Part 2 of our custom Pivot Cycles Phoenix 29 carbon downhill bike build continues today as we walk you through the custom build.
In Part 1 of our Pivot Cycles Phoenix 29 build, we covered a lot of intricate details on the frameset so be sure to check that out first if you haven't yet.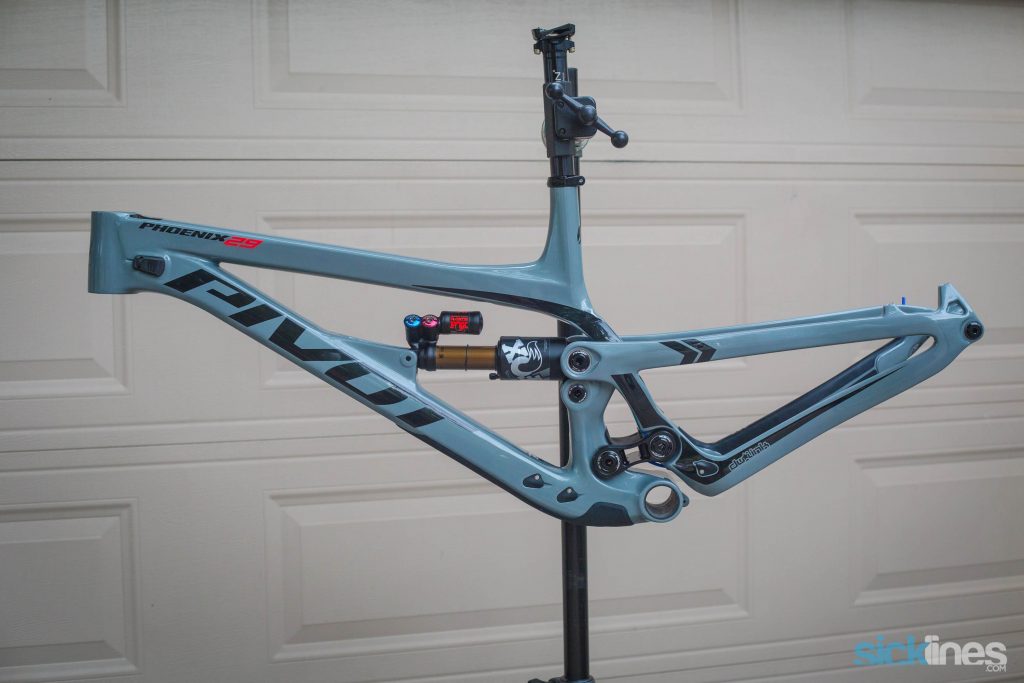 Pivot Cycles Phoenix 29 Complete Build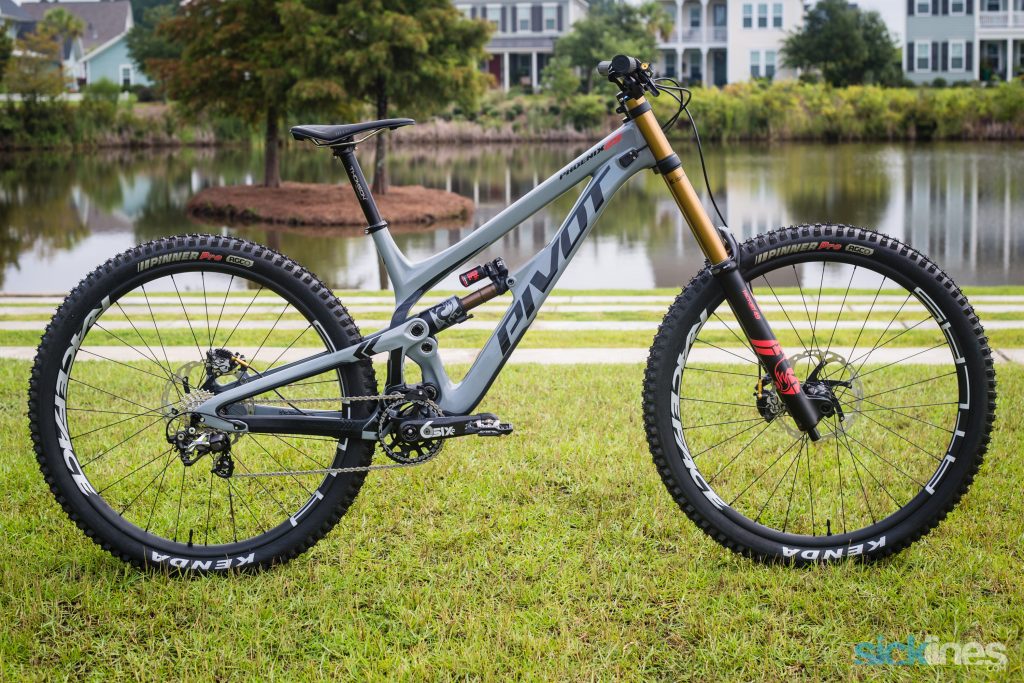 Today we're covering the full build in the second installment. Now that you've seen the complete build picture above we'll walk you through the details of our build. It's fun to pick and choose each part that goes on a custom bike build and this one was no different.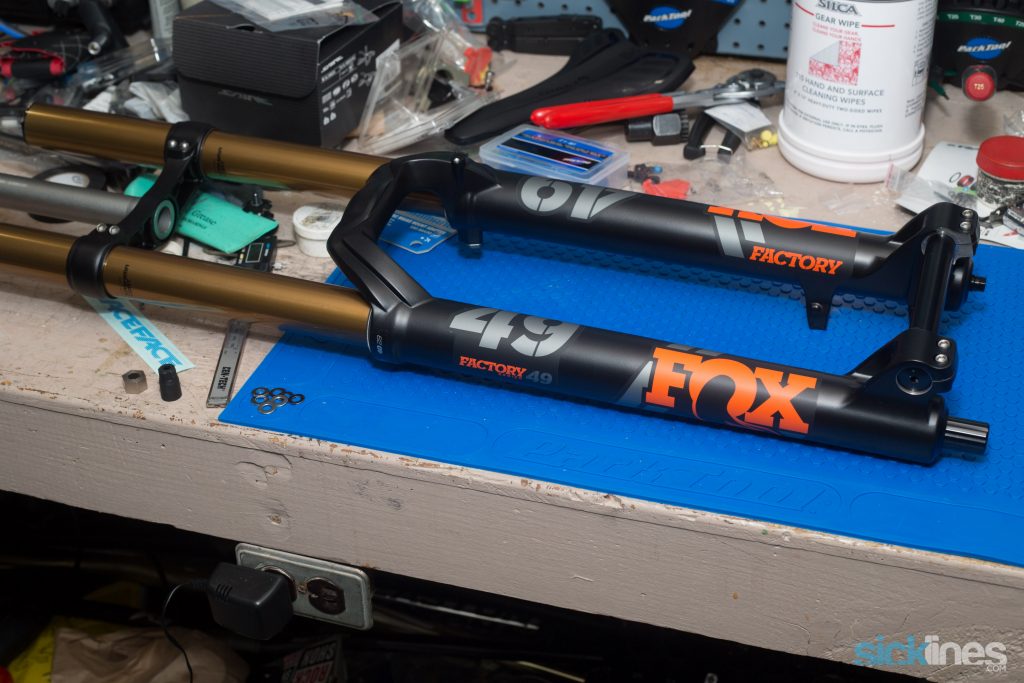 We always love picking quality components for our custom builds and this one is no exception. Starting with a clean 2020 FOX 49 fork, we removed the stock orange stickers and put on some red ones to match the bike's decals better. FOX has an updated lineup for 2021 but we started this build before that was available so be sure to check those out if you're in the market for a new fork. The FOX 40 offers great stability and suspension performance through their damper system. The adjustability range is wide and we always enjoy our time on this reliable FOX fork.
Using a heat gun we loosened up the stickers to make sure they come off easily. You could use a blow dryer as well here or just peel them off but we find a little heat helps them come off cleanly. FOX sells a variety of color options and you'd be hard-pressed to not find a color you like.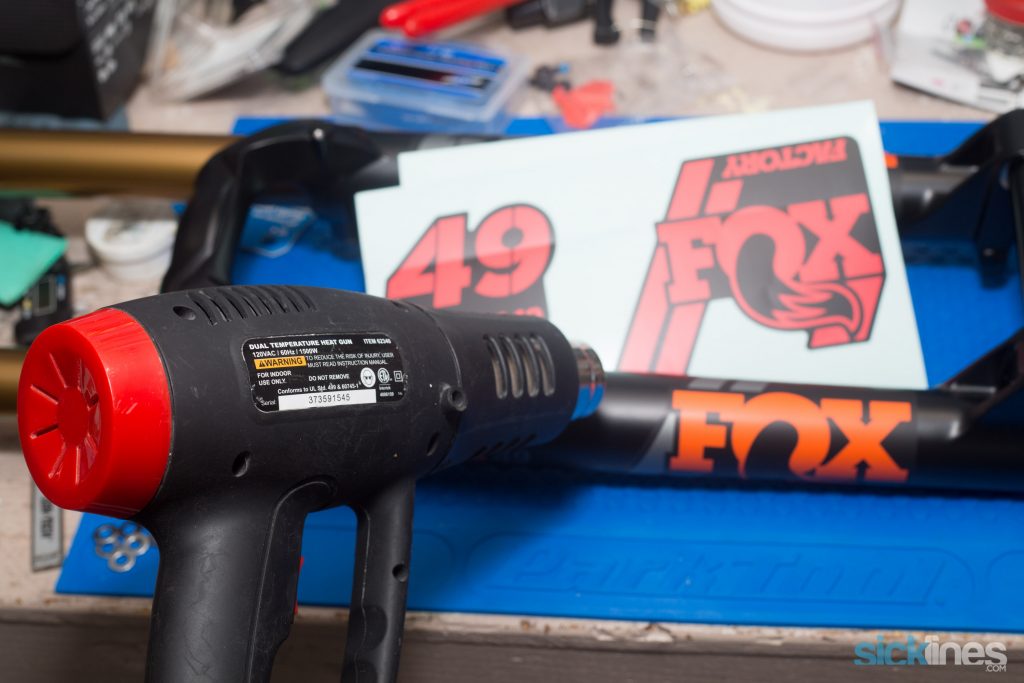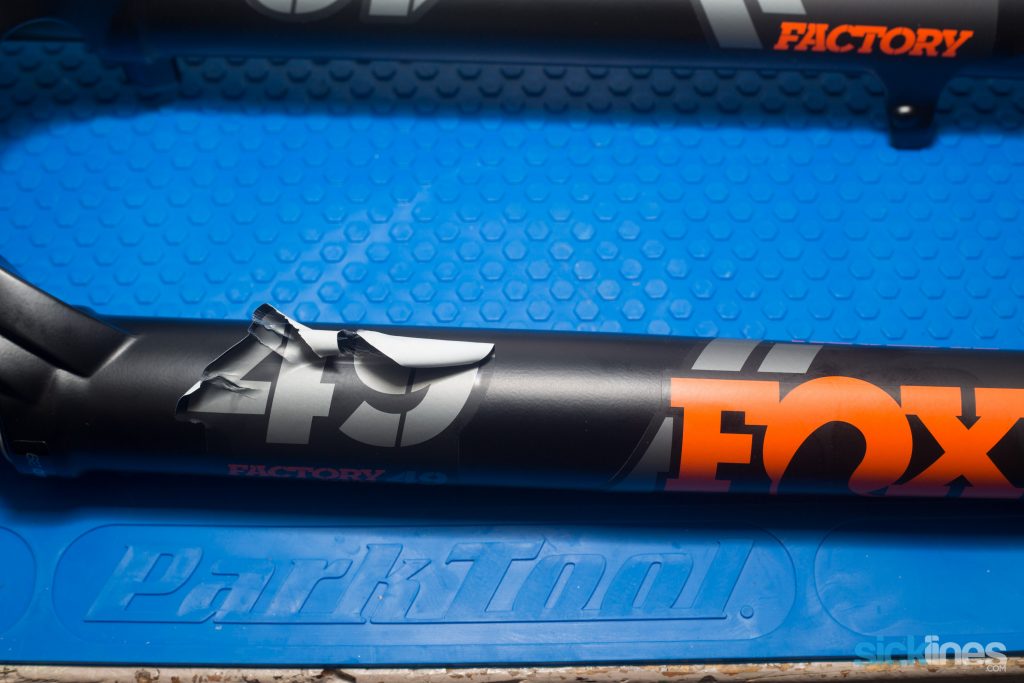 After applying a little bit of heat they're easy to pull off. Applying the new decals is the last step.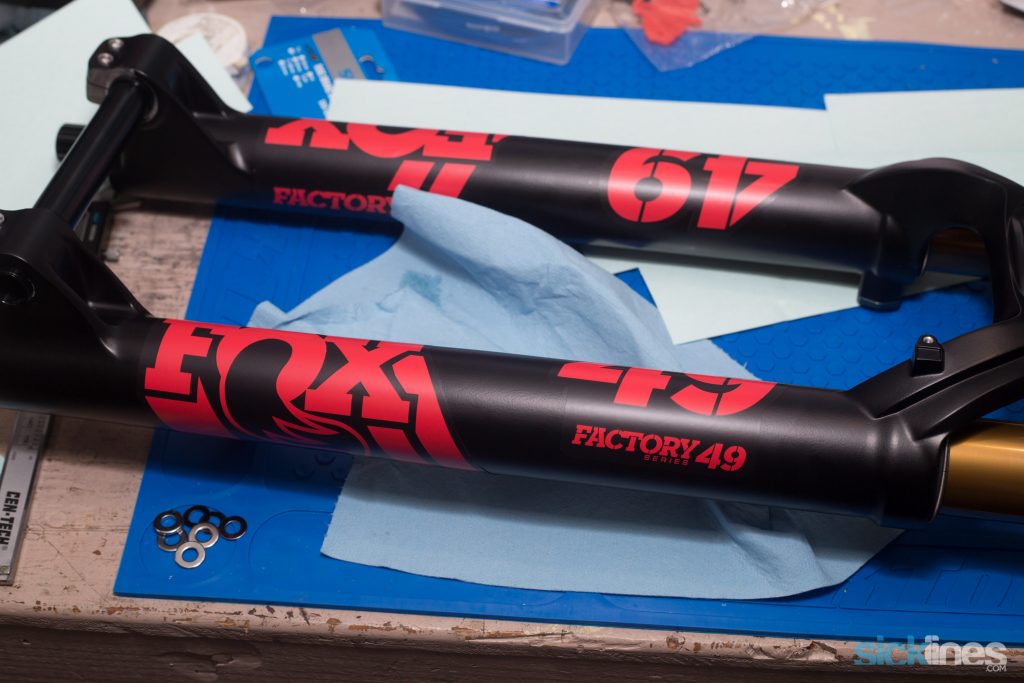 For the drivetrain and brakes, we went with a Shimano Saint set up with some Race Face SixC cranks. Tons of power and reliability from the Saint drivetrain and braking system. It's crazy to think Shimano released these components back in 2012 when 27.5″ wheels weren't even a thing yet, let alone 29er downhill bikes really … and Saint still rocks solid today.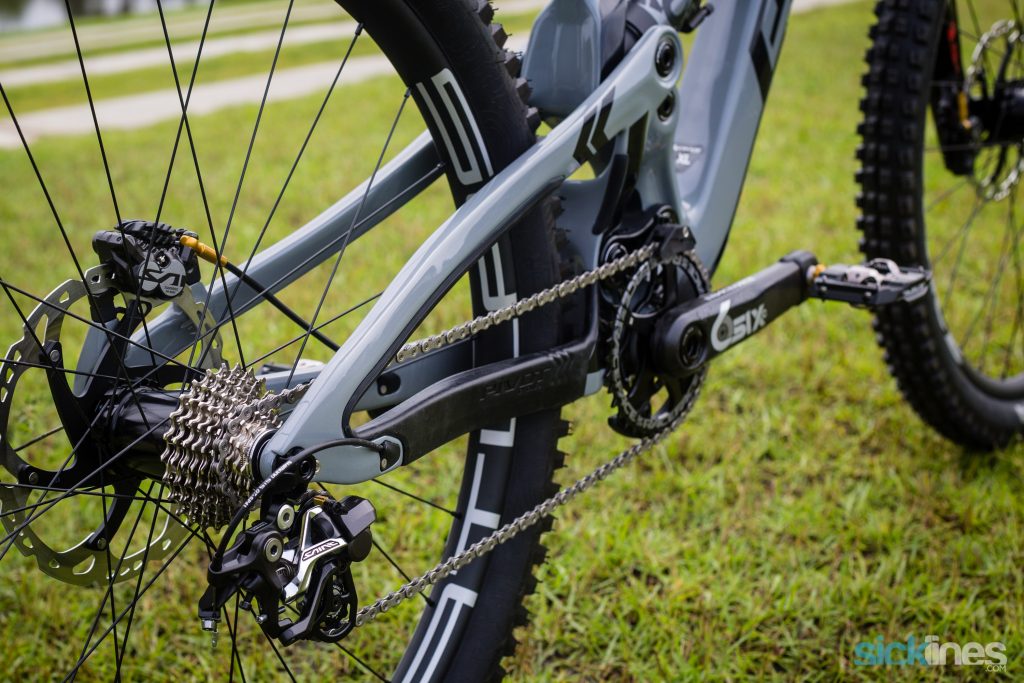 The brakes come with pre-bled lines but it's always a good idea to do a quick bleed after cutting and installing the lines.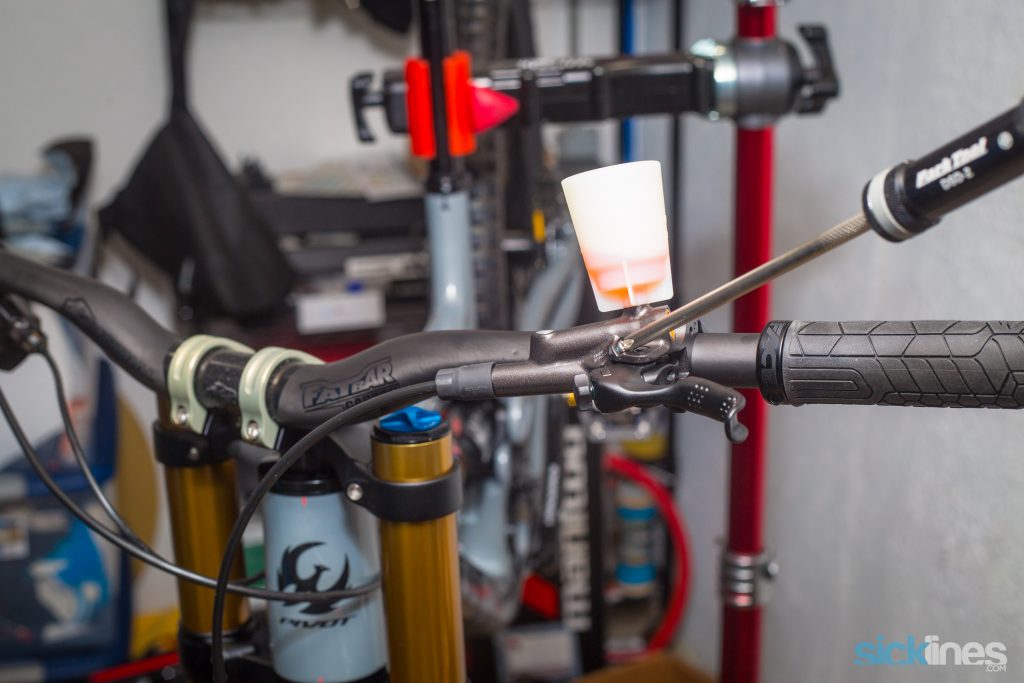 Routing the cables inside the frame was pretty easy, especially the front triangle. The rear triangle comes with a guide already installed to help fish the derailleur through.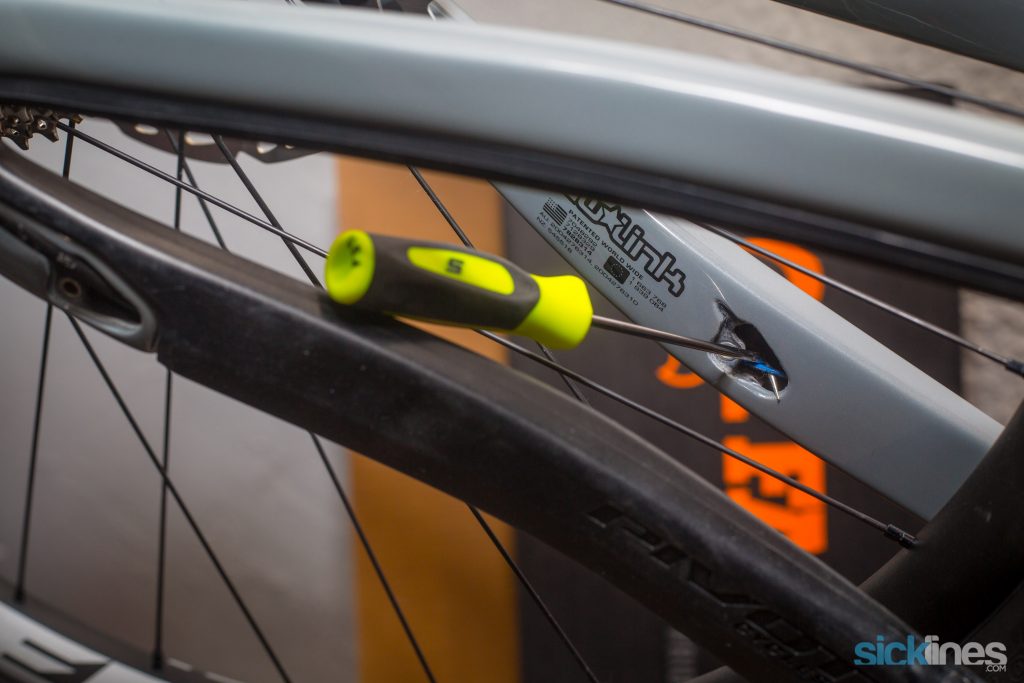 On the rear brake side, we used a Park Tool internal routing kit to get that one a little easier along with a pick to grab the line. Overall it is super clean once it's all done.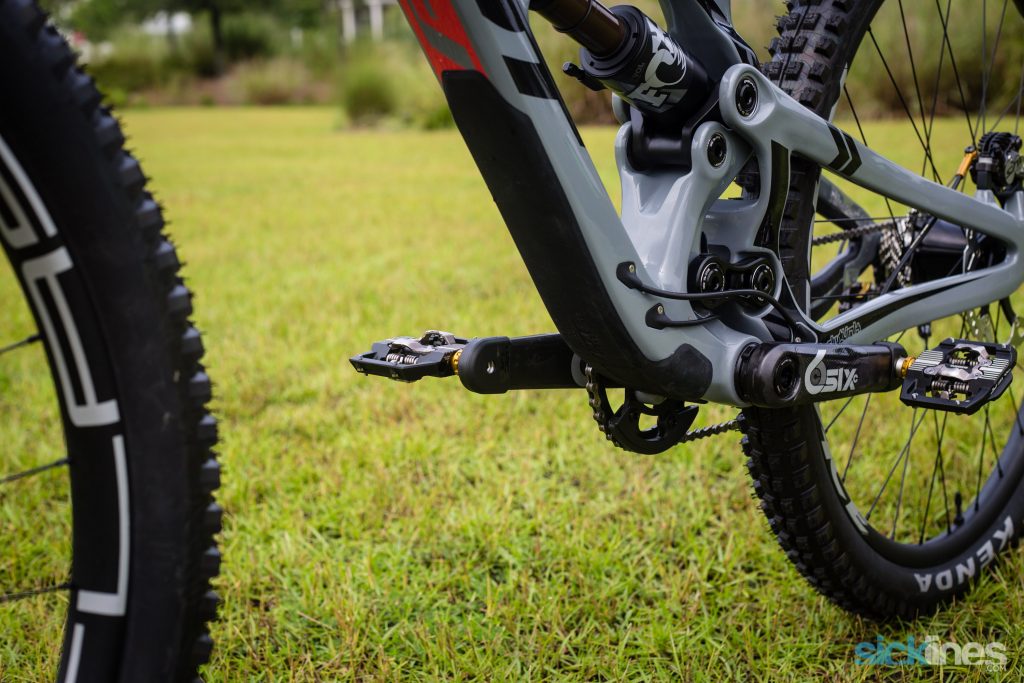 We've used the Race Face SixC cranks on some bikes dating as far back as 2014 and they're very lightweight but sturdy in our experience. The booties help keep the ends of the cranks clean from impacts too and their solid CINCH system works great. The enduro pedal dummy helps get everything dialed in on the stand.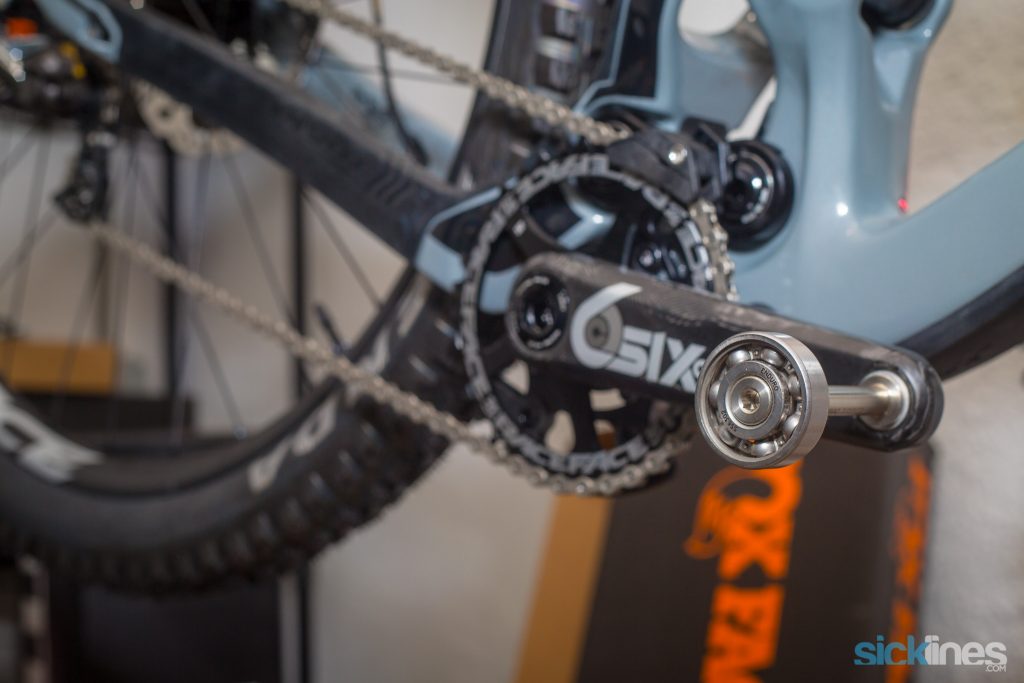 The bottom bracket presses in and with a carbon frame it's always good to have some carbon grease handy as well. The bottom bracket works well enough but we'd like it if there were better sealing fitment in-between the bottom bracket components to help keep water and debris out even better.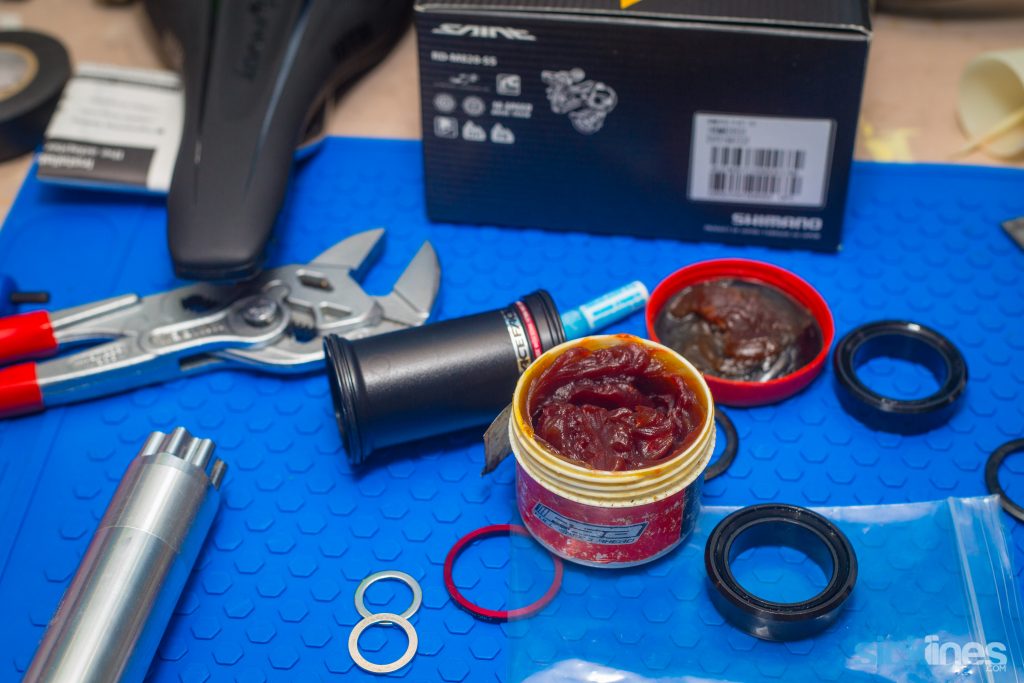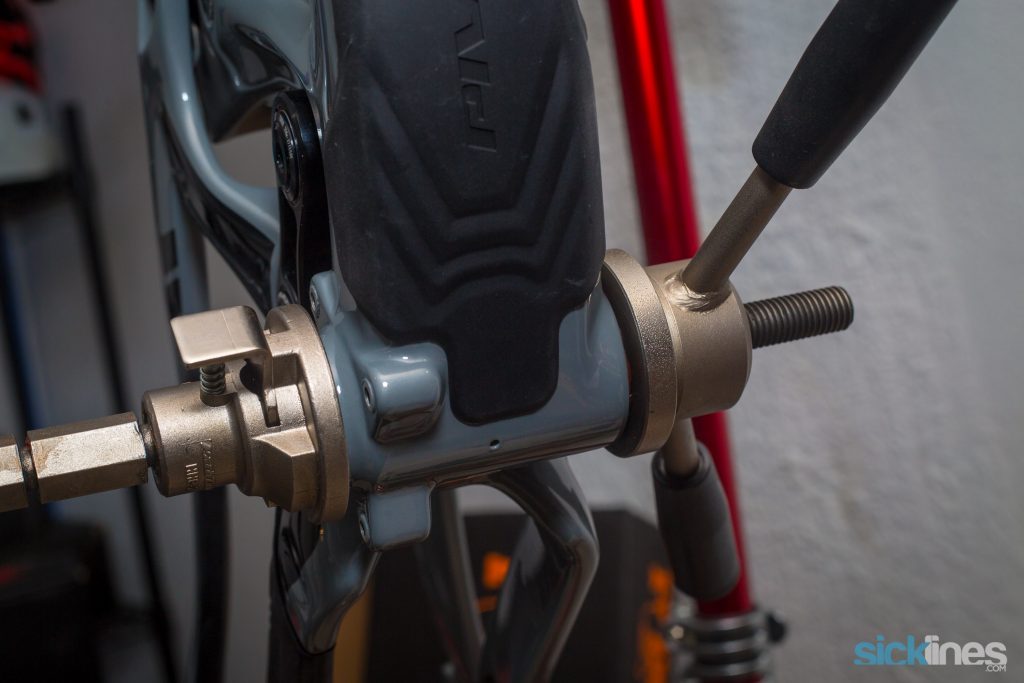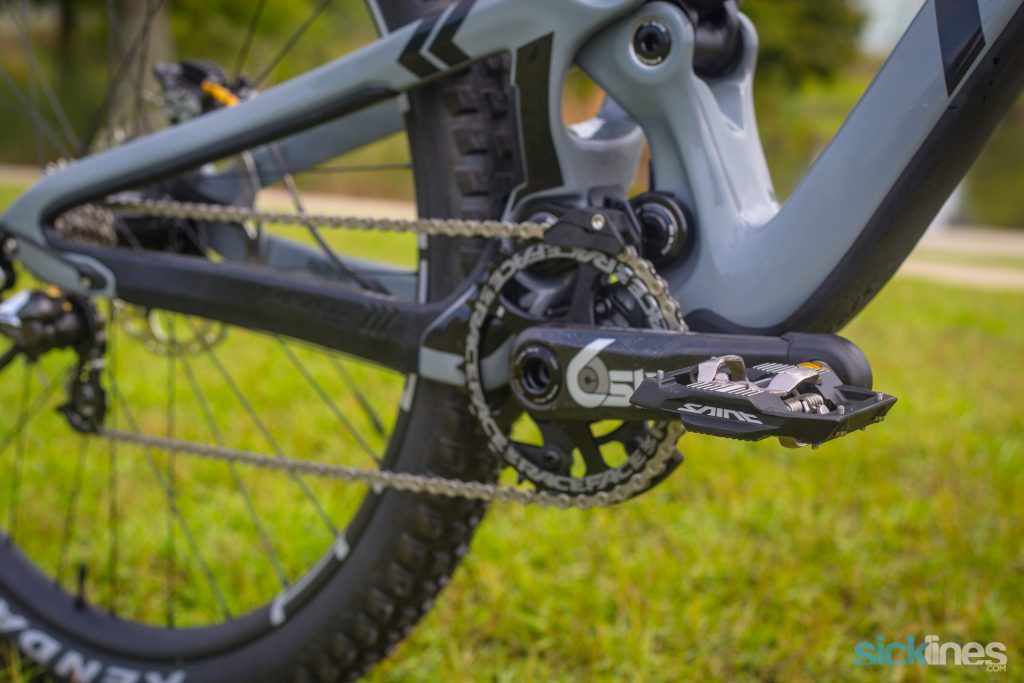 In addition to the cranks, we also tried out the Race Face Getta Grips which are a little fatter than a typical grip, and their Atlas wheels featuring their Vault hubs which we've loved as well. The rims are 30mm internally and give a nice stable profile for the tires.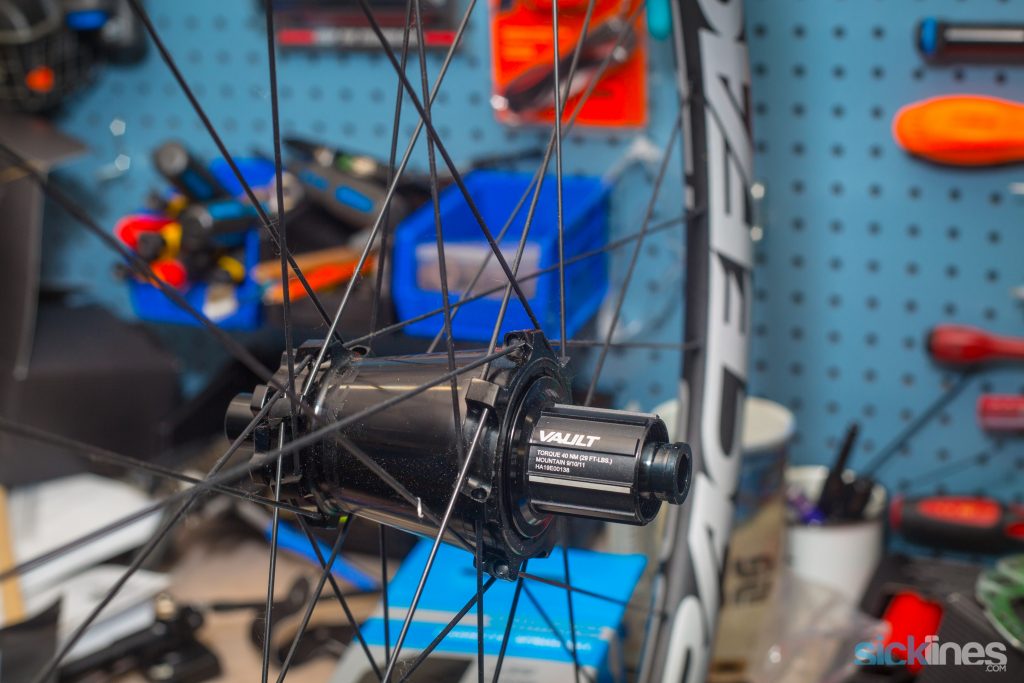 They have good engagement and are easy to convert to a variety of sizes and hub carriers (Microspline, XD, etc). The wheels come pre-built and are ready to rock tubeless out of the box. Adding CushCore / Huck Norris, FTD, or any other system is pretty straightforward from here.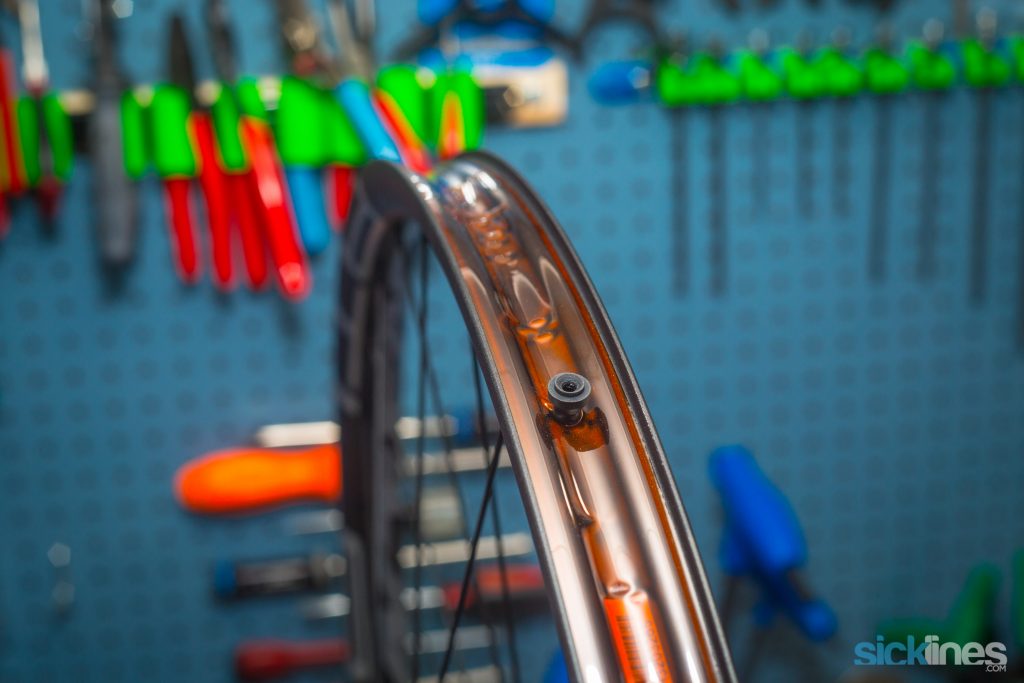 For tires we decided to try out the new Kenda Pinner tires on a downhill bike as well after trying them out on an enduro bike earlier this year. They are a 2.4 tire so they're a little narrower than a typical 2.5 Maxxis tire.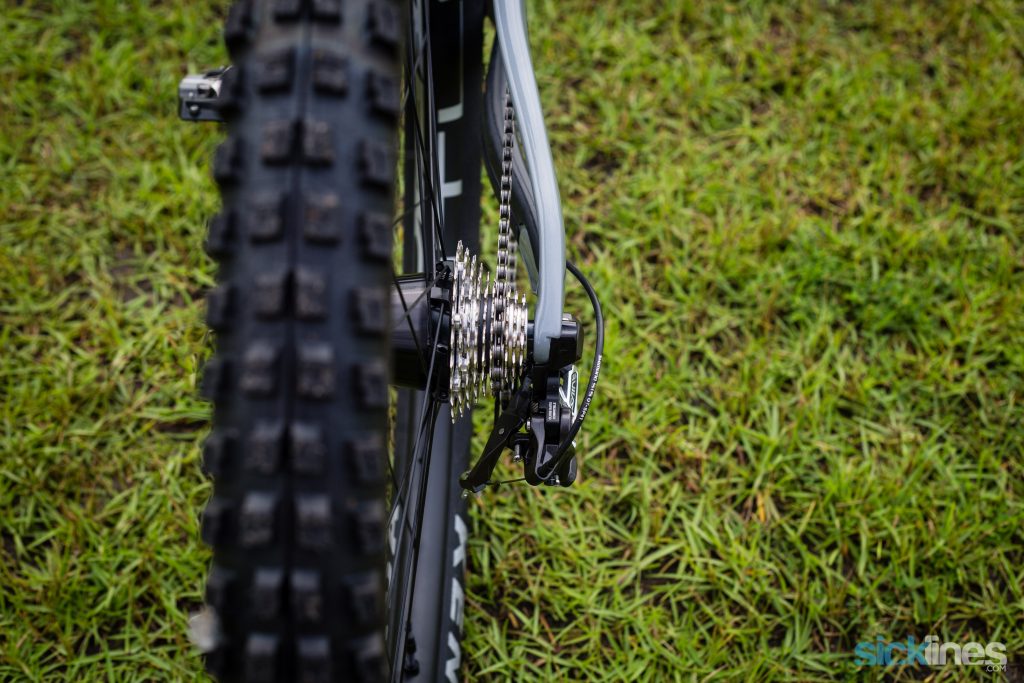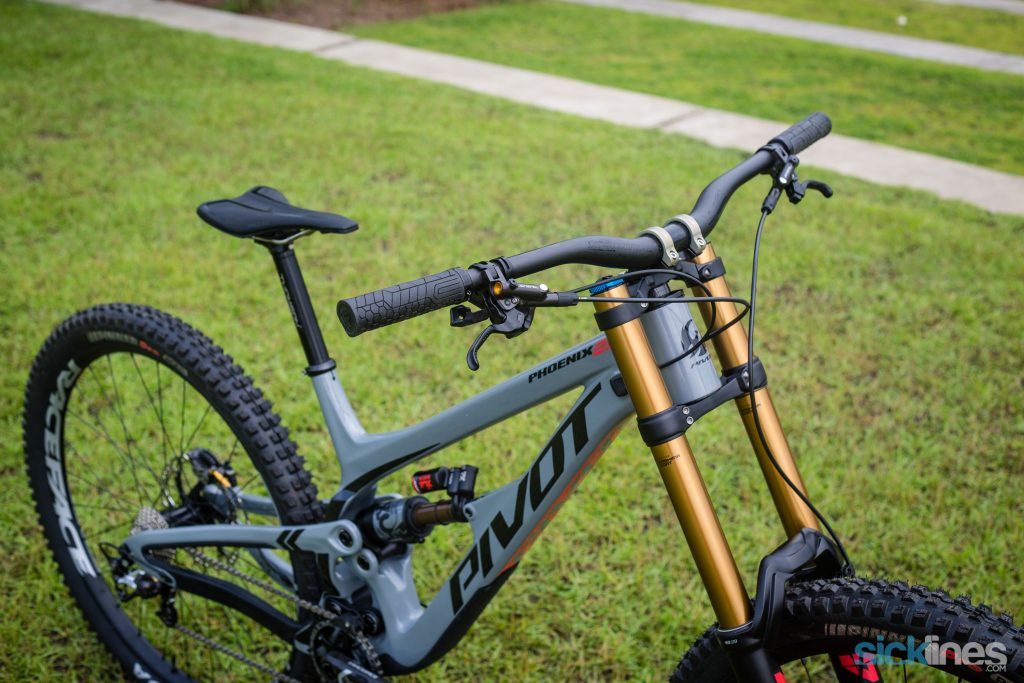 Rounding out the cockpit we went with a black stealth Renthal Fabar carbon handlebar that we've been saving up for a sweet build. The cables also tuck nicely into the internal routing channels as you can see below.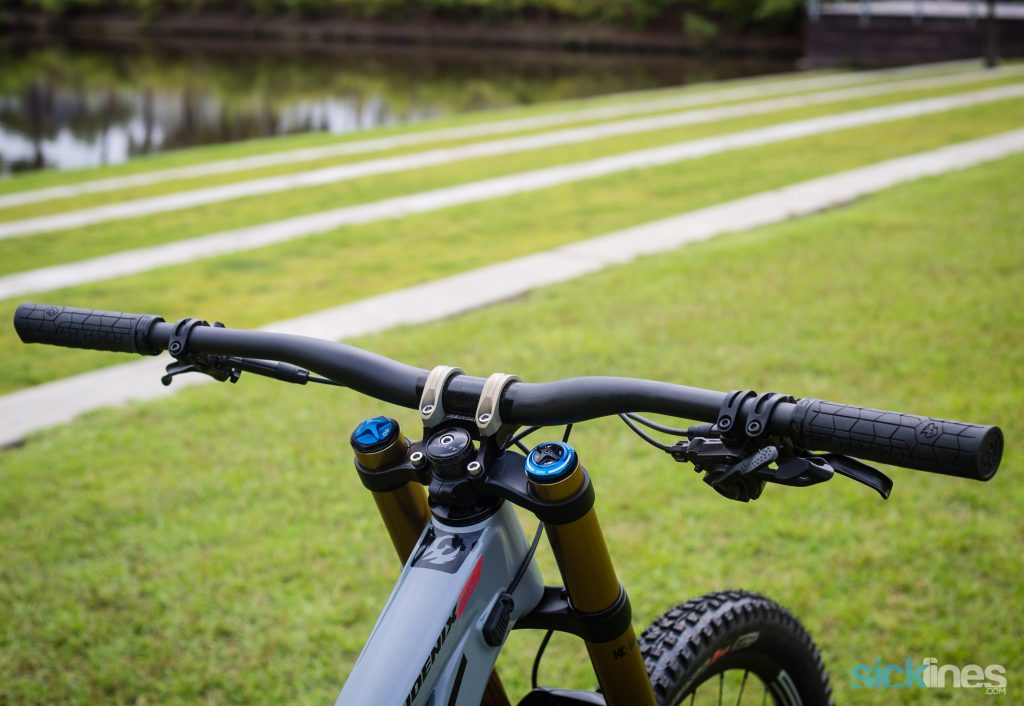 The Renthal Integra stem is one of our favorites as well and it just works. It has good clamping around the entire handlebar without a huge gap on both sides for better clamping and even torque.
We also like using Maxima's assembly lube on some bolts on builds which help keep things snug and quiet.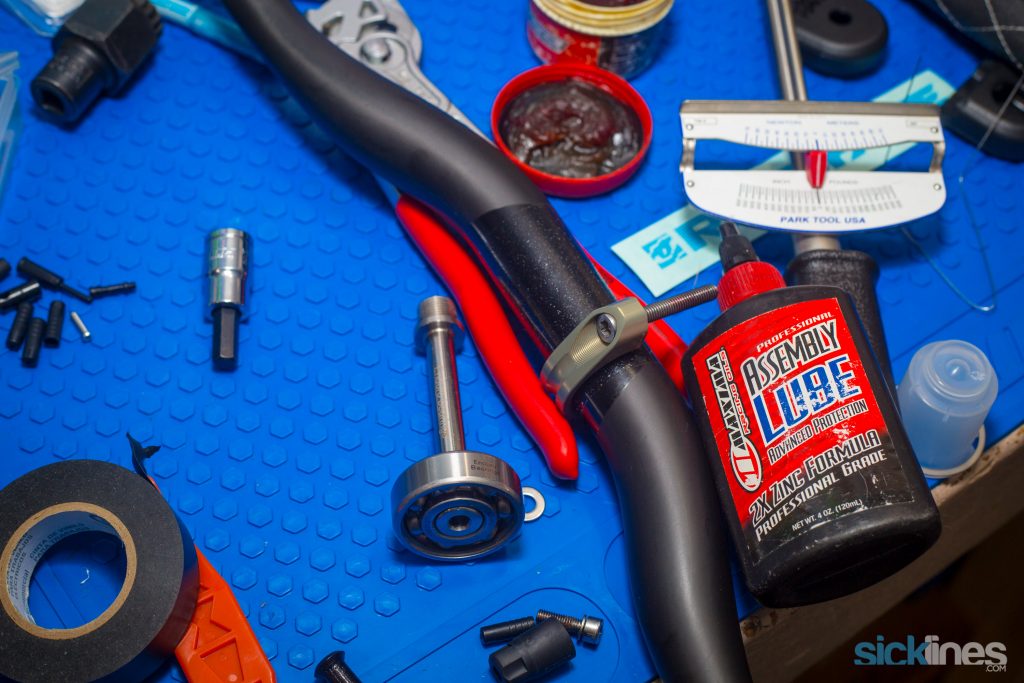 For the seat post we went with a tried and true Thomson Masterpiece and mated it to a Pivot WTB saddle.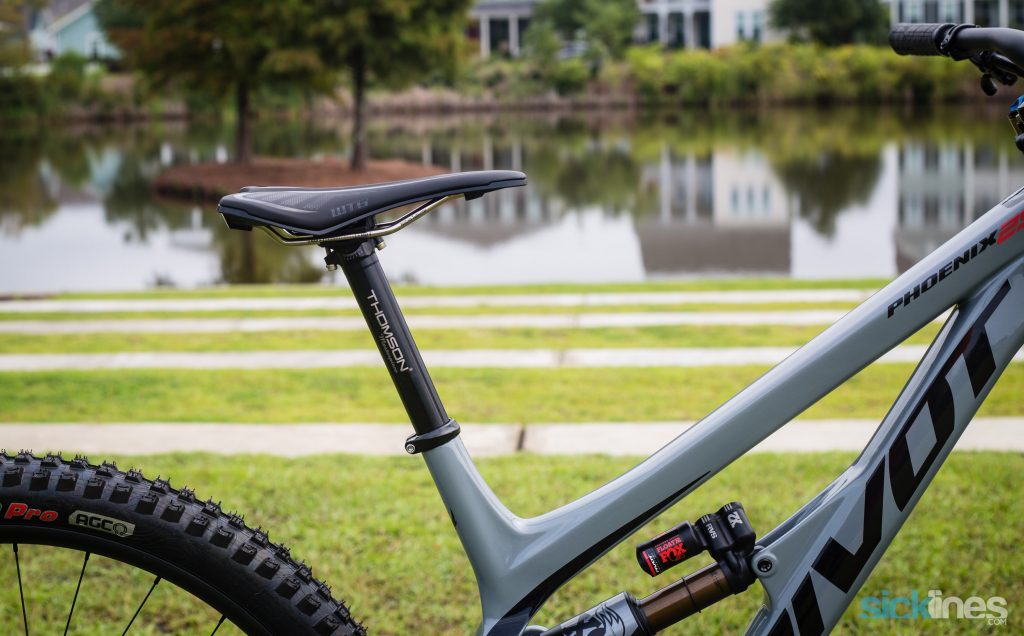 Overall we're quite happy with the way this build came out and it's been a dream to ride. Check back for Part 3 as we complete the review of our custom Pivot Phoenix 29. In the meantime check out the gallery below as there are a number of detailed pictures we didn't cover above if you're looking for more details.