Pivot Cycles has been refining their bikes for years and they've had a lot of success with their dw-link equipped bikes, including the Phoenix downhill bike. Inside we kick-off a new carbon fiber dh build and review with a 2020 Pivot Cycles Phoenix 29.
Phoenix History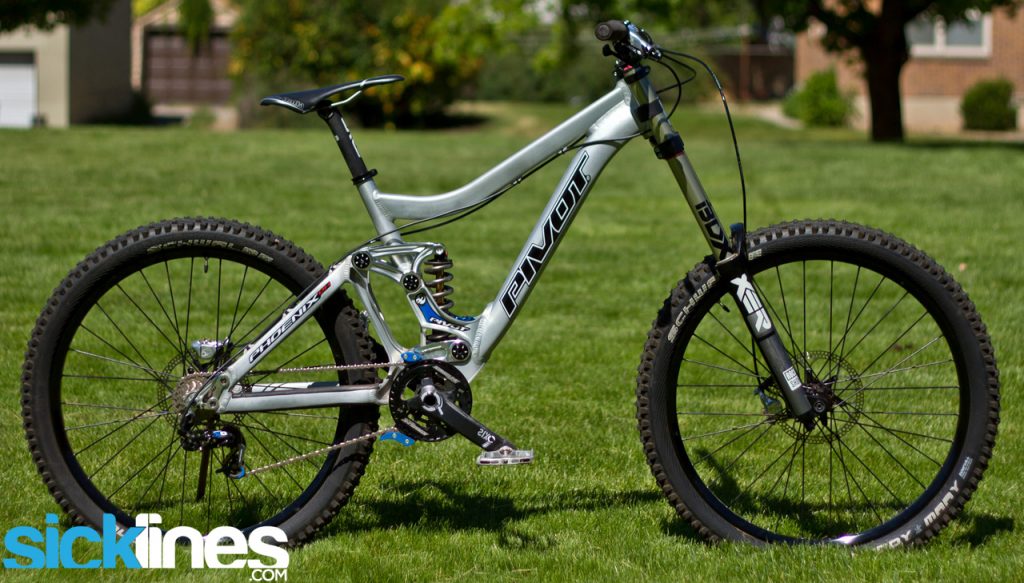 We've reviewed and built a custom 2012 Phoenix and boy was that fun at the time. We got an opportunity to check out the latest one to share with you all as we build, ride, and review it. Follow along and be sure to read the details below in part 1 of this Phoenix 29 Carbon build/review. We'll have part 2 up next week with the complete bike build.
The Phoenix has evolved quickly since it's inception and one of our favorite Whistler video edits has to be with Bernard Kerr on-board the Phoenix.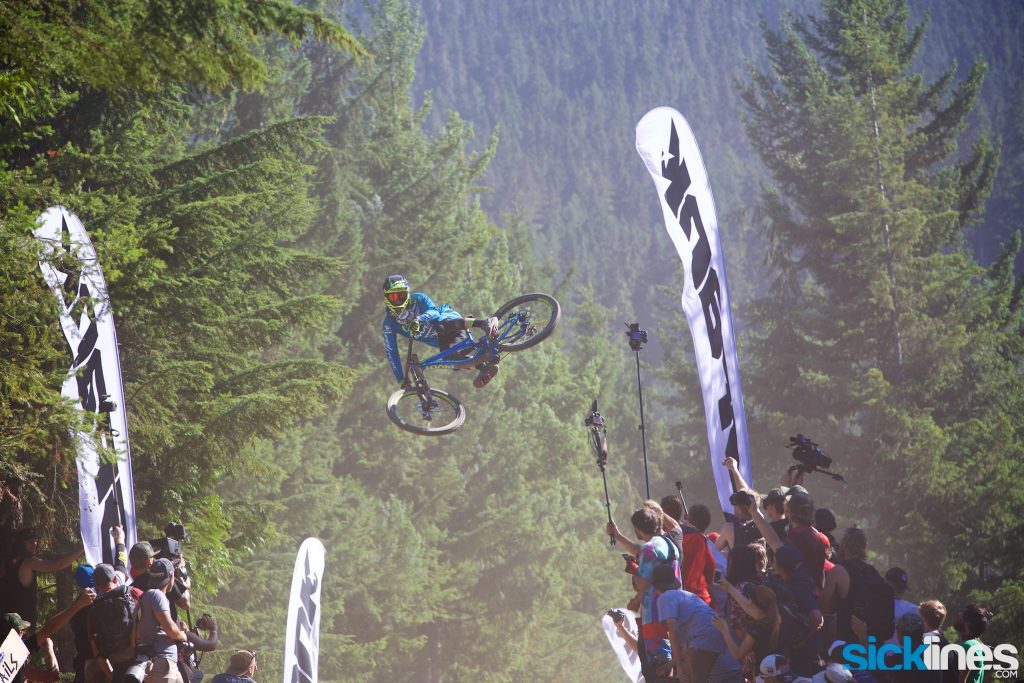 2020 Phoenix 29
Fast forward to the present day, the 2020 Pivot Phoenix 29 is now a 29″ downhill weapon that has had tons of success at local and World Cup levels. Bernard Kerr even has a signature version as well. You can watch a quick overview of the features of the 2020 Phoenix 29 below.
Part 1 : The Pivot Phoenix 29 Frame Details
We love building custom bikes and downhill bikes are our favorite as there are tons of unique characteristics to them compared to traditional mountain bikes.
In part 1 of this custom downhill build we're taking a look at the Phoenix 29 frame in detail. Usually these fine details can get overshadowed in a quick review article but it's great content for anyone looking to build one of these themselves as you can learn a lot more about a bike when you start from just a bare frame.
A strong lightweight carbon fiber frame was developed for the Phoenix 29. It's been tested thoroughly with the Pivot team and they have proprietary molding techniques to make it strong and dependable.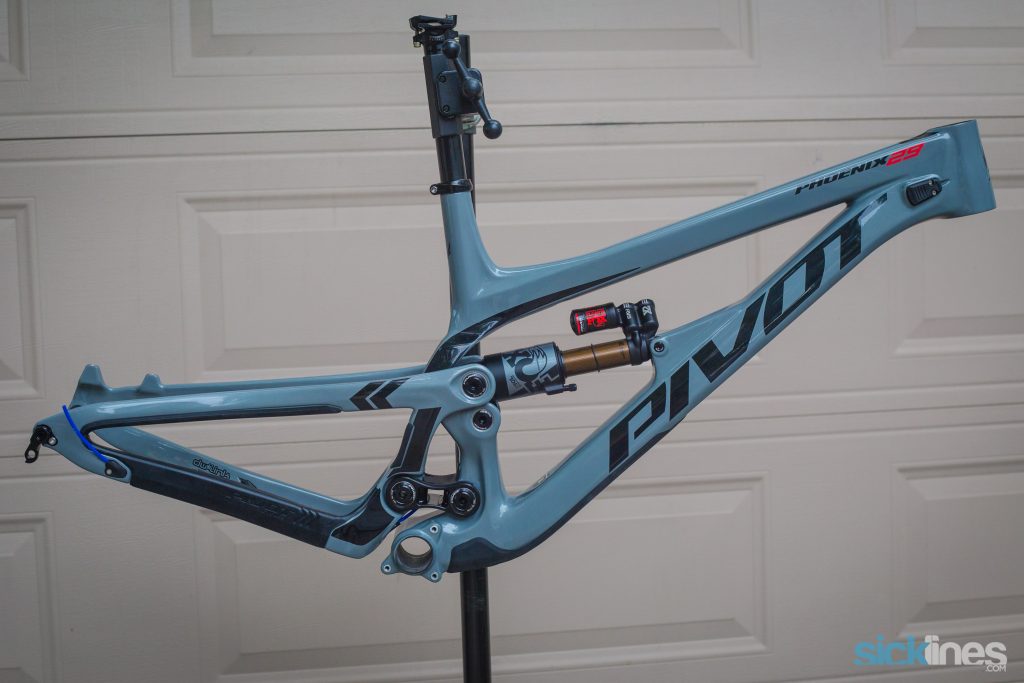 Phoenix 29 Frame Details
Full carbon fiber frame (colors: Cement (pictured), Blue, or Bernard Kerr Limited)
ICSG-05 chainguide mounting tabs
Lazer etched torque ratings on each bolt
190mm of dw-link suspension
Air and coil shock compatible
Low Q Factor crank spacing (trail bike sized crank width – 136mm spindle)
Super Boost Plus rear wheel spacing for 29″ wheel stiffness (12×157)
Integrated fork bumpers
Integrated cable guides
S, M, L, XL (5'4 – 6'7″)
30.9mm seat post
Frame price has a $3,799 MSRP. Complete build options available.
There are a number of unique characteristics to Phoenix 29 that we'll explore more below.
The frame comes with a lot of extra pieces as well. There are many optional extras as well like angled headset cups if you want a slacker or steeper head angle on your bike.
Phoenix 29 Headtube
Starting at the front of the Phoenix 29 is the bold red centering tick marks already on the frame. These are quite handy to help ensure the cups are aligned if you have an angled or offset headset.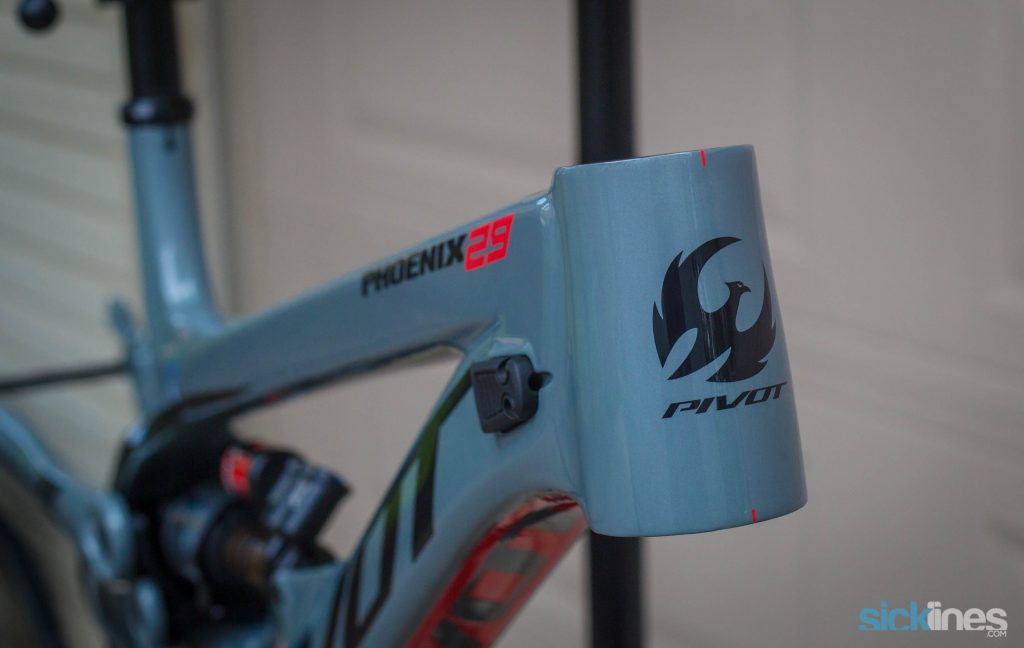 In the picture above you can also see the integrated fork bumpers. The frame uses internal cable routing. The rubber piece comes out easily with two screws on the side and helps hold it quietly and snugly.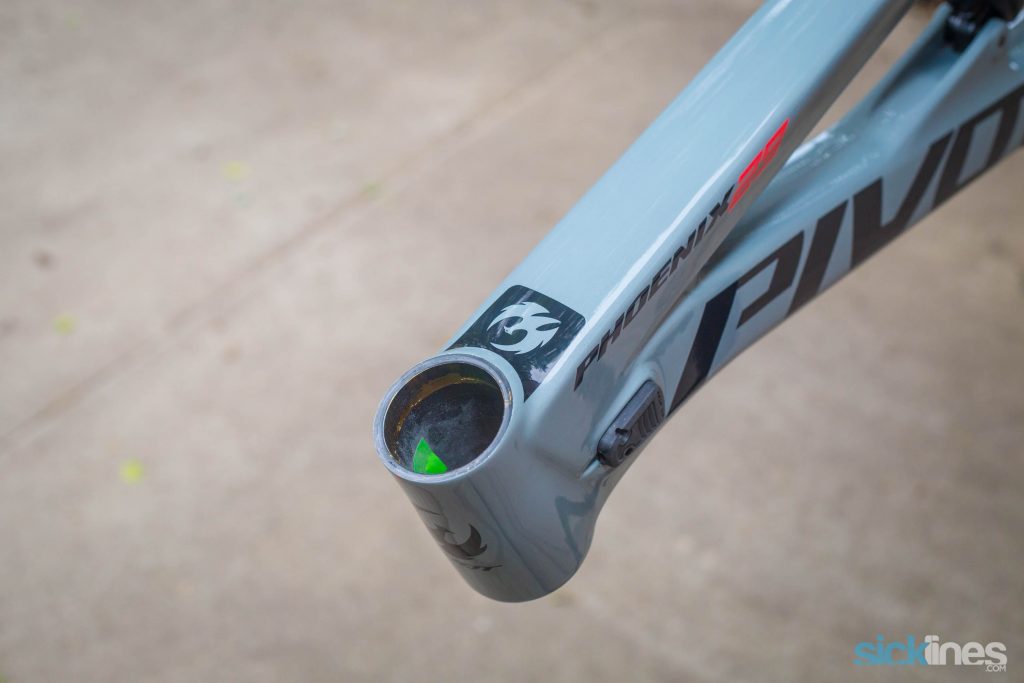 Cable Routing
Continuing with the frame details, there are integrated cable guides for all of the internally routed cables. The front of the frame has integrated fork bumpers that screw into the frame. The rubber inside hugs the cables as they exit the downtube to help make sure your cables don't get pinched while still protecting the frame from the fork stanchions.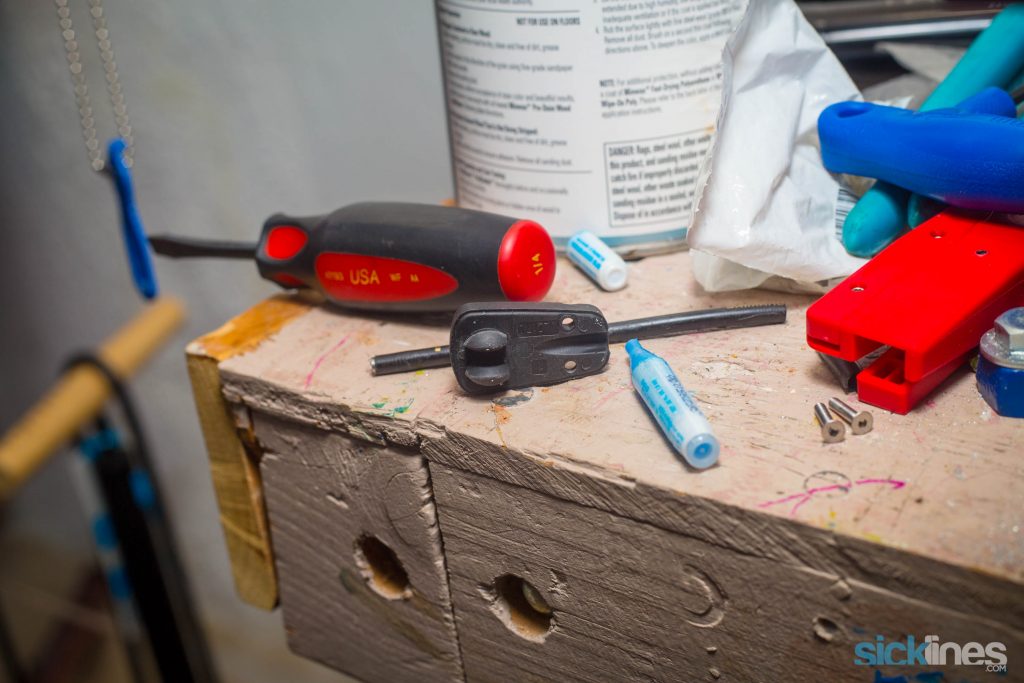 The frame comes equipped with a line ran inside the frame for the rear derailleur routing that is the blue line you can see in the side shots. It allows you to easily attach a cable to it and pull it through.
We also used the Park Tool IR 1.2 tool to help route cables easily which includes magnetic and barb fittings to fish lines in the frame easily.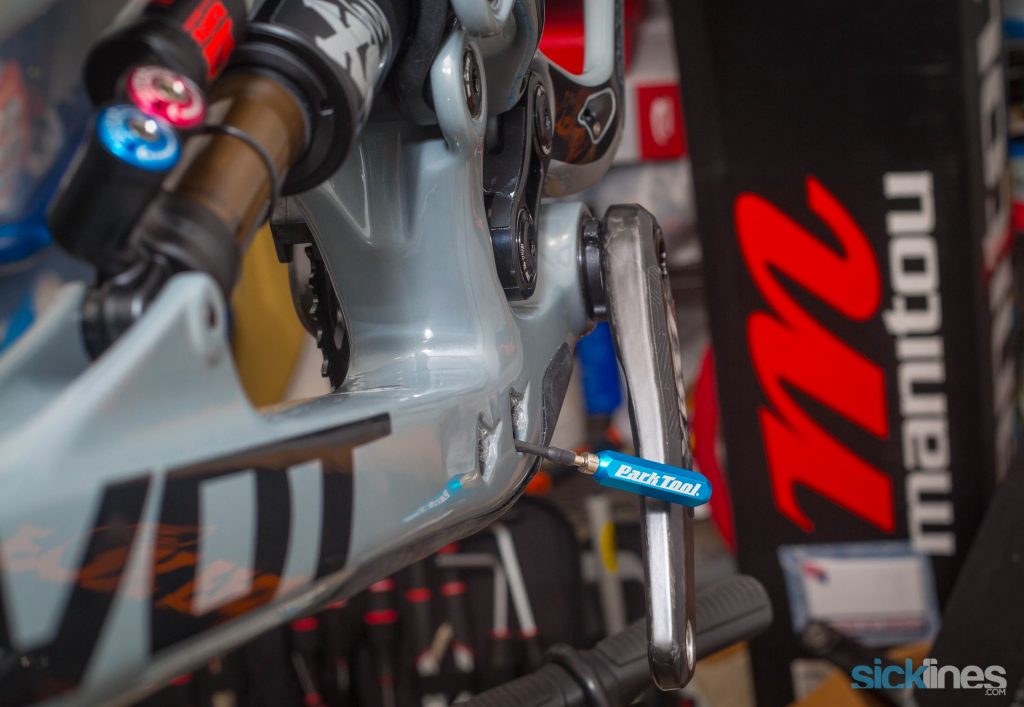 Pivot includes loctite as well with the frame so you can easily add loctite to the various bolts as needed during the build. Refer to the technical diagram below to see which fittings need loctite, anti-sieze, or grease. Carbon bikes often have different requirements compared to metal frames. The clips below anchor into the frame and secure fully with some screws in a very clean manner.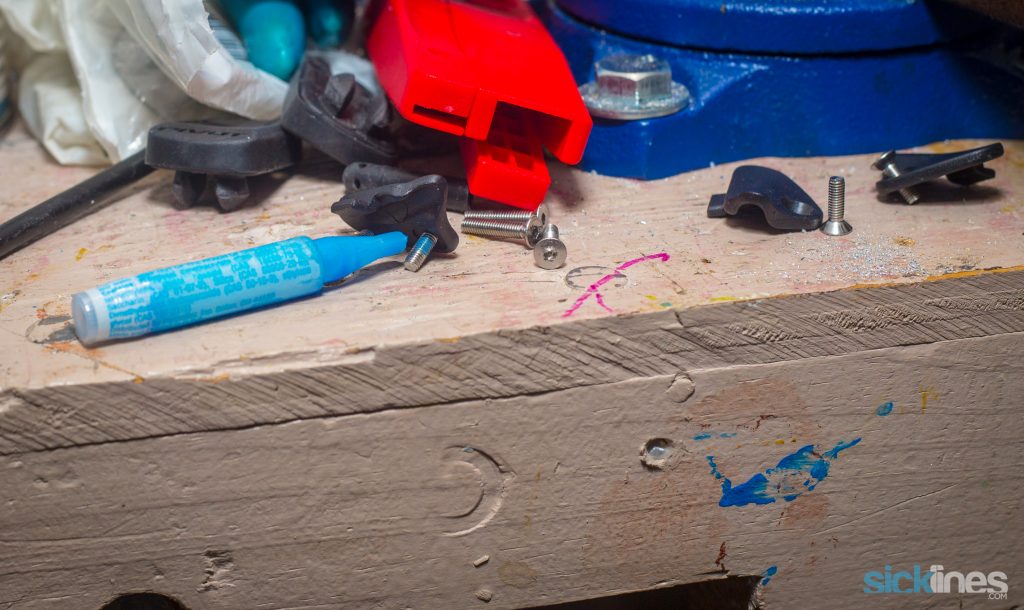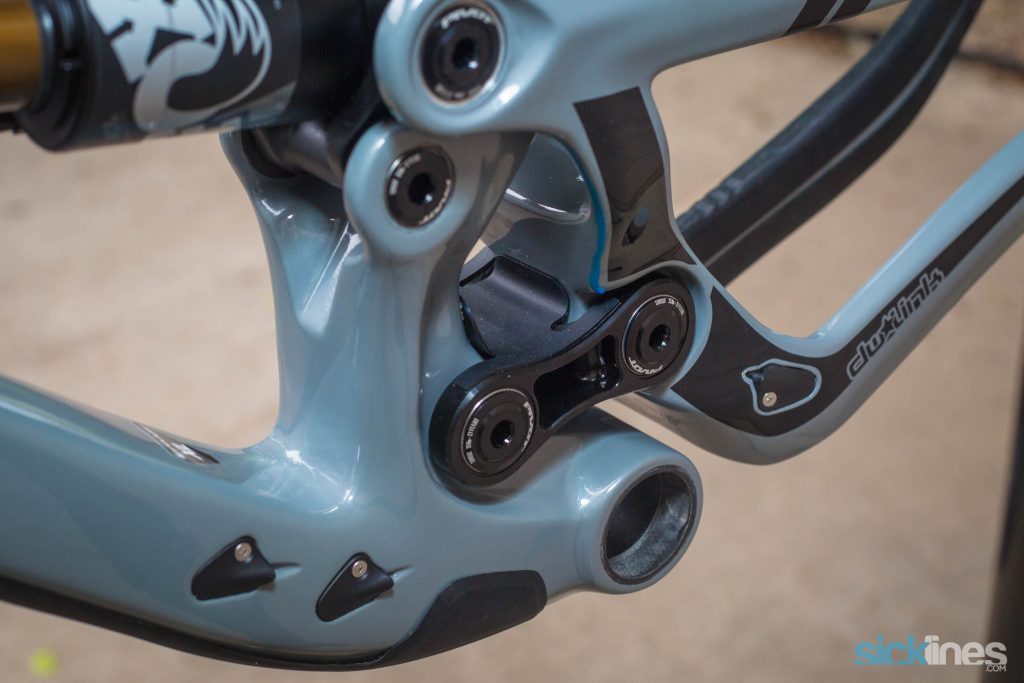 The frame also uses a press fit bottom bracket and an ISCG-05 chainguide. The width is narrower than typical downhill bikes so you'll end up using a trail-bike sized spindle (136DH width for Race Face). Looking inside the press-fit bottom bracket shell and headtube areas you can see how clean the carbon fiber is.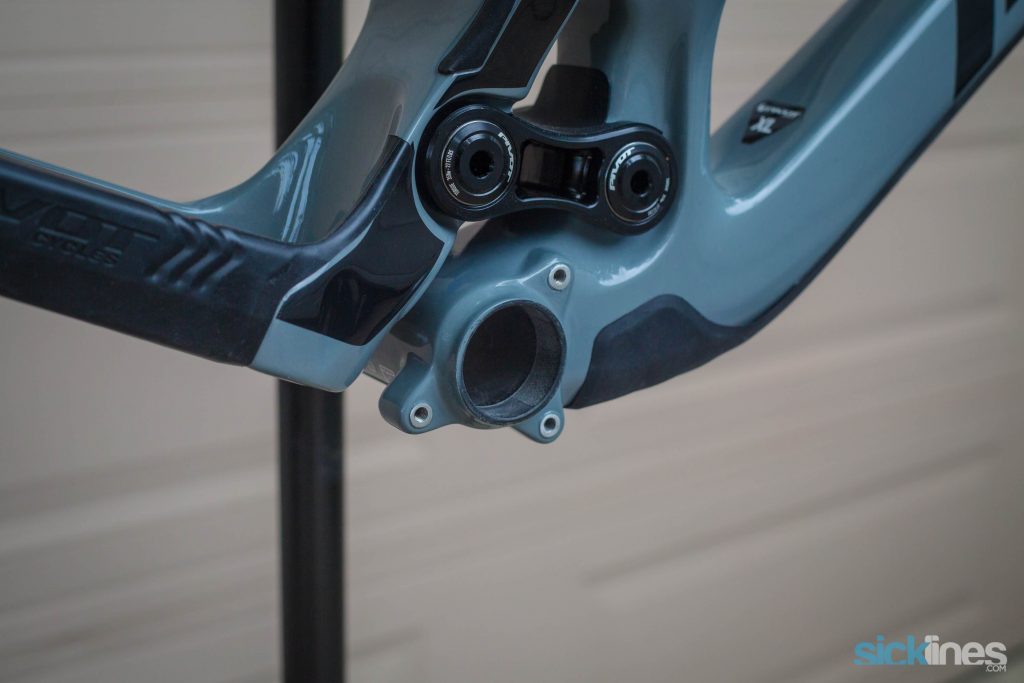 The Phoenix 29 also has downtube protection on the lower portion of the downtube, a mud flap on the lower linkage, and protection around the chainstays and seat stay.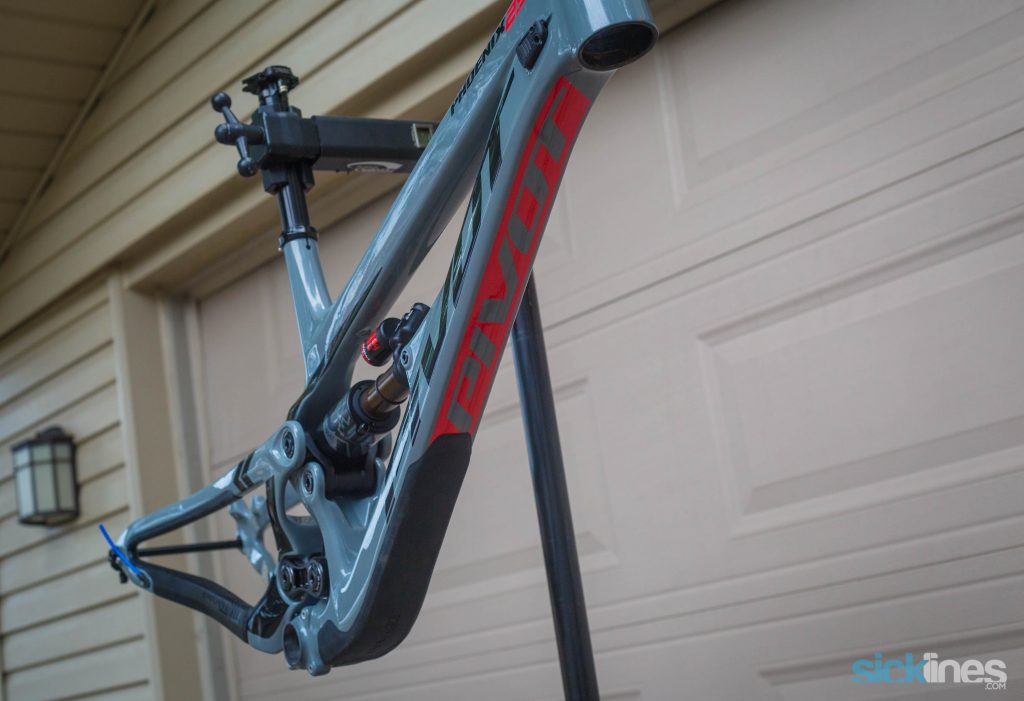 Geometry Chart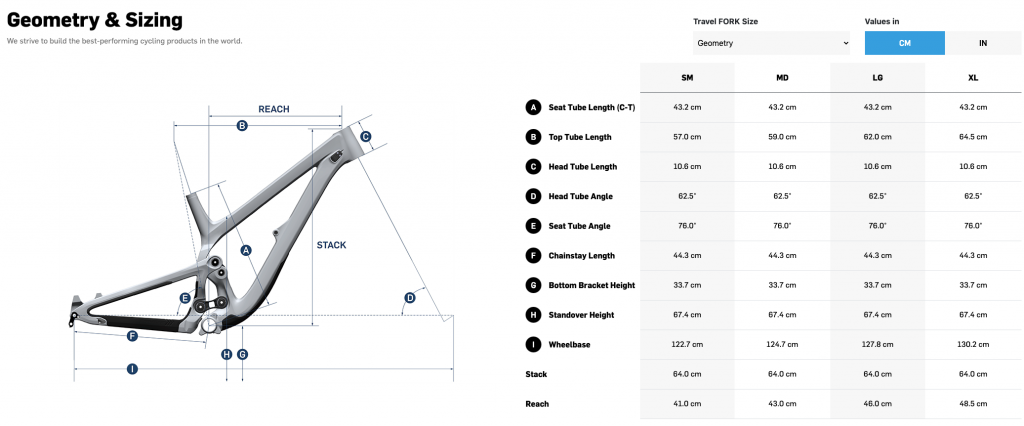 Rear Suspension
To deliver the 190mm of dw-link suspension, the frame comes with a Fox Float X2 air shock. It works quite well on this frame and you can also run a coil shock as well if desired.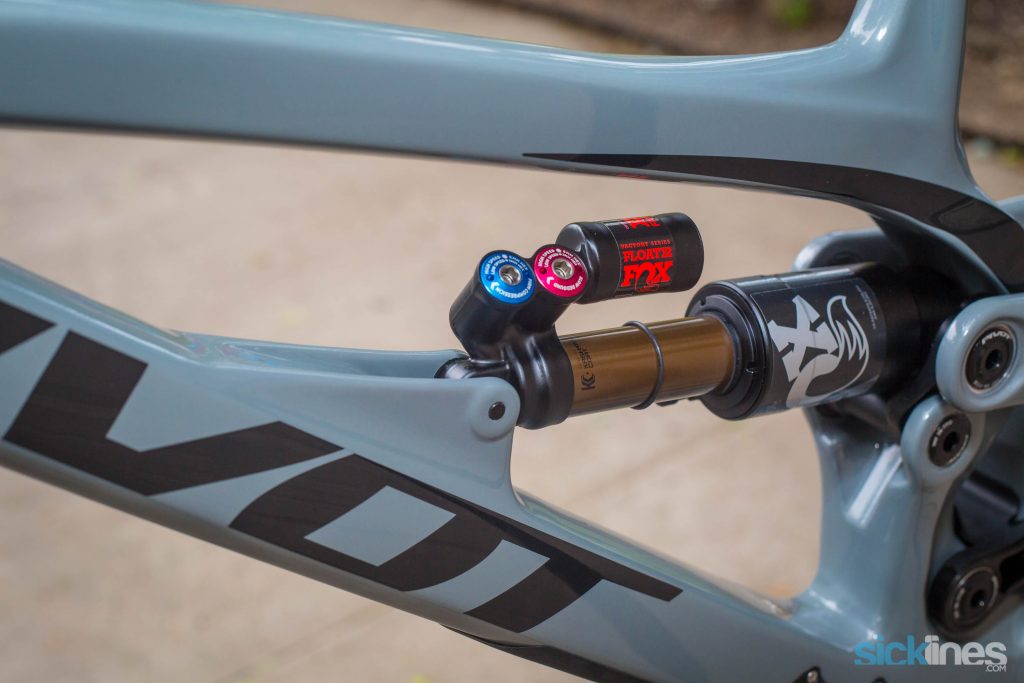 The shock has very good sensitivity due in part to the bearing design that houses the rear shock eyelet. There are some small spacers that sit in between the shock eyelet.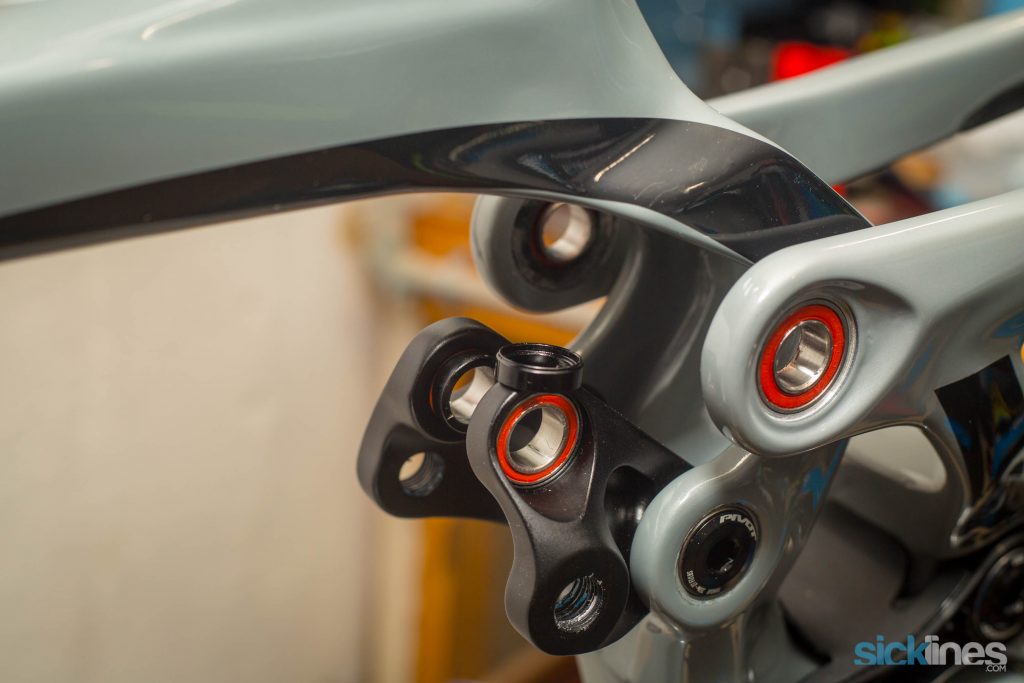 Everything tightens up easily but you do have to remove two bolts to access the rear eyelet. The frame has a nice little indentation as well just above the shock reservoir (see pic below) to give you a little extra clearance to get it in and out. Torque ratings are clearly marked on most all of the bolts as well.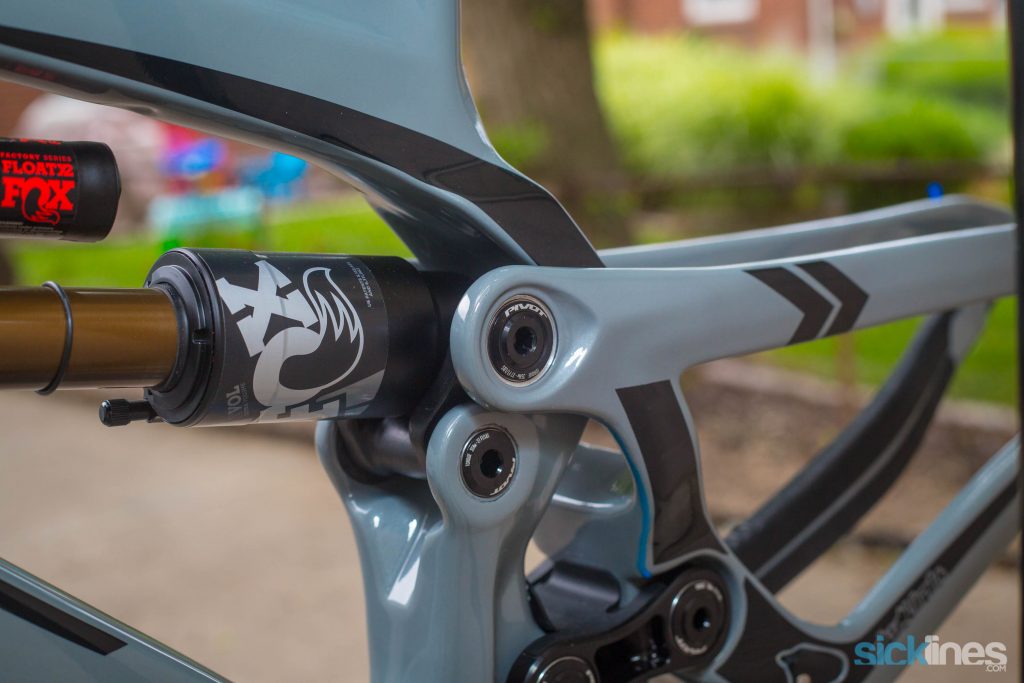 Rear Dropouts
The Pivot Phoenix 29 uses a 12×157 Super Boost rear wheel which makes for a stout setup. You can see the detailed pictures of the derailleur hanger and post mount disc brake area as well.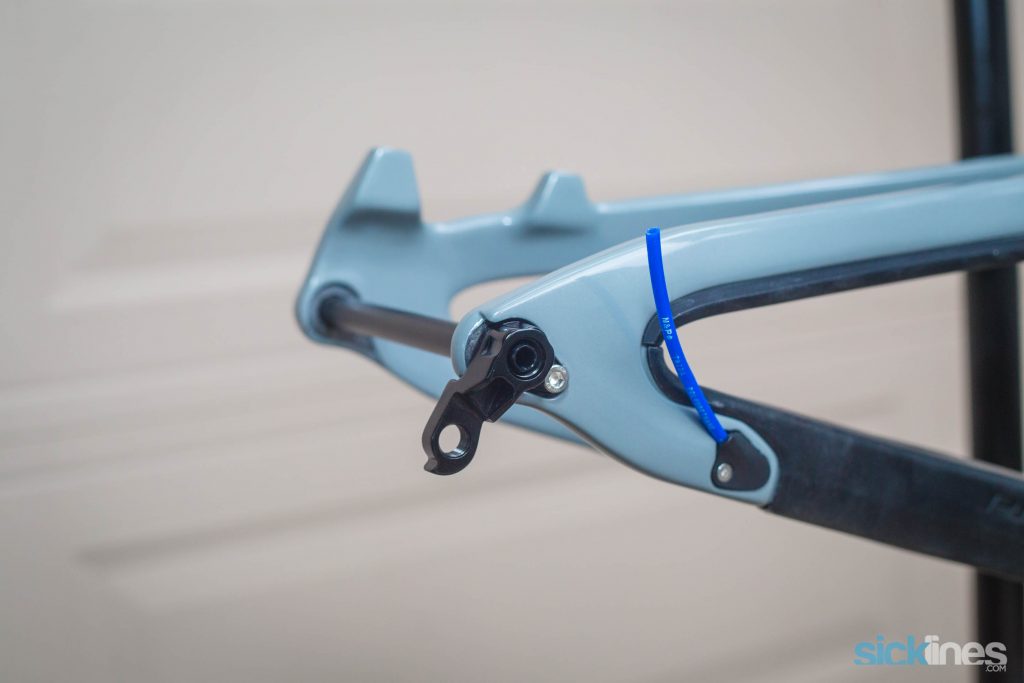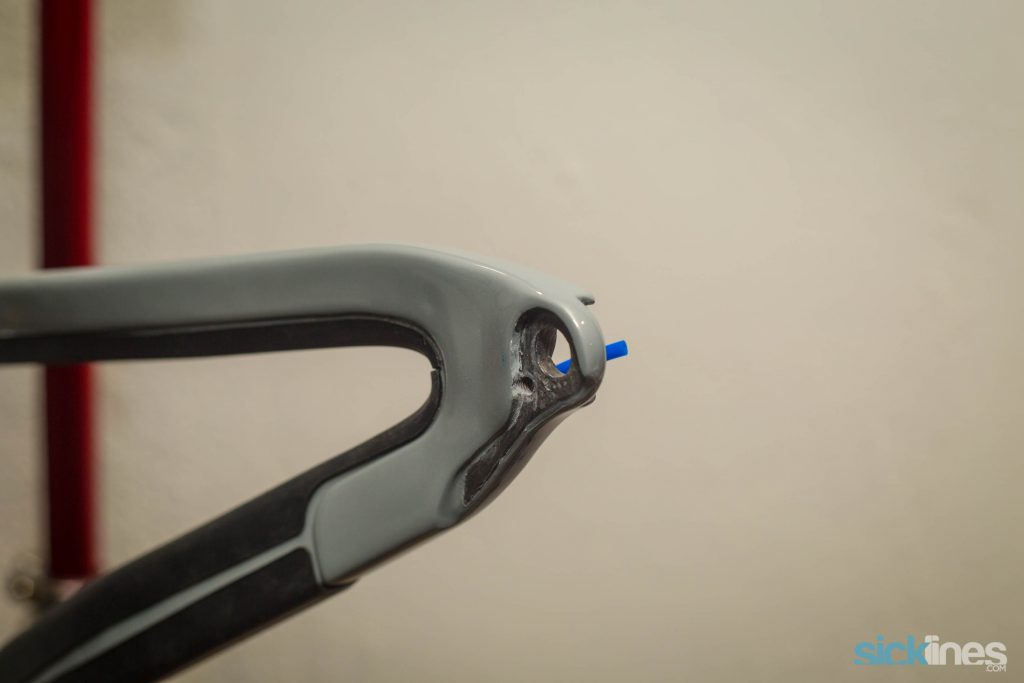 Torque Specs
Sometimes manufacturers can forget the little things like having a good torque sheet and torque specs written on each bolt and fastener. We suspect if you're building a bike like this you have the necessary torque wrenches to get things installed properly. A few of our favorites from Giant, Silca T-handle Torque Wrench, and Feedback Sports Range Tool on the Park Tool overhaul mat.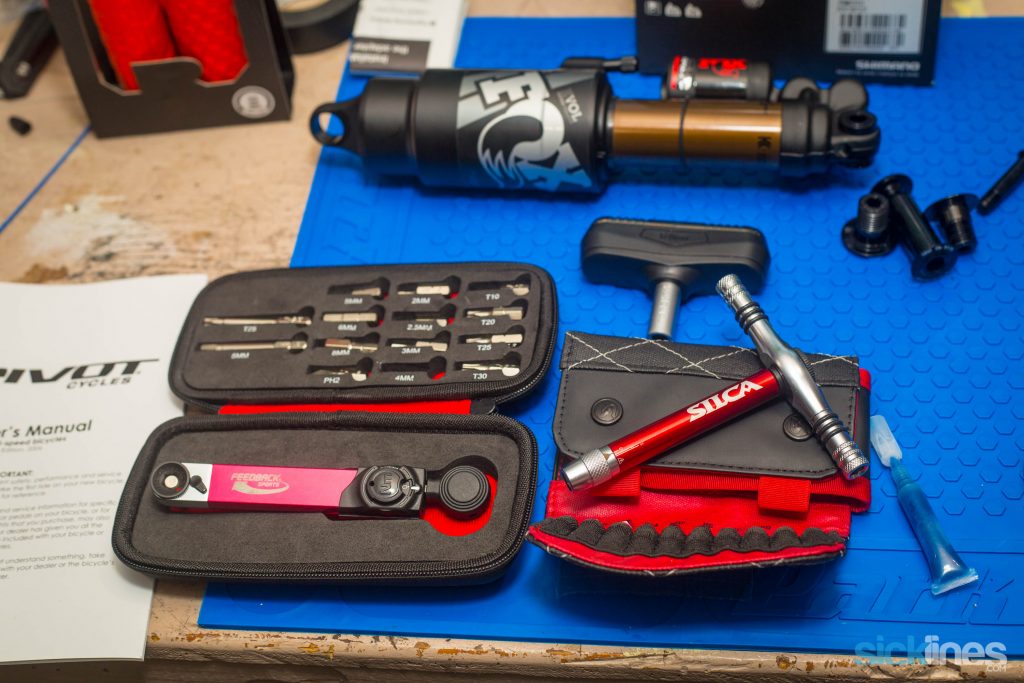 There is some great detail here as they also indicate what needs grease, loctite, or anti-seize. The included blue loctite 243 means you won't have any excuse to add some to the few bolts not already covered. It will help them stay where they should so they don't work themselves loose. The bolts also have the torque ratings on them in case you don't have this torque specification chart handy.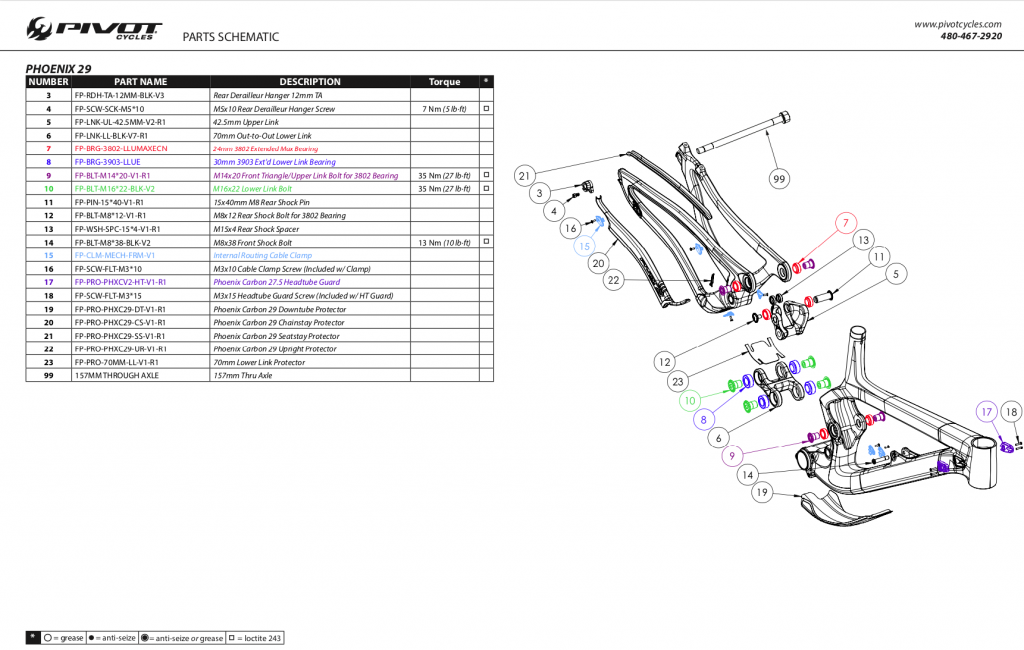 Stay tuned for the Pivot Phoenix build article update next week! Check the gallery below for additional detailed photos as well.
Weights
Pivot Phoenix 29 Carbon XL Frame Only with hanger 3171.4g
Headset Cups 62g (see gallery below for weight pic)
Headset bearings and races 102.1g (see gallery below for weight pic)
34.9mm Seatpost collar 21.9g (see gallery below for weight pic)
Axle 48g (see gallery below for weight pic)
Chainguide (see gallery below for weight pic)
Fox X2 Shock with upper hardware 660g
Shock bolts 26g (see gallery below for weight pic)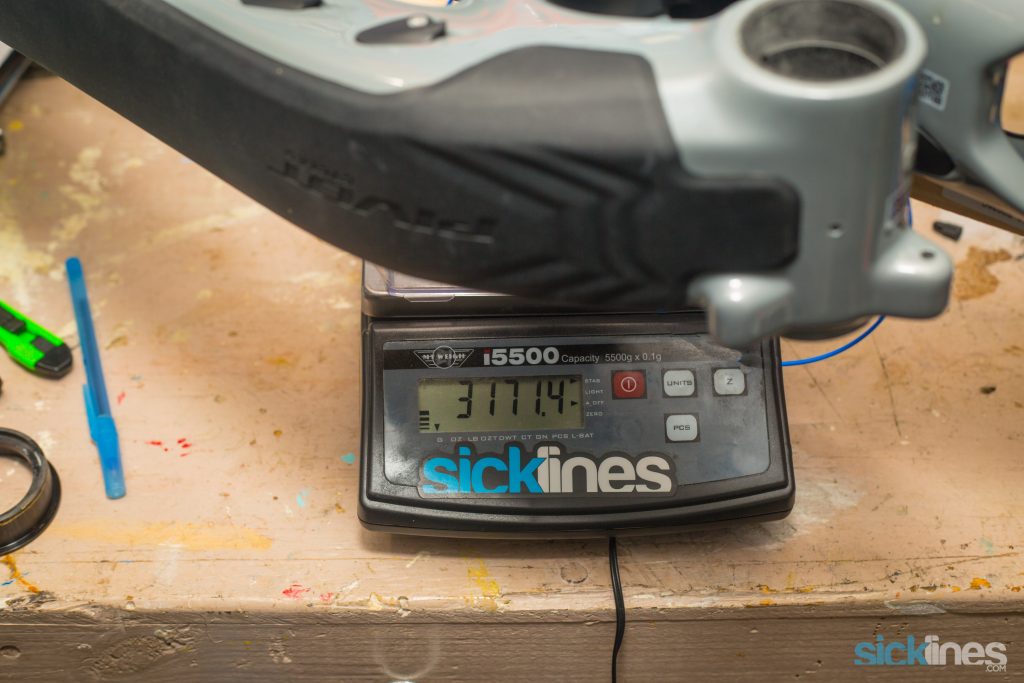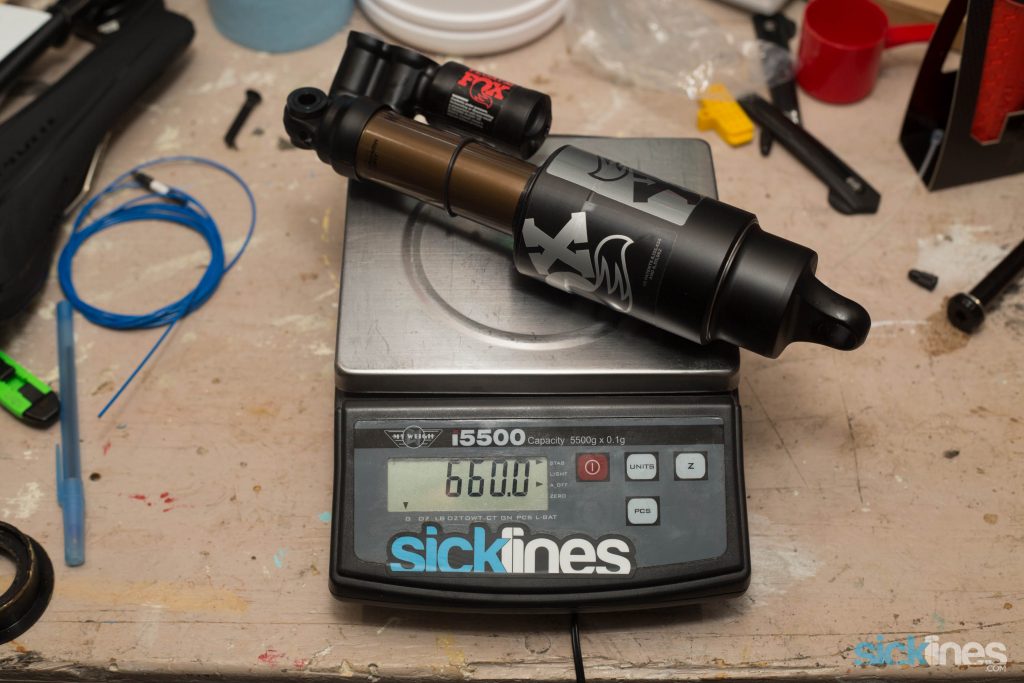 Check out part 2 of the build here.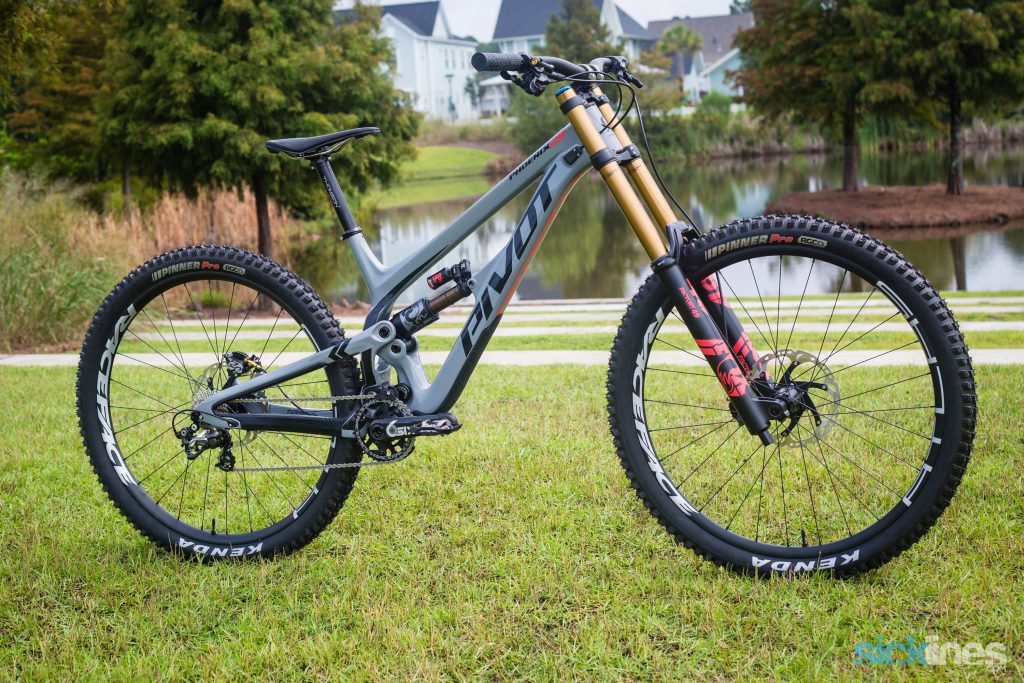 Words: Jason Nixon
Photos: Tony Walbridge / Jason Nixon