Today Commencal has announced the details on their new Supreme DH V5. They've poured a lot of R&D into this one and it's been proven at the highest level of downhill racing.
The SUPREME DH V5 uses a system of expanders on the through axles to prevent loosening during a run. These are coupled with oversized bearings to avoid rattling and to guarantee long life.

The result is clear: no broken frames during the entire 2022 season.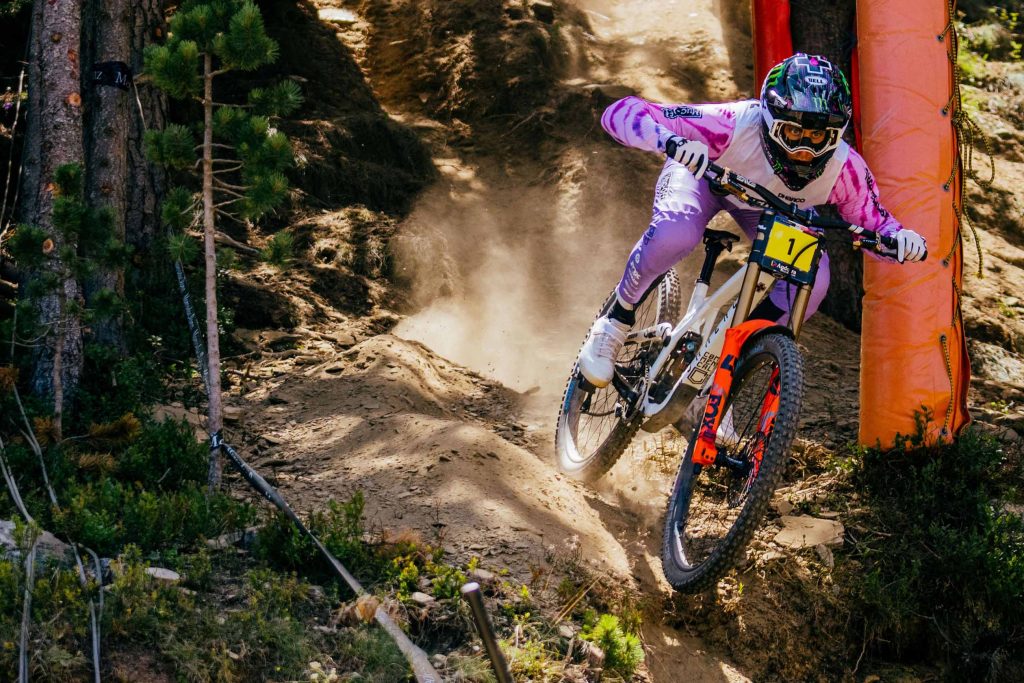 This frame is made of aluminium. This material can be recycled and recovered and is also an ideal material for best performance. Our frames are constantly evolving, and aluminium allows us to optimise our kinematics and geometry as often as we like.
Production Supreme DH V5 Bikes
Adjustable wheelbase
Long | Medium | Short
Swapable seatstay bridge to adjust stiffness
Thin: improves absorption of impacts on the angle, easy turn initiation.
Thick: improves precision and stiffness.
Suspension Movement
We have designed our frame around the HVCS (High Virtual Contact System).
This is a 6-bar system with a high pivot point.
It's currently the most efficient when it comes to the divergent parameters of shock absorption and dynamism.
Flip Chip
An adjustment at the shock mount allows the rider to change the height of the bottom bracket as well as the degree of the head angle.
There are four positions to choose from:
High: high bottom bracket and steeper head angle, ideal for slower and flatter tracks.
Low: lower bottom bracket and a slacker head angle, for fast and steep tracks.
Front: linear and therefore dynamic with good comfort through the travel.
Rear: progressive for increased grip and filtration of impacts.
R&D Progression
Geometry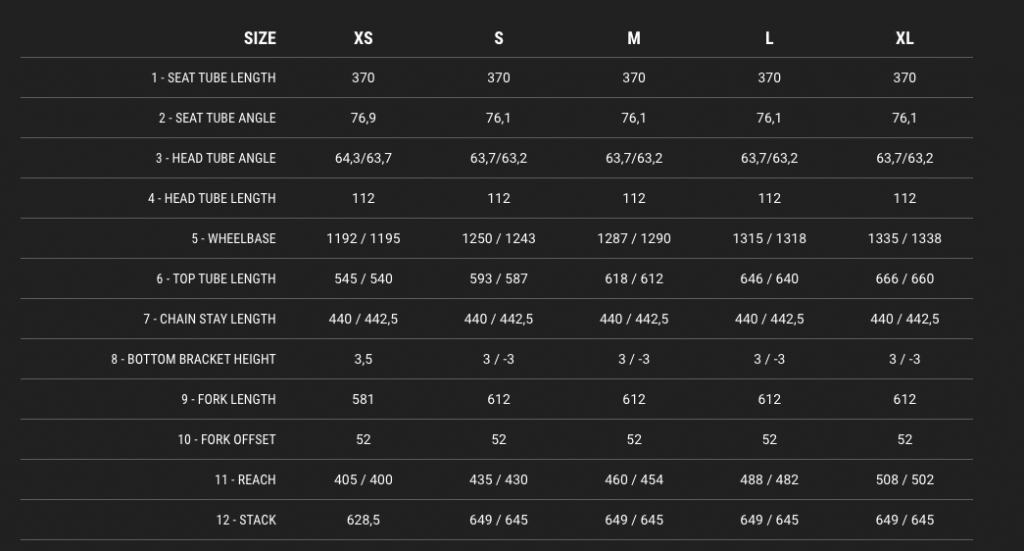 Pricing
| | | | | | | | |
| --- | --- | --- | --- | --- | --- | --- | --- |
| | | | | | | | |
| | Europe | USA (excluding tax) | Canada (excluding tax) | Australia | New Zealand | Mexico | Chile |
| SUPREME DH V5 RIDE | 5 700 € | $5,700 | $7,400 | $8,000 | $9,300 | MXN 129 000 | CLP 5 500 000 |
| SUPREME DH V5 ESSENTIAL | 6 600 € | $6,600 | $8,500 | $9,200 | $10,500 | MXN 149 000 | CLP 6 500 000 |
| SUPREME DH V5 SIGNATURE | 7 400 € | $7,400 | $9,600 | $10,900 | $12,500 | MXN 169 000 | CLP 7 200 000 |
| SUPREME DH V5 OHLINS | 6 900 € | $6,900 | $8,900 | $9,700 | $10,900 | MXN 155 000 | CLP 6 500 000 |
| SUPREME DH V5 XS | 6 600 € | $6,600 | $8,500 | $9,500 | $10,500 | MXN 149 000 | CLP 6 400 000 |
| | | | | | | | |
| FRAME | | | | | | | |
| SUPREME DH V5 | 3 200 € | $3,200 | $4,200 | $5,200 | $6,200 | MXN 66 000 | CLP 3 500 000 |
Build Options
SUPREME DH V5 SIGNATURE
SUPREME DH V5 OHLINS
SUPREME DH V5 ESSENTIAL
SUPREME DH V5 RIDE
SUPREME DH V5 XS
Learn more at https://discover.commencal.com/landing-supreme-v5-eu-en/
Photos: Commencal