Orbea recently invited a few brave souls out for a socially distanced preview of their new Rise eMTB in the hills outside of Boise, ID. The mix of long climbs, and motorized trail access made Boise a great spot to checkout Orbea's latest eMTB.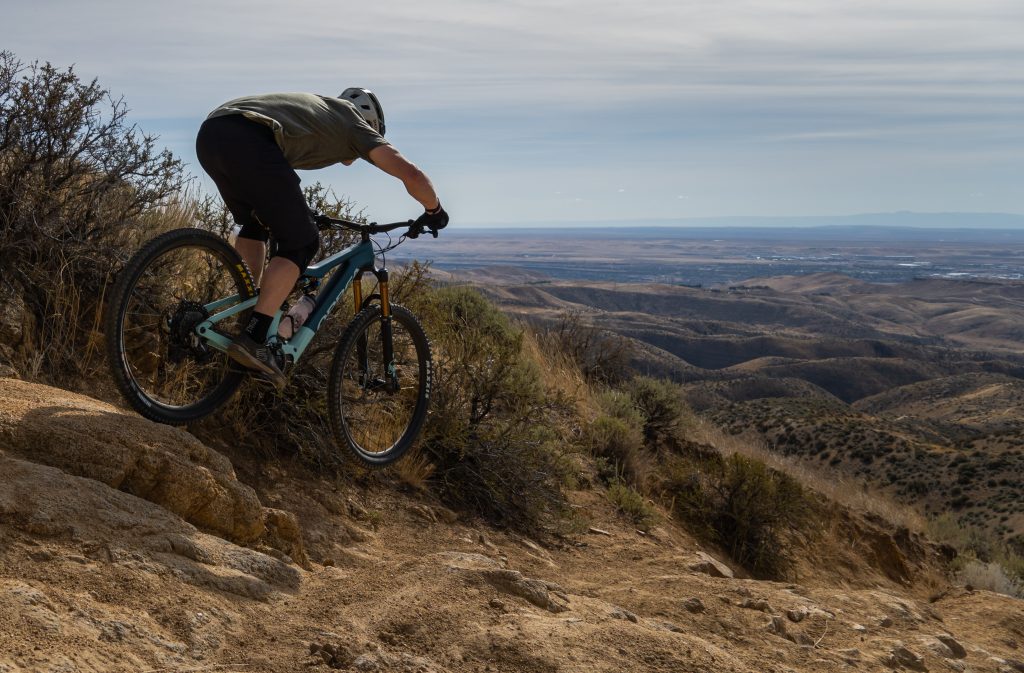 The Rise is the output of Orbea's multi-year journey to create an eMTB that rides a lot like a normal mountain bike. Orbea worked closely with Shimano to create torque and power limited profiles for the EP8 motor which create a much more natural pedaling experience.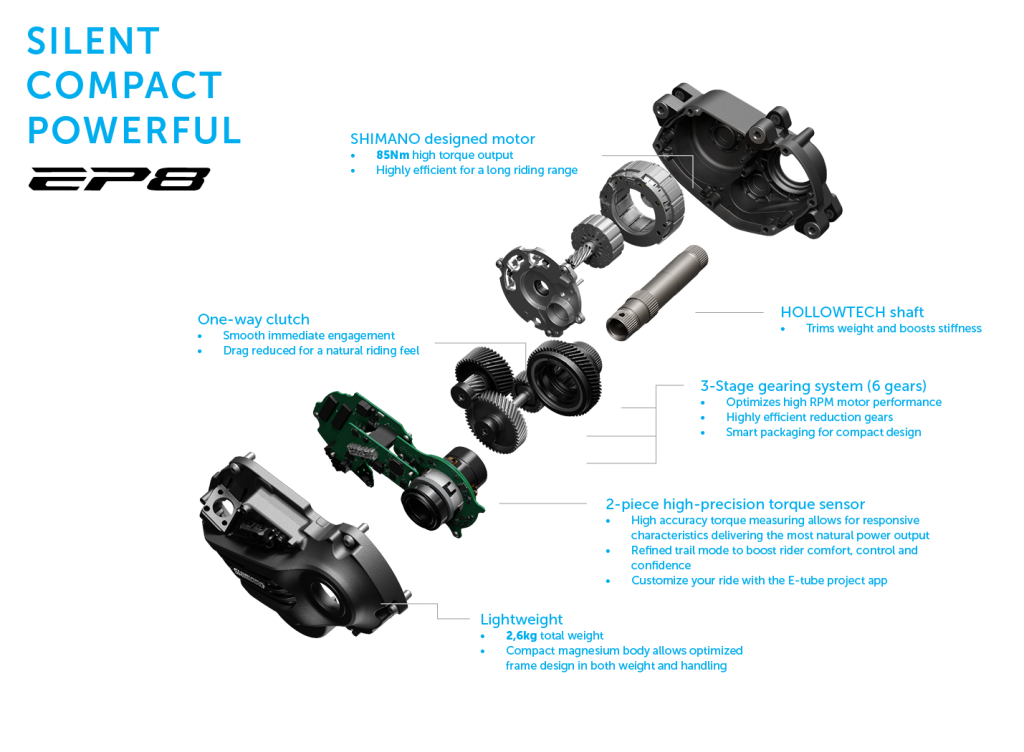 They also made great strides in reducing the overall weight. I'd estimate the test bike that I rode was a hair under 40 lbs but claimed weights are as low as 16.2kg / 35.71 pounds. The impact of the combined power and weight reductions creates a ride experience that is vastly different from the 50 lb eMTBs we've become used to.
The Ride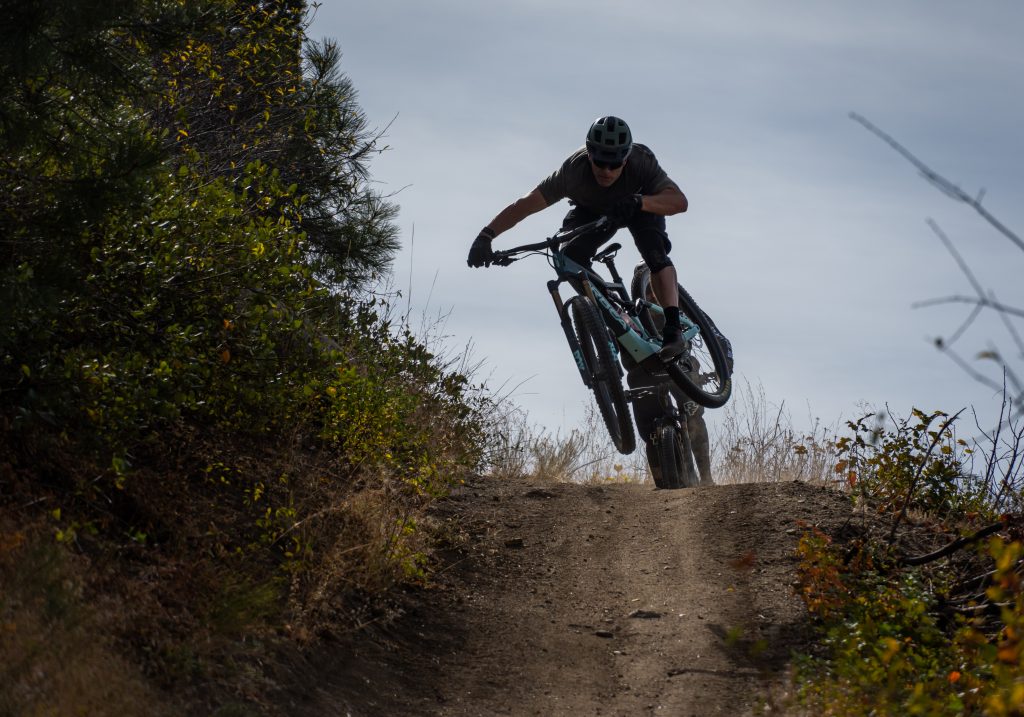 We started our day by knocking out a 7 mile climb, ascending roughly 3000 vertical feet. The first thing I noticed about the Rise is there's no display making for a surprisingly uncluttered cockpit. Sitting on the bike, there's an updated but familiar thumb control to toggle between the 4 assist modes (no-assist, eco, trail, boost). Instead of a display there are just couple small LEDs to indicate that power is on and which climb mode you're in.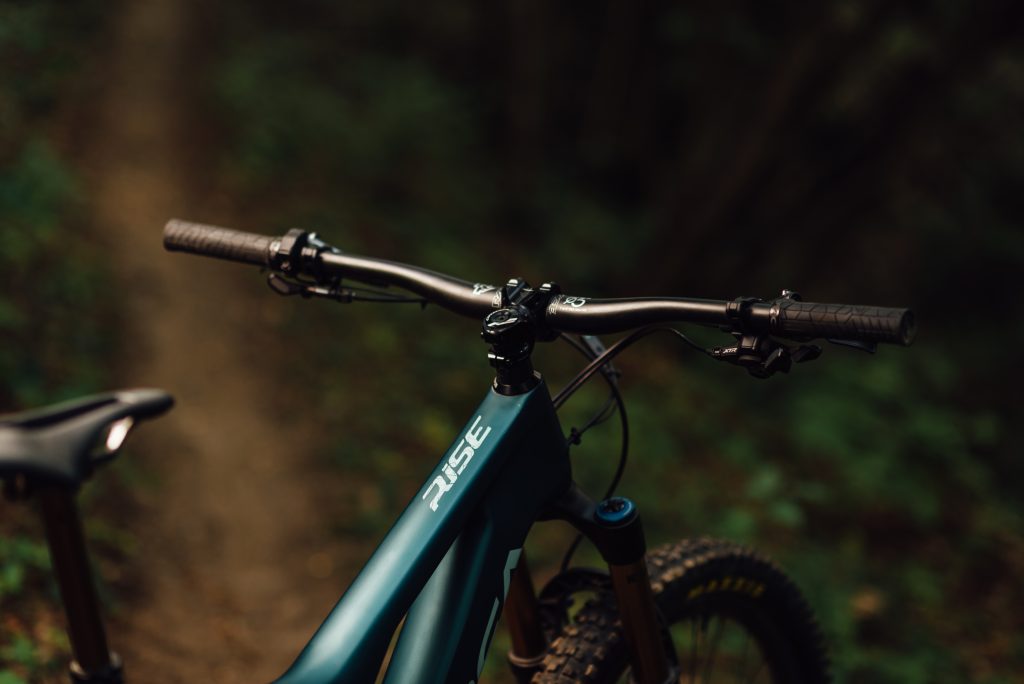 It's worth noting that with Shimano's E-Tube app or a Garmin you view all of the data in the Shimano display and more. Visually, the Rise seems clean, simple, a bit closer to a traditional MTB and something meant to just ride rather than fiddle with.
Pedaling in ECO mode, the assist is light and just enough to compensate for the extra weight of the battery and motor.
In ECO the Rise feels like a 25 lb bike instead of shy of 40. Moving to Trail mode, the assist bumps up considerably but in a stealthy smooth way.
The work Orbea and Shimano put into tune the assist shines in this mode. Jumping up to Boost, it finally feels like quite a bit of assist, closer to what Trail feels like on a normal eMTB. For certain, these are just initial impressions. I need some long days to sort this out.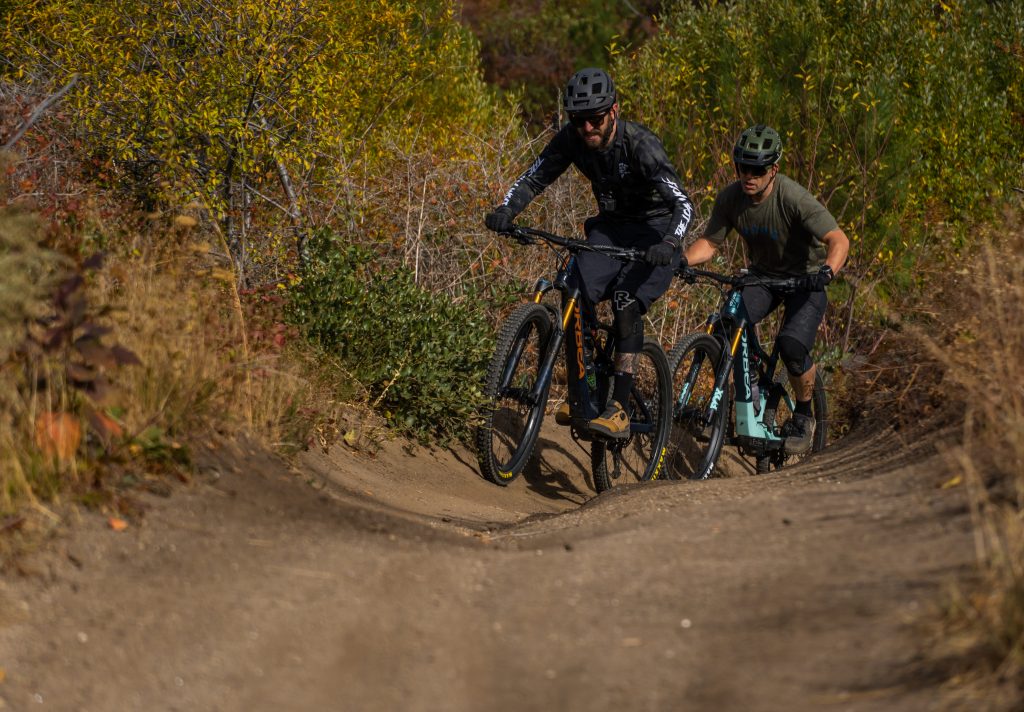 Descending on the Orbea Rise eMTB
After making quick work of what would have been a painfully boring climb without a motor, we finally got to point the Rise downhill. Three things were immediately apparent, the Rise changes direction easier, allows for later braking, and is far more playful than I thought possible with an eMTB. With geometry and travel similar to Orbea's Occam trail bike, my first impression is that the Rise is confident descender but tends strongly to play over plow. It's a properly responsive trail bike with sharp steering but never felt nervous. I need to spend some time on some harder trails to see what it's capable of.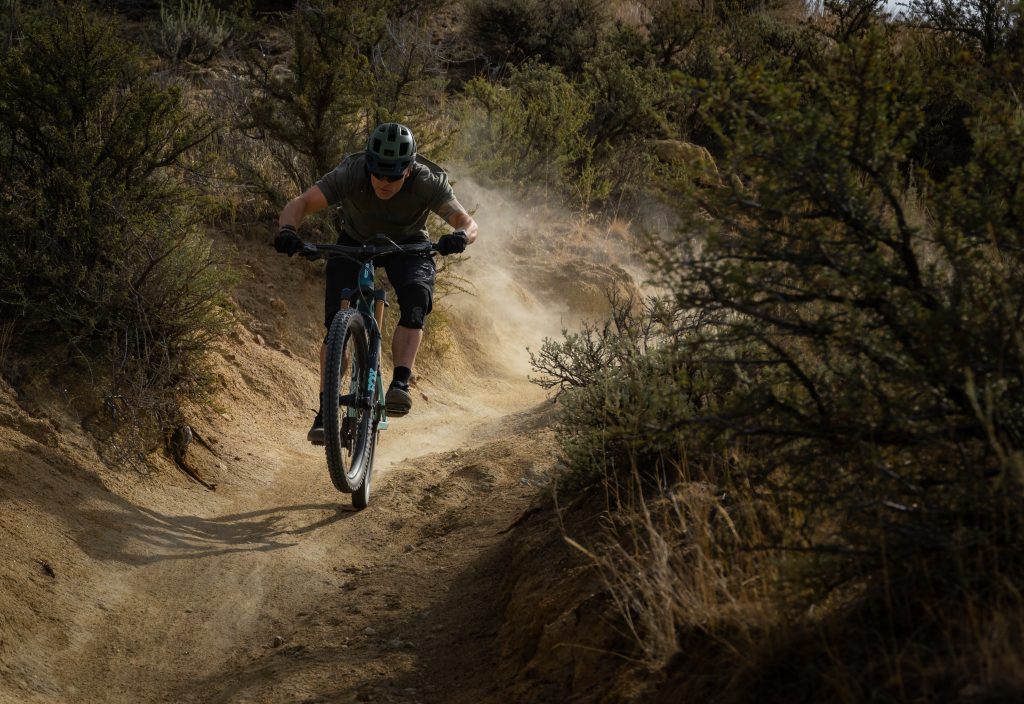 Orbea Rise eMTB Moto Trails
We kept it legal and rode moto trails. Ripping down what the motos climb, we found a couple really fun deep sand turns to roost. The flickablity of the Rise makes foot out drifting a blast. Light weight makes it effortless to snap it back and nail the exit. The Rise is e-hooliganism. Even coasting at low speeds it's possible to pop off small trail features. Jibbing on an eMTB? Yes.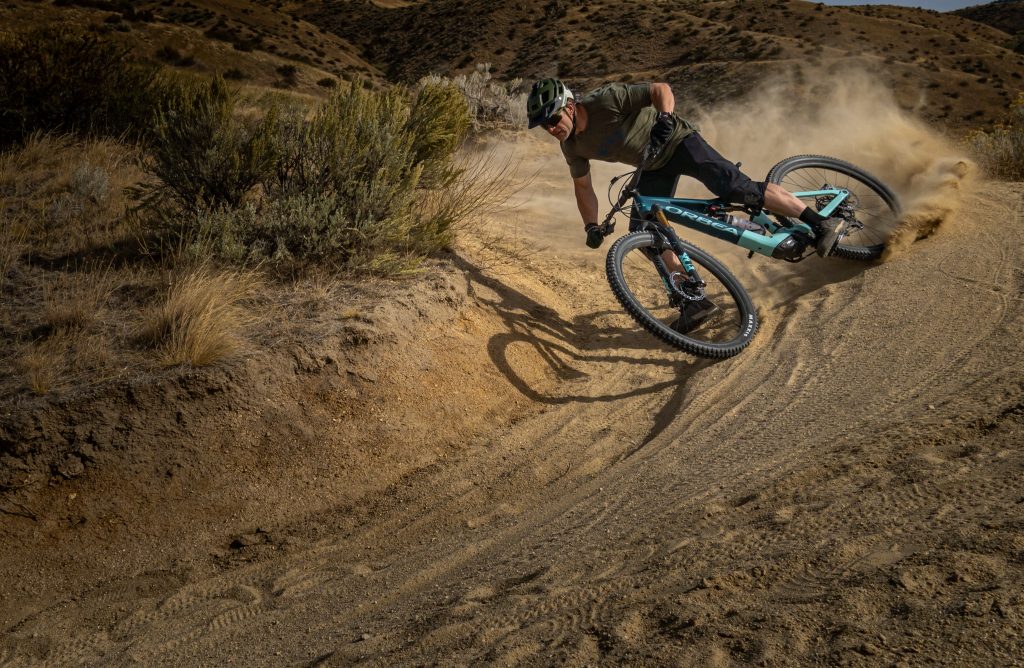 New paragraph but I'm just going to continue talking about how playful the Rise is. I've been riding eMTBs for a couple years now and one thing that I dislike is the weight makes them really hard to get off the ground except at higher speeds. Between the weight, geo, and pop of the Fox DPX2 shock, the Rise just loves to bounce and play. Like nose manuals? No problem. J-hop a rock? On it! Boosting little roller gaps? Easy peasy.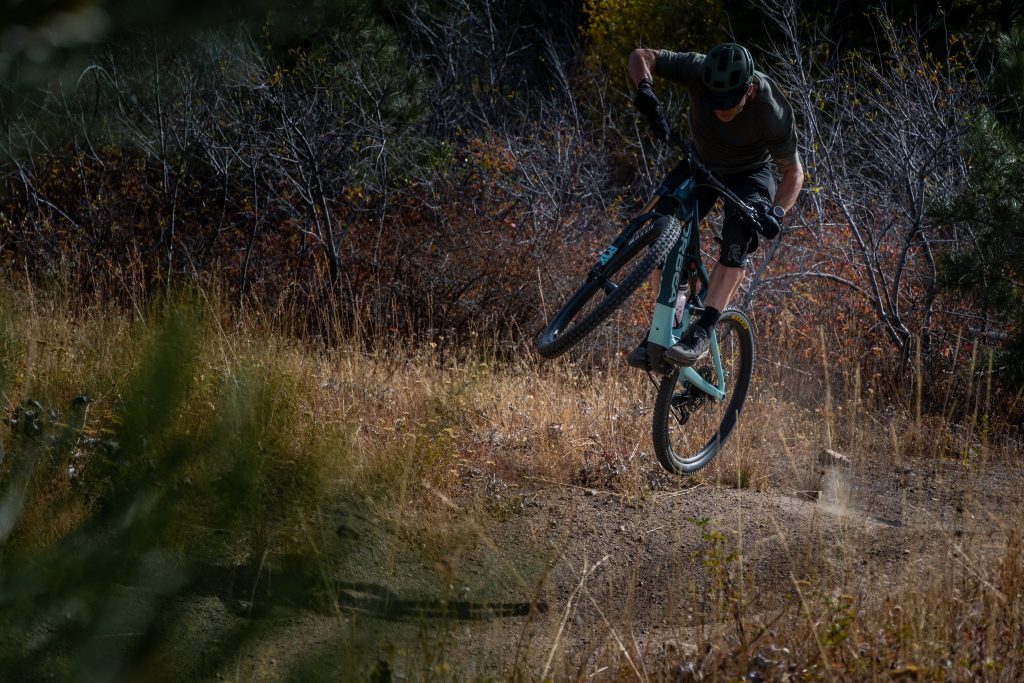 Yeah, I kinda like this thing. The uncluttered cockpit, smooth shifting, the fact that it rides like a mountain bike. Very cool. I've got a long term test bike in-bound, deeper insight to follow. I keep wondering what the real-world range will be like with the 360 wh battery with the torque limited Shimano EP8 motor. Will I miss the brute force of a full power motor or love the smoother feel? How much vert can I squeeze out of it? Has Orbea melded the best of MTB and eMTB into a package that could make me a full time eMTB convert? Will I loose all my friends if I do? Keep an eye on the site in the coming months for a the full write up.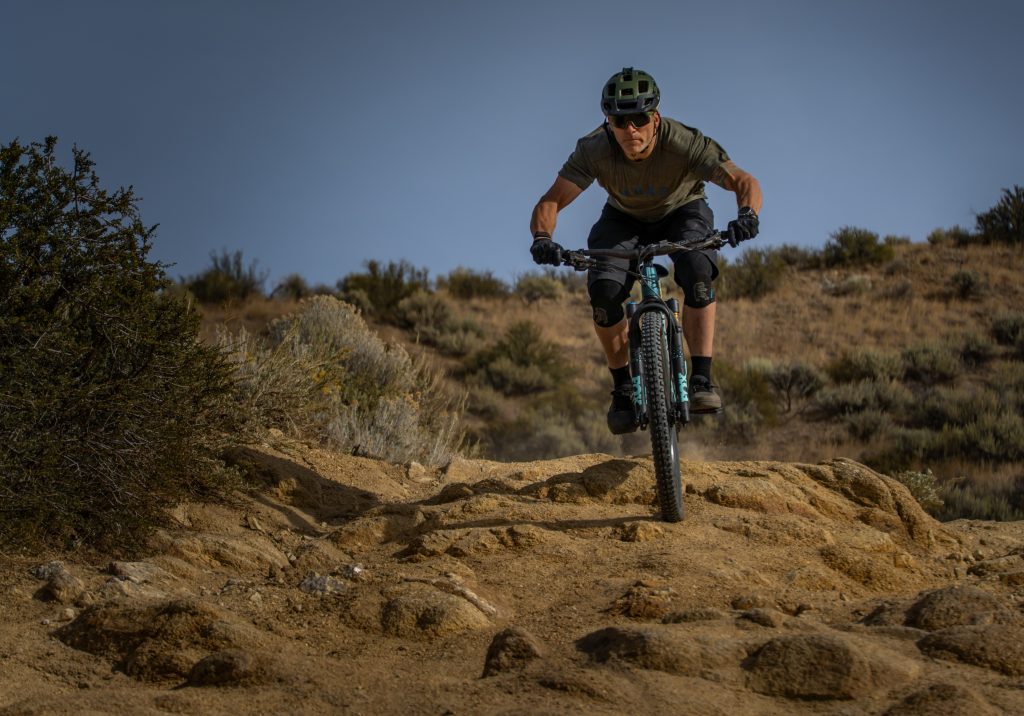 Orbea Rise eMTB Geometry