Today PNW Components releases a new multi-tool called the Pebble to their product lineup. Featuring many of the common tools you'd want in a multi-tool in addition to an integrated Dynaplug tubeless tire plug.
Our Thoughts
The PNW Pebble is a nice compact multi-tool that has most of the common sizes you typically need that is available in four color options. The metal construction is solid and there is Loctite to keep things snug. The edges are rounded for comfort and esthetically its quite clean. Each tool has a metal tab on the inside to help ensure you're not having to dig too hard to remove any of the tools.
The tool arms for each tool is generally long enough for most everything we use for a small tool like this. On occasion you might run into a fastener or two where it could be too short but as a trailside tool it's nice and compact. Worth highlighting here is that there is no 8mm hex on the Pebble however. This isn't something everyone needs on their bike but it would've been nice to have as well as some cranks and Shimano pedals utilize an 8mm.
With the metal construction it's easy to get a good grip on this tool to insert it into a tire. It's not as rigid as a dedicated tire plug since it's on a pivot point but it doesn't wander during use since the tool is all metal and the Dynaplug tip has a strong tip to insert into the tire. The plug works with your tubeless sealant to help you keep rolling. Multiple plugs can be leverage for bigger holes in a tire as well in an emergency.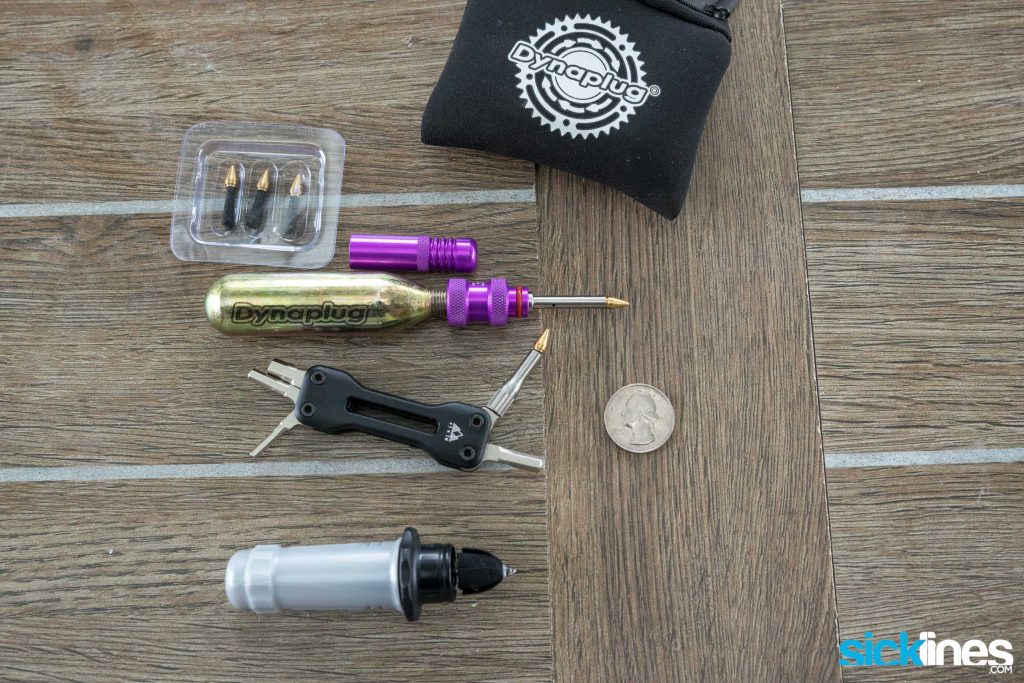 See how Dynaplug works in the video below if you've never seen or used one.
The Dynaplug tire plug tool unscrews from the PNW Pebble multi-tool to reveal a T25 torx. The tip on the Dynaplug insert has a recessed guide built into the plug tip that sits on the metal sleeve to ensure the tip goes in straight and easily.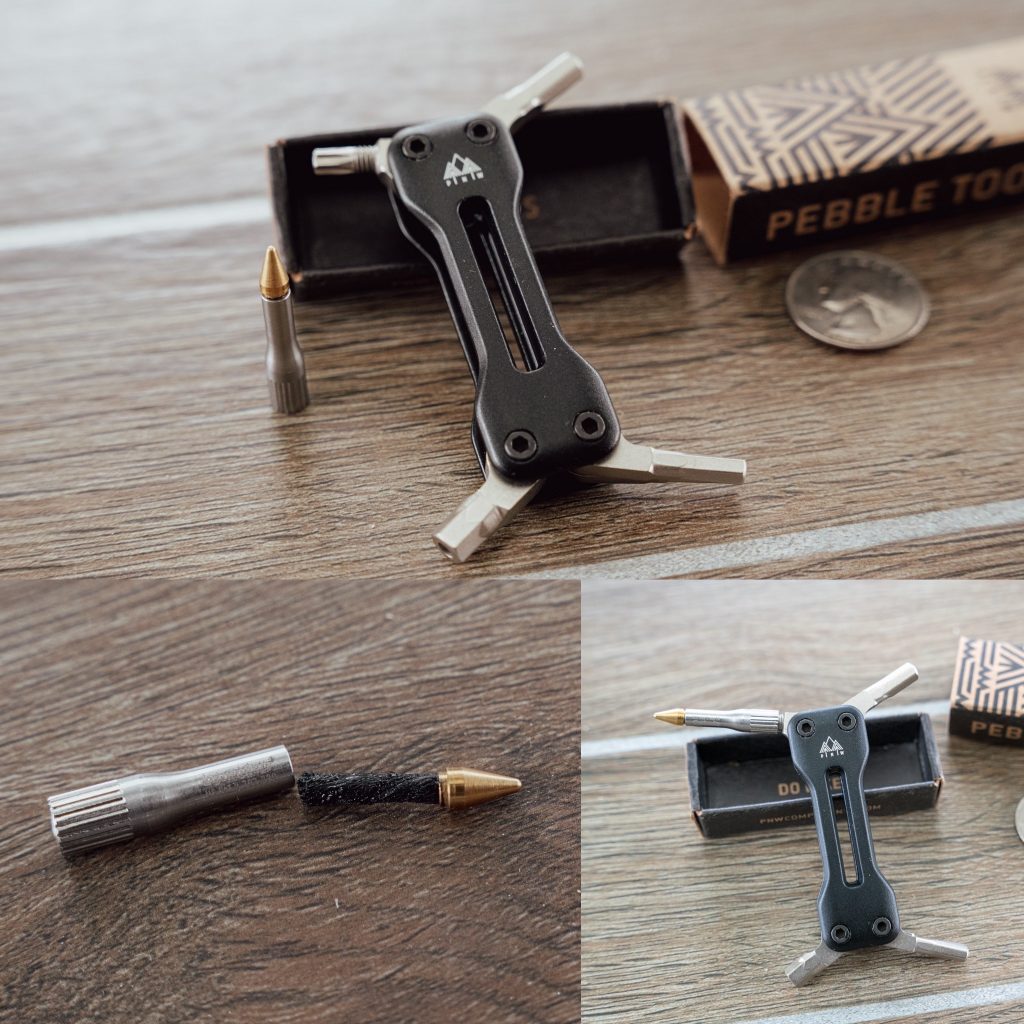 The Dynaplug secures in nicely into the 6mm wrench when it's not in use. Extra plugs can be purchased as well and there are a few Dynaplug options that fit in this tool. See the bottom of this page on specifics.
Storing the Pebble is easy in a pocket and since they built the tool with a slot in the middle you can route the tool through things like a strap or belt depending on the thickness. If you've got a OneUp EDC Gear Strap it happens to fit in that strap quite well for easy reliable access without digging through a pack or just forgetting to bring it.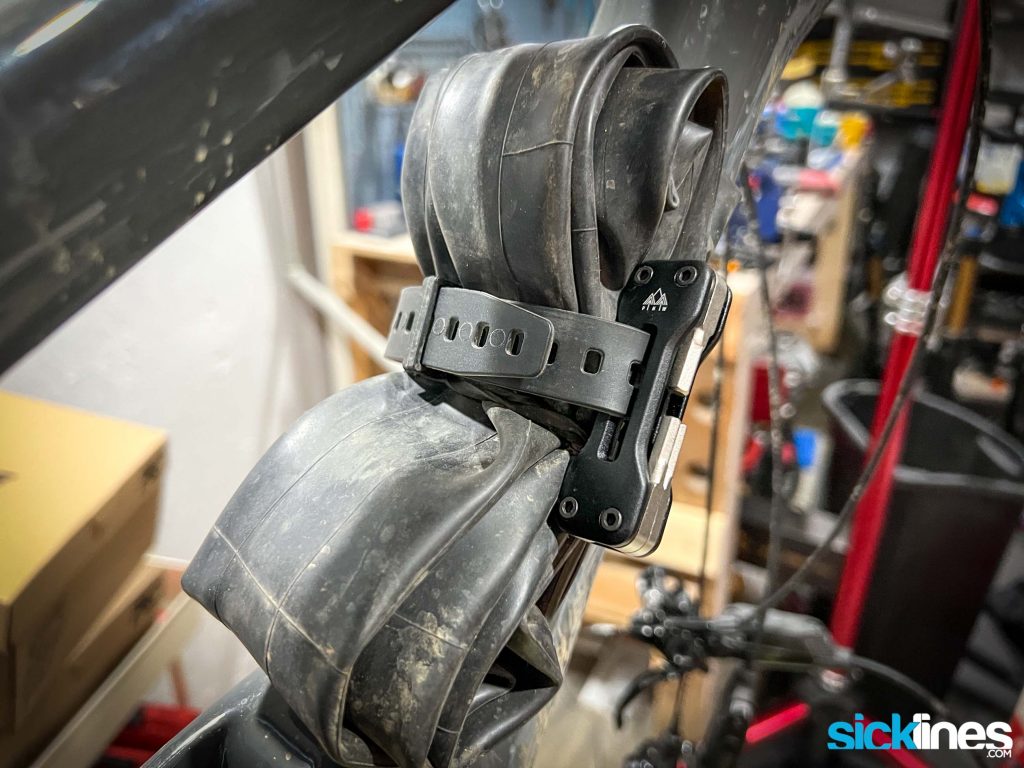 Overall the Pebble is compact at approximately 65mm x 15mm x 21mm or ~ 2.5″x 5/8″ inches and ours weighed in at under the claimed 51g weight.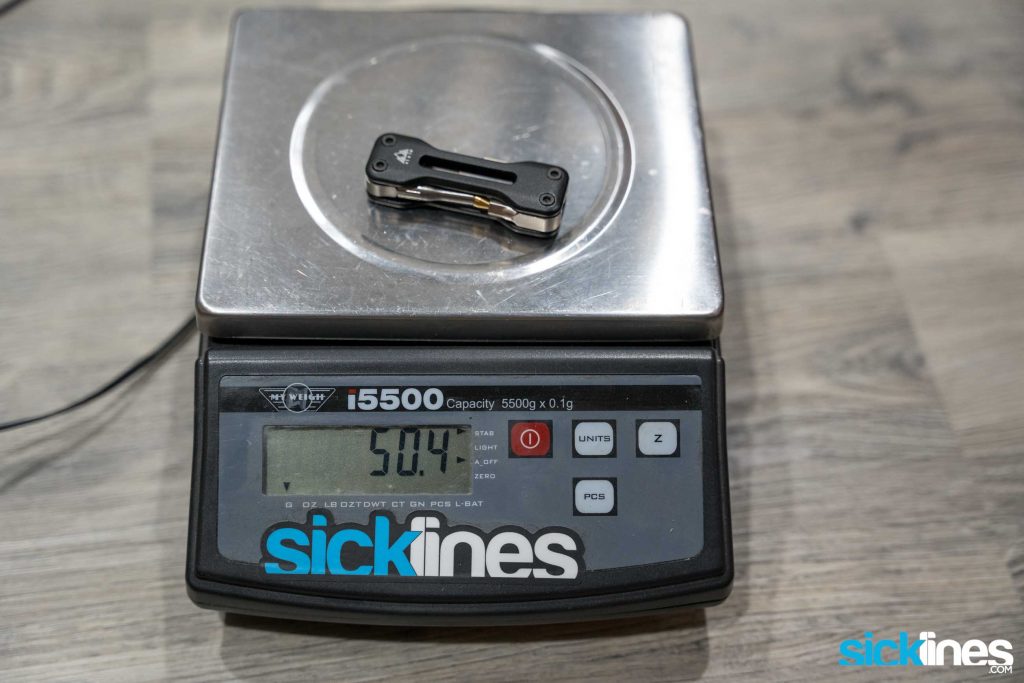 Sometimes small tools can feel limiting on higher torque applications as it can be harder to apply leverage. If you find yourself needing more leverage to remove a pedal or stubborn bolt you could always try to use an axle for additional leverage or your foot in case of an emergency.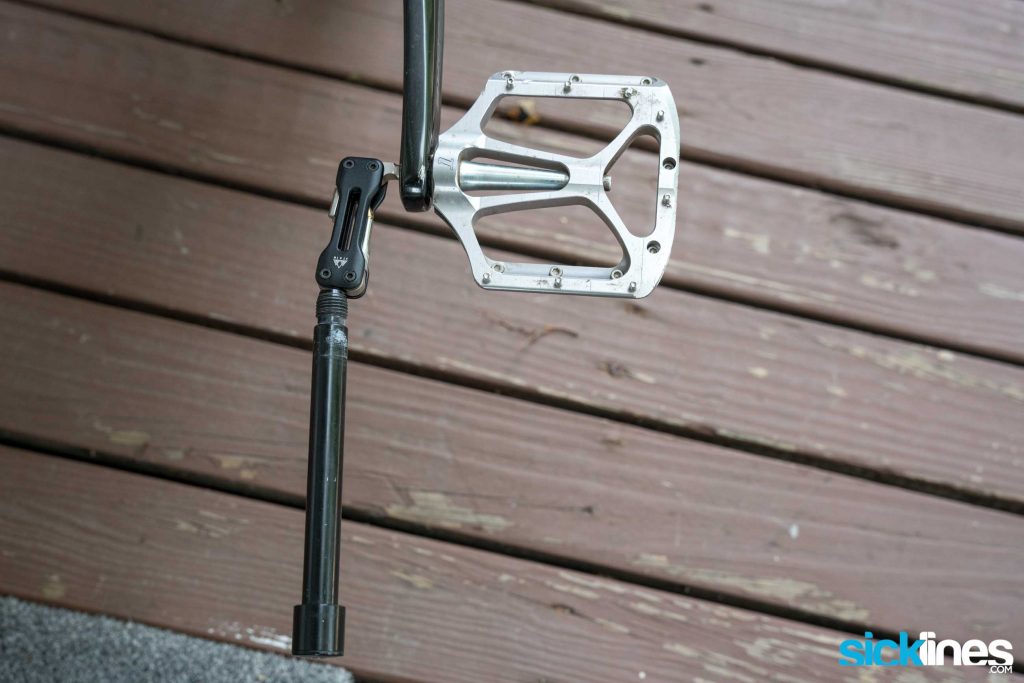 If you want to learn more, read more details below from PNW Components
PNW Components Launches New Pebble Tool
The new multi-tool is designed for quick trailside fixes and features an integrated Dynaplug® accessory.
SEATTLE, Wash., September 20th, 2022 – PNW Components today launched their new Pebble Tool, a colorful, compact and ergonomic multi-tool that features an integrated Dynaplug® tubeless tire repair plug accessory.
The Pebble Tool makes on-the-go adjustments quick and easy with four carefully-selected hex sizes. A clever Dynaplug® tire repair accessory makes puncture repairs a breeze while minimizing what you need to bring along on rides. Unscrewing the Dynaplug® accessory reveals a bonus Torx T25 underneath.
"Fixing your bike trailside without a tool is like trying to wrap a burrito without a tortilla. It's not gonna be a good time, so why put yourself through that?" -Todd Cannatelli, CEO, PNW Components
MSRP: $37 USD
Colors:
Blackout Black
Blood Orange
Fruit Snacks Purple
Golden Daze Bronze
Product Details:
Bits included: Torx T25, 3mm, 4mm, 5mm and 6mm Hex
Integrated Dynaplug® tire repair accessory (including 1 Dynaplug® Soft Tip tire repair plug)
Size: 65mm L x 21mm W
Thickness: 15mm
Weight: 51 grams
Compatible Dynaplug® replacement tire repair plugs include:

Soft Nose Tip (Dynaplug® part # DPB-1472) *included w/ Pebble Tool
Pointed Tip (Dynaplug® part # DPB-1670)
Bullet Tip (Dynaplug® part # DPB-1496)
Soft Nose For Air Road Kit (Dynaplug® part # DPB-4068) Additional Dynaplug® Soft Tip tire repair plugs can be purchased at pnwcomponents.com. For other styles of compatible Dynaplug® tire repair plugs, visit dynaplug.com.