Words / Photos: Jason Nixon
Ride Concepts sent over a set of their Hellion Clip shoes for us to check out and inside we take you through a first look of their clipless shoe.
The $150 Ride Concepts Hellion Clip is a Trail oriented shoe that works well on technical singletrack, shuttle laps, and is equally at home in the bike park. It's designed to work with clipless pedals and we are taking these shoes for a spin this season.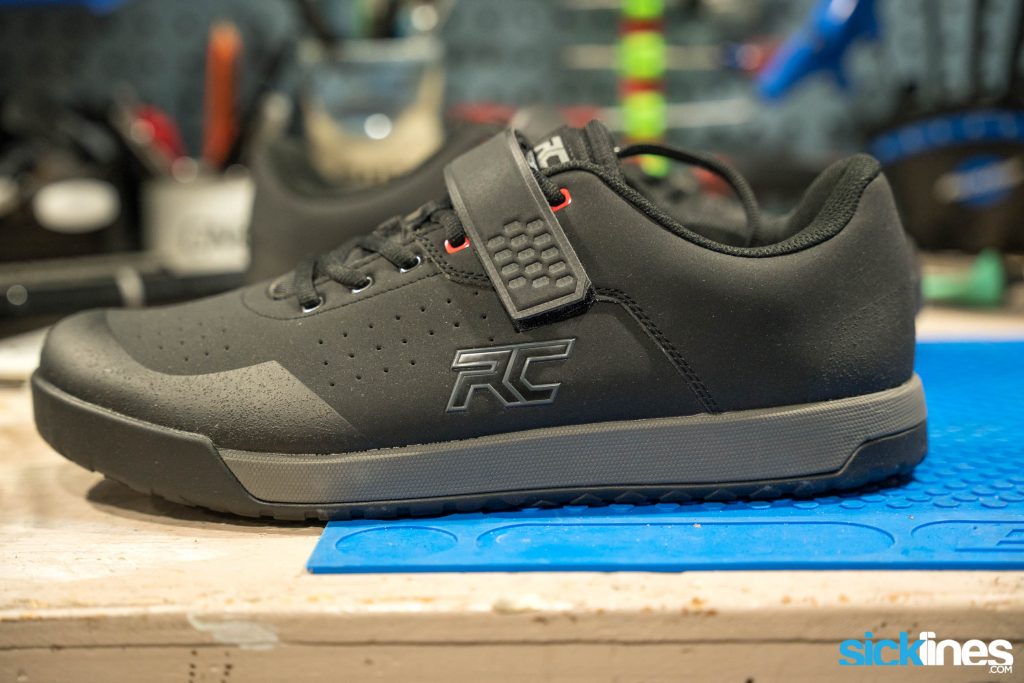 Highlights
The Hellion Clip features a microfiber upper and is paired with breathable holes around the shoe along with anti abrasion protection.
The shoe has a lot of features that help protect your feet in a wide range of situations. The heel and toe are reinforced nicely and there is even a small strap on the tongue to keep your shoe laces tucked in safely like a shoelace garage.
Traction is a big part of cycling shoes and the rubber sole is made in partnership with Rubber Kinetics. These shoes aren't as sticky as Ride Concepts' Max Grip rubber on the Tallac & Flume in our experience or say a Five Ten Stealth Rubber shoe.
The insole is a Dual Density EVA to provide good support and cushion. We can get behind the Ride Every Day reminder too.
The cleat grip has a wide 40mm range of adjustment in it so you can get the cleat in just the right spot. There are also markings to help get the location just right on both shoes but there are no numbers. The cleat also has an easy entry point as the cleat location is contoured to let the shoe naturally find the cleat position since it is enclosed in a smooth groove in the sole.
Sizing wise the shoes fit well on my feet. Usually i'm a european size 48 which translates to a 13.5 in Ride Concepts sizing so I went with a size 14. I'd recommend you go with your european equivalent or make sure the translation is right as I'm usually a "13" in other brands that have their size 13 as a 48. Our size 14 shoes hit the scales at 1187.3g.

The $150 Hellion Clip shoes are available in Men's Khai/Black or Black/Charcoal(pictured here) and the Women get it in a Charcoal / Manzanita color.
So far these shoes are holding up nicely on our rides and we're impressed with all the features they've added at this price point. They have been comfortable on the first few rides and are working out well. Questions? Feel free to reach out!
About Ride Concepts
Ride Concepts launched in the fall of 2018 with the outcast idea of being the first mountain bike specific footwear company to offer a complete range of technically driven and tailored products for men, women and youth.
www.rideconcepts.com
Note: As an participant in Jenson's affiliate program we earn from qualifying purchases. Some of the links embedded in this article may guide you to Jenson on items for which we may receive a commission on your purchase.