Alchemy Bikes has updated their 2022 Arktos lineup and we've had the pleasure of spending some time onboard the bike in a few configurations. If you've got a question before we post the full review feel free to reach out!
The Arktos uses their premium carbon fiber and features their patented Sine Wave suspension. It is available in three configurations including 120, 135, and 150mm rear wheel travel options along with mullet wheel configurations.
The Arktos has evolved quite a bit since it's inception and we recall seeing it at the North American Handmade Bike Show (NAHBs) and Interbike many years ago.
The Arktos 150 we mainly rode is pictured below and Alchemy is offering a unique way to accept delivery of any of their brand new bikes by picking it up at their new Golden, CO aptly named the Alchemy Ride Experience Center (AREC) through their Discover Alchemy Ride Experience they're dubbing their DARE Golden program.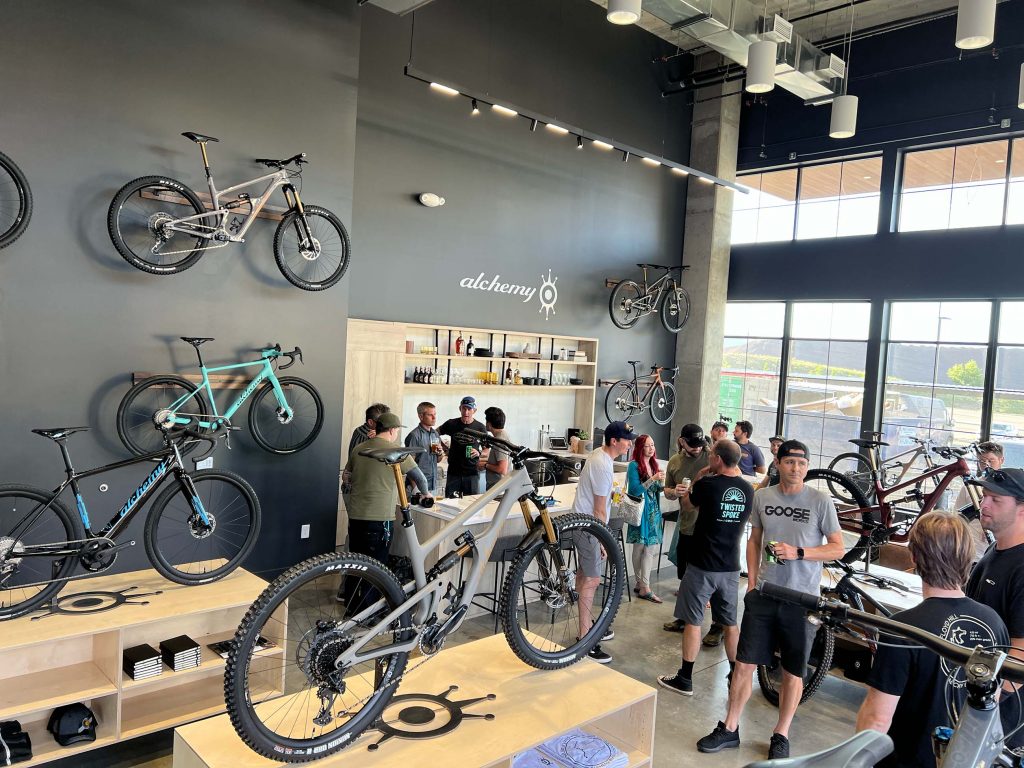 The Alchemy DARE Golden Program
Today and tomorrow we're getting a preview of what consumers will experience through their two day program that allows buyers to interact, chat, and experience Alchemy on their home terrain.
The D.A.R.E program is a two day event where any new buyer can come into their AREC facility in Golden, CO to interact, stay overnight in the Origin Red Rocks Hotel next door, drink a beer in the Over Yonder Brewing Company, enjoy some laughs, tinker, and fine tune any new Alchemy bike with factory support included in the price of the bike!
This allows customers to try before they buy and Alchemy has partnered with Kitzuma and other shipping companies to deliver your custom bike to your home quickly after you finish.
Alchemy has a variety of mountain, road, and gravel bikes riders can demo and test before buying including the Arktos, Argos, Rogue, Atlas, and Ronin to name a few.
They stand behind their products and offer a lifetime defect warranty. Should the rare occasion happen where you have an issue, Alchemy is there to help.
Alchemy Arktos 150
The Arktos 150 provides 150mm of rear wheel travel and is paired with a 170mm FOX 38 up front to keep things under control in rough terrain. Alchemy offers three build options for riders to choose from starting at $6,499.
The Arktos can be converted between the 150, 135, and 120 rear suspension options by picking up one of their conversion kits that contains all the necessary parts in one easy package. This gives riders a wider ranger of capabilities in one bike.
120 conversion kit- $1431
34 FOX Factory 130 fork
120 Fox Factory Float DPX2 rear shock with extender
135 conversion kit- $1608
36 FOX Factory 150 fork
135 Fox Factory Float DPX2 rear shock with extender
150 Conversion Kit- $1948
38 FOX Factory 170 Fork
150 Fox Factory Evol float X2 rear shock with extender
Arktos Geometry Chart

The Arktos features a flip-chip that allows for different geometry settings. The chip modifies the head angle and seat angle by 0.75 degree in the high position.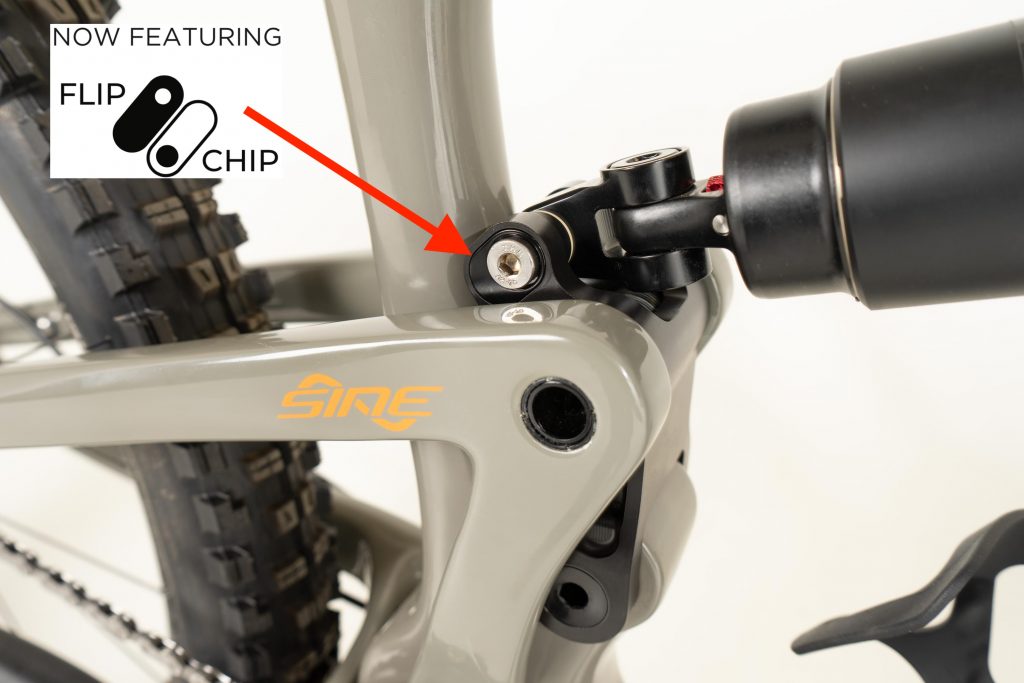 Alchemy's 2022 Arktos features an all-new flip chip modification that now offers the ability to transform the Arktos from a capable, playful down-country bike with a steeper, more maneuverable geometry to a wickedly fast enduro machine. In addition, the flip chip modification makes it incredibly easy to convert the Arktos from a 29" bike to a mixed-wheel arrangement, further expanding the Arktos' already impressive versatility.
Stay tuned for our full review on the Arktos and more information on their D.A.R.E program that they're offering at their Golden, Colorado facility. If you've got any questions reach out and we'll ask them!
There are some additional detailed Arktos 150 photos embedded for a closer look at the Alchemy Bikes Arktos.
Alchemy Golden Colorado Facility
18475 W Colfax Ave #140, Golden, CO 80401