Day 1 at the Life Time Sea Otter Classic is in the books and we've got some items to show you including products from Abbey Bike Tools, Archer, and Motorex.
Abbey Bike Tools
Abbey Bike Tools has a few new items on display at Sea Otter this year. They make quality bike tools in the USA and their motto says it all. Precision is our religion.
The first tool is a shallow 3/8 drive 13mm socket designed for FOX forks. The air bleeder uses a 13mm and their bleeder assembly also helps hold various mud guards on the fork so this tool is a welcome addition for mechanics.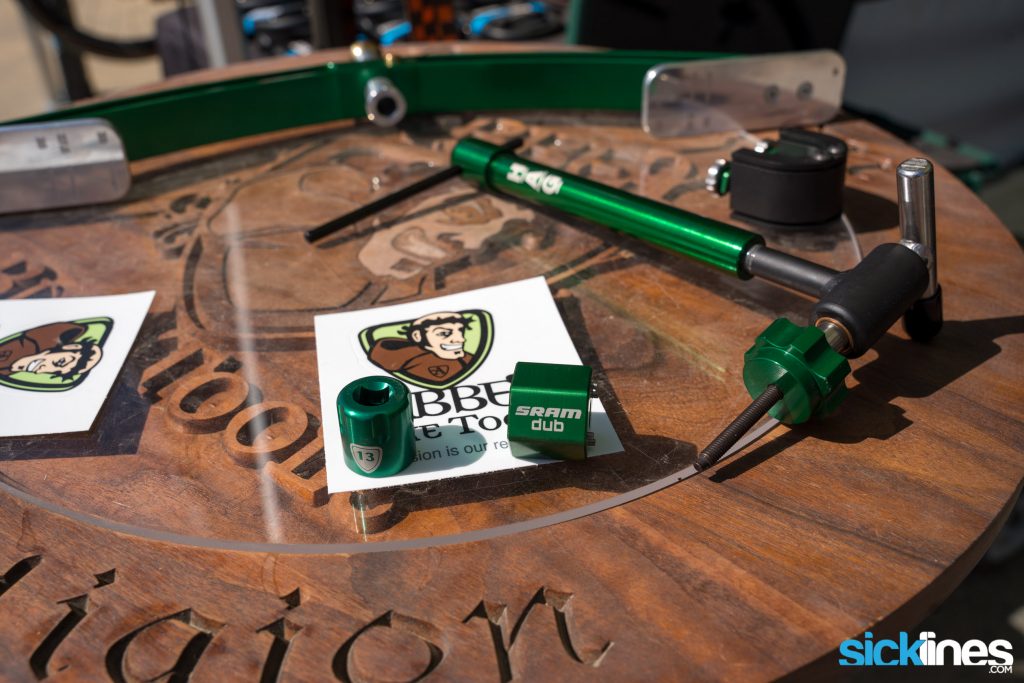 Abby can't keep their new SRAM dub self-extracting cap tool in stock. It engages all 4 holes on the dust cap of SRAM dub cranks.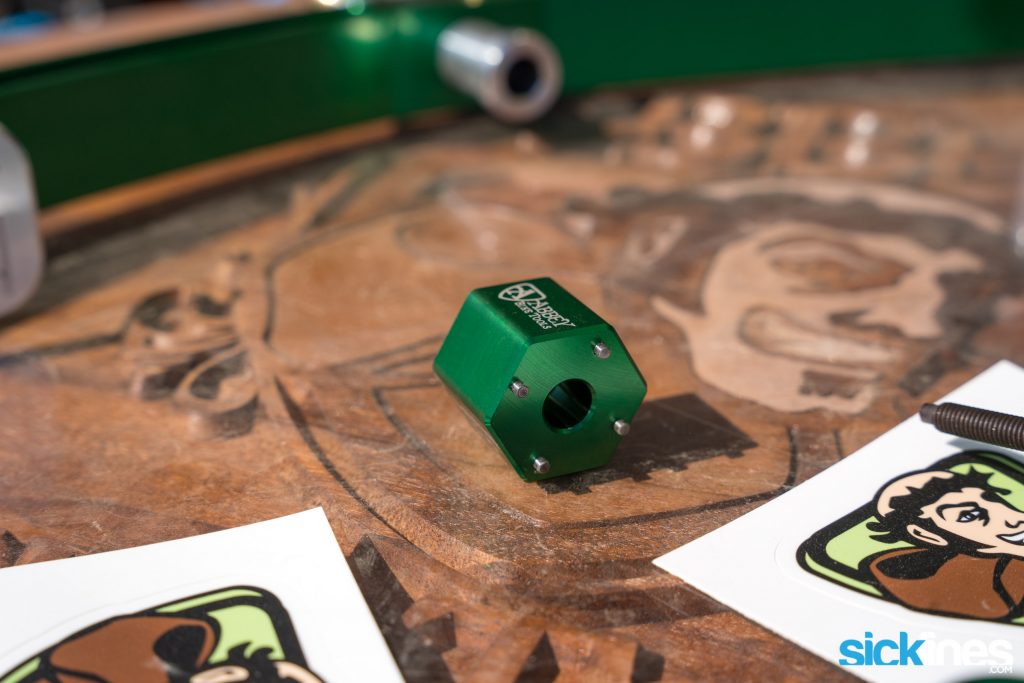 The last new item to highlight is their new $100 saw guide. Used for cutting steerer tubes and handlebars.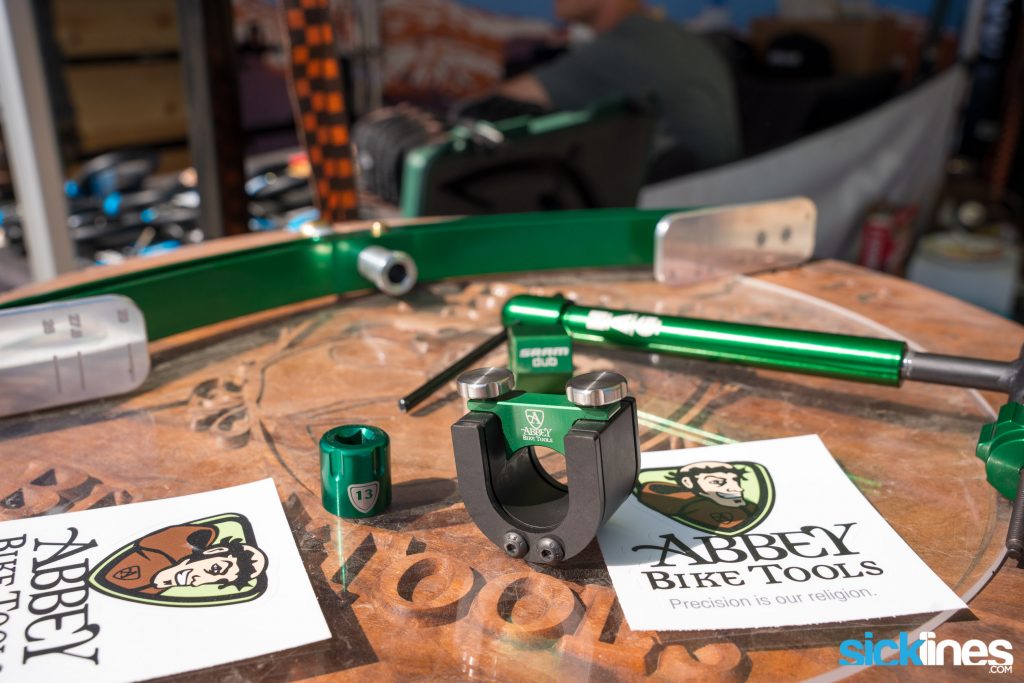 The unique thing about our Saw Guide is that the clamp is open, so you can slide it around the steer tube instead of having to slide it over the end. It doesn't sound like that big of a deal but it means you can get an accurate and square cut without taking the fork off the bike and more importantly without taking all the cables out of the bike.
There are two slots to help accommodate cutting different materials as the slightly wider slot is for carbon/composite hacksaw blades which are wider than metal cutting blades.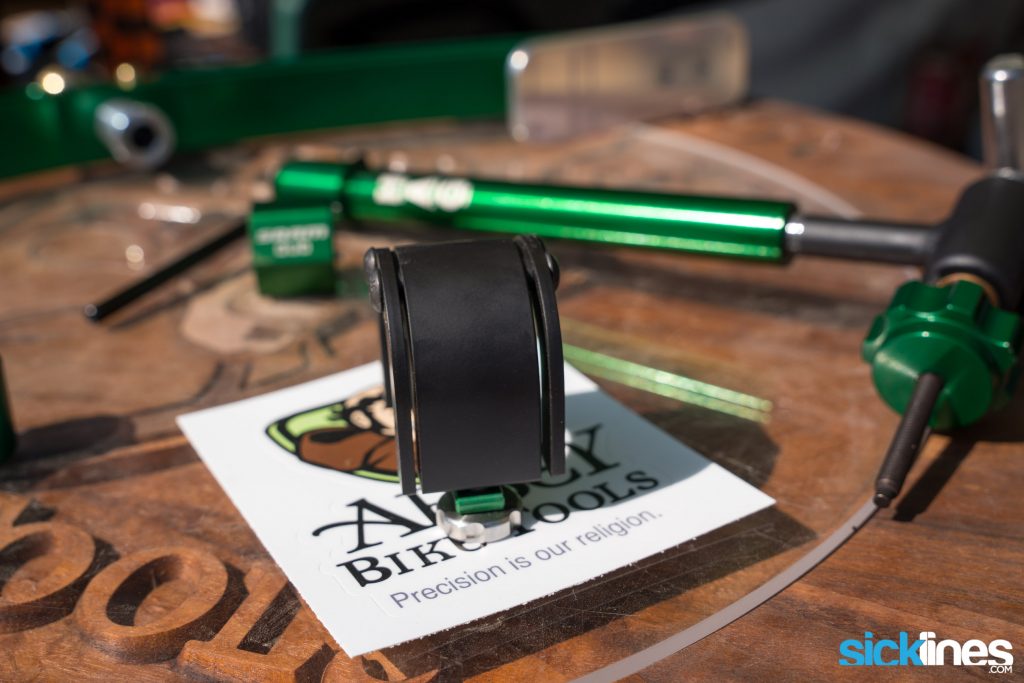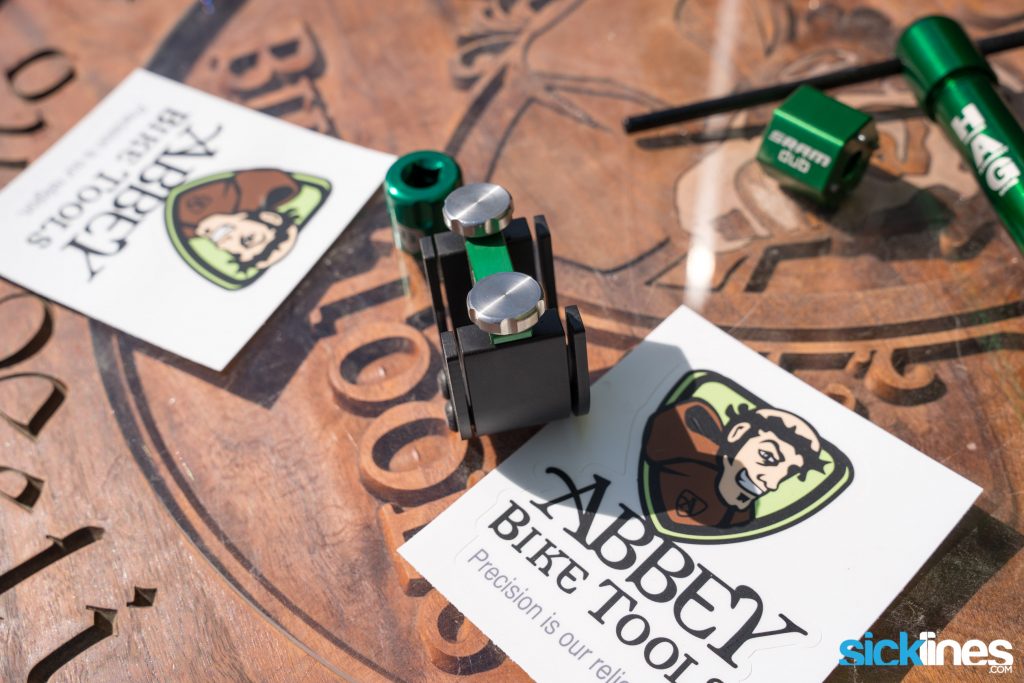 If you want to get your handlebar setup just right on both sides perfectly , Abbey has their Lever Setter attachment that lets you ensure both sides are mirrored perfectly by using the steerer tube as a reference point with their Hanger Alignment Gauge.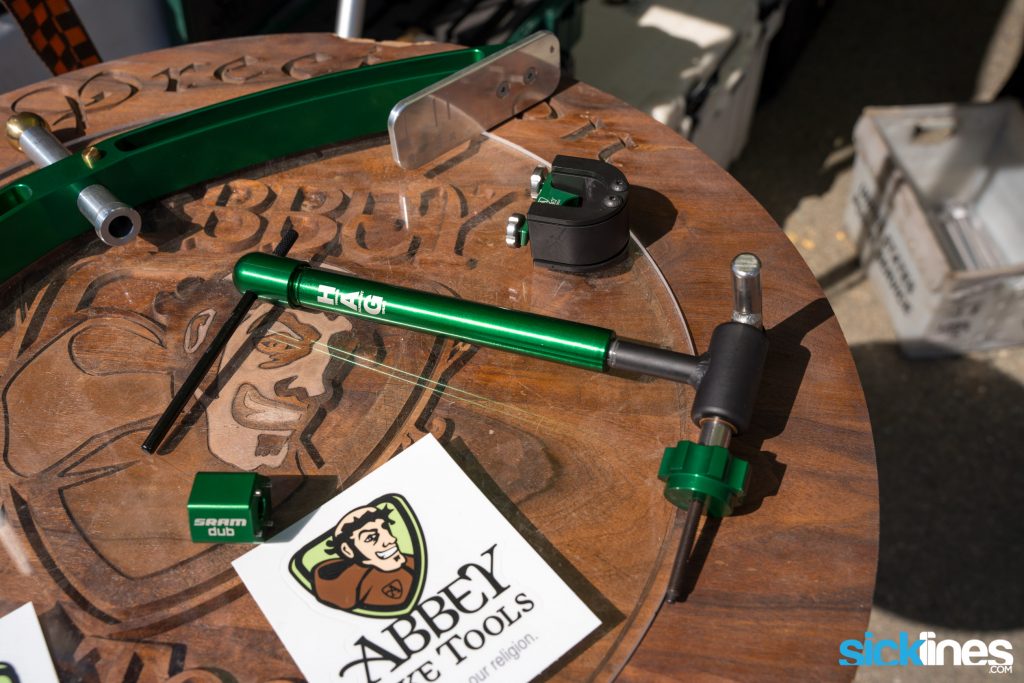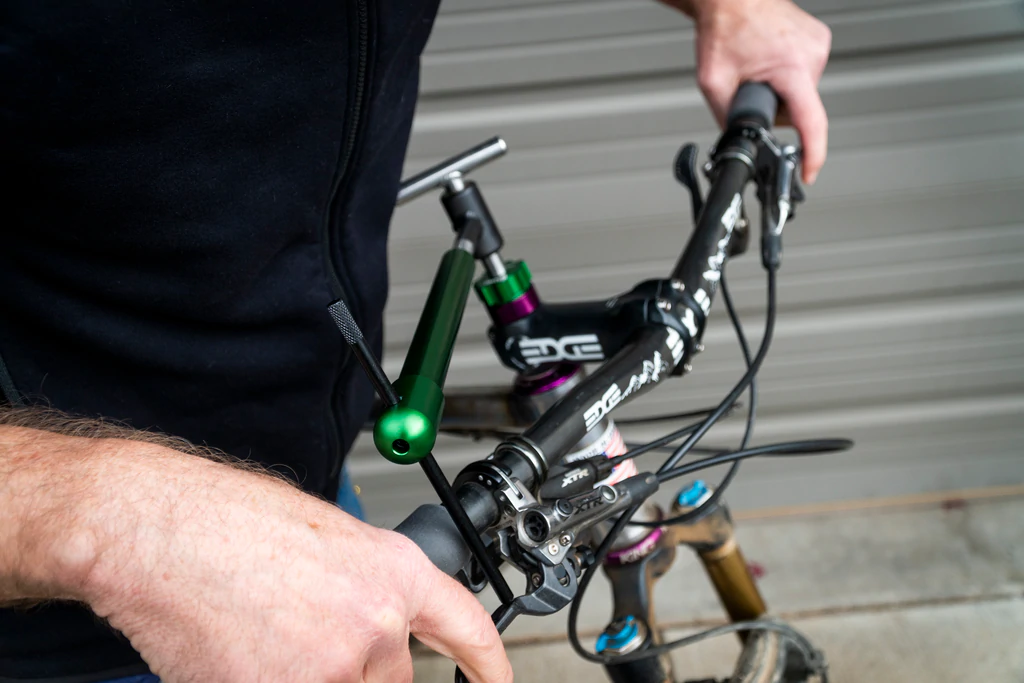 Motorex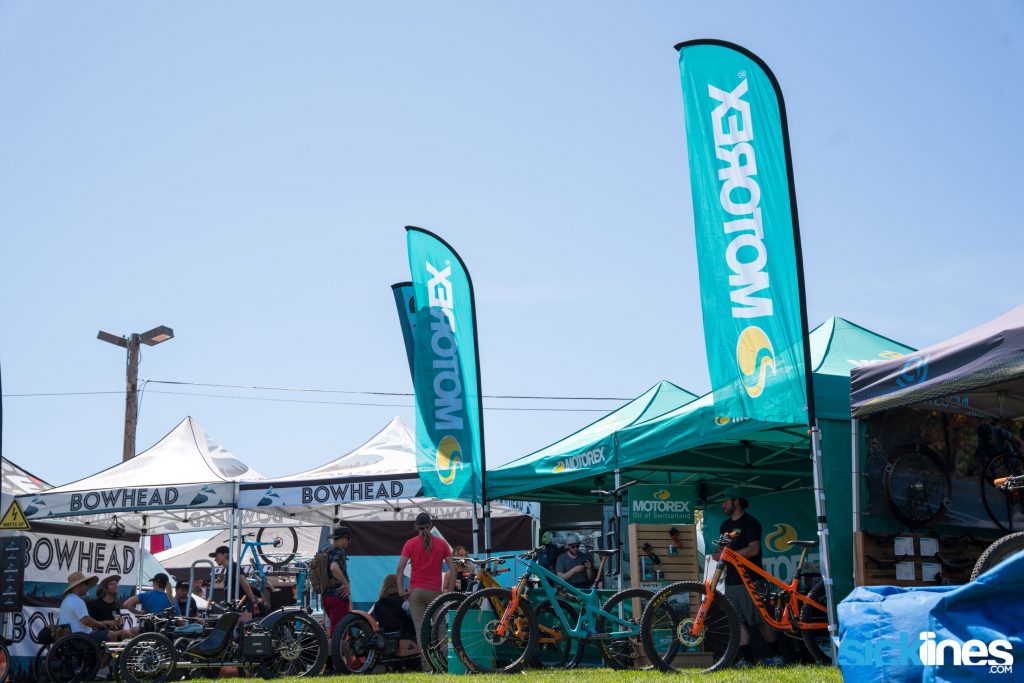 Motorex is a well known brand these days and they've adopted a number of lubes, oils, cleaners, and products for the bike industry. Well known in their success in the powersport world, Motorex is a company that makes quality innovate products.
Video: Motorex Fork Oil
Learn more about what makes the new Motorex Fork Oil work so well from TJ below.
One key item they were highlighting was their racing fork and shock oils. Many of the big names are using their 3-dimensional oil in their suspension including FOX, PUSH, Cane Creek, MRP, DVO, and more. It is available in a few different weights including 2.5, 4W, 10W, and 15W currently.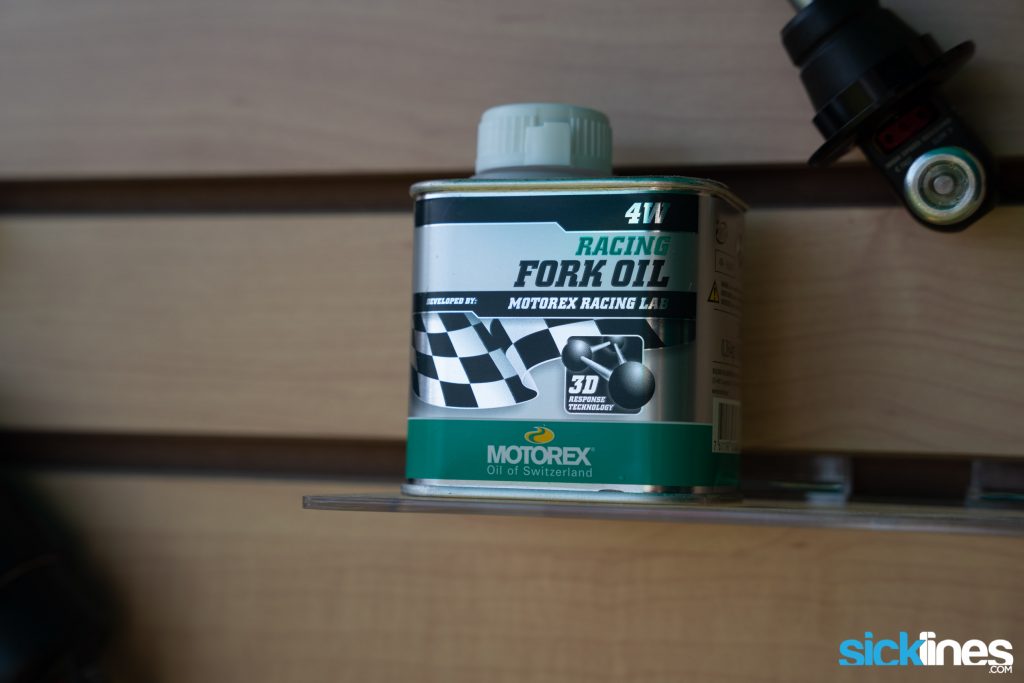 RACING FORK OIL with the new "3D RESPONSE TECHNOLOGY" which boasts a special molecular structure that facilitates innovative damping behaviour. This means that tractive and impact forces are no longer diverted along a zig-zag path like an accordion, but are instead directed through a multi-level grid structure. The three-dimensional structure of the new molecular composition forms the basis of the 3D RESPONSE TECHNOLOGY
PUSh Industries also uses Motorex in their ELEVENSIX shock.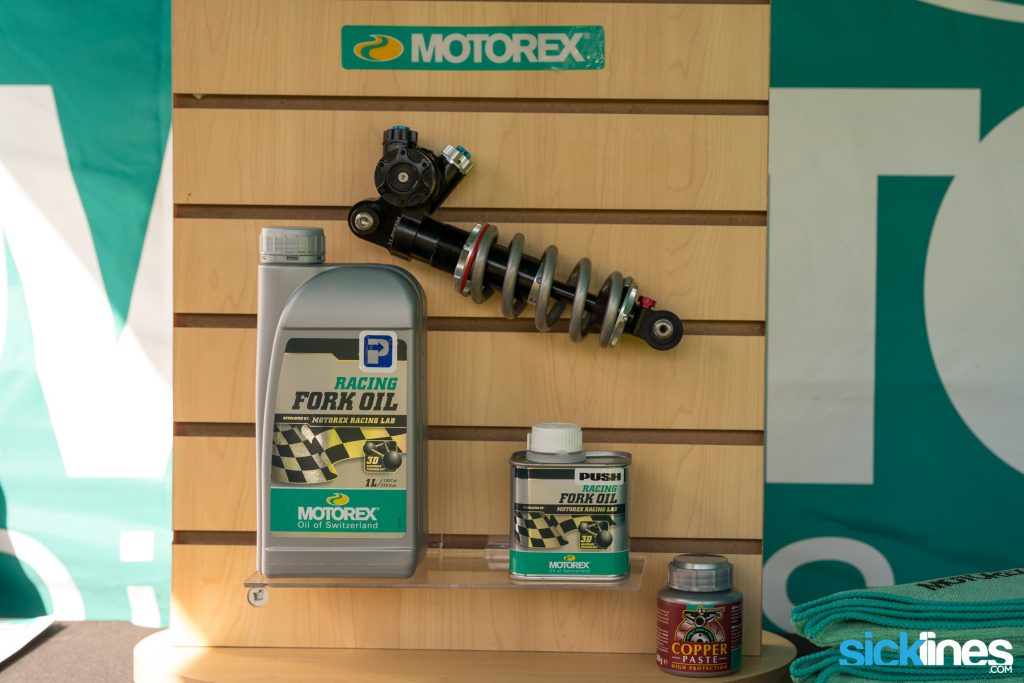 They also had YT's freshly launched Jeffsy Uncaged 8 on display in a Peanut color that uses its fork oil inside the Cane Creek suspension. See more on the new Jeffsy Uncaged 8 here.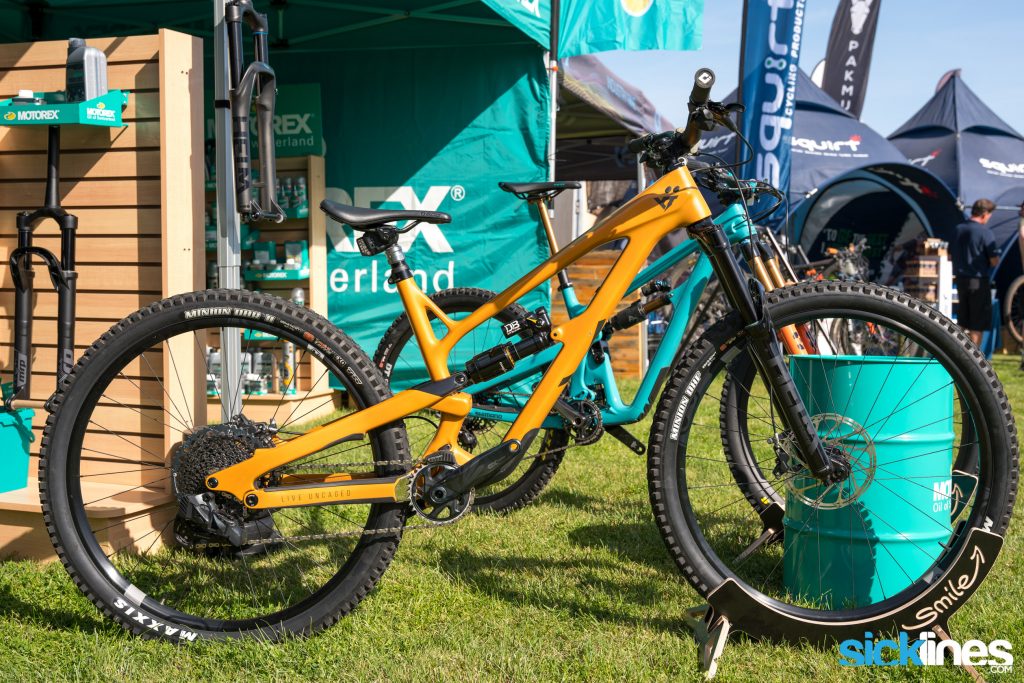 Motorex also makes a wide range of greases. Yoshimura pedals uses the 2000 in their pedal assembly.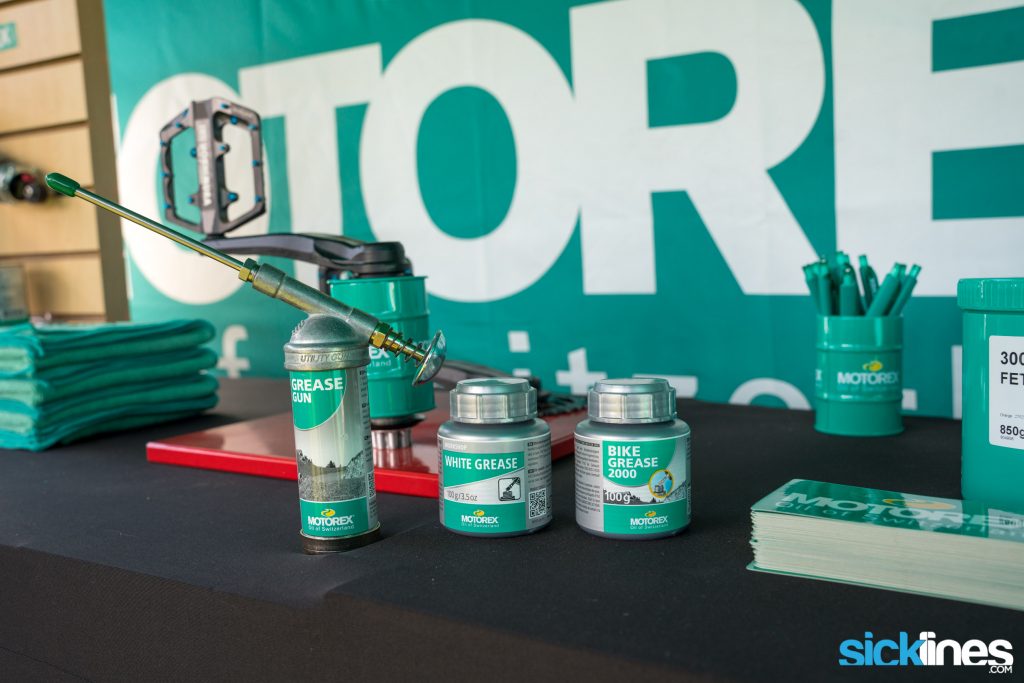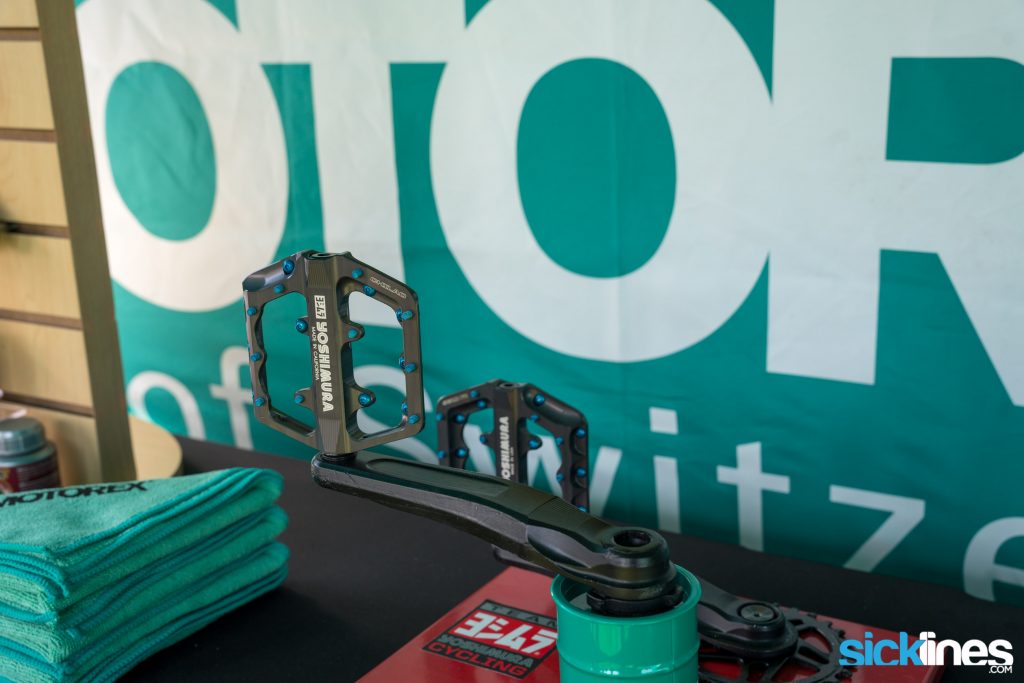 Motorex also makes cutting fluids like the SWISSCOOL 8000 that are quite popular in the industry. A necessary fluid to ensure that the expensive machines used in making parts don't wear or damage prematurely to ensure quality and consistency.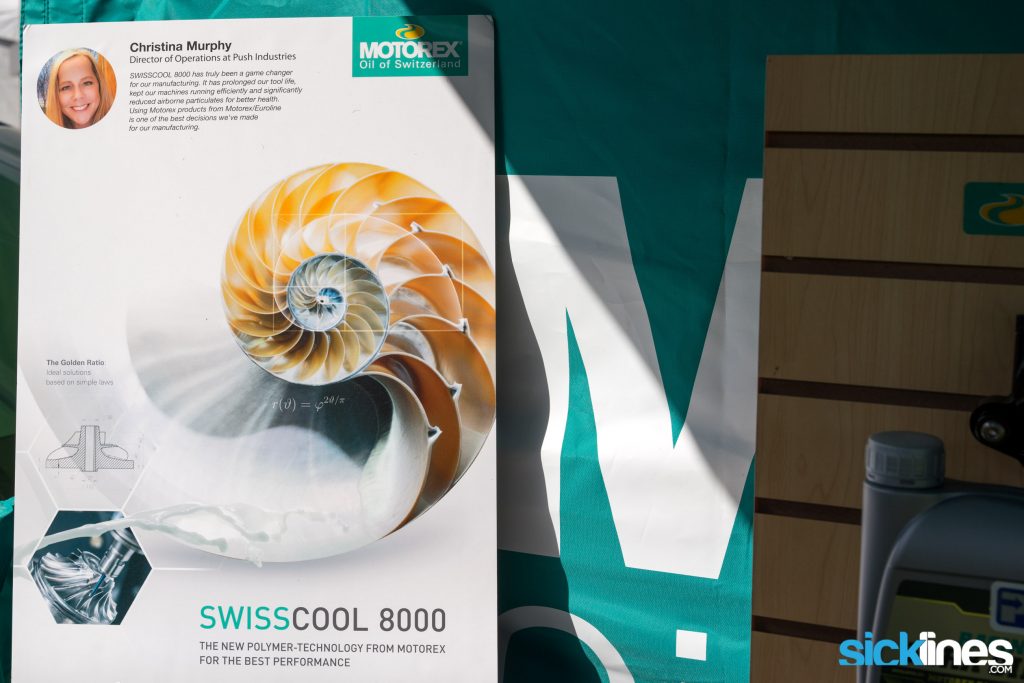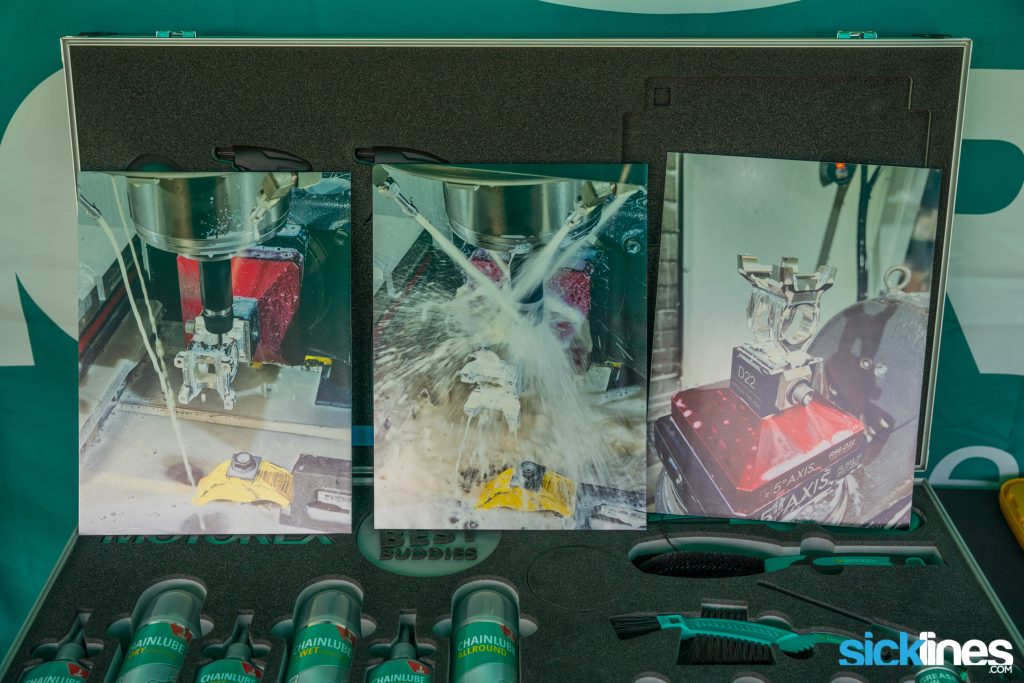 Archer Components
If you've got a drivetrain that you want to convert to electronic shifting, Archer Components D1X system is worth a look.
The system can be adapted to any range of gears and configurations. You can even use different derailleurs as you see fit since the system is configurable in each gear to give you a lot of control on setup. The control box sits on the chainstay and a short cable connects to the derailleur. The shifter can be mounted anywhere you desire and their shifters make for a great solution for custom placements if needed.
Archer had a prototype paddle shifter they showed us last year and it's now available for purchase in a few colors.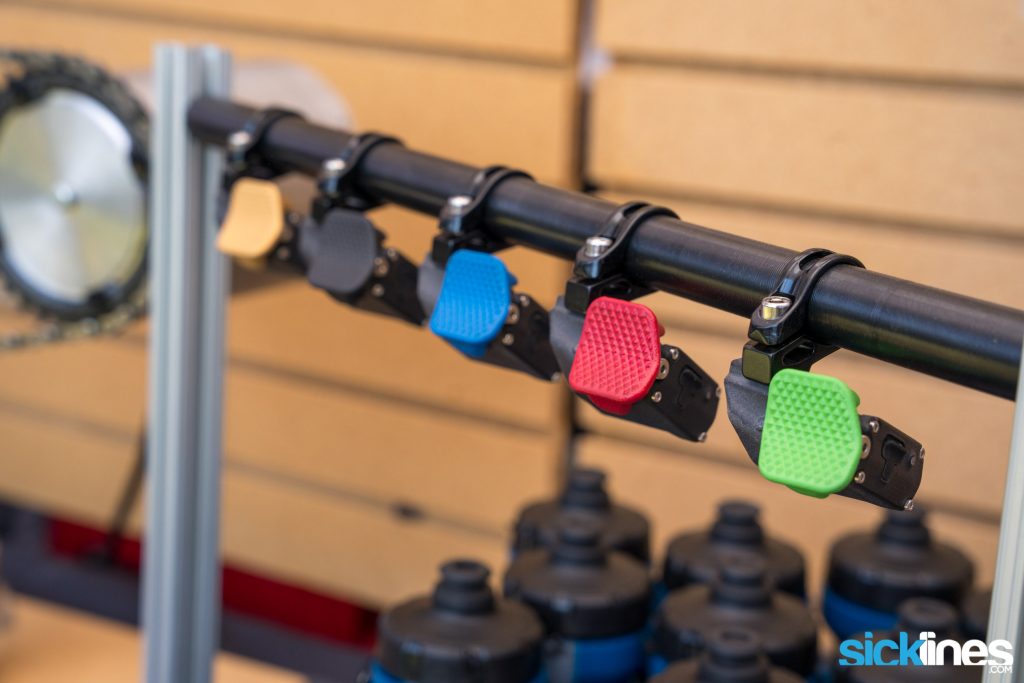 Archer's TRP shifter for road bikes is also available.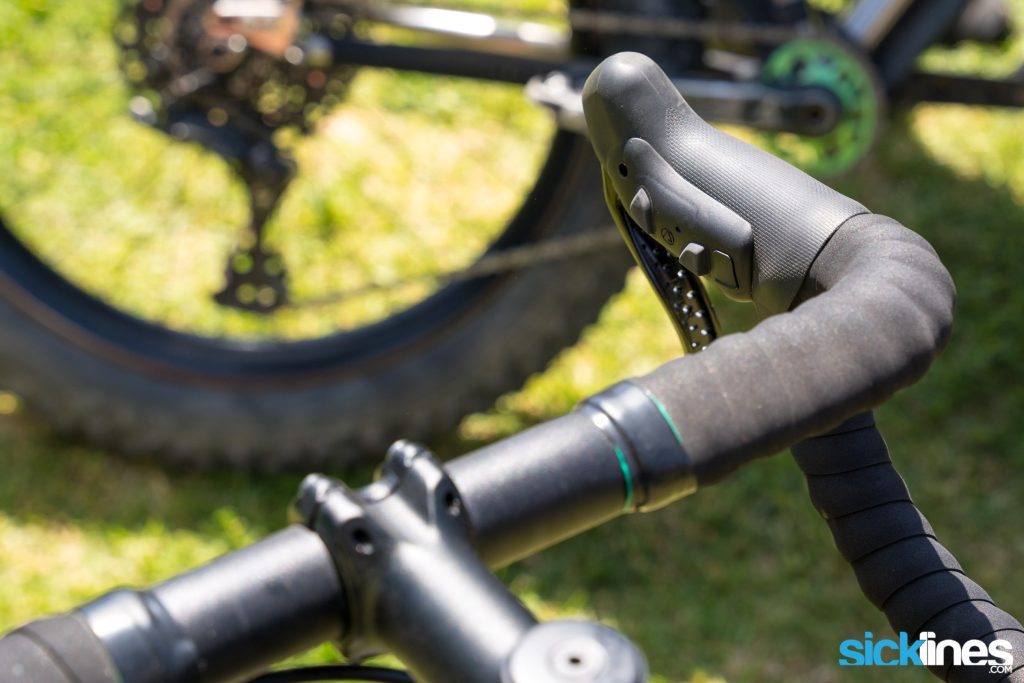 Additional wireless shifter solutions are available for augmented configurations.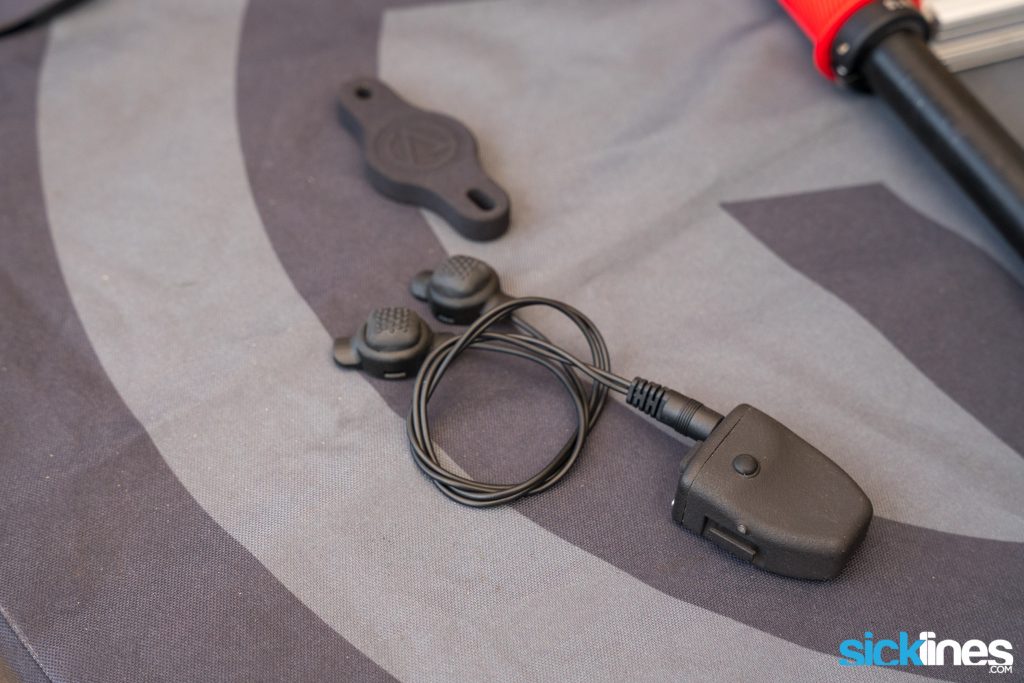 Note: As an Amazon Associate we earn from qualifying purchases. Some of the links embedded in this article will guide you to Amazon on items for which we may receive a commission on your purchase.