Our Sea Otter content continues with more from Aenomaly, Yakima, and Canyon Bicycles. Check out the details below and be sure to check out the gallery at the bottom of the page for some additional detailed pictures.
Aenomaly
We've all been there before in some steep terrain only to have the seat angle mess up a descent while being in the wrong position. Sometimes riders end up running their seat in a poor ergonomic position to avoid this which can make the rider more compromised in other areas of comfort and safety. Experiences like this can be scary and the Aenomaly SwitchGrade is an intelligent add-on that works with almost every dropper post available on the market that delivers three indexed seat angle positions for your bike with the flick of a switch underneath the seat. Check out the video below to see it in action.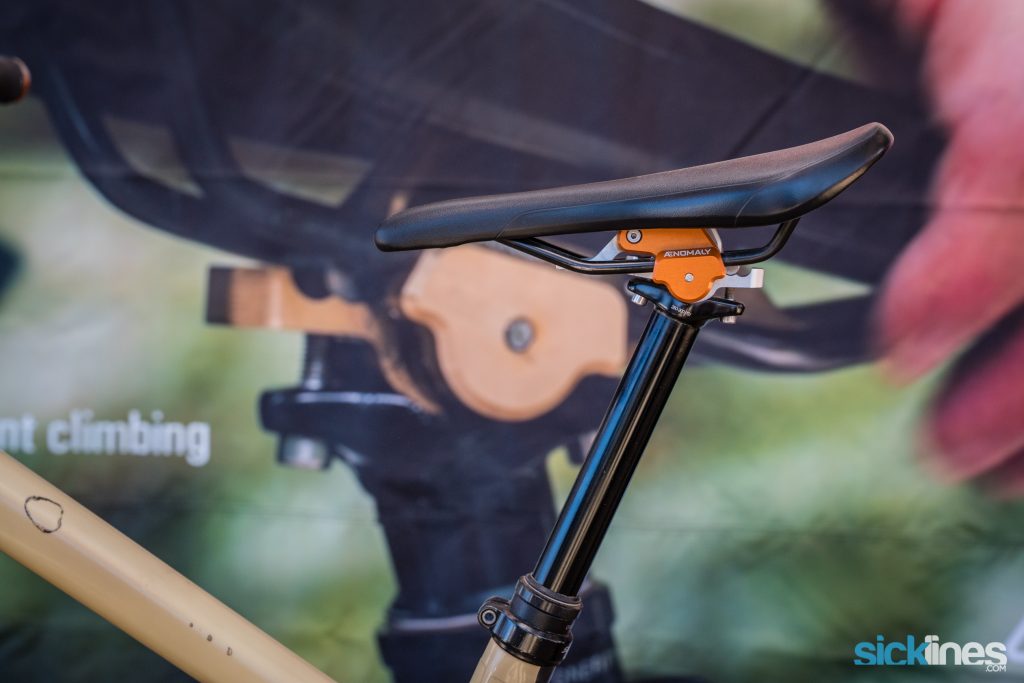 Their handy SwitchGrade allows you to get a good angle for going uphill, across trail, and down without compromising your seat position. The device itself comes in at a claimed weight of ~170g but in talking to Noel this difference is really closer to 100g as the Aenomaly SwitchGrade replaces some parts on the existing seatpost.
This device could be a game-changer for many bikes and riders of all types. Sometimes the seat angle can be a detriment for taller or shorter riders as well. This has the potential to help many riders out in climbing and descending confidently. Even road, time trials, and triathletes could see benefits from the capabilities of this device.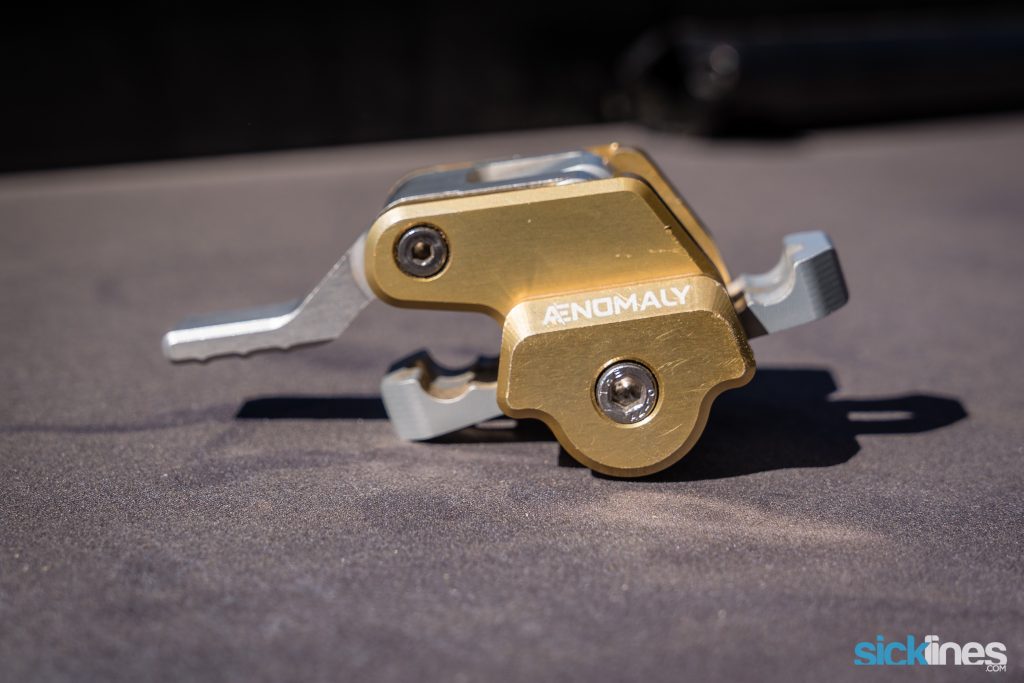 MSRP starts at $245 USD / 284 CAD and the SwitchGrade is compatible with these seatposts and more
– OneUp Components (V2 and V1)
– Fox Transfer (2021 and 2019 model)
– Rockshox Reverb Stealth
– PNW Loam
– X Fusion Manic
– SDG Tellis
– Bontrager Drop Line
+more
Check here for compatability and explore the Aenomaly offerings.
Yakima
At Sea Otter, Yakima was showcasing two new bike racks available Nov 15th called the StageTwo and the HangTight as well as an updated Gatekeeper tailgate pad.
The Gatekeeper
The updated Gatekeeper, available February 15, 2022, is Yakima's tailgate pad that sits on the back of your truck's tailgate so that bikes can hang off easily. Available in two sizes to fit full-size or mid-size / compact trucks. This updated version has a few tweaks to improve fitment as well as some updates to the way the bikes secure with d-ring's. It comes in Cascade Blue (pictured below)) or Black.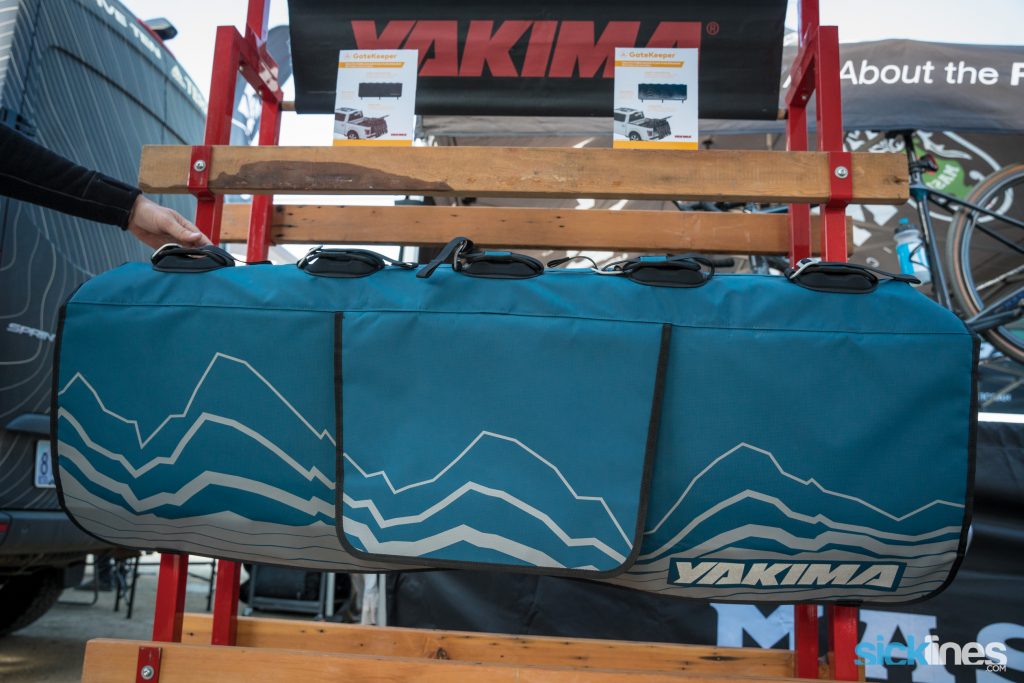 Updated with d-ring straps, backup camera flap, and lock loop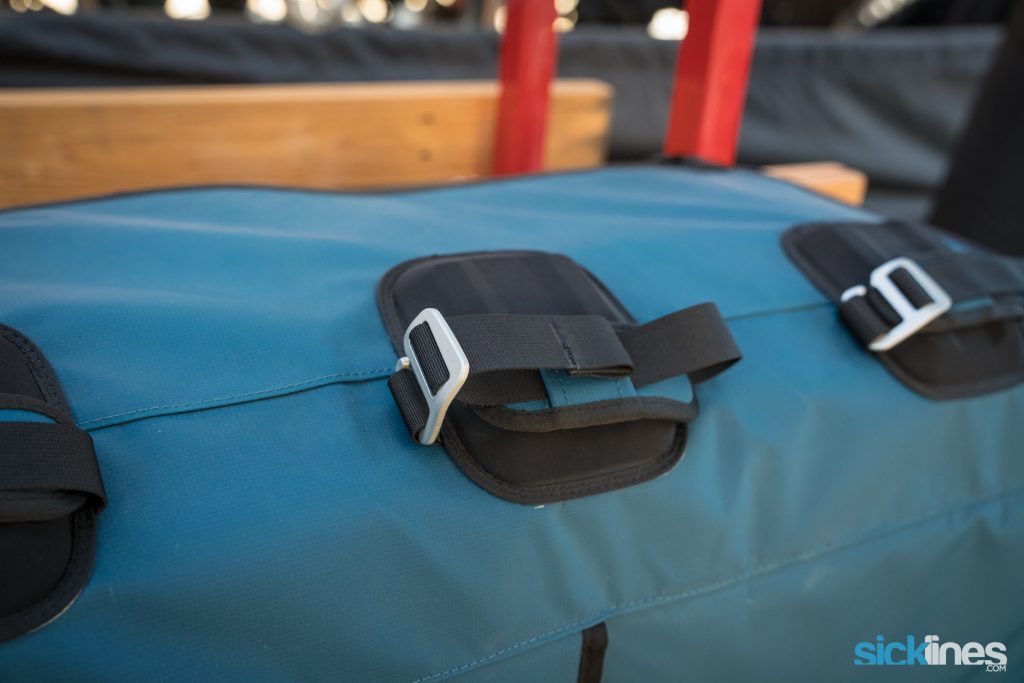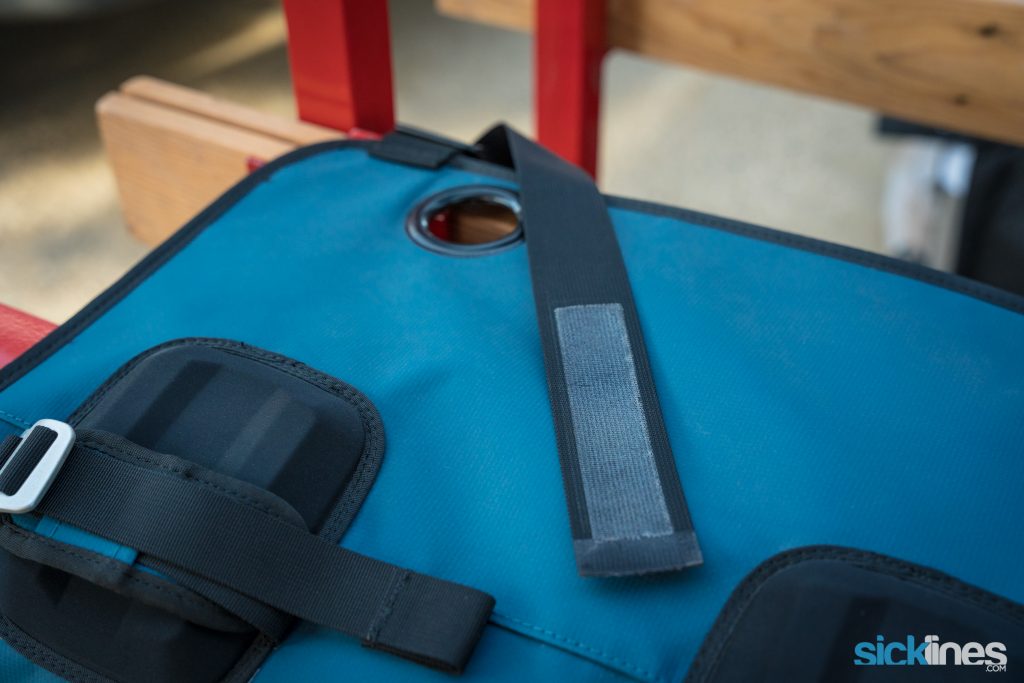 Yakima HangTight (Two and Four Bike Models)
The Yakima HangOver was Yakima's first foray into vertical bike racks and that configuration worked great for most mountain bikes but not all bikes due to the way the top attached to the fork. Road bikes / gravel bikes weren't compatible with the HangOver.
The HangTight, available Nov 15th, is their new vertical hitch bike rack built for all bikes including flat-bar bikes that couldn't be accommodated on the HangOver.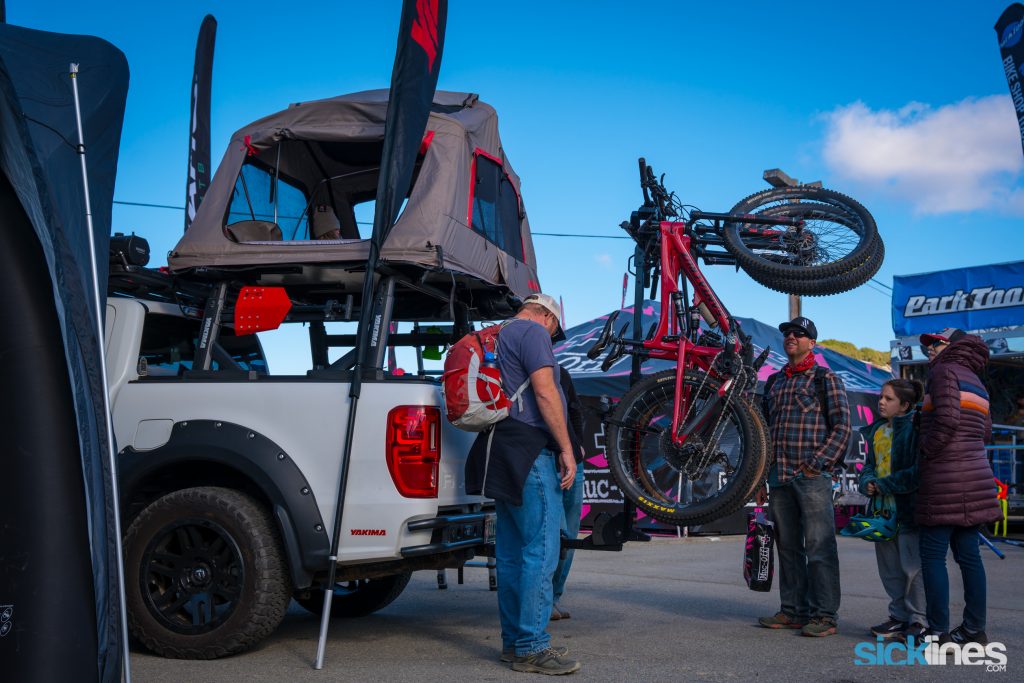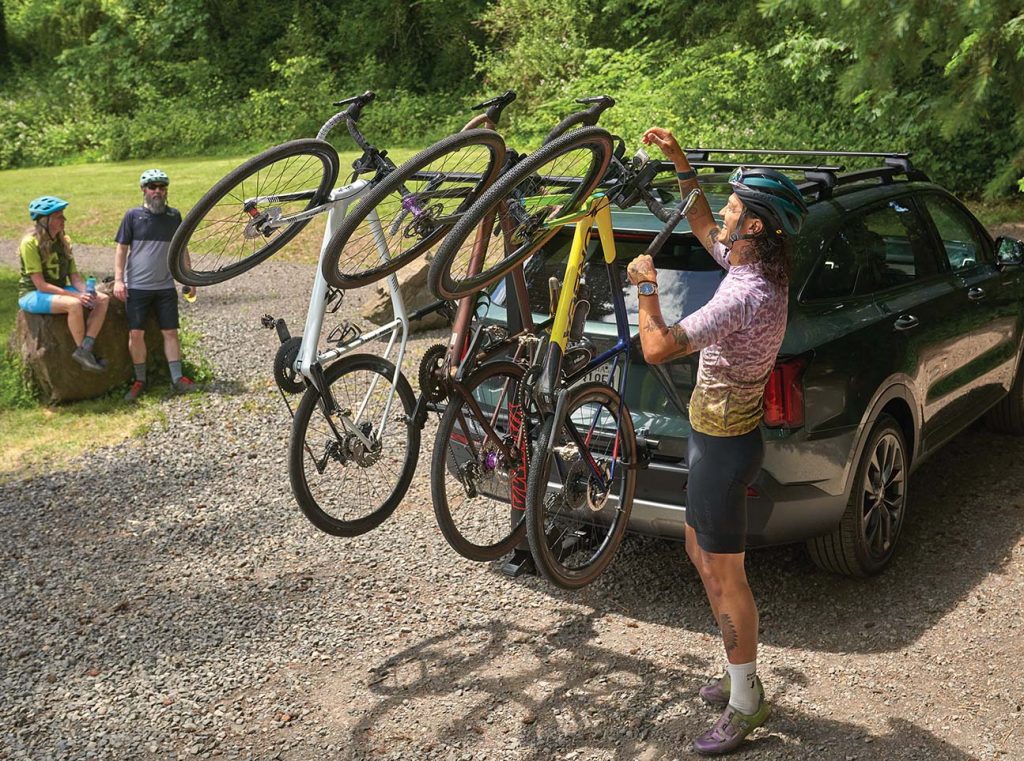 Coming in two models, The HangTight 6 ($999) carries up to 6 flat bar bikes or 4 drop bar bikes while the HangTight 4 ($799) carries up to 4 flat bar bikes or 3 drop bar bikes. If versatility is the name of your game, the HangTight is sure to be an ambidextrous addition for all your bike carrying needs.
The HangTight bike orientation is reversed compared to the HangOver and they latch to the top rail via the handlebars which allow this rack to work with more bikes.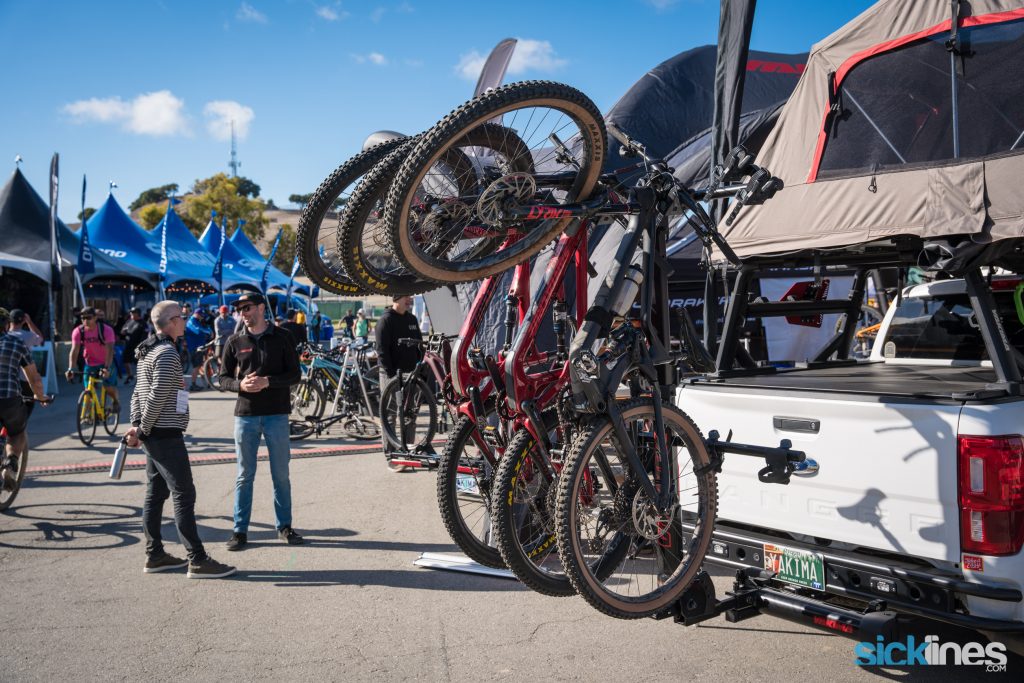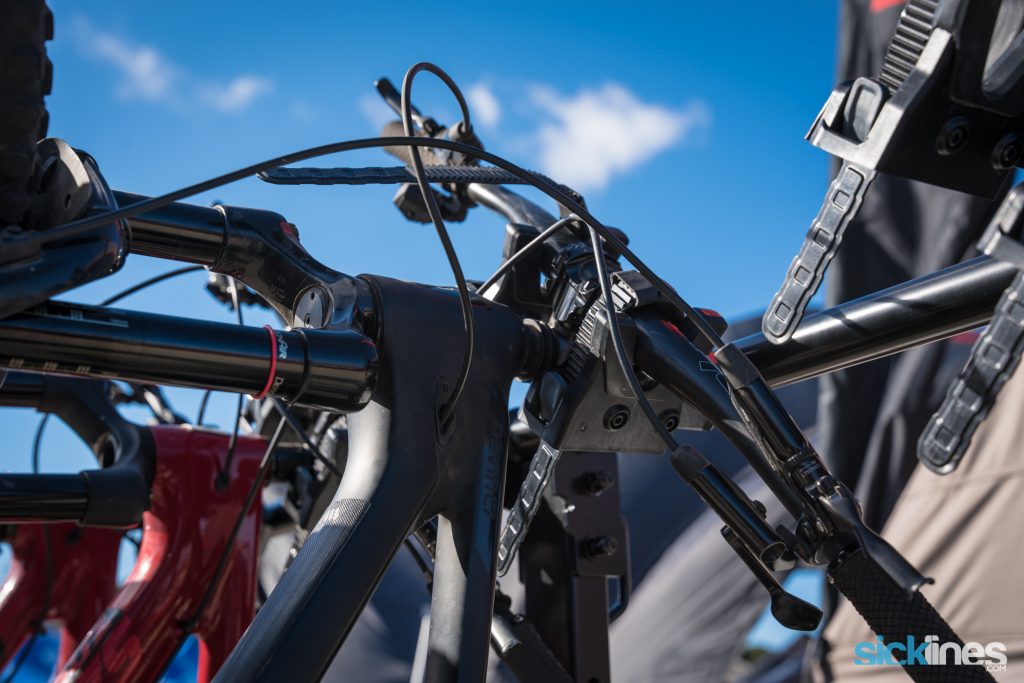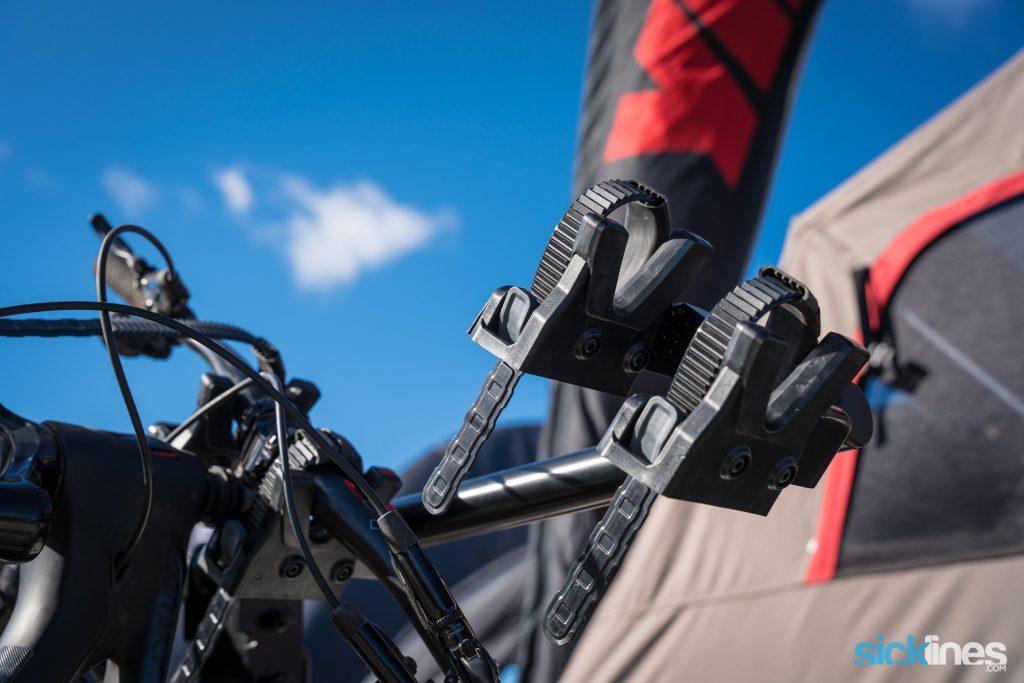 The HangTight is designed to carry a broad range of bikes for whatever riding style interests you the most on any given day. Equipped to carry whichever bike you choose from your arsenal, making it perfect for anything from enduro shuttlers to family road trips.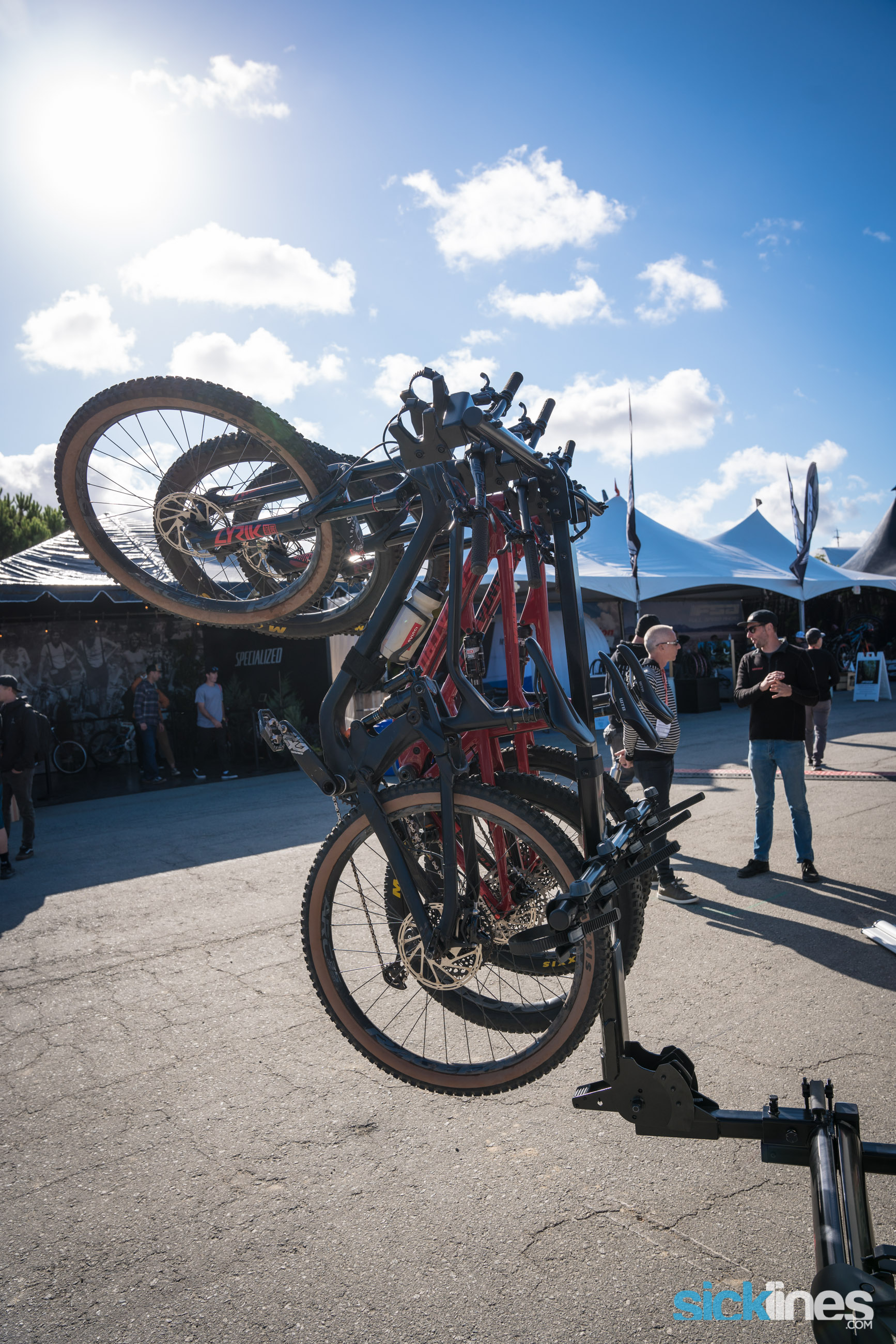 Yakima StageTwo
The new StageTwo, also available on November 15th, is Yakima's most updated horizontal bike rack to date that brings new features, increased compatibility, and ingenuity to their hitch racks.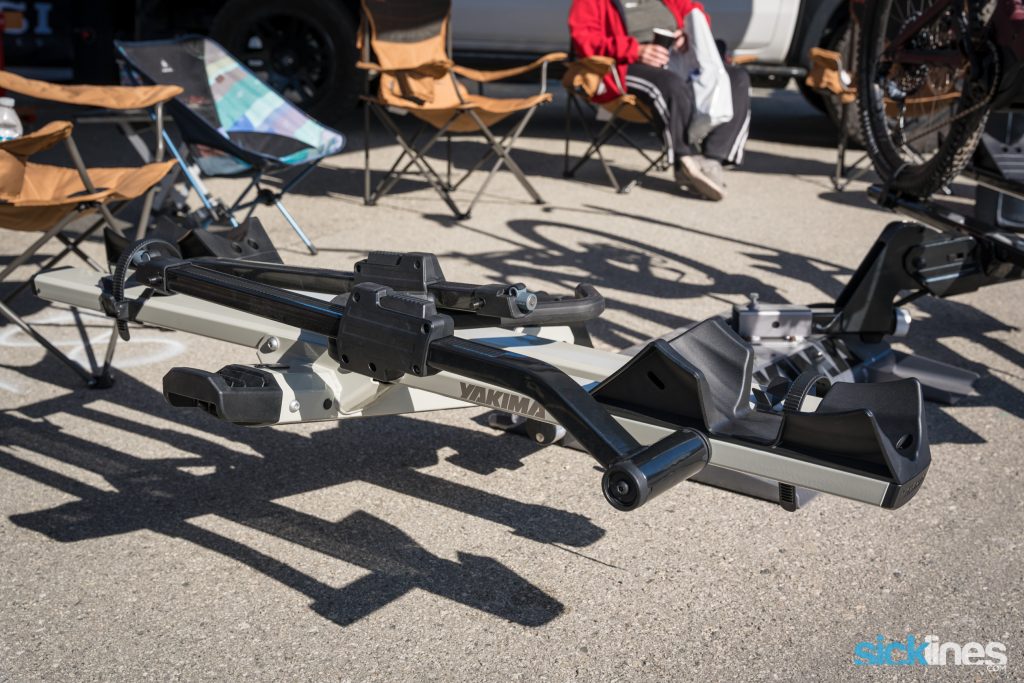 The StageTwo ($749), a real showstopper, is a hitch mounted bike rack that brings style and aesthetics to the forefront. With a tiered stadium seating architectural design, this rack was created to decrease bike-to-bike interference while also maximizing ground clearance to get you wherever you need to go.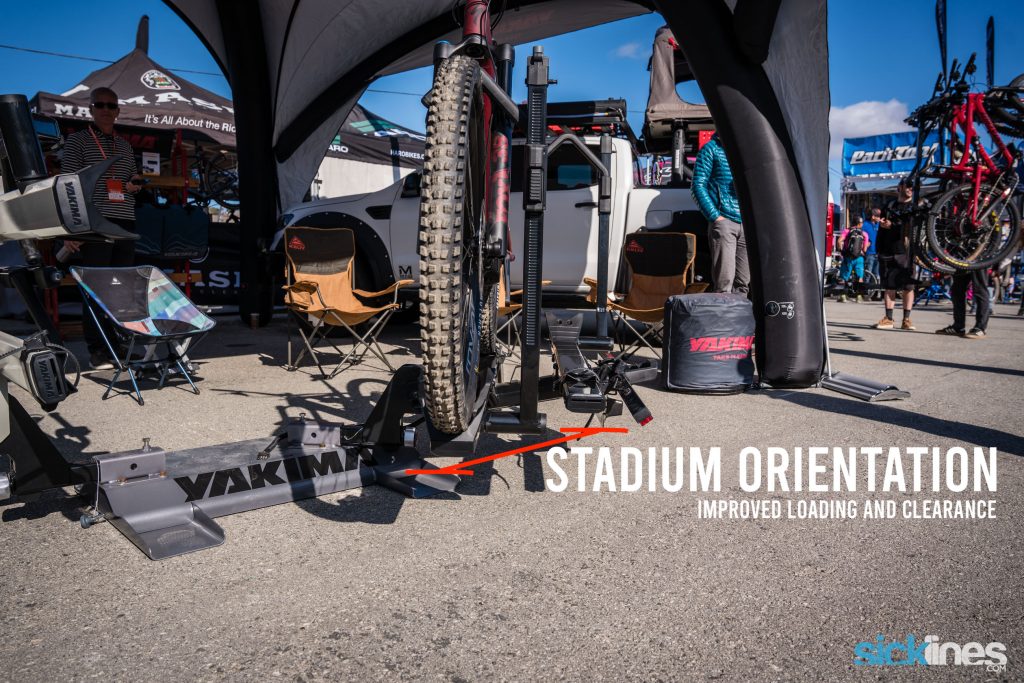 The optional RampUp can help load and unload bikes. This would be quite handy for heavier e-bikes to help avoid lifting them.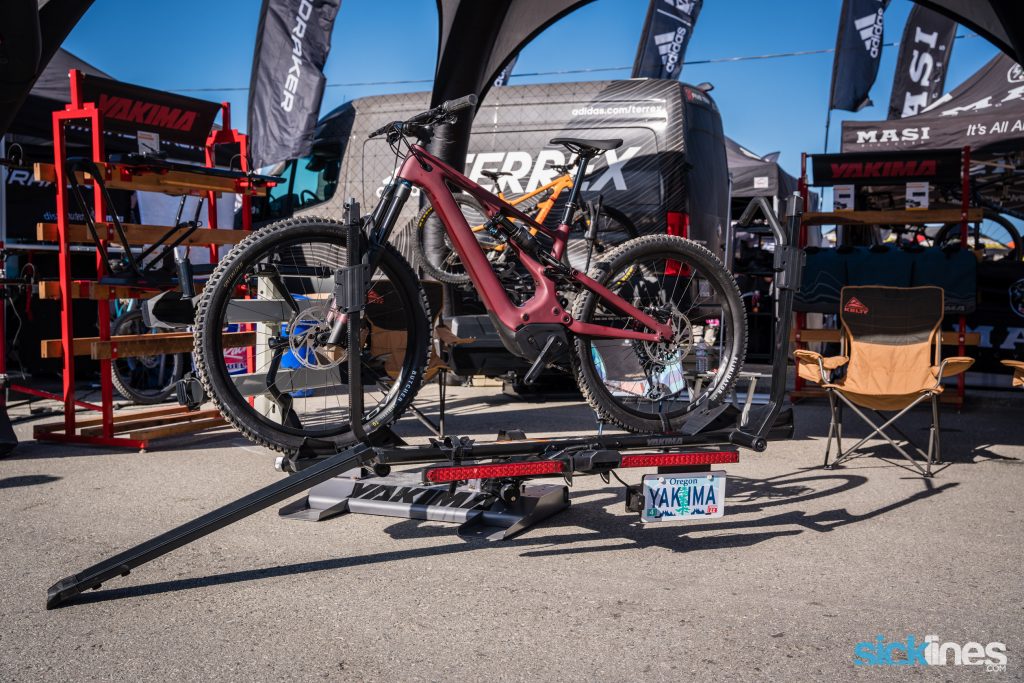 The StageTwo can accommodate a variety of different types of bikes including mountain, road, kids, E-bikes, and fat tire bikes with the StageTwo FatBike Kit.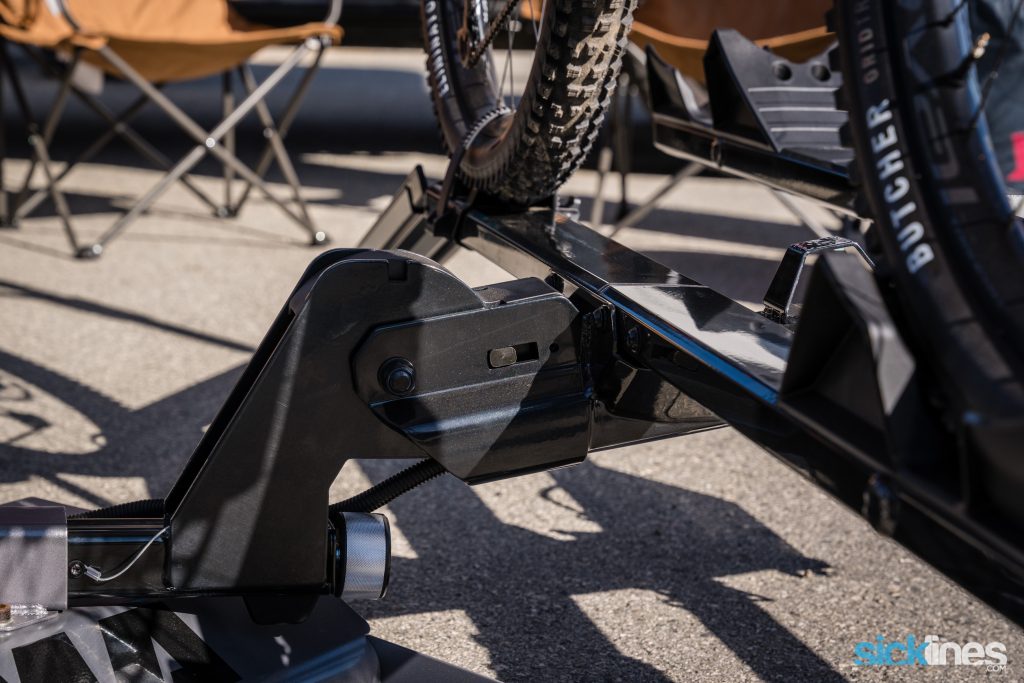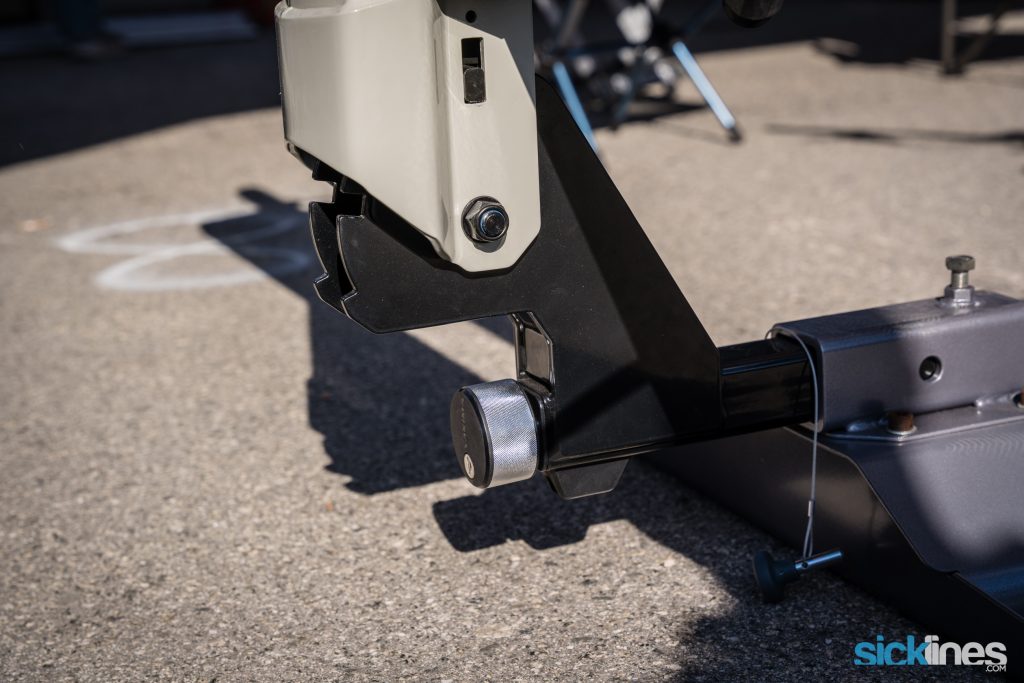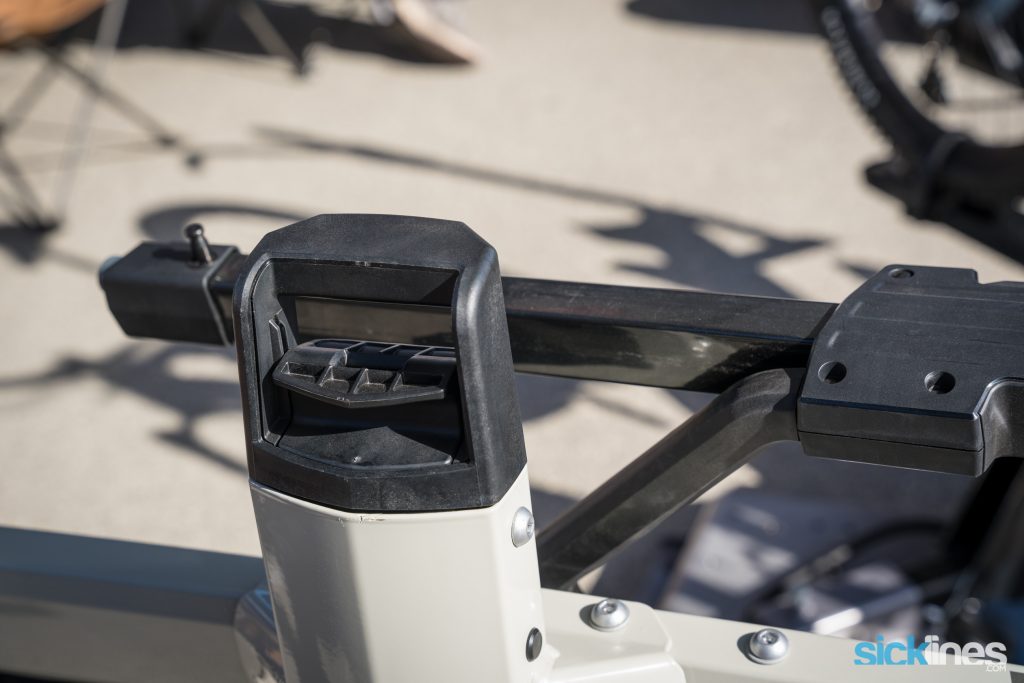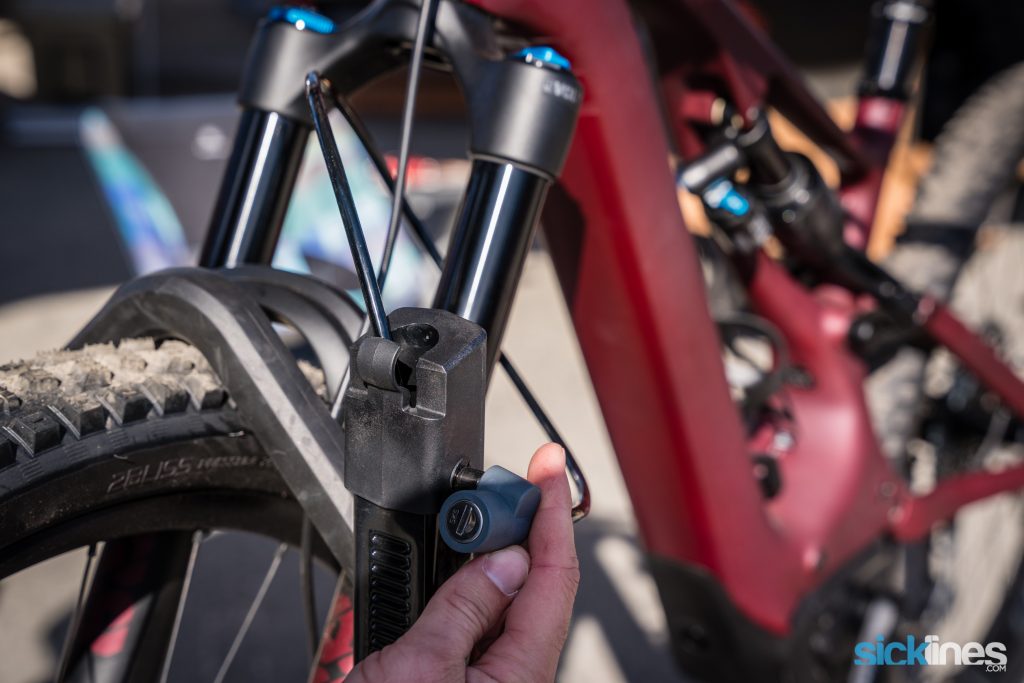 Also new are the SafetyMate and the RampUp accessories. SaftyMate is Yakima's new lighting and plate kit that delivers full brake and turn signal functionality to the backside of the rack whether in the stored or in-use position, making sure that other drivers have cleaner and safer visibility of your vehicle.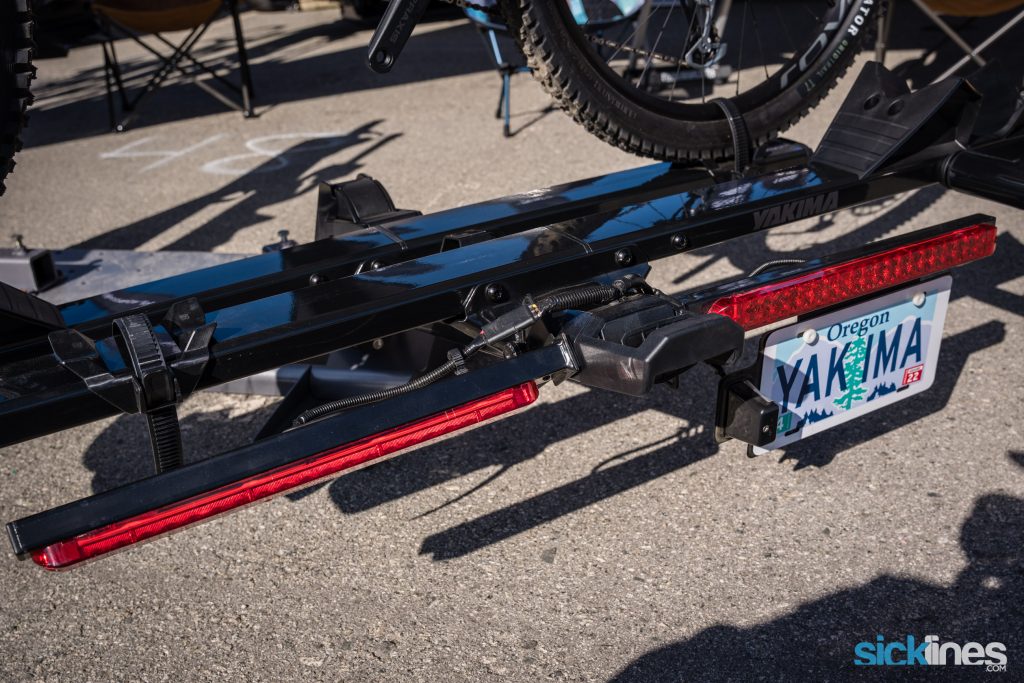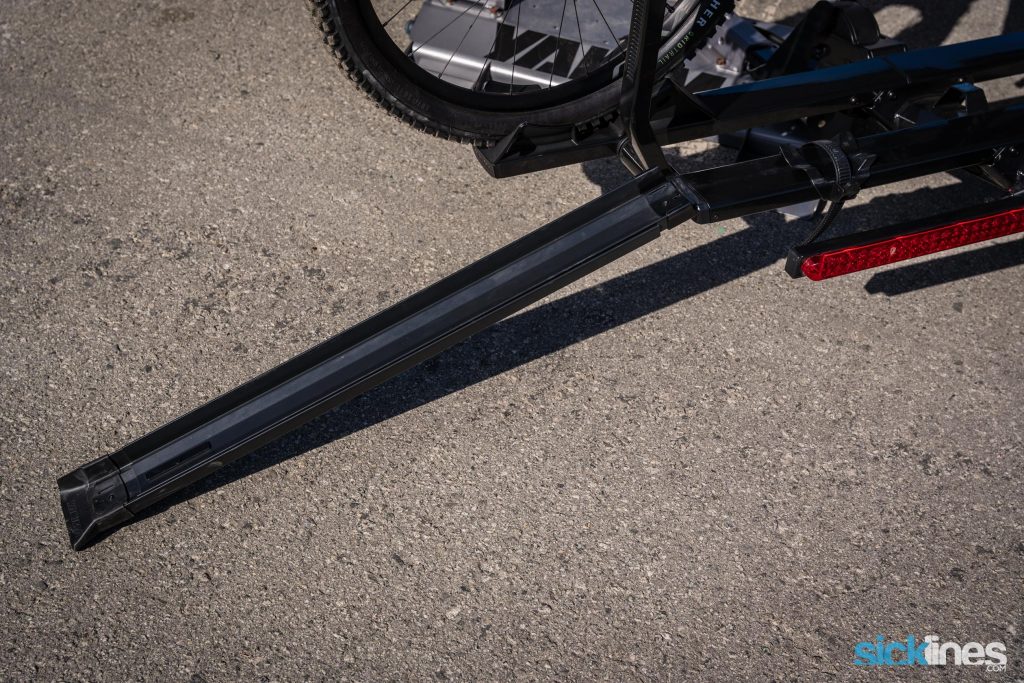 The RampUp accessory is a ramp that attaches to the end of the tray allowing assistance loading heavier bikes such as E-Bikes. Close the curtains on the competition as the StageTwo delivers form and function in this one of a kind bike carrying system.
Sage Titanium Bicycles
Sage Titanium Bicycles makes custom bikes and they had this beautiful looking titanium dirt jumper on display at Sea Otter. This bike design was inspired by Van Halen's guitar and there are lots of intricate details to see. Sage Titanium is based out of Beaverton, Oregon and they specialize in titanium road, gravel, and mountain bikes. You can even customize your own geometry, dropouts, and more.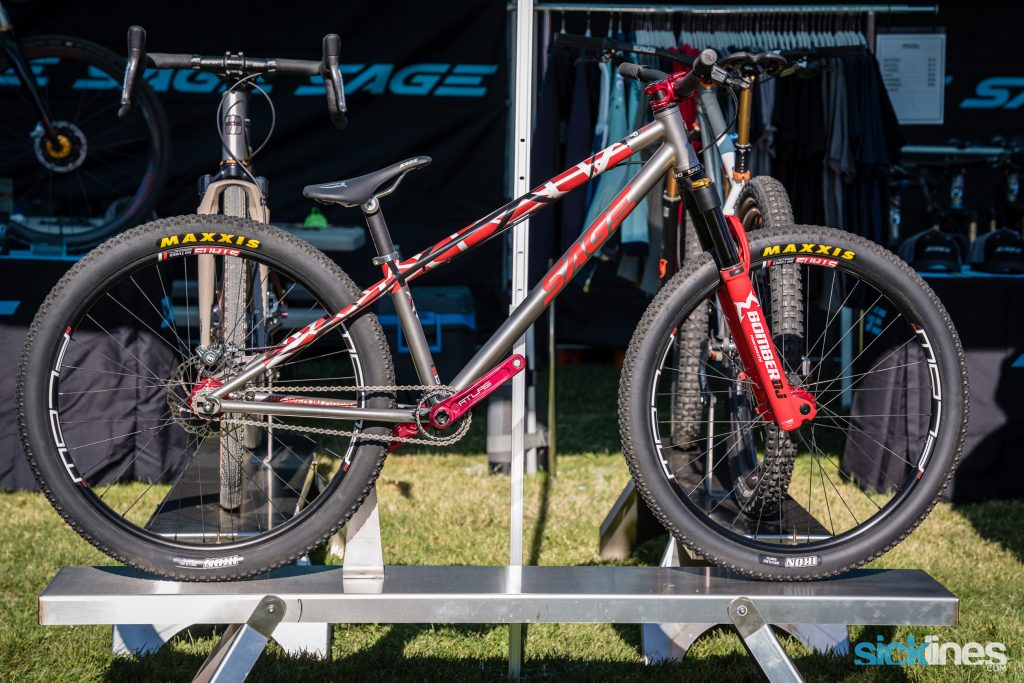 You dream it. Sage Titanium builds it, right here in the United States. Our custom frame program offers the smooth, strong and refined ride of titanium, tailored to your exact preferences and specifications. Give us a call, and founder and chief designer, David Rosen, will walk you through the process. He'll guide you through every step, from initial conception to the refined details and finishing touches. In 10 to 12 weeks, you'll be pedaling your one-of-a-kind titanium masterpiece down the road.
Canyon
Canyon's direct-to-consumer model has been working well for both Canyon and its customers. They continue to develop cutting-edge bikes and are gaining more fans every day improving their presence and brand.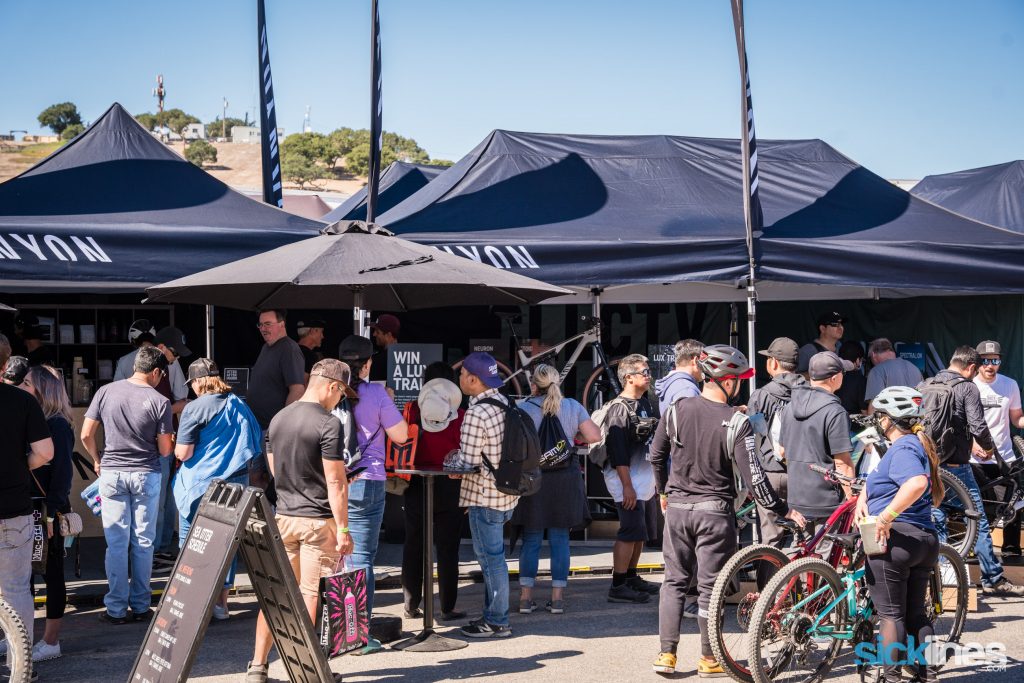 Canyon's booth was booming with activity as attendees checked out their bikes and sipped on their freshly brewed coffee.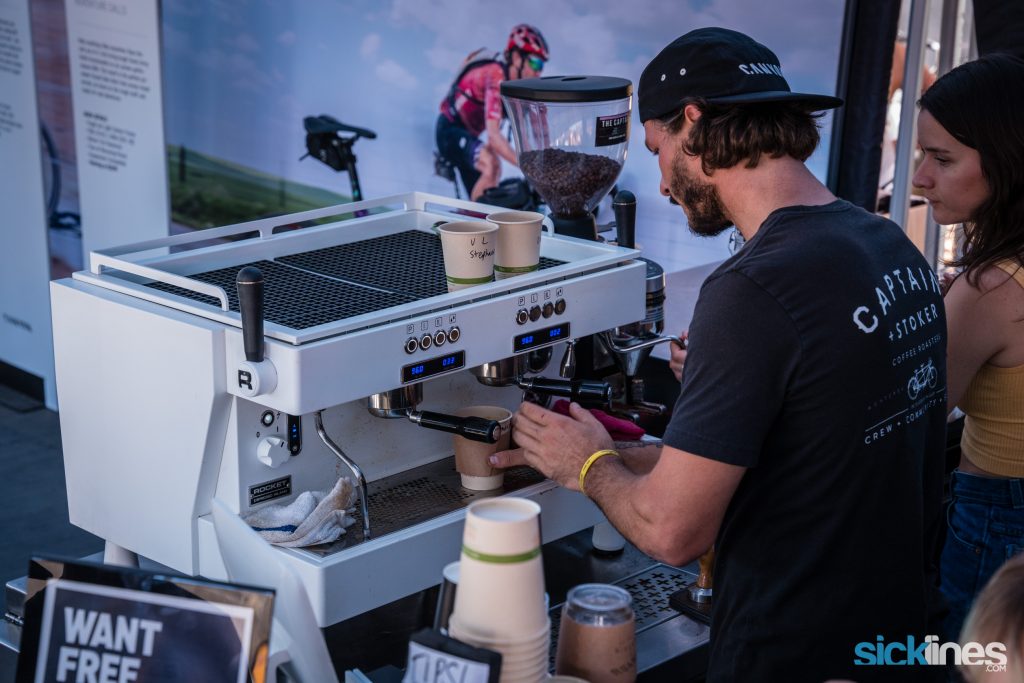 Canyon is able to sell bikes to consumers like this flat green Stoic 4 at a staggering $1,999.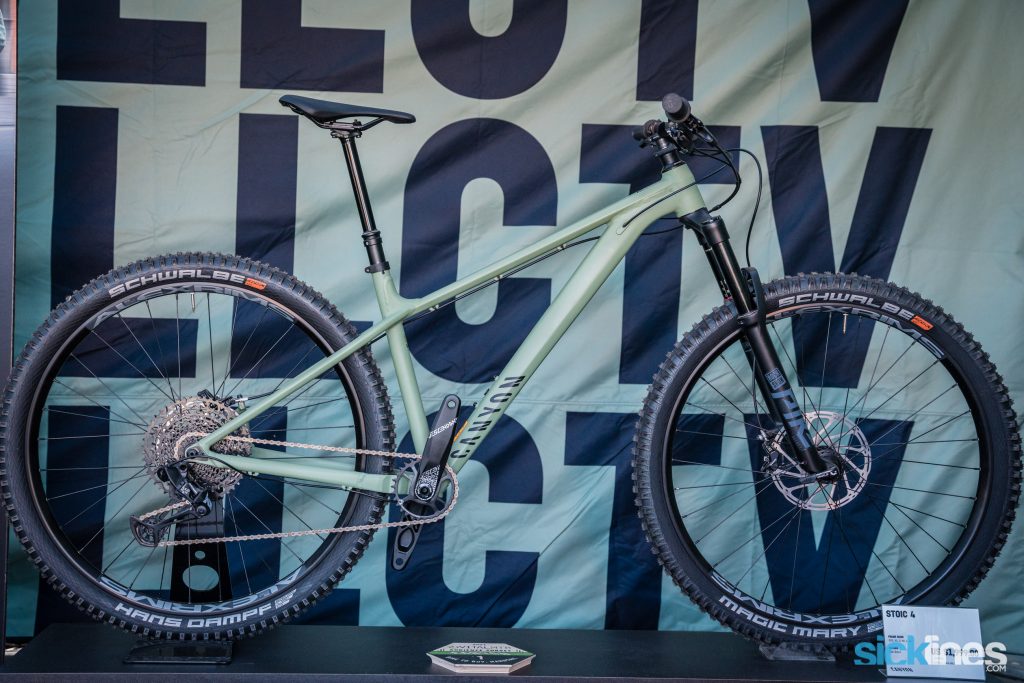 The full mountain bike range of Canyon Bikes includes the popular Spectral. The Spectral family recently grew which added an aluminum frame option as well as 29″, 27.5″, and mixed wheel 27.5/29″ mullet style to the Spectral lineup. Check it out here to learn more.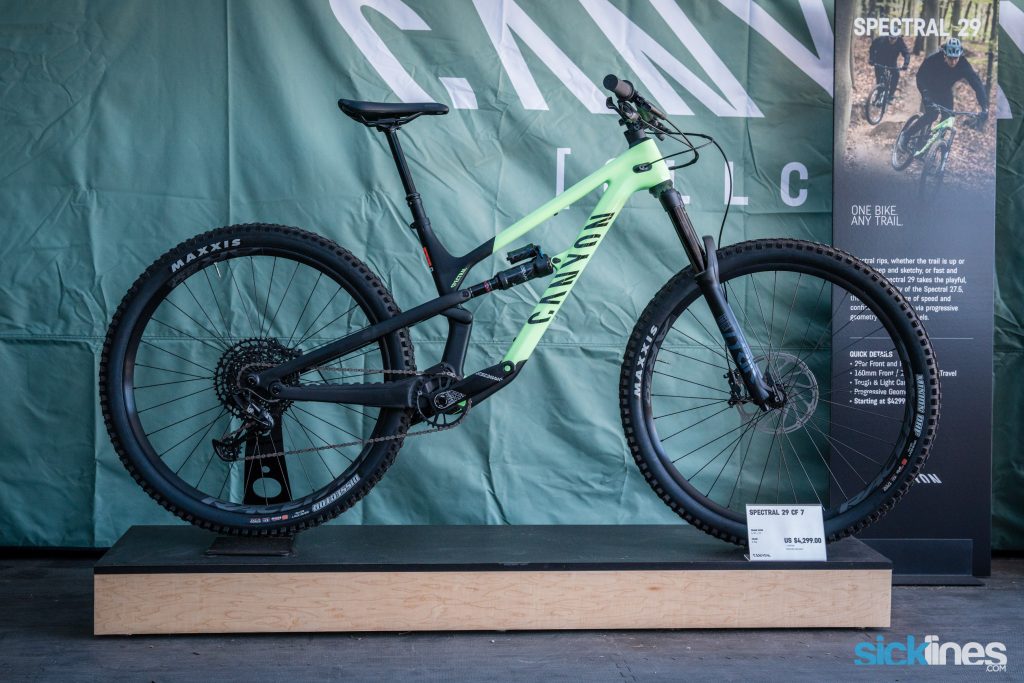 If you're looking for a eMTB Spectral, they also offer the Spectral:ON with Shimano's EP8 motor.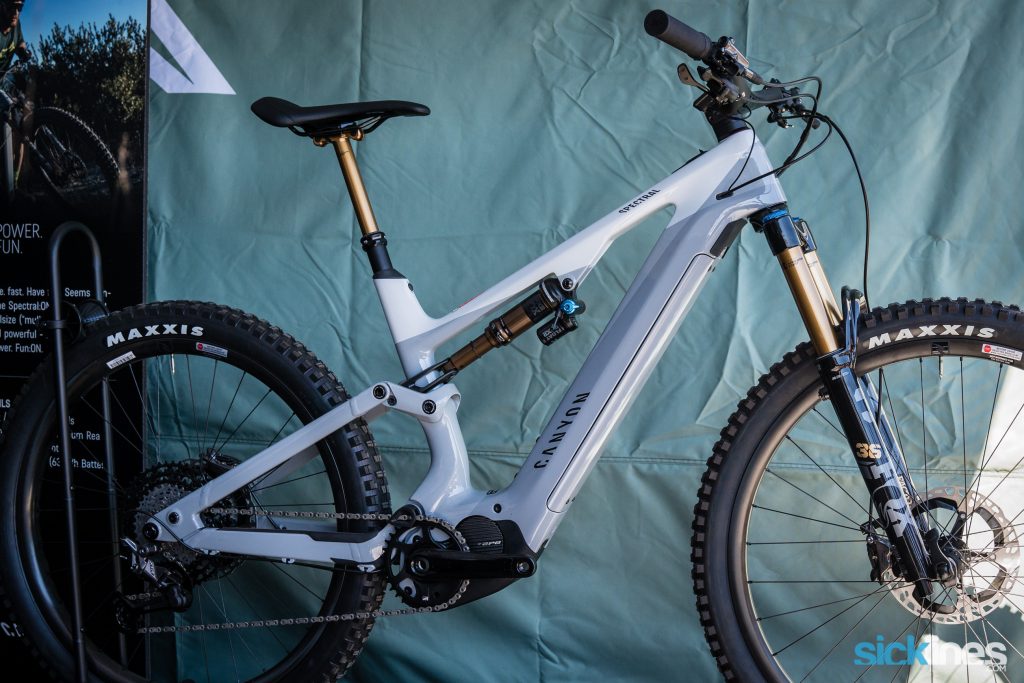 Stay tuned and check back to see more of our content from the 2021 Sea Otter Classic.