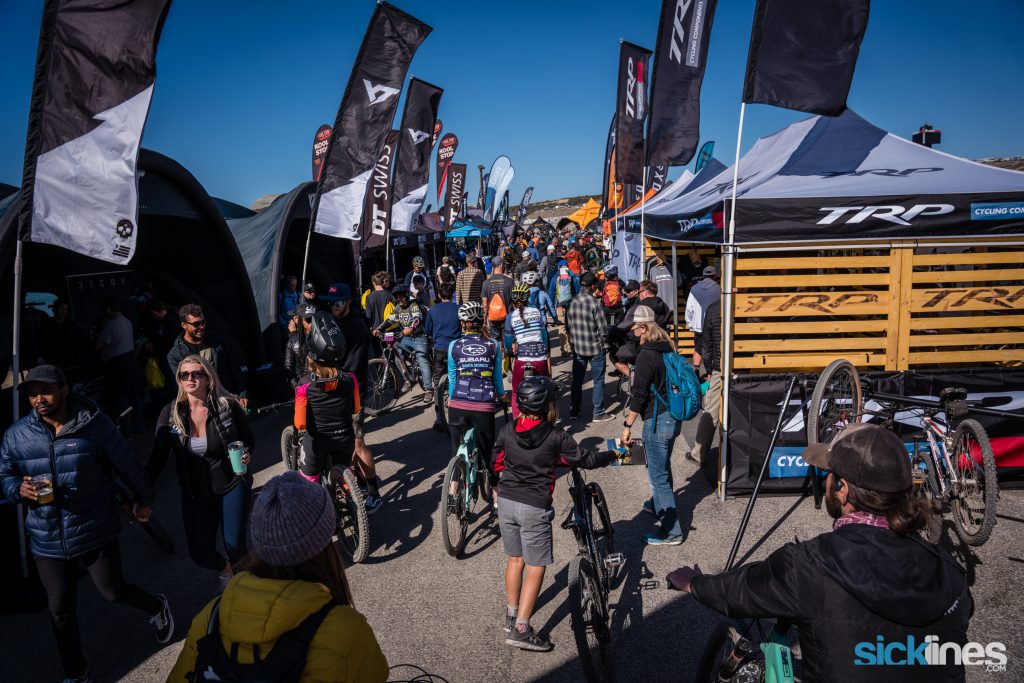 The Sea Otter Classic is in full swing and attendees are enjoying their time racing bikes, hanging out, and talking to exhibitors. The feedback loop of products depends on the end-user and Sea Otter is a great conduit for that to happen.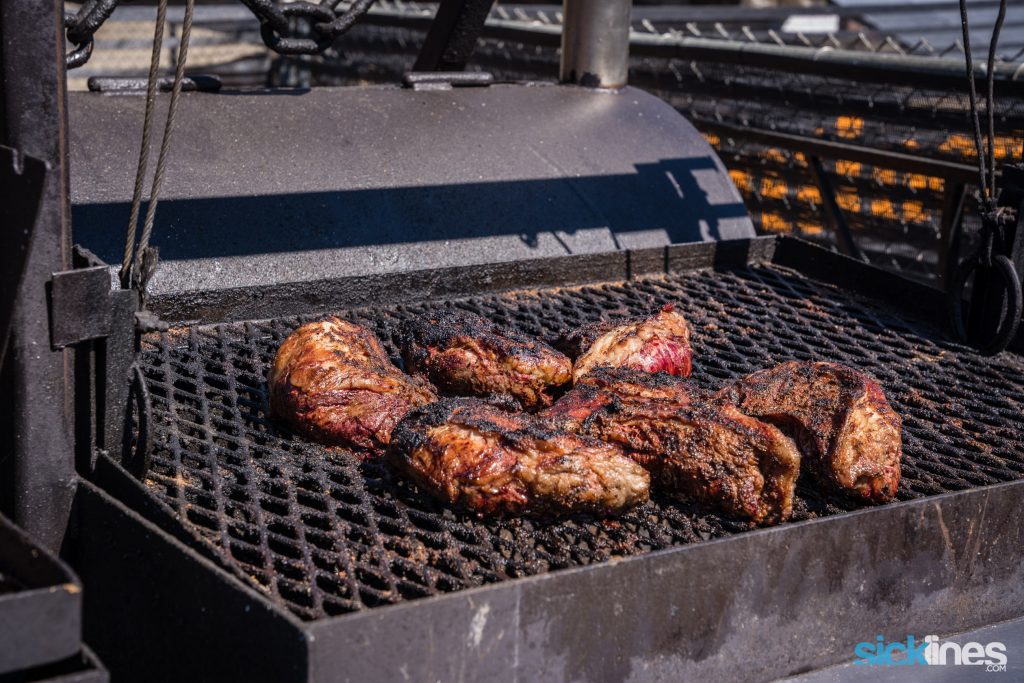 Most racers are enjoying themselves and are happy to be racing again. Sea Otter isn't allowed to use water due to a shortage ban currently going on so the courses for downhill, dual slalom, and others make it much harder to build and maintain. Racers are making the most of it but the courses are a bit rougher than normal but hey that's why we have suspension.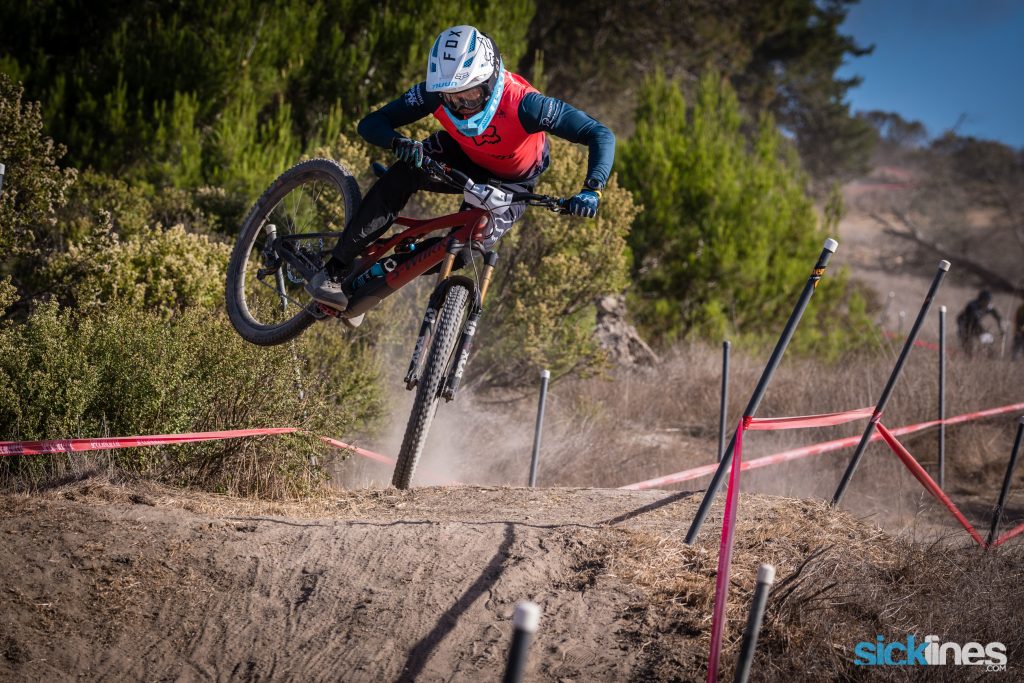 In the Sea Otter sun, you need sunglasses and there are plenty available at the venue including some stylish offerings from Spy Optic. They had their Monolith sunglasses front and center for consumers to purchase along with other traditional sunnies.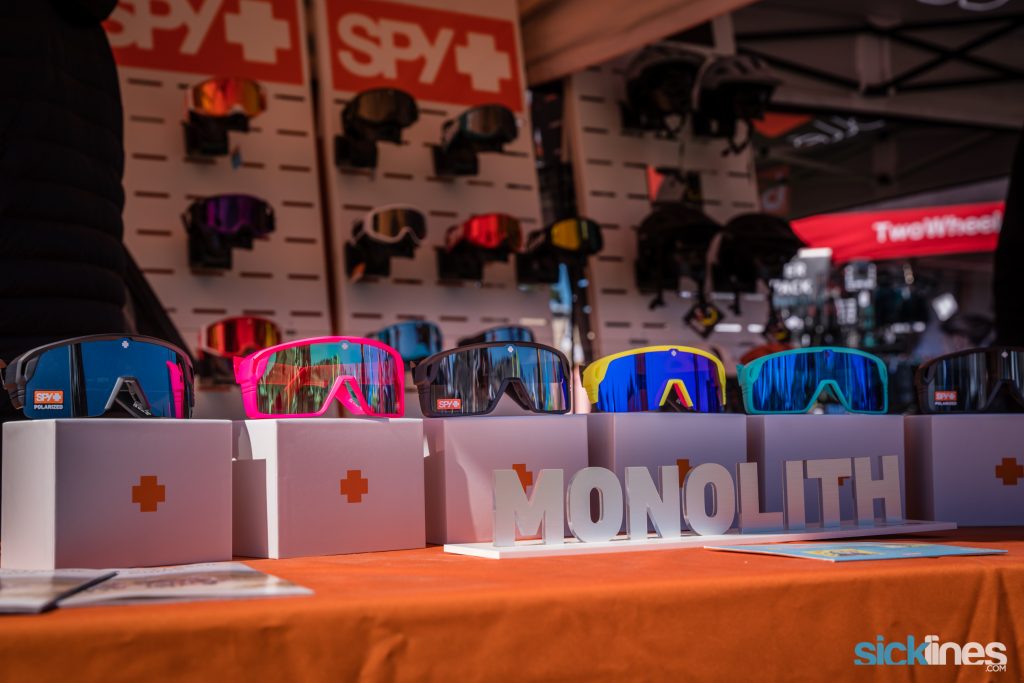 SPY+'s revolutionary therapeutic Happy™ lens tech is scientifically tuned to boost mood and alertness while enhancing color and contrast, providing a truly life-changing visual experience
ARC® (Accurate Radius Curvature) polycarbonate lenses are tapered to follow the natural curvature of the eye, providing crystal-clear distortion-free vision while reducing eyestrain
Scoop® ventilation system increases air flow and decreases fog-causing sweat and moisture
Constructed from Grilamid®, a lightweight frame material ideal for everyday wear due to its strength and flexibility
Comfortable rubber nose pads provide a secure fit no matter how hard you sweat
Third-eye SPY+ cross lens detail
Snap pin hinges provide a secure, comfortable fit
100% UV protection reduces eye fatigue and long-term sun damage

-SPY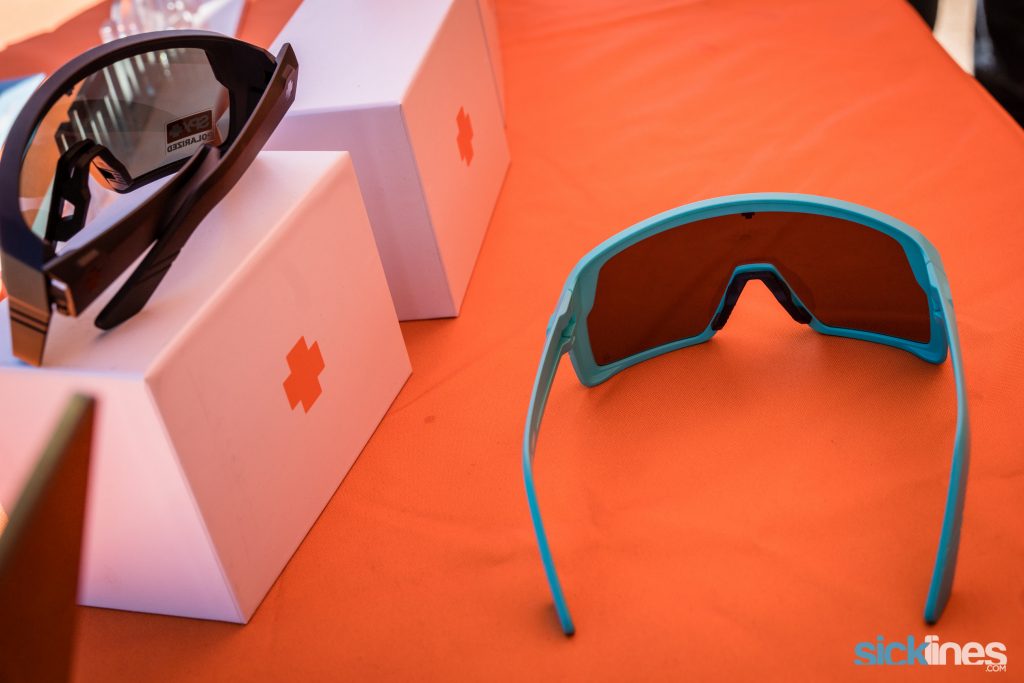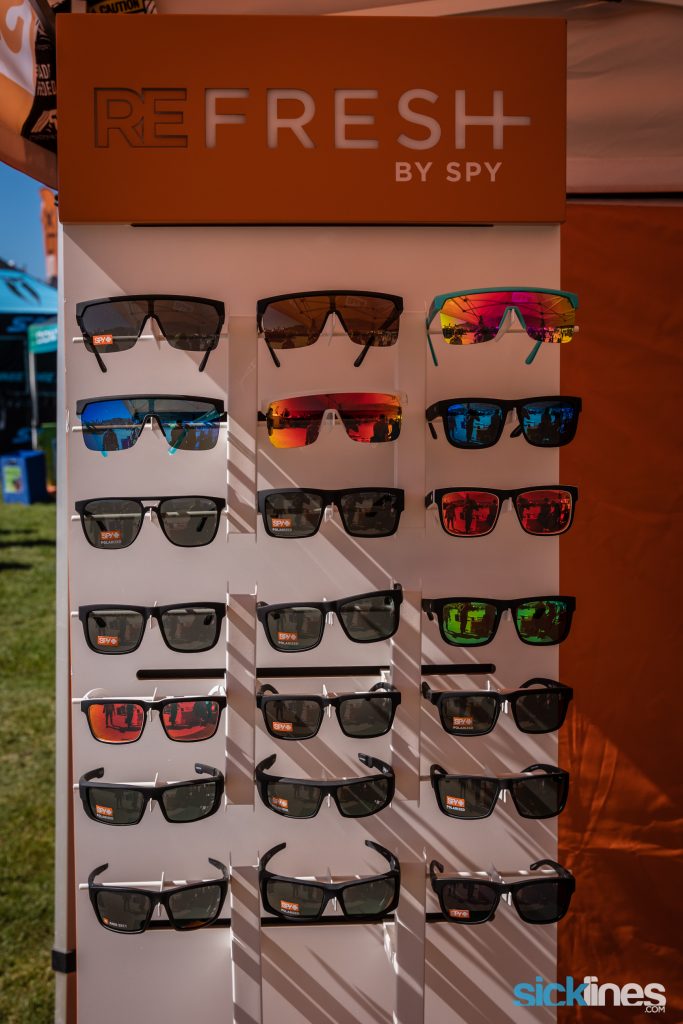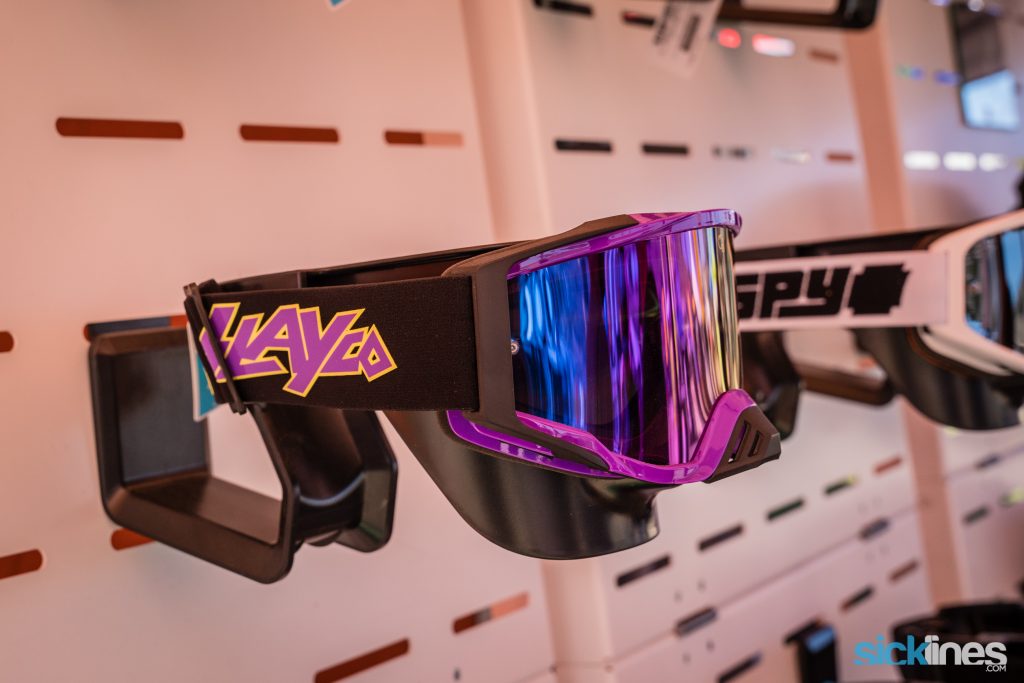 BYB Telemetry had a booth set up at Sea Otter to talk about their system that allows you to see what your brakes, suspension, and more are doing on the trail to get the most performance out of yourself and your bike. We've posted about them before here as well that you can check out.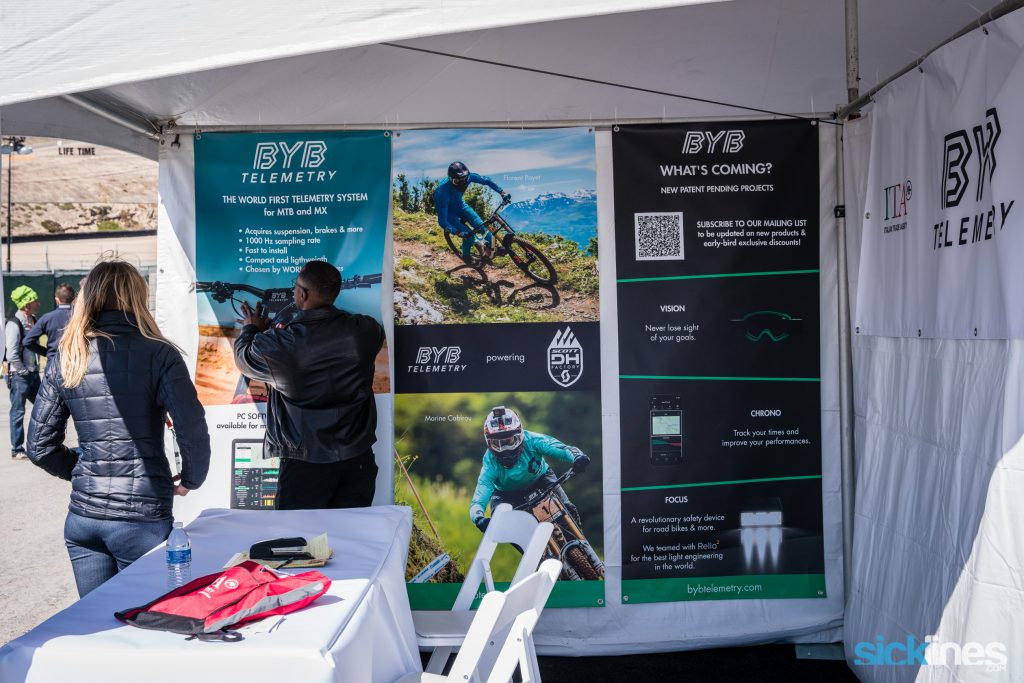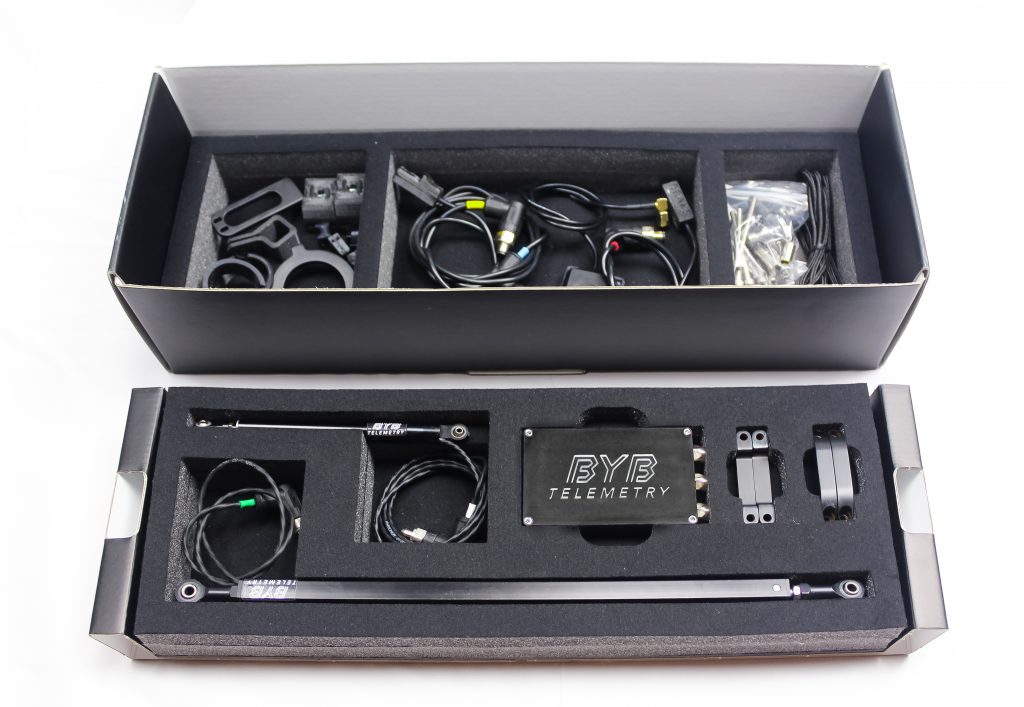 Alchemy Bikes
At Sea Otter, Alchemy Bikes added a new flip chip to their drool-worthy Arktos for 2022.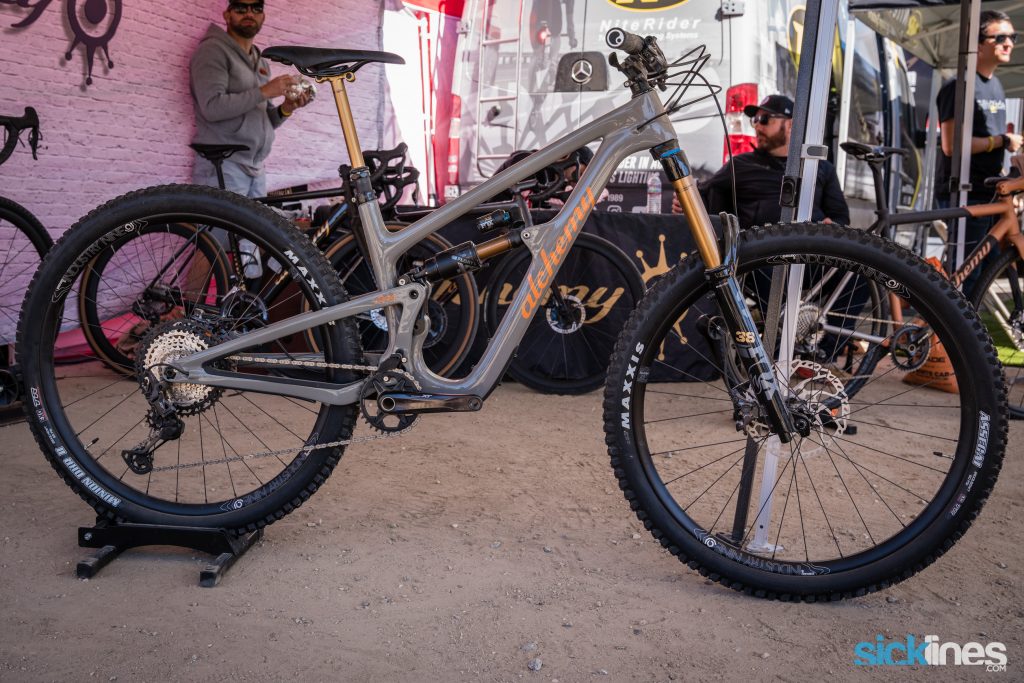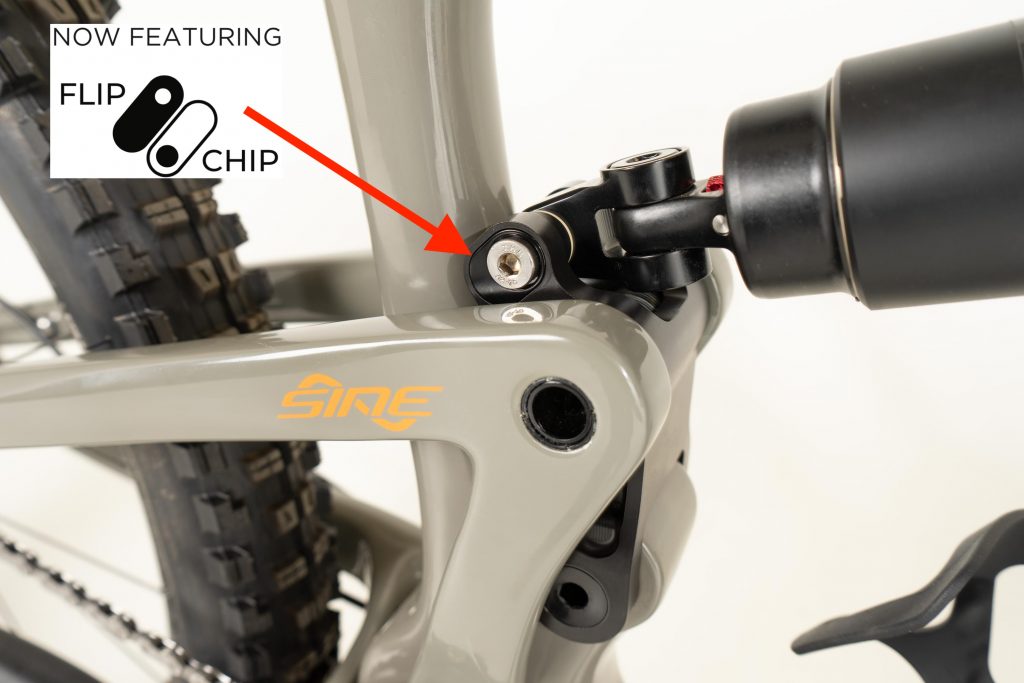 Alchemy's 2022 Arktos features an all-new flip chip modification that now offers the ability to transform the Arktos from a capable, playful down-country bike with a steeper, more maneuverable geometry to a wickedly fast enduro machine. In addition, the flip chip modification makes it incredibly easy to convert the Arktos from a 29" bike to a mixed-wheel arrangement, further expanding the Arktos' already impressive versatility.

Alchemy also launched their new gravel bike, the Rogue.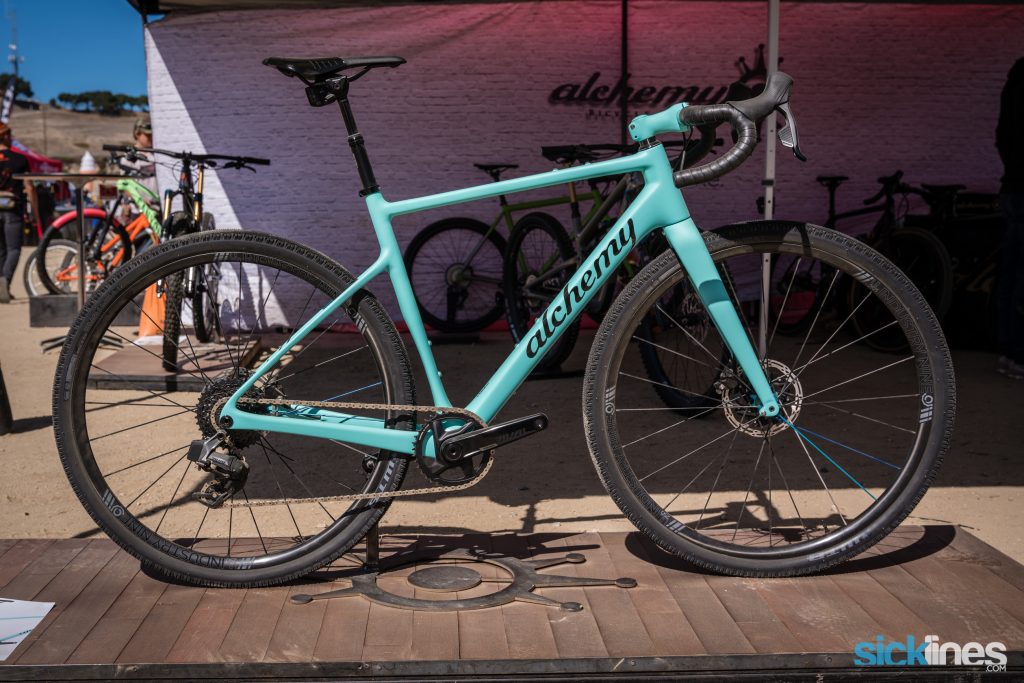 Last but not least they also debuted a new titanium hardtail called the Argos. Check out this post here for more details on the new products.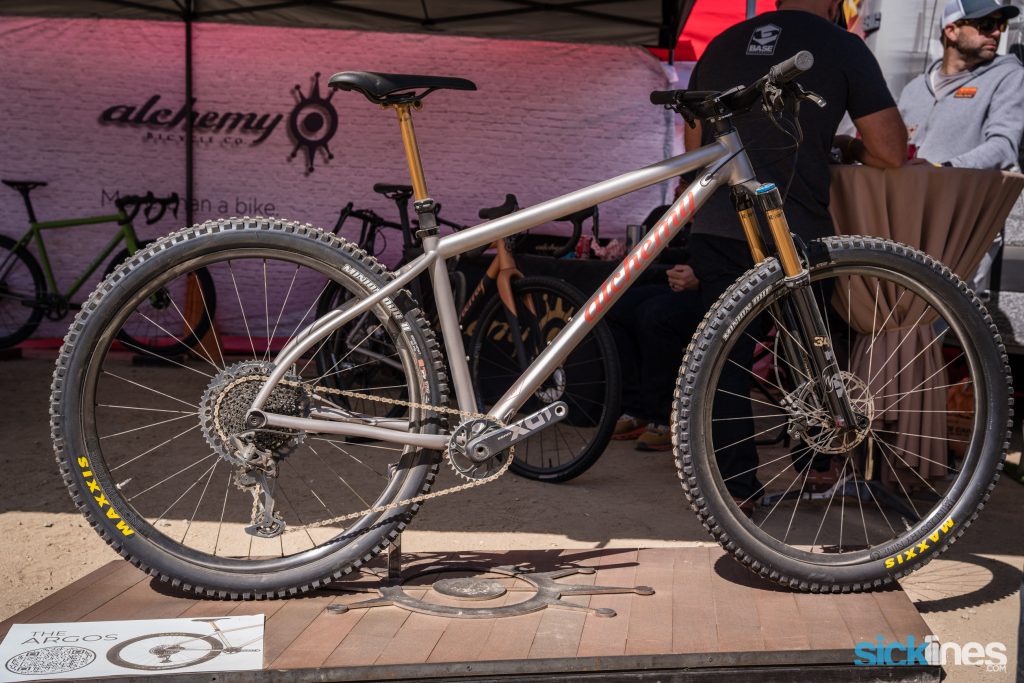 Hydrascape had some neat "infinity stickers" you can stick on your water bottle. They had some nice prints that are sure to win over many artists from the national parks like Glacier, Arches, Grand Teton, Flatirons, Yosemite, Mt Rainer, etc.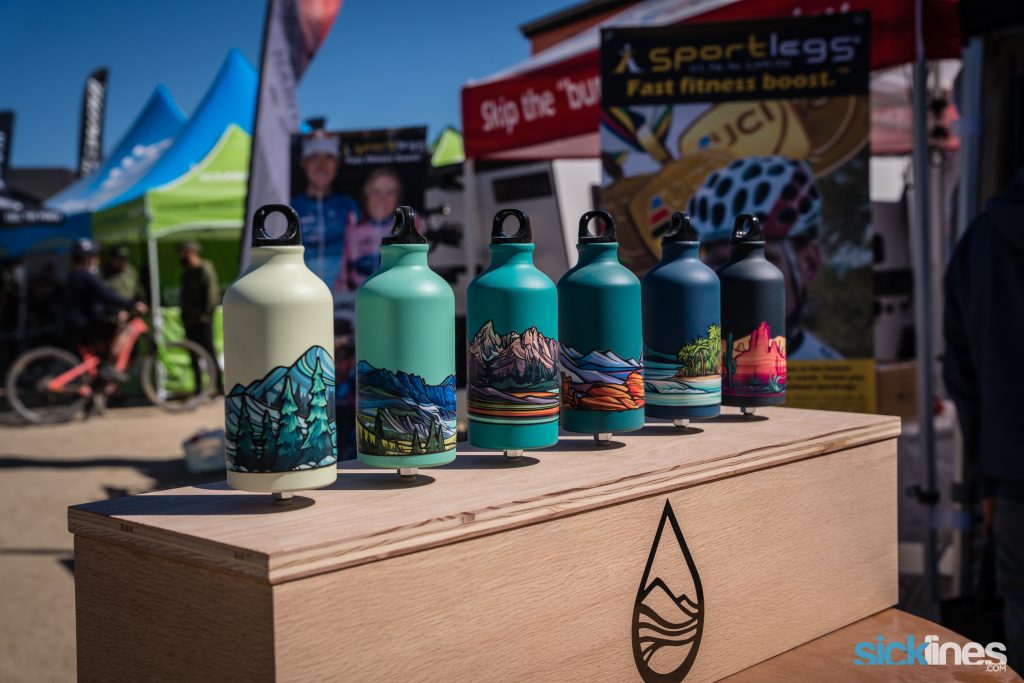 The waterproof stickers are dishwasher safe and UV resistant.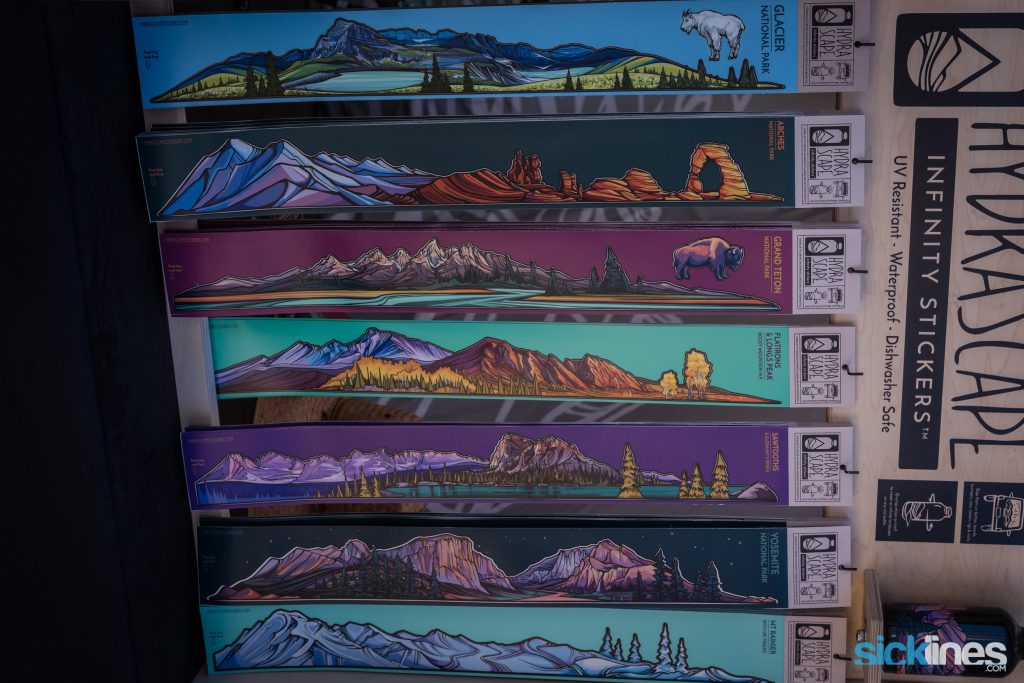 ECHOS has a nice roundup of products they were showcasing in their booth on the island for media and industry.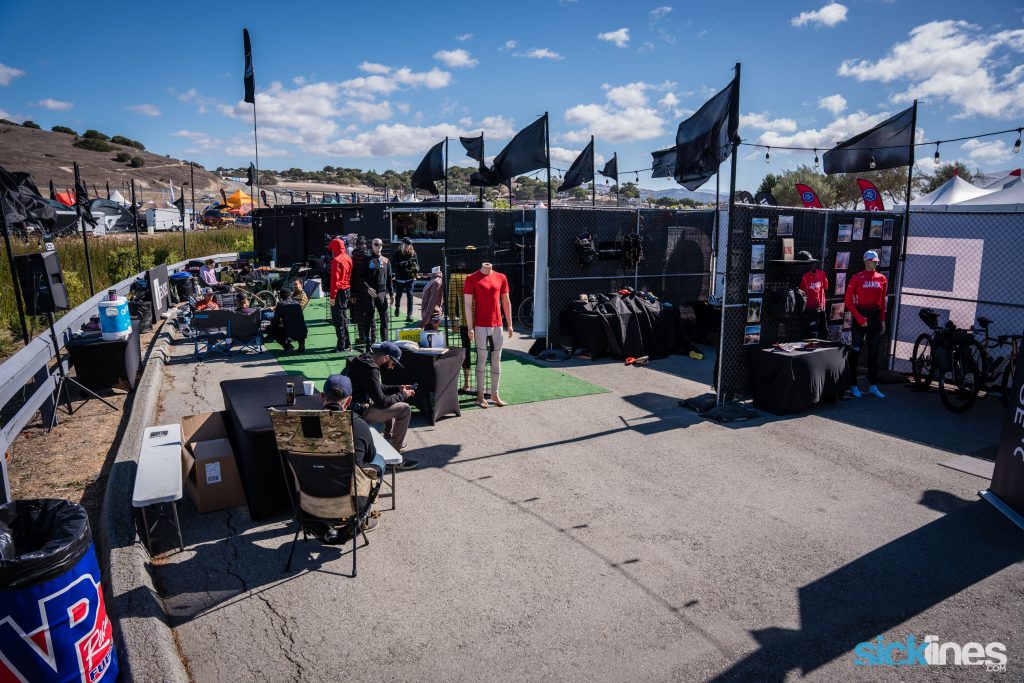 OSMO nutrition has put a lot of work into developing its hydration formulas and we've enjoyed all of these products quite a bit over the years. If you're in the market for a tasty and effective product check out OSMO as they have a lot of great products for active hydration, rapid recovery, as well as preload hydration to help you perform at your best and recovery quicker.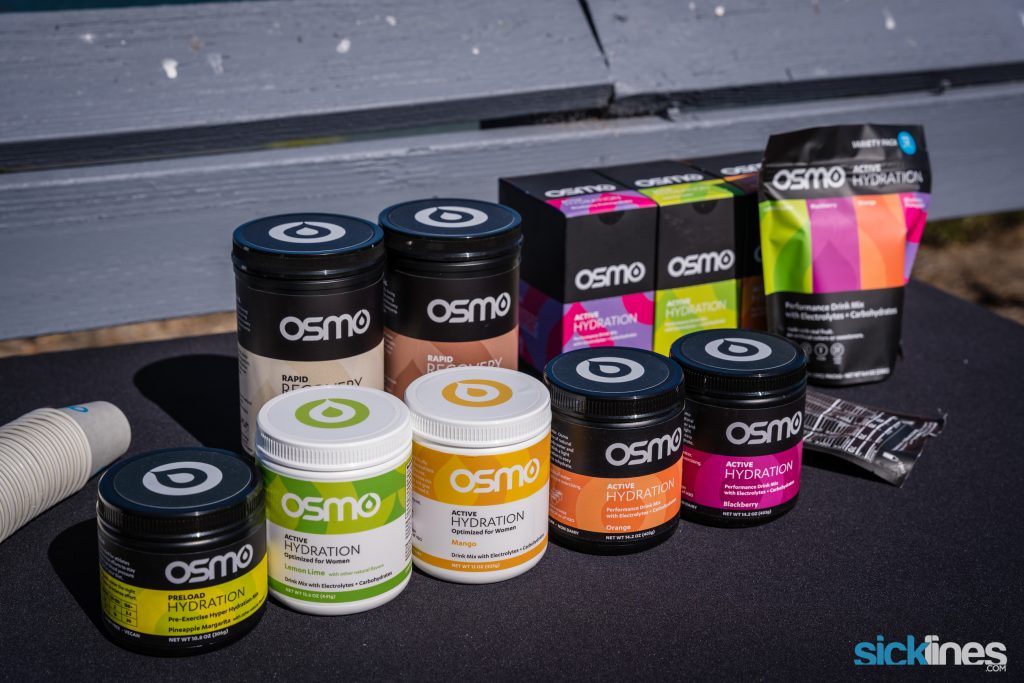 Hiplok recently launched their D1000 that can withstand an angle grinder attack thanks to Ferosafe.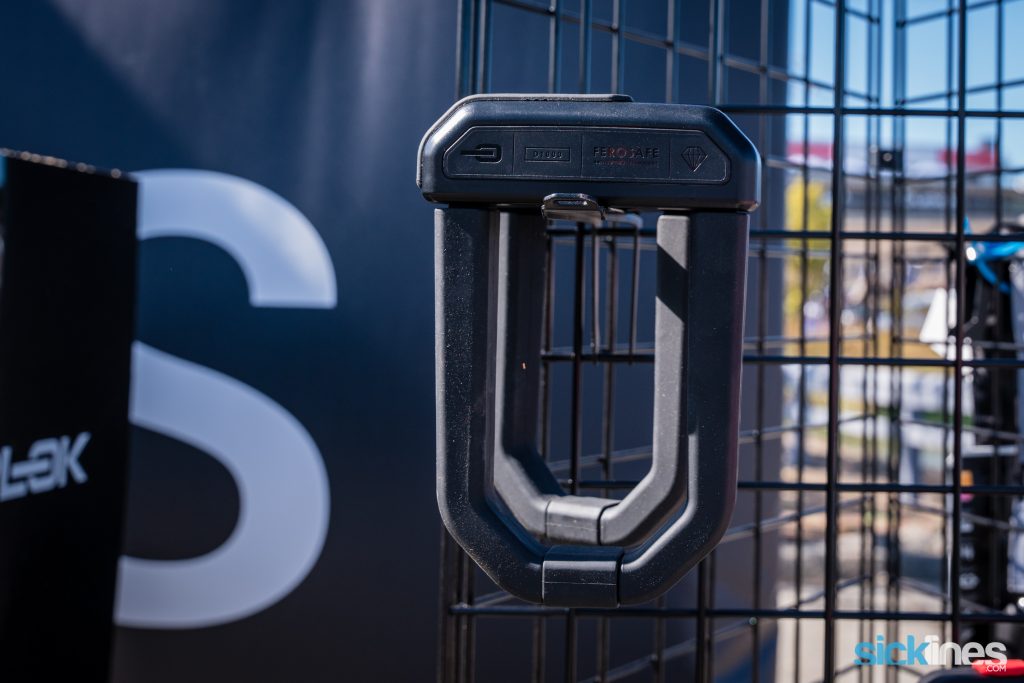 They had one held by a vice in a demo cage and it's already chewed through numerous cutting wheels and it's still not even close to being cut through. The price isn't cheap at ~$280 if you get in on their kickstarter but what's your bike worth to you? The price will go up to $349 after so get one now if you're interested.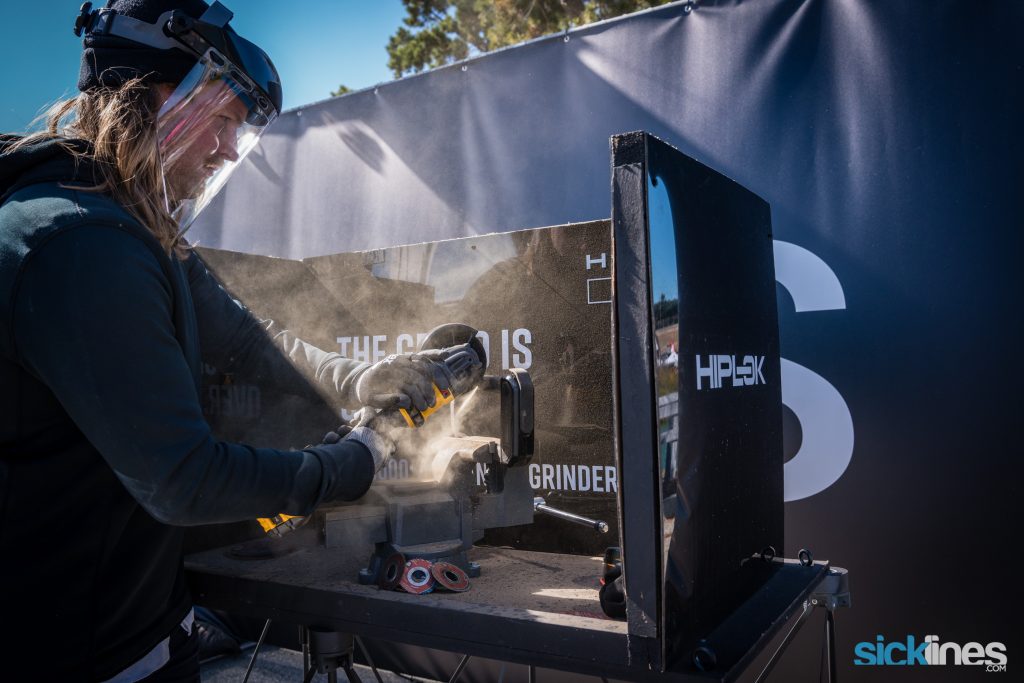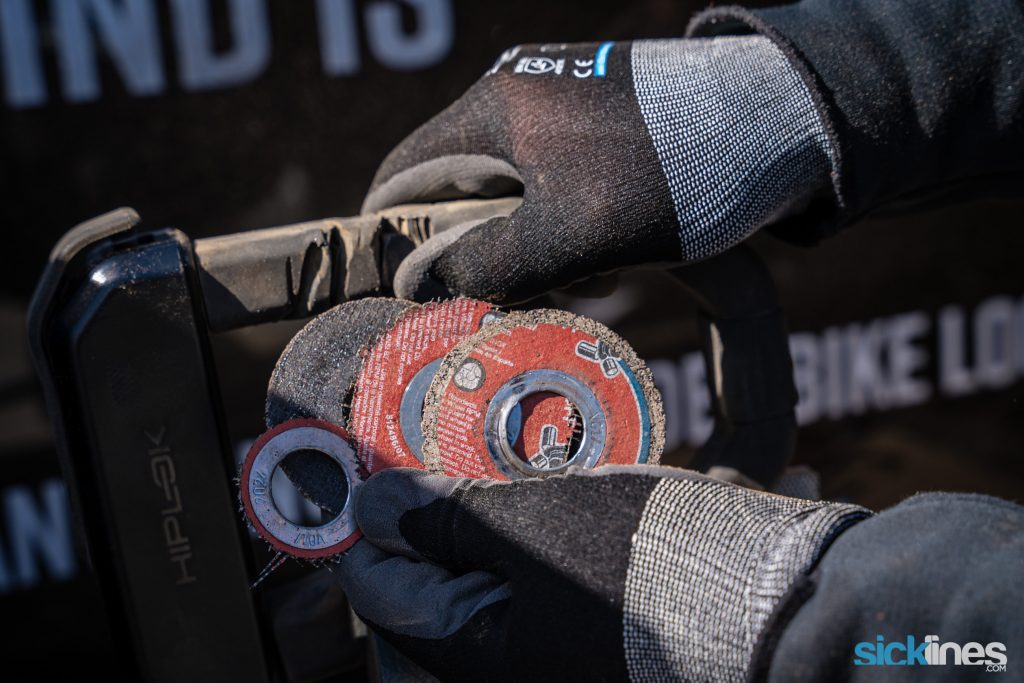 Dynaplug
Dynaplug and tubeless go hand in hand. Dynaplug allows you to quickly plug a tubeless tire on the trail and is a great item to always carry with you. They make a variety of models depending on your needs for bikes as well as motorcycles and ATVs.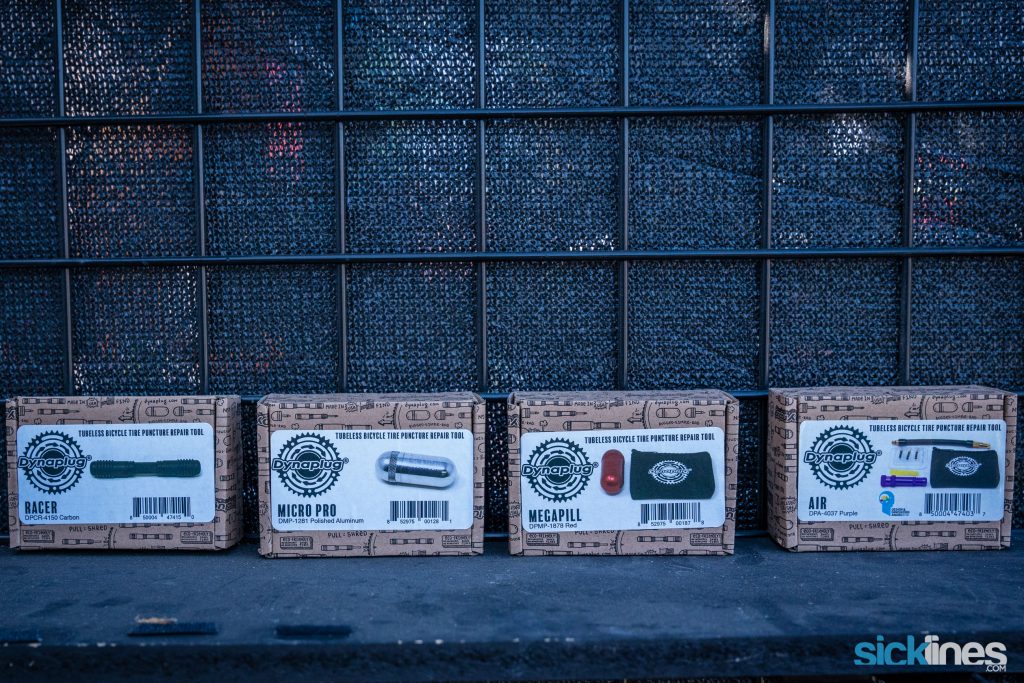 There are different size plugs available to allow you to fix holes of various sizes or combine them to get you out of the trail in an emergency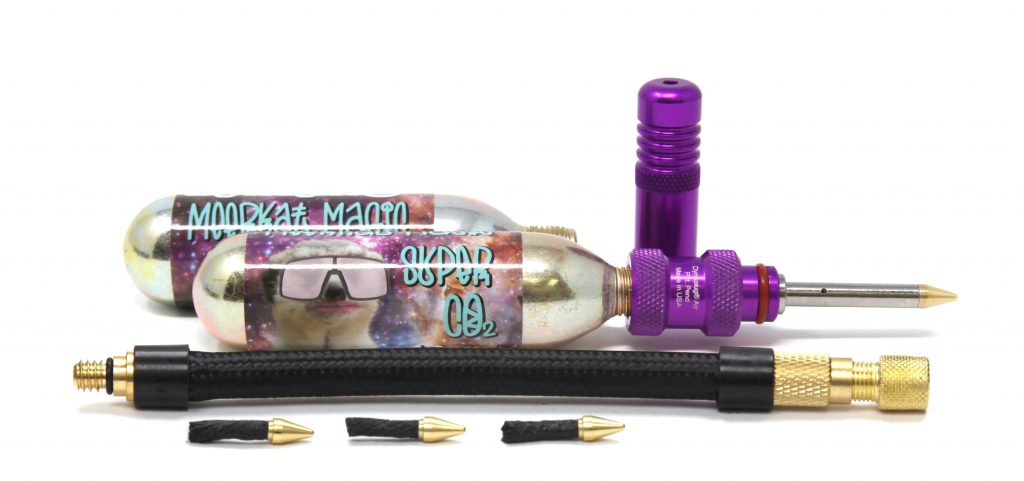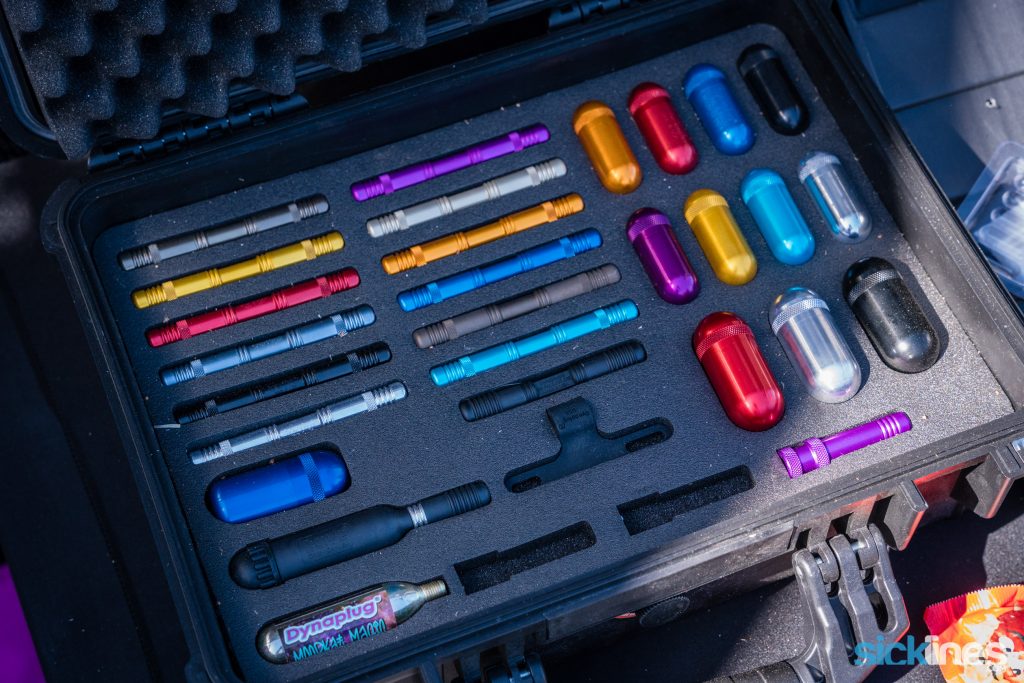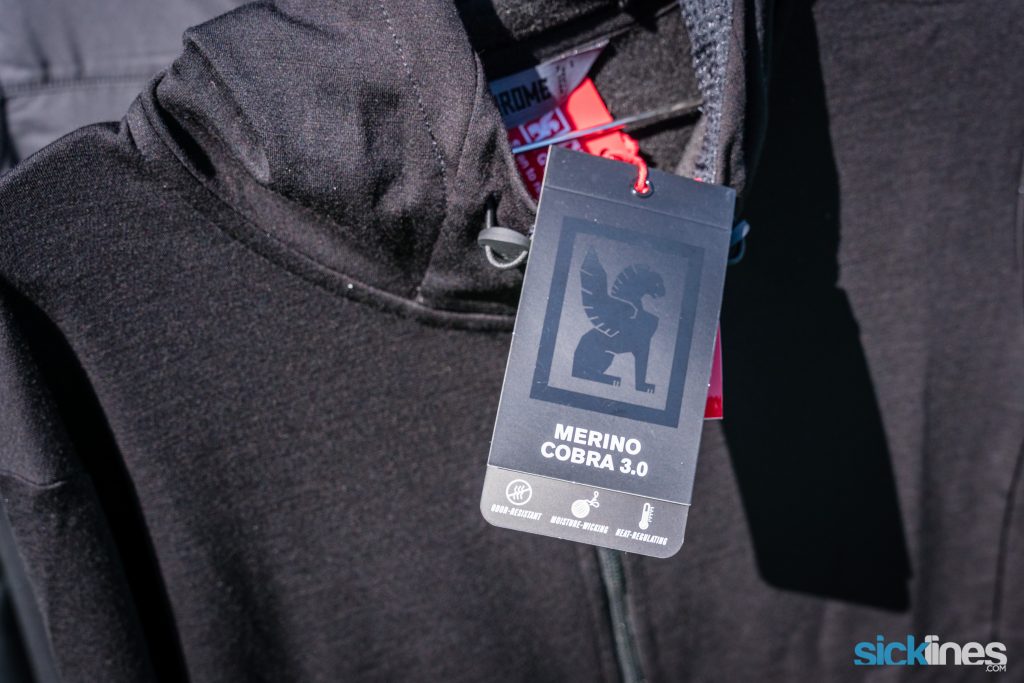 ECHOS also had some Chrome Industries products on display like their new Merino Cobra 3.0. It uses a recycled poly blend mixed in with Merino wool. Chrome has done a merino hoddie before and now it's back in their lineup and improved.

The Merino Cobra 3.0 hoodie is available in men and women sizing. It's got a great feel to it and is a full zip hoodie that has a nice cut to it that will work well for cyclists that work well on and off the bike. Breathable, moisture-wicking and quick-drying Merino Wool combined with sustainable, recycled poly for improved durability and ultimate performance on or off the bike.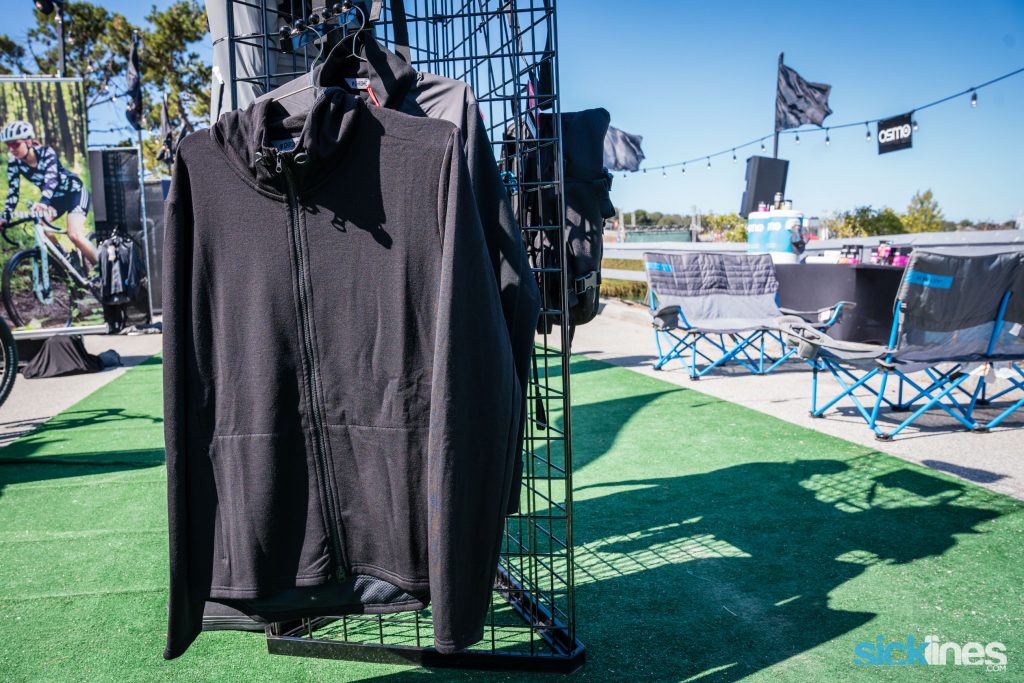 USWE is a product that every mountain biker should have on their back if they're into hydration reservoirs. Their mantra of getting the monkey off your back has won them numerous awards. They recently launched 8 new hydration reservoirs and the magic of their bags ensures your pack won't dance around on your back while you're exercising.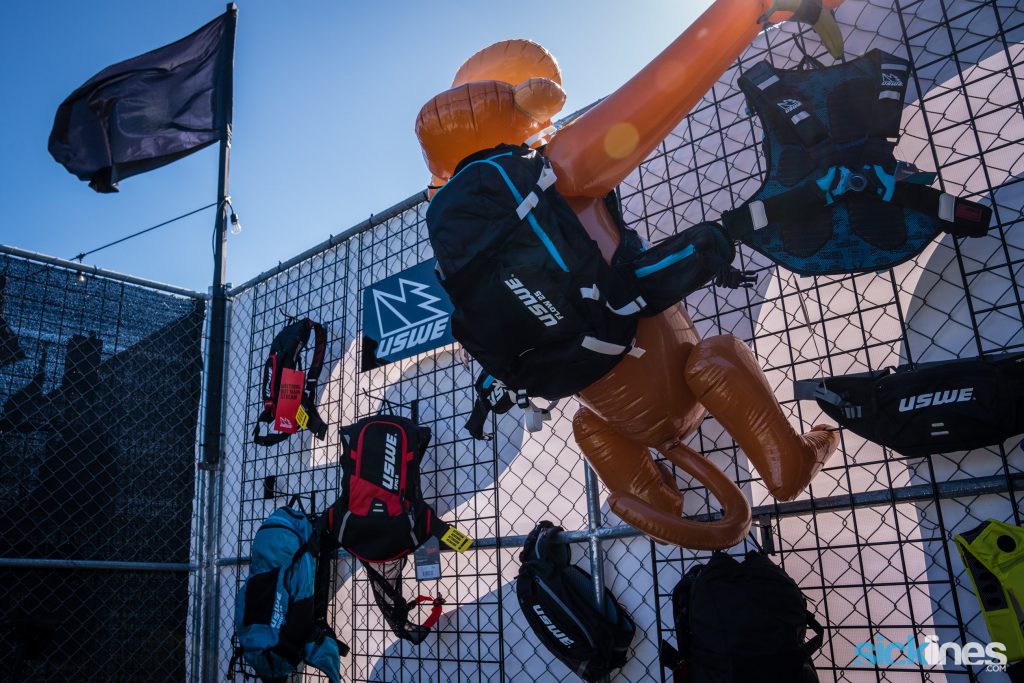 The magic to USWE's design is in their strap system that allows you to snug up the hydration pack without creating hotspots while also controlling the hydration pack from swinging around.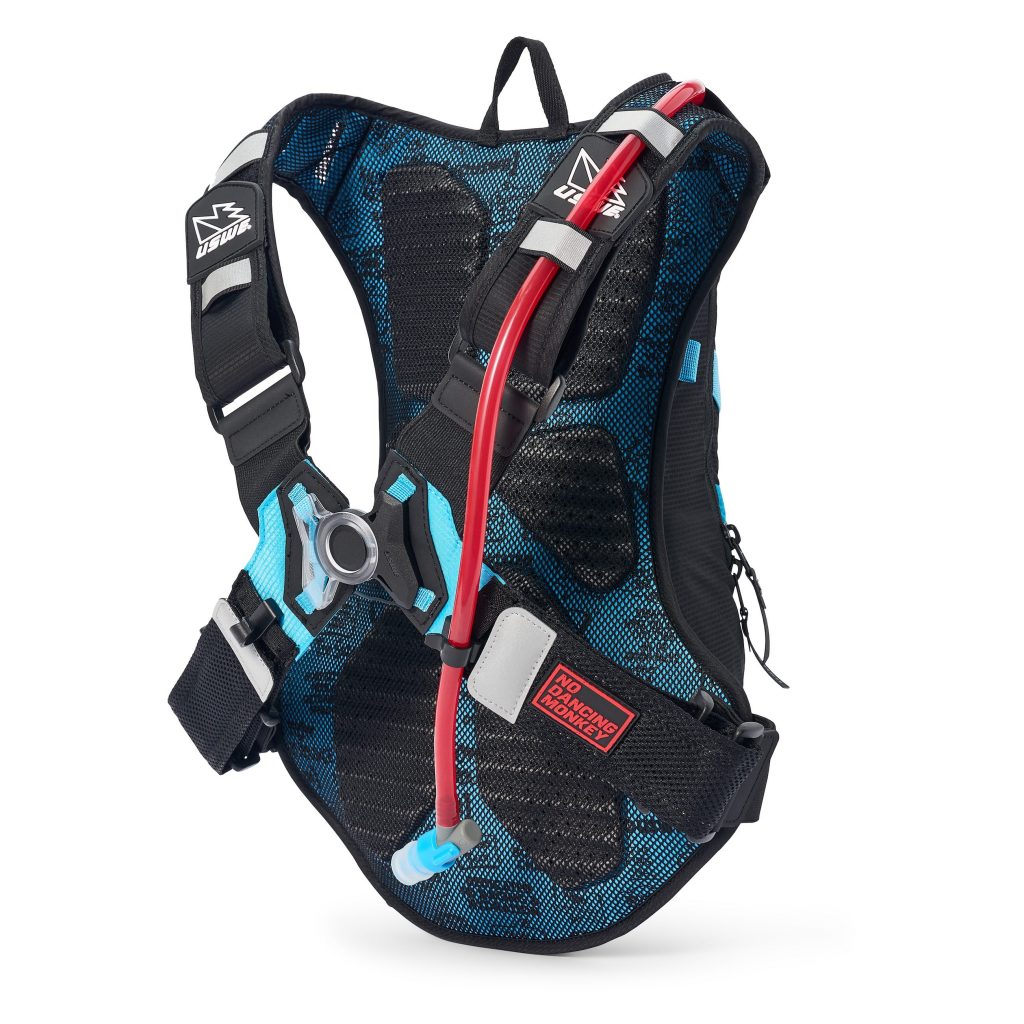 USWE makes their packs in a wide range of sizes and hydration capacities depending on your needs. They also come with quality Hydrapak reservoirs. Check out some of these USWE All Mountain Hydration Packs to start.
Stay tuned and check back to see more of our content from the 2021 Sea Otter Classic throughout the weekend