We've got some more coverage from The Big Gear show below for you all. The Big Bear Show allows retailers to get hands-on experience with some great brands and products.
Giro
Giro had a pretty awesome booth setup that helped keep the heat, rain, and wind at bay. They've got a lot of new products on the way. Keep your eyes and ears open to Giro this year for more new products and tech in their lineup.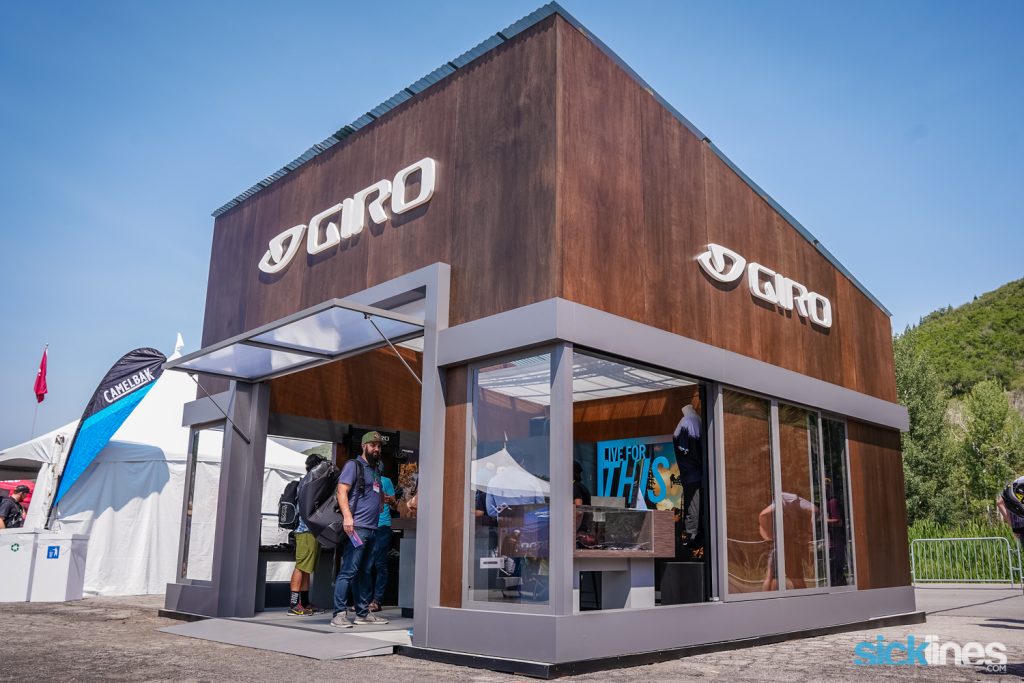 One area that is often underrepresented is custom branded cycling clothing for teams and shops. Giro has stepped up to the plate and is offering teams and shops a way to get their custom clothing made through their Giro custom program.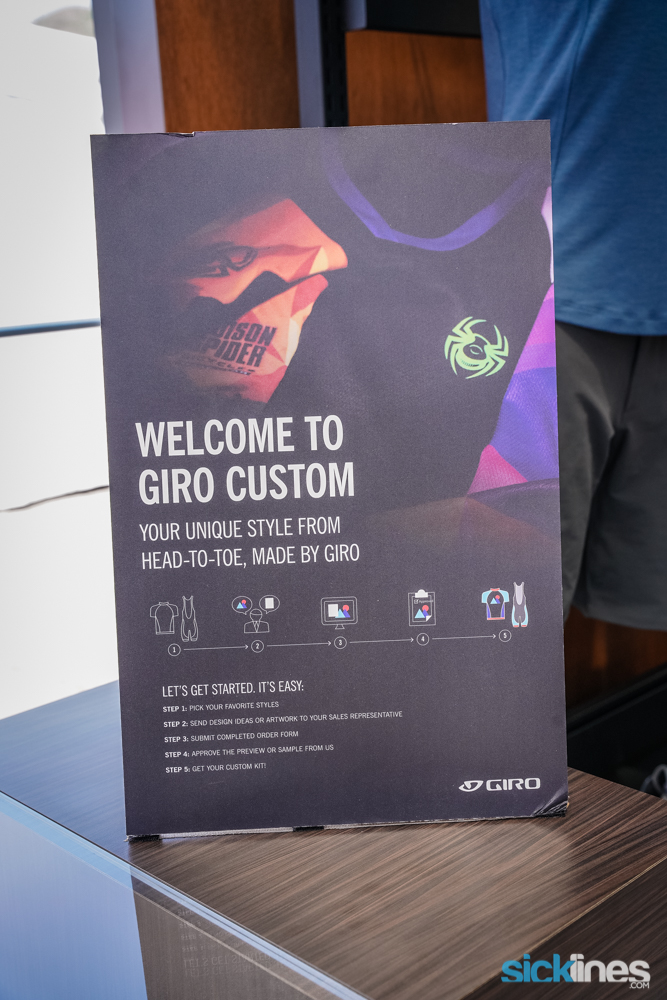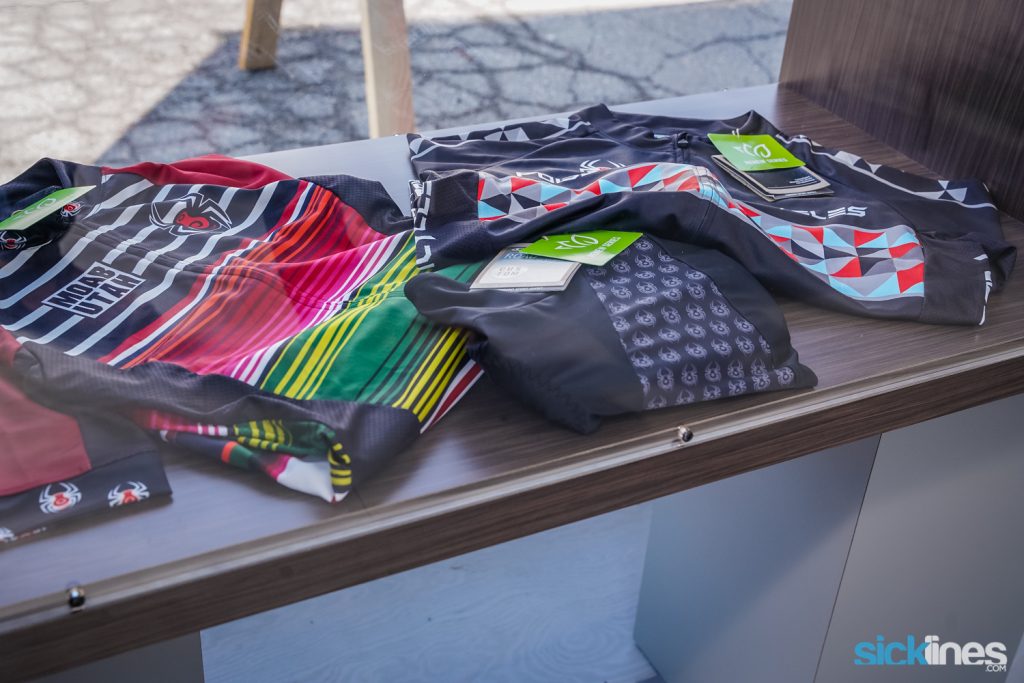 Their clothing, shoes, and helmets continue to evolve and there are a lot of options for racers and general riders alike in their lineup.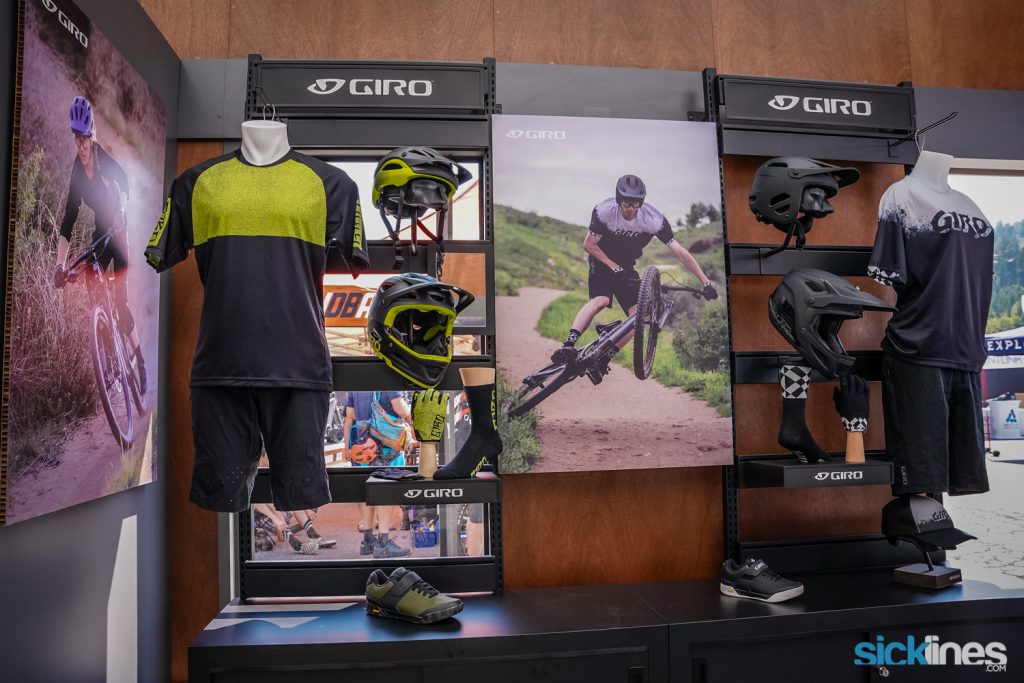 The new Spherical helmet technology is featured in a few of their top-end helmets like the Giro Manifest that allow the helmet to reduce rotational forces.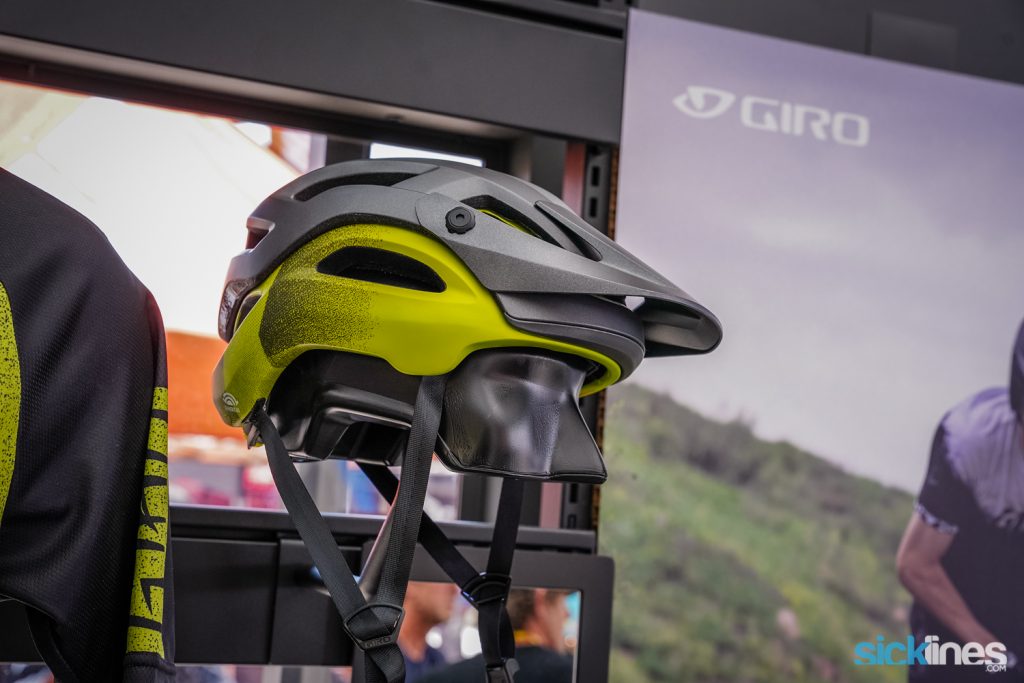 "Among the Manifest's extraordinary features is Spherical Technology, which utilizes a ball-and-socket design powered by MIPS®, the market-leading brain protection system that helps to reduce rotational forces. Spherical Technology allows the outer liner to rotate around the inner liner during a crash and also eliminates contact with a hard-plastic slip-plane. In addition to leading head protection, the Manifest offers wide-open airflow thanks to the AURA reinforcing arch, which bolsters structural integrity while allowing air to flow into the massive Wind Tunnel vents. You'll also get a comfortable, secure fit with the easy fit and positioning adjustments built in to the Roc Loc Trail Air fit system and plush, antimicrobial XT2 padding for exceptional sweat absorption."
Troy Lee Designs
Troy Lee Designs makes some excellent apparel and protection for some of the world's fastest racers and their styling is unique and bold.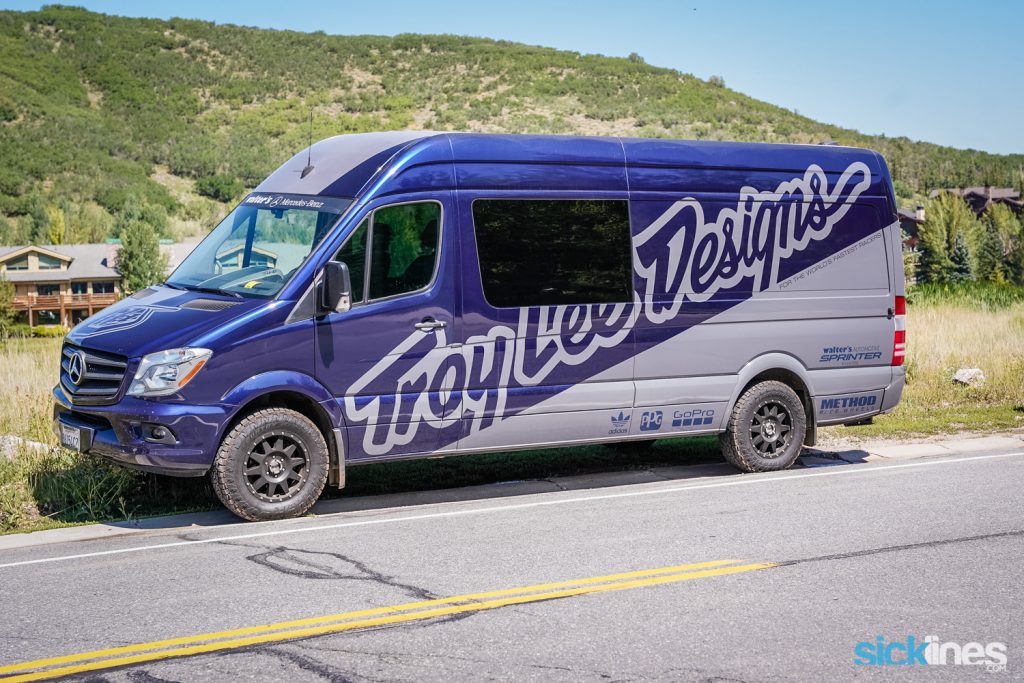 TLD rolled up in their Sprinter in style and set up their booth for attendees to see some of their latest and greatest products like the D4, A3, Stage, and more.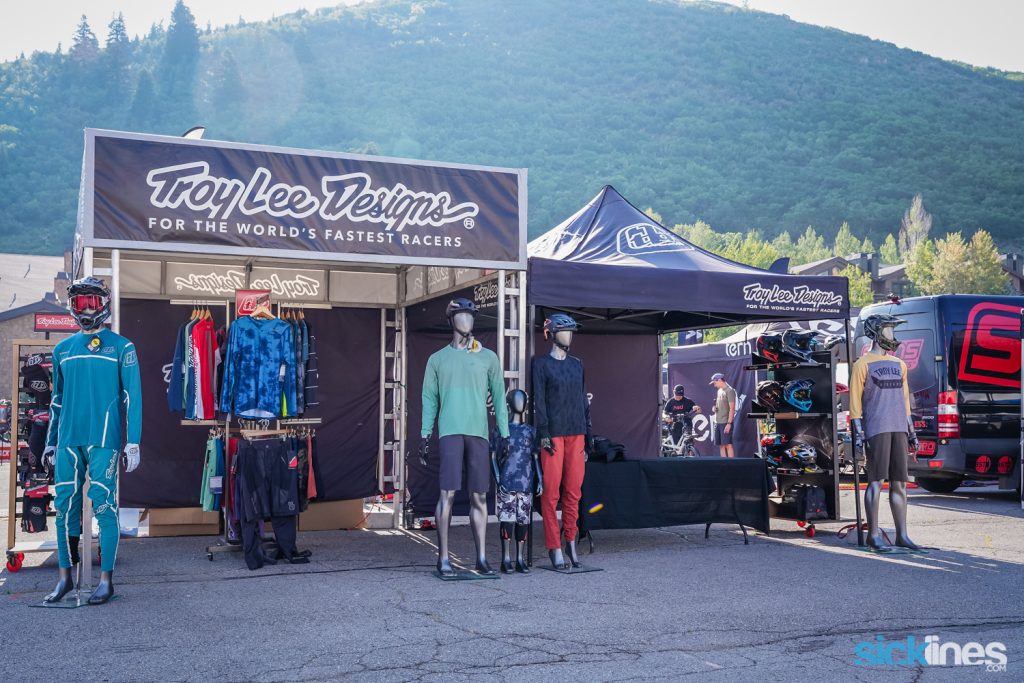 Their helmets feature technologies such as MIPS, EPS, carbon, anti-microbial padding, and more so be sure to check them out if you're in the market for a new helmet.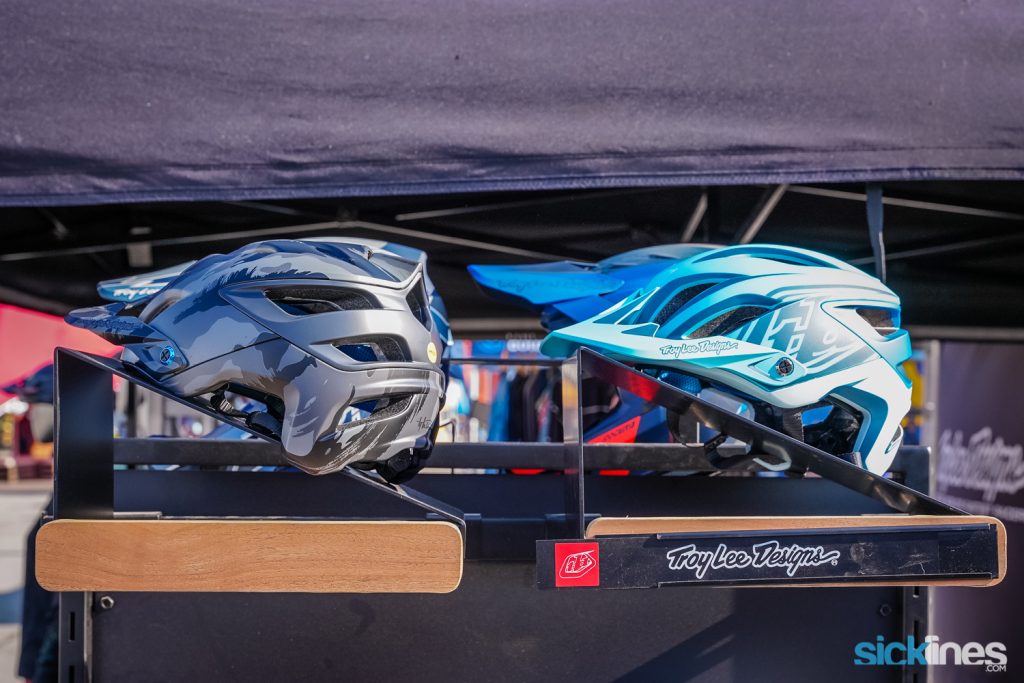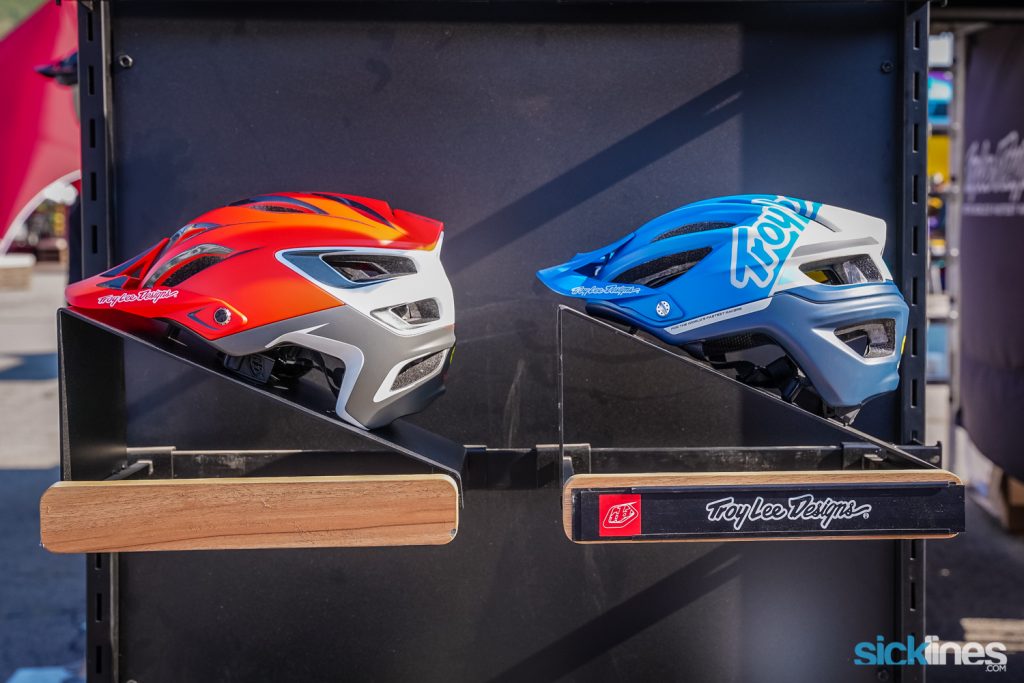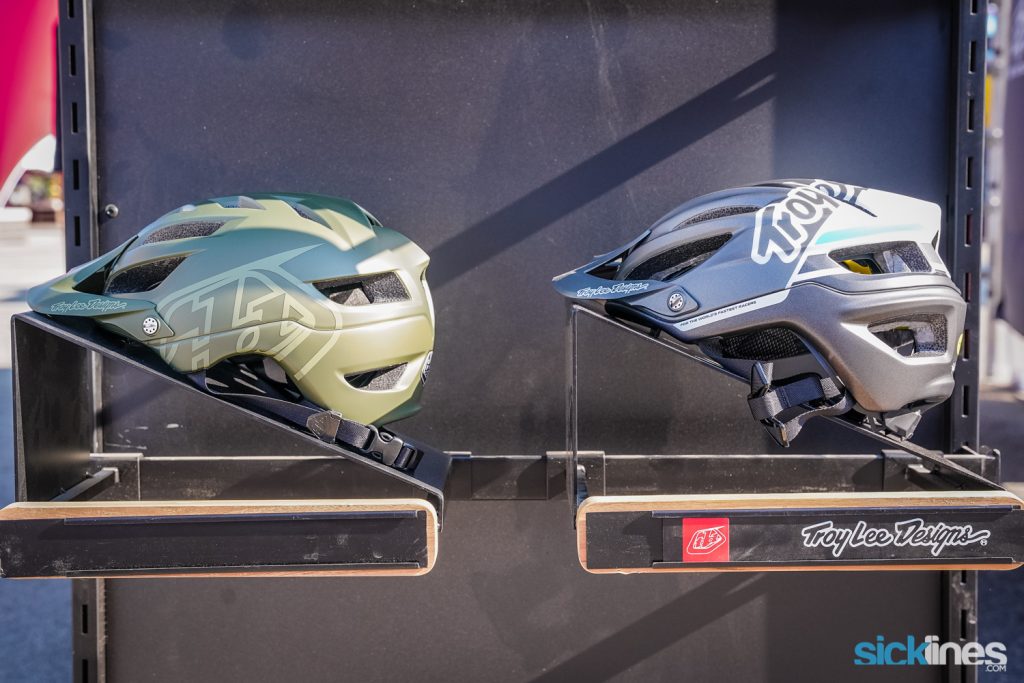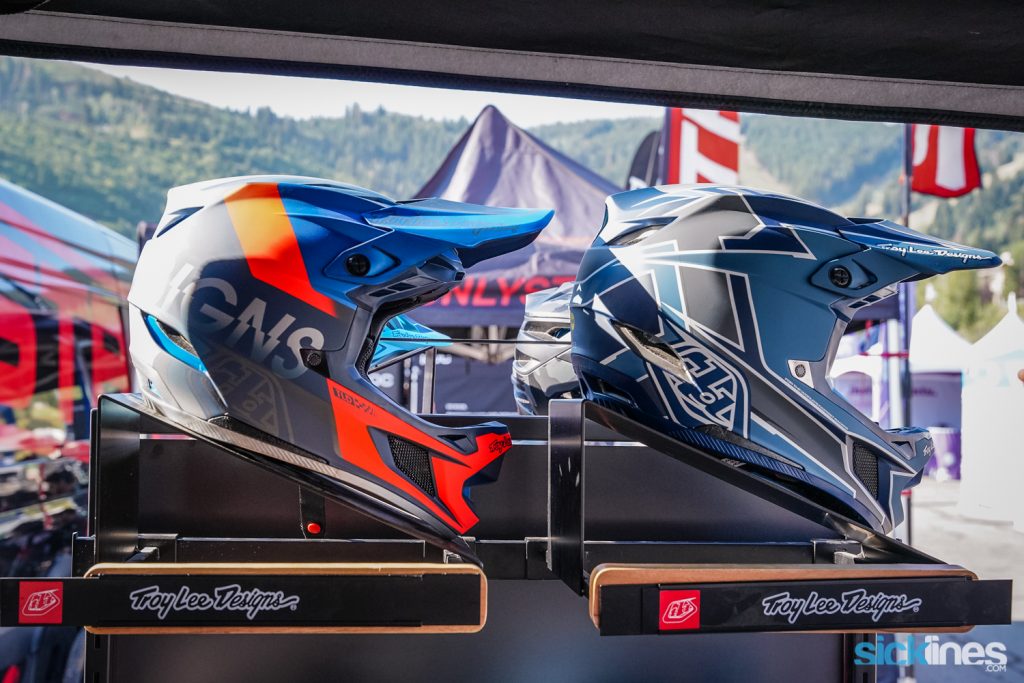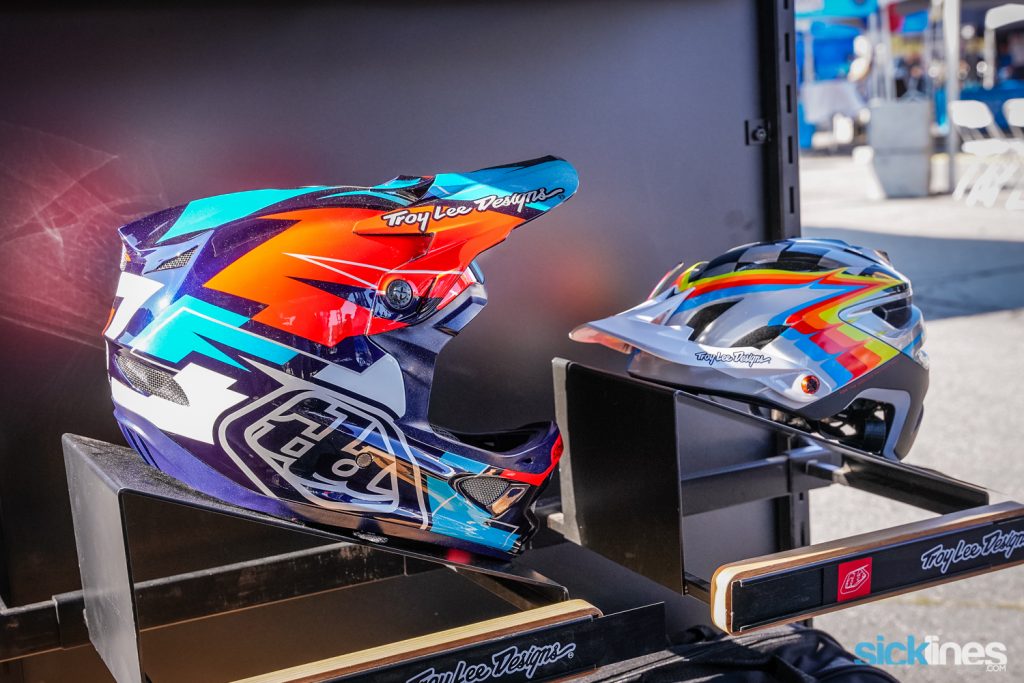 Troy Lee Designs puts together some great-looking gear from head to toe regardless if you're into cross country, trail, enduro, or downhill racing.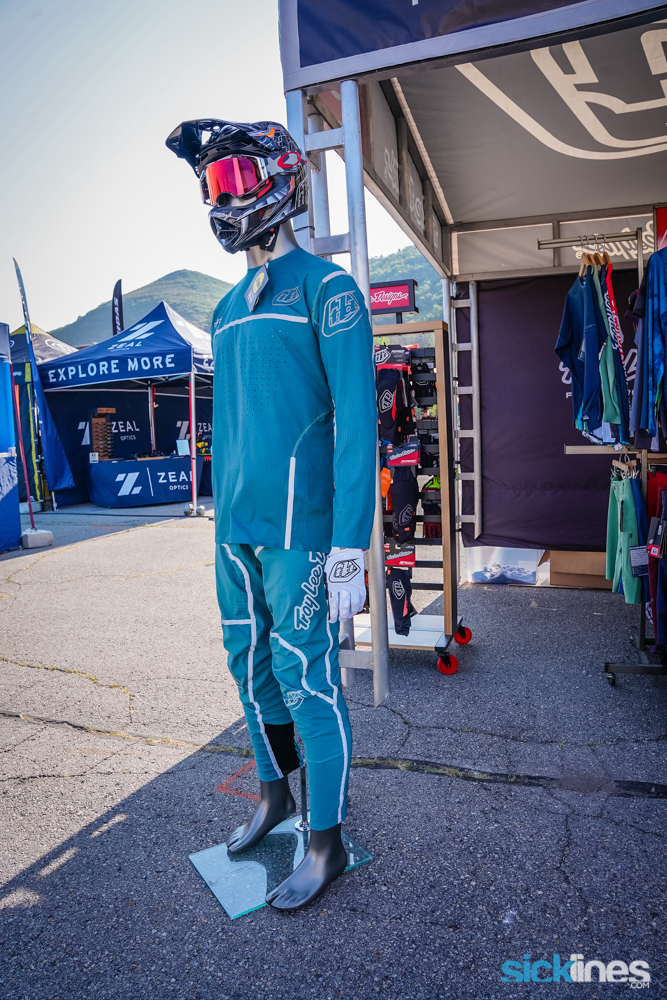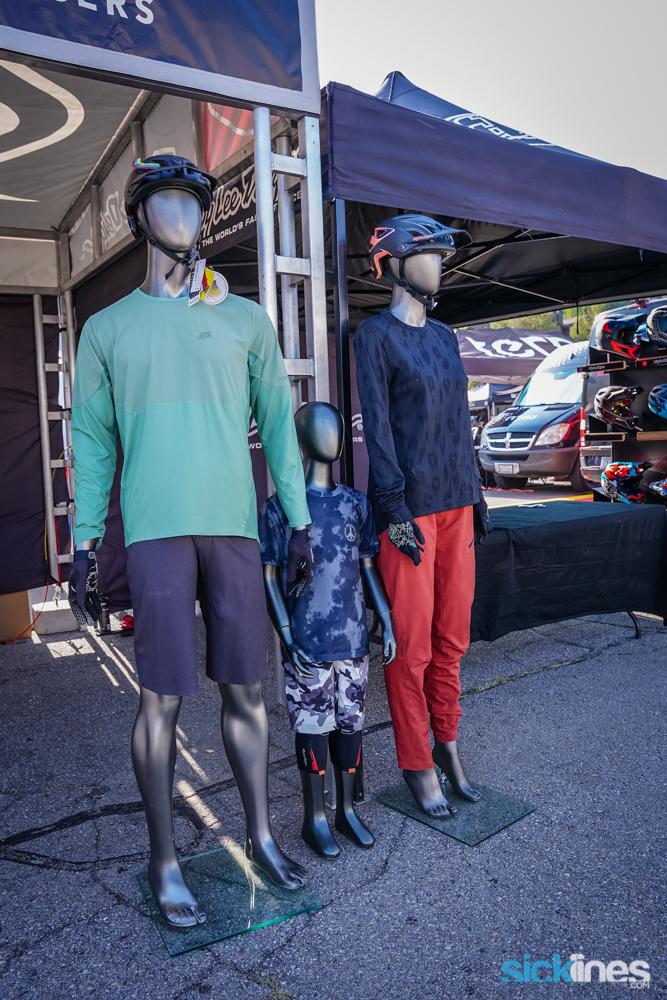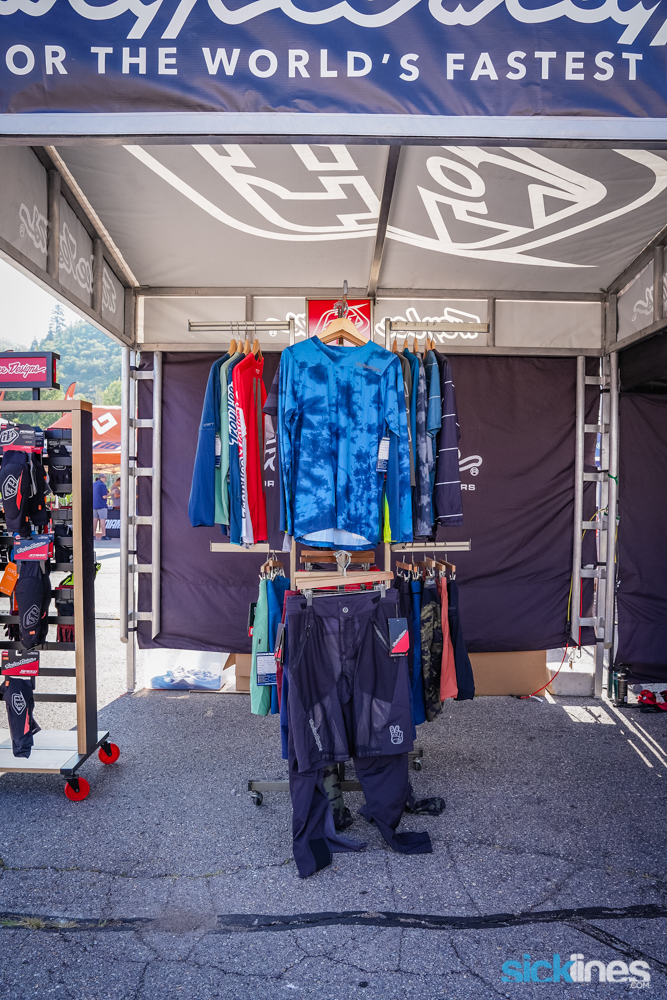 Plenty of options for the ladies as well at Troy Lee Designs.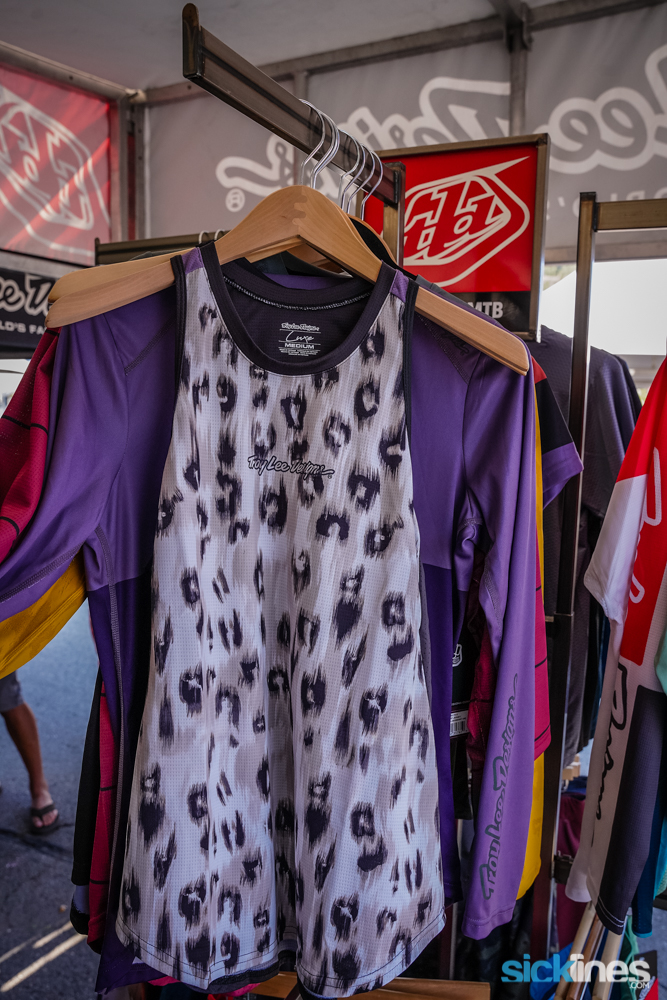 Check out some more pictures from the Troy Lee Designs booth in the gallery at the bottom.
Camp Chef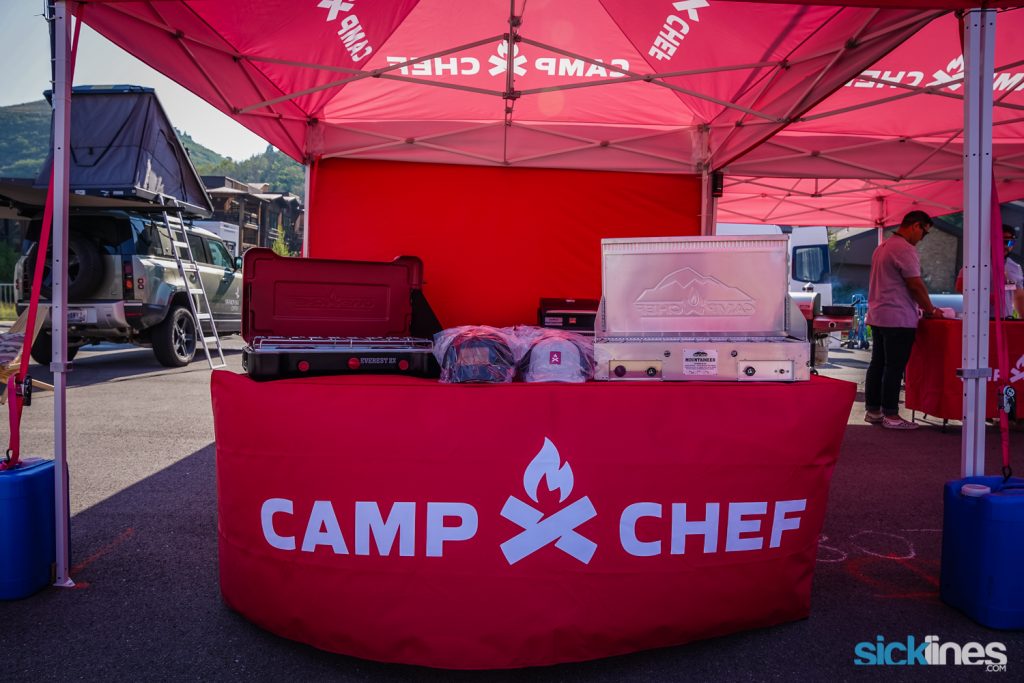 We've got a few Camp Chef products we thoroughly enjoy and at the Big Gear Show they were cooking up a storm for attendees. Biscuits with gravy in the morning and ribs in the afternoon on their propane products.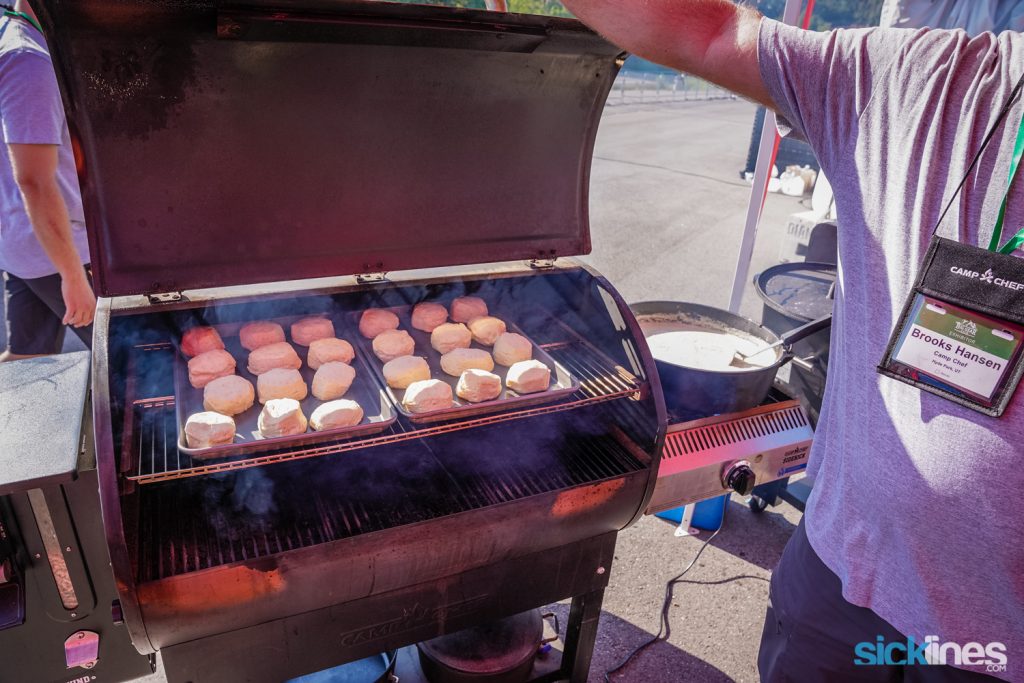 Camp Chef makes a number of products from propane stoves, pellet grills, pizza ovens, grills, oven ranges, cooktops, propane fire pits, hot water heaters, and more. You could quickly be the envy of the tailgate or campground with what these products can cook up.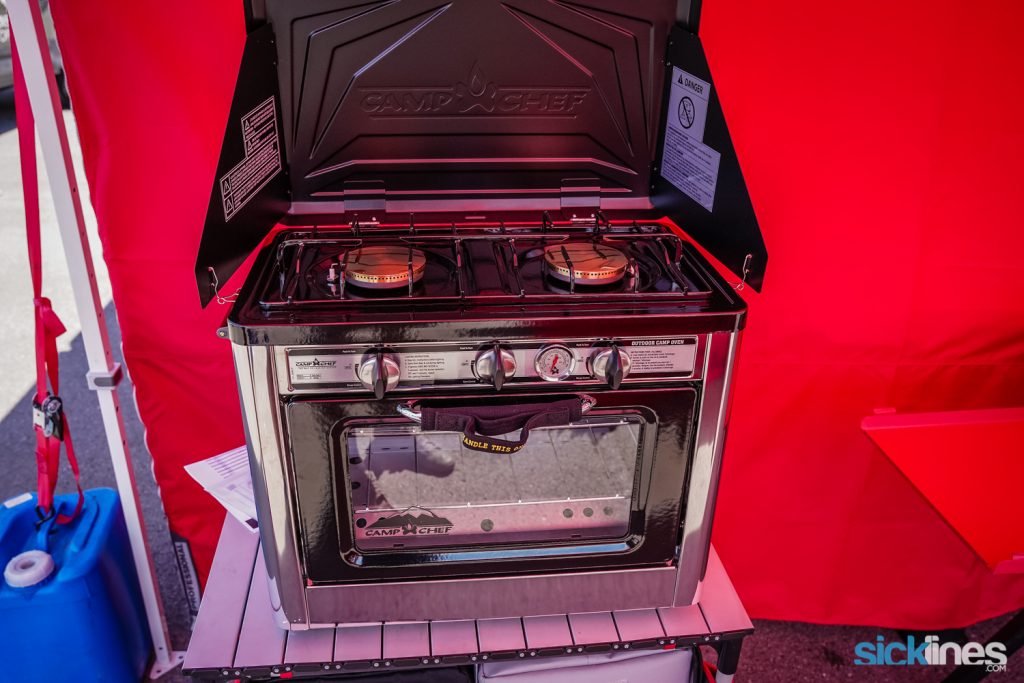 Their popular Everest 2x stove is impressive camping or tailgate stove if you're in the market for a quality two-burner stove that has won countless awards.
"Designed for avid outdoorsmen, the new sleek design of the Everest 2X Mountain Series system is both lightweight and portable. Packed with two, 20,000 BTU burners, the Everest offers quick, matchless ignition no matter your coordinates. Adventure seekers will enjoy a generous 215 sq. inches of cook space engineered for maximum food output. So get out there and conquer your Everest."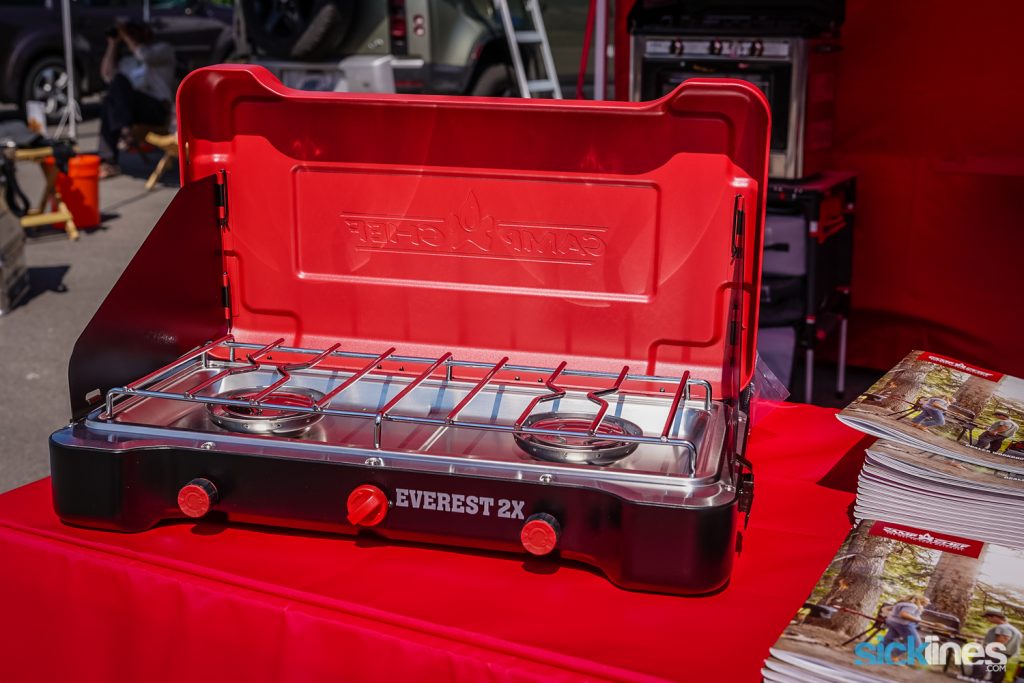 See some additional Camp Chef products in the gallery below.
HitchFire
If you're in the market for a portable grill that attaches in a unique way, HitchFire's grills might be the solution you've been waiting for at your race, campsite, or trailhead. This externally mounted grill leaves you more room in your trunk, van, or truck bed. The bbq smells and grease will stay outside of your vehicle as well with this design.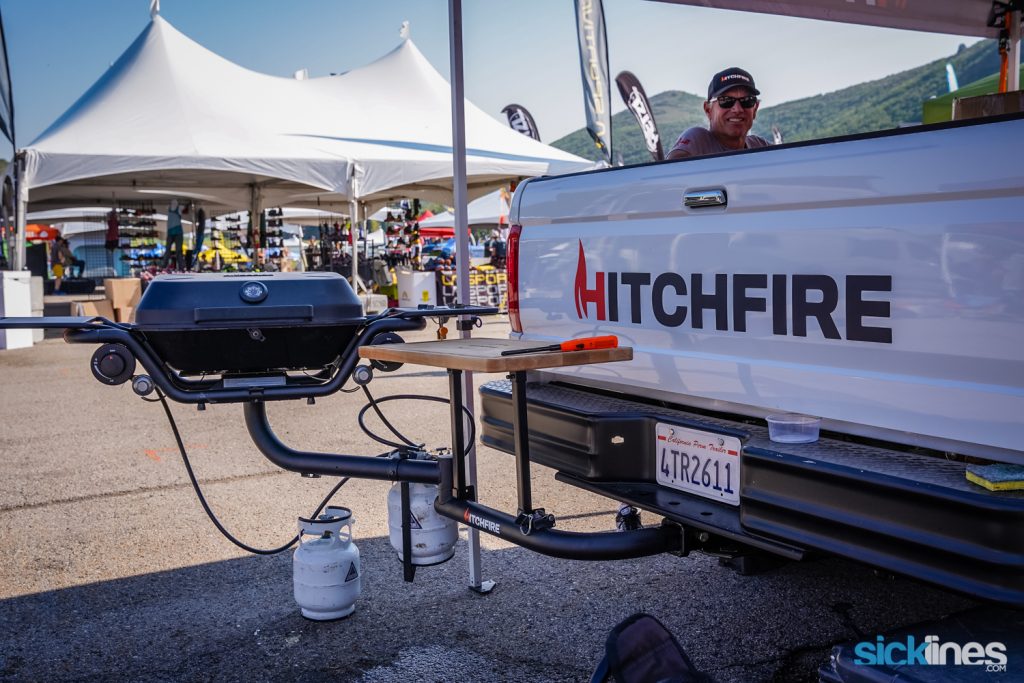 The grill secures to the hitch of your vehicle and is ready to use on or off the hitch. Currently, there are two models available, The Ultimate Grill Station (pictured here) and the Forge15 which are $899 and $549 respectively. An 18×22 space awaits you along with a two-burner setup.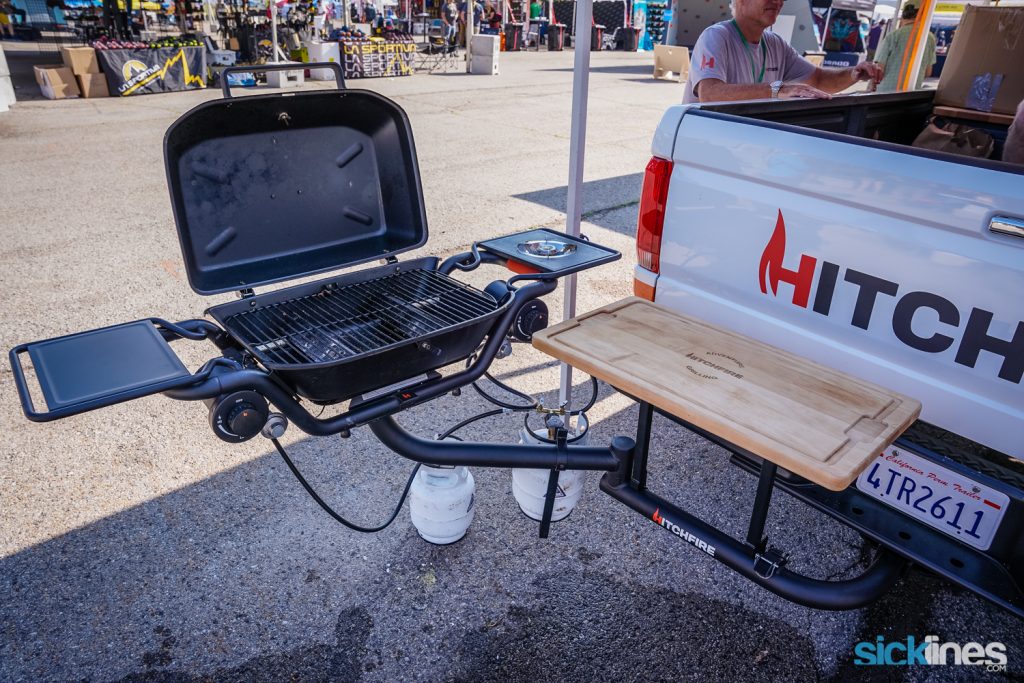 The HitchFire can accept 1lb bottles as well as a 5/10/15/20lb propane tank as pictured here with an adapter kit. The HitchFire pivots on the hitch to give you clear space to do your grill magic. Additional accessories include a side burner and a hard maple cutting board that is included with the Ulitmate Grill Station but optional on the Forge 15. It packs up nicely once everything is done for transportation back home.
Stay tuned for more of our coverage from The Big Gear Show