POOLE 25.11.2020, FOR IMMEDIATE RELEASE – Muc-Off, the global leader in bicycle care and maintenance, releases the all-new Stealth Tubeless Puncture Plug.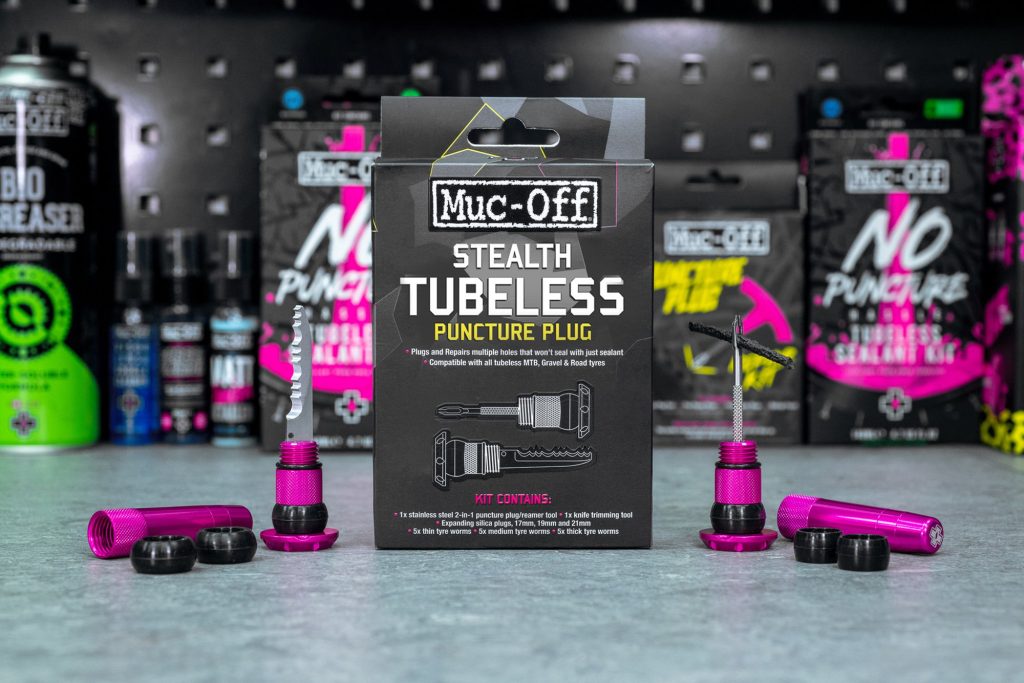 A cleverly hidden puncture tool that's stealthily stashed in a bike's bar ends. The expanding silica plugs included will fit most MTB, road and gravel handlebar sizes and the premium CNC Machined Aluminium bar ends are available in 10 anodised colours that match Muc-Off's tubeless valves, keeping that look on-point, ride after ride. This innovative solution means that riders won't have to carry anything in their pockets or saddlebags, so they'll never head out without these ride-saving tools.
"We're always looking for new ways to make rider's lives that little bit easier. And our new Stealth Tubeless Puncture Plug is no exception. We're stoked to offer a tool which is useful for every type of rider." – Alex Trimnell, Muc-Off CEO
Each lightweight and durable set contains everything needed to get back riding when stuck with a hole that's just not sealing: a stainless steel 2-in-1 puncture plug reamer tool, a variety of different sized tyre worms and a trimming knife. And weighing in at just 33g per side, the Stealth Tubeless Puncture Plug is a small lightweight solution that offers massive benefits.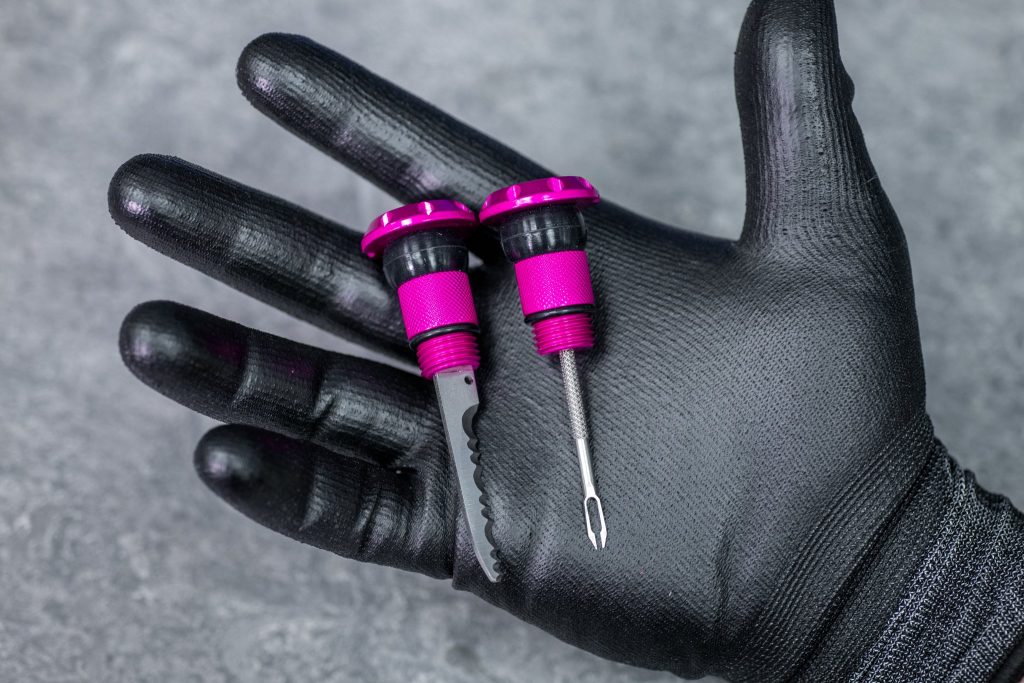 Read more and order it at https://muc-off.com/collections/no-puncture-hassle/products/stealth-tubeless-puncture-plug-1
Muc-Off makes a number of other great cleaning and bike products like their tubeless valves and tubeless sealant.