Yakima
At the Yakima's Big Gear Show's booth's center of attraction was their EXO OpenRange. Designed to help make cooking at camp or home a breeze, the design can streamline your cooking with a variety of attachments to aid in not only cooking but prep and cleanup. We've got some pictures below and more in the gallery at the bottom of this page.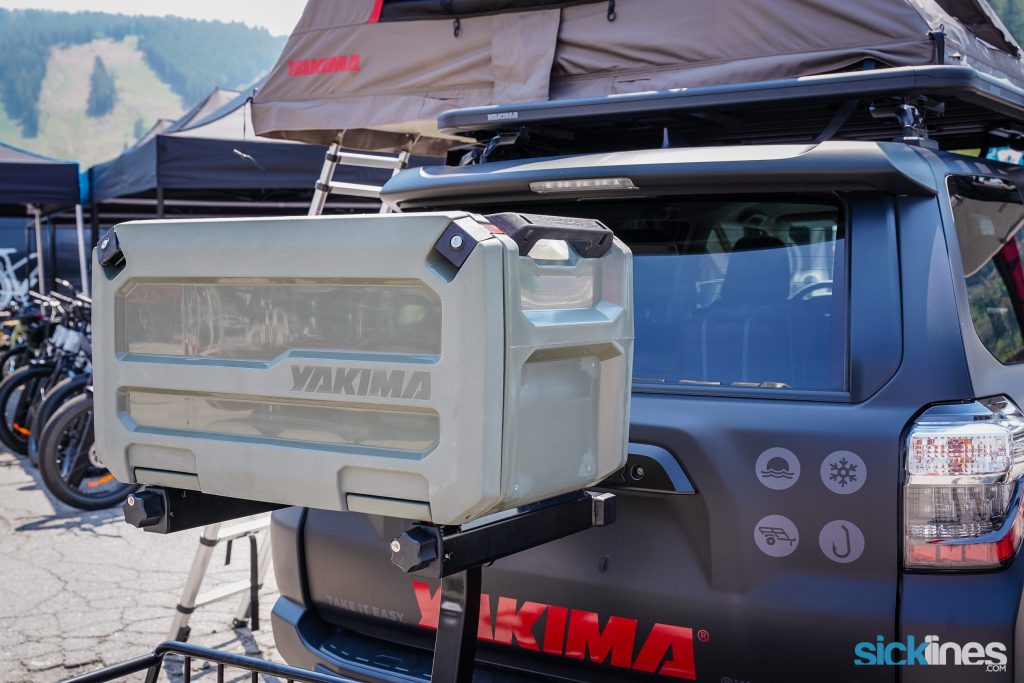 The EXO OpenRange mounts to the modular EXO system. The EXO system is available in a two-tier system (EXO TopShelf) so you can mount bikes on their EXO DoubleUp(#8002722) or a GearLocker (#8002718) as well.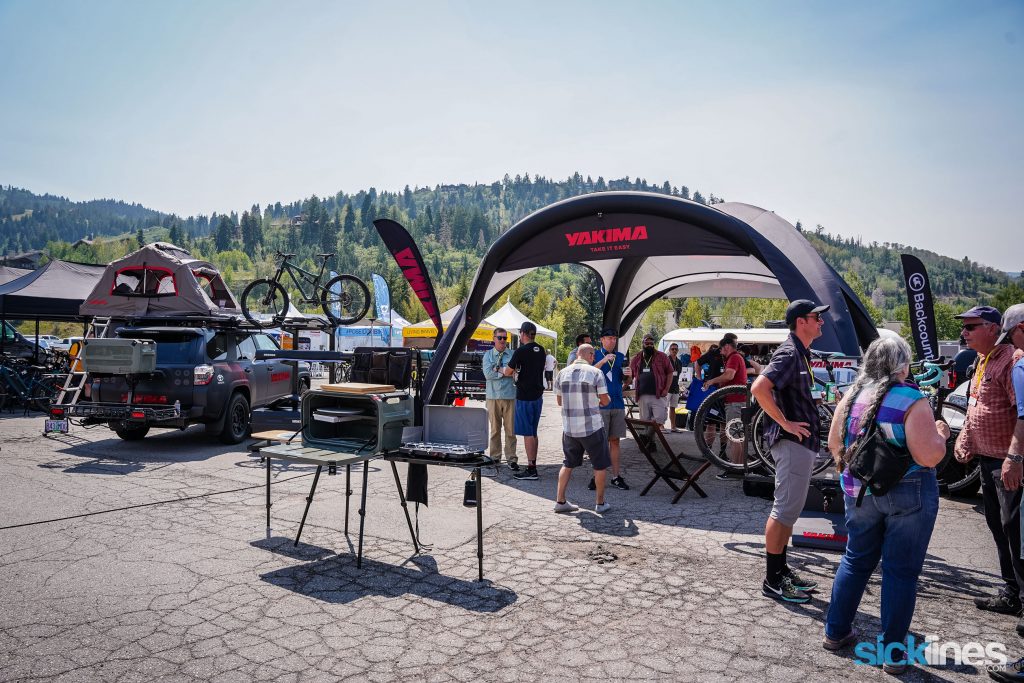 Additional gear mounts are available like the EXO Snowbank, and EXO GearWarrior and you can even outfit an EXO system to carry their OpenRange cooking system or EXO RoadShower Kit.
The LitKit (#8002720) also seen below allows you to add taillights and relocate your license plate for improved visibility and highway safety.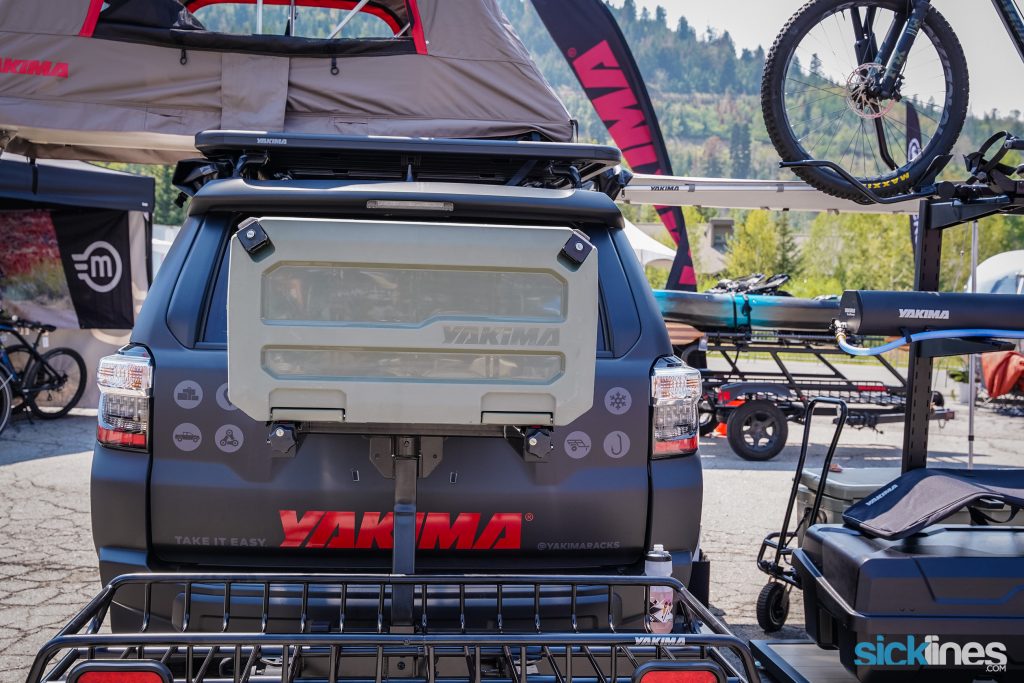 The EXO OpenRange system (#8007448) can be used on the hitch or through the OpenRange Leg Kit (#8007449) as pictured below.
The OpenRange Wood Side Table (#8007451) is made from bamboo and gives you an expanded cook zone and a space for clean-up.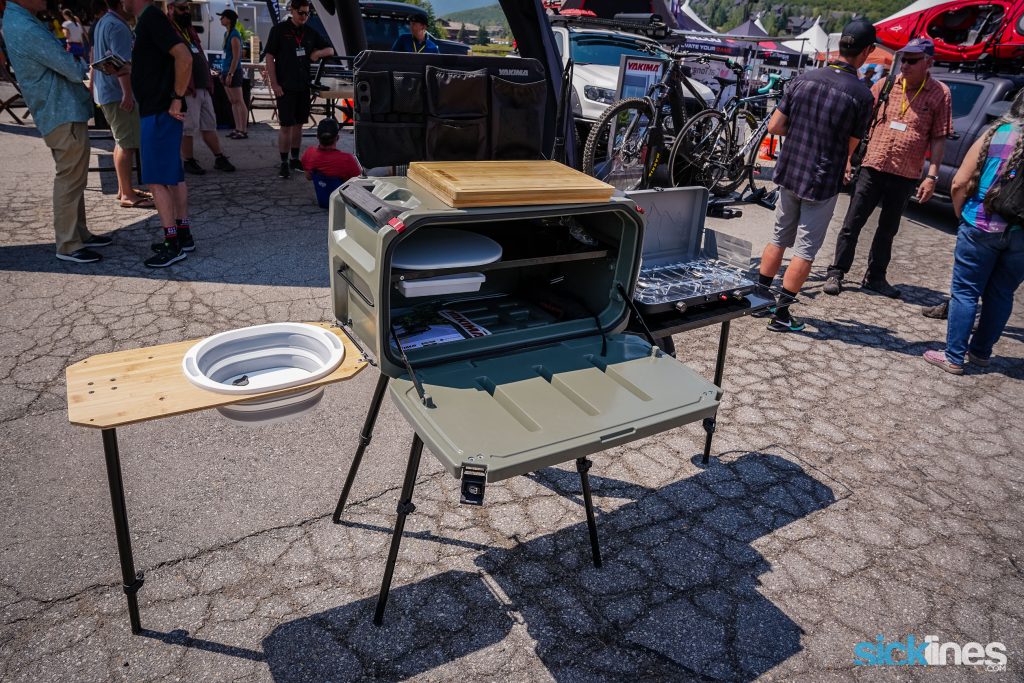 The ad on OpenRange Metal side table accessory is holding the new CookOut (#8007452) (2-burner propane stove with push-button ignition). The windscreen on the back and sides help keep the heat where it needs to be and your flame on.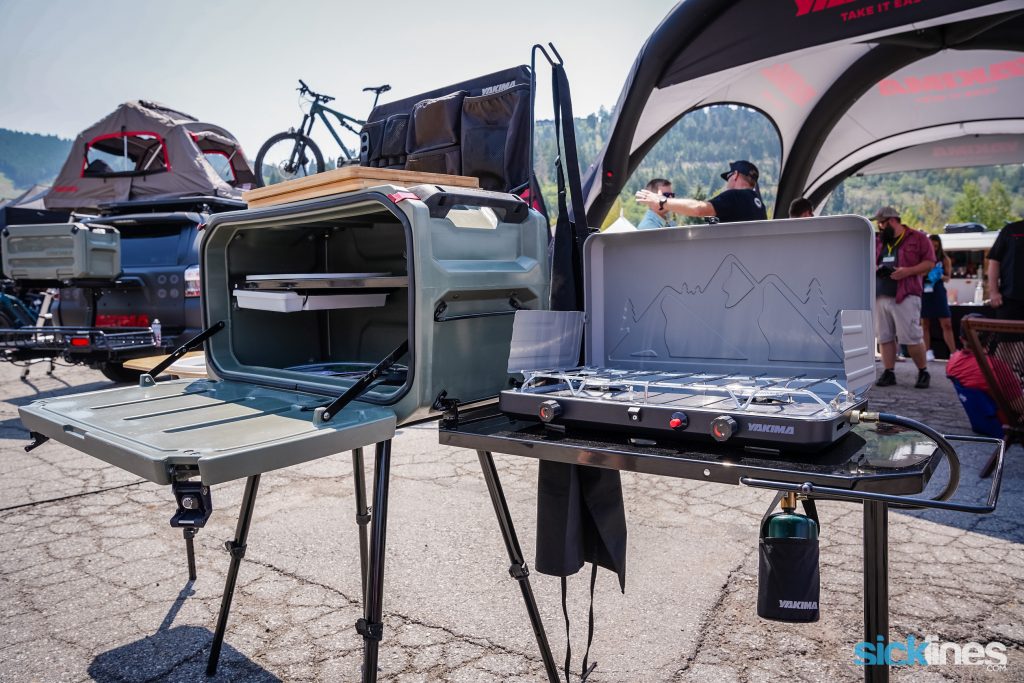 There are lots of organization options inside the unit that keeps all the cooking gear out of a vehicle. This should help reduce the extra cooking totes inside your vehicle as well grease, smells, and more.