Our Big Gear Show content continues below with some product spotlights from Stans No Tubes, SOG, Ignik, and Hydrapak.
Stans No Tubes
Stans No Tubes is well known for its tubeless sealant compound that patches tire puncture holes quickly. That product helped kick start the tubeless revolution and they were at The Big Show with some of their new products.
Stans has updated rims in their Flow, Crest, and Arch lineup with their new MK4 and S2 options.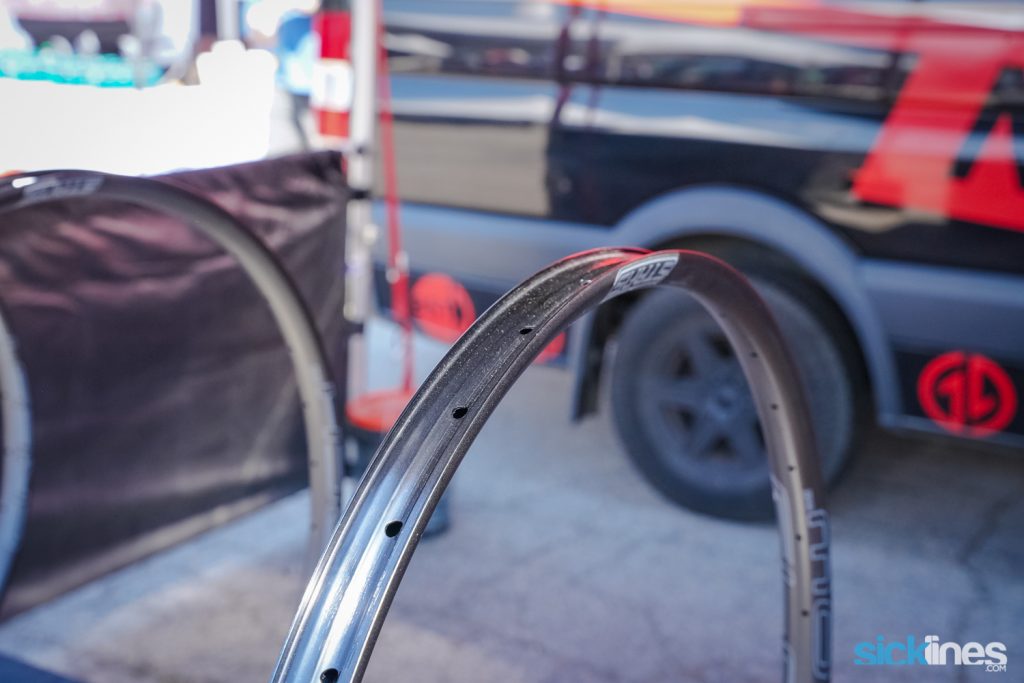 "Building upon their experience making asymmetric carbon rims that incorporate their patented Bead Socket Technology (BST), Stan's developed the MK4s, their first asymmetric aluminum rims. The BST-Asymmetric design allows for an improved bracing angle and nearly equal spoke tension balance, while also maintaining the easy inflation and reliable airtight seal that have made Stan's the leader in tubeless rim design. The new MK4 series rims are available in three updated widths. Each Crest, Arch, and Flow model has its own purpose-built, wider rim shape and spoke hole offset."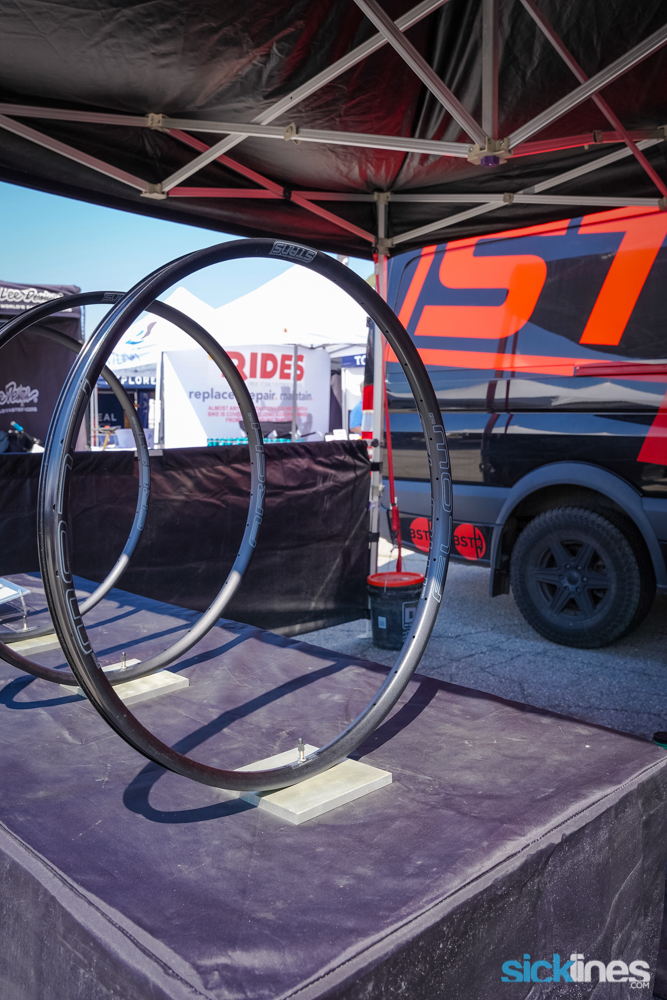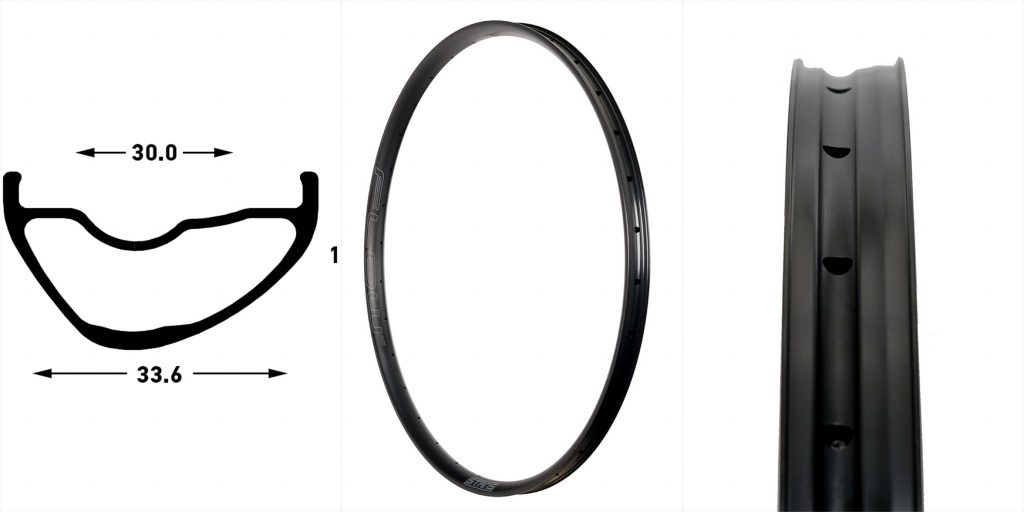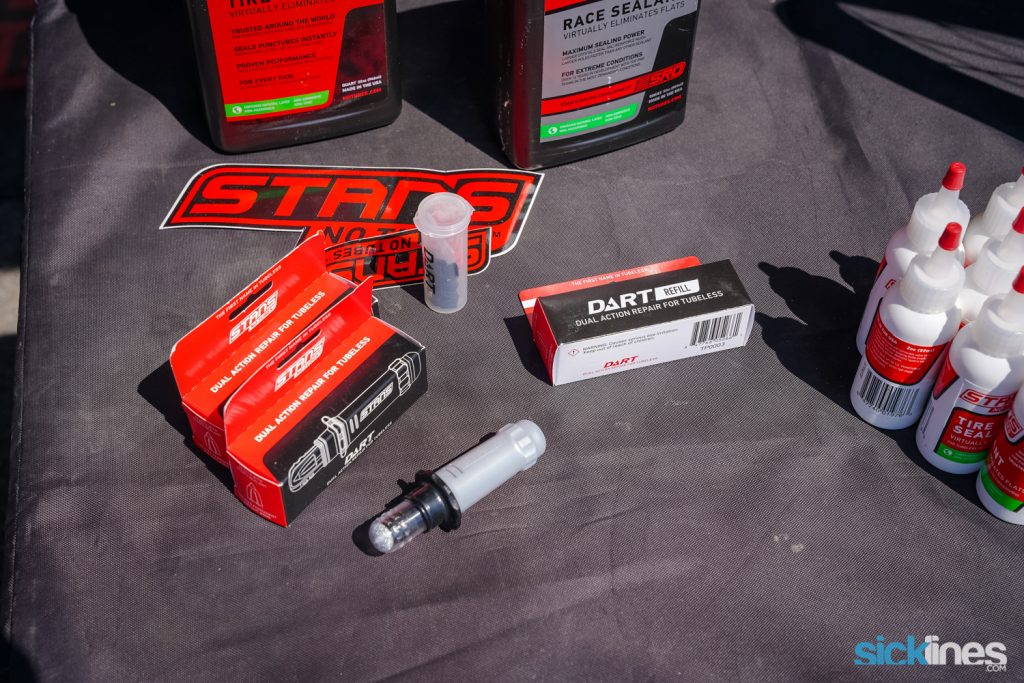 The Stans Dual Action Repair For Tubeless (DART) system is a neat little tool to keep handy to help repair large holes in tubeless tires. It is unique in that it reacts with tubeless sealant to create a chemical bond to help seal the plug with the tire for a quality repair.
Stans also offers tubeless valves in various sizes (35, 44, 55, 80, 100mm) as well to go along with their tubeless tape, and sealants.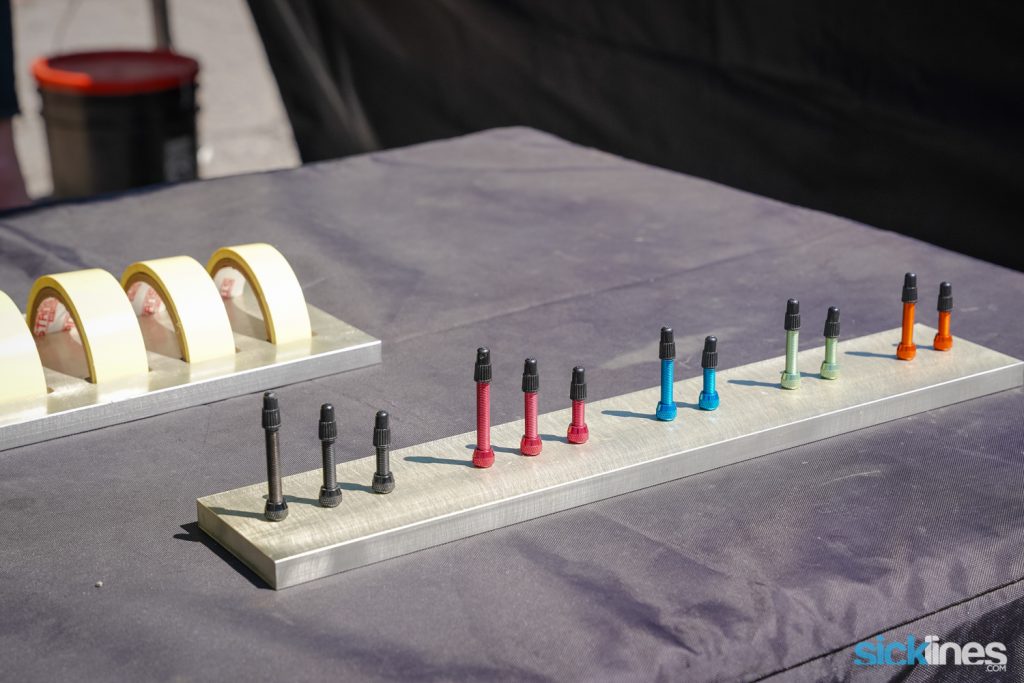 SOG Speciality Knives and Tools
A quality knife or leatherman-style tool is a great thing to have readily available. We like having one in vehicles, pockets, camping, and cycling. SOG makes some great ones and we're big fans of the SOG knives and tools.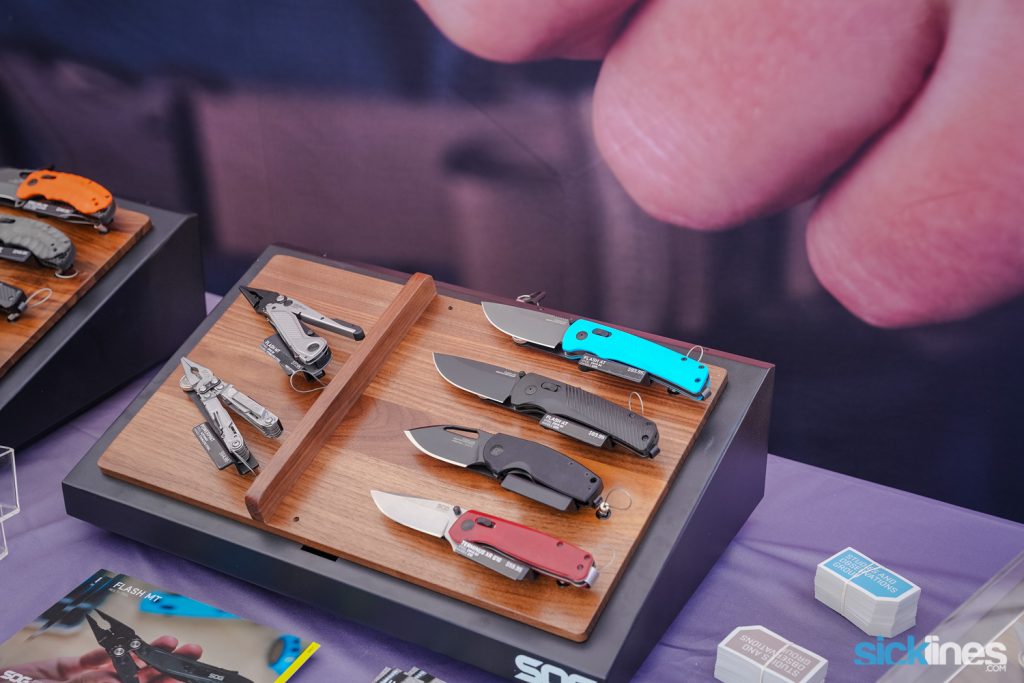 SOG makes a wide range of products to suit a large variety of users and use-cases. We dig the Tanto blade which has a sharply angled tip that somewhat resembles a chisel point in a quick style opening but you can see the blade variety across the SOG knives below.
The Parashers, Poweraccess DLX, Vision XR LTE, Terminus XR G10, and SOG-Tac XR are part of their professional collection and the quality and price reflect that. Many products in this lineup feature hardened blades, quick releasing, ambidextrous, and many more features.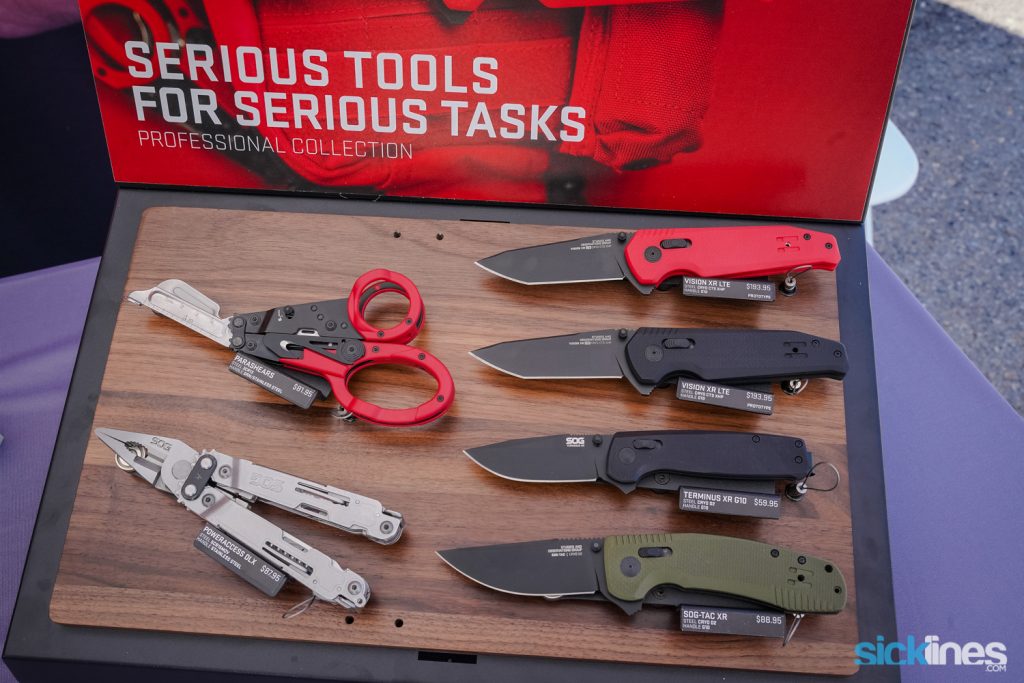 The Aegis family of knives is built for the outdoors and offers fixed and folding options. It feels comfortable in the hand and SOG has a variety of grip textures across their range to suit each knife.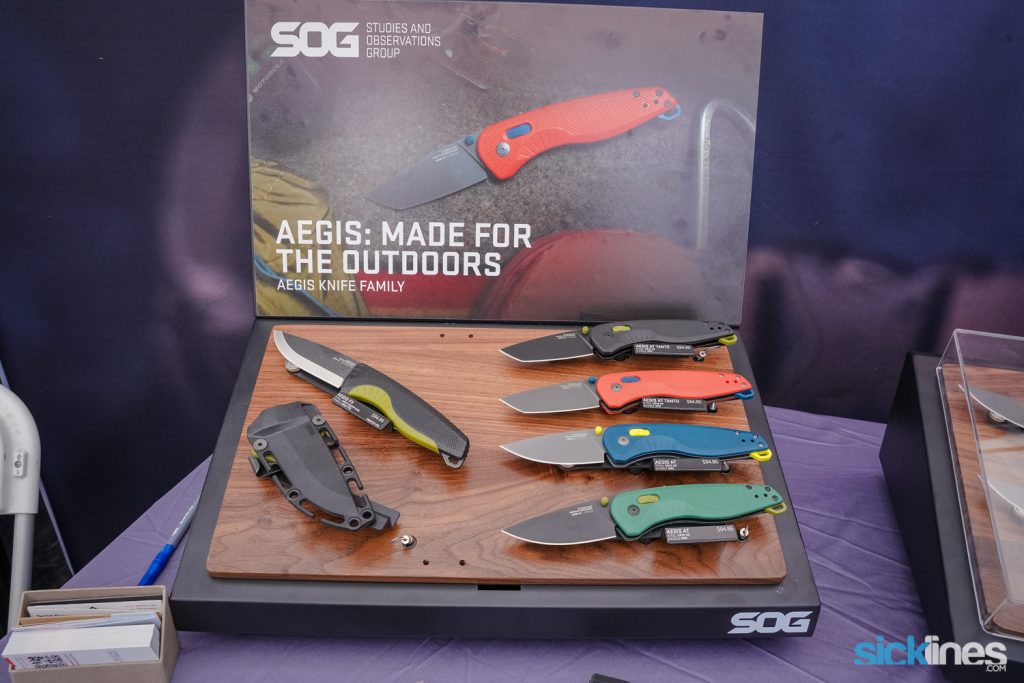 The Altair, Kiku XR LTE, Terminus XR LTE, and Ultra XR blades.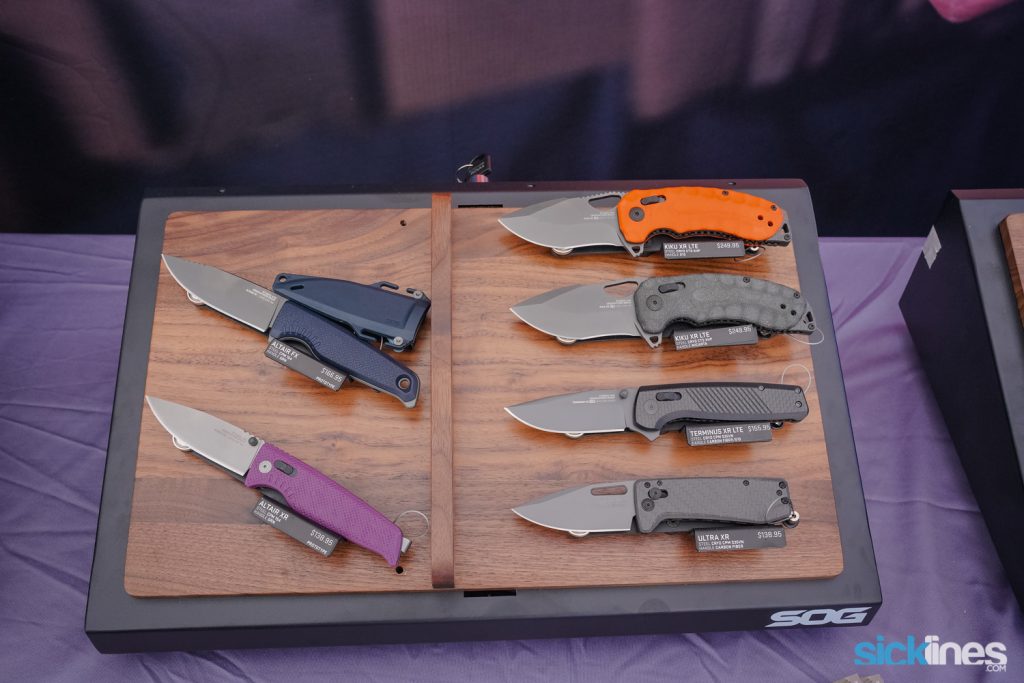 You can see some of the lighter-weight knife options from SOG below including the Altair XR, Altair FX, Ultra XR, and Terminus XR LTE. Combining materials such as carbon and graphite makes for some really lightweight knives.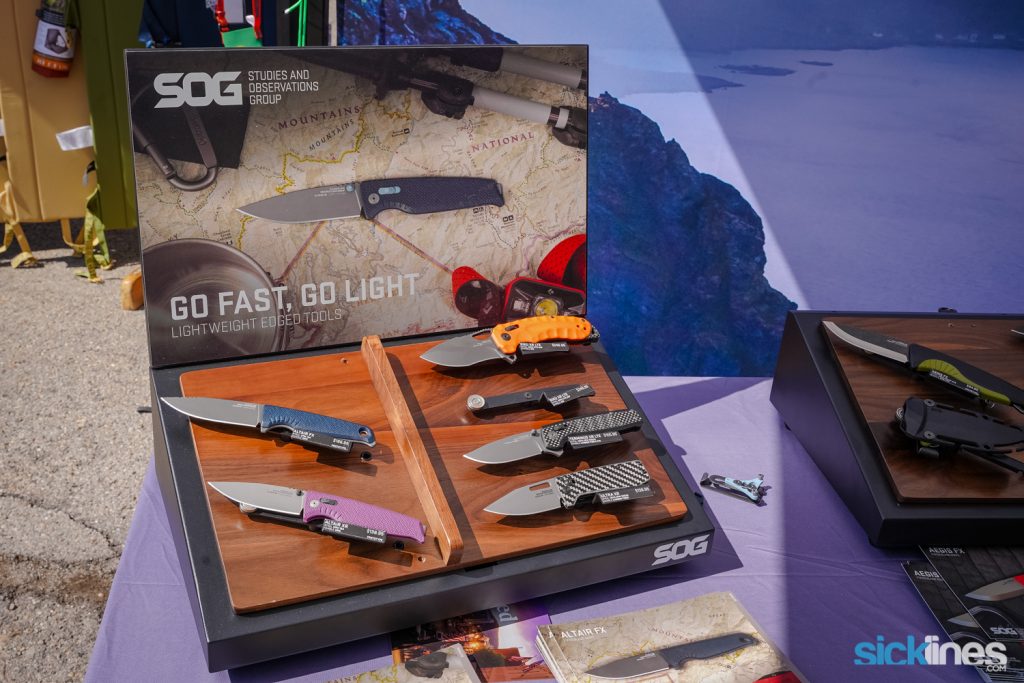 Ignik
Ignik is a company that focuses on sustainable gear for the outdoors and sustainable heating products.
We're big fans of refillable propane tanks to reduce waste and Ignik's Gas Growler is a 1.2 gallon propane tank offering that has some great packaging. This size gives you about the equivalent of five 1lb propane canisters.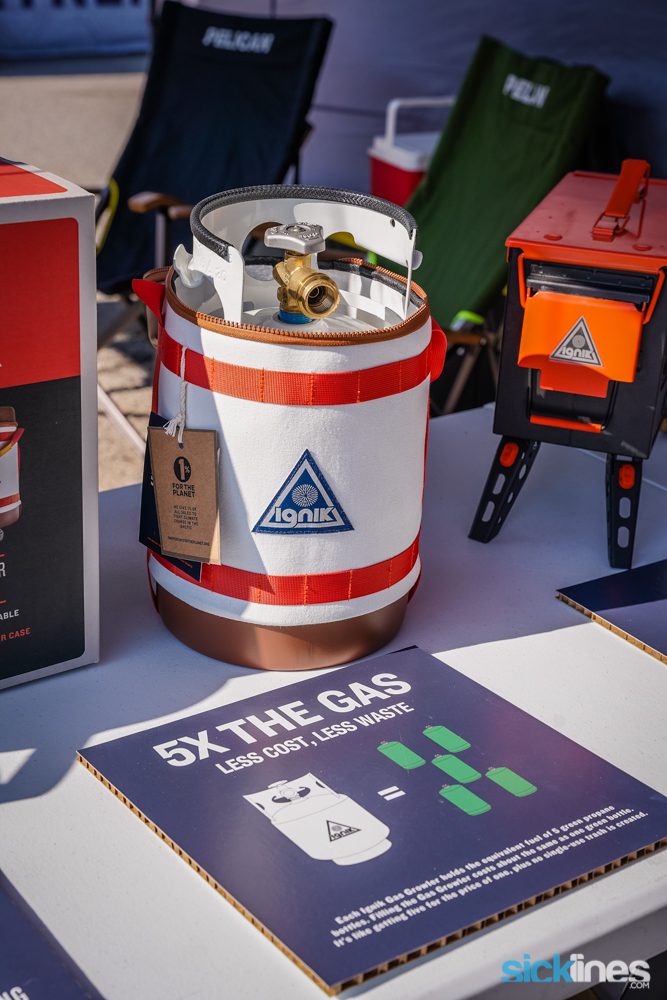 You can refill these propane canisters at Uhauls, equipment rental locations, and more at a lower cost than paying for a full refill. The other benefit is you only pay for what you get as you aren't returning an empty or partially filled propane tank. This also helps reduce the usage of the 1lb canisters that end up in the dumpster.
Look for new size options in the future from Ignik as well.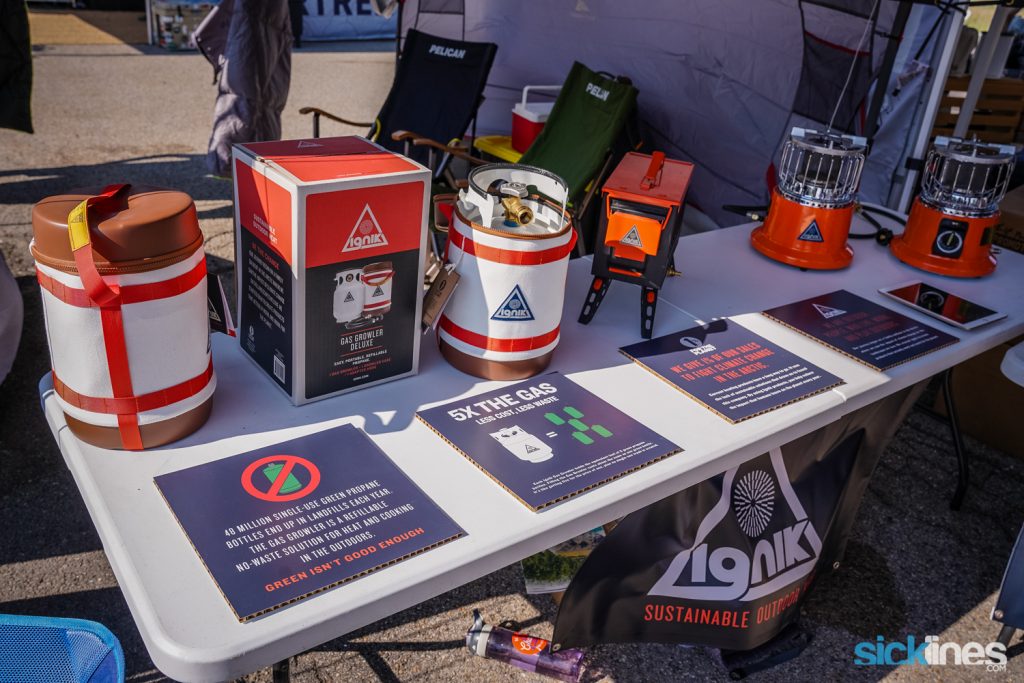 If you're looking to heat your seat, blanket, or sleeping bag Ignik has a lot of neat options here as well that work on 12v/5v power sources. Their heating element is made from a carbon strand so it's machine washable too.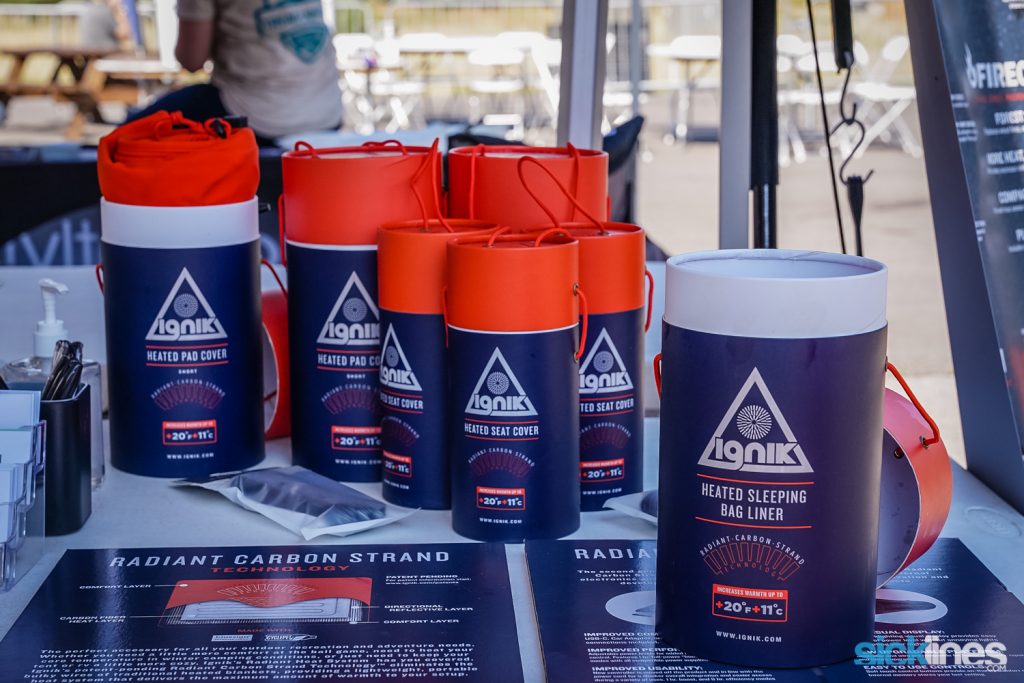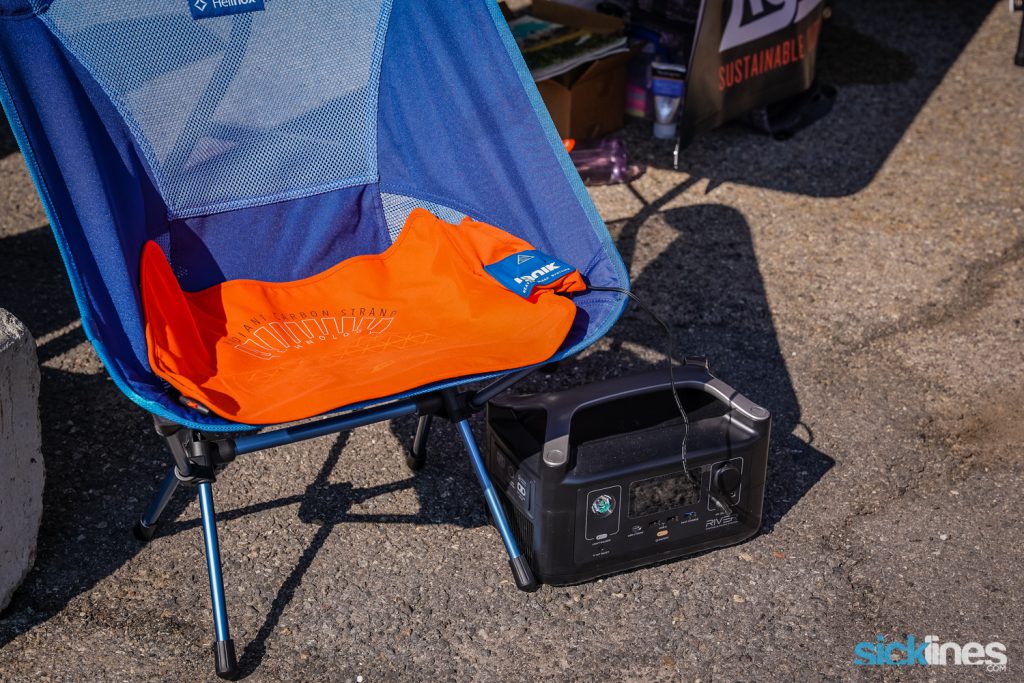 There is a radiant barrier as well that helps direct the heat upward in their pads. Just connect their heating pads to a power source like a Goal Zero / Dometic / USB / 12v plug / 12V car adapter.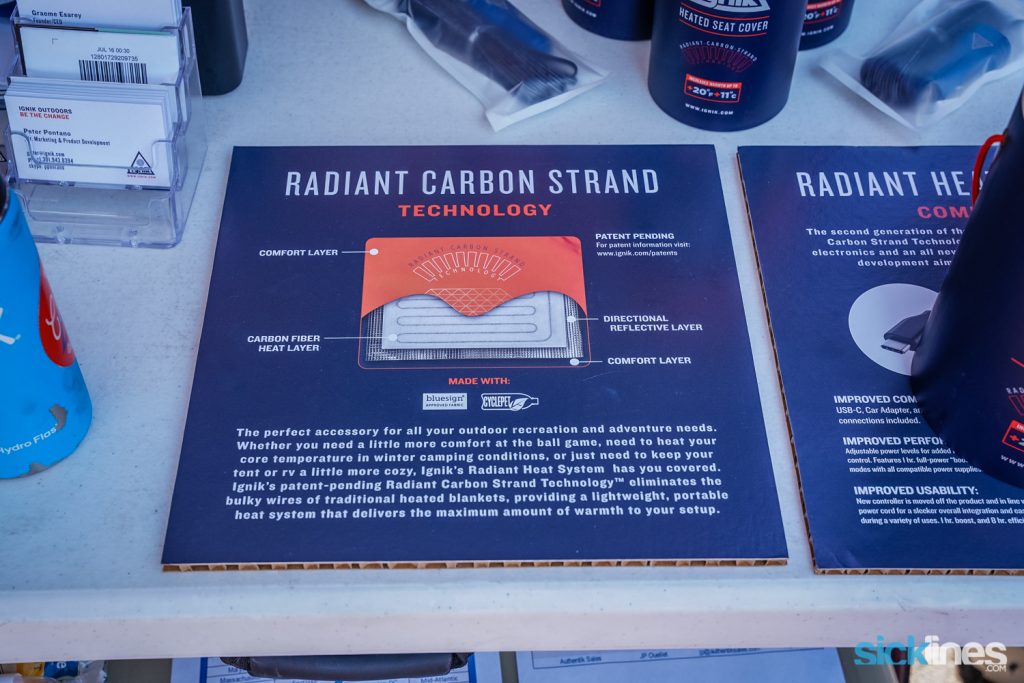 Bigger heating options are available with their sleeping bag model and you can see the dual-zone areas for heat and warmth.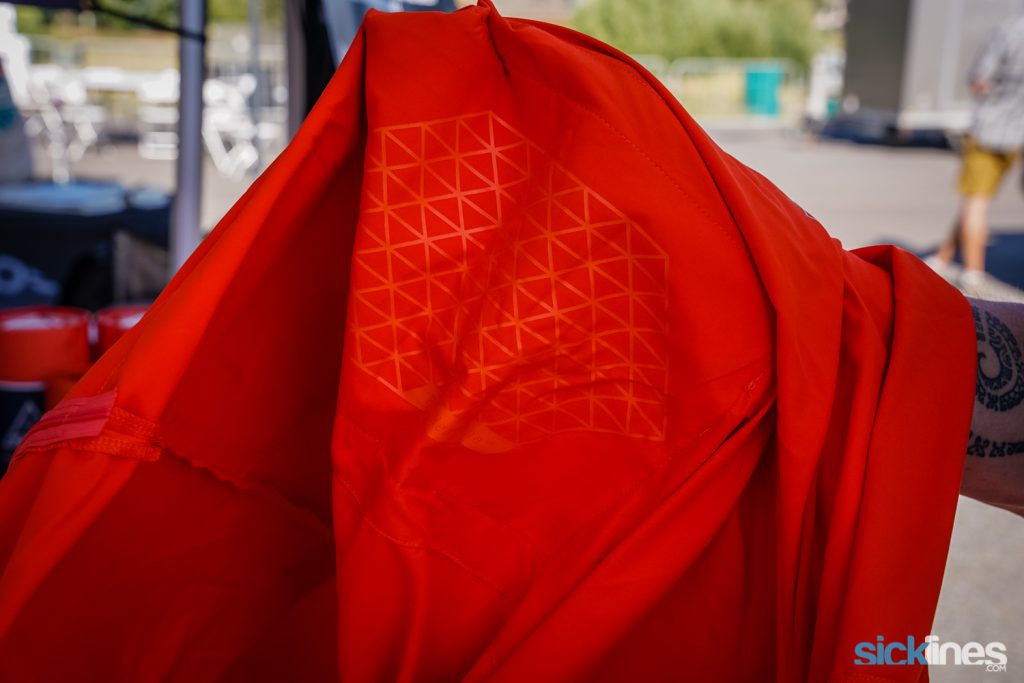 There is a new Radiant Heat System 2.0 option coming as well that will allow you to set a temperate instead of the traditional high / medium / low with an adapter along with some other updates.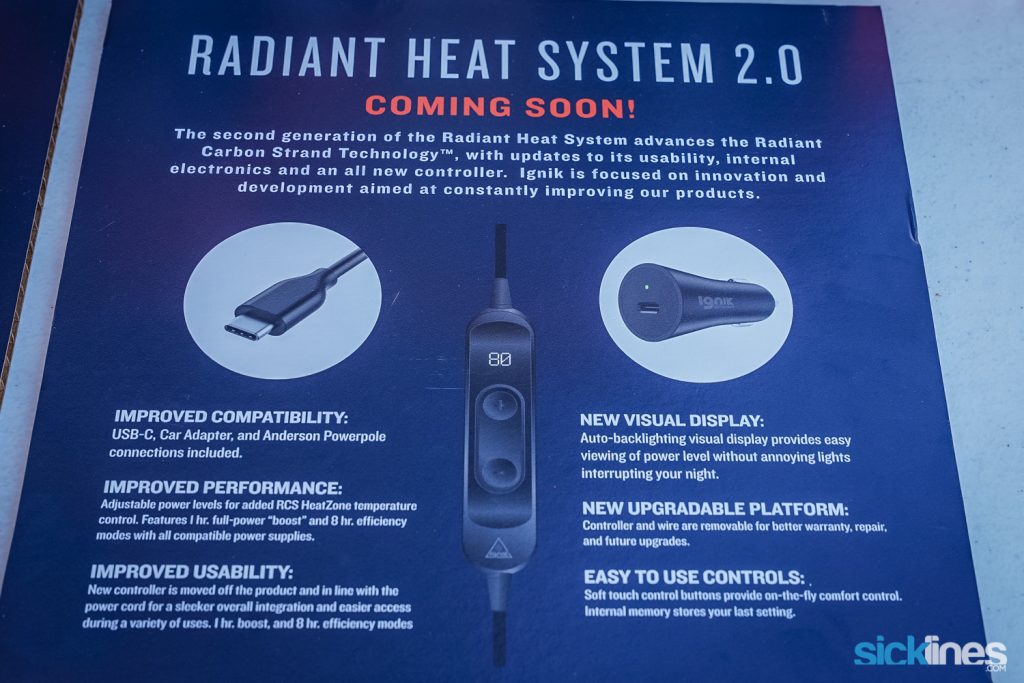 Ignik also makes air-activated warmers to keep your hands, toes, sleeping bag, or whatever you desire to warm during spring, winter, fall, or generally cold temperatures. Their Air Activated Warmers are 98% recyclable or compostable. They are packaged and shipped in a kraft box with paper labels. All shipping can be recycled with cardboard or mixed paper as well.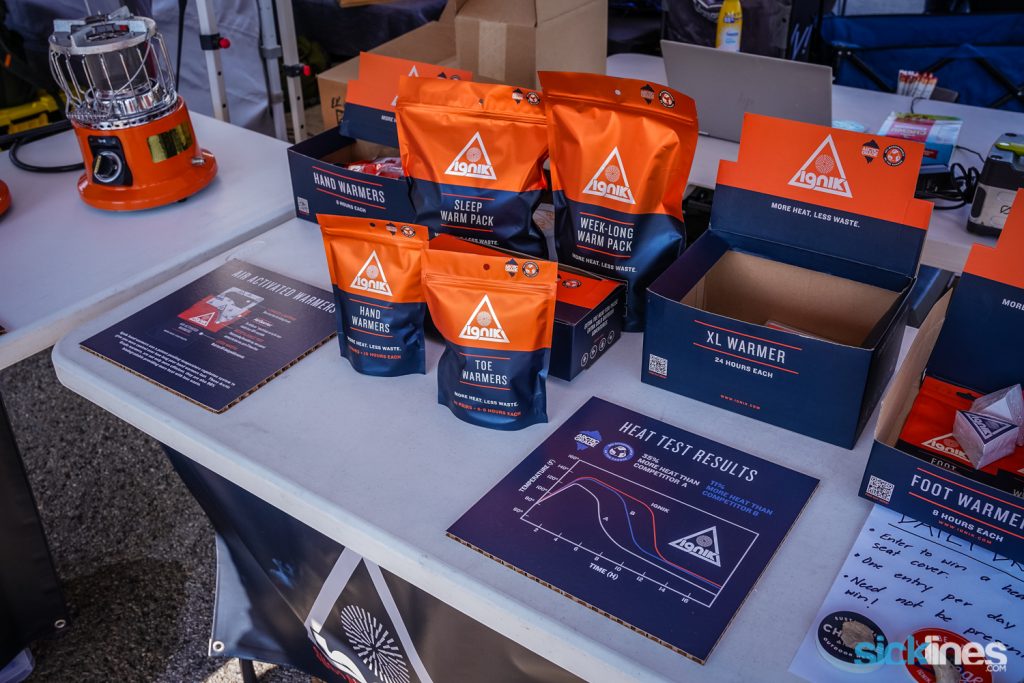 You can see some additional pictures of the Ignik products in the gallery at the bottom.
HydraPak
HydraPak makes some great hydration products that often don't get enough discussion as they just work day in and out.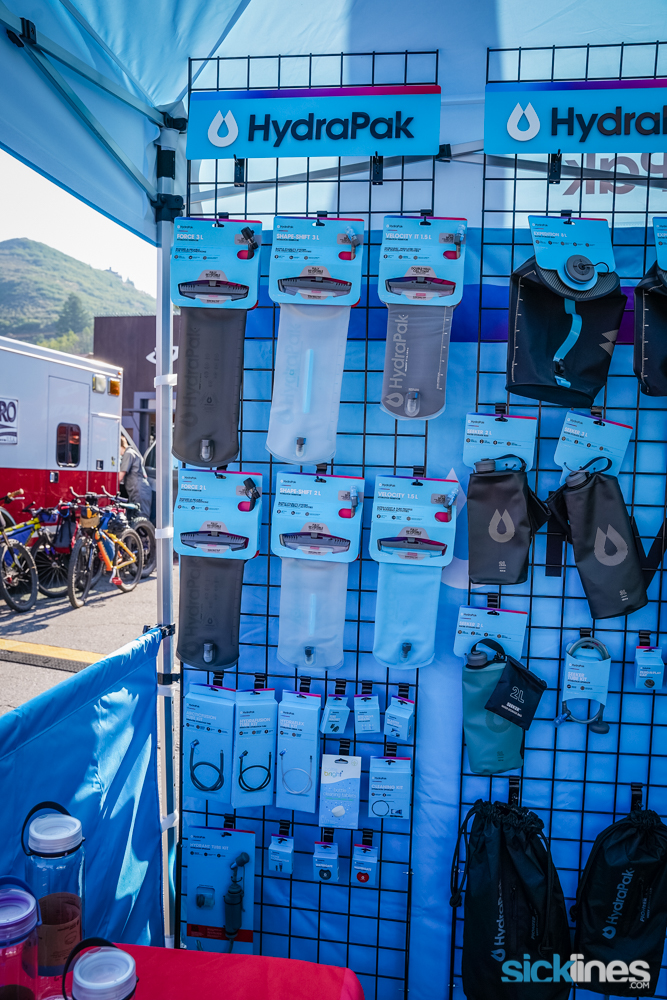 If you're in the market for a new hydration bladder the HydraPak options are an easy recommendation. Their reservoirs are easy to fill since the entire top slides open. Resevoirs are available in a wide range of sizes to suit almost any hydration pack or hip pack. Their quick connect drink tube system also works easily.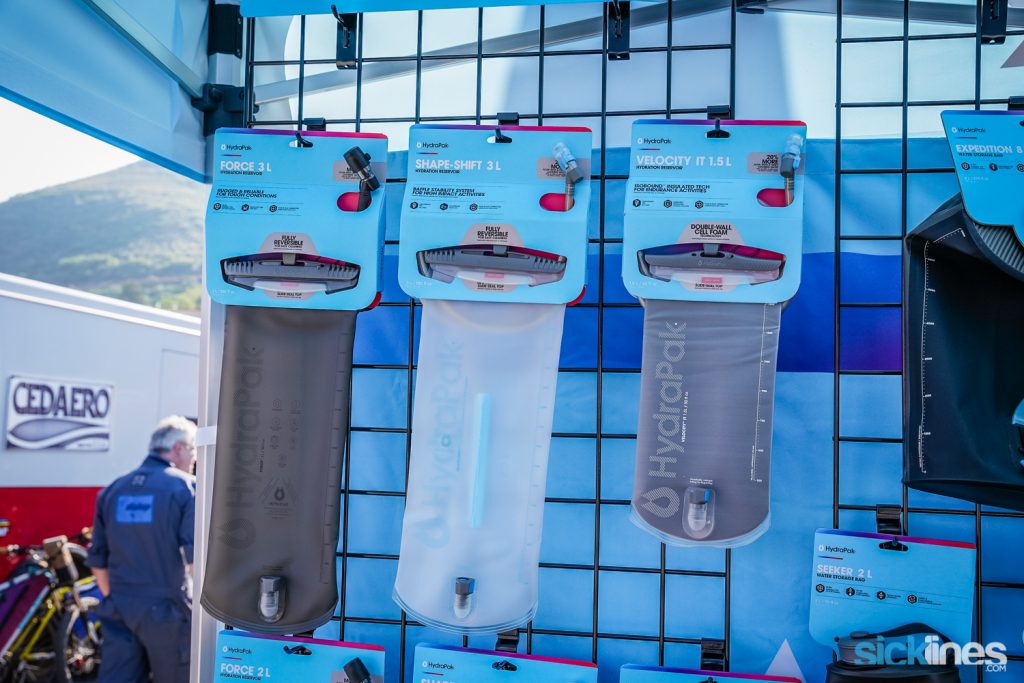 In addition to being able to easily put ice and liquid into the bladder when it is time to clean the reservoir, you can easily turn it inside out and get your entire hand inside to clean thoroughly.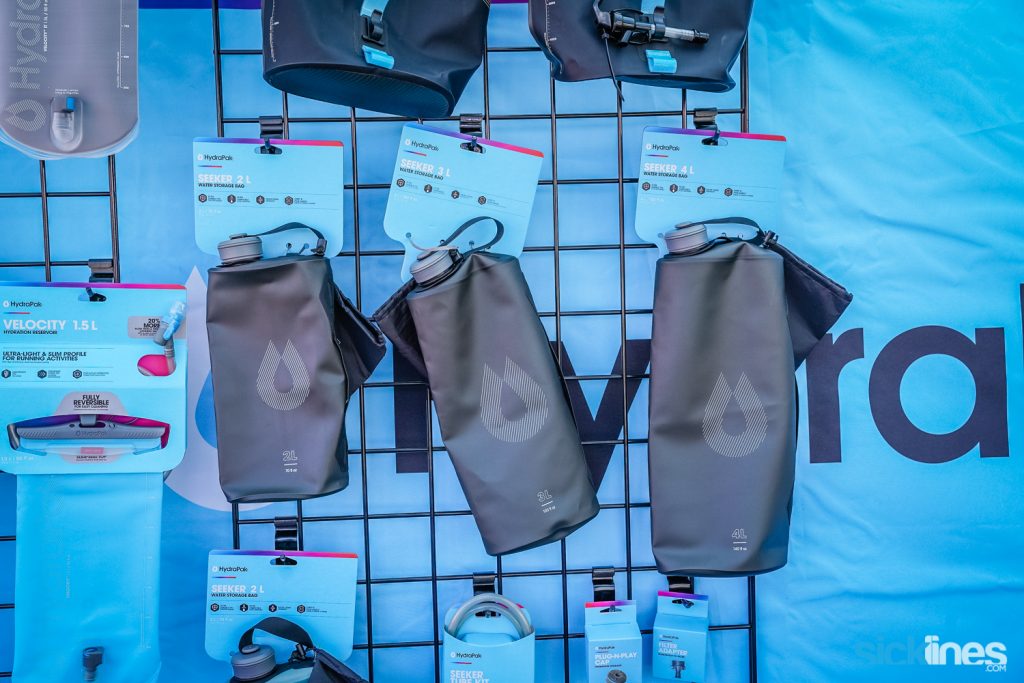 If you're looking to transport water Hydrapak also offers soft container water storage bags and bottles. The nice thing about these is that they can conform and pack down nicely without taking up a lot of space.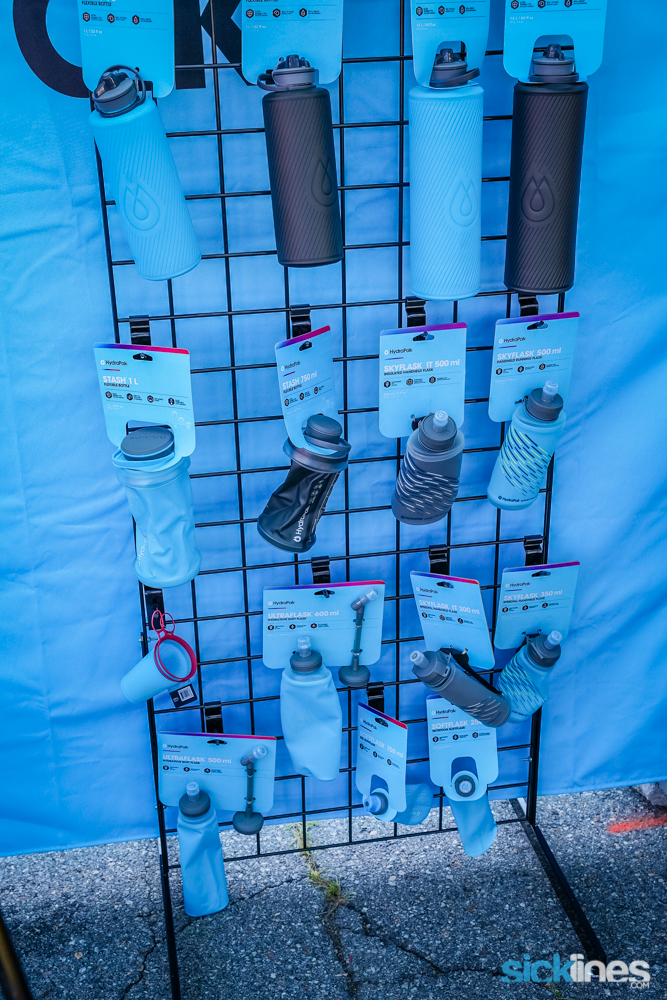 You can see some more offerings in the gallery below from HydraPak or visit their website.
Stay tuned for more of our coverage from The Big Gear Show
If you want to read more about The Big Gear Show, visit their website at www.thegbiggearshow.com