Words / Photos: Canyon Bikes
The 2021 Canyon Stoic is proof that you can create a phenomenal trail bike without adding squishy bits to its backside. The Stoic is just as brilliant while tackling technical trails as it is when sessioning jumps or messing about on the pump track.
Simple. Tough. Affordable
Modern geometry, stellar kit, a bomber frame, and a host of thoughtful design touches make the Stoic the go-to rig for a wide range of riders—from cash- strapped types to anyone who craves a hardtail's close connec- tion to the trail, yet is unwilling to sacrifice performance when the trail gets steep and dicey.
Just last week Canyon released their Canyon Spectral 29 and today they've announced a new hardtail called the Stoic.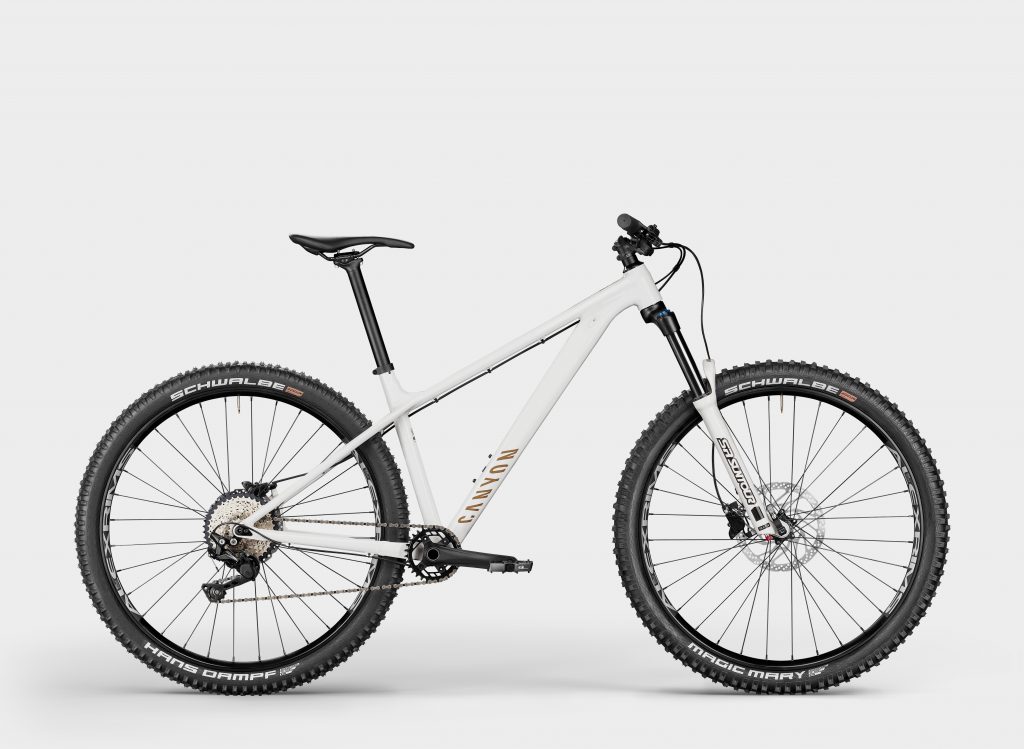 Stoic 3
The Stoic is available in three trim packages for 2021, Stoic 2, Stoic 3, and Stoic 4. In the USA, the Stoic 2 and 3 will be offered for 2021.
USA MSRP $1099 Stoic 3 and $1799 Stoic 4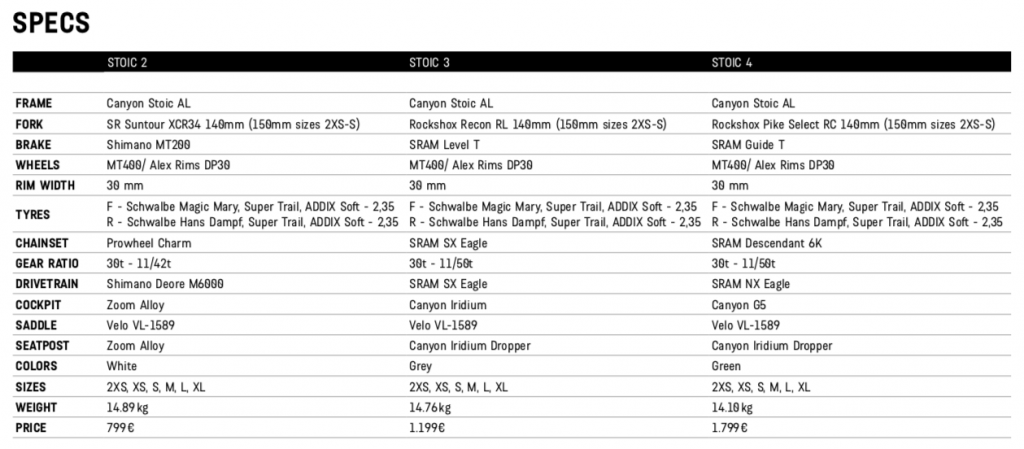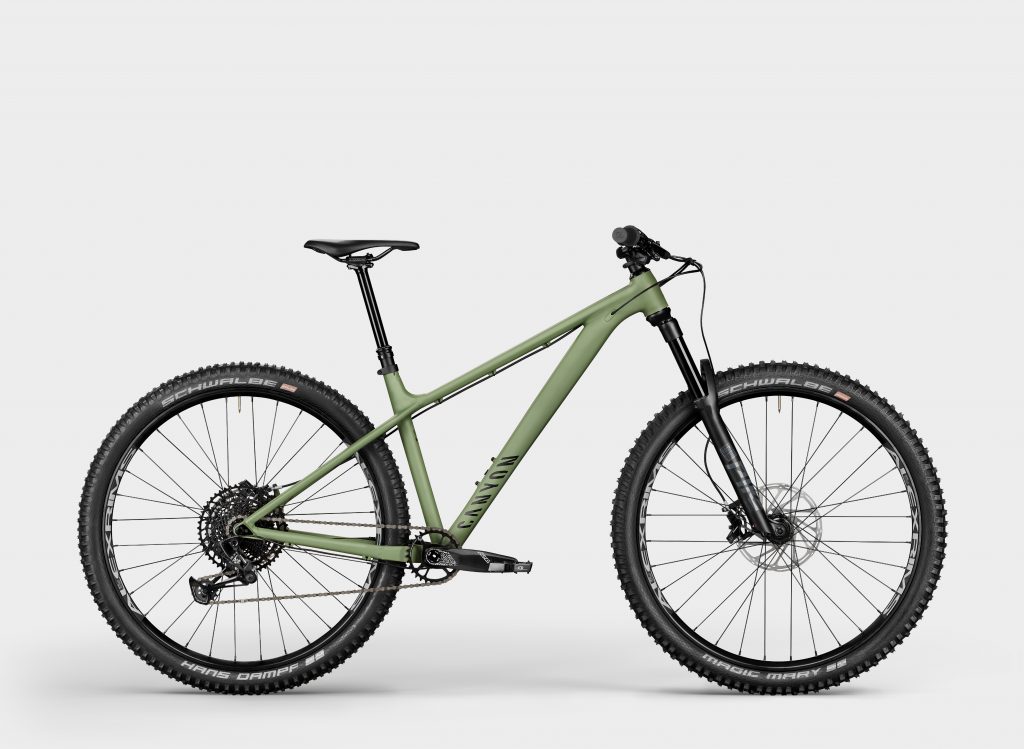 Stoic 4
NO-HASSLE CABLE ROUTING.
Working on your bike shouldn't require an engineering degree or a dictionary of curse words. That's why we made the Stoic easy to maintain. Threading ca- bles through the Stoic frame is a cinch. Cable ports at the headtube accommodate full-length rear de- railleur and dropper cables. Like- wise, a large access port near the bottom bracket/downtube junc- tion means that you won't lose precious minutes of your life furi- ously trying to fish cable housing through your downtube.
FULLY EXTERNAL BRAKE ROUT- ING.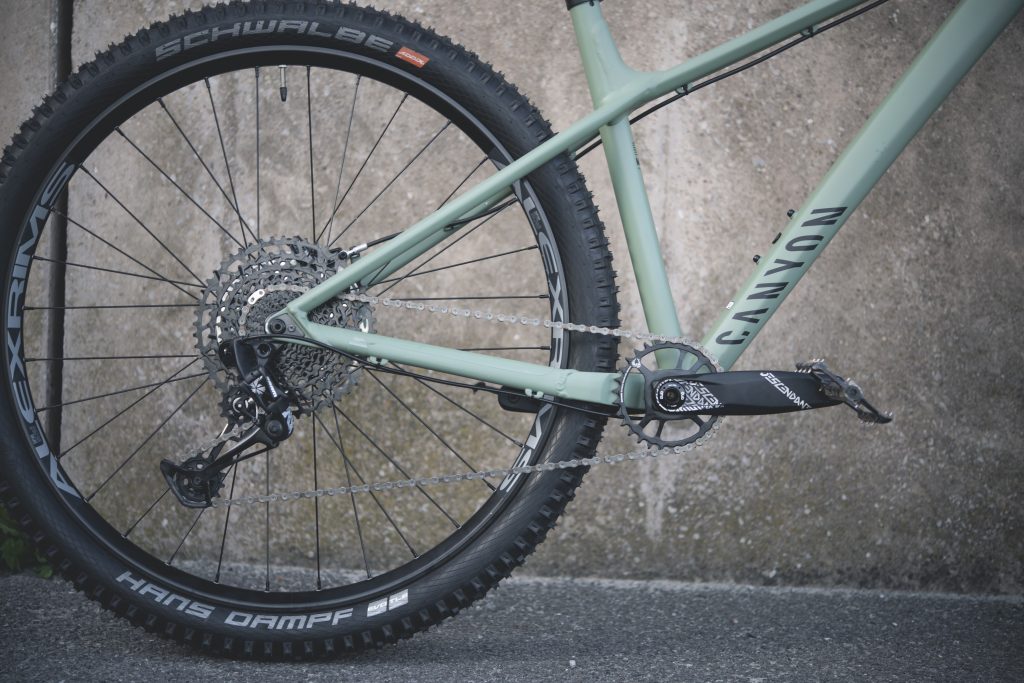 We equipped the Stoic with ex- ternal brake-line routing so that you don't have to bleed your rear brake every time you remove or replace your rear stopper.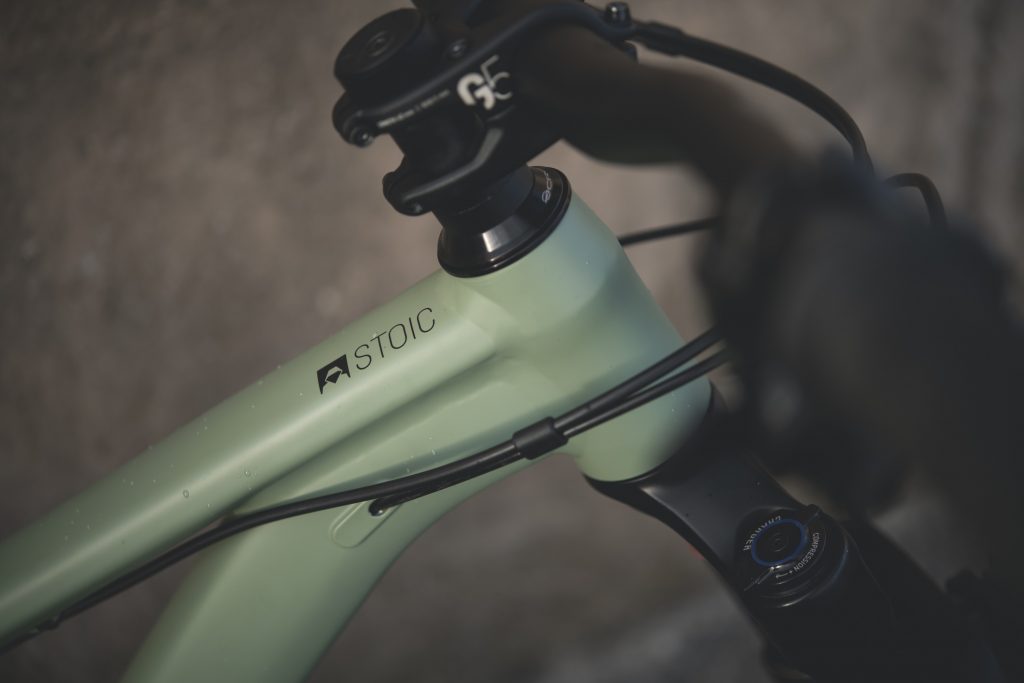 SMART WHEELSIZING
There's an old, time-worn adage, "Pick which wheelsize is right for you and then be a !#@$ about it." True, we riders can be illogically obsessive about wheelsize, but the simple truth is both 27.5 and 29-inch wheels have their merits. Accordingly, we skipped the fanatical dogma and simply equipped each Stoic with the best-performing wheelsize for its given frame size.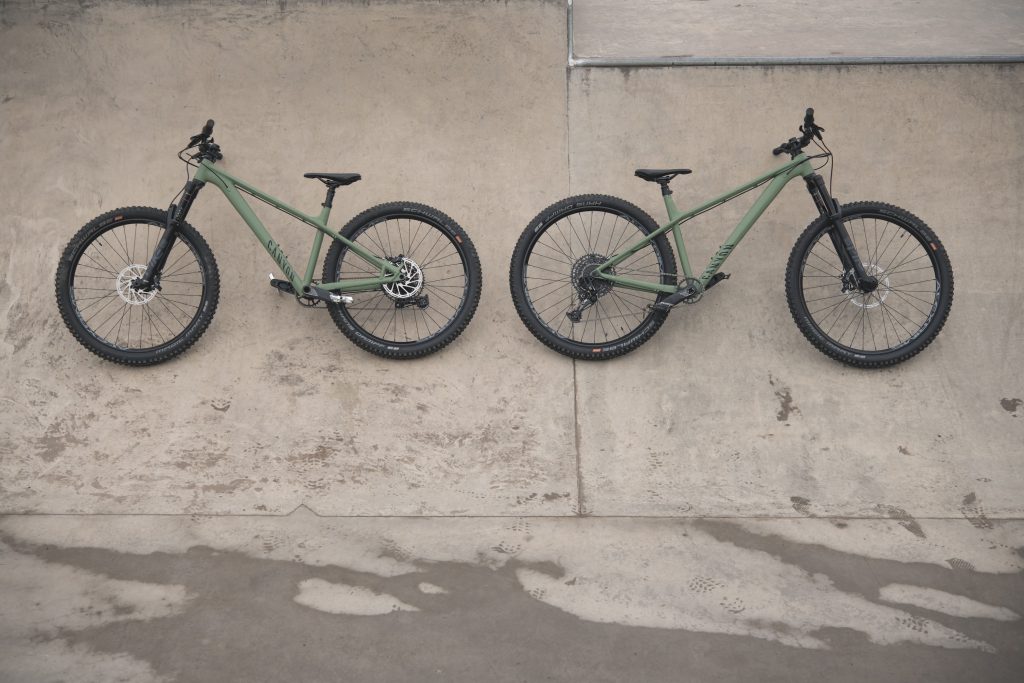 Double-extra Small (2XS) through Small frames sport smaller 27.5 wheels, which simply mesh well with smaller frame dimensions. Medium through XL frames wear 29ers hoops, which pair better with larger frames. Sure, we could've shoehorned 29er wheels
into the tiniest of Stoic frames, but the handling would have sucked. So, we didn't.
Our goal is to give every rider the same stellar handling no matter how short or tall they happen to be and tailoring wheelsize to rider size helps us achieve that on the Stoic. That's also why 2XS through Small Stoic frames feature an additional 10mm of front-suspension, which gives the smaller-wheeled Stoic models a similar stack height and technical handling as their larger-wheeled bretheren.
Travel is 140mm on the M-XL 29er bikes. 150mm on the 2XS-S 27.5 bikes
Geometry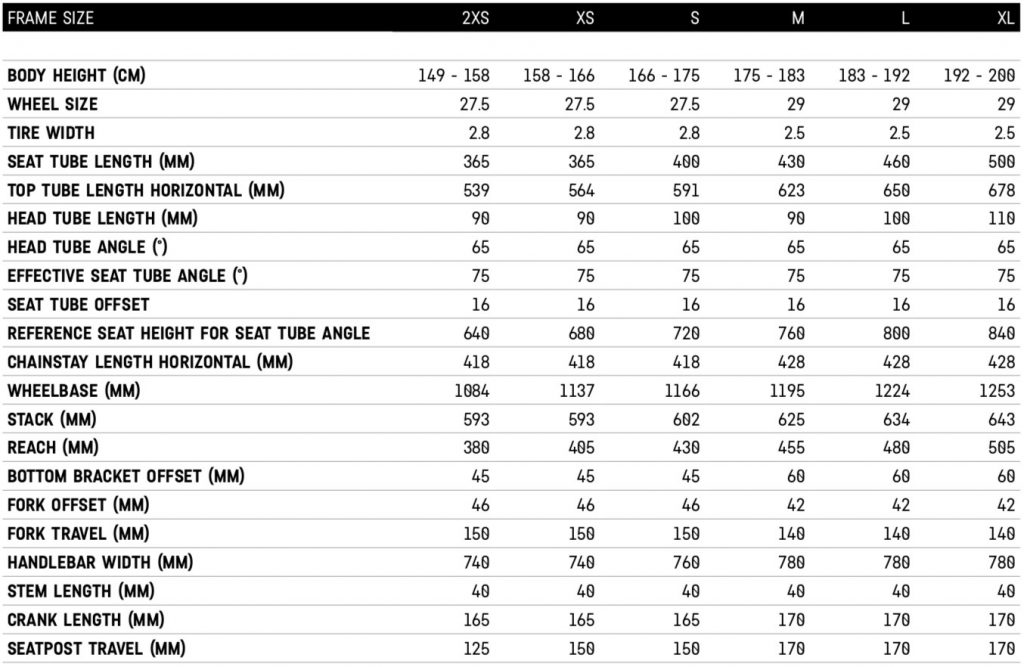 Read more about the Stoic at https://www.canyon.com/en-us/mountain-bikes/trail-bikes/stoic/
Check out their new Spectral 29 if you missed it as well.