Today, Santa Cruz has announced two new Heckler electronic mountain bikes. Details below from Santa Cruz on the Heckler MX (mullet). Check out the new 2021 Heckler EP8 as well.
Our bikes have always been about amplifying fun. So our goal for the Heckler MX was to make something light and agile that can help you on-site blind terrain. The Heckler MX features a 29″ wheel in the front and a 27.5″ wheel in the rear. Check out the Heckler EP 8 model as well that was jointly announced.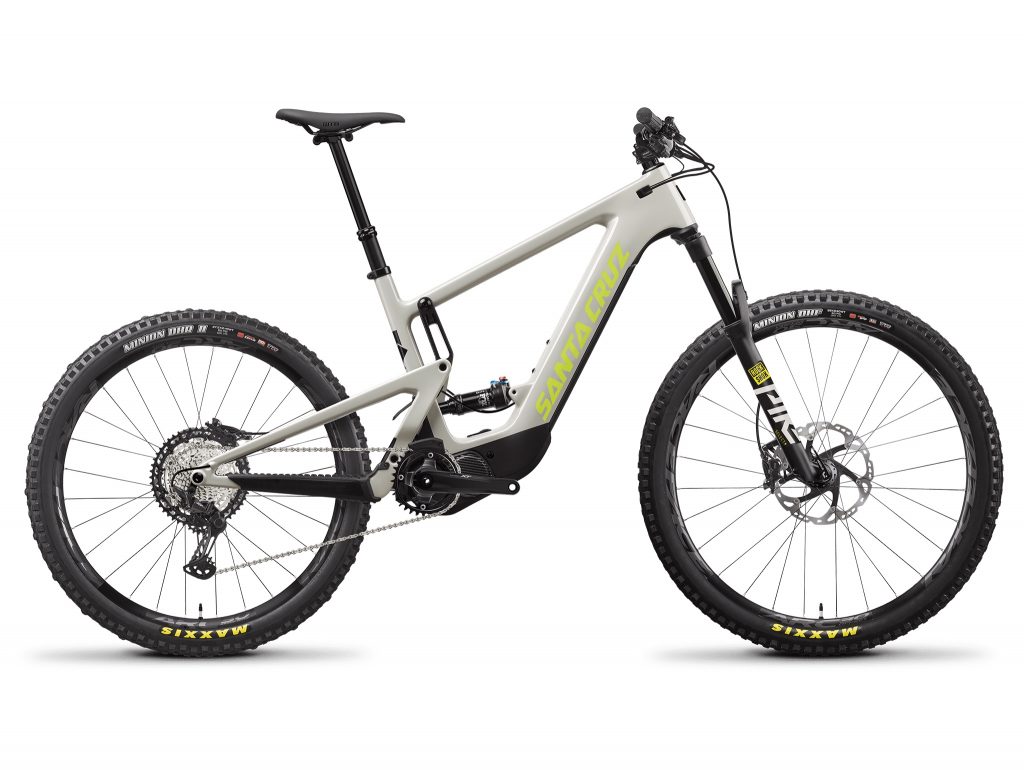 A mixed-wheel bike gives the confidence of a 29-inch wheel up front for traction and roll-over when you're caught off guard by technical features. The 27.5 rear wheel allowed us to keep the moderate chainstay length of the Heckler (445mm), which provides a snappy and easy-to-handle bike on tight, demanding trails. We did this without compromising on the standard Heckler's geometry, so the bike's character is still very light and accurate.
The Heckler is about expanding your own trail map – accessing previously unreachable trails, unlocking less-used trails and doing so independently. Whether tackling rides that are guarded by monstrous climbs, cramming more into less time, it's about rarer rides becoming the norm for you. The interchangeable 500wh battery keeps the weight down compared to bikes with larger batteries but it's fast and easy to put in a fresh battery for even bigger, longer days.
The new Shimano EP8 motor is lighter than E8000 drive unit (380g), has more power (85Nm versus 70Nm), smaller volume (-10%) for greater ground clearance, less drag (50%), more heat resistant, and tuned to give more power in Trail mode. All this means it's even more capable of tackling longer, tougher rides. We use the full Shimano STEPS battery and motor system again because it means assured reliability and global aftermarket service.
85 Nm Motor
500 Wh Battery
140mm of VPP® lower link rear travel + 140mm fork • 29/27.5 (MX) Wheels
Geometry

Pricing

Words/Photos: Santa Cruz Bicycles / Sven Martin