Stan's expands its outdoor equipment market beyond bikes into SxS, ATVs, lawn equipment, and more.

BIG FLATS, NY (November 9, 2020) – Stan's NoTubes, the company that set the cycling industry standard for making mountain bike tires tubeless nearly two decades ago, is introducing its popular, proven tire sealant into the tubeless, off-road outdoor equipment market.
"Over the years, Stan's employees, friends and acquaintances have been utilizing Stan's sealant to prevent and repair flats not only in bicycle tires, but also in a wide range of other pneumatic tires," said Mike Bush, President of Stan's NoTubes. "They've used it in equipment like lawn tractors, stand-up mowers, wheelbarrows, golf carts, side-by-sides, utility vehicles, and hand trucks. Now we're making it easier for everyone to use Stan's Tire Sealant in a wide variety of outdoor equipment applications."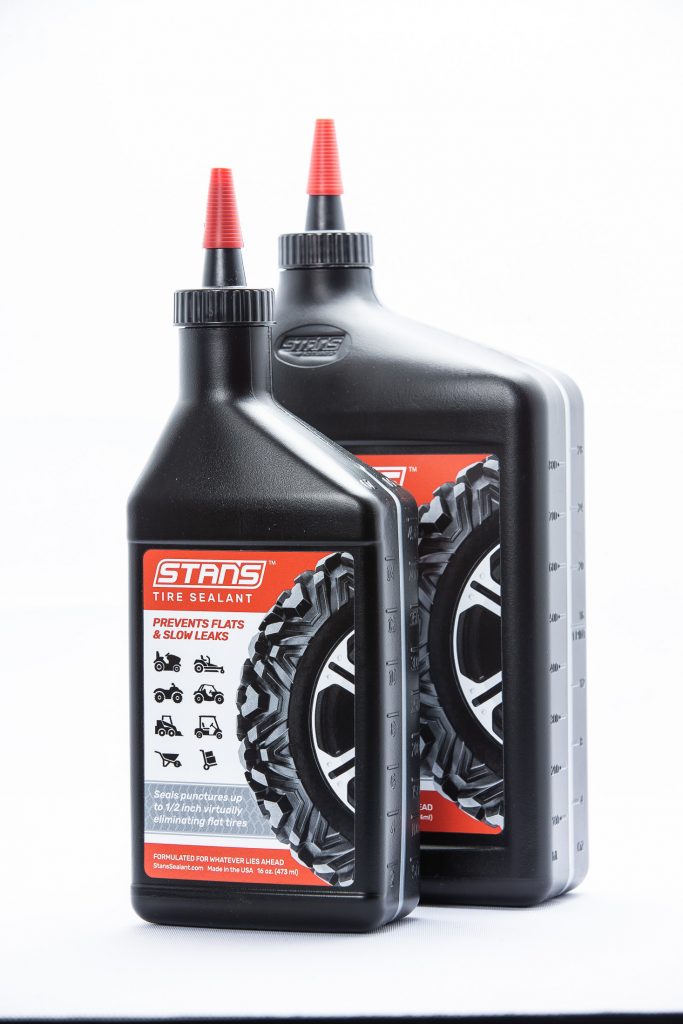 Stan's Tire Sealant effectively prevents and repairs a wide range of pneumatic tire issues such as punctures up to 1/2", bead leaks, cuts, and weather checking. With a lower viscosity than the majority of sealant offerings, Stan's Tire Sealant "splashes" inside a tire after application and coats it as the wheel rotates, enabling a much greater chance of "repair" to bead, rim, and sidewall leaks. Stan's Tire Sealant instantly seals punctures in treads and sidewalls through a unique healing process that rushes crystals to the puncture site and seals the hole before air pressure is lost.
Stan's expanded markets include a variety of outdoor equipment businesses such as landscaping and lawn care companies, power equipment shops, construction crews, and golf courses. Use of Stan's Tire Sealant results in less tire leak down and fewer flats, which translates into less machine downtime for businesses, thus reducing maintenance costs and lost profits.
Individuals like DIY homeowners can also benefit from using Stan's Sealant. They'll spend less time maintaining their own lawn and garden equipment and will save money on replacement inner tubes, which is how most of the outdoor equipment industry currently encourages people to fix their flat tires.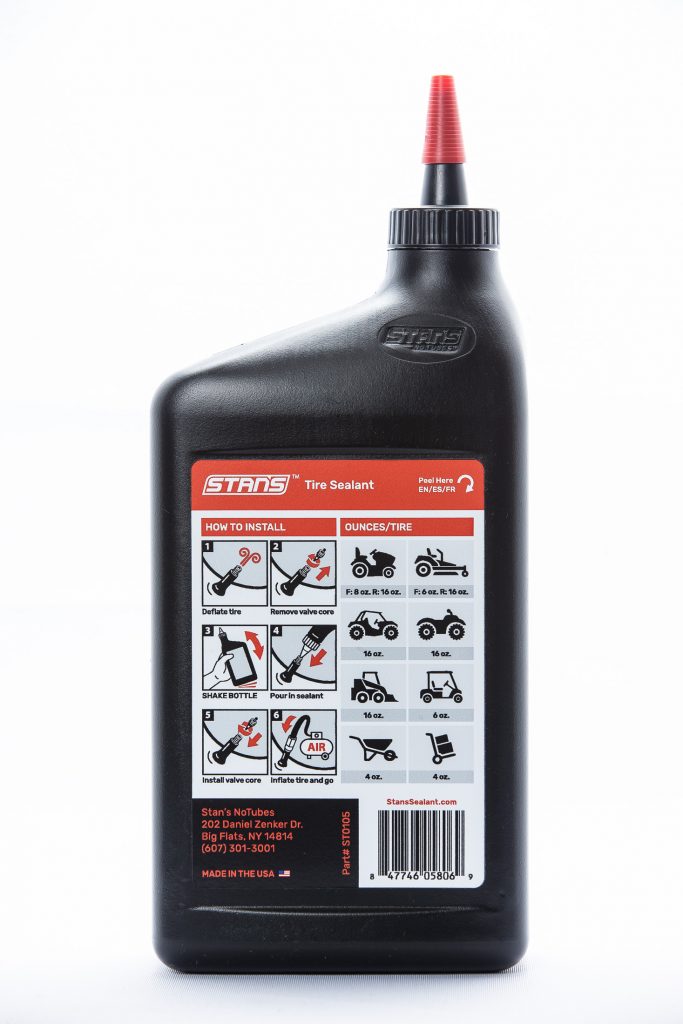 "When it comes to preventing and dealing with flat tires, the outdoor equipment industry is at a point a lot like where the bike industry was 20 years ago," said Brett Beard, Product Manager of Outdoor Equipment at Stan's Sealant. "We look forward to introducing a whole new category of users to Stan's Sealant."
Made in the USA, Stan's Tire Sealant is available in one-pint (MSRP $17) and one-quart (MSRP $28) sizes. Dealer and distributor pricing are also available.
Since tires in the outdoor equipment industry are inflated via schrader valves, Stan's has also developed a schrader valve core removal tool with internal storage for spare valve cores as well as a special applicator for injecting sealant into tires through schrader valves.
For more information or to order, visit www.StansSealant.com.