Fort Collins, Colorado (March 31, 2021) – Every so often, we like to honor one of our dedicated athletes with a custom painted frame. Kirt Voreis has been riding Niner bikes since 2017 and he exemplifies the spirit of our brand. We don't take ourselves too seriously, we have fun, and we welcome riders of all style into the sport of mountain biking.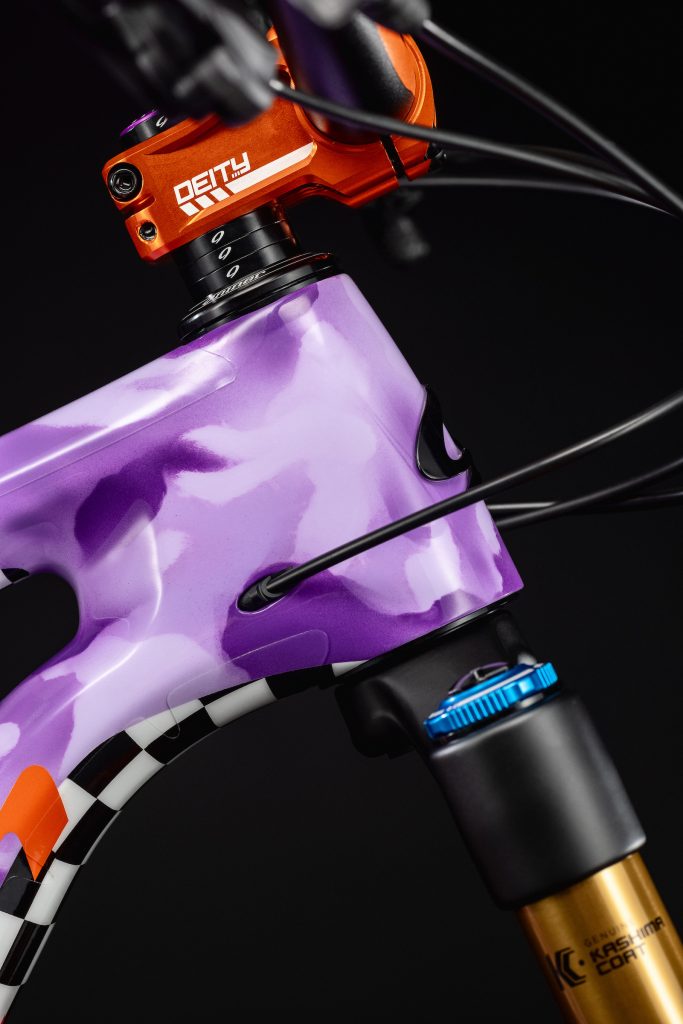 So when a raw carbon RIP 9 RDO 29er frame came along in need of fresh paint, we knew right away who needed first dibs with a box of crayons and watercolor set. Kirt gave our graphic designer Nate Adams some general direction and then stood back. This RIP is straight from the mind of our favorite mad genius jibber and rendered in paint by renowned Tony Bauman of Made Rad by Tony.
Read the full post here
In the pantheon of legendary mountain bike riders, Kirt Voreis stands uniquely apart. Entering the sport with a SoCal BMX and skate background, then earning fame and notoriety racing downhill and slalom, he's managed to maintain multigenerational longevity by blending and bending these genres into a mad libs mashup of content, character, and creative jibbing.
Kirt has been riding Niner Bikes since 2017. He exemplifies the spirit of this quirky brand, which itself also happens to be the progeny of the early days of the trendsetting SoCal mountain bike scene. The company and its people do their best to not take things too seriously, have fun, and be welcoming to riders of all styles, backgrounds, and ability levels into the sport.
When your retinas have recovered enough to read words again, here's what the man himself has to say about the project:
"Niner Bikes asked me what my paint vibe was feeling like at the moment for a new RIP and I replied Purple. Camo. Checkers. Orange. Please!! This color scheme comes from growing up in Fontana, California. Swap meets were huge back in the 70's and 80's all over So Cal. There were hot rod and low rider parts galore! Most parts had orange flames painted on them that would grab my attention in a big way, so orange became a favorite color in my life."
Photos: Niner Bikes/by Justin Van Alstyne