Today Devinci is proud to announce the new 2021 Devinci Troy. This is the fourth generation Troy and they've packed it with all the latest and greatest. Featuring 140mm of rear wheel travel, a number of frame updates, this bike aims to be a quiver killer.
Photos: Margus Riga / Devinci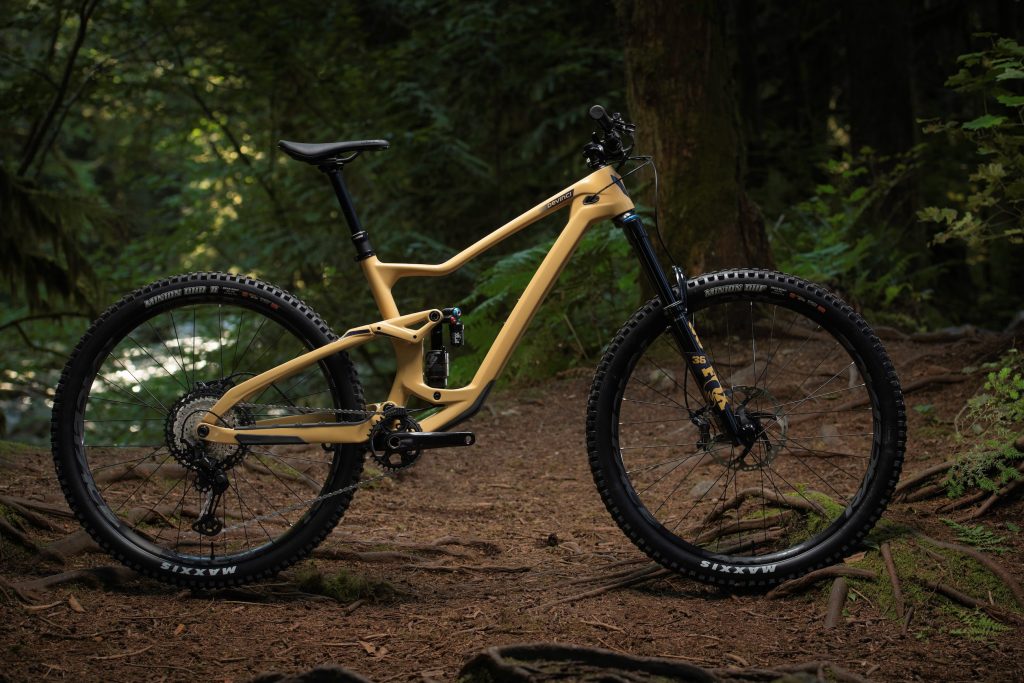 A highlight is certainly the all-new full carbon Troy but there's also a carbon front/aluminum rear triangle option along with a full aluminum option with a Shimano Deore 12s drivetrain or Sram GS.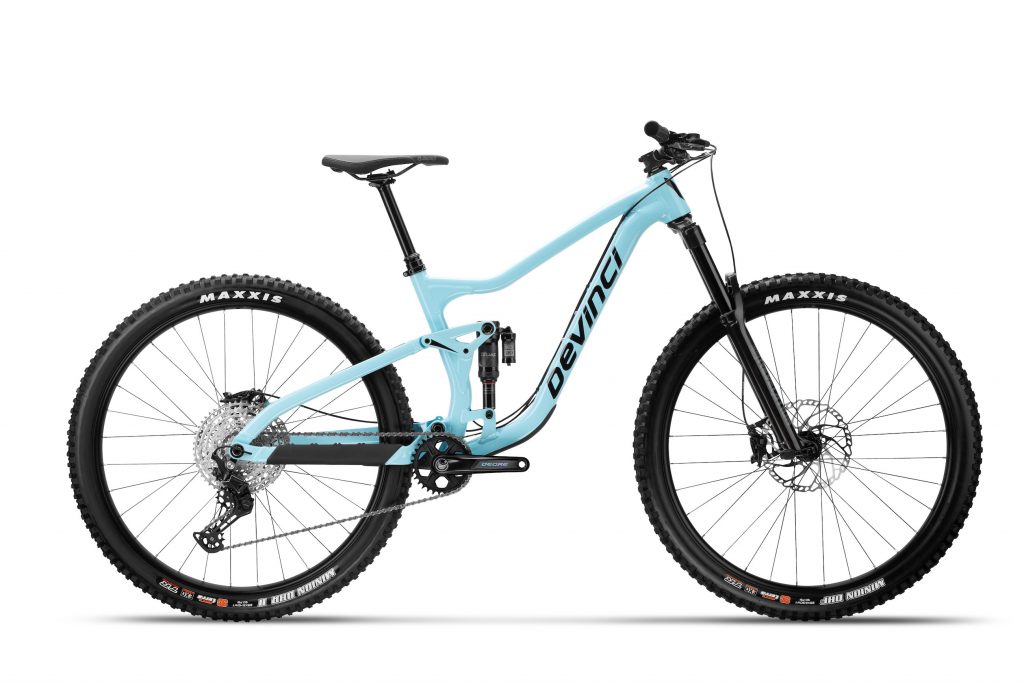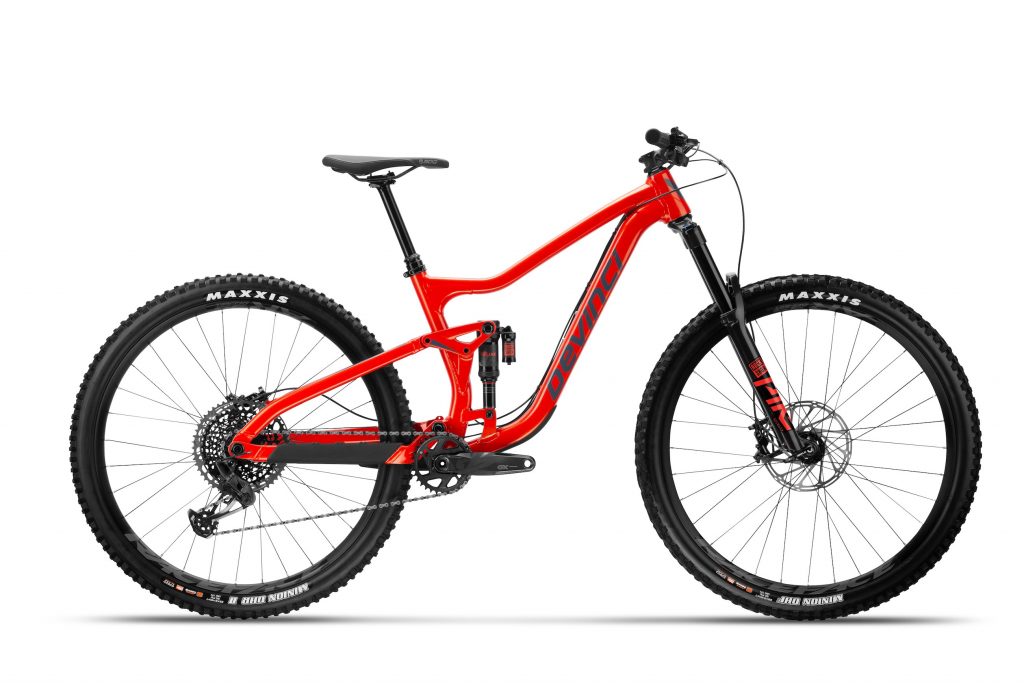 One bike, zero excuses. The Troy is a quiver killer. In its fourth-generation, the 140mm travel frame gets a svelter rear-end with improved clearance and ample room for up to 2.6'' tires. It also has stouter, double-row linkage bearings and refined geometry with size-specific chainstay lengths and longer reaches on all sizes— results of serious testing around the globe. If you're looking for a trusty rig to take on everything your skills can handle, and maybe some stuff they can't yet, the Troy is your bike.
2021 Devinci Troy key features
29×2.6 tire clearance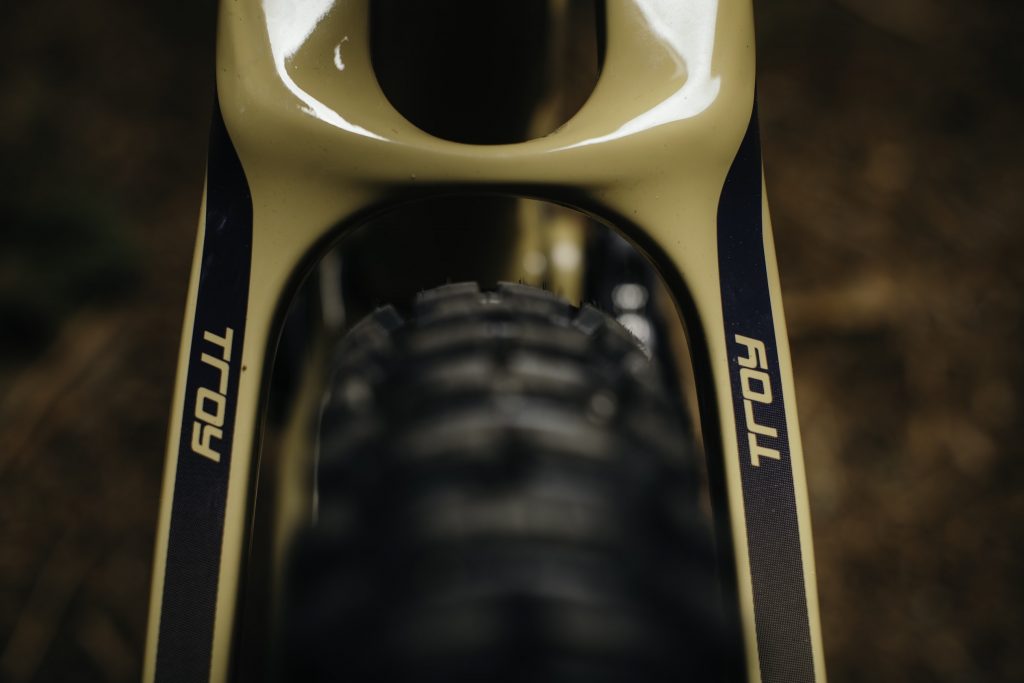 Rider optimized chainstay length means shorter chainstays for shorter bikes and longer chainstays for longer bikes. 435mm on XS – M | 440mm on L | 445mm on XL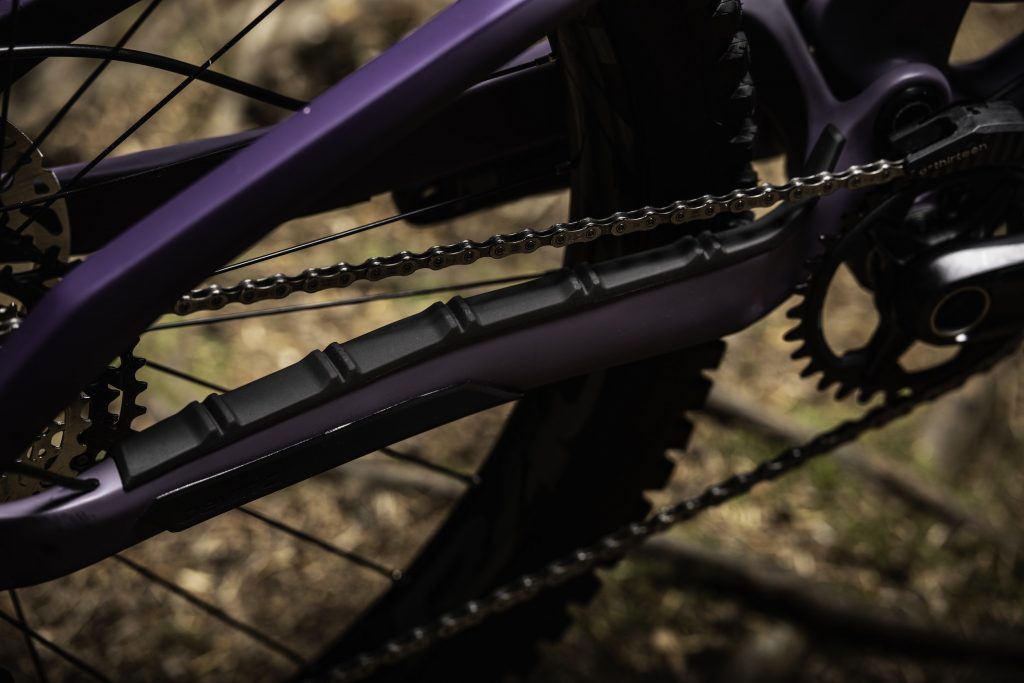 Double row bearings in the linkage for longevity and updated cable clips along the frame to secure the cable routing. Geometry chips to give adjustability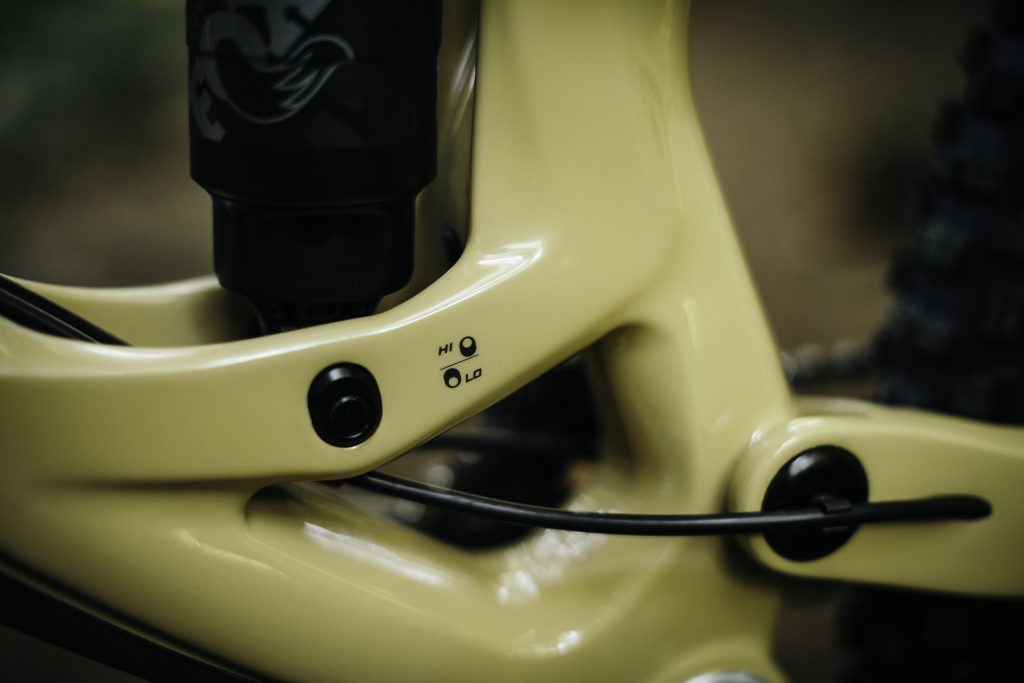 2 bolt ISCG cable mount and molded polyuerthane protection on the downtube. Threaded bottom bracket. Chainring clearance for 28-36t.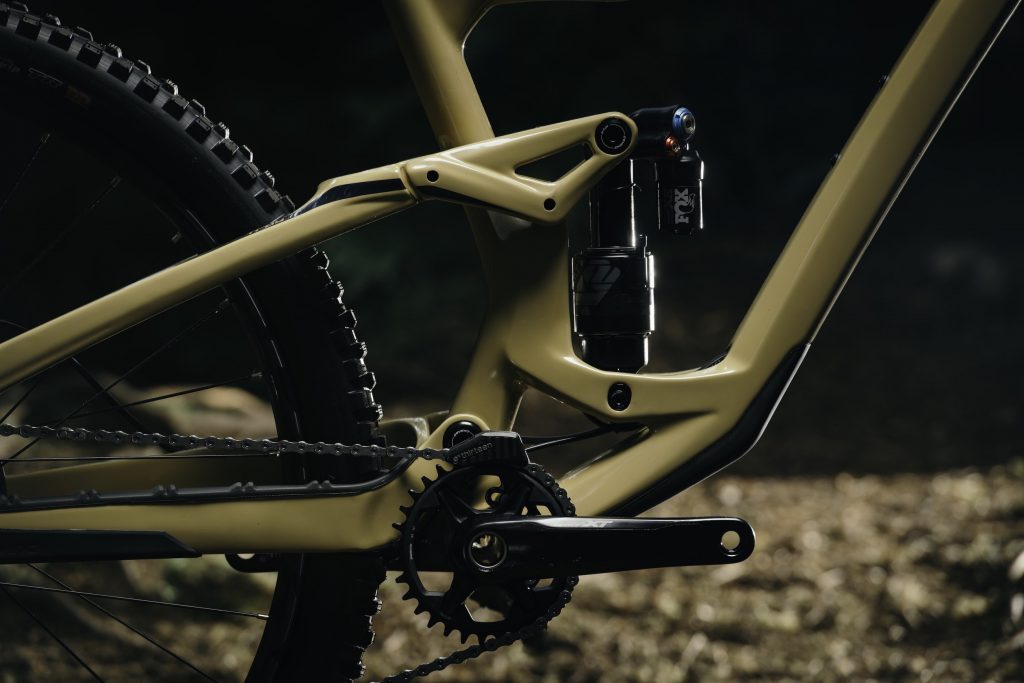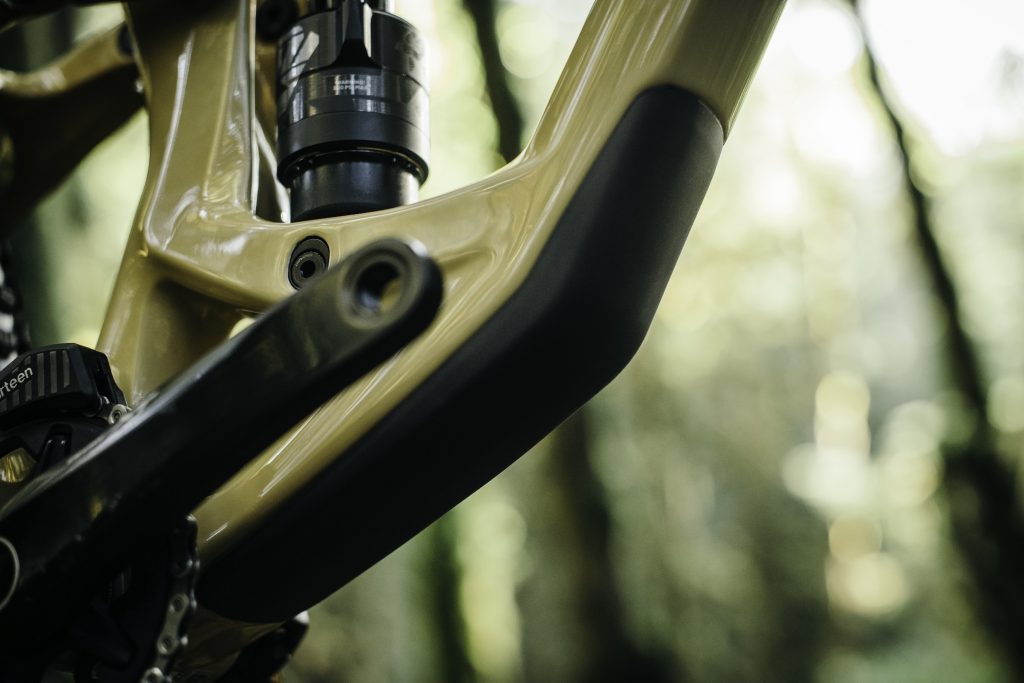 Full carbon frame with room for a 500mL water bottle in all sizes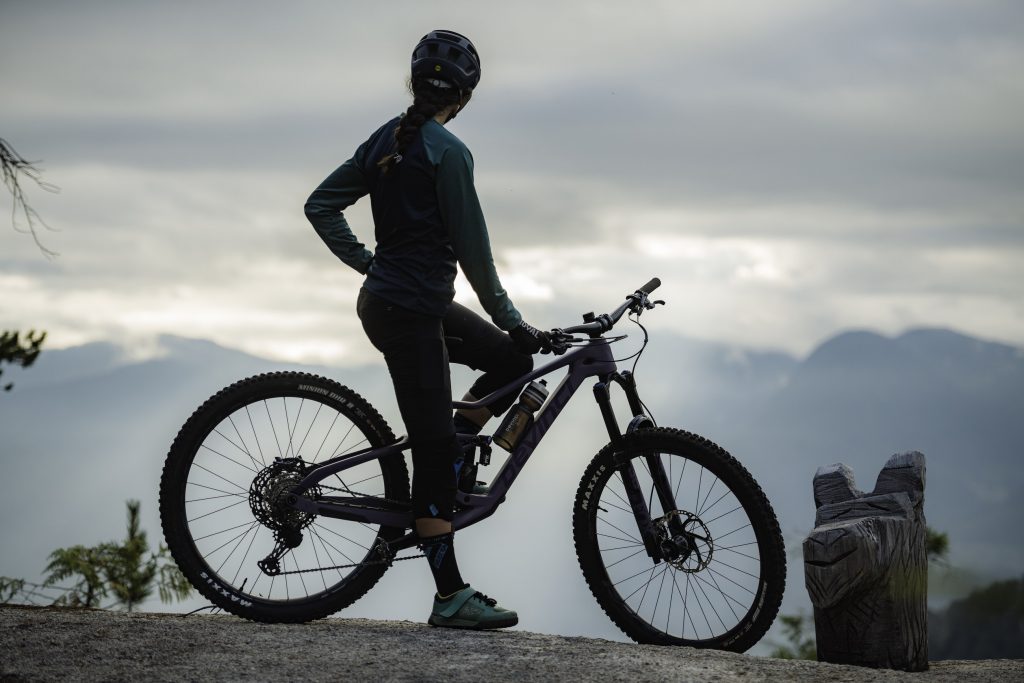 34.9 seat post
Insertion length
S-240mm | M-250mm | L-280mm | XL-280mm
Post Compatibility
S-150mm | M-175mm | L-200mm | XL-200mm
Slimmer rear end
Metric shock with Trunnion Mount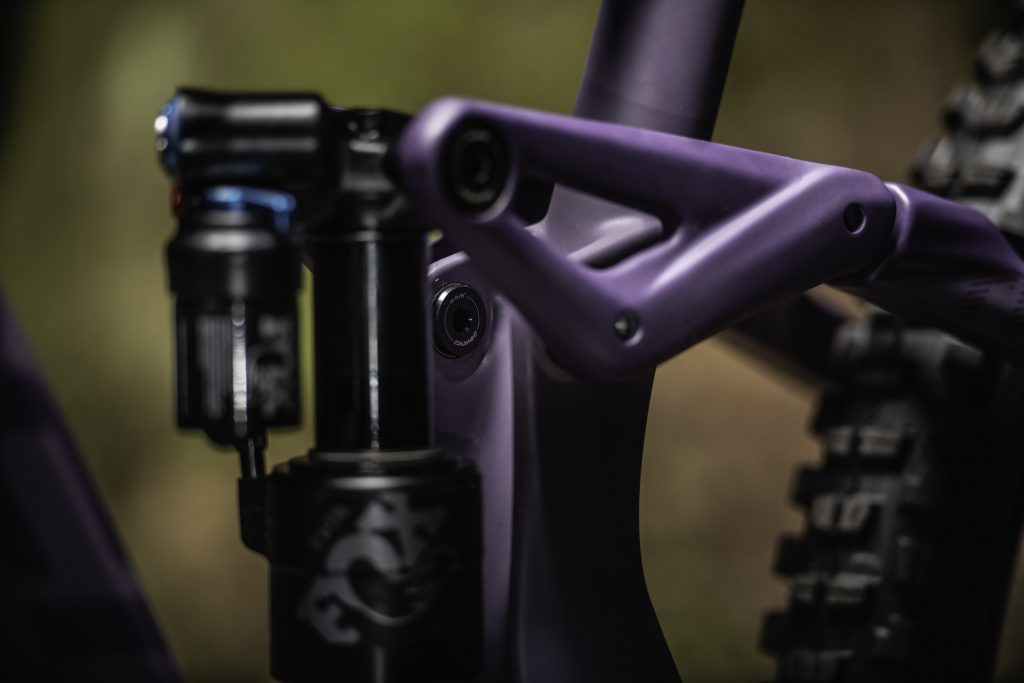 Split Pivot suspension & coil compatible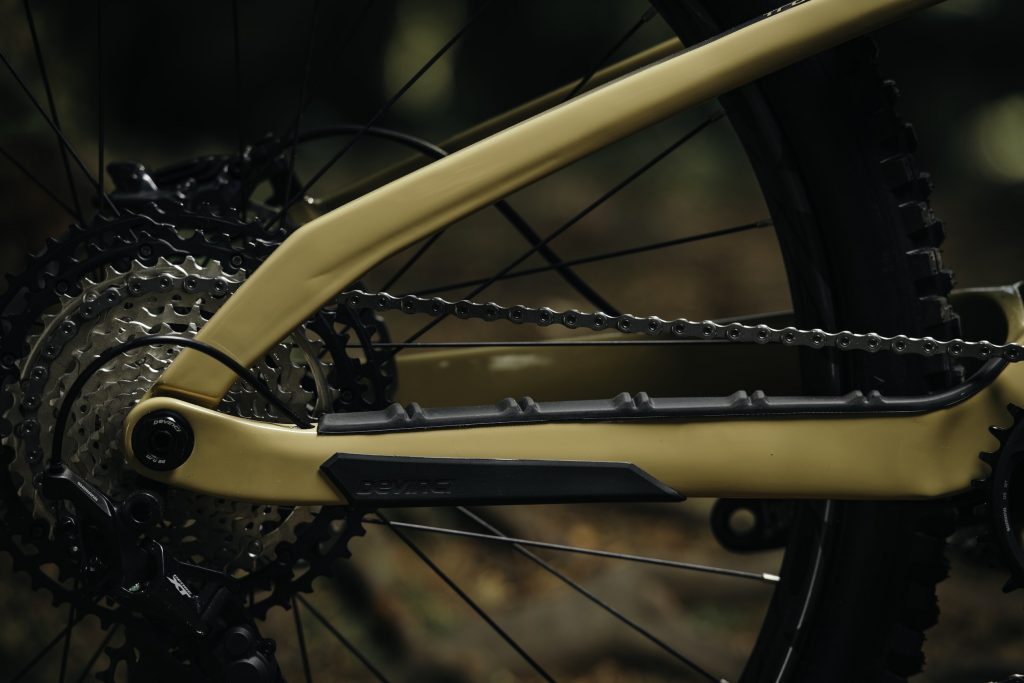 Geometry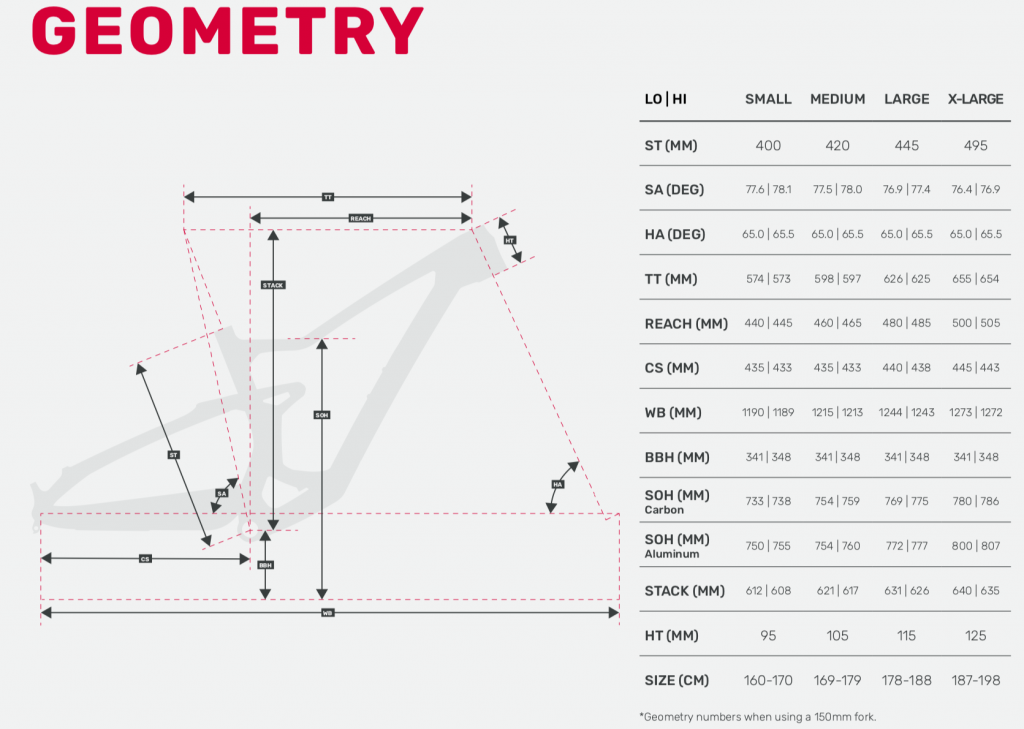 Complete builds include
Troy Carbon XT 12S LTD (Gloss | Full Sand or Matt | Purple Ghost) 7,499 CAD 6,199 USD, 6,499EUR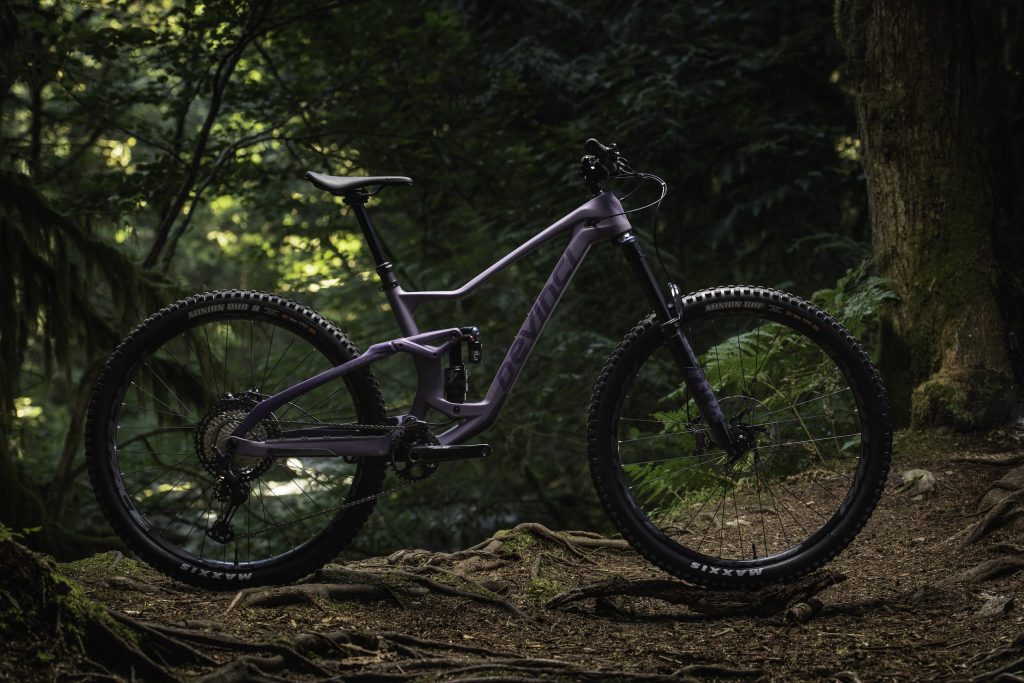 Troy Carbon GX 12S (Gloss | Full Sand or Matt | Purple Ghost) 6,299 CAD 5,199 USD, 5,499EUR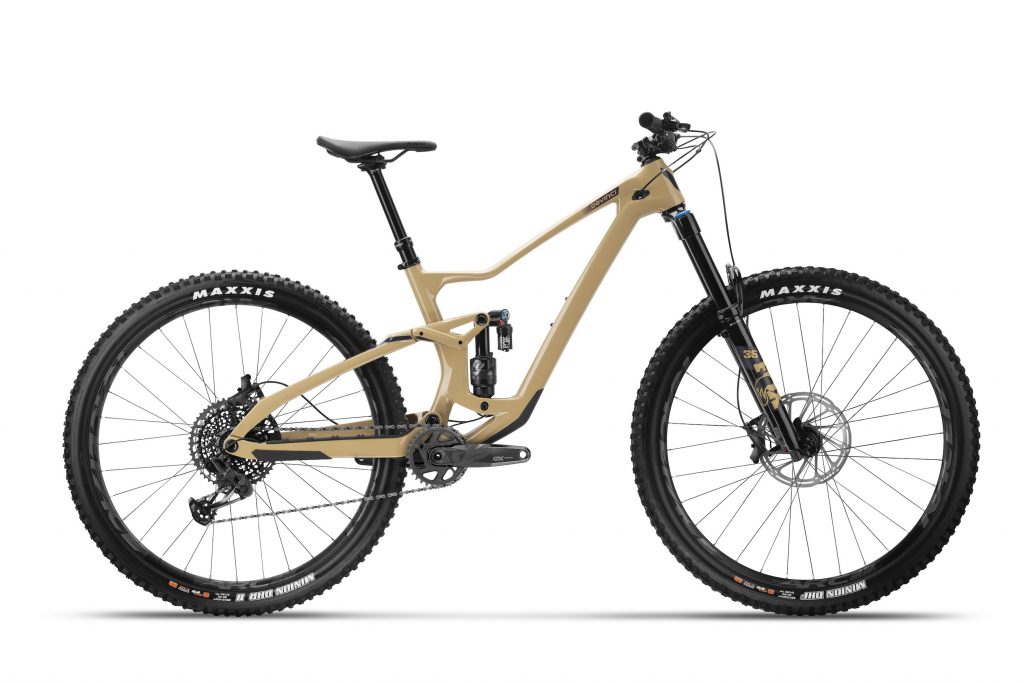 Troy Carbon | Alu GX 12S (Matte&Gloss | Black Edition) 5,299$ CAD | $4,399 USD | 4,599€ EUR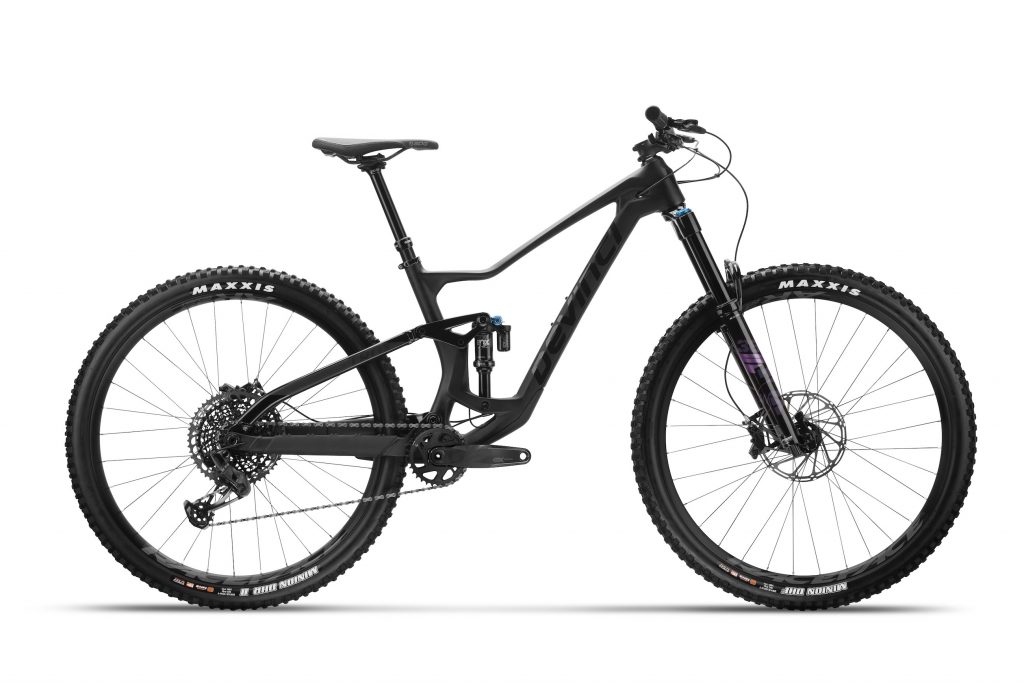 Troy GX 12S (Aluminum) (Gloss | Red or Gloss | Blue Andaman) 4,299$ CAD | $3,599 USD | 3,699€ EUR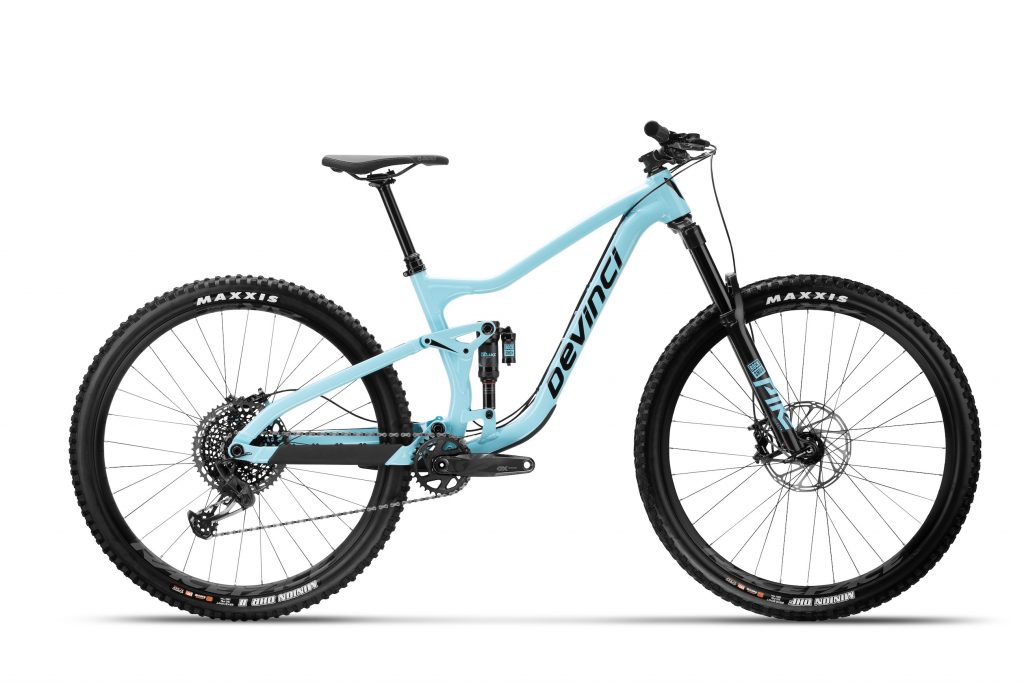 Troy Deore 12S (Aluminum) (Gloss | Red or Gloss | Blue Andaman) 3,299$ CAD | $2,799 USD | 2,799€ EUR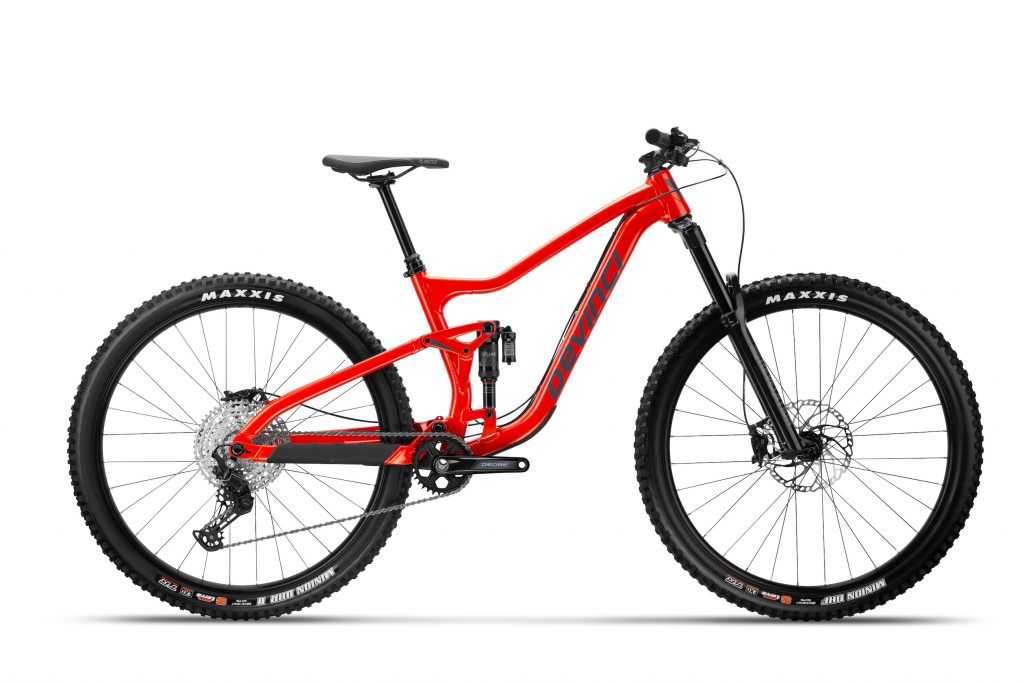 Learn more at https://www.devinci.com/en/stories/product-launch/4th-generation-troy/