written by J.V. Nixon
Introduction:
We got a chance to check out the Straitline brake levers that a lot of people have been talking about. Straitline is a precision manufacturing firm that possesses the ability to take on contracts with tolerances into the microns. While having a machine capable of producing tight tolerances is a good starting point, the way Straitline comes out ahead of all the other manufacturers is the way that they apply their knowledge of part construction in conjunction with precision equipment. The brake levers are currently available for Shimano, Avid, and Hayes disc brakes.
Straitline Brake Lever (Click Picture To Enlarge)
Color Selections
Background:
Straitline uses their machines to machine things faster with fewer steps. They can maintain tolerances to 8 microns. Their parent company is Straightline Precision and they have an extensive motorcycle background. Their processes allow them to bring high end parts to the market at an affordable price. Straitline Components' current line up contains many parts for mountain bikes including disc brake levers, stems, inner rings, pedals, and tools. While one may think that there already is a good influx of companies doing these same parts, Straitline brings to the biking industry professional designs not only from their motocross lineage but also from being enlisted to do precision work for structural aircraft components, deep (8000m) ocean pressure vessels, subminiature electronic connector and other impress clientele.
Build Quality:
As soon as you get this lever in your hand, even before you put it on your bike, you will notice the attention to detail that went into creating this lever. It's significantly burlier and provides multiple grooves specifically designed to give a better braking experience. The build quality on these levers are top notch and the selection of colors available is very pleasing. The levers are machined beautifully and do not have slop in the levers which makes them feel very secure.
Comparsion of Straitline lever vs. Stock Lever
Comparsion of Straitline Lever vs. Stock Lever
Comparsion of Straitline Lever vs. Stock Lever
Technology:
There's a lot of technology behind these brake levers that make these things feel golden. In addition to the equipment used to make these levers, there are other facets that embellish the braking experience that are discussed below in the feel category. The levers are designed to have an even pull so you don't squish your fingers against the bar when you pull the brake lever completely. The lever's are ergomonically designed to fit your hands better and reduce arm pump and fatigue.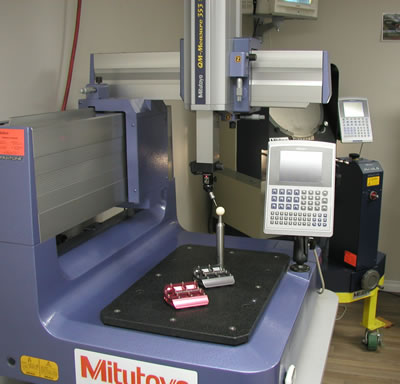 Weight:
These brake levers come in at 47g for the set. The stock Shimano levers weigh in at 37g.
Straitline Lever Weight (47g)
Feel:
The feel of these levers is amazing. The first thing you'll notice is how fat they feel which is very reminiscent of motocross brake levers. I have tried other aftermarket levers and these feel significantly better for a variety of reasons. The first already noted is that these levers are fat. They feel more solid when braking and are perfect for one or two finger braking. The levers feel very secure and are not shaky or loose and this makes for a lot better braking experience. The ends of the levers wrap very nicely around your finger(s) and the entire lever has a constant radius that makes the lever feel smooth throughout the entire motion of braking. You can also expect a reduction in arm pump/fatigue once you bolt these levers on.
(Click Picutre To Enlarge)
Installation:
The Straitline levers were easy to install and for Shimano levers you can follow the small picture below to see how easy it is.
Shimano Installation Diagram
Price/Availability:
The levers are priced comparably to other aftermarket levers and I even have modified some of my future bike builds so that I can run these levers, if that says anything! The brake levers are currently available for Shimano, Avid, and Hayes disc brakes. Expect to pay roughly $80.00 US for these levers and they're worth it if you want a solid braking experience. You can contact Straitline at www.StraitlineComponents.com for a dealer near you.
Conclusion:
The Straitline brake levers really make your brakes feel revitalized and leave you with a feeling of elation each time you brake. Why hasn't anyone made levers like this before for a bike? While these are a bit expensive, compared to other aftermarket lever prices and feel these are worth it if you're in the market for aftermarket levers. These are one part on my bike I wouldn't readily give up. If you'd like to see more pictures of these levers, head over to the gallery.
You can purchase custom Sick Lines Straitline Avid Code levers from our web store.