Four special edition adidas / Five Ten shoes have been made in partnership for the National Breast Cancer Foundation (US) and Breast Cancer Now (UK/Europe).

The Breast Cancer Awareness (BCA) Collection brings together 4 of adidas, Five Ten, and Terrex top-performing shoes.
The limited collection is available for purchase starting Sept. 30, 2022.
The eponymous adidas BCA (Breast Cancer Awareness) collection includes four of the brand's most popular shoes: Freerider Pro Canvas mountain bike shoe (with an upper made from reclaimed plastic), the TERREX Freehiker II and Agravic trail shoes, and the iconic Adidas Ultraboost running shoe. In addition to the shoes' performance, the designs that grace them are sure to stop you in your tracks.

$15 for each full-prices sale will be donated to National Breast Cancer Foundation (BCN will receive the donations in the UK/EU).

Men's and women's sizing available, same color ways and graphics

Collection features illustrations by Adidas pro mountain biker, Veronique Sandler. She spoke with breast cancer survivors to discover symbols they looked to for courage and solace. Each shoe boldly but gracefully carries poignant, eye-catching graphics to raise awareness of and support for women (and men) battling and surviving breast cancer. Says Sandler, "One theme I heard over and over again was the importance of outdoors for many survivors. Just getting out and walking is a big step."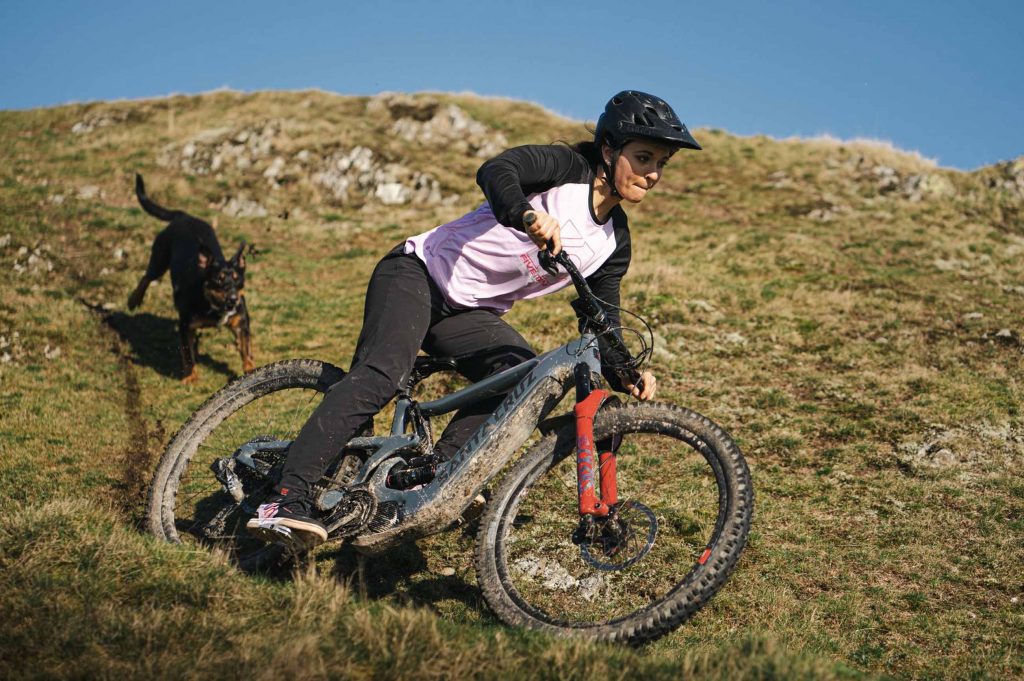 BCA is important to many of the adidas / Five Ten family as many of them know someone affected by breast cancer.
When Luke Hontz started working with Five Ten, more than a decade ago, his mother was diagnosed with Breast Cancer. He'd just embarked on a new career; consequently, he had to travel a lot, both in the US and internationally. While he supported his mother the best he could, but wasn't able to spend the one-on-one time he would have liked. He was always frustrated that he could not have done more. As a breast cancer survivor, Luke's mom has shared her experience with her son. Two years ago, Luke realized he was at the position in his life/career that he could make a difference; honoring his mother and all others impacted by Breast Cancer by creating a unique shoe to raise awareness.
.
Look for the adidas BCA collection to launch in late September 2022 at adidas.com and via select retailers throughout October.