"The Whole Enchilada" is one of mountain biking's most epic trails—attracting expert-level riders from around the globe to Moab, Utah, to challenge its 8600-foot descent over raw terrain of rugged rock drops and boulder fields. But no one has ever tried to ride up every inch of the trail—until now. Equally mentally challenging as physical, "8600 FT" is a 1.5-hour feature-length film of Braydon Bringhurst's attempt to summit "The Whole Enchilada."
How can I get tickets to a screening?
There are 5 screenings being hosted by Braydon, each with limited seating, click below for ticket information and to get your ticket before they all sellout.
All ticket sales proceeds will go to local trail organizations in that region.
https://www.canyon.com/en-us/events/8600ft.html
See more of Braydon Bringhurst's adventures in Moab and his WONDER video.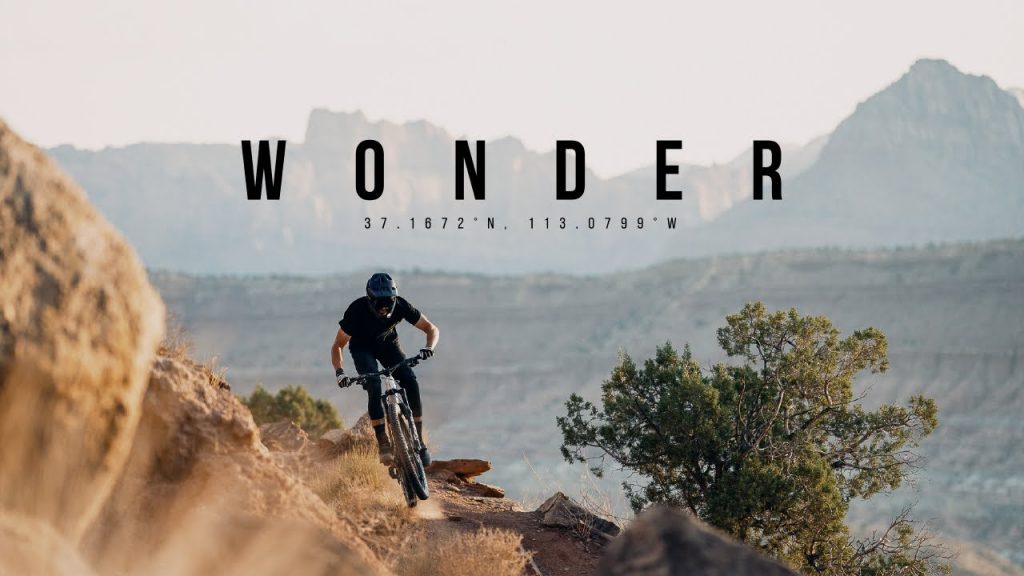 CARLSBAD, SEPTEMBER 20, 2022 | EMBARGO UNTIL SEPT. 21, 2022, 8AM (PST) — No one has ever tried to ride up every inch of mountain biking's iconic "Whole Enchilada" trail—and for good reason. The 8000-plus-vertical-foot trail covers some of the most raw and rugged terrain in Moab, Utah, and for most riders, is exclusively ridden downhill. The upcoming 1.5-hour feature-length film "8600FT" documents Braydon Bringhurst's attempt to conquer previously-unridden sections and be the first to summit "The Whole Enchilada." The film launches in October with a month of exclusive pre-release screenings in Moab, Colorado Springs, Boise, and Encinitas, followed by a global digital release on November 2nd.
Bringhurst has been preparing for this epic feat his entire life, albeit unknowingly. The mental fortitude and physical skillset required for success were honed by a lifetime of competitive sports, collegiate athletics and academia–while his recent journey into fatherhood has helped to calm his spirit. The film chronicles the build to this monumental endeavor, which proved to be just as mentally challenging as it was physical.
As producer and main subject of this film, Bringhurst shares his tactics for tackling the unknown, and aims for viewers to identify with the processes shown to achieve their own success, happiness and personal fulfillment in all facets of life.

Screening Tour: October 2022
Prior to the digital release, there will be a month of exclusive pre-release screenings of "8600FT" in four MTB hotspots:
• Oct. 1: Outerbike—Moab, UT, Star Hall
• Oct. 6: Colorado Springs, CO, Kimball's Peak Three Theater • Oct. 24: Boise, ID, Egyptian Theater
• Oct. 29: Encinitas, CA, La Paloma Theatre

Each screening will include local meetups, group rides and workshops with Bringhurst. Seating and attendance are limited, so sign up to be notified on how to join. All ticket-sale proceeds go to local trail organizations: UT—Trail Mix, CO—Medicine Wheel Trail Advocates, ID—SWIMBA, CA—SDMBA.

Digital Release: November 2, 2022
Following October's in-person screening tour, "8600FT" will be released globally on YouTube on Wednesday, November 2, 2022. The digital release will also include editorial stories in print and digital media outlets highlighting behind-the-scenes stories and breakdowns on the equipment used in the film.
Charitable Raffle to Benefit ActiveMinds.org

In support of mental health awareness and education—a recurring theme of "8600FT"—Bringhurst will be raffling a custom Canyon Spectral 29, the same model he rode in the film, including parts from his co-sponsors SRAM, RockShox, Zipp, Time, Maxxis, DEITY, Smith and more. All funds will go to Active Minds, a national leader for young adult mental health advocacy and suicide prevention. Learn more at activeminds.org.