June 7, 2022 OneUp Announces The Carbon E-Bar:
The Most Compliant E-Bike Rated Bar On the Market
More Compliance. Less Fatigue.
E-Bikes let you ride further for longer. But they're also heavier and more physically demanding to ride. That makes reducing fatigue important. Our Carbon E-Bar is 20% more compliant than other carbon handlebars. That means more comfort and less fatigue on longer rides.


This is our most compliant handlebar yet and it's equipped with integrated ports for E-Bike controls. Our patented oval design delivers a more comfortable ride without giving up any steering response or strength.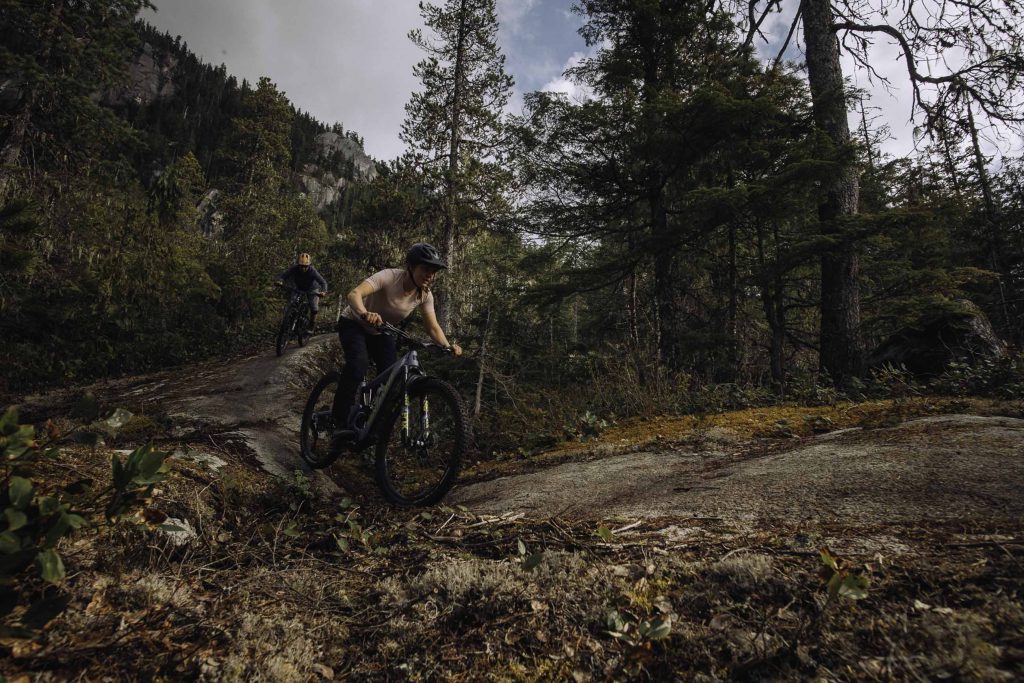 Patented Oval Section
The patented oval profile of all our handlebars minimizes arm pump with vertical compliance and maximizes steering response with lateral stiffness. At its narrowest, the E-Bar narrows to just 20mm to maximize vertical compliance. For reference, the thinnest portion of a traditional handlebar is 22.2mm. The unique shape makes our Carbon E-Bar 20% more compliant than other carbon handlebars.


E-Specific Stealth Routing
Our Carbon E-Bar has internal routing for Shimano STEPS switch units and it passes the stringent Zedler E-MTB Advanced Plus standard and the international DH standard (ASTM Cat. 5 Downhill).

Engineered for good vibes.

SPECS
Geometry: 800mm Wide / 35mm Dia. / Sweep 8° Back 5° Up
Weight: 238g
Stealth Routing: Wire ports & grooves for controller
Max Stem Clamp Width: 65mm
Max Stem Clamp Torque: 6Nm
Max Lever Clamp Torque: 5Nm
Minimum Trim width: 740mm
Colour: Black.
Decal kits: Red, Green, Blue, Orange, Gold, Matte Bronze, Black, Purple, Oil Slick & White