The 2022 USA Cycling National Downhill series is short this year and round #2 kicks off this weekend at Mountain Creek Bike Park in Vernon, NJ.
Round #1 at Windorck Bike Park had some weather roll in and shake things up a bit and Mountain Creek is host to round #2.
Last weekend, the Downhill South East hosted a race at Mountain Creek ahead of the National and riders were enjoying that race course quite a bit. Neko Mulally took the win there.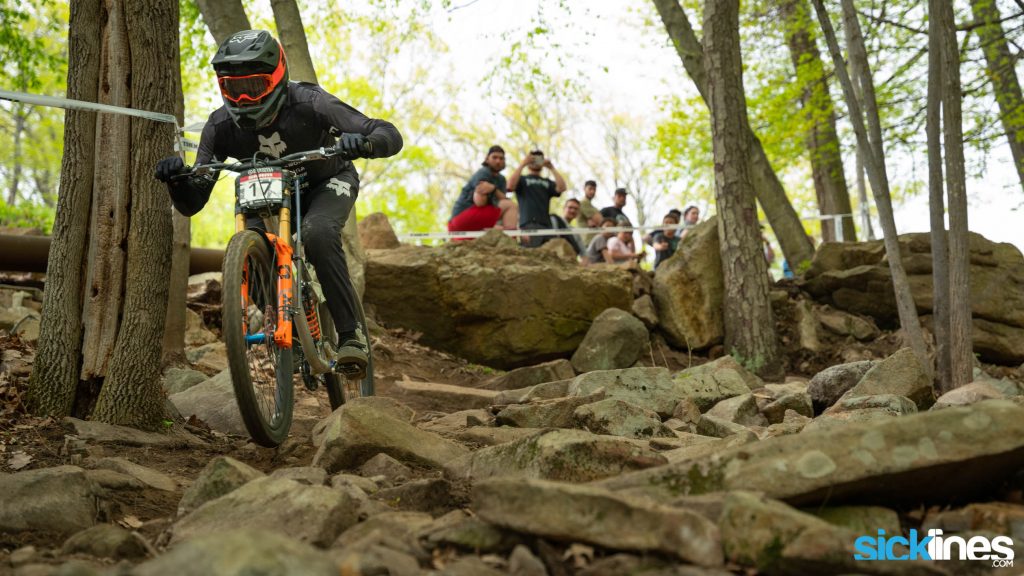 Elite Male Entrants: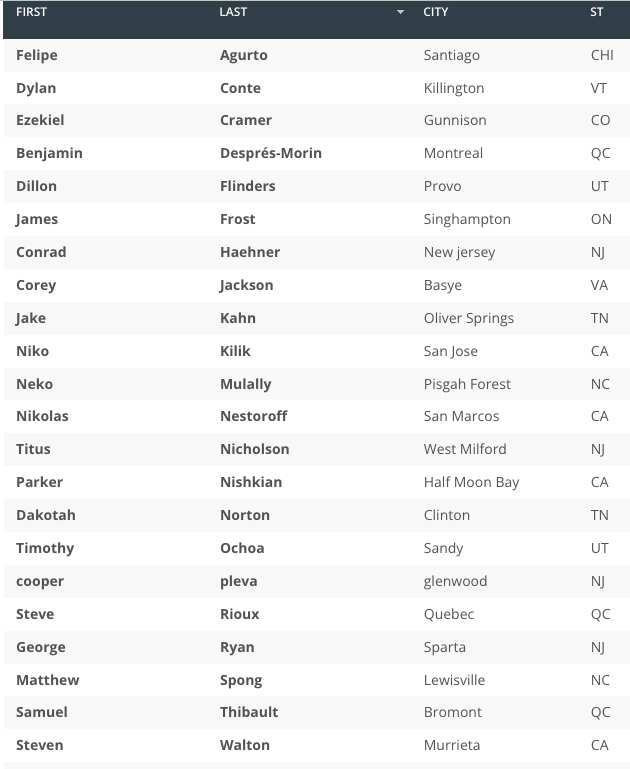 Weekend Schedule
Thursday May 26
12pm-6pm Registration pick-up open / Track Open for Walking Only
Thursday Night Fun Race 4:30PM StartExpert, Novice, Women and Grom (15 & Under)6PM – Fun Race Awards & Karaoke Party in Biergarten
Friday May 27
9am-4pm Registration pick-up open
9am-1pm Pro/Cat 1 Practice
1pm- 5pm Amateur Practice
Saturday May 28
8am – 12pm – Registration pick up open
8am-11:30am Pro/Cat 1 Practice
11:30am-2:30pm Amateur Practice
11am – 12pm Next Gen Youth Race Registration
1:30 PM Next Gen Youth Race
2:45pm UCI Elite Pro, Domestic Pro and Cat 1 18 & Under Seeding Runs
Sunday May 29
8am-9:30am Amateur Practice
9:30am-10:30am Pro/Cat 1 Practice
11:00am Race Start
Awards to followLive
Performance by the Stripdown in the Biergarten after awards
Monday May 30 (Memorial Day)Park Open 9am – 6pm
Current Trail Closures:
99
BMW
Bushwack lower exits
Hudson River
Asylum
Waterboy
Road to Nowhere
Thread the Needle
Electric Avenue
Legion
Retreat
Monarch
Candyland
Bleuphoria
Lower DMLH
Te mpest
DMLH
Jumpstart Skills Zone
2022 USA Cycling National Downhill Series
Cover Photo: Max Morgan at the Downhill South East Round at Mountain Creek.