RockyMounts
At Sea Otter, RockyMounts was showing off their new GuideRail hitch rack. Available in 1-1/4 and 2″ hitch version for $849.95.
Learn all about the RockyMounts GuideRail in the video below. We've loaded up the gallery with a lot of detailed pictures as well so be sure to check those out.
GuideRail Hitch Rack
The GuideRail is a two bike rack and has a similar look to the popular 1Up style bike racks but with their own twist and updates that make this one special. For the GideRail 2″ hitch rack RockyMounts will also offer an extra bike tray attachment to boost the rack to hold three bikes.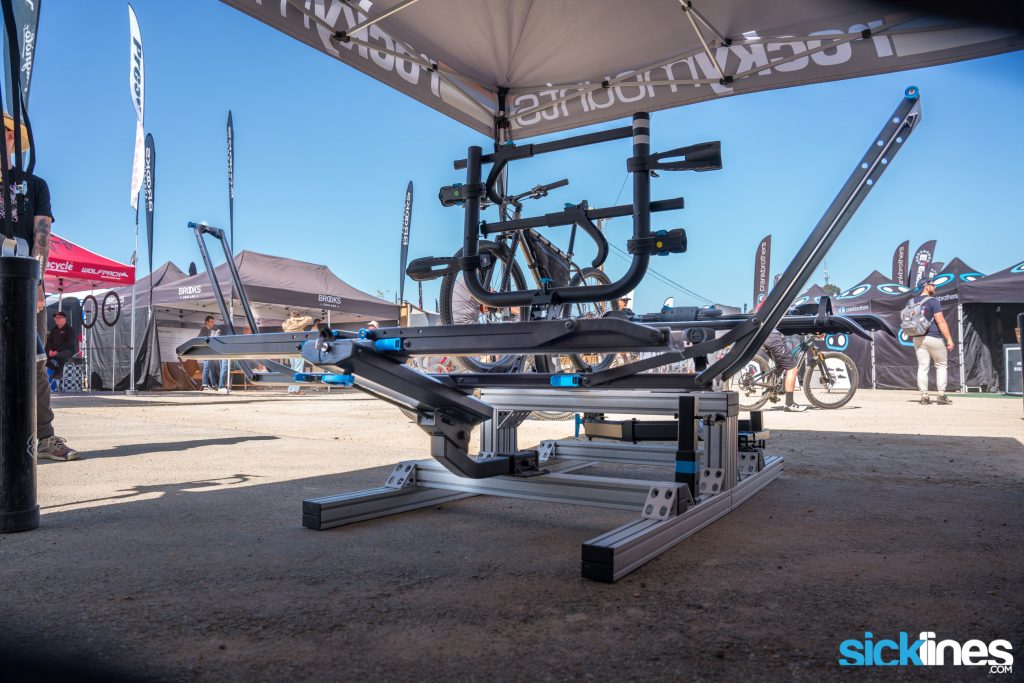 A 10mm thick chain is included to secure the bikes.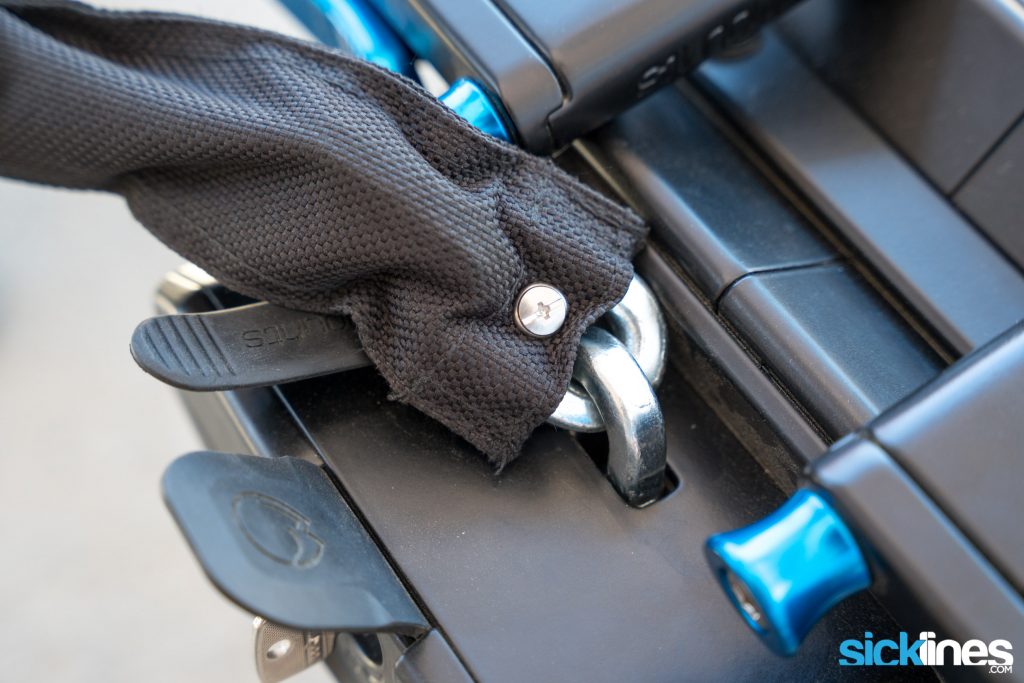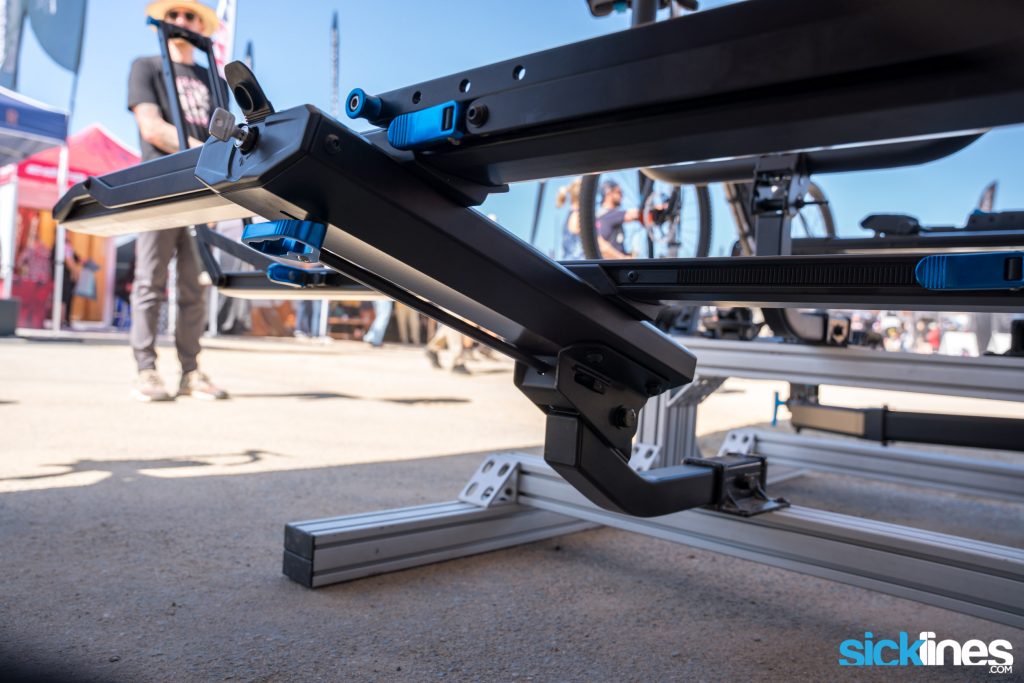 RockyMounts anti-wobble locking hitch pin helps ensure the rack stays in place during use as the ball presses down into the hitch.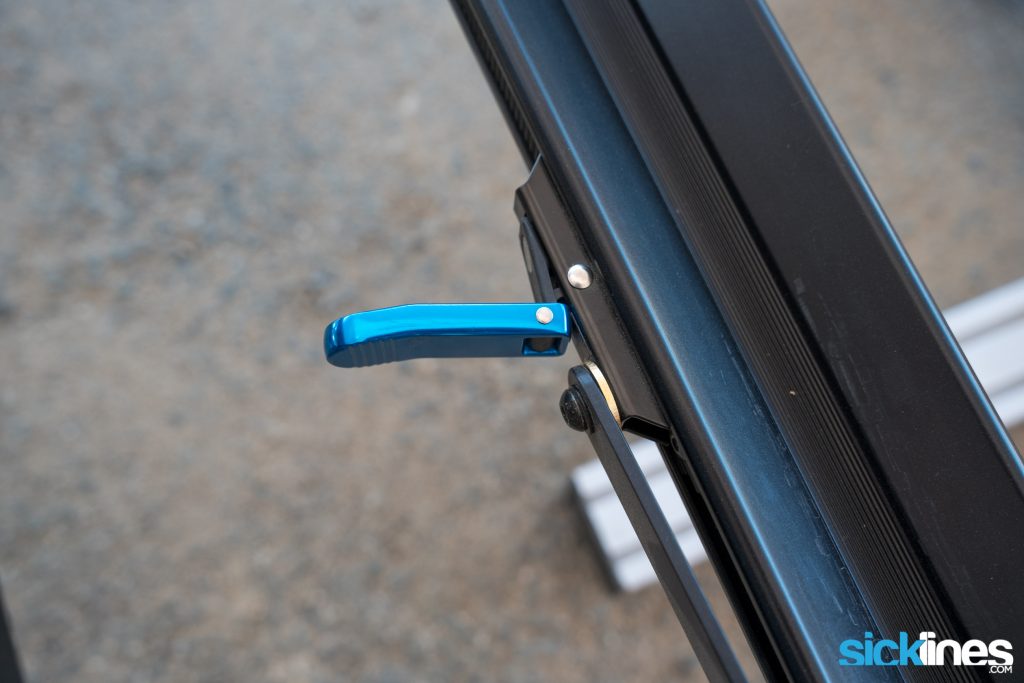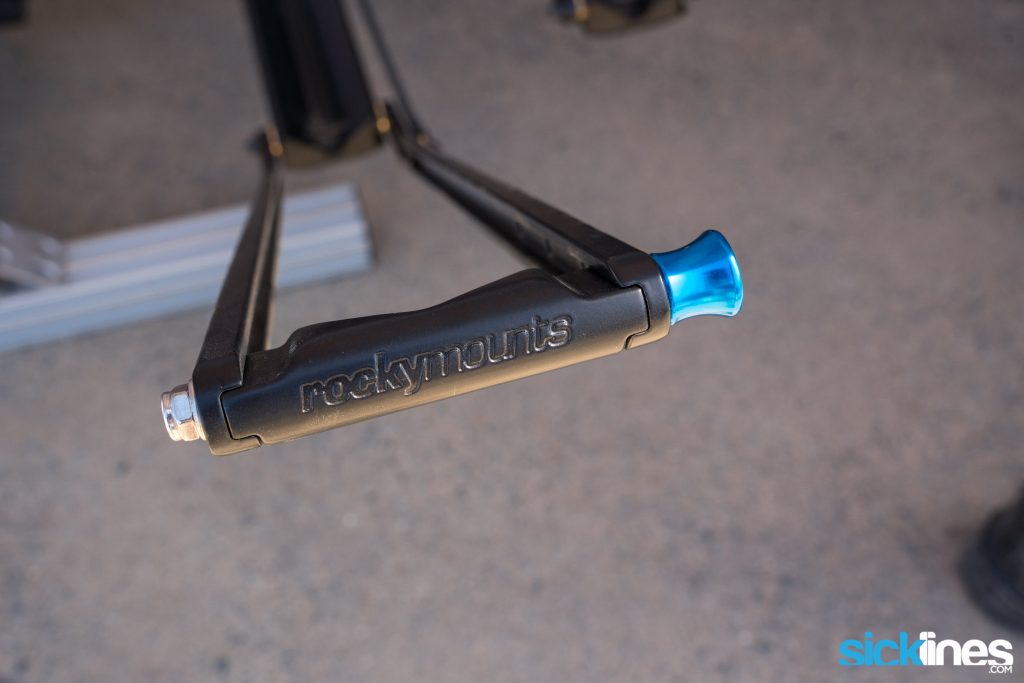 The RockyMounts Wallride is their new robust bike wall mount. Read more about those here as they have four versions (WallRide, WallRide +, WallRide SS, WallRide SS+) to suit different rider needs and security.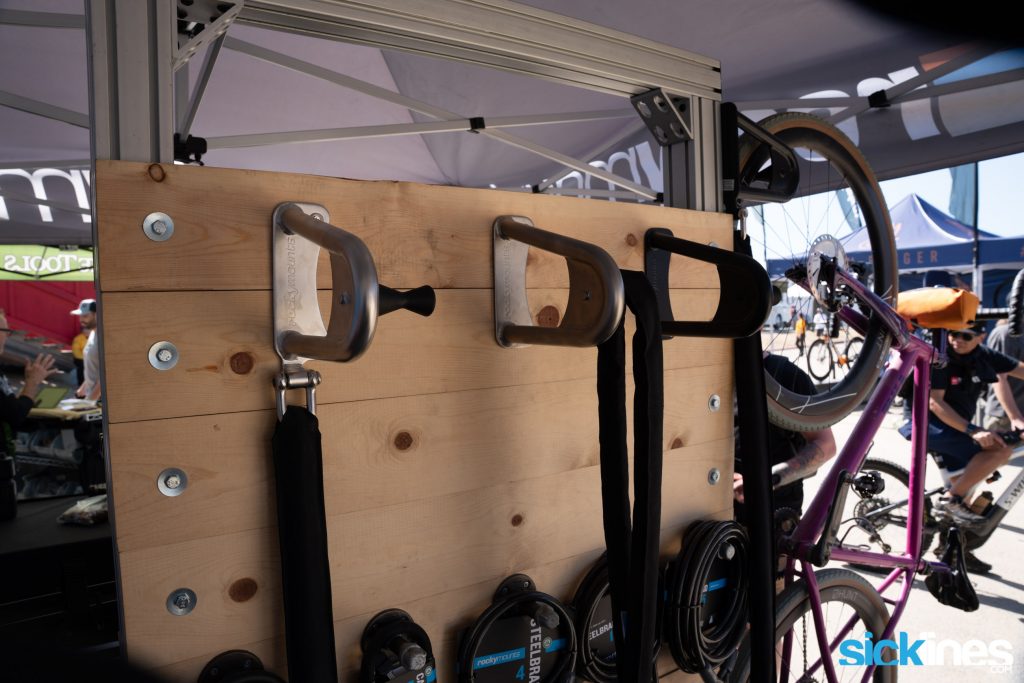 RockyMounts DropTop and VanTrack
The VanTrack and DropTop are also new this year. They allow people with vans and trucks to transport their bikes by removing the front wheel and securing the fork to the mount. Read more about these two here.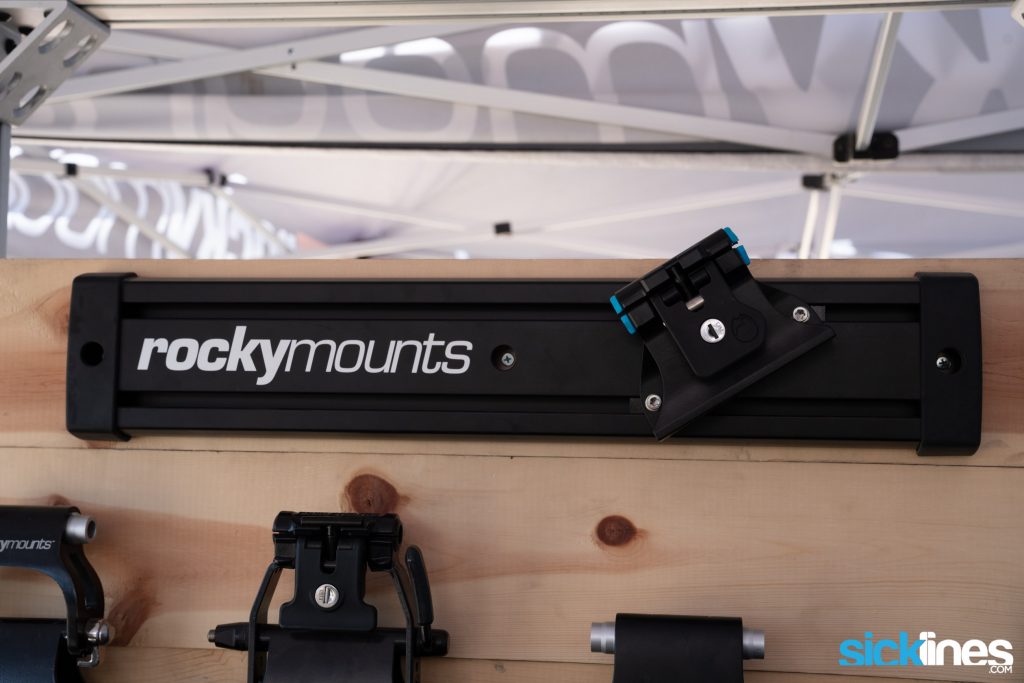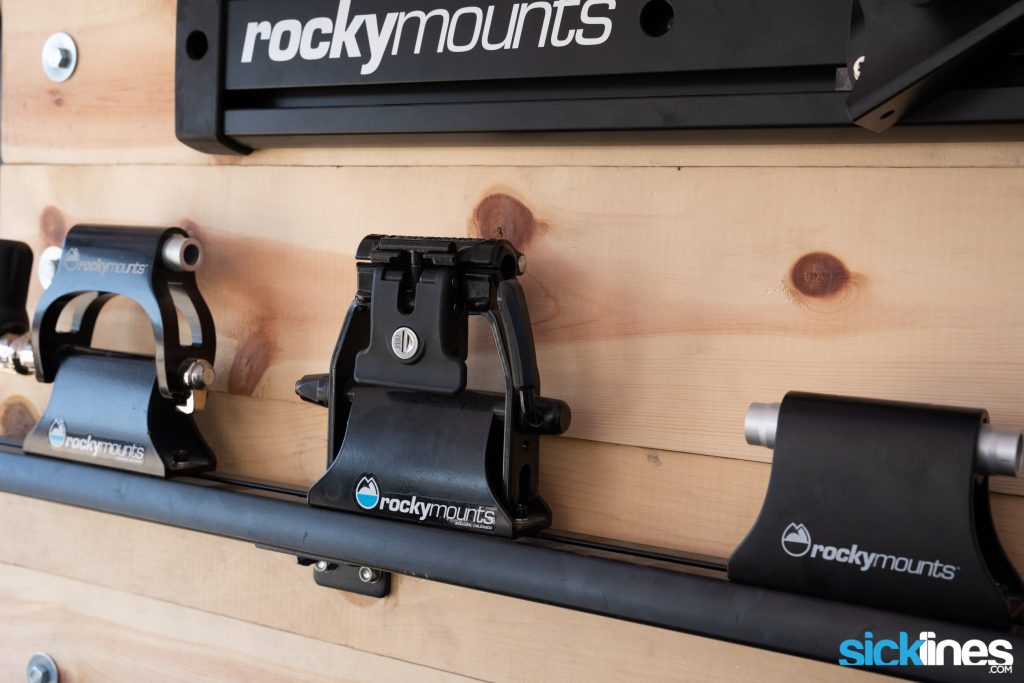 Ryno Power
Ryno Power makes a lot of great products for those who are looking to get the most out of their bodies in life, training, exercise, and competition.
Learn about the 100% non-GMO Mana Bar in detail in the video below.
The Ryno Power Mana Bar provides 10grams of protein and 190 calories in a gluten free health conscious package that utilize a lot of natural ingredients to help you recharge without feeling full.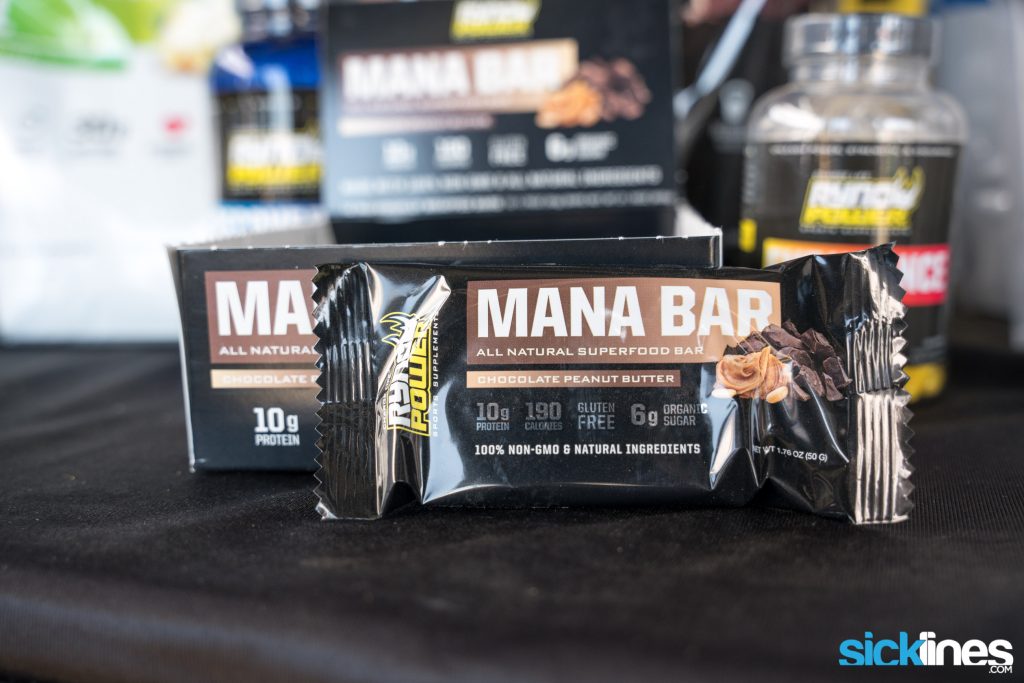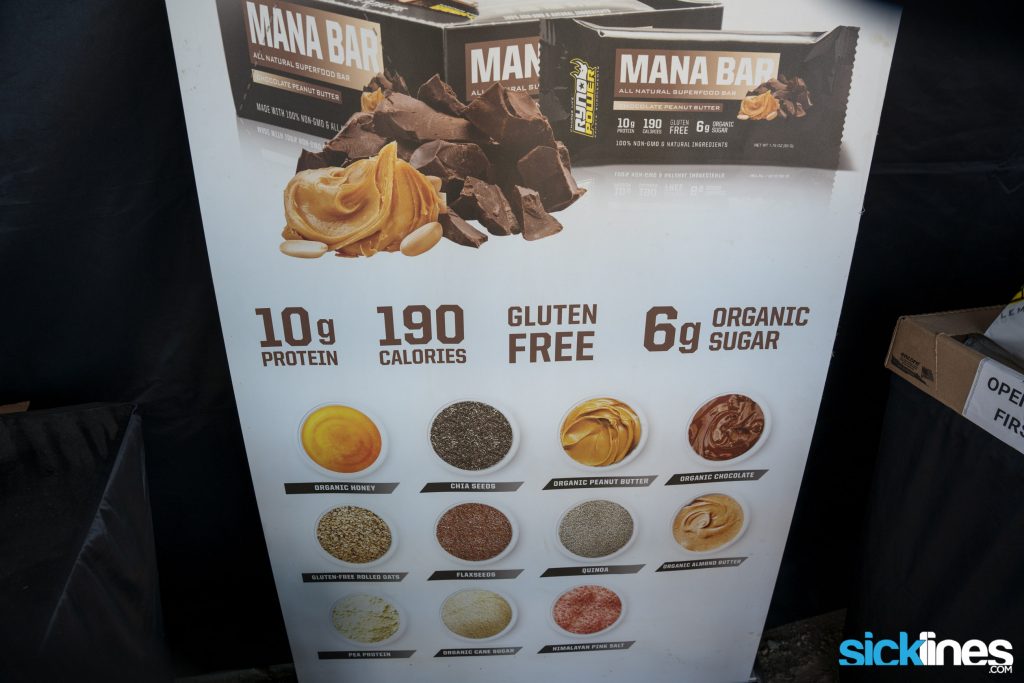 In addition to the Mana Bar, they also offer a number of other popular products for cyclists like their Hydration Fuel and Carbo Fuel.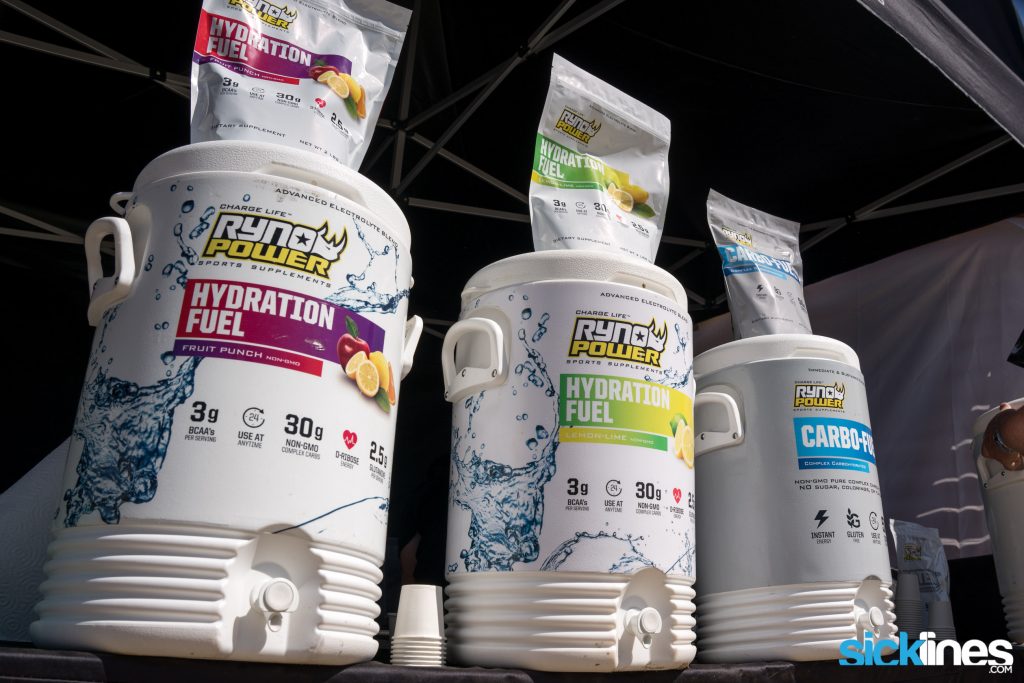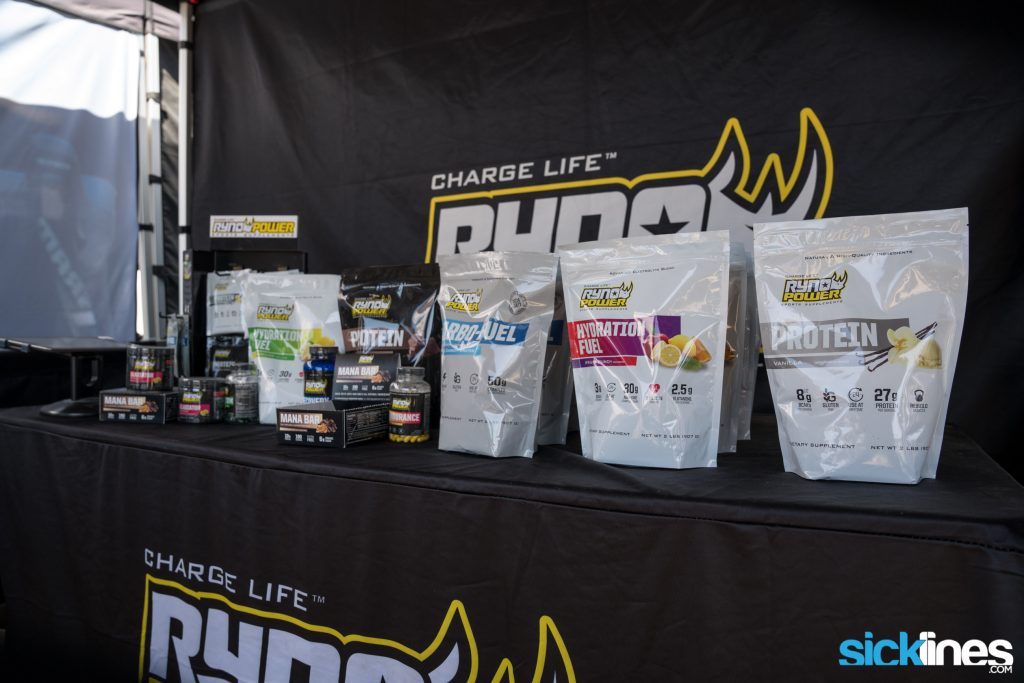 Yakima
Yakima is well known for their bike racks and at Sea Otter they had a lot of new products including some new bike racks and more that are sure to please outdoor enthusiasts.
Yakima has expanded their EXO hitch offerings. It gives their customers a system approach to outfitting their needs through a wide range of products in their modular system.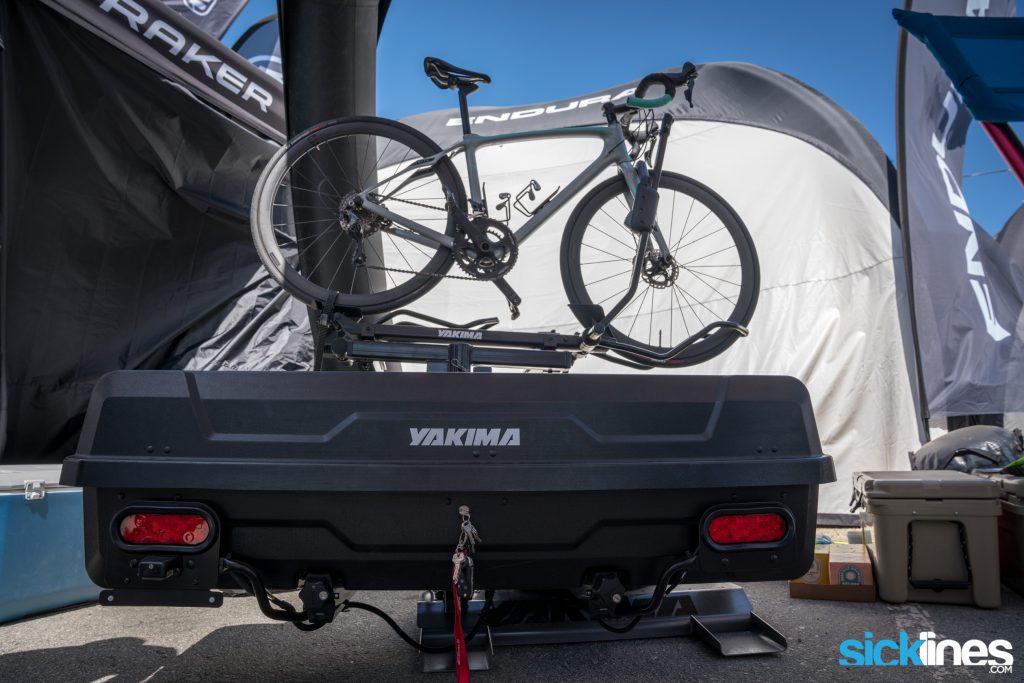 The modular EXO system continues to evolve to help their customers get the most out of their storage solutions like this EXO TopShelf DoubleUp bike rack attached to a EXO SwingBase that holds an EXO GearLocker. You can mix and match EXO attachments to suit your needs.
Yakima EXO SwingBase + EXO TopShelf + EXO DoubleUp Bike Rack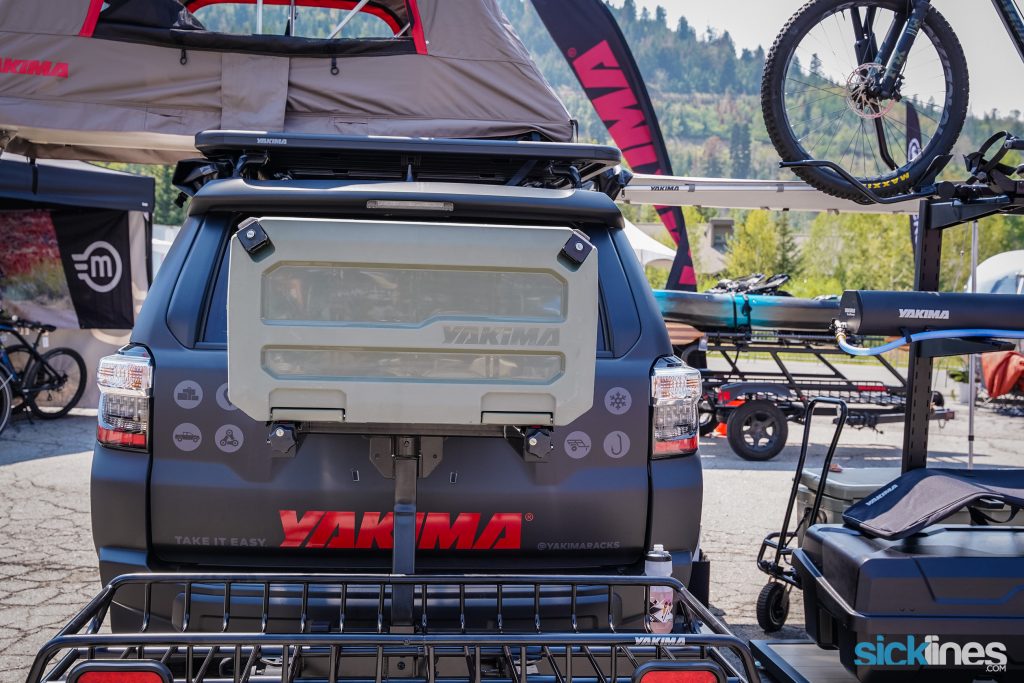 The main star of the show was their new cooking station called the EXO OpenRange that attaches to your hitch for easy transportation to your destination where you can set it up easily for outdoor cooking once you arrive. There are a number of ad-ons that you can use with their EXO system including a stand, table, and sink to name a few.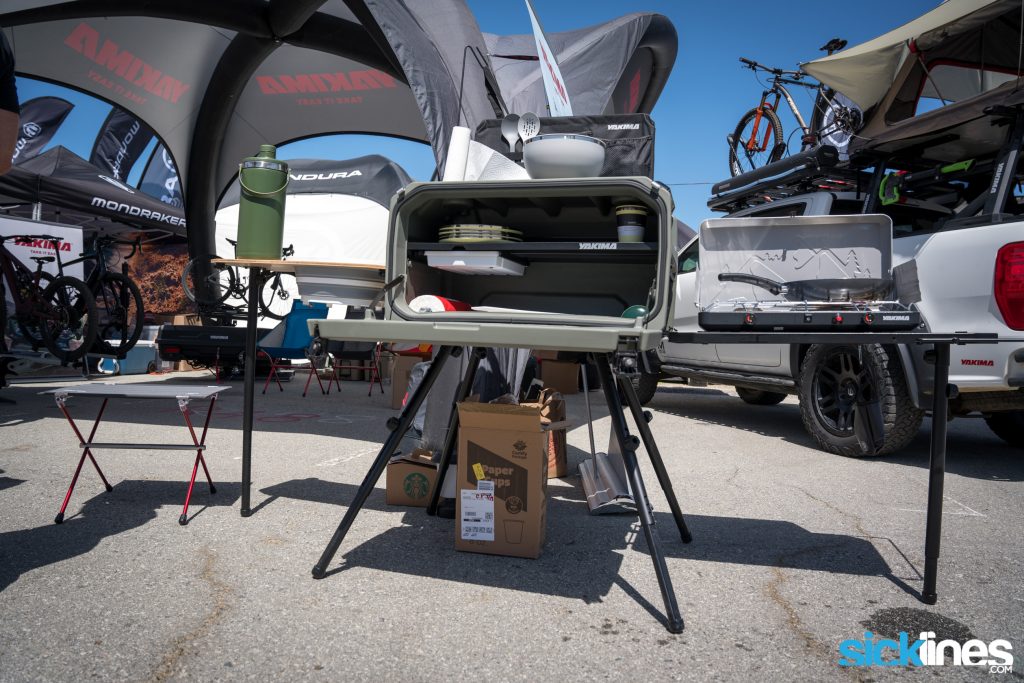 They were showing off the EXO's cooking abilities by cooking up some tasty bacon during Sea Otter on their stove system.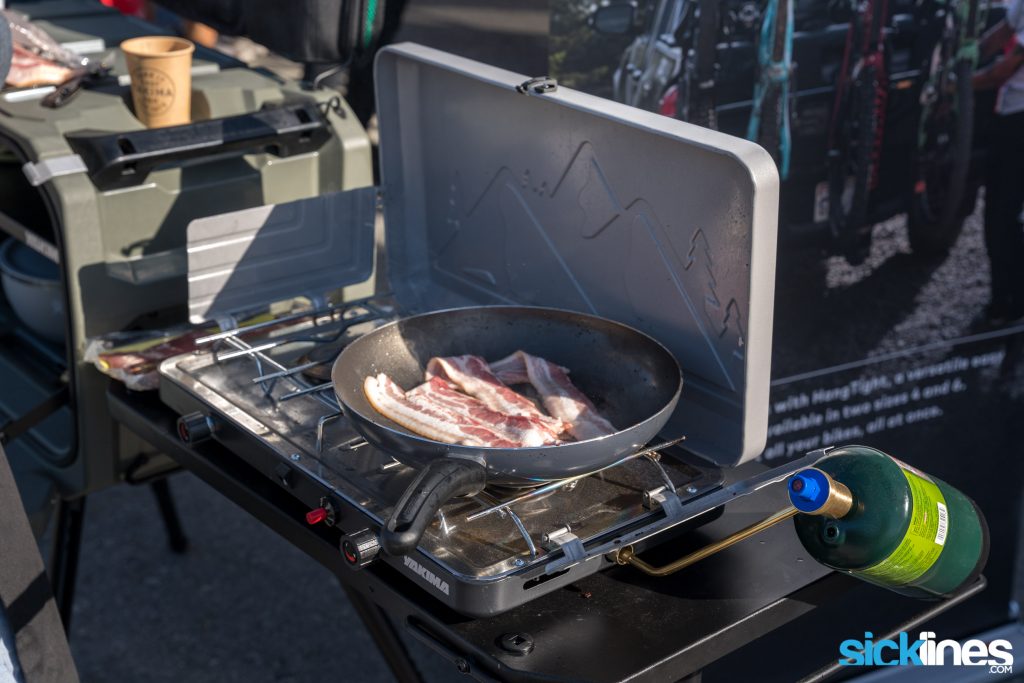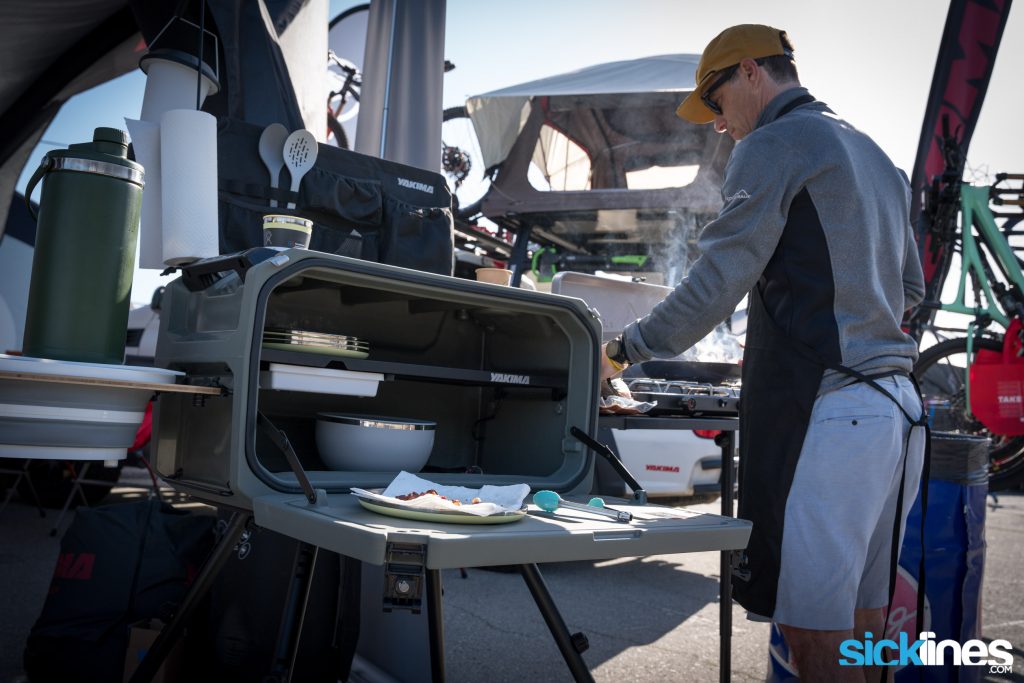 We've posted some more details about the EXO OpenRange here if you want to read more about this system.
The GateKeeper is a tailgate hitch pad available in two sizes to fit full-size or mid-size / compact trucks. This updated version has a few tweaks to improve fitment as well as some updates to the way the bikes secure with d-ring's. It comes in Cascade Blue (pictured below)) or Black.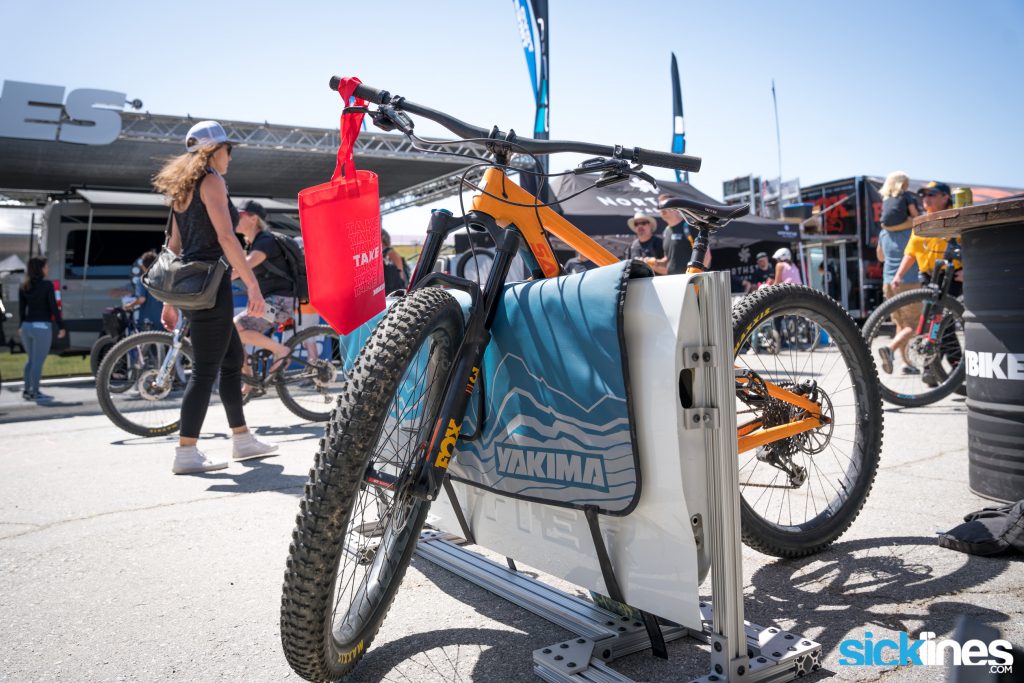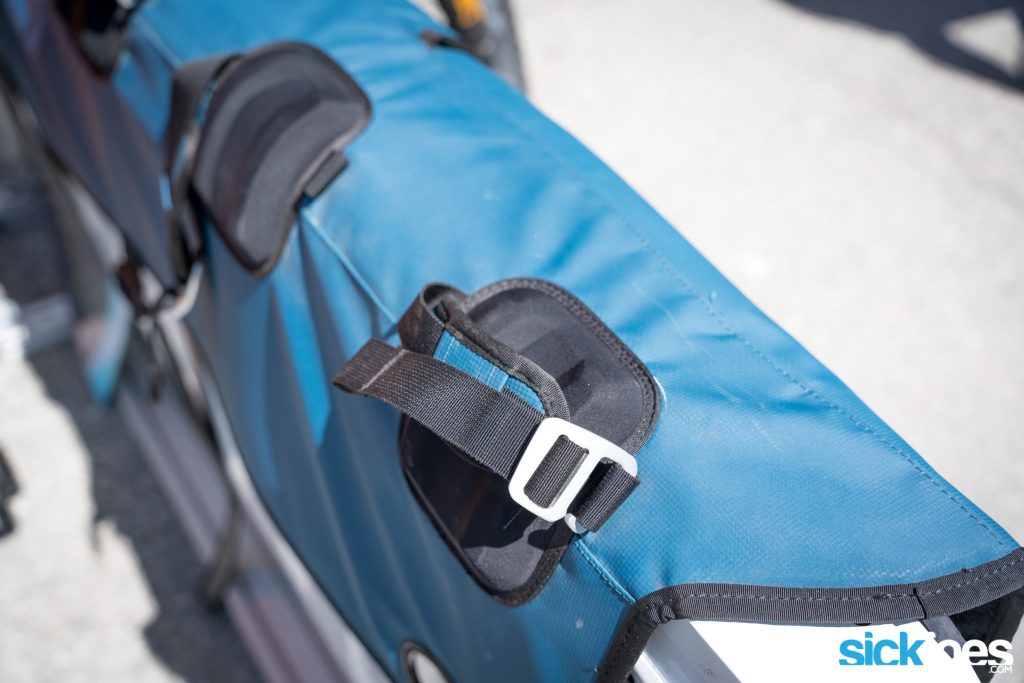 The Stage Two and HangTight racks are also new and feature rich. We've taken a look at these as well at Sea Otter already so be sure to check out those articles to learn more about those new racks that work great for all bikes including heavy e-bikes with their ramp, stadium orientation, and tail light / license plate relocation.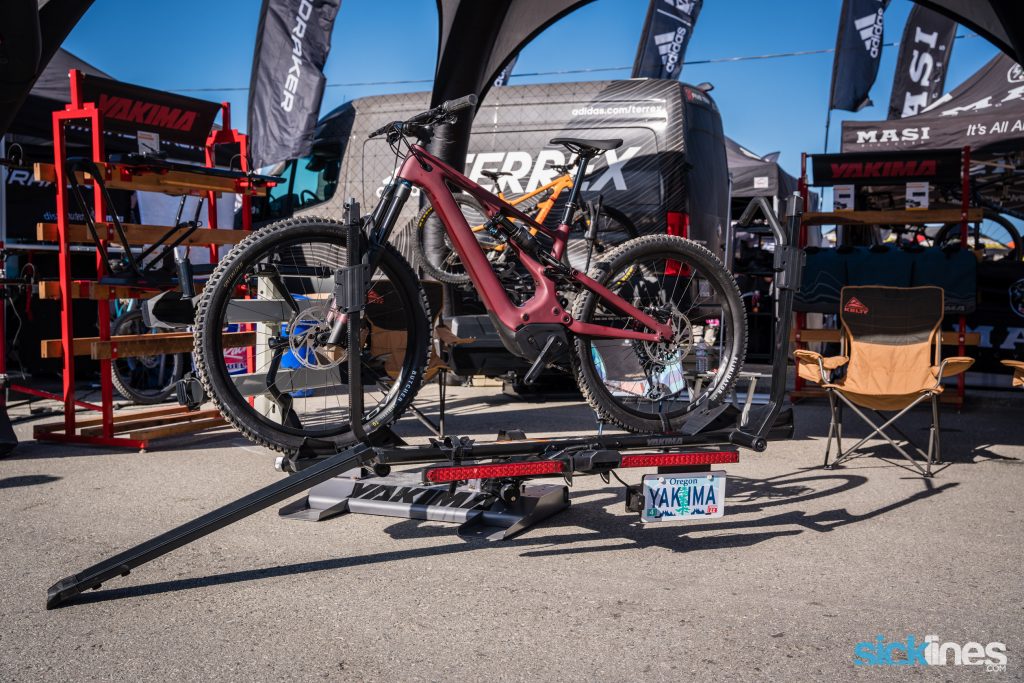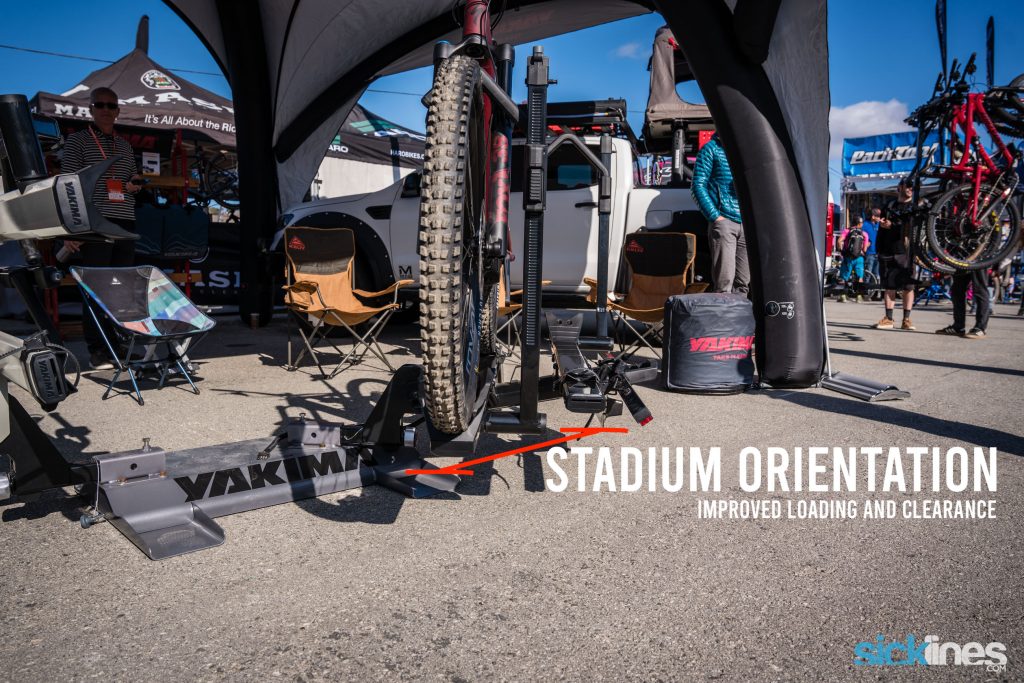 The new HangTight 4 and HangTight 6 vertically carry all types of bikes.