We've got some more Sea Otter content lined up for you all again today. Check out some highlights from Muc-Off, Diamondback, and more inside.
Muc-Off
As usual Muc-Off was at Sea Otter and their booth attracts people far and wide. They were cleaning bikes for attendees and racers throughout the week with their pressure washing station and had product sales as well for attendees.
We saw a few attendees purchasing their pressure washer bundles at Sea Otter after seeing how they worked in person.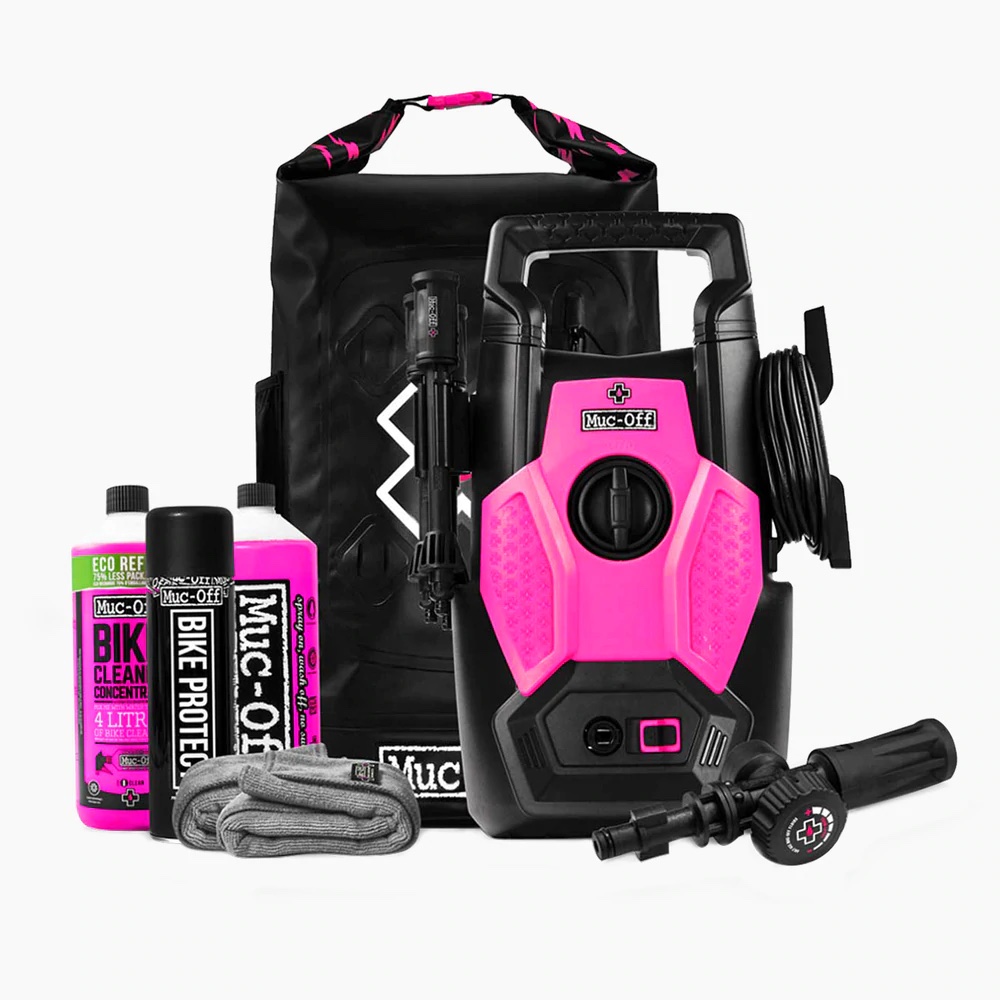 Moving into their expo booth they had a number of products on display like their Secure Tag Holder.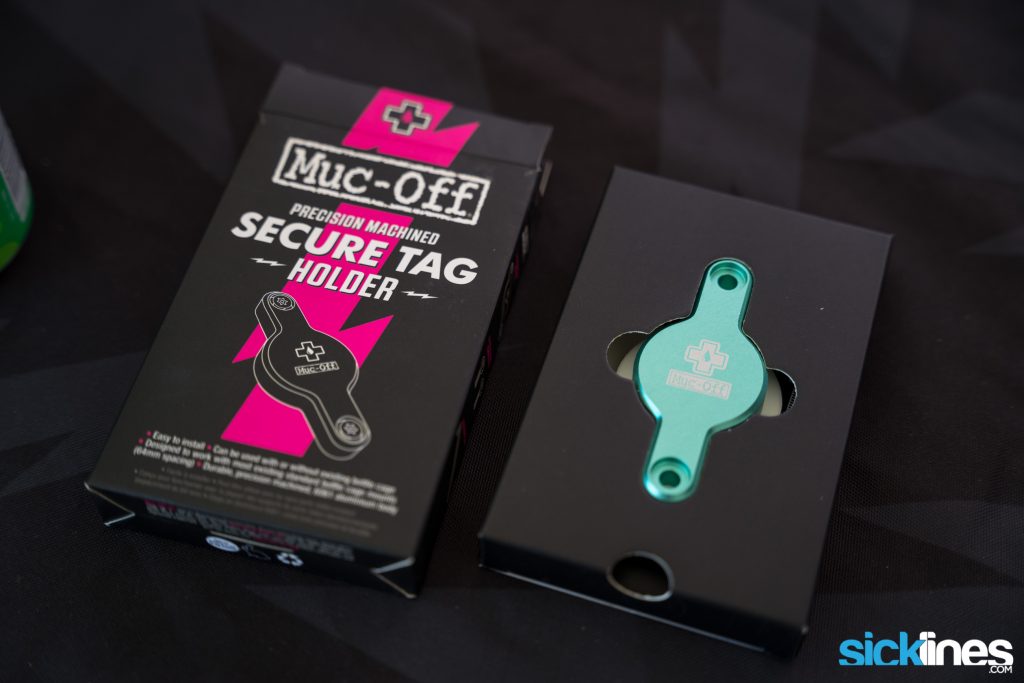 The Muc-Off Secure Tag Holder offers a secure way to install a tracker, like an Apple AirTag, to your bicycle frame using the existing bottle cage mounting holes.

With this installed you can remotely track down your bike in the event of theft to help locate it.
Muc-Off makes their popular nano tech bike cleaning spray that works great to clean bikes. It is also available in Punk Powder pouches and these significantly cut down on their plastics shipped. These have helped their company reduce their plastic footprint globally as customers can now re-use their bottles.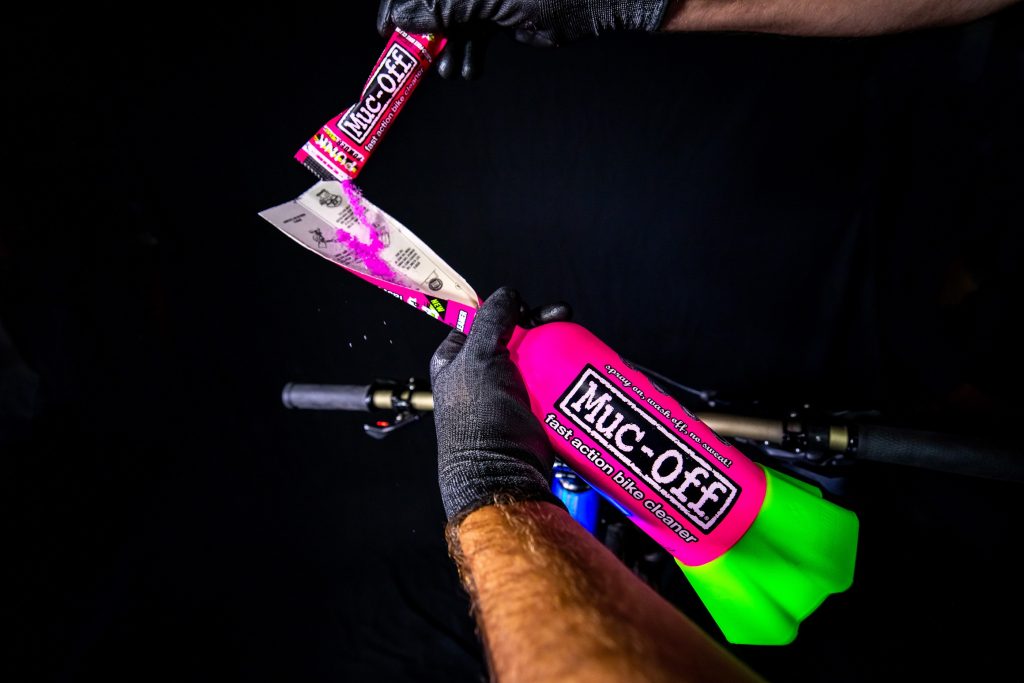 Four packets of Punk Powder costs $29.99 which saves quite a bit over buying pre-mixed nano tech bottles as well.
The $29 Muc-Off V2 tubeless valves work great and can be used with tire inserts too. They've got a lot of neat features and come in a wide range of sizes and colors.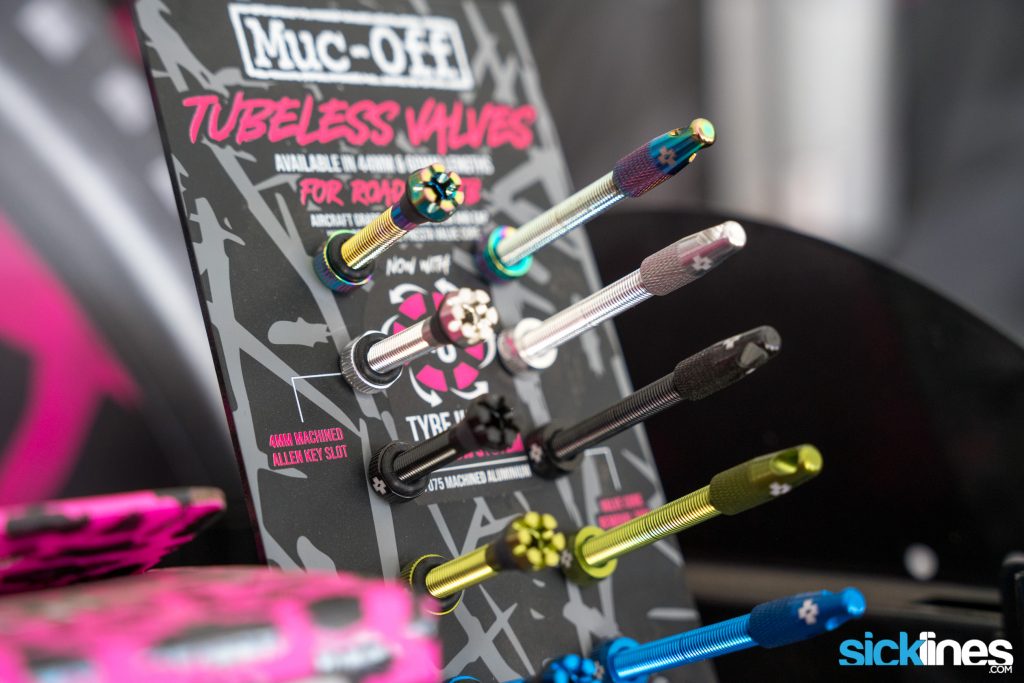 Parts washers are popular in bike shops and the Muc-Off ECO Parts Washer has some unique aspects that are specific for bikes. Often harsh chemicals are used in parts washers and Muc-Off has some nice features that make this washer ideal for bikes. The design and chemicals used cause less damage to the bike parts and utilize safer chemicals for the operator. Learn more in the quick video below.
The Muc-Off Eco Parts Washer offers a deeper, more consistent clean on components and is available in two sizes – 40L and 100L, supersize your cleaning output whilst minimizing maintenance costs, saving both money and time.

Here at Muc-Off our mission has always been to continuously improve as we create – we love the planet we ride on and are driven to protect it. Project Green is our continued commitment to creating environmentally friendly products and packaging, and the Eco Parts Washer is a leader of this movement. Unlike other solvent part washers, it doesn't release harmful chemicals like VOCs and minimizes wastewater with our Wash and Tabs technology.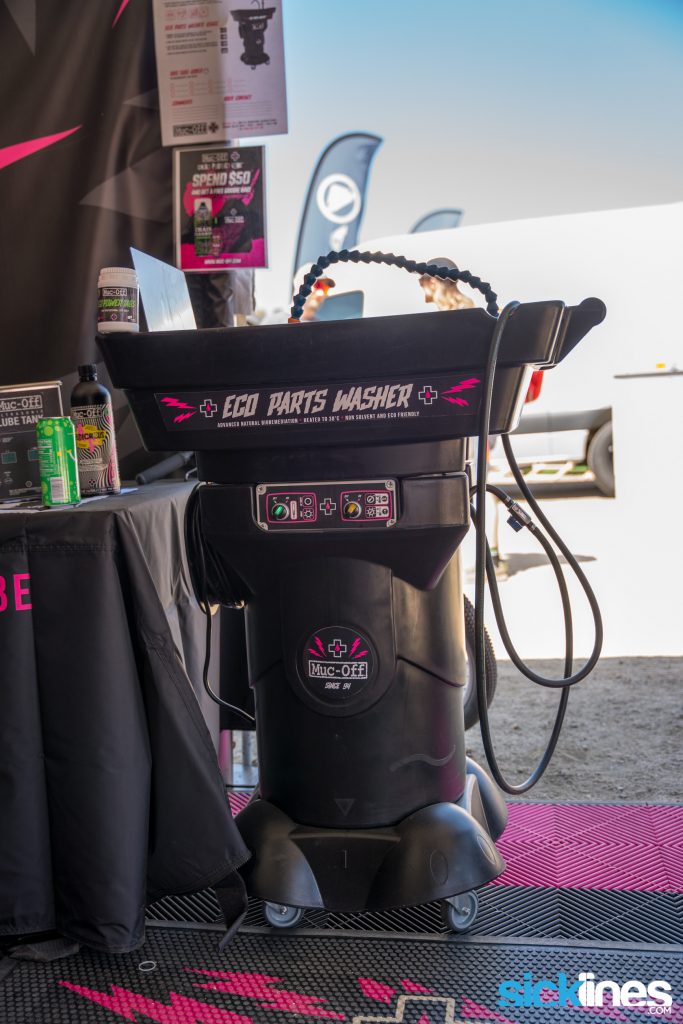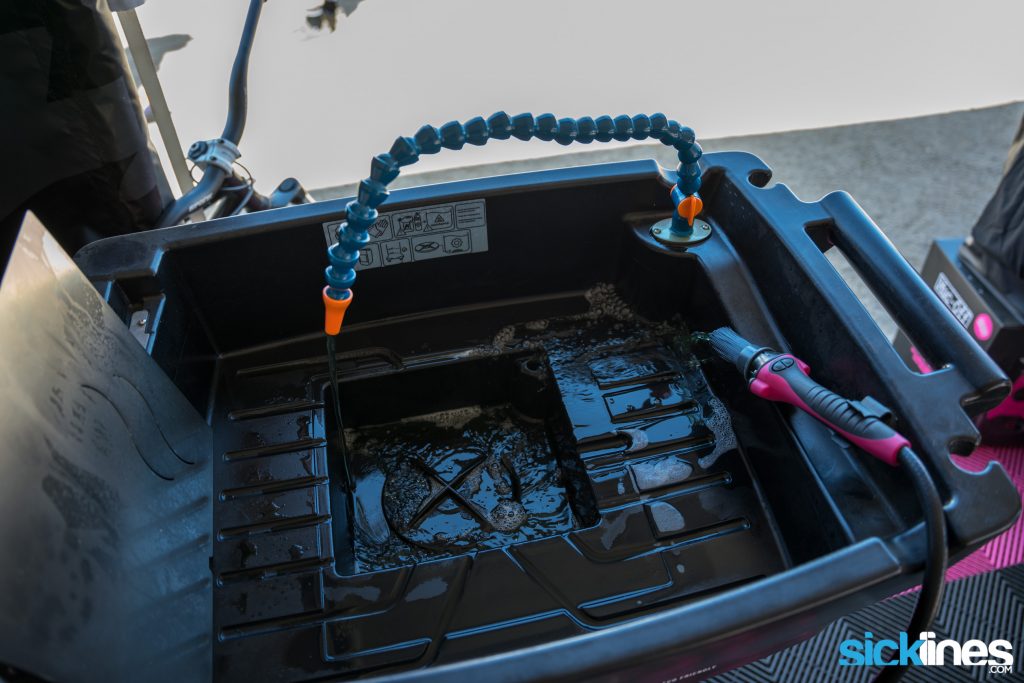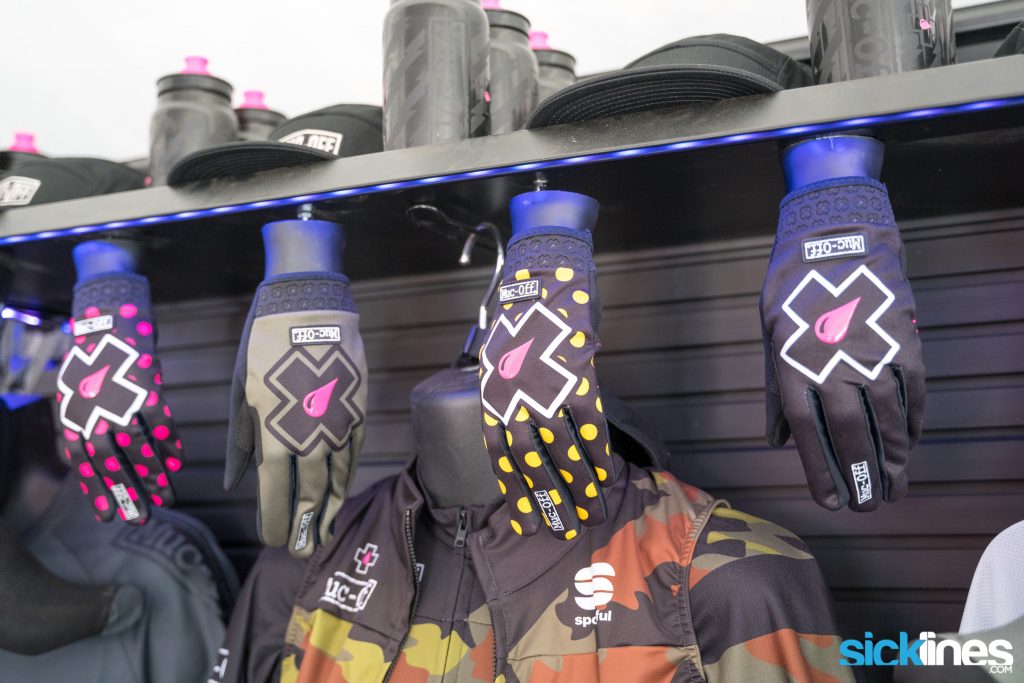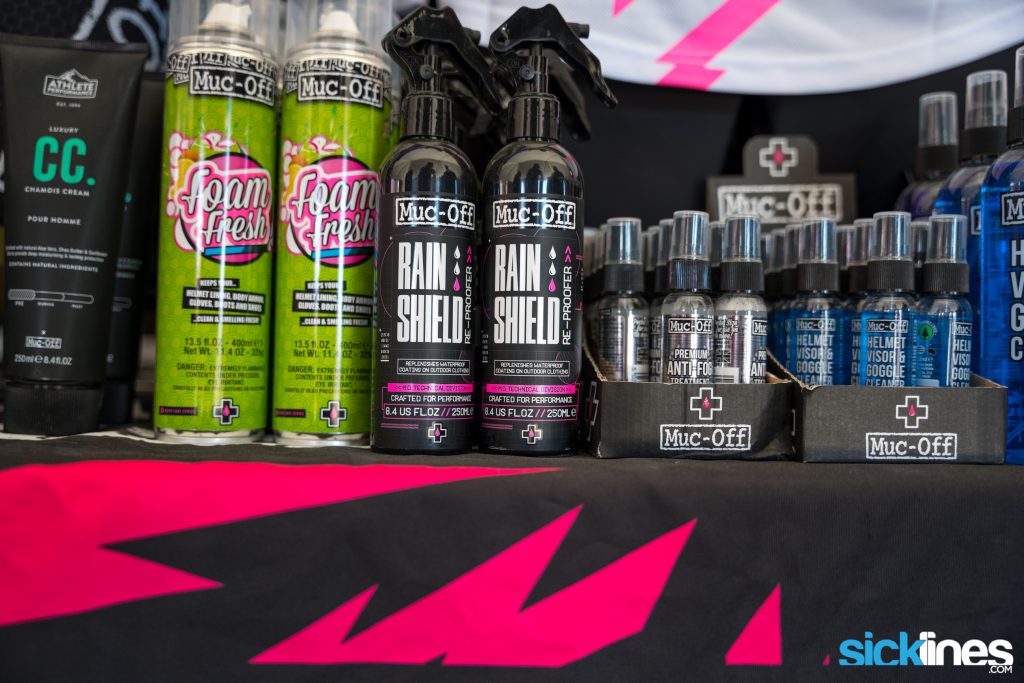 Diamondback
Diamondback has new bike models coming out for the 2023 model year that are sure to please riders looking to get into the sport or upgrade their bikes. The Release line of bikes are currently available and these new Mission 1 and Mission 2 pack a lot of value.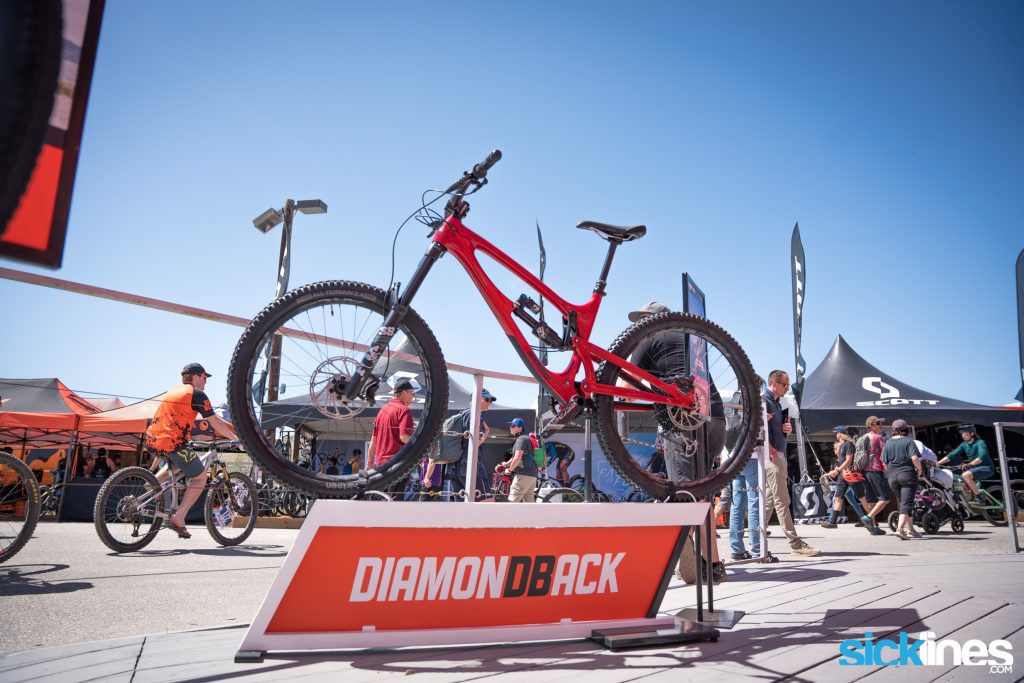 The Mission Carbon 2 pictured in red comes in at $6,100. It features 27.5″ tires, FOX 38 Performance Eite with 180mm of travel, and a Float X2 Performance Elite shock that gives the Mission 2 160mm of rear wheel travel.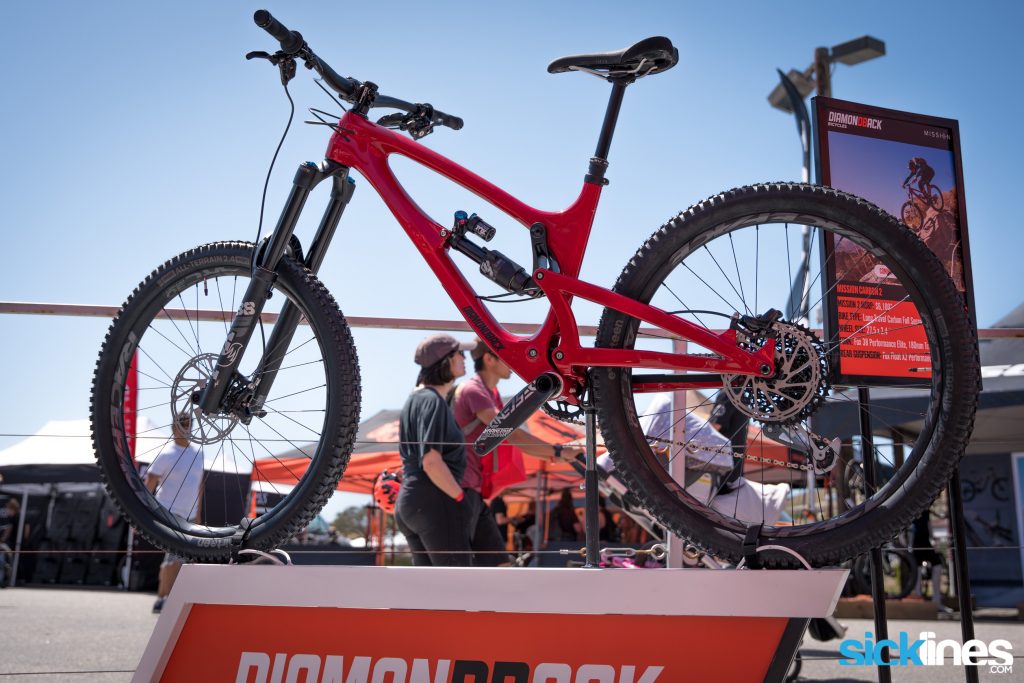 The Mission Carbon 1 pictured below in Dark Olive comes in at $4,525. Like the Mission Carbon 2 it features 27.5″ tires, 180mm front travel, 160mm rear wheel travel, but in a much more affordable price and part spec.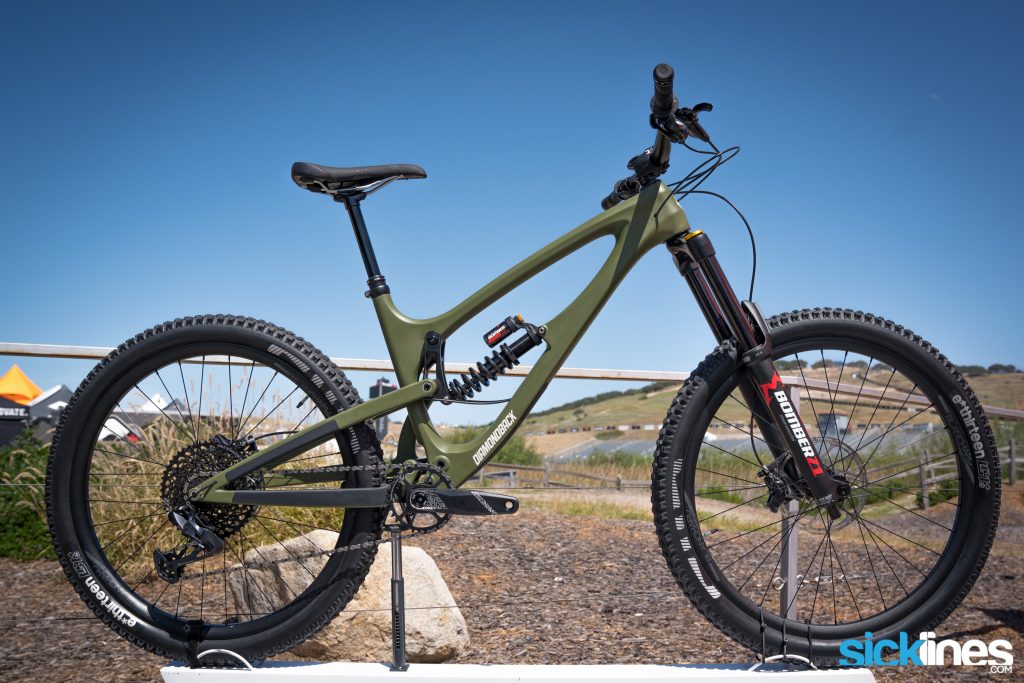 Part spec is quite good for the price point and it includes a Marzocchi Bomber Z1, Bomber CR shock, SRAM GX components, Code Brakes, and more.
Mission 1 & 2 Geometry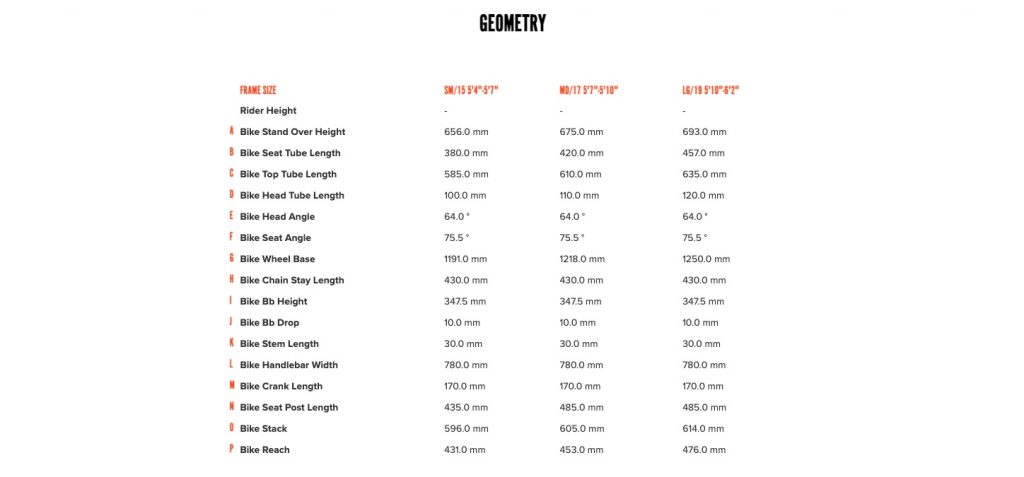 See more pictures of the new Diamondback Mission 1 and 2 in the gallery below.
The Diamondback Release series of bikes are also nicely outfitted with 140-150mm of rear wheel travel.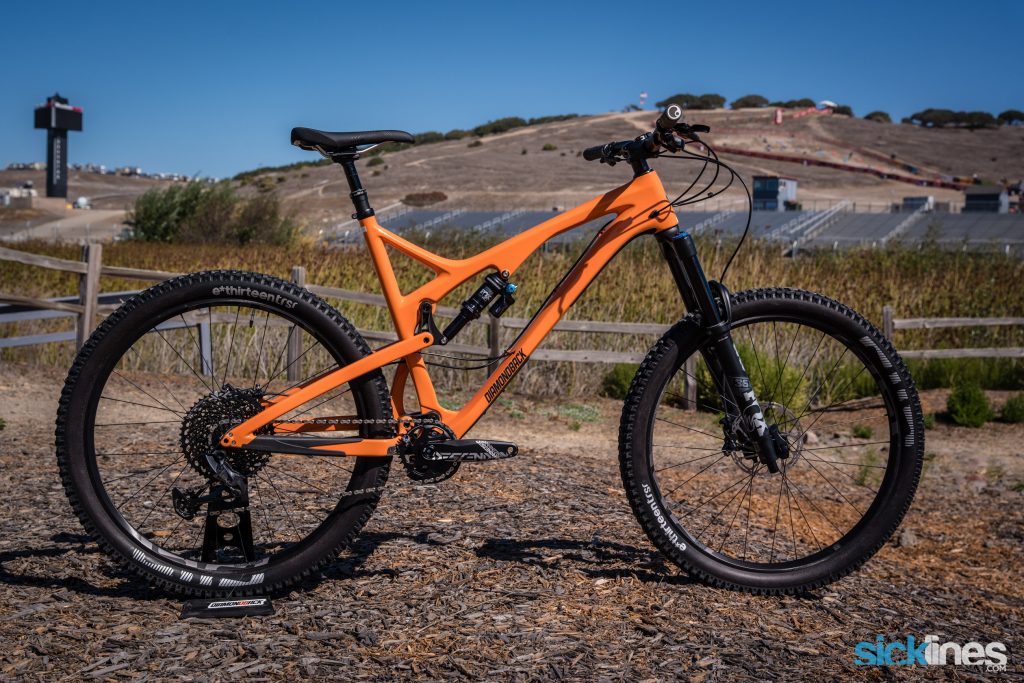 Reed Boggs Red Bull Rampage Yeti Cycles
Reed Boggs finished third in the 2021 Red Bull Rampage and his Yeti SB165 was on display in the Yeti booth. The custom paint job pairs with the white parts on the shock and Marzocchi Bomber fork.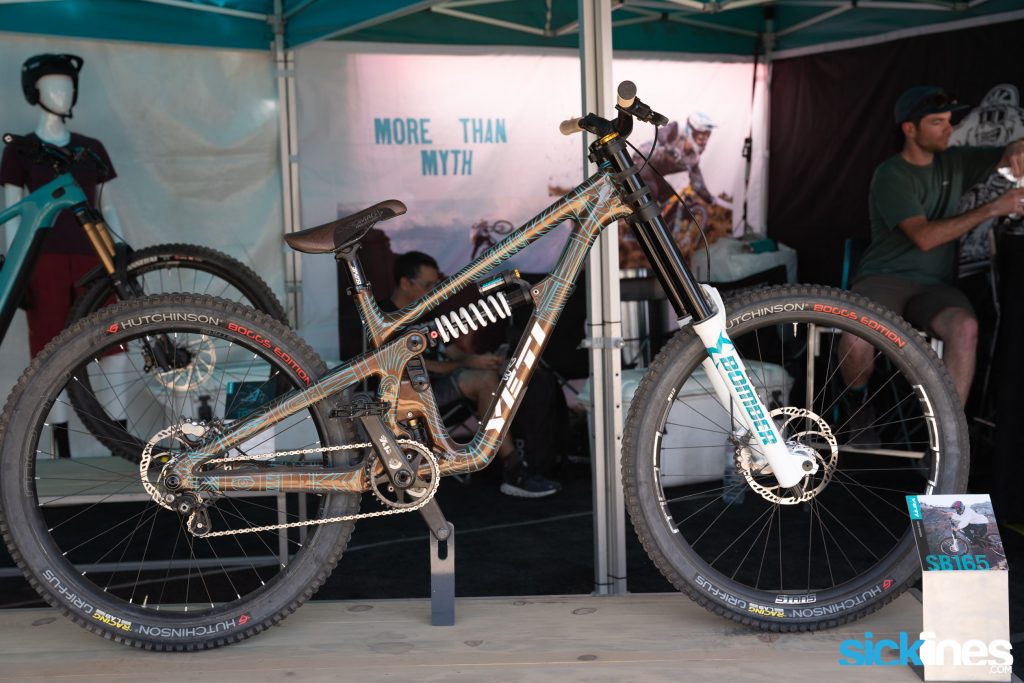 Note: As an participant in Jenson's affiliate program we earn from qualifying purchases. Some of the links embedded in this article may guide you to Jenson on items for which we may receive a commission on your purchase.