Stellenbosch, SA –13 April 2022 Darkfest has done it again and carved a new chapter for Freeride MTB into the history books! We've had 90-foot jumps from the ladies, Cali Rolls and Double Flips from the gents, and a heap of Darkfest best moments, as the sixth year of this boundary-pushing event comes to a close.
"The DarkFest ladies and gents changed the game this week."

-Sam Reynolds
This year DarkFest welcomed the most legendary and biggest group of Freeriders ever to the 2022 event; there was considerable hype on the international athlete roster. The course was tweaked to perfection; a dream weather window was on the horizon, and riders were frothing to get out there and prove that they could throw down on this epic course.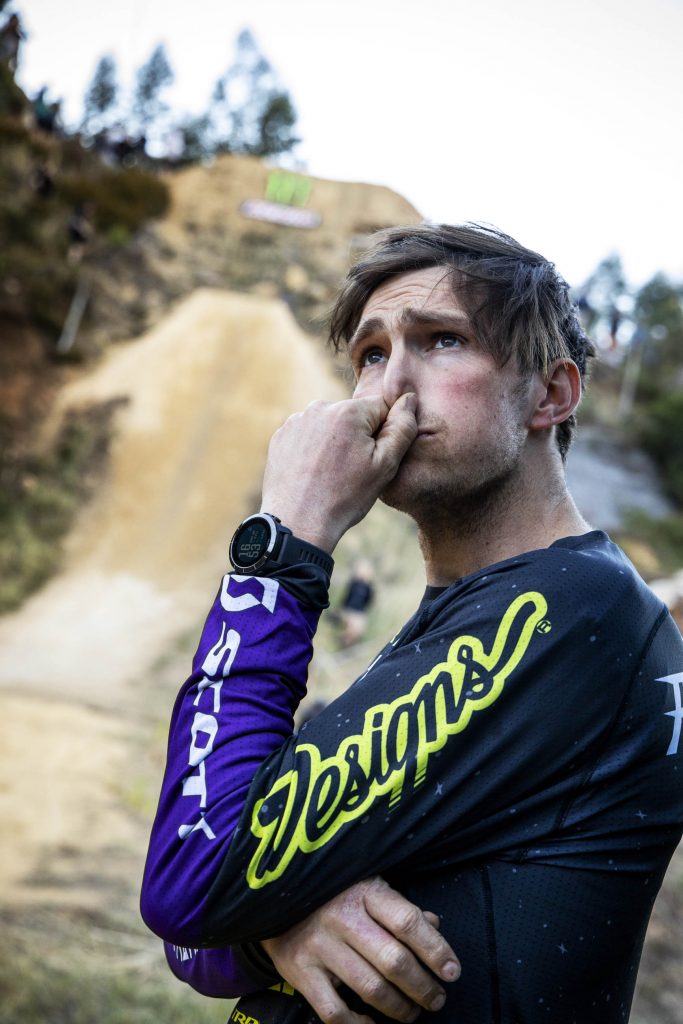 "My first time at Darkfest, and I couldn't believe the size of the jumps. Today I hit the 90-footer, which felt unreal! So stoked to land that and open it up for the ladies!"
-Robin Goomes.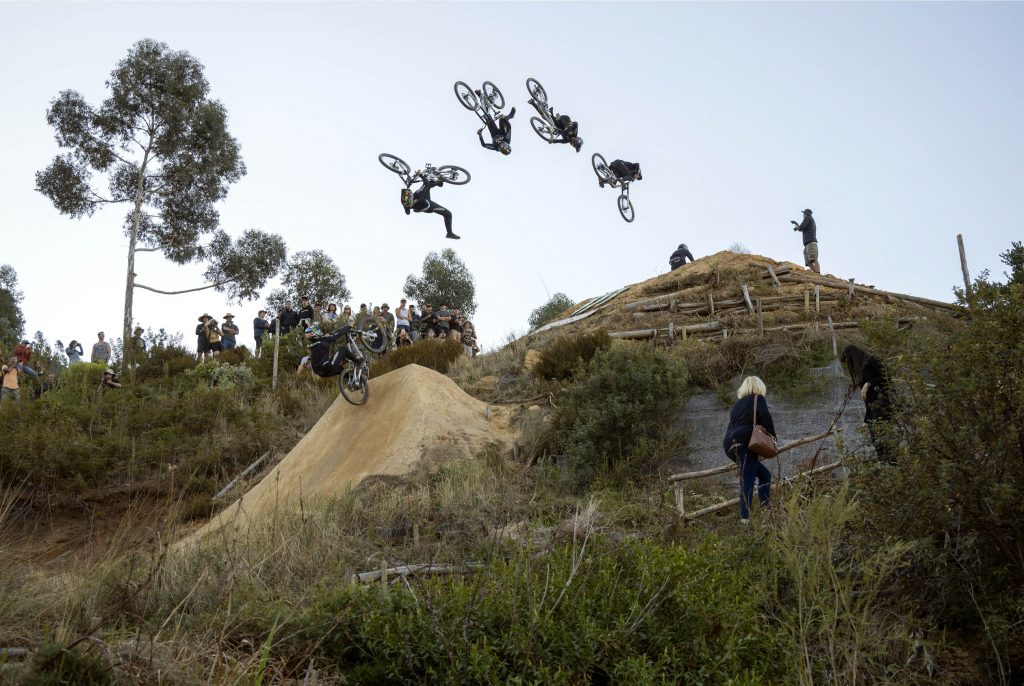 Robin Goomes and Casey Brown opened up the 90-foot goliath Darkfest jump and cemented their place in the history books by landing the longest dirt-to-dirt jump ever ridden by a female Mountain Biker.
Another historical event occurred when Chelsea Kimball successfully opened up the Rocket Launchers at the end of the course for the ladies. The 'Mozart of jumps,' globally recognised as propelling the riders into the air with the most amplitude and airtime of any jumps globally, has seen many a crash and broken bone through the years. Closely followed by Hannah Bergemann and Vero Sandler, the full complement of ladies attacked the highest and longest jumps ever ridden by female Freeriders.
Robin Goomes (NZ) and Casey Brown (US) opened up the 90-foot goliath Darkfest jump
Darkfest has been the stomping ground for many athletes to prove themselves up against the biggest dirt jumps ever built for six years. But, beginning as a video project called 'Pure Darkness' by Sam Reynolds and friends, the event is progressing Freeride into a new direction where new talent and new tricks are discovered every year.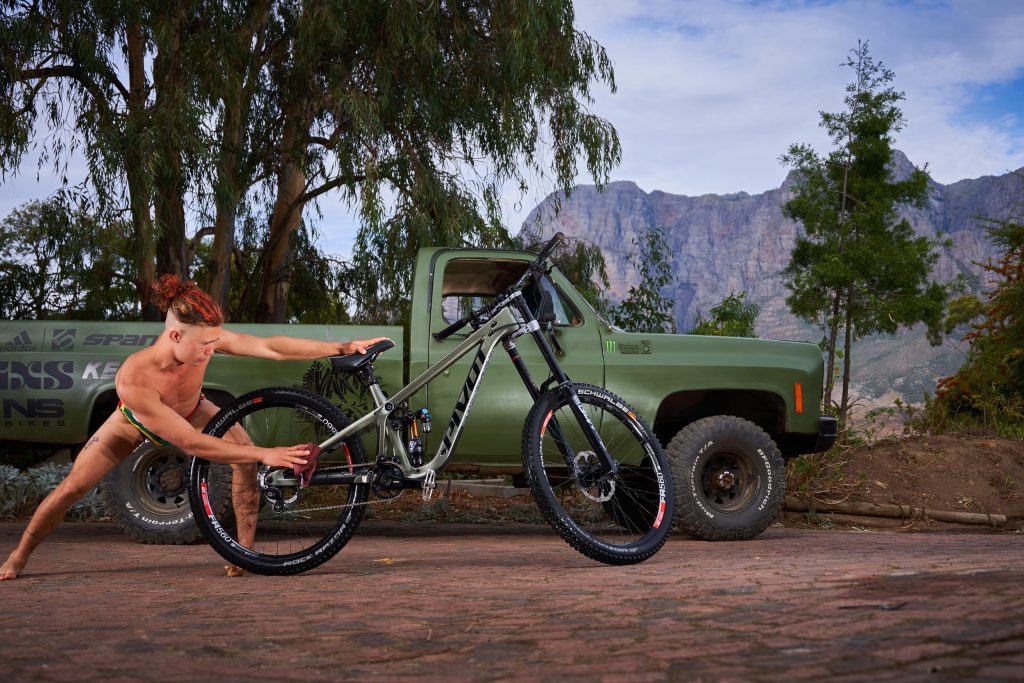 "I've spent the last five years putting blood, sweat and tears into this course. It's a lifetime's work coming into one awesome set of jumps, which is hopefully the best set ever made. All the riders are saying the jumps are bigger and better than ever. There's nothing more I could hear as a course builder!"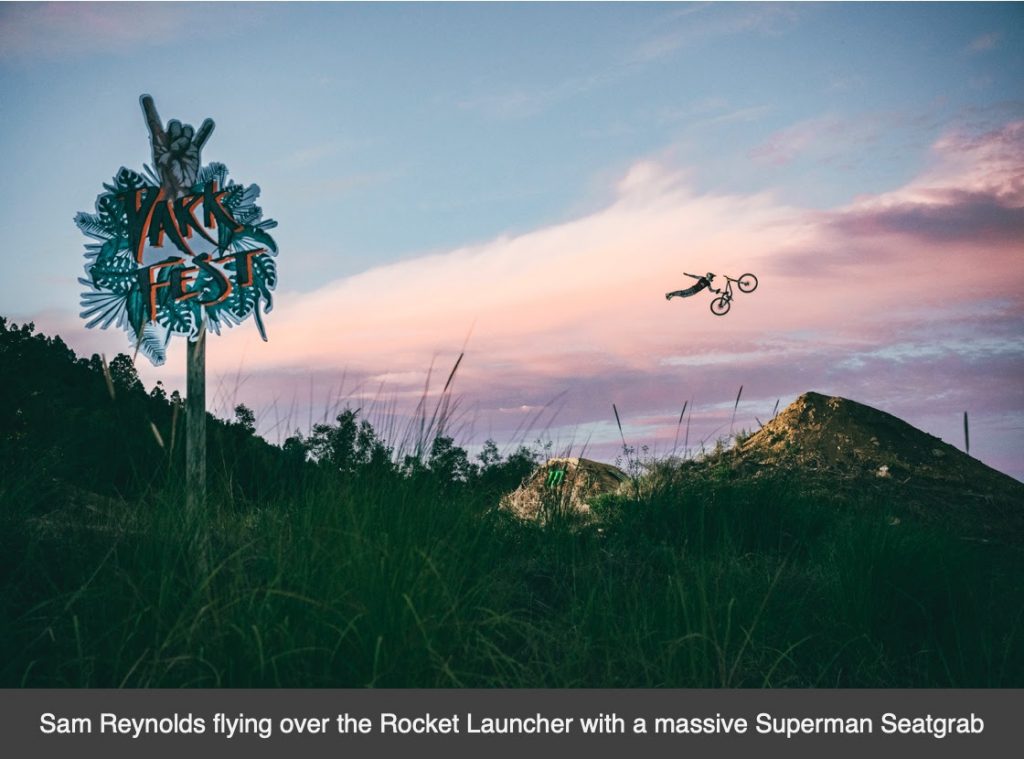 There were countless other headlines from a week of unique tricks on this boundary-pushing course. We witnessed redemption Double Flips from Adolf Silva on the Rocket Launcher, which had taken him out and smashed his wrist into multiple fractures in 2021.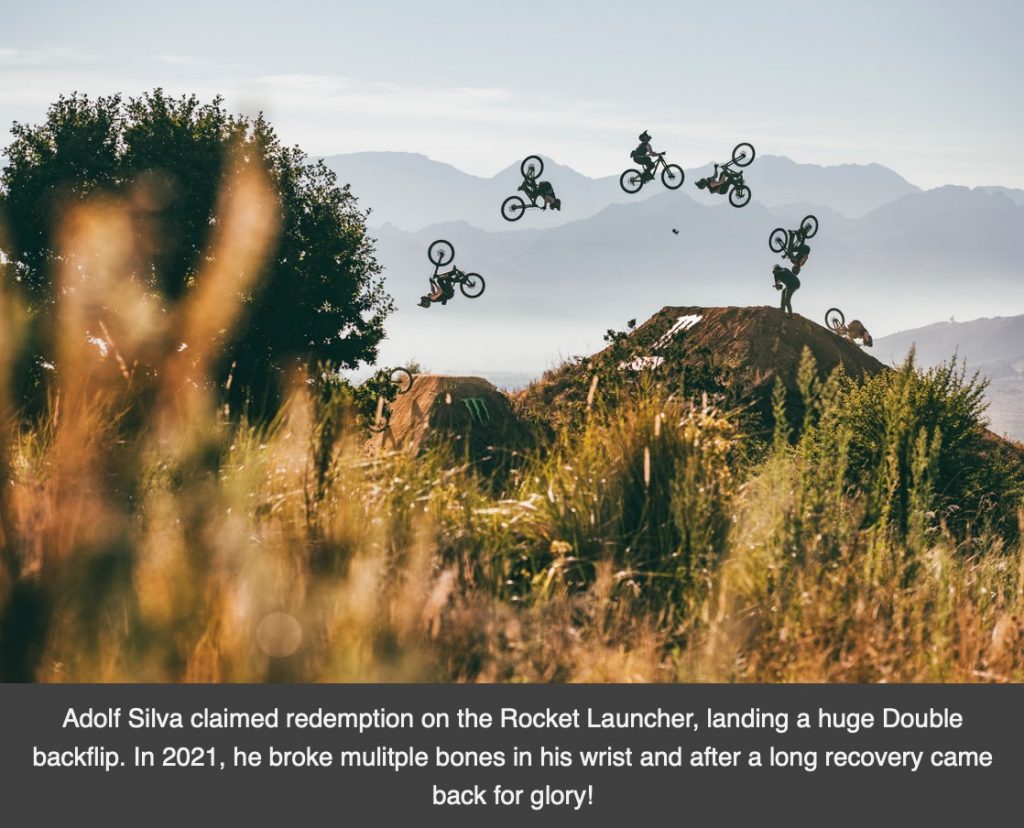 Bienvenido Aguado pulled an outrageous one-foot can on the 90-footer. He famously threw the world record Frontflip over in the previous year, and Vero Sandler landed a 'Nothing' on the Step-Up to win the Best Trick and Best Whip awards.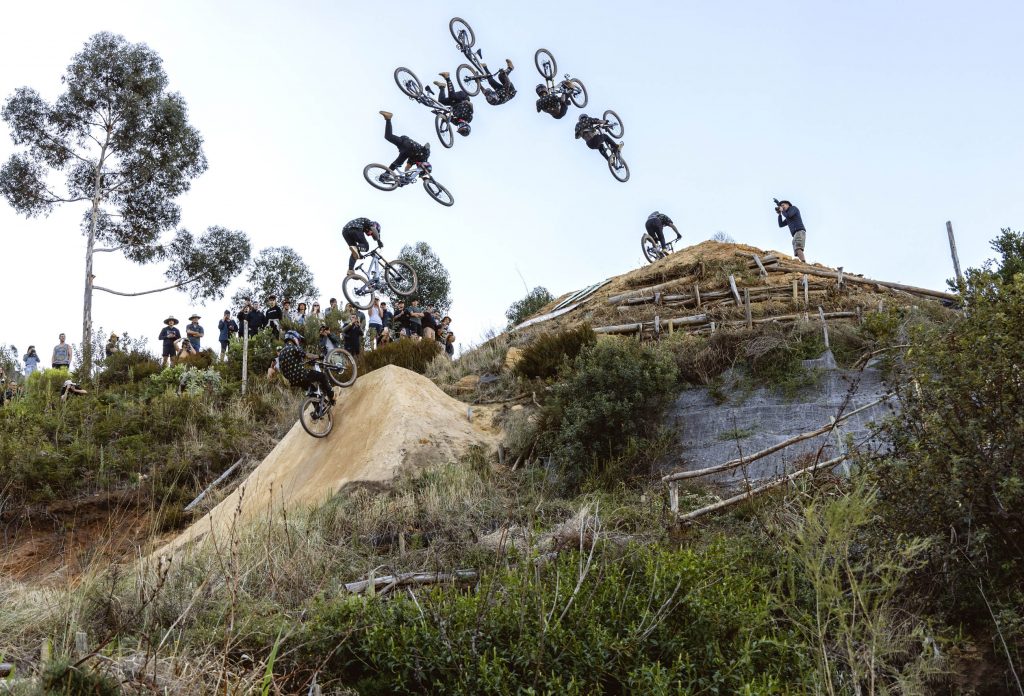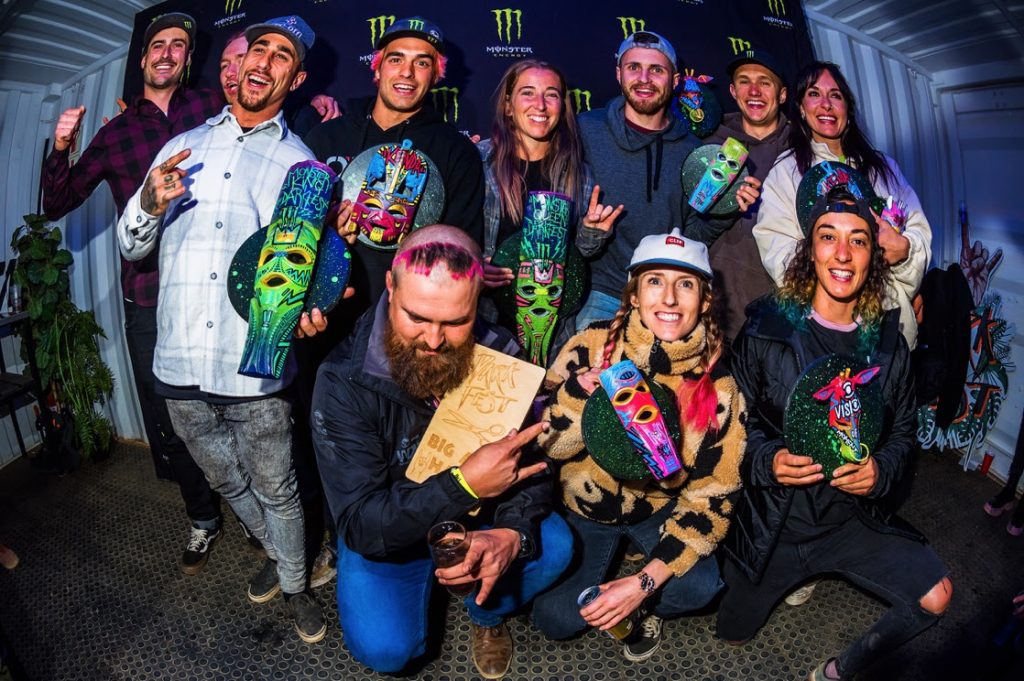 DARKFEST PRIZE WINNERS
King & Queen of Darkfest
BIENVE AGUADO // @bienvenidoaguado
Chelsea Kimball // @chelseasendsit
@kendatireseurope Best Trick
Adolf Silva // @adolfsilva
Veronique Sandler // @veroniquesandler
@spankbikes Best Whip
@kaosseagrave
@veroniquesandler
@ns_bikesco Stay True award
@tom_isted
@casey__brown__
@fiveten_official moment award
Vision moment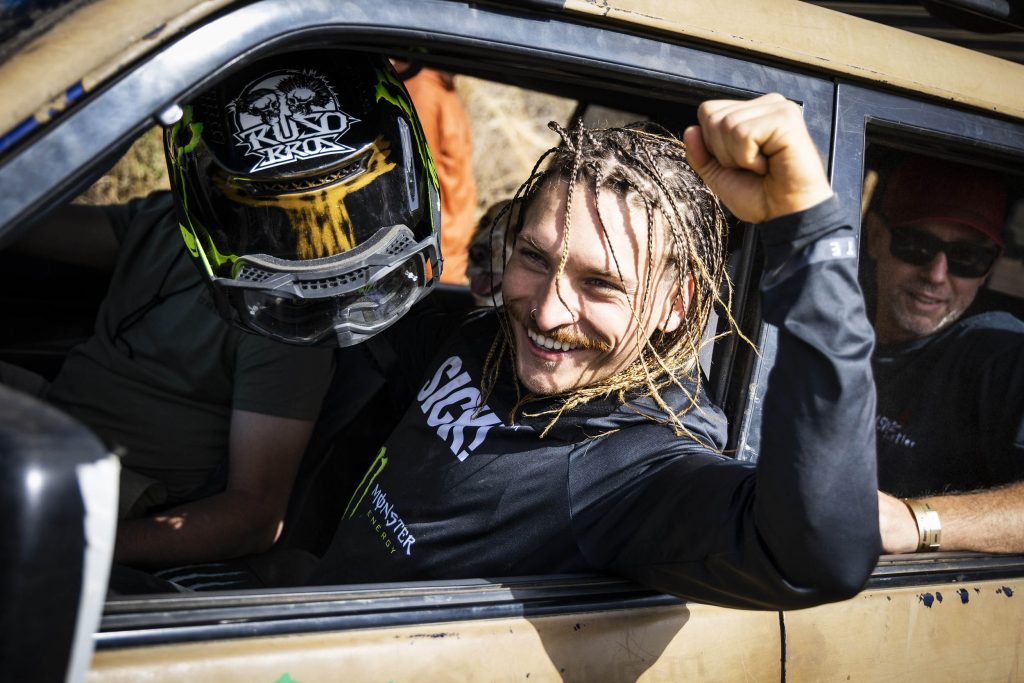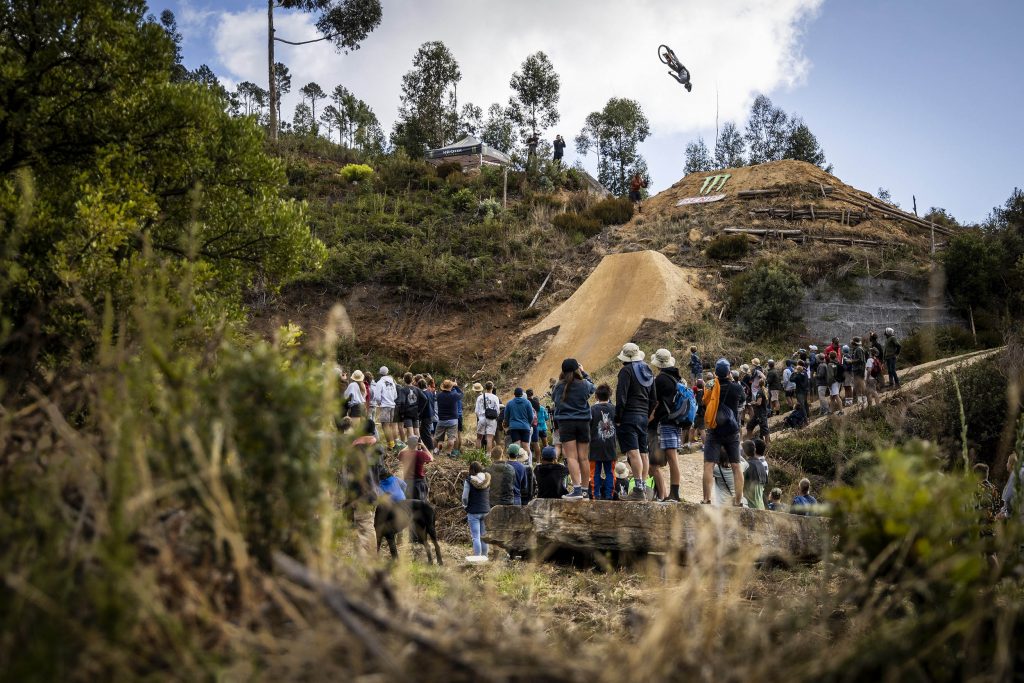 Photos: Grant Mclachlan // DarkFEST
Video footage:
DarkFEST // Monster Energy
Jacob Gibbins
Haydon Brown
Thomas Sandell
Kevin Schnider
Justin Whiting
Mia Lambson
Callum Philpott