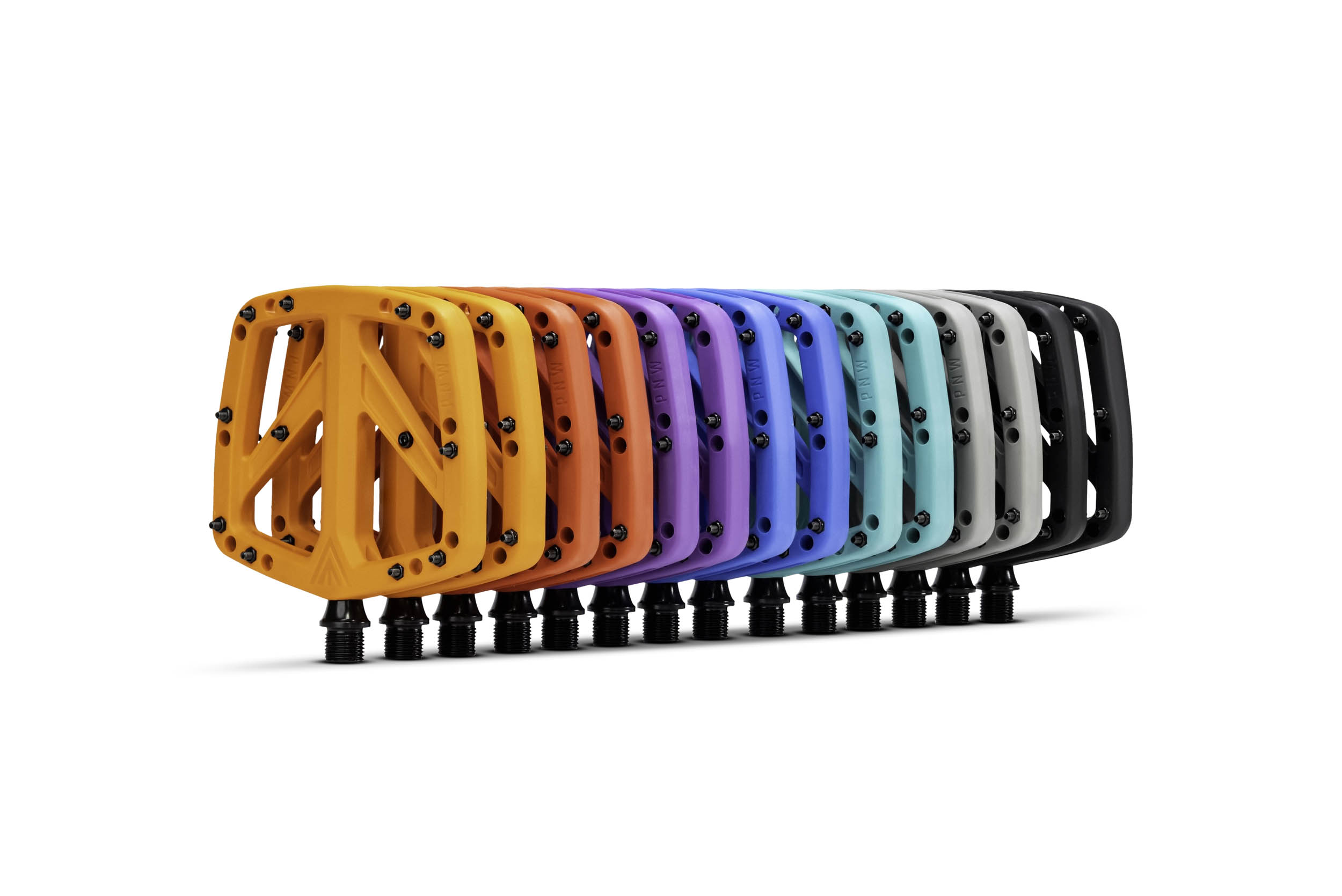 Everyone loves adding some color to their bike and PNW's new composite body flat pedal, called the Range, is now available in seven pedal colors. The composite Range pedals has 22 traction pins, is available in seven colors, and comes in at an affordable $49 USD.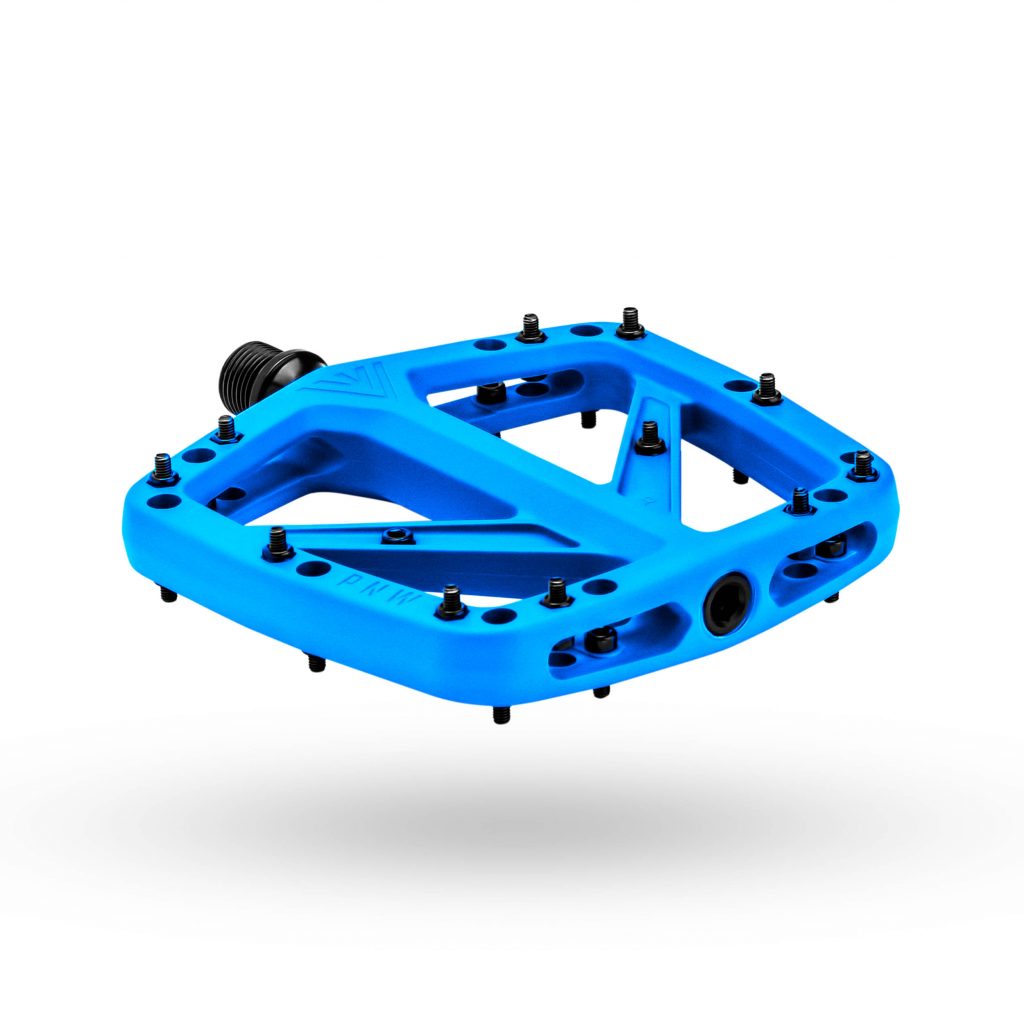 PNW recently released their new Loam pedals as well as the Range Handlebar and stem offering for their customers.
Based on the Loam Pedal's platform, the Range Pedal features 22 replaceable steel pins per pedal and a comfortable platform shape for all-day riding. For easy maintenance, the Range Pedals are also fully rebuildable with a PNW Rebuild Kit
Today they've released their new composite pedals that have some clear inspiration from their Loam pedals. The pedal axle is made from chromoly steel and uses a cartridge bearing, roller bearing, and an inboard bushing.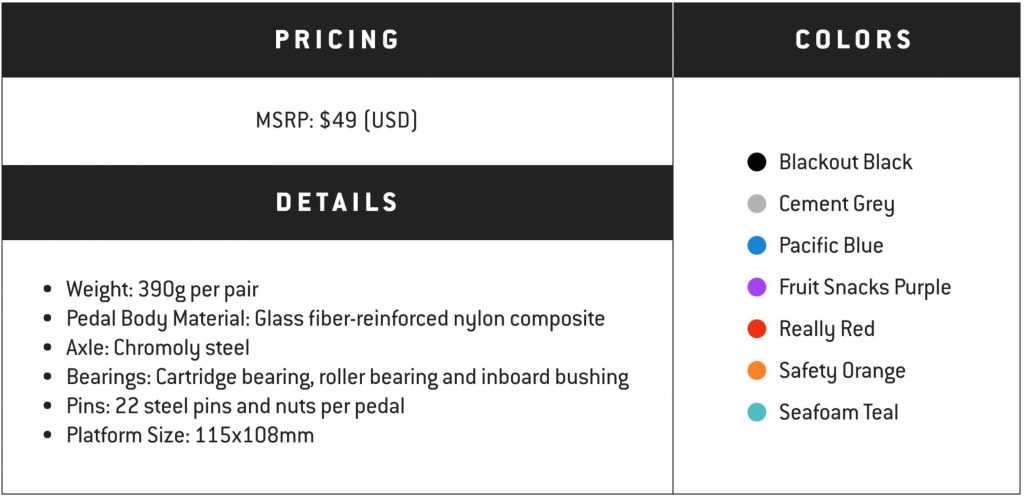 Be sure to check out their new Loam pedal and Range Handlebar as well if you haven't seen the details on those yet.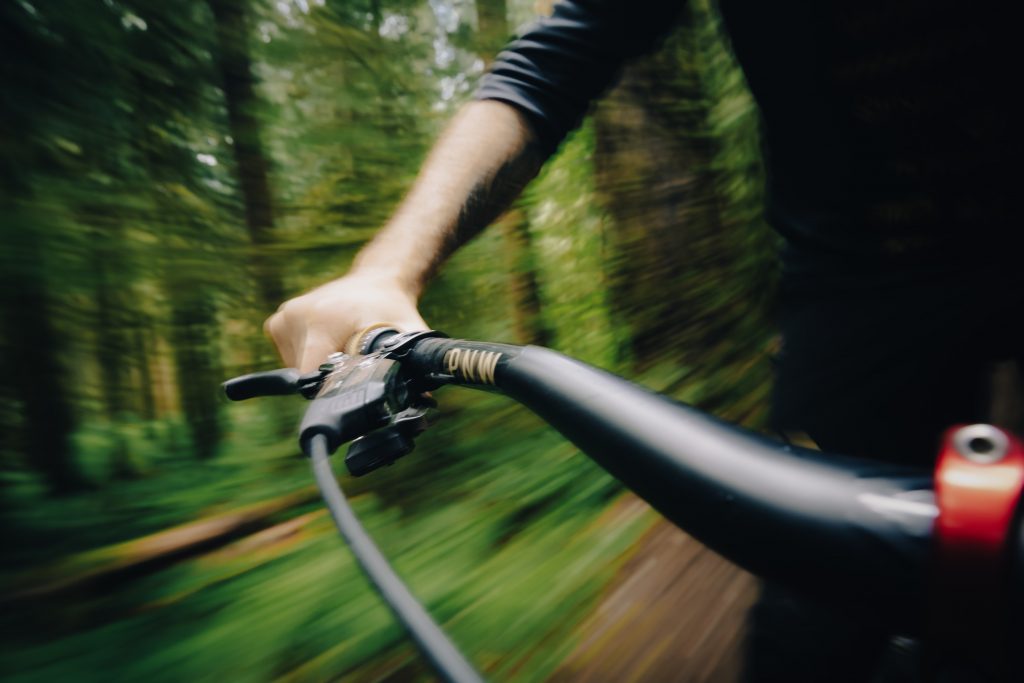 Note: As an Amazon Associate we earn from qualifying purchases. Some of the links embedded in this article will guide you to Amazon or PNW Components on items for which we may receive a commission on your purchase.