Below we take a look at some product highlights from Renthal, Wolf Tooth, Renthal, and a Gates Drivetrain on a Zerode Katipo.
Renthal
Renthal was back at Sea Otter this year and had many of the popular their products on display. Their products are aimed mostly at trail / enduro / gravy / downhill riders. They're working on some new things so keep an eye out as they've got some new products coming soon.
Renthal also supports a number of top mountain bike teams and riders. Their products are well known and loved in the community as they have proven to be strong and reliable components.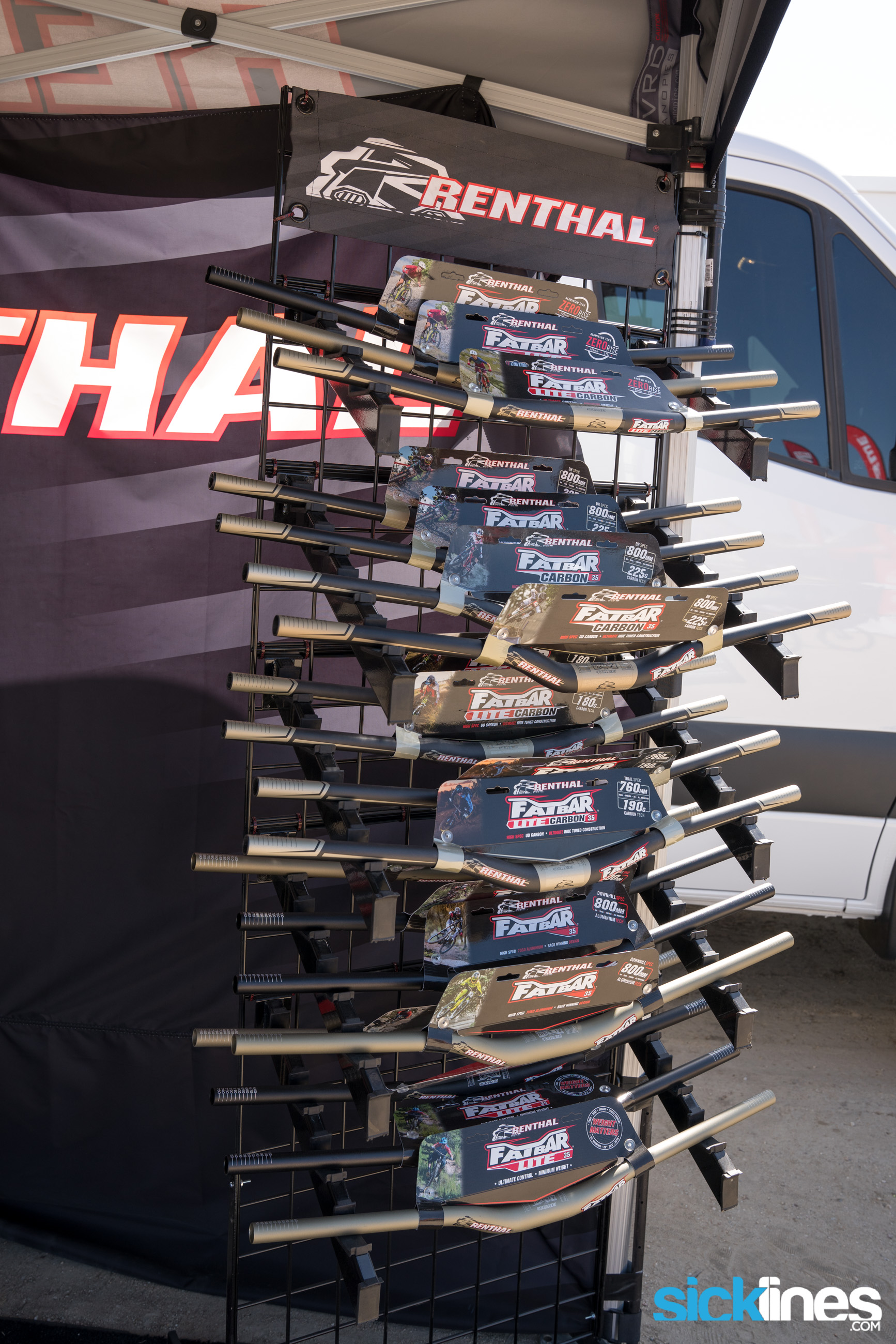 To celebrate some memorable wins, Renthal had a number of special handlebars on display from riders like Aaron Gwin, Camille Balanche, and Danny Hart.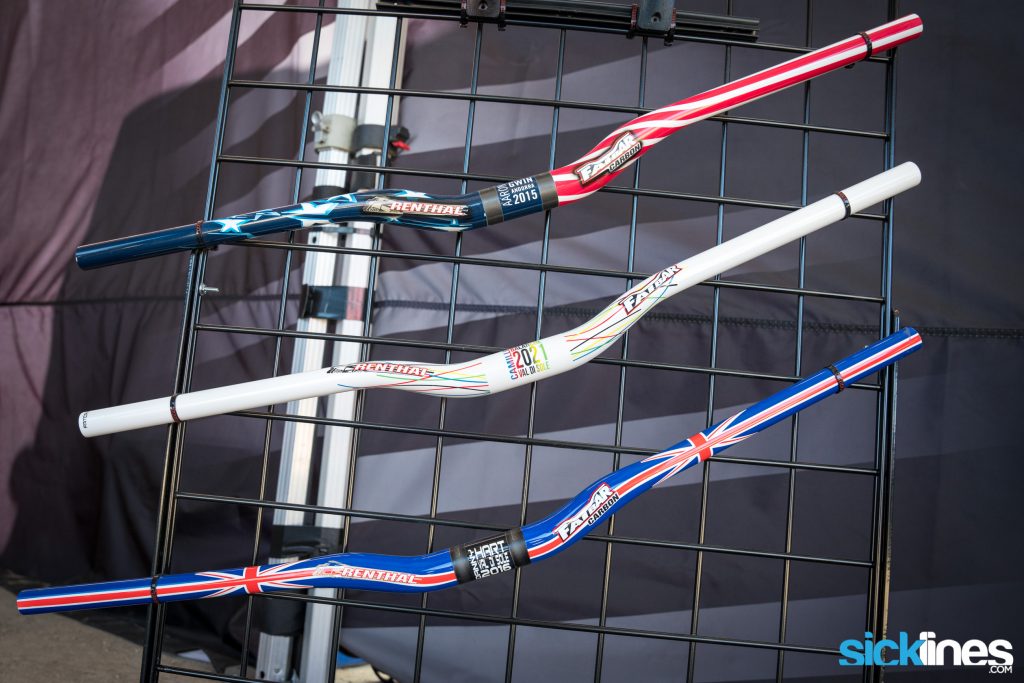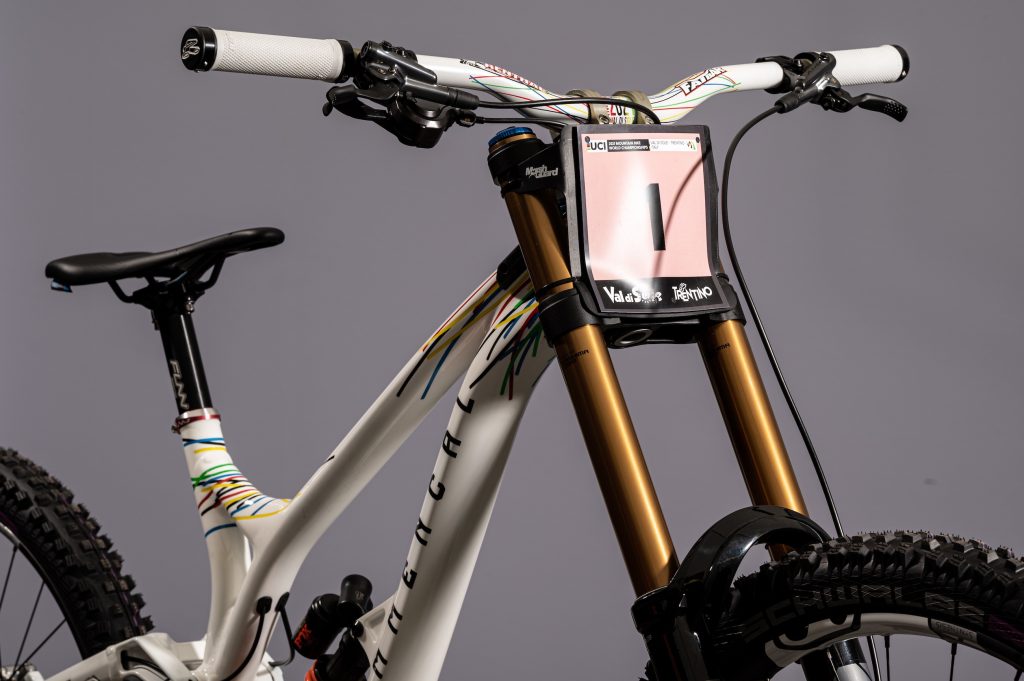 Wolf Tooth
Like many booths, Wolf Tooth had swag and games for kids to guess how many components were in the jar and win prizes.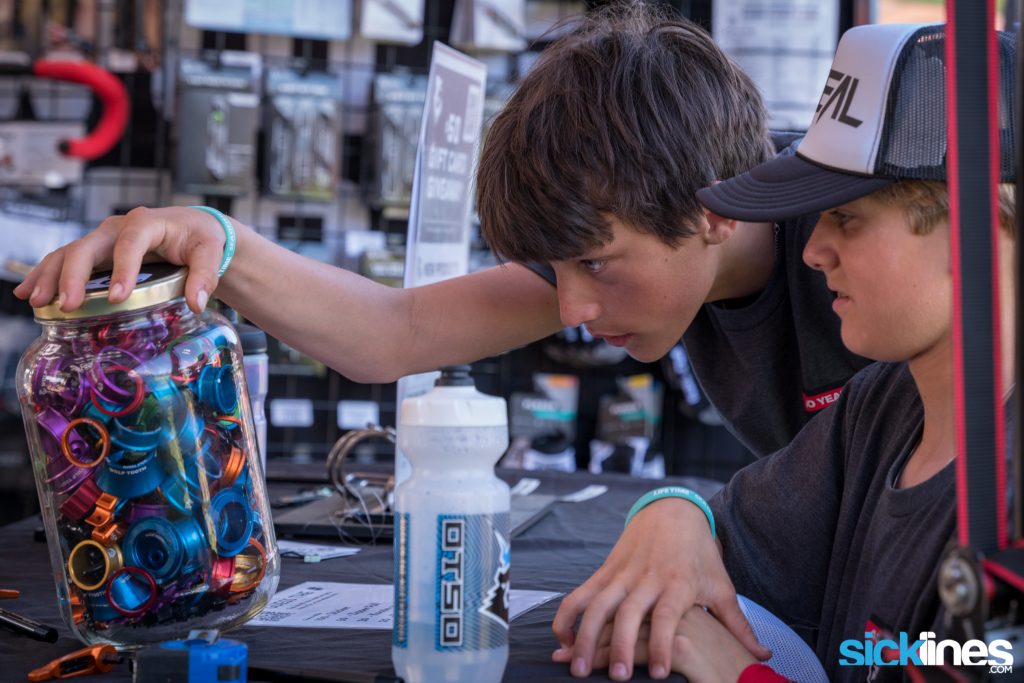 Wolf Tooth had a number of products on display including two new tools that we dive into below in more detail.
Wolf Tooth launched their new Axle Handle Multi-Tool. There are 8 colors available and the axle lever fits Wolf Tooth axles and a few other axles like Trek / Bontrager that add quick access multi-tools to the axle lever. You can see all the colors below (Black and silver are not pictured).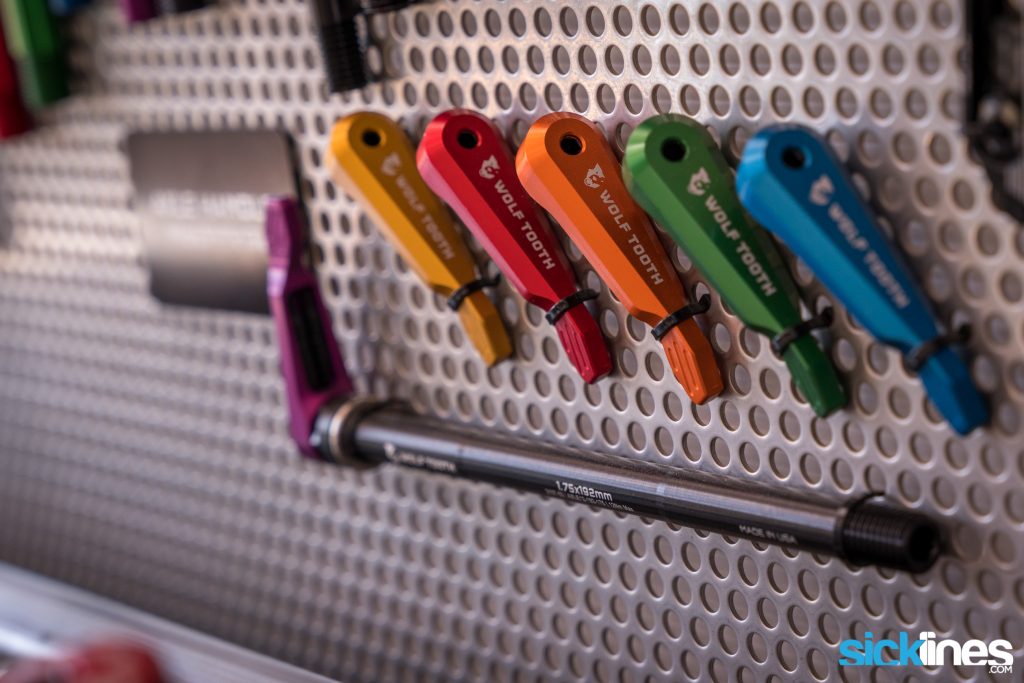 The Wolf Tooth Axle Handle Multi-Tool ($29.95) is a minimalist, lightweight option that offers 10 essential tool functions. It is stored at the end of a Wolf Tooth rear axle during rides as a multi-tool that is easy to access for quick adjustments and trailside fixes.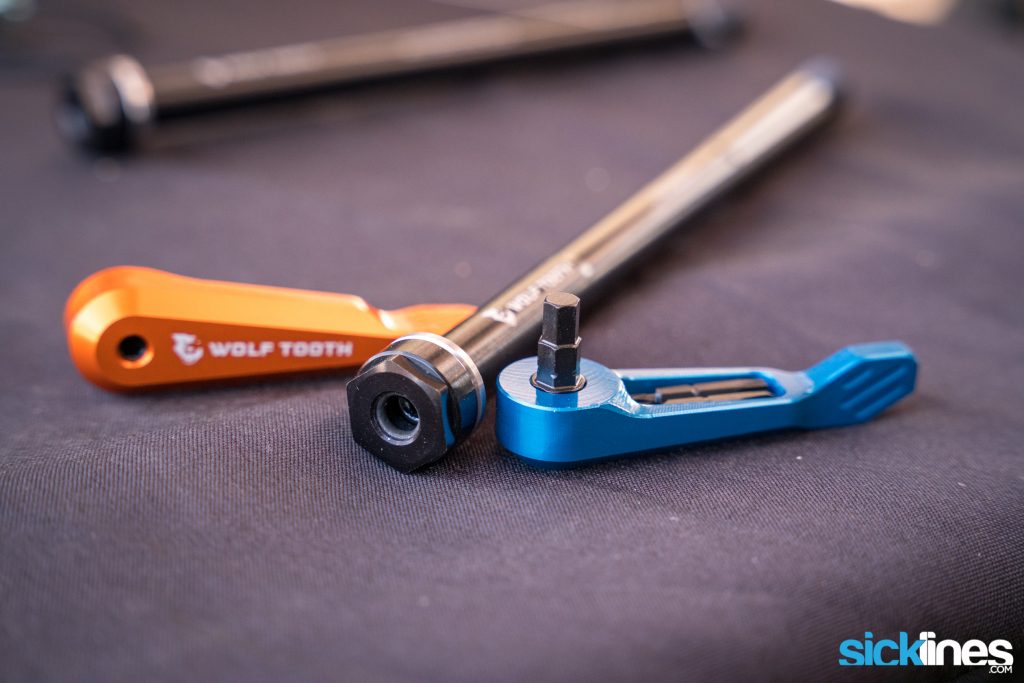 he lever itself is held in place snugly by the rubber O-ring in the axle. The axle connecting portion features a 5mm that steps into a 6mm giving two tools in just the lever itself. The inside of the lever body houses a magnetic piece that allows for 4 tools to install in the lever when needed. 2, 2.5, 3, and 4mm hex; flat head #3.5 and Phillips #2 screwdrivers; and T10 and T25.
Wolf Tooth also makes these centerlock rotor lockrings in a variety of colors. They work well their pack wrench that allows the tool to fit over the axle easily.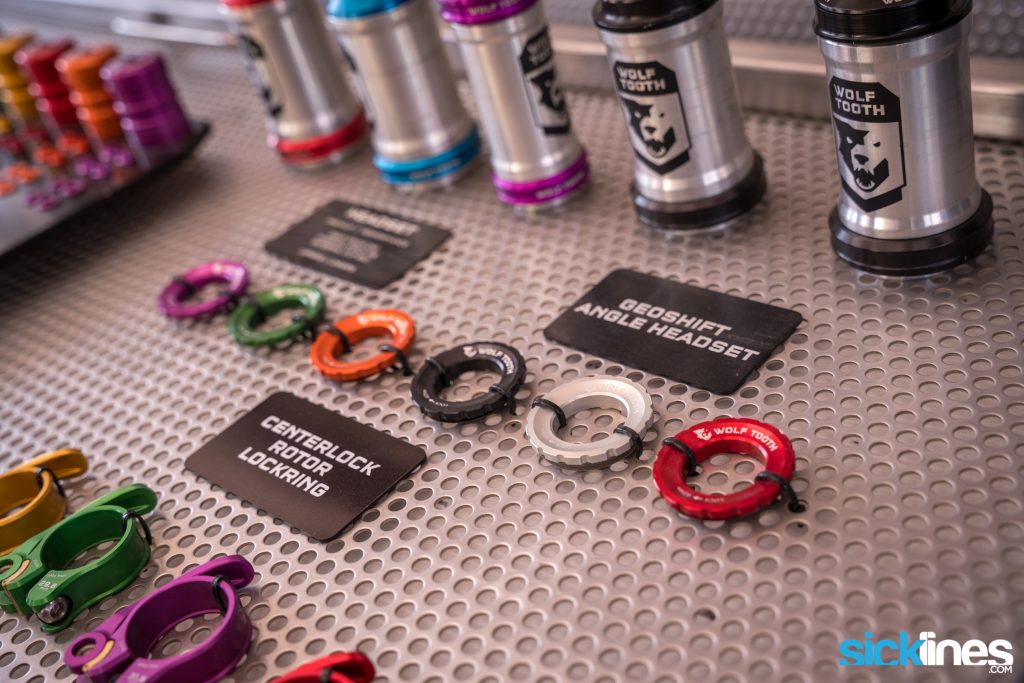 Wolf Tooth also had their new 6-Bit Hex Wrench Multi-Tool ($47.95) on display. They're offered in a variety of accent colors in typical Wolf Tooth fashion. The multi-tool fits on a key chain and the tools are locked in when the keychain attachment is inserted in the multi-tool.
11 functions include: 2, 2.5, 3, 4, 5, 6, and 8mm hex; flat head #3.5 and Phillips #2 screwdrivers; and T10 and T25 Torx-compatible bits.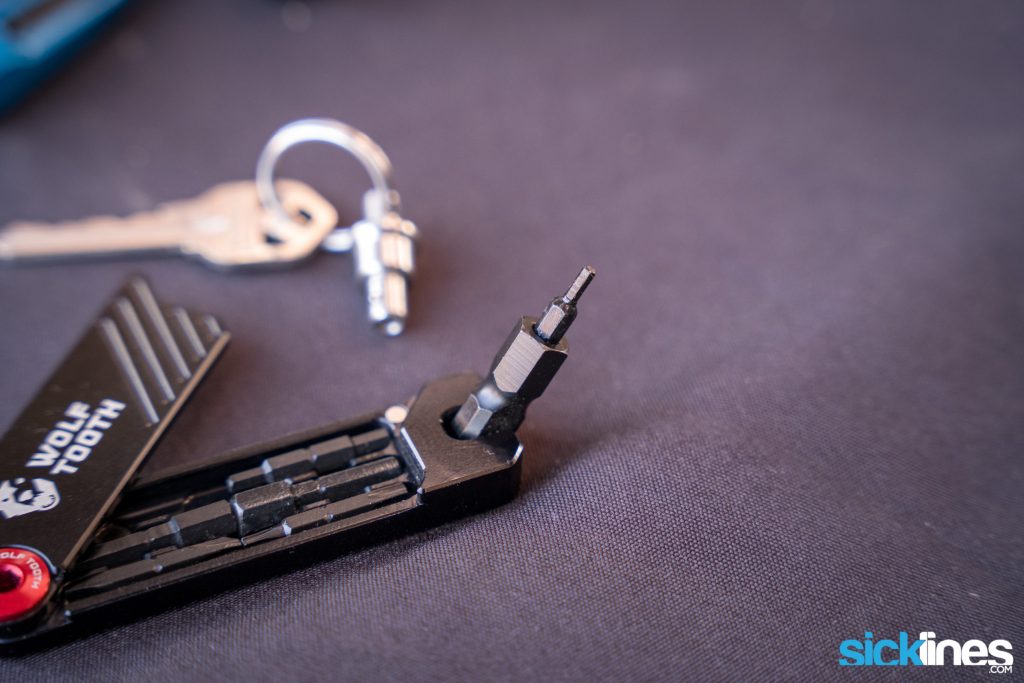 The keyring attachment is an option for those who like to have a multi-tool on or off the bike for everyday-carry needs. The 6-Bit Hex Bit Wrench is locked shut while the keyring is attached. This prevents it from opening while you're on the go.
Crankbrothers
To support the mental health Crisis Text Line, Crankbrothers has a special custom Forbidden Druid bike they're offering up.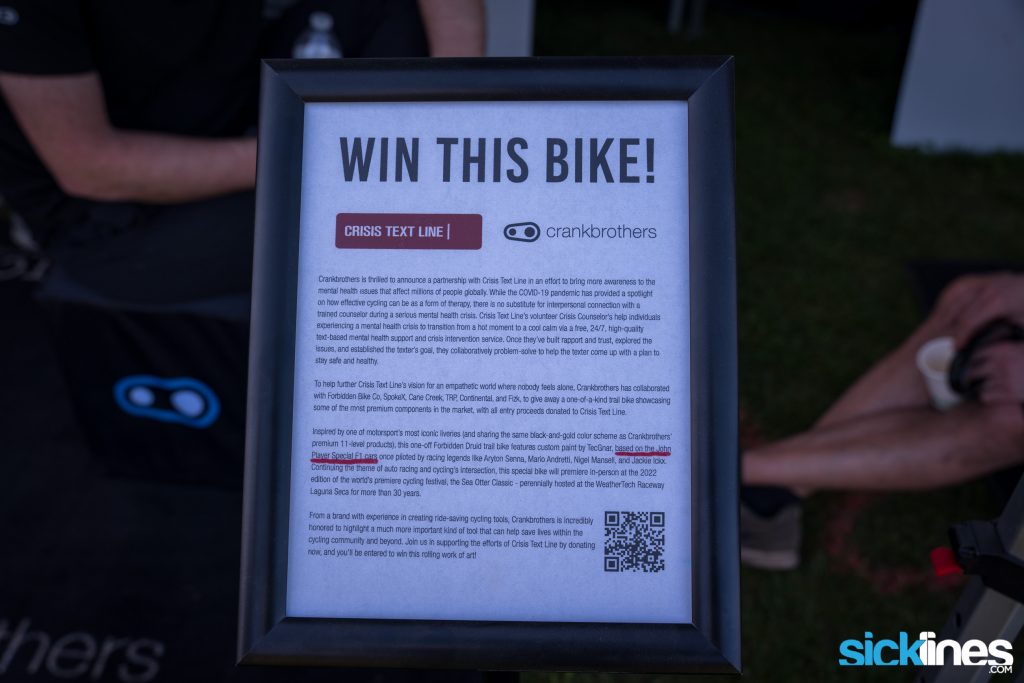 The Forbidden Druid bike they've built up is customized and is based on the John Player Special F1 cars. Lots of gold and special details on this unique bike. Check out more pictures in the gallery below.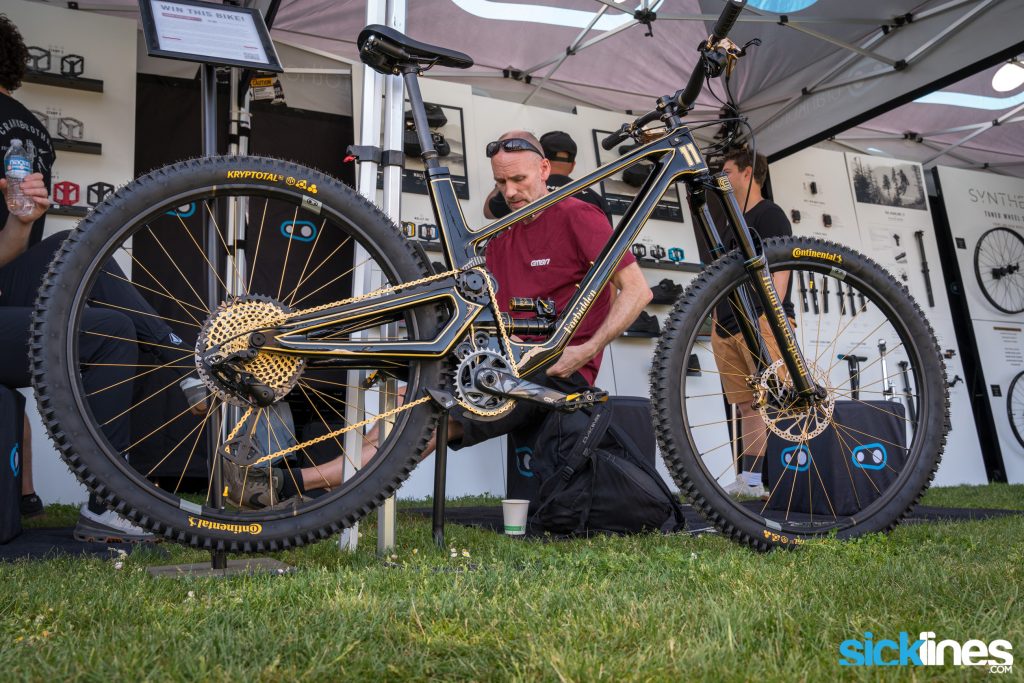 Crankbrothers is thrilled to announce a partnership with Crisis Text Line in an effort to bring more awareness to the mental health issues that affect millions of people globally. While the COVID-19 pandemic has provided a spotlight on how effective cycling can be as a form of therapy, there is no substitute for interpersonal connection with a trained counselor during a serious mental health crisis. Crisis Text Line's volunteer Crisis Counselor's help individuals experiencing a mental health crisis to transition from a hot moment to a cool calm via a free, 24/7, high-quality text-based mental health support and crisis intervention service. Once they've built rapport and trust, explored the issues, and established the texter's goal, they collaboratively problem-solve to help the texter develop a plan to stay safe and healthy.
Crankbrothers also had a new Highline 11 dropper seat post that has some neat features in a lightweight package. Available in 60-170mm dropper length in 30.9 / 31.6 diameter.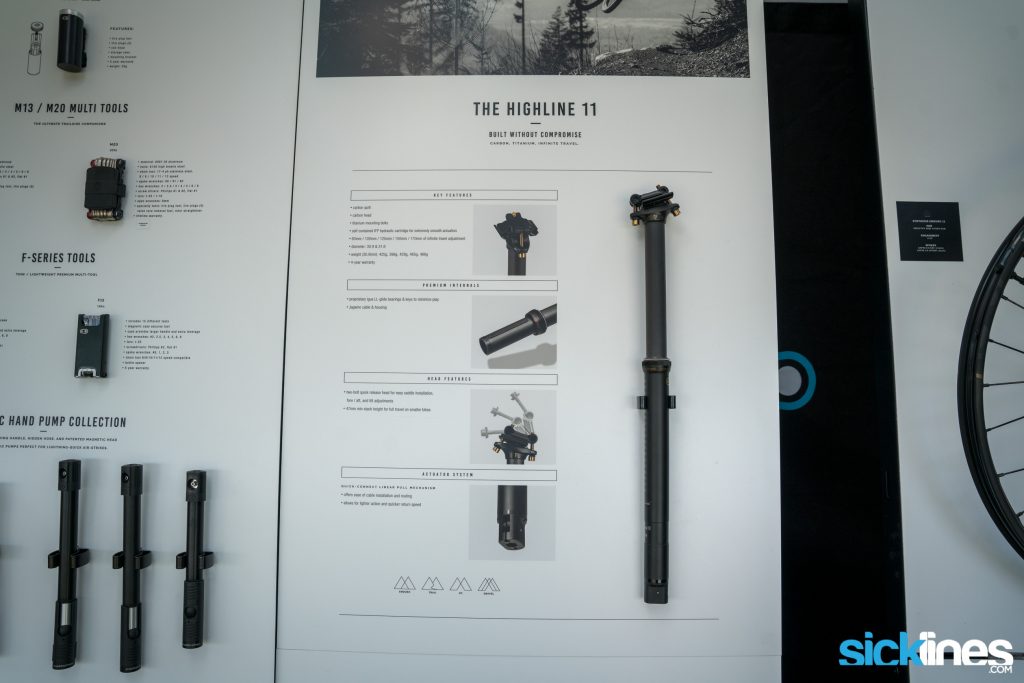 The main special feature we like about this seat post is its head features. The two bolt has a quick release head to help ease installation and removal as the rear bolt pivots out of the way to let you remove or install the seat.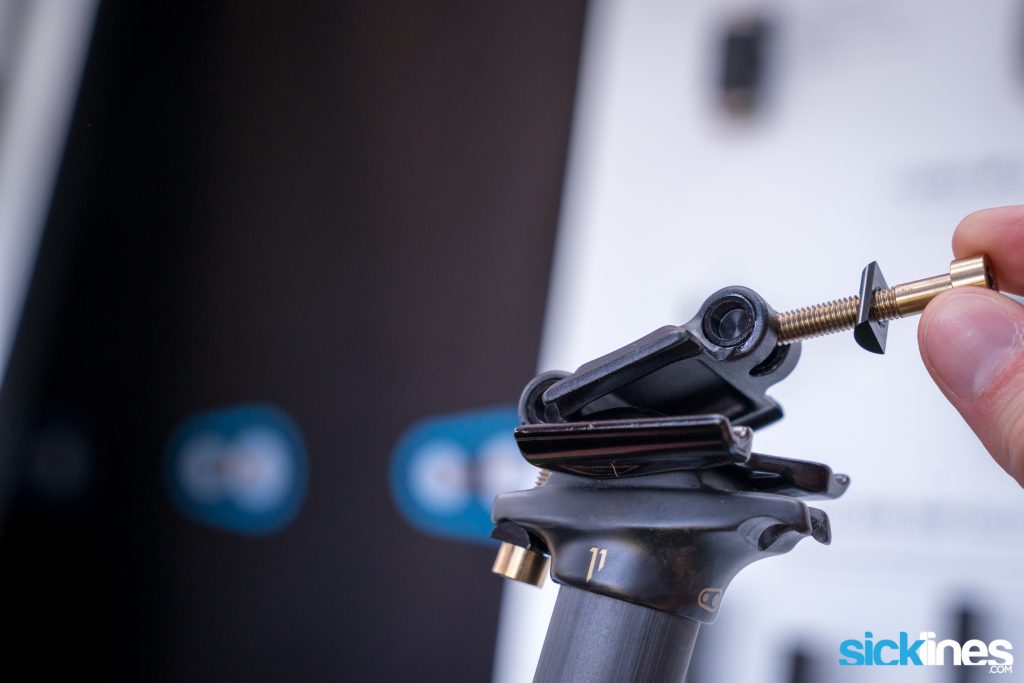 The seat post features a carbon head, carbon quill, titanium mounting bolts, and "premium internals".
Gates Carbon Drive
Gates had a Zerode Katipo on display featuring their Gates Carbon Drive CDX belt in their booth. The 29″ Katipo features 160mm of travel, and a pinion gear box.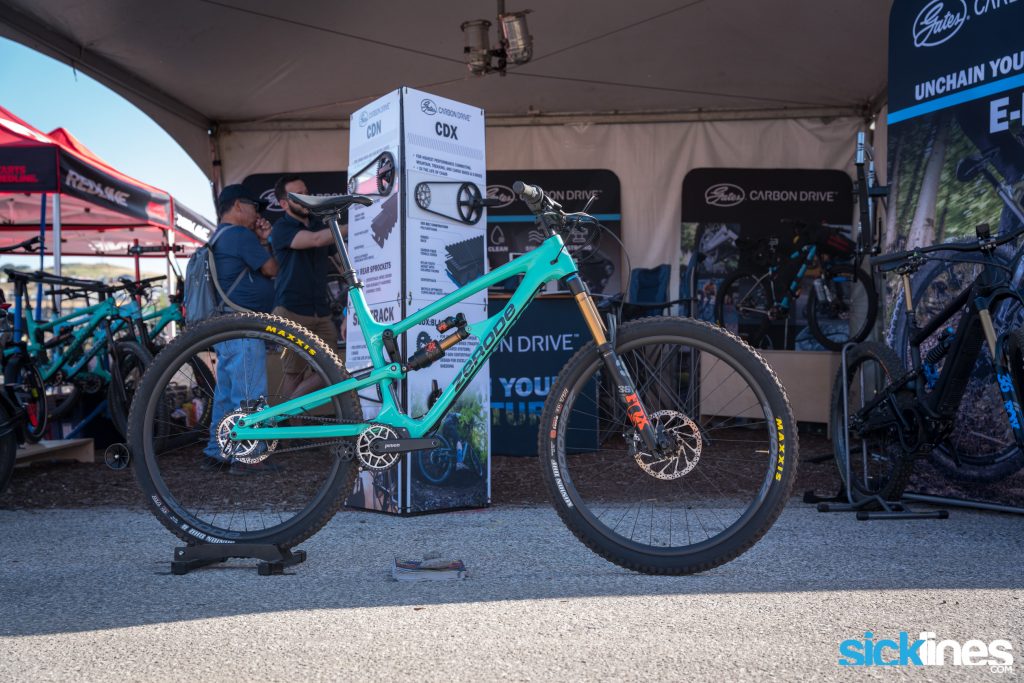 Gates belts are composed of a weather-resistant polyurethane exterior, the advanced high-performance belt features strong, stretch-free carbon fiber tensile cords. You can even choose from blue, red, or black to add a little personality.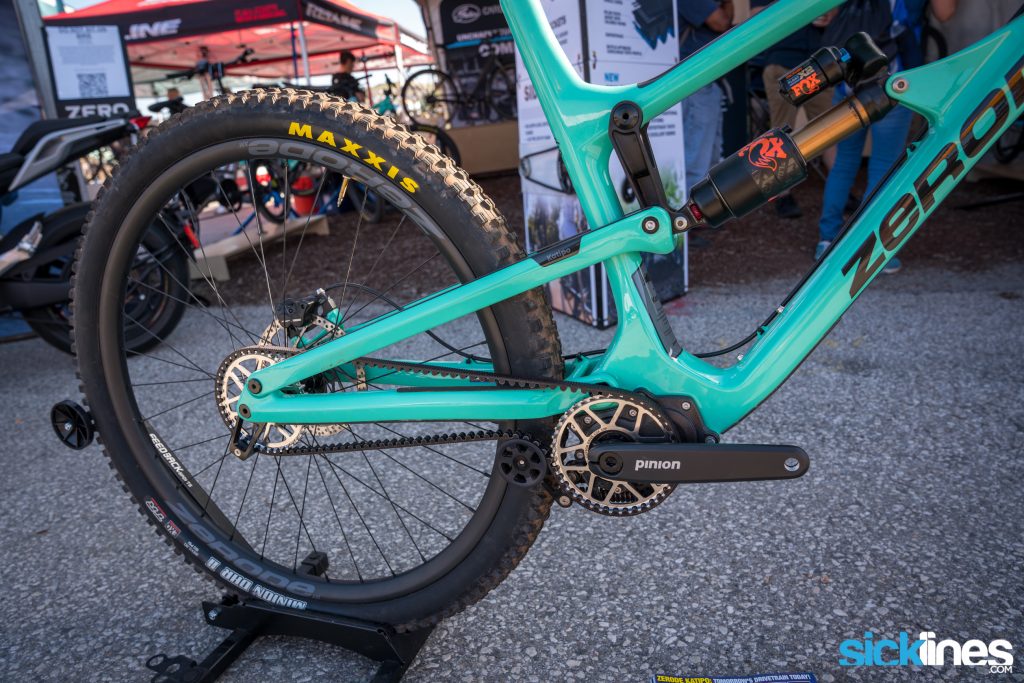 Note: As an Amazon Associate we earn from qualifying purchases. Some of the links embedded in this article will guide you to Amazon on items for which we may receive a commission on your purchase.