Below we take a look at some new products from Park Tool, Pakmule, and Reserve.
Park Tool
Park Tool was showcasing some new tools that help mechanics do their jobs easier and effectively.
If you've ever had a bottom bracket tool slip off the cup during installation or removal, the BBT-RS might be a tool you want to add in your arsenal.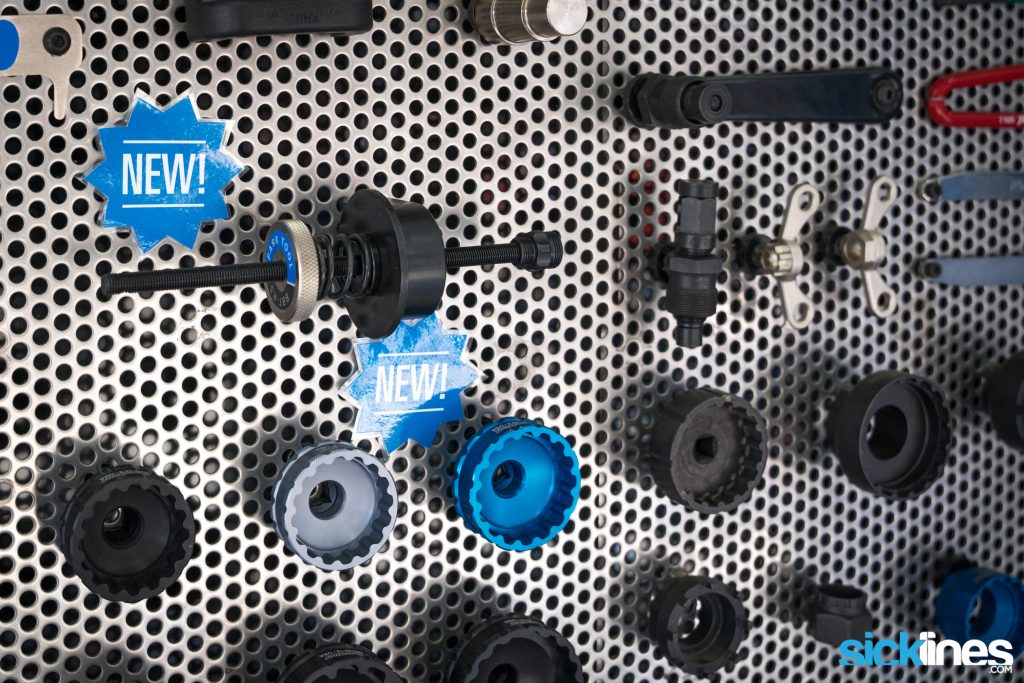 Used in conjunction with nearly any Park Tool bottom bracket tool, the BBT-RS uses a spring-based tension system to apply consistent, adjustable pressure to the tool, ensuring full engagement with the tool fitting and preventing slippage.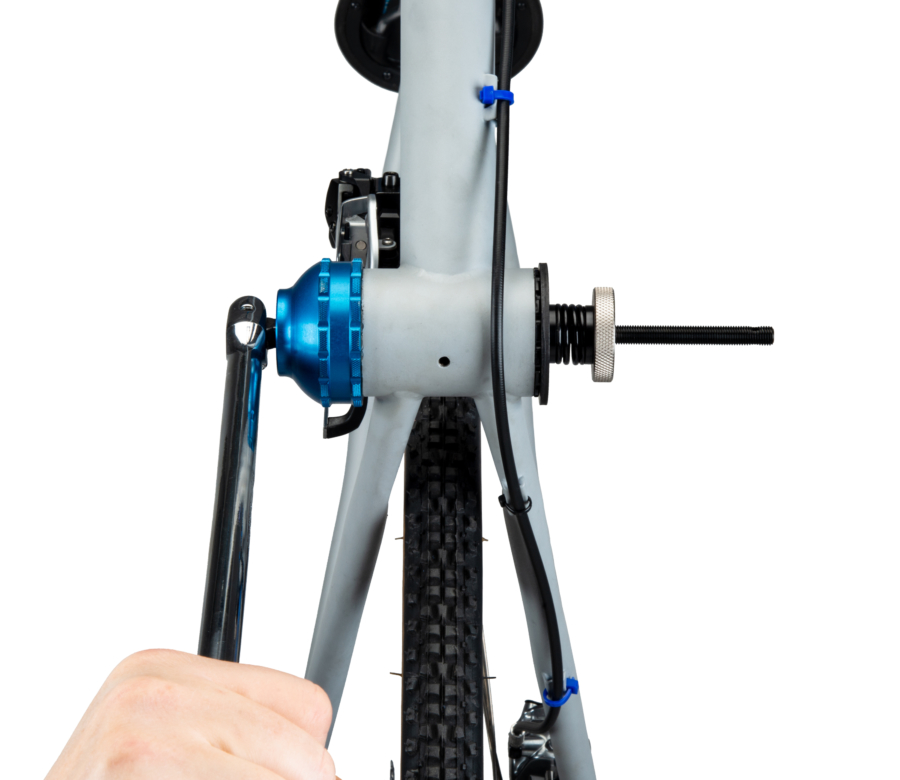 Another of the new tools launchedis their PS-1 which helps mechanics spread disc brake pads apart.
The PS-1 Pad Spreader features a tapered edge designed to drive apart and reset hydraulic bicycle brake pads.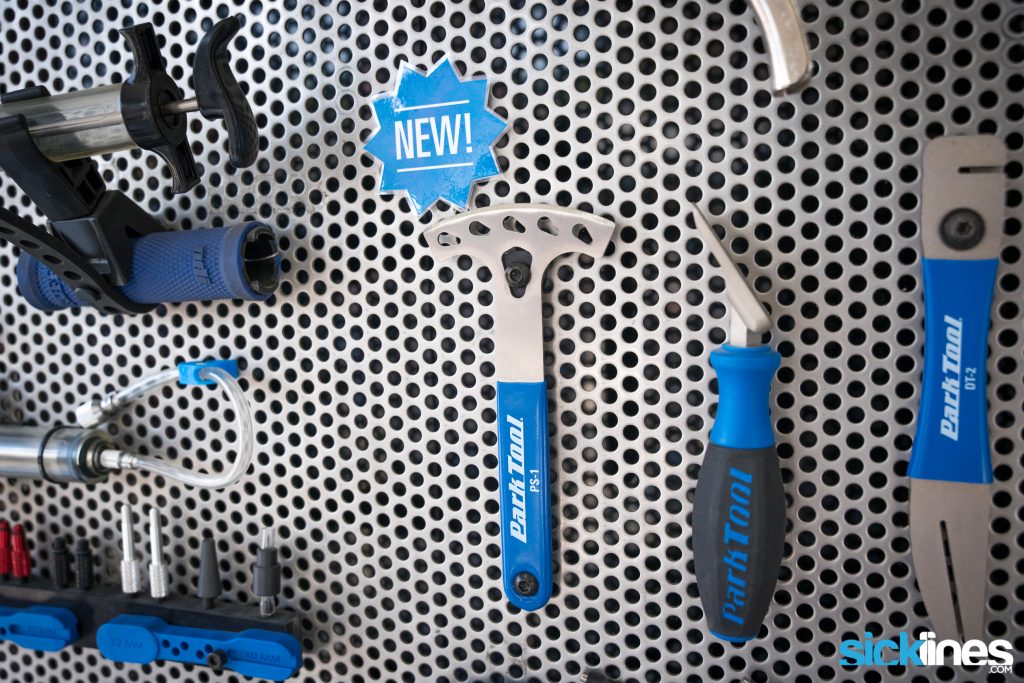 Also new are the Park Tool stubby torx screwdrivers DTD-8 (torx 8) and DTD-10 (torx 10).
The stubby size of the DTD-8/DTD-10 provides extra control during removal and installation of delicate hydraulic brake fittings. Featuring an ergonomic CNC-machined hard-anodized 6061 aluminum handle and a precision.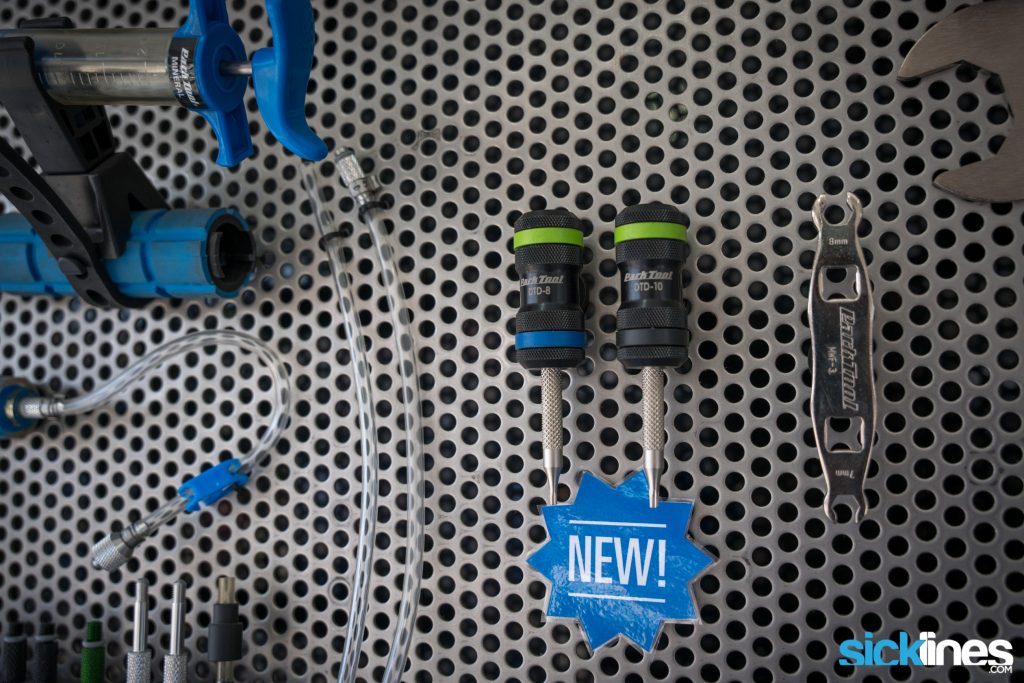 We saw they also had their Clamping Spoke Holder (CSH-1) bladed spoke holder which will come in quite handy for many mechanics to hold a bladed spoke so it doesn't spin while tightening or loosening nipples.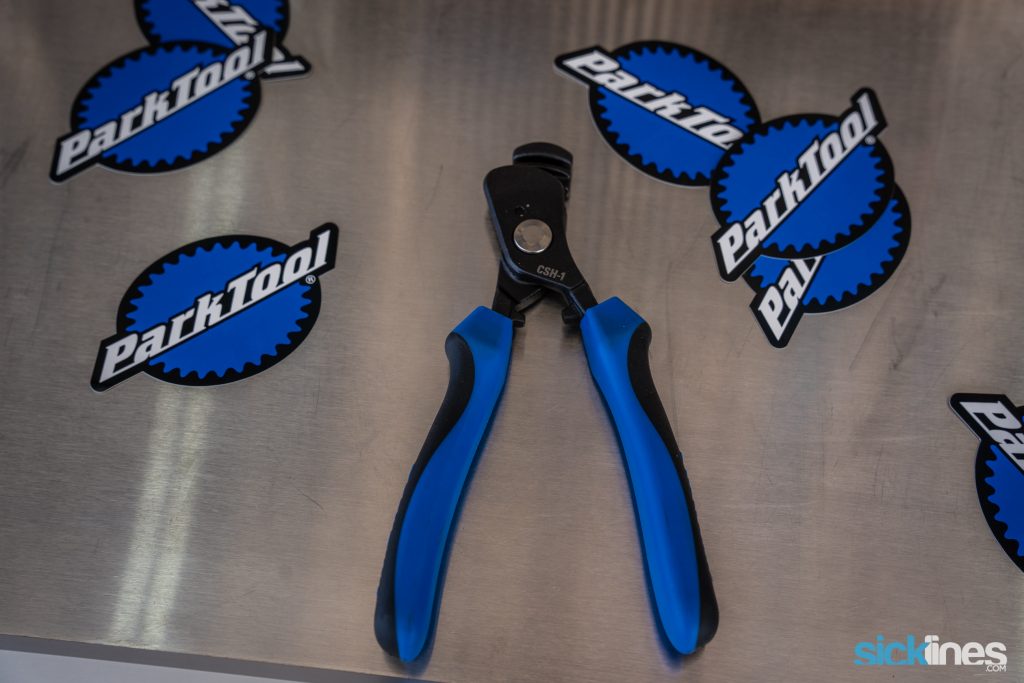 CSH-1 In action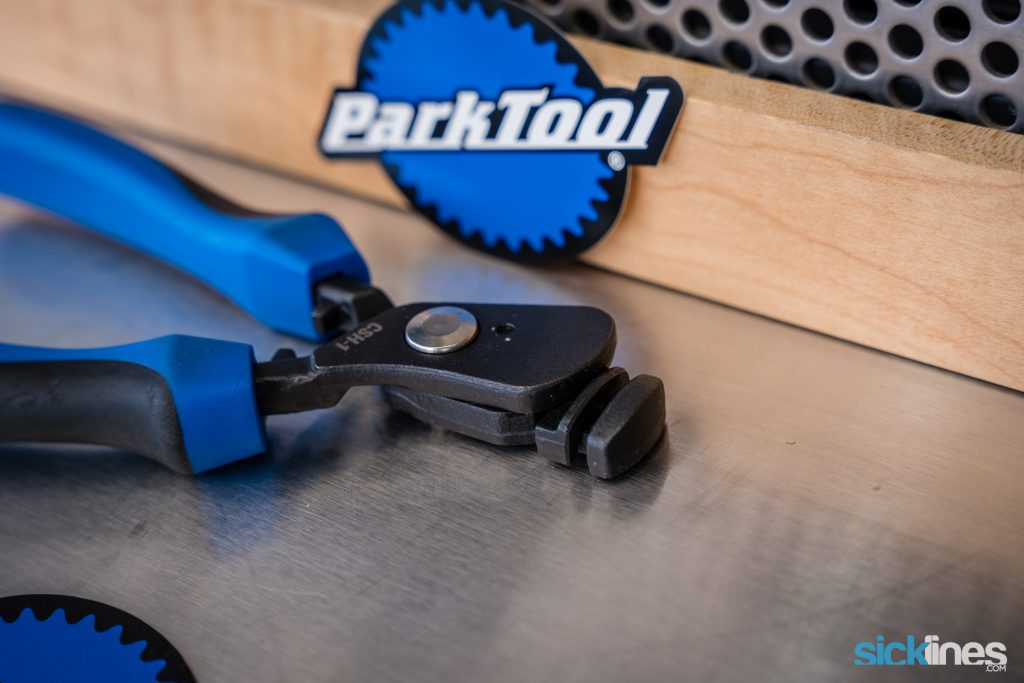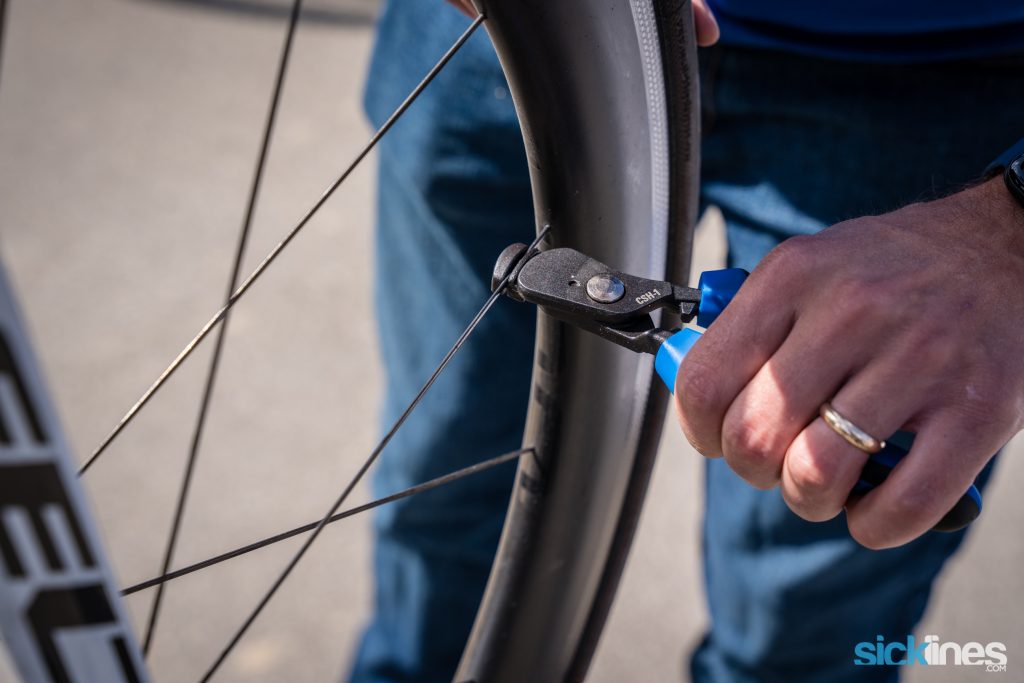 PAKMULE
Pakmule has modular cargo carriers that attach to your hitch that can hold bikes, coolers, and more.
We checked them out during the 2021 Sea Otter so check that out if you want to learn more details about their offerings.
Available in three options, original, sway back, and highback which is raises the rack to suit different vehicle needs. Handmade in America the rack is tig welded aluminum and it offers a lot of modular options to help you transport your cargo.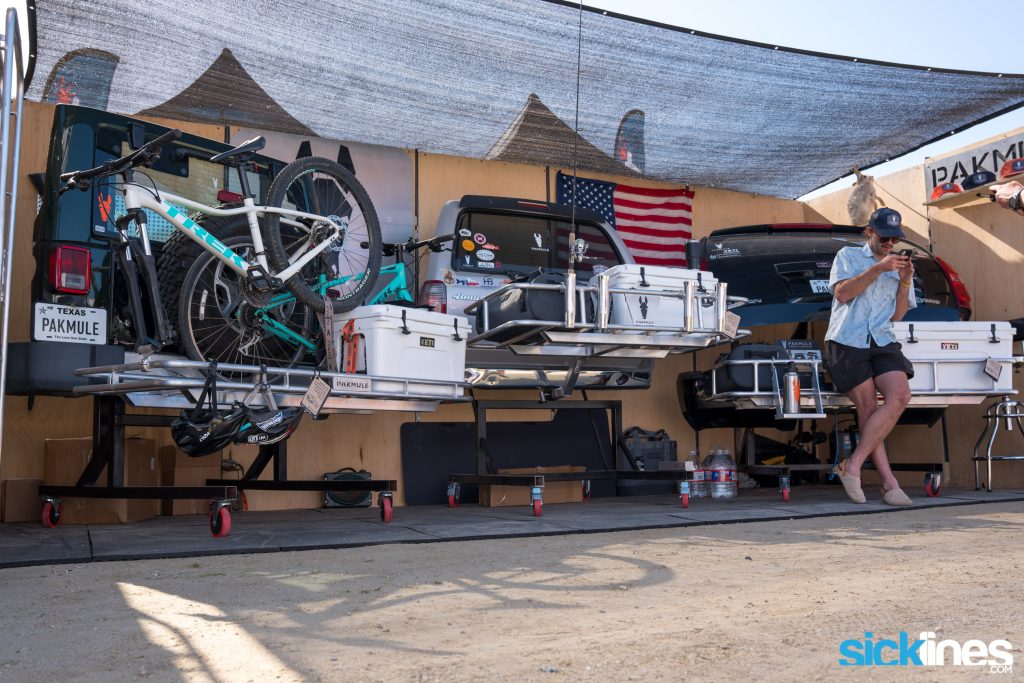 Reserve Filmore Valves
The traditional presta valve hasn't changed much since its inception and the Reserve booth had their new Filmore tubeless valves on display to let consumers see their benefits at Sea Otter. At launch, only the 50mm size was available but they'll have longer options available soon as well for those who need it.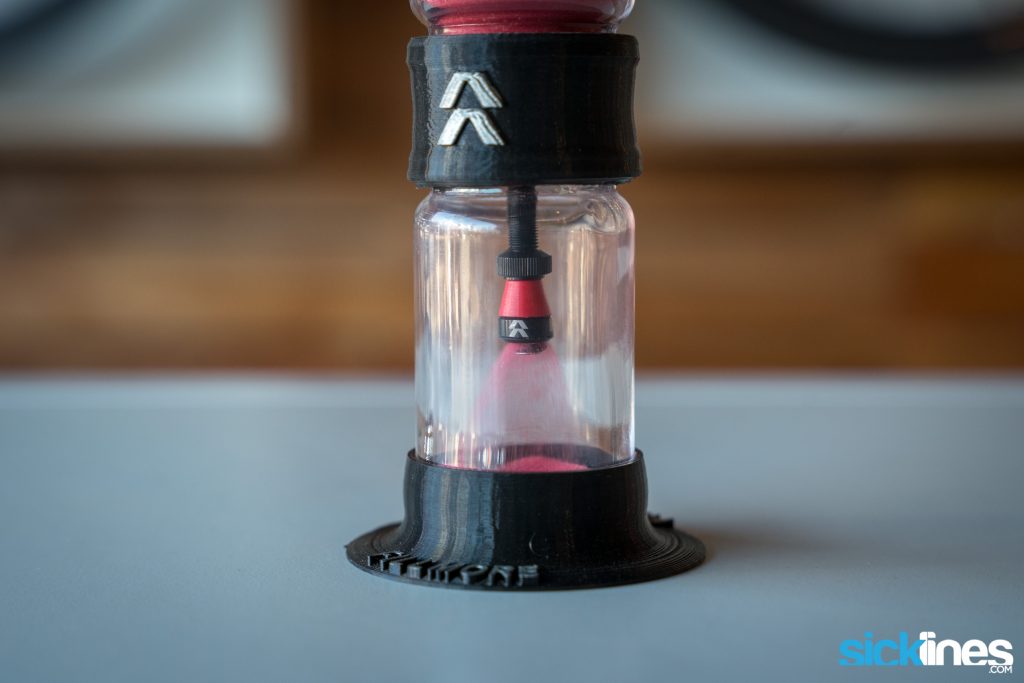 They've got a lot of neat features that many riders can benefit from that we love like the micro adjust that allows you to bleed off a little bit or a lot of air depending on your needs.
Key Features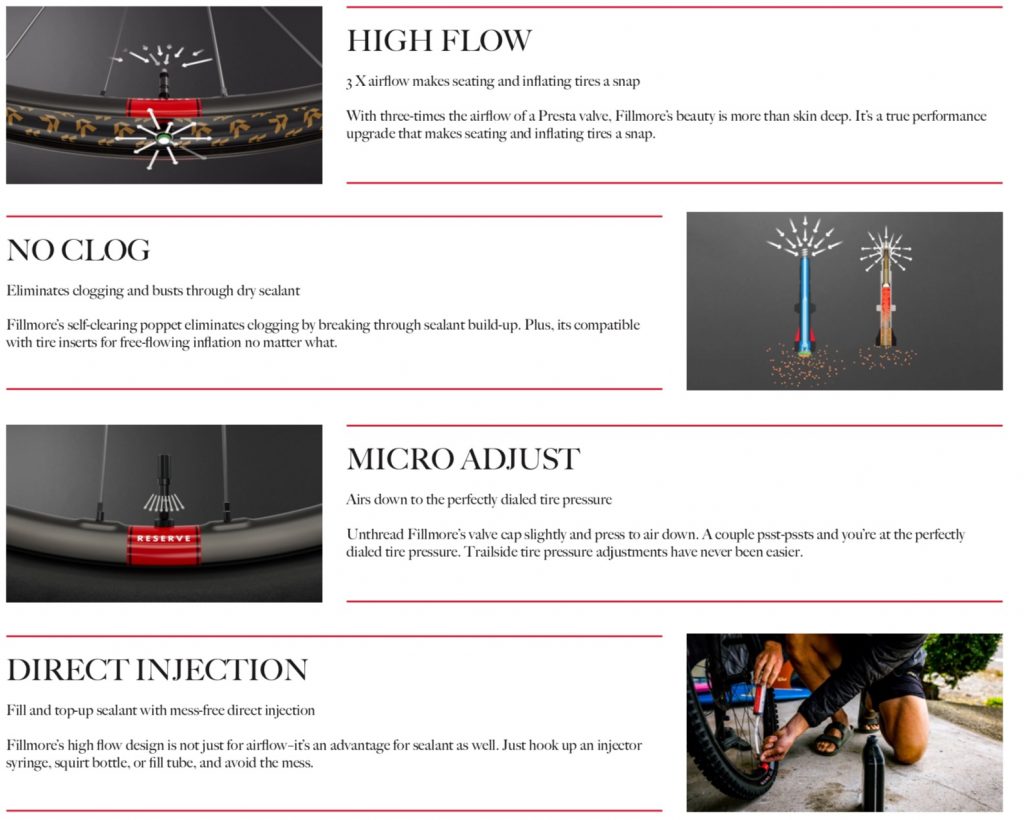 High Flow: 3 X airflow makes seating and inflating tires a snap
No Clog: Eliminates clogging and busts through dry sealant
Note: As an Amazon Associate we earn from qualifying purchases. Some of the links embedded in this article will guide you to Amazon on items for which we may receive a commission on your purchase.