Continuing our Sea Otter coverage is some highlights from CushCore, Giro, and Canyon.
CushCore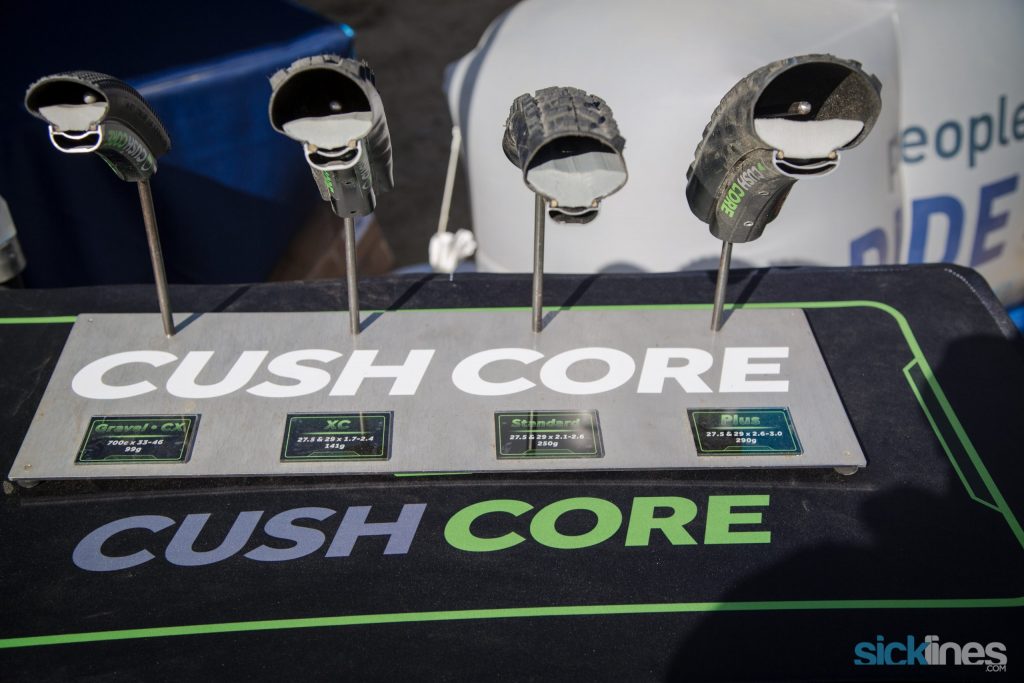 CushCore is a popular tire insert system that we enjoy using and they've launched the BeadBro which helps hold the bead for that last little bit of tire installation that can be tricky. Similar to what we've seen in the moto side of the world, this holds the bead on the inside giving making it easier to hold the bead off the edge of the rim to make it drop in easier.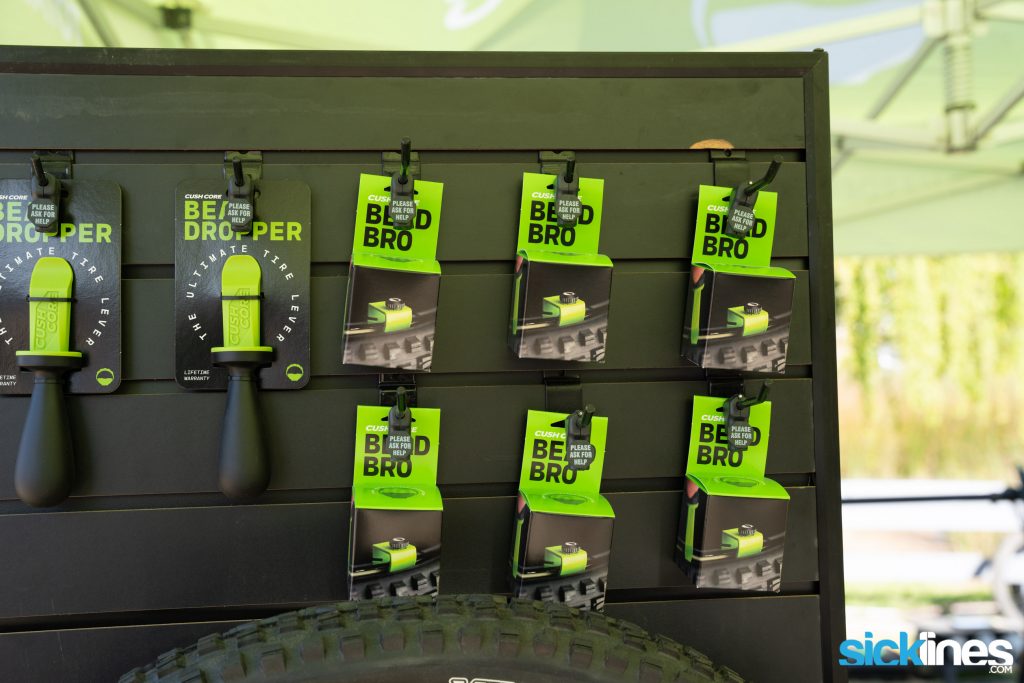 The robust Bead Dropper pictured below also helps aid in tire installation.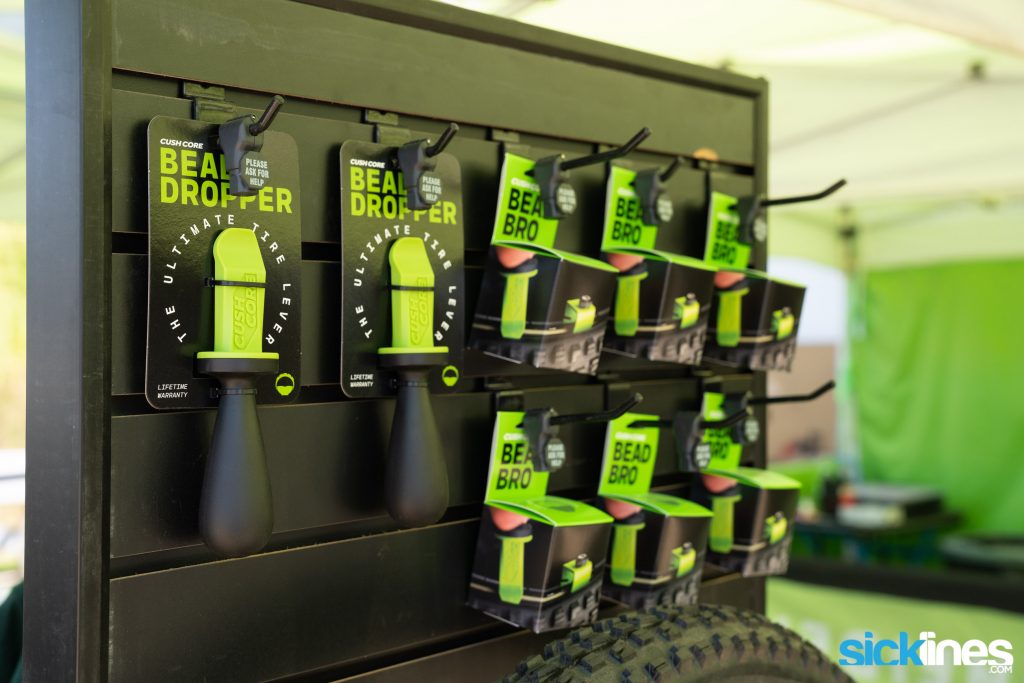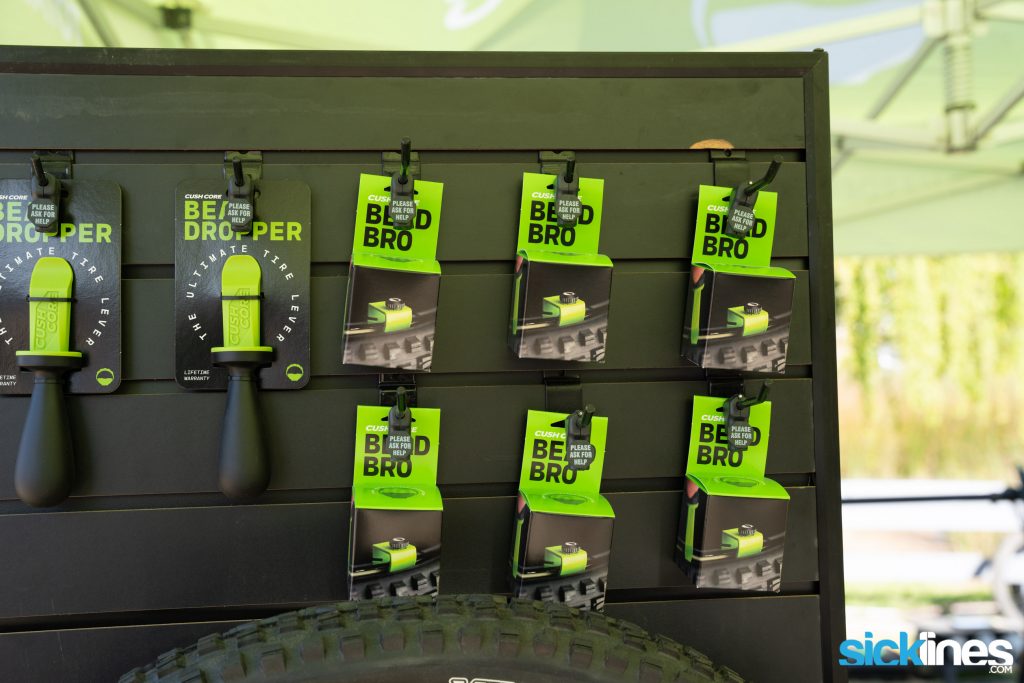 Canyon
Canyon has revamped their Spectral:ON. The main update is the 900 battery but they've done a number of things to it to reduce significant weight as well that should make it much more enjoyable on the trail.
Canyon USA will offer three Spectral:ON models for 2022.
Spectral:ON CFR
Spectral:ON CF 8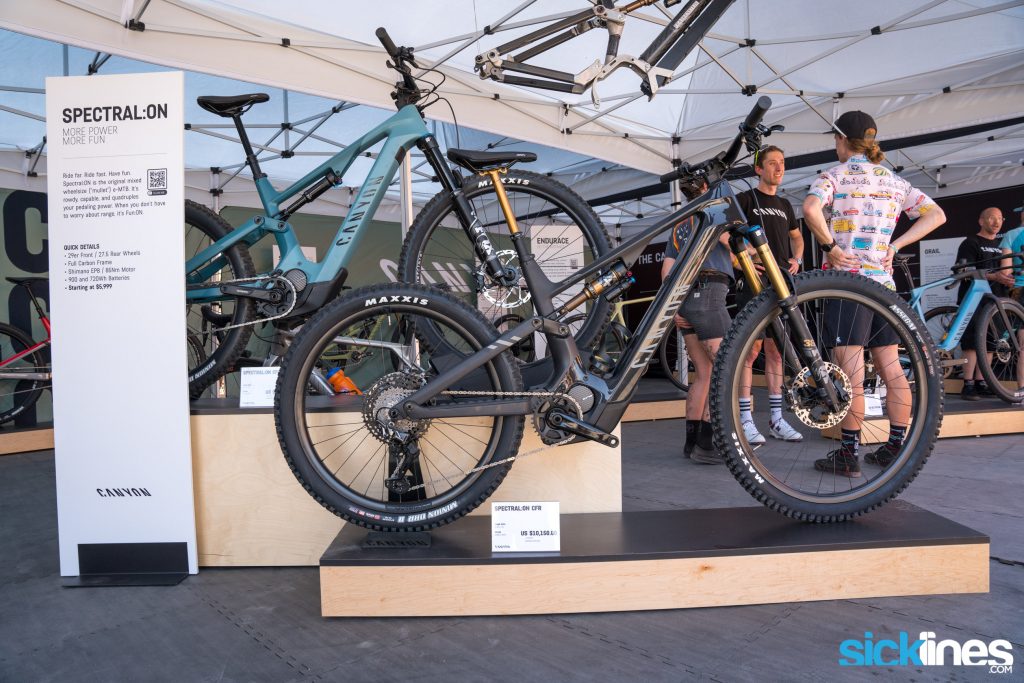 "FUN:ON – More range, less weight, more stoke – the all-new Canyon Spectral:ON is the ultimate E-MTB allrounder for all those who can't possibly have enough fun. Featuring a massive 15% or even 42% increase in range thanks to brand new Canyon-engineered 720Wh and 900Wh batteries, a total weight of just 21.8kg / 48lb (Spectral:ON CFR, 720Wh battery, size Medium), 155mm of travel in the rear and 150mm of travel up front as well as a mullet-setup, the Canyon Spectral:ON is one of the lightest, most dynamic "full- size" E-MTBs on the planet – even with the massive increase in range."
The frankenstein frame they have displaying the battery is something you'll want to check out in person if you're at Sea Otter this year.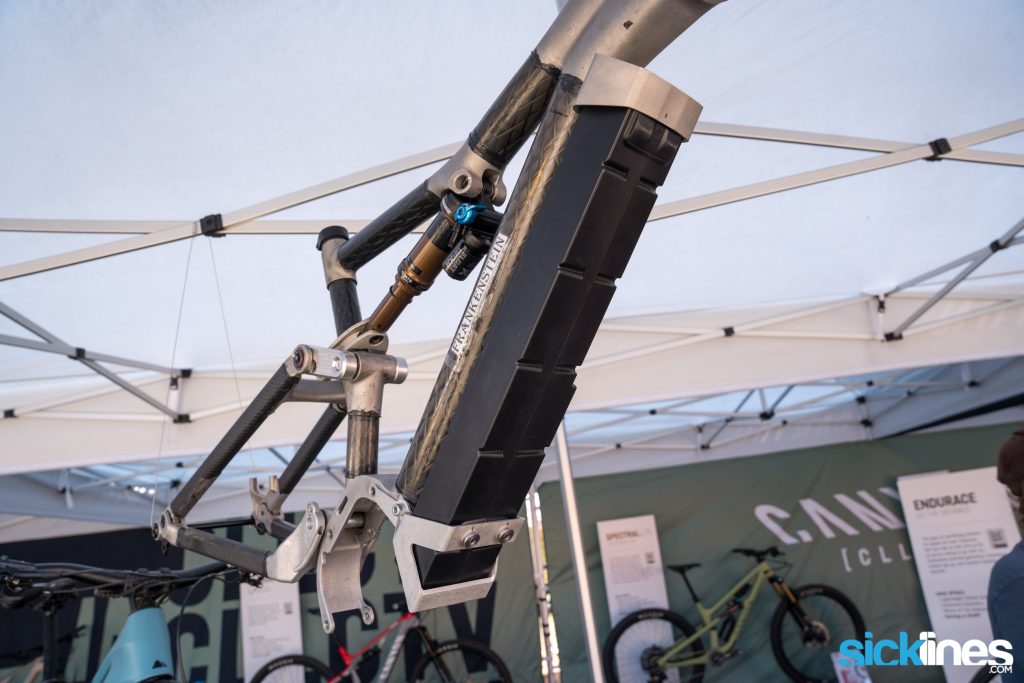 RANGE – 60 Miles
6,994 feet of elevation gain

BATTERY CAPACITY
900 Wh*
To get the bigger battery in the frame they re-oriented the direction of the battery cells. This let them get the weight lower in a more efficient manner as well.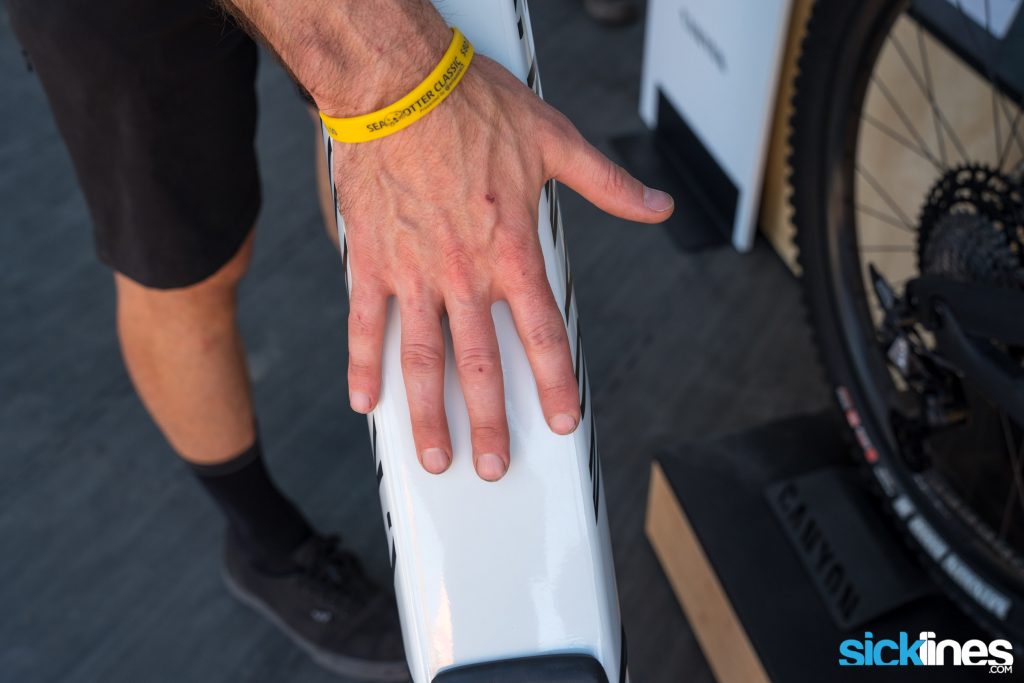 The downtube is wider as a result but you it isn't too obtrusive to constrict movement when you're on the bike.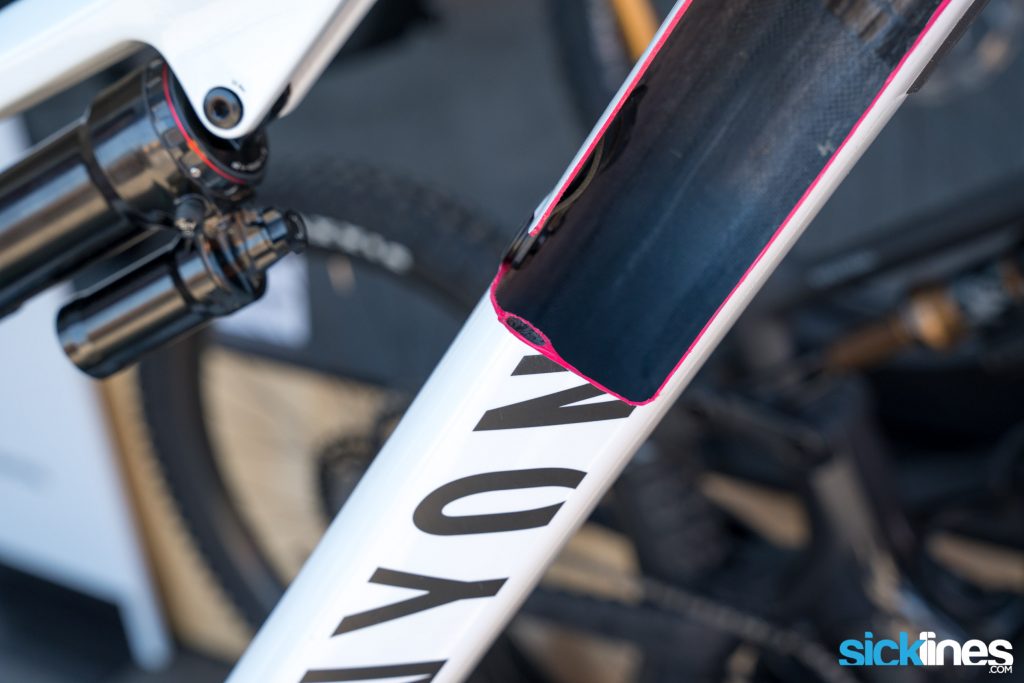 The bash guard has gone through a number of iterations and it's neat to see the changes next to the final product.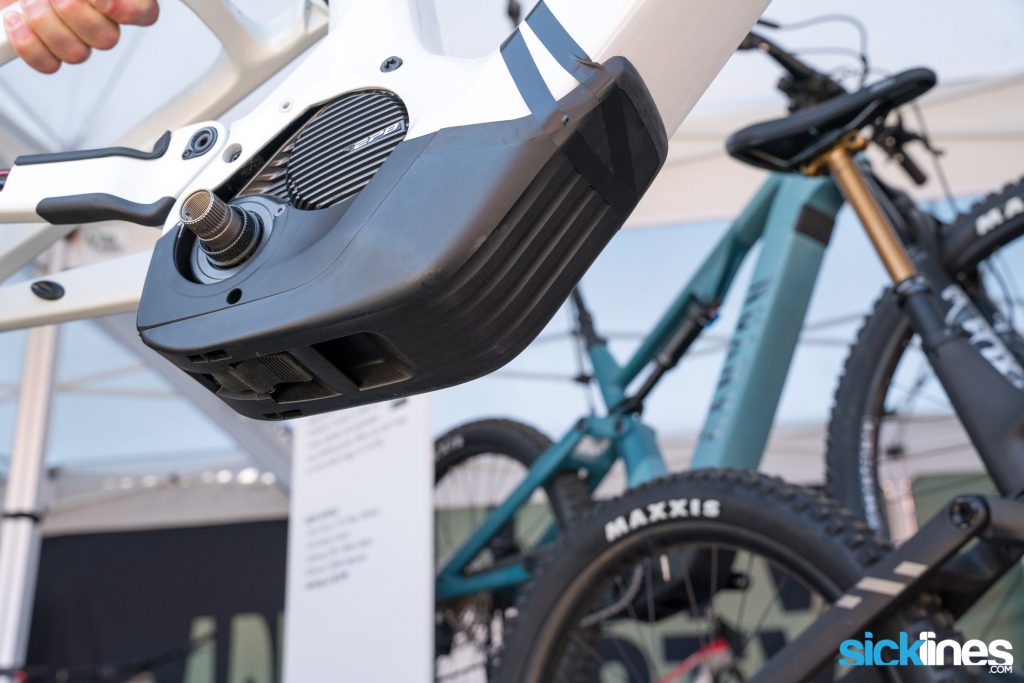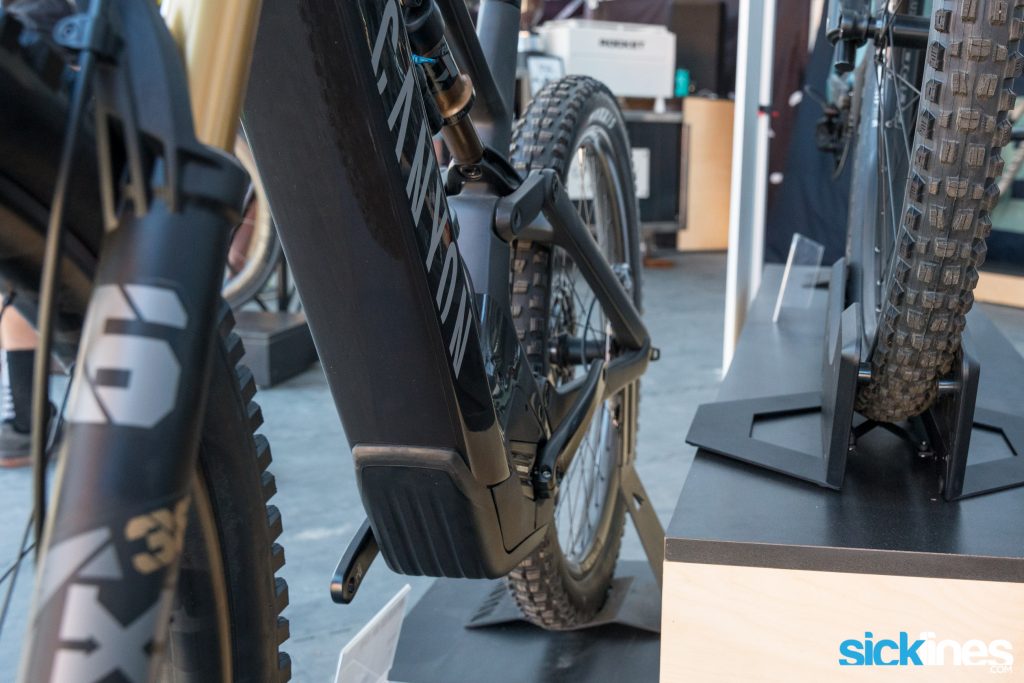 There is also updated geometry and more on this new model so check out our article on it that was posted to learn more.
There are a lot more photos of the Spectral:ON in the gallery at the bottom of this page.
Canyon Spectral 125
Modern bikes are quite capable and this Canyon Spectral 125 fits well into that category. This bike was also recently launched and looks great in person. There are a lot of neat features they've worked into this bike.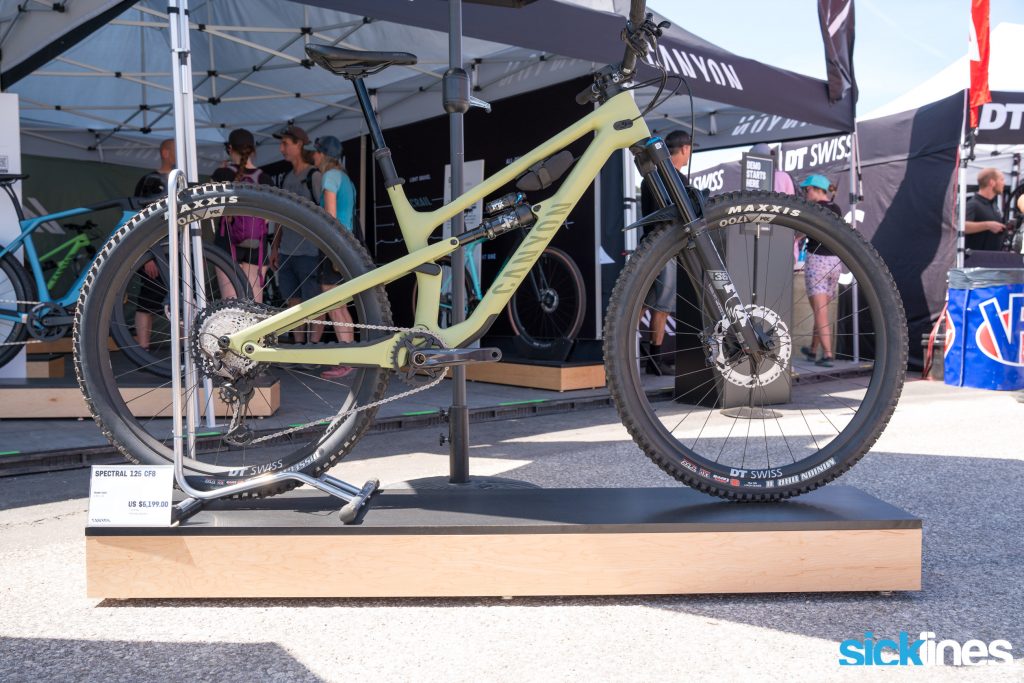 A slack and aggressive short-travel 29er, the Spectral 125 is, above all else, a rowdy trail bike. It puts its 125 mm of rear travel to good use, making quick work of gnarly terrain while offering riders a closer connection to the trail. A bike that begs to be pumped through compressions and popped off every trail feature in sight.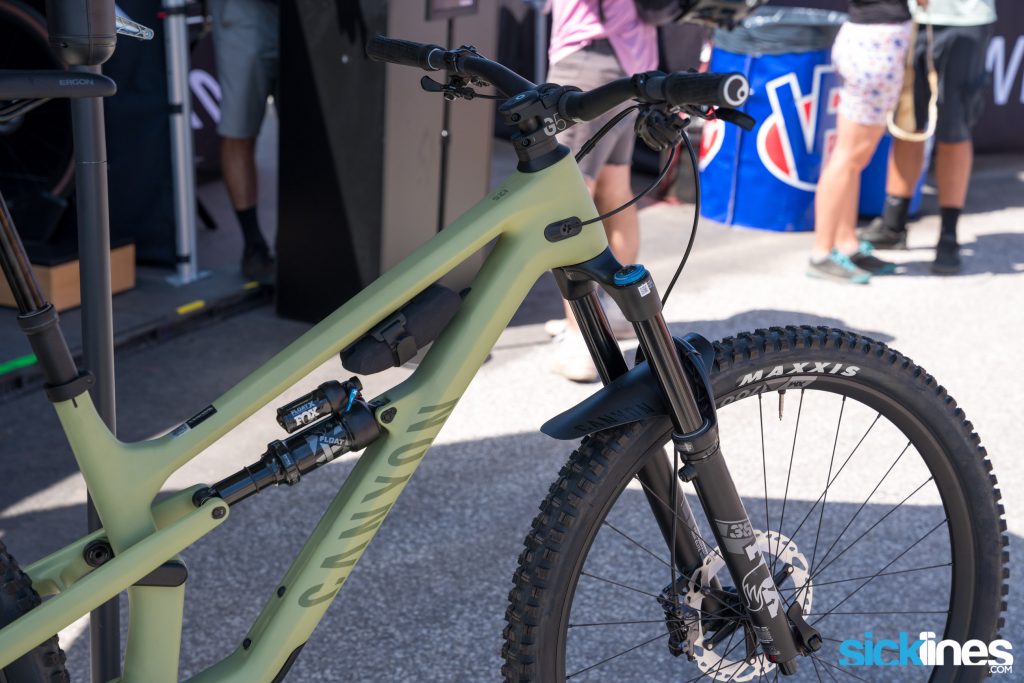 Giro
Merit Spherical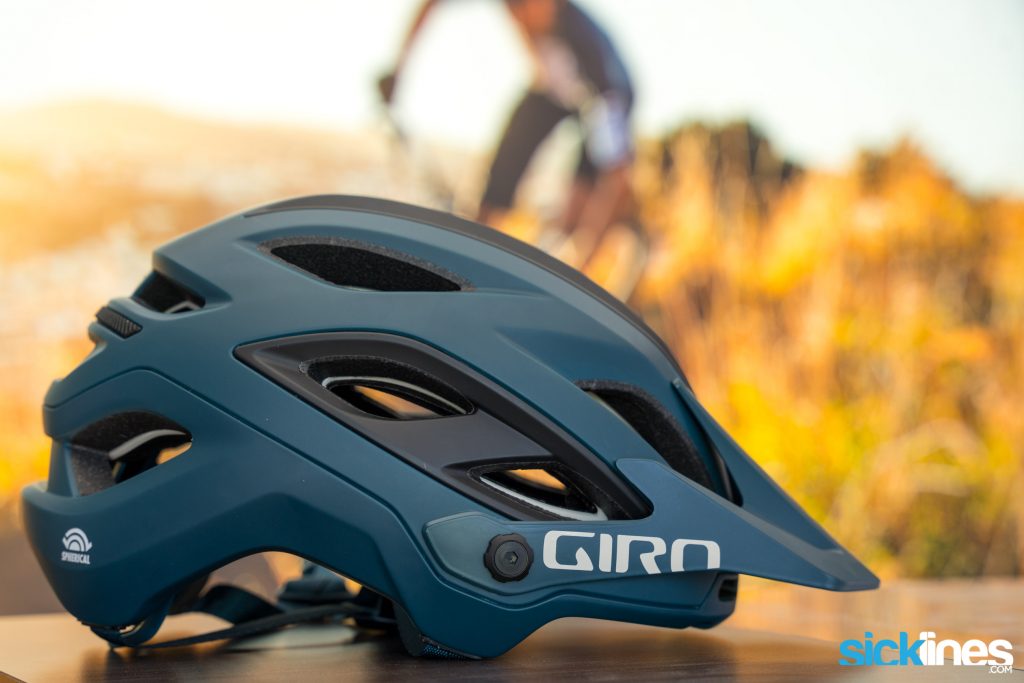 Giro has a new spherical helmet called the Merit Spherical that has a compact traditional look while adding advanced protections to this new helmet.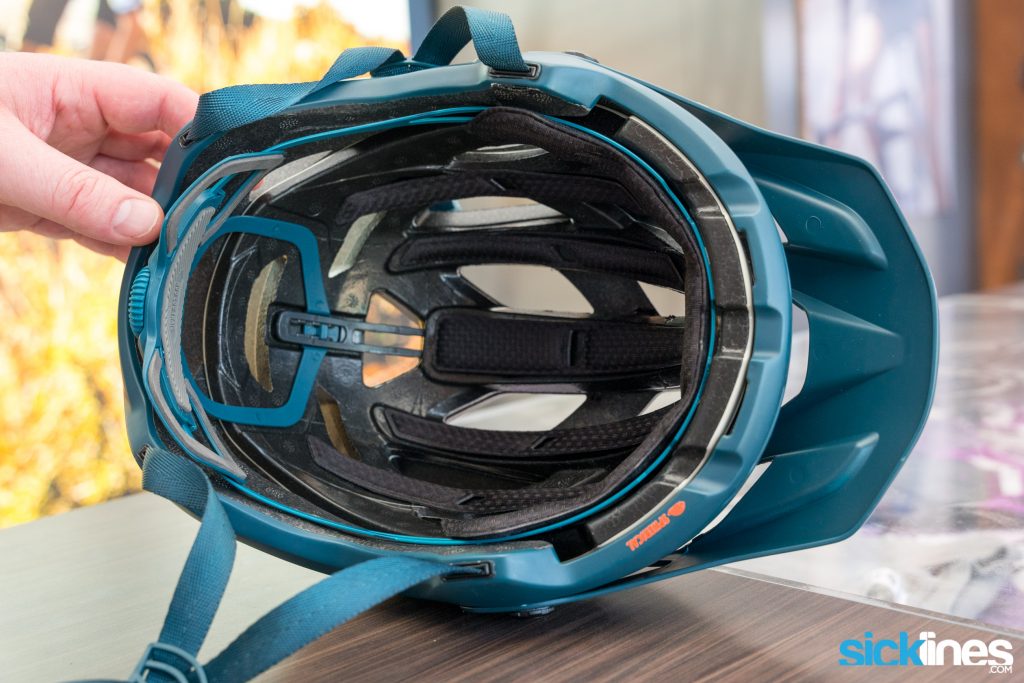 Lots of improved venting detail along with a bevy of other features that are covered in the launch article on this helmet you can dive into.
Clothing is another item where Giro is dipping their toes into more and more including their new Latch MTB flat shoes. The new Renew Series clothing offerings also boast a number of features that use more recycled materials