Below we take a look at some new products announced from EVOC like their automatic airbag system, Alpen Bike Capsule, and Allied Cycle Works.
Alpen Bike Capsule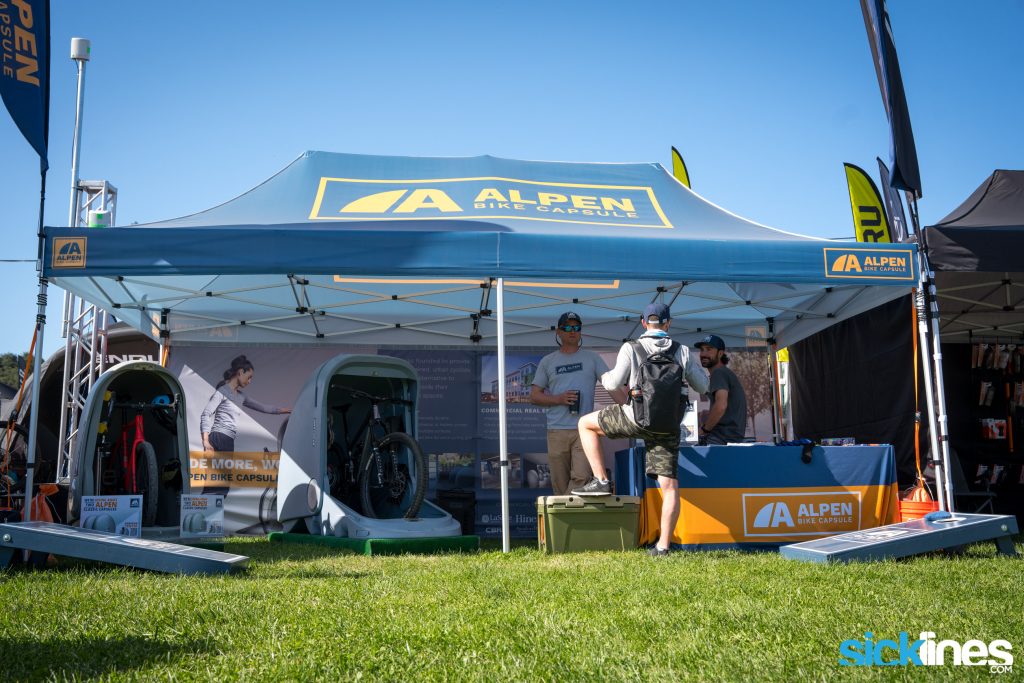 Alpen Bike Capsules (https://alpenstorage.com/) are made in the USA and they have released a new roto-molded bike capsule case called the Base Camp featuring new iOT technology that allows your phone to be integrated into their bike storage system.
These are made in the USA and have a lot of neat use-cases for bike enthusiasts. Check out their release that we shared earlier for additional details on their system.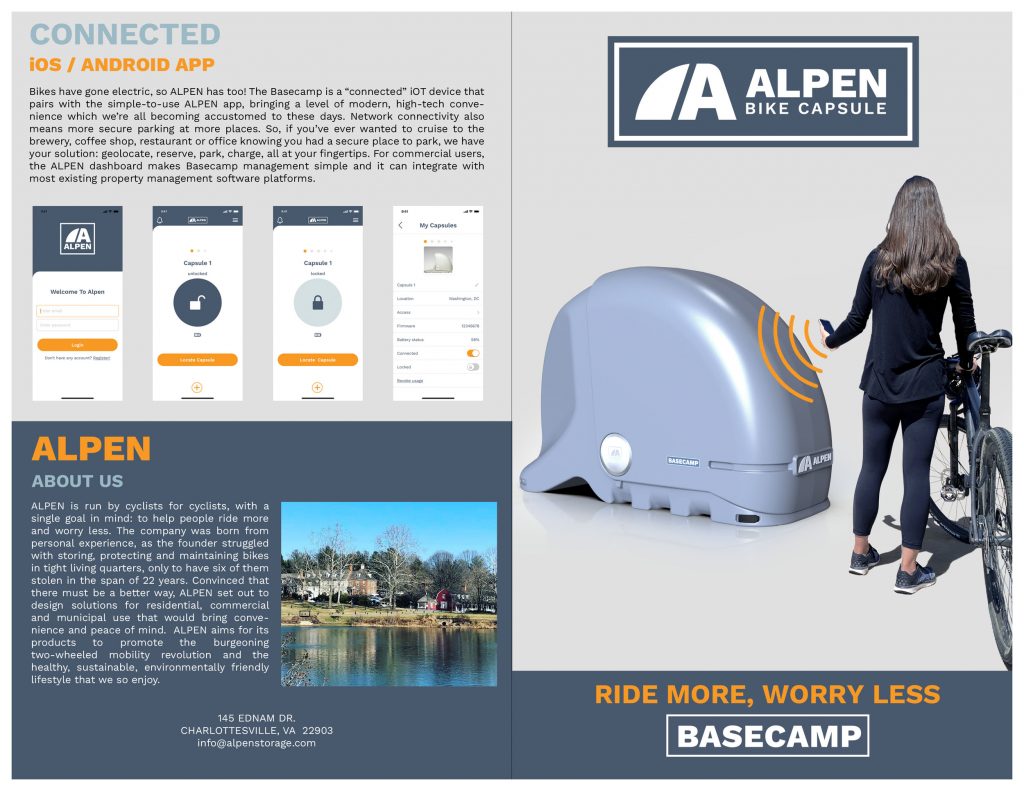 This could be a neat solution for apartments, work places, AirBnB, or other rental opportunities as well with their newest updates. The updated case has been revised and is a bit wider to accommodate more bikes.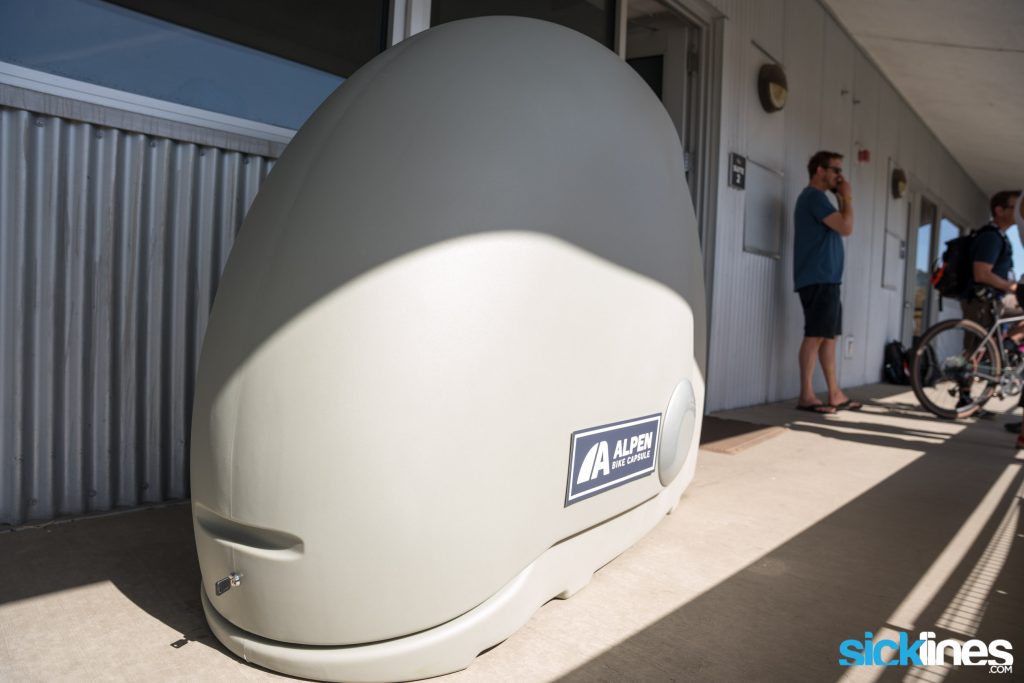 The rear of the enclosure allows the rear wheel to snug into place.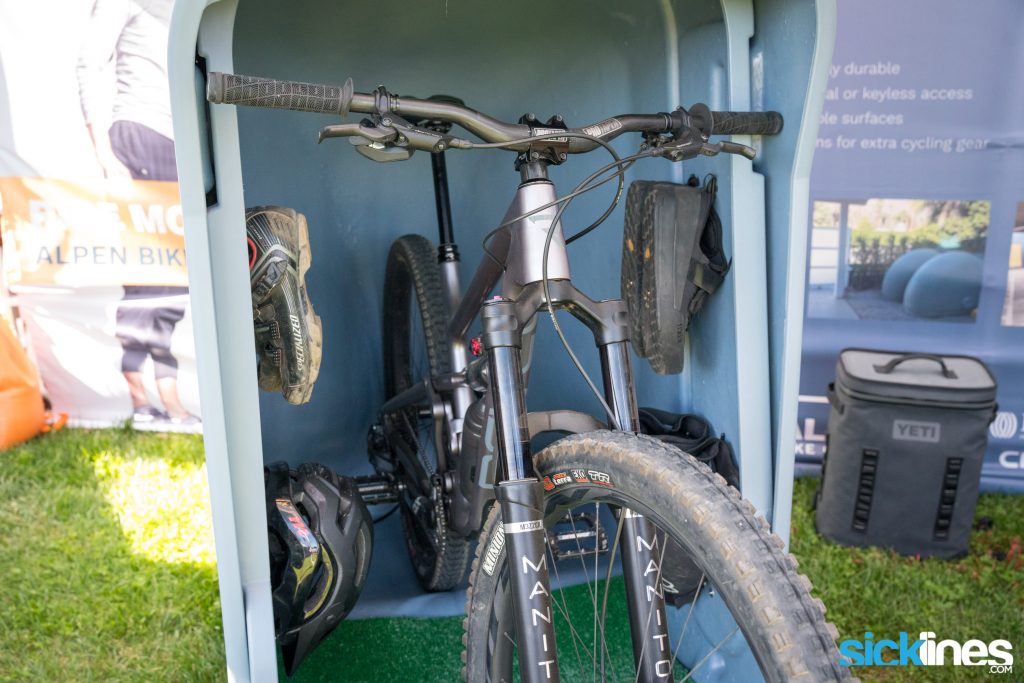 The sides shown here have some hangers for bike associated gear as well such as shoes, helmets, and pads.
EVOC
EVOC is well known for the backpacks and bike carriers and they have a few new colors and updates for 2022.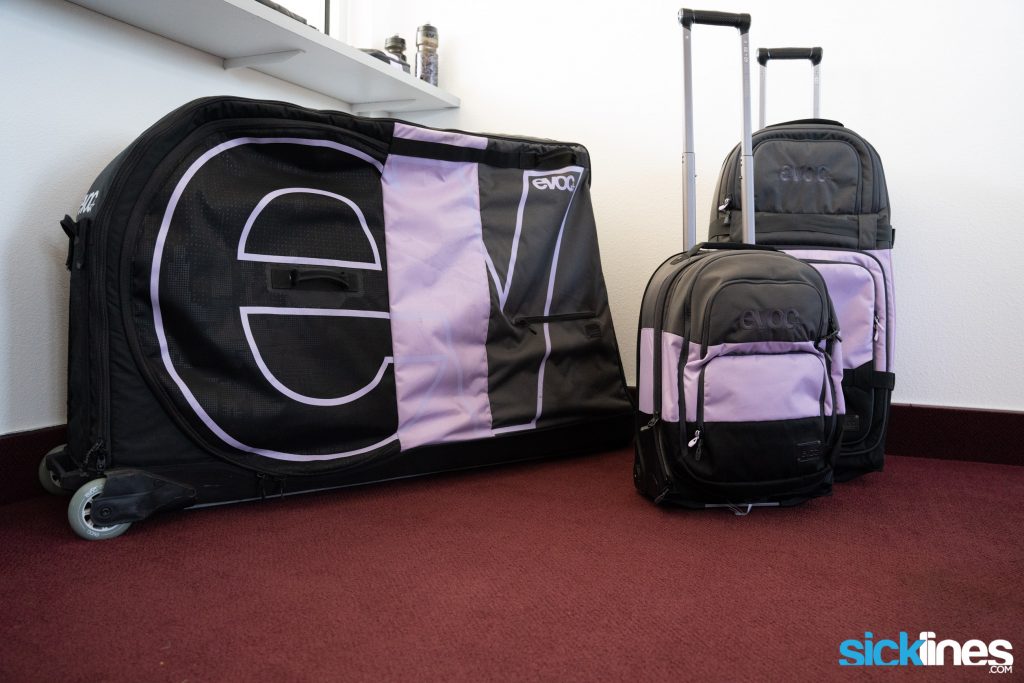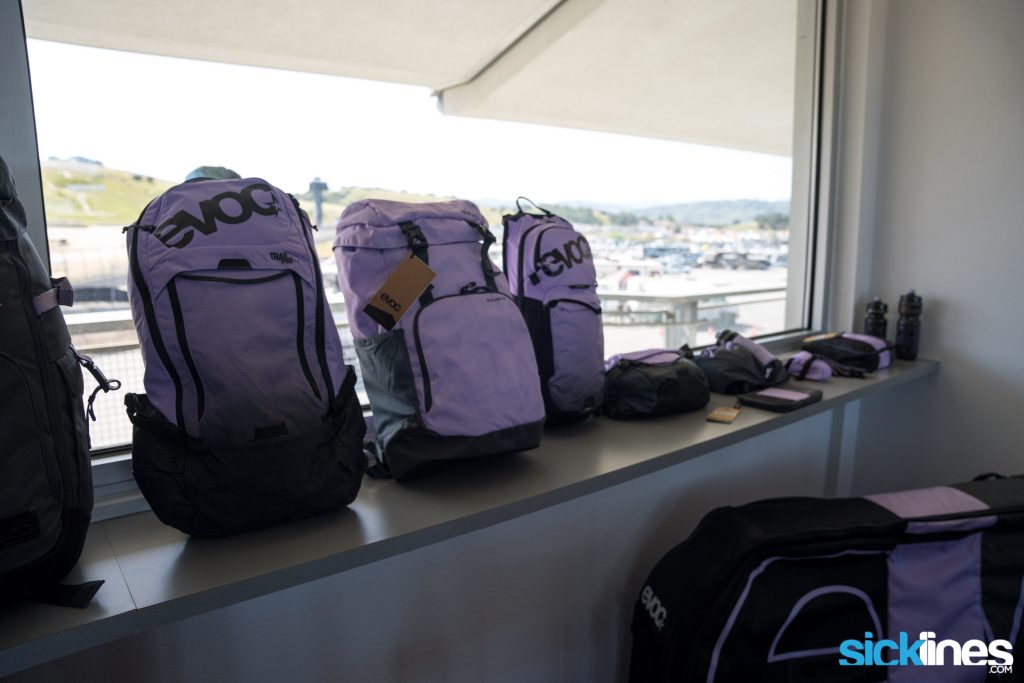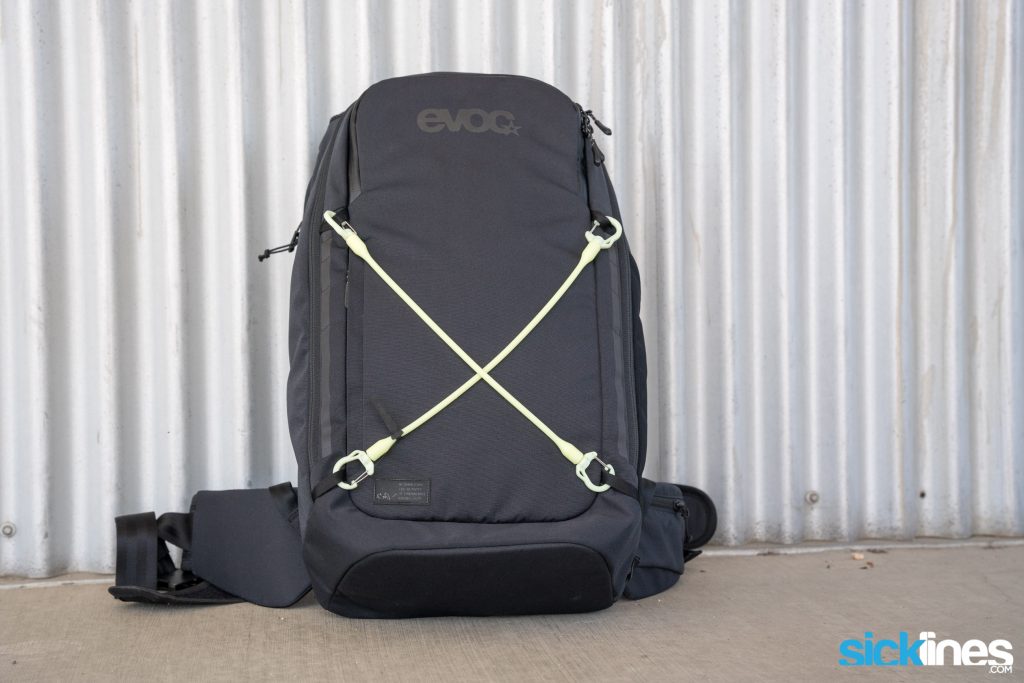 The protective backpack above they were highlighting is the COMMUTE A.I.R. PRO 18 backpack which allows the backpack to automatically deploy an airbag in the event it senses a crash. Learn more in the video below and additional pictures.
The integrated airbag system (AIRBAG INTEGRATED RESCUE SYSTEM – A.I.R) was developed
specifically for the application in bike backpacks – for daily commutes to work, school or leisure
activities. For this purpose, EVOC teamed up with Minerva-AS GmbH, a Bavaria-based company specializing in work-safety airbags. The heart of the system is a sensor-controlled, 18-liter inflatable airbag protector which drastically reduces impact forces in the case of a crash.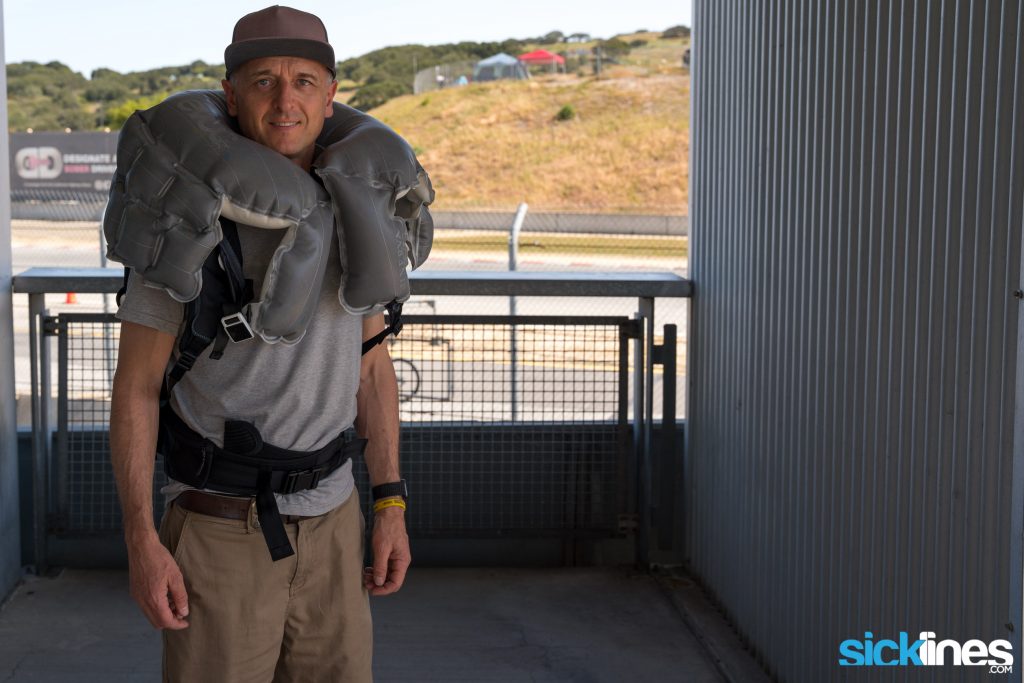 The airbag itself, similarly to car airbags, consists of a two-layer Polyester fabric design with silicone coating sown in one piece. It can withstand an excess pressure of 7 bar – the equivalent of a 100 kg steel plate falling from 5 meters. When the airbag is deployed, the impact force and (braking) acceleration (HIC – Head Injury Criterion) acting upon the cyclist are reduced by up to 80%.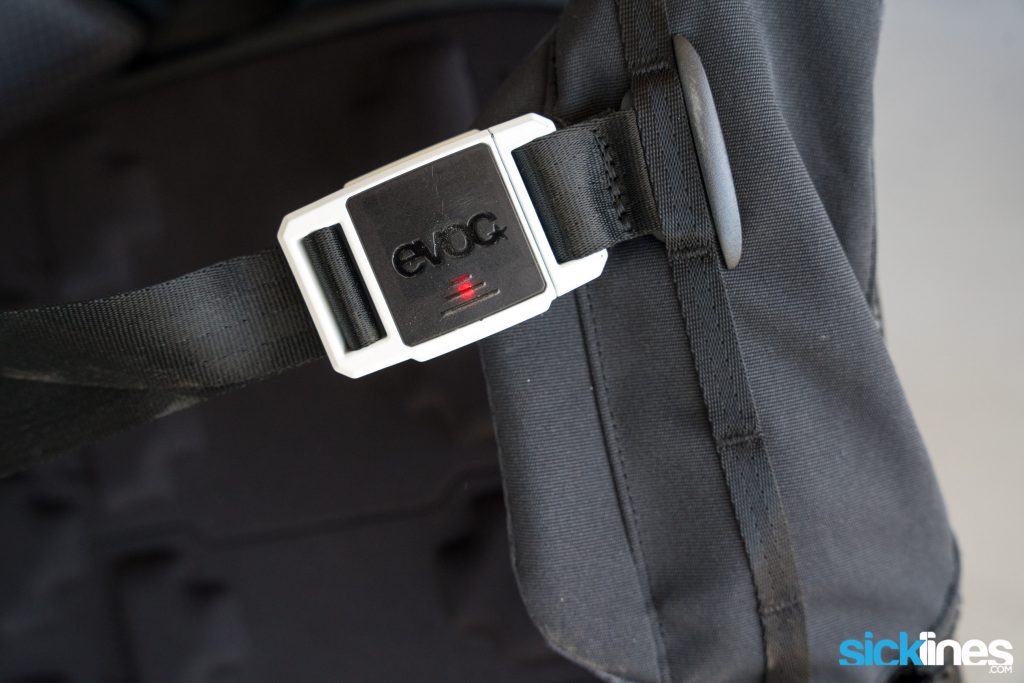 See additional EVOC images in the gallery at the bottom of the page to see more details.
Allied Cycle Works
Allied Cycle Works is perhaps best known for their made in the USA carbon road frames and they also were showing off a new cross country bike they've developed with help from their athletes. Allied CEO Drew Medlock showed the new bike off at Sea Otter to the media during a presentation above the track that will be launched in July.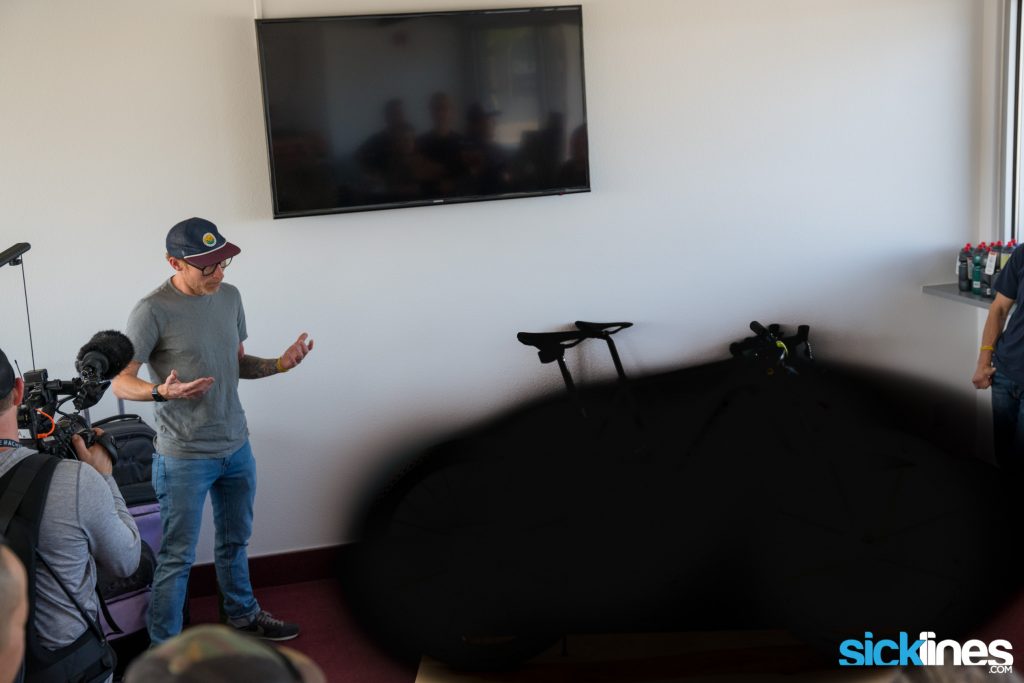 The riders onboard the Allied team is Payson McElveen, Lea Davis, and Colin Strickland.