Cane Creek has launched two new Hellbender 70 headsets today featuring a SLAM version and a Lite version. The SLAM version yields a 6mm lower top headset height in comparison to the regular Hellbender 70. Details below from Cane Creek.
Hellbender 70 Lite
Hellbender 70 Lite is a headset that packs durability, weight savings and value into one product. Equipped with 6000 series aluminum and 35% lighter over comparable models. The Hellbender 70 Lite is an ideal headset choice for any bike where weight savings is a priority – a lightweight headset that doesn't lack durability or performance.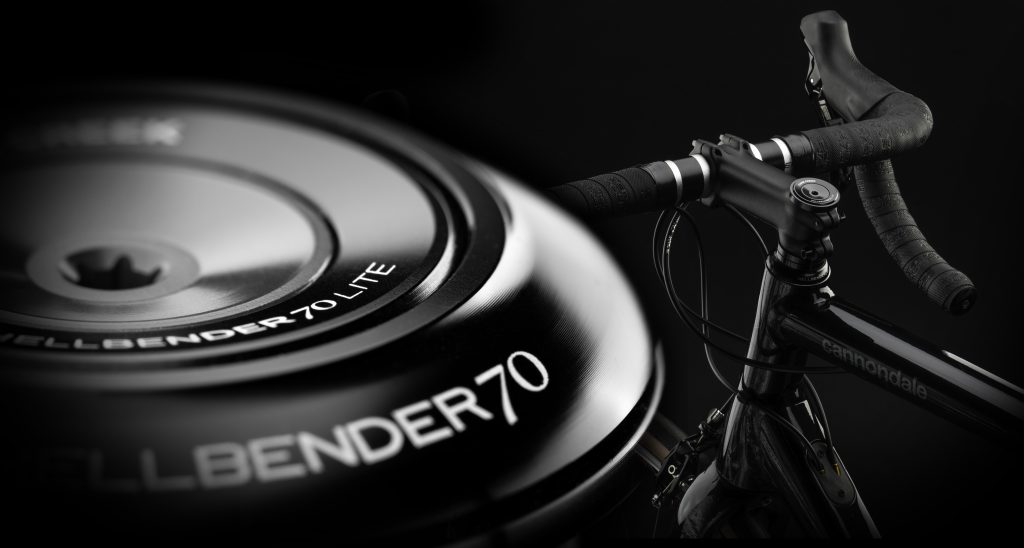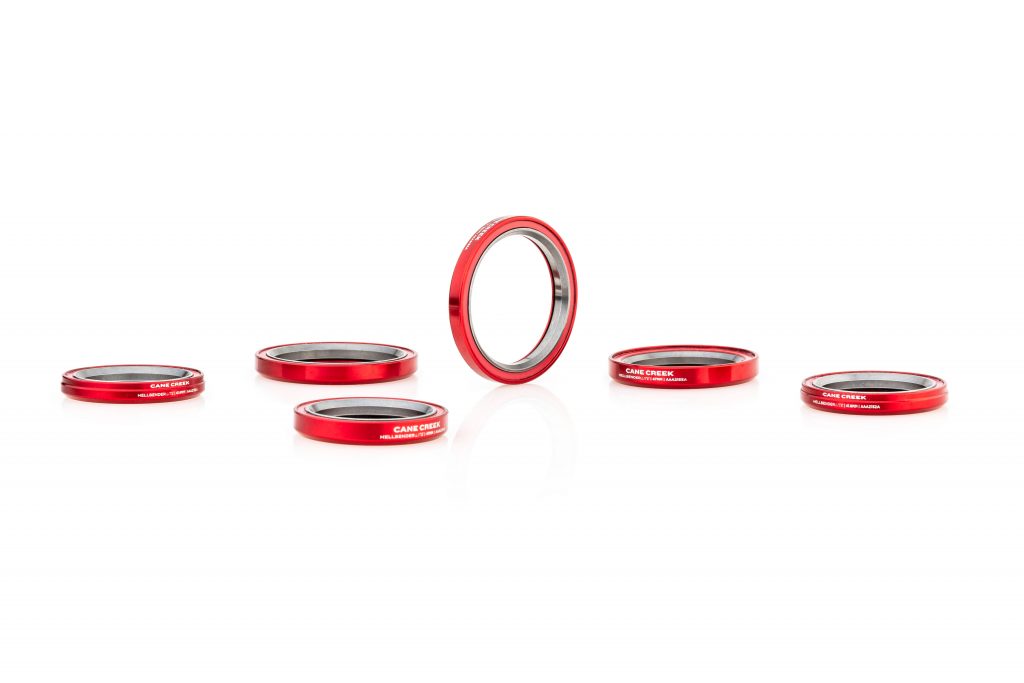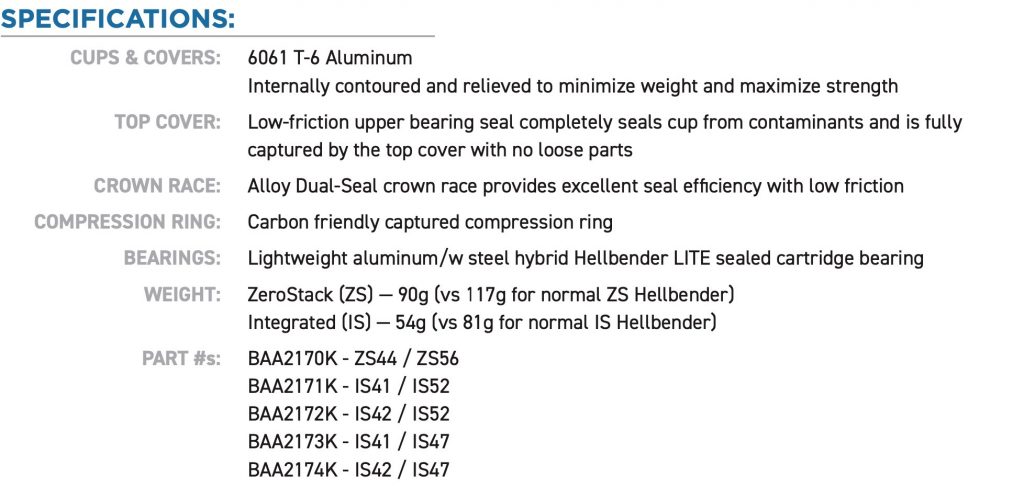 Hellbender 70 SLAM
Featuring some of the lowest stack height bearing cover options available, our premium stainless steel Hellbender bearing, 6061 T-6 Aluminum cups and covers, the Hellbender 70 Slam is a premium headset created for riders seeking to lower their handlebars as low as possible without compromising bearing longevity and proper preload.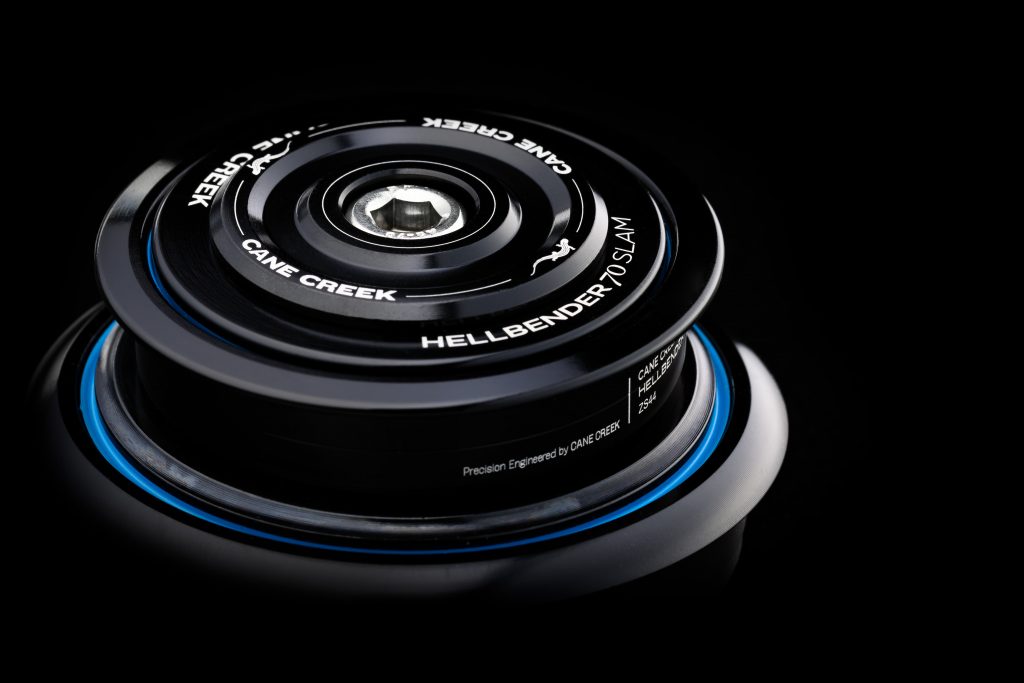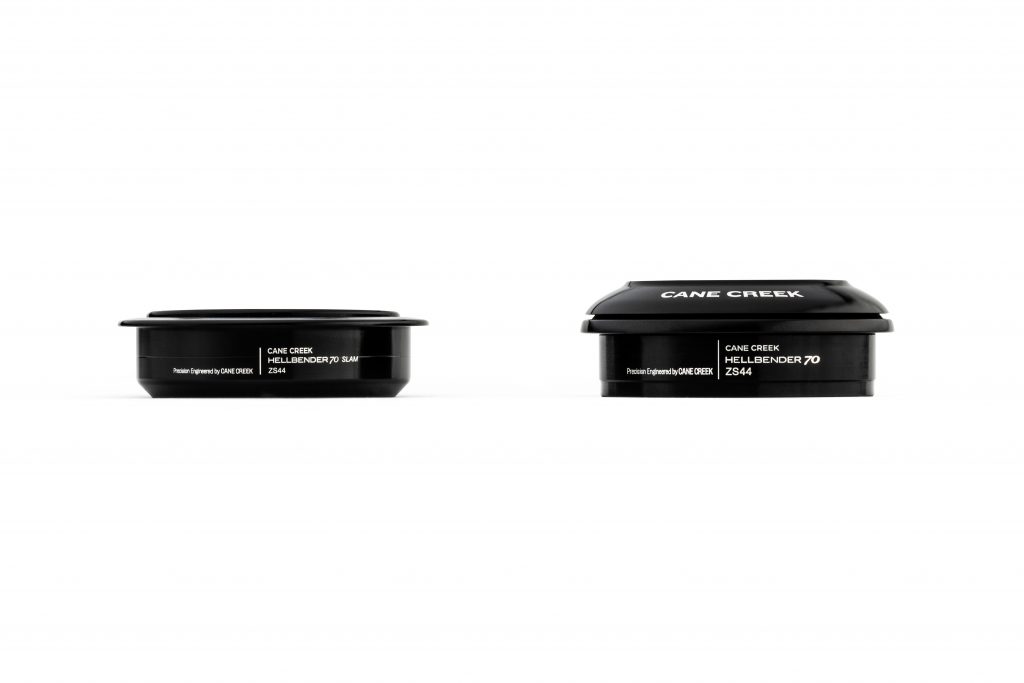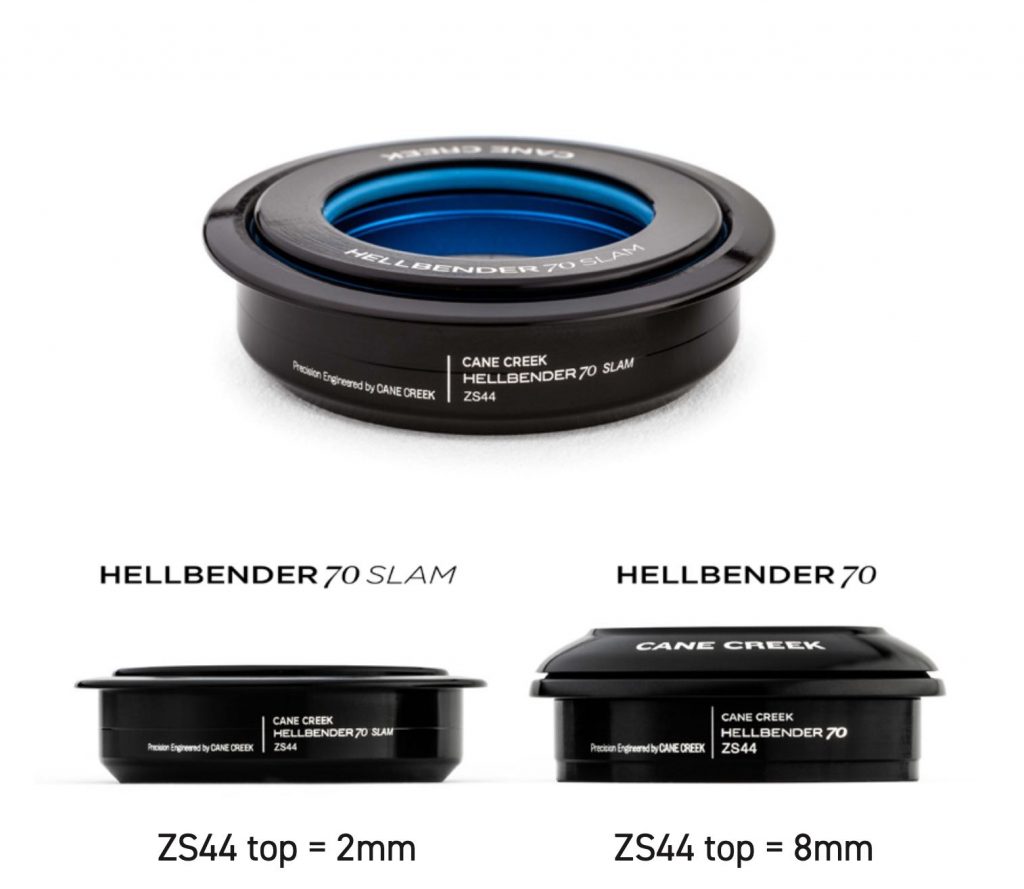 Specifications