March 23, 2022 – POC is proud to release its brand-new and award-winning full-face helmet, the Otocon. Developed for the precise needs of enduro riders, the Otocon brings together new ideas and perspectives, setting a benchmark for what can be integrated and achieved in a full-face helmet. Safety, weight, ventilation, material fusion, fit and adjustment are just some of the defining features of the Otocon.
The Otocon Race Mips and Otocon are brand-new helmets focused on exceptional low weight and high ventilation levels, combined with a host of advanced protection.
POC Otocon
POC Otocon Race MIPS
Commenting on the Otocon, POC's Chief Product Officer, Oscar Huss said – "We have built up a wealth of experience supporting athletes at the very pinnacle of their sports. We wanted to develop the lightest possible full-face helmet that would meet the needs of modern-day Enduro riders, with the very best in performance, protection, ventilation and all-day comfort. The Otocon defies conventional thinking, it will protect you wherever you want to go, and you will forget you're wearing it."
The brand-new Otocon – totally protected, fully ventilated
The Otocon Race Mips, in particular, is the epitome of POC's 'Whole Helmet Concept™' with a variety of digital integration, such as Recco and an NFC medical ID chip, and the inclusion of Mips Integra. Weighing a mere 750g (size medium), the Otocon Race Mips uses two different liner materials optimized for function and protection in their respective part of the helmet: the upper zone with EPS and the lower zone with EPP.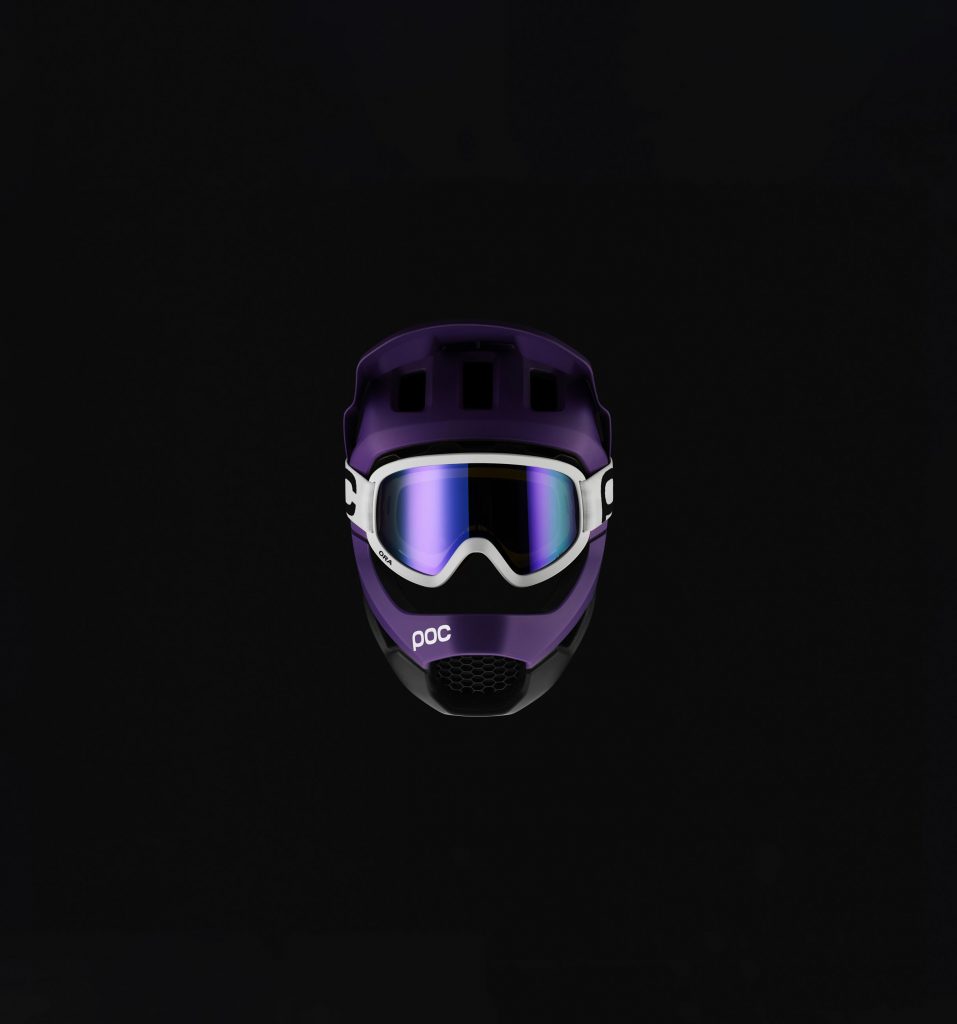 Ventilation channels inspired by POC's road helmets allow for unrestricted and maximum airflow. A break-away peak is included to reduce the chance of neck injuries, and a brand-new strap and size adjustment system support a finely tuned fit and retention so riders can ride with or without pads.
Highly ventilated
An essential feature of the Otocon is the cooling effect enhanced by the interior ventilation channels, which POC's award-winning road helmets have inspired. The ventilation channels create unrestricted airflow through the helmet, providing cooling airflow at high and low speeds.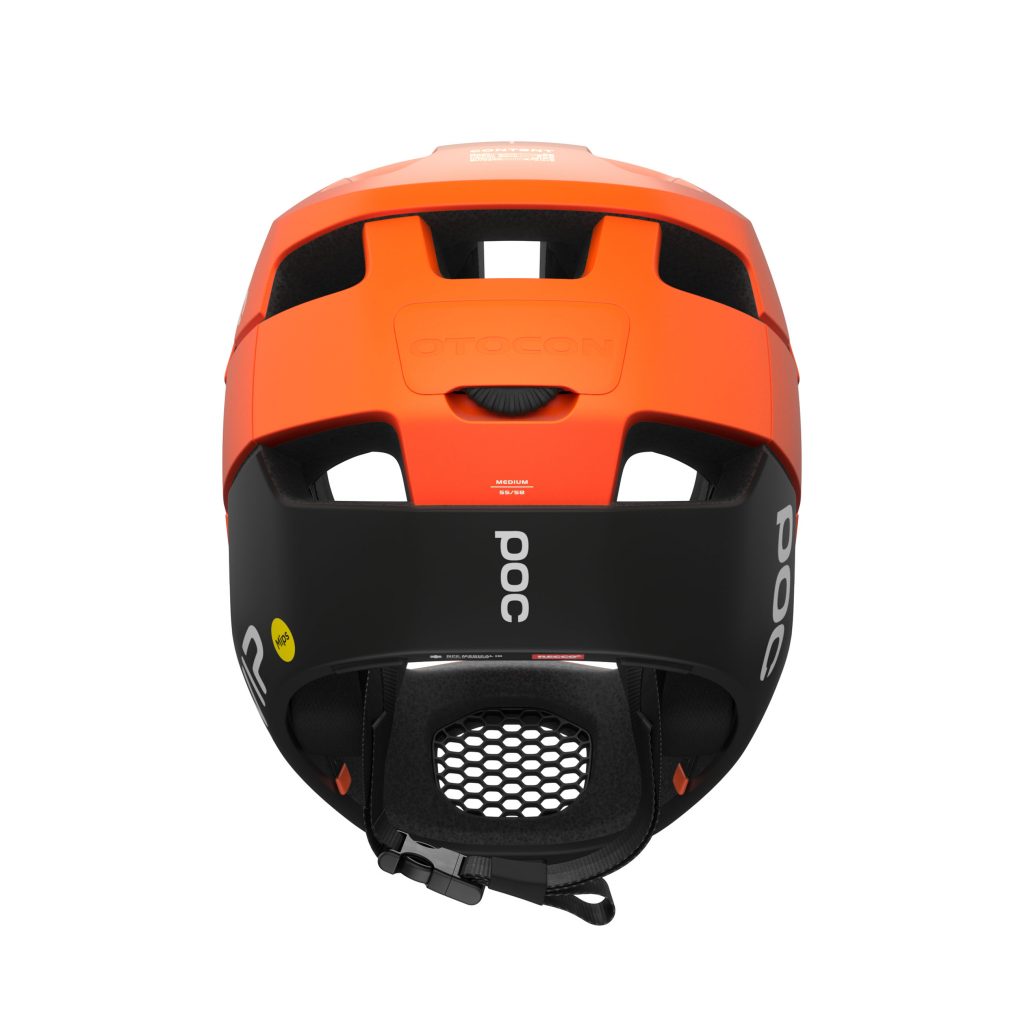 Lightweight
All the benefits of exceptional protection come in an incredibly lightweight package. A medium Otocon Race Mips will weigh a mere 750g, making it comfortable and easy to use all day long and amongst the very lightest full-face helmets around. The Otocon, which will have slightly fewer features, will weigh an astounding 680g (size medium), providing even more choice for riders seeking an even lighter helmet.
Mips Integra
The Otocon features Mips Integra, a new system first released with POC's Kortal Race Mips mountain bike helmet in 2021. Developed in partnership with Mips it brings together all the benefits of rotational impact protection in an almost invisible package, the best of all worlds.
Race Lock
A brand-new integrated fit adjustment system, the' Race Lock' has been inspired by POC's World Cup ski racing helmets. The integrated adjuster at the back of the helmet makes it easy to find each rider's unique 360° fit, enhancing comfort and safety. The unique construction and position of the Race Lock mean that it will never interfere with a rider's neck and allow for the broader range of movement needed in enduro and gravity riding. It is designed to work perfectly with a goggle strap, allowing total adjustment without any interference.

Strap retention
The Otocon introduces a new strap retention system. Taking years of experience in helmet development, the Otocon features a new anchor system more in tune with trail helmets than conventional full-face helmets. The rider will benefit from a strap retention system that gives an extensive range of adjustments, is more secure and allows the helmet to work with or without cheek pads.
Removable cheek pads
The cheek pads are removable and easy to remove while riding, which will provide even more ventilation when required, such as between enduro race stages. Thanks to the new fit system, the helmet can also be used without pads as the helmet will always be secure.
twICEme® NFC Medical ID
' The helmet that can speak for you when you can't™'. The twICEme® NFC Medical ID can support user safety and protection by storing a rider's medical profile and emergency contact details in the helmet, allowing easy access by other riders, medical teams and first responders.
RECCO® Reflector
Modern mountain bikes can take you anywhere, and it is liberating, but it places even more importance on being searchable if you get lost involved in an accident. An integrated RECCO® Reflector helps rescue services easily and quickly locate you if something goes wrong.
Dual-material liner
An innovative approach to the helmet development process has resulted in a helmet that features the strength and durability of an EPP multi-impact chin bar, which also improves durability and an EPS liner in the upper section which creates a lighter helmet and provides for a precise balance.
Aramid Bridges and an Injection-molded liner
The transition between EPP and EPS in the helmet is structurally enhanced with an injection-molded cage for extra strength and stability. Aramid bridges are molded to the helmet liner to improve structural stability and penetration protection.
Removable grill
The grill in the chin piece – there to protect the rider from mud and other trail debris – has been designed to be easily removable, even on the go. It can be removed simply with a push. Riders who want even more airflow or who are riding in hot conditions can decide to use the grill or not.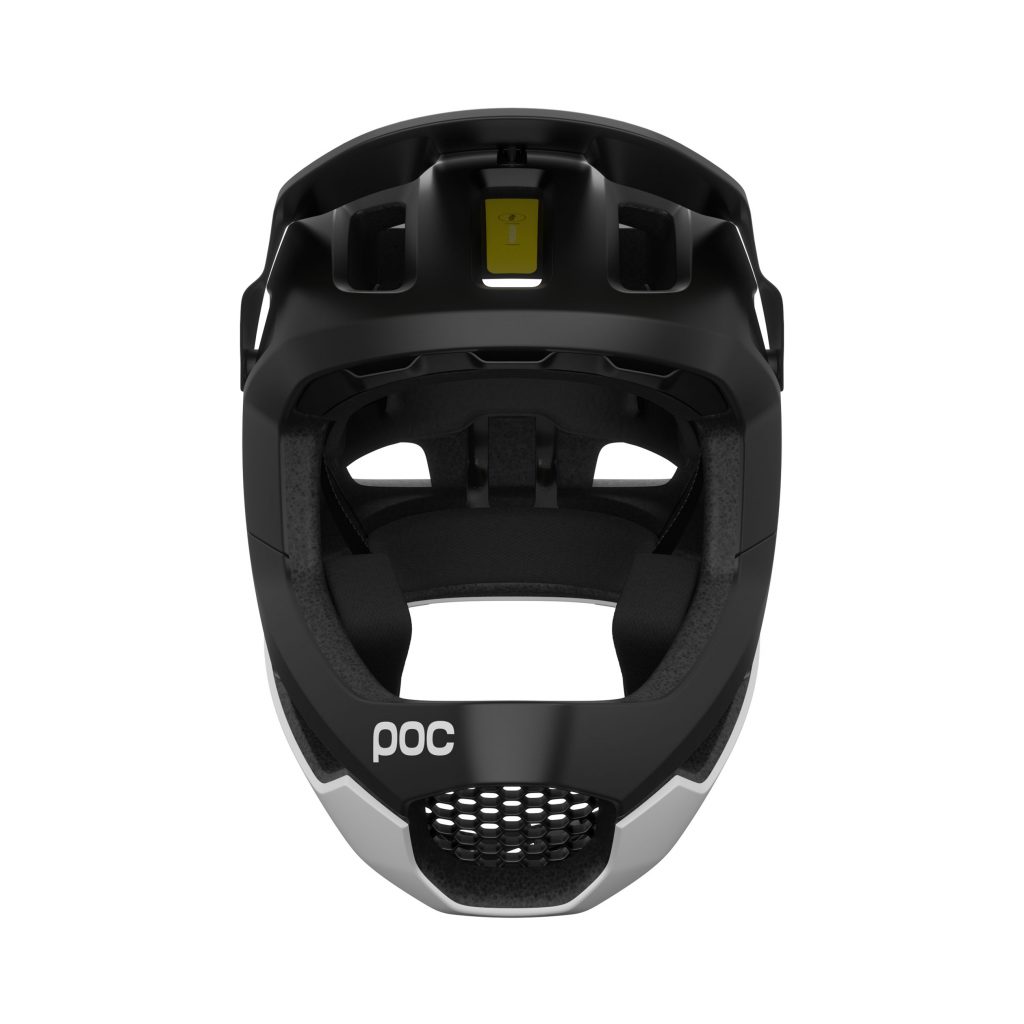 PC Shell
The Otocon features a PC outer shell construction which delivers a wonderful balance of lightweight performance with durability.
Break-away peak
Featured on many of POC's mountain bike helmets is a patented break-away peak that will fly off the helmet in a fall or when striking an object, enhancing neck protection. And which can then be easily re-attached.
Bad weather peak
The Otocon Race Mips will come with a separate clip-on peak extension which provides even more protection from mud and rain, allowing the rider to see better in bad conditions. It has no moving parts and is designed to snap into place on the top of the peak. A feature inspired directly by the Ibis Enduro racing team riders.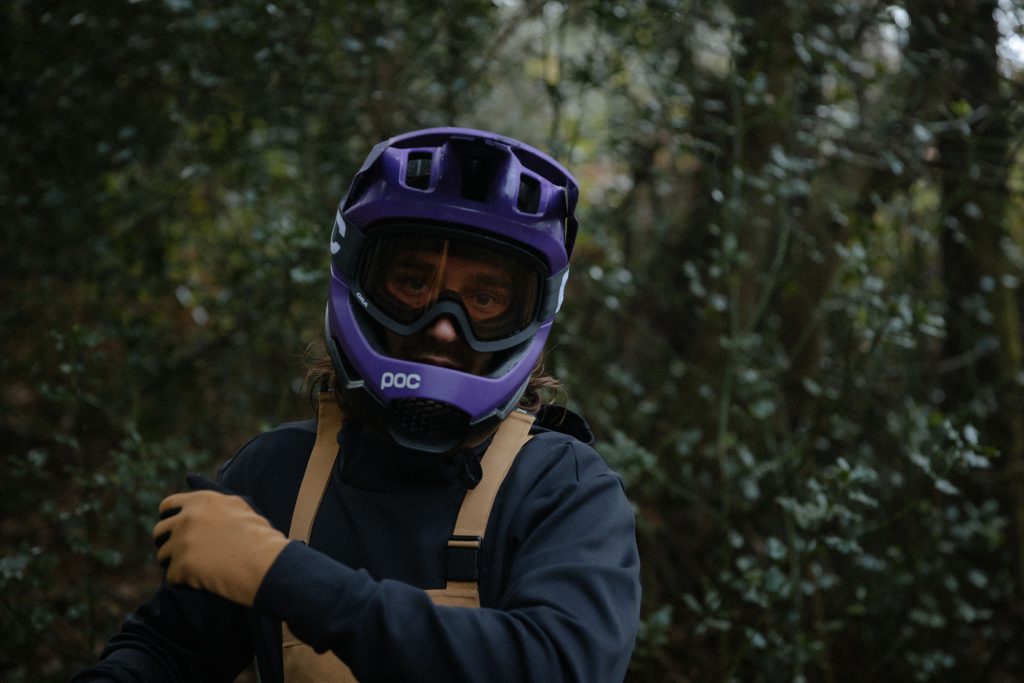 Product details – Otocon v Otocon Race Mips
The Otocon will feature many of the same innovations which will come as standard in the Otocon Race Mips, such as the Race Lock, break-away peak, dual-density liner, Recco etc. The Otocon will not feature Mips Integra, twICEme® NFC Medical ID, aramid and the extra bad weather peak.
Ibis Enduro racing team
The Ibis Enduro racing team riders will use the Otocon throughout the EWS season and have been a fundamental part of the development process.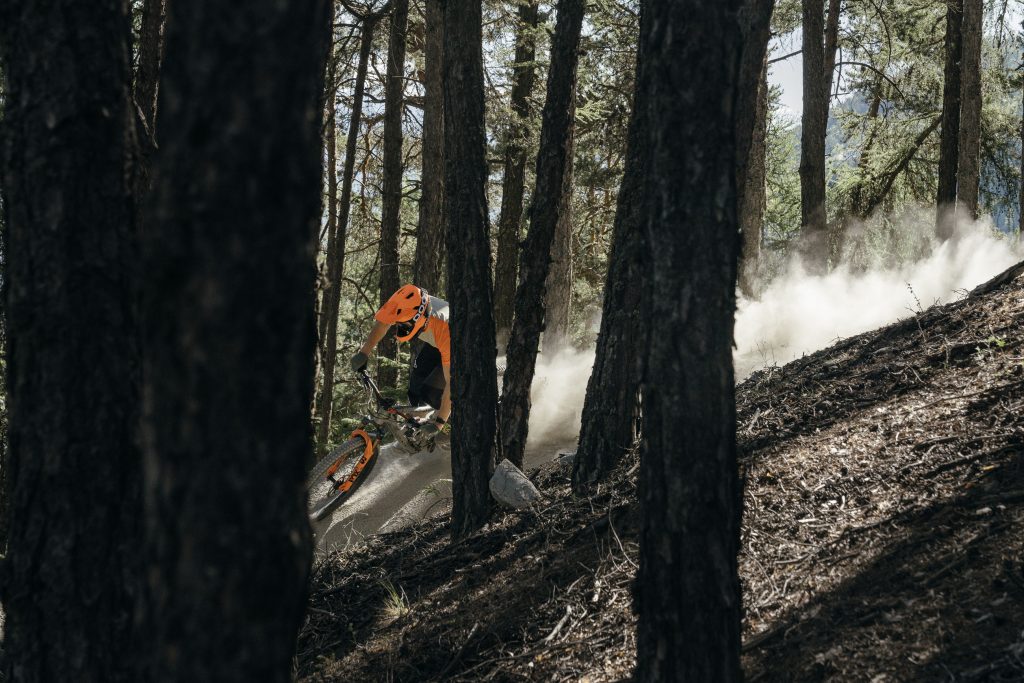 Talking about the Otocon, Robin Wallner, Ibis Enduro racing team manager, said – "We have a very long history of working together with POC, and their products have protected and helped us perform around the globe over many seasons. Together we have weaved our insights and experiences into the Otocon, and the result, a lightweight helmet with incredible ventilation and a wealth of safety features, is extraordinary. We can't wait to start racing in it."
We will be displaying and launching this product at the Sea Otter Classic in Monterey, CA April 7-10th.
POC booth location: R58
Availability
The Otocon will be available from the end of March and the Otocon Race Mips will be available later in April.
Both will be available online and at select POC retailers.
Weight
Otocon Race Mips – XS = 590gr, S = 680 gr, M = 750gr, L = 850gr
Otocon – XS = 530gr, S = 620gr, M = 680gr, L = 780gr
Price
Otocon Race Mips – $350 USD / $420 CAD
Otocon – $270 USD / $310 CAD
Certification (Otocon Race Mips and Otocon)
EN 1078, CPSC 12.03, AS/NZS 2063, ASTM F1952 and e-bike NTA 8776 (except size XS)
POC's Whole helmet concept™
Advances in science and research consistently reveal the brain's awe-inspiring complexity and role in shaping who we are. It is central to our wellbeing, it makes us unique, it drives us, but it is also delicate, fragile and needs protecting. It hurts when you break a bone, but in most cases it will heal.
Damage the brain and the outcome is altogether less certain. That is why we created our unique whole helmet concept™ to development and testing, where each feature, component, shape and material is designed specifically to work together.
The whole is greater than the sum of its parts and our whole helmet concept™ with innovative materials, integrated electronics and rider optimized details is designed to work long before, during and after an impact is felt so we can enhance safety and protect any user.
Design and Innovation Award
The Otocon Race Mips has been awarded a Design and Innovation Award for 2022. https://design-innovation-award.com
About POC
POC, a leading manufacturer of helmets, eyewear, body armor and apparel, has been awarded more than 70 international safety, design, and innovation awards. Founded in 2005 in Sweden, POC's mission is to 'protect lives and reduce the consequences of accidents for athletes and anyone inspired to be one'.