RockyMounts Launches DropTop Fork Mount for Truck Bed System, Track Kits, VanTracks, and DIY Projects
New DropTop builds on Market Leading Fork Mounts with Improved Features
___________________________________________________________________________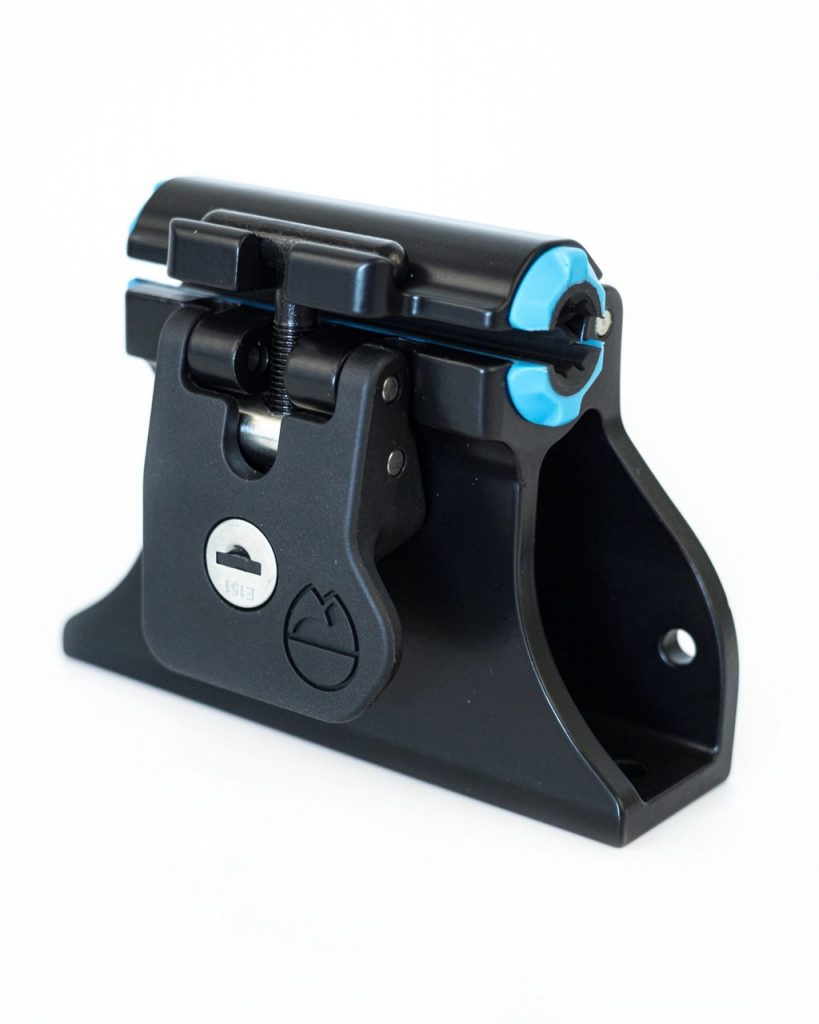 Grand Junction, Colorado – RockyMounts, a leading manufacturer of bicycle rack systems, has consistently been the leading seller of bicycle fork mounts on the market with their popular DriveShaft HM and DriveShaft Track. Never one to rest on complacency, RockyMounts has updated and refined their line of fork mounts and is excited to announce the launch of the new DropTop fork mount with a host of features that will improve the overall customer experience. DropTop replaces the traditional shim system employed on the DriveShaft HM and DriveShaft Track mounts with a TPU overmolded shim that compensates and conforms for a secure fit on most 12mm, 15mm, and contoured axles currently available on the market.
Features:
Locking thru-axle mount for VanTrack, RockyMounts Truck Systems, and DIY projects
Compatible with 12mm & 15mm thru-axles up to 110mm wide
Quick Release forks can be use with our 9mm QR and dummy axle (Sold Separately)
Mounting holes for both vertical and horizontal applications
Clamshell design allows for easy loading and secure fit
Made out of CNC'd 6061 aluminum
Carries 1 bike, up to 35lbs (16kg)
Track mounting hardware, lock core, and keys included
MSRP $89.95
"Although we had one of the top selling fork mounts on the market, we saw an opportunity to improve upon it." said RockyMounts owner, Bobby Noyes. "By listening to our customers, we created a system that does not rely on switching out shims for different axles and eases the overall experience of mounting and transporting your bike. Regardless of the bike you have, DropTop has you covered."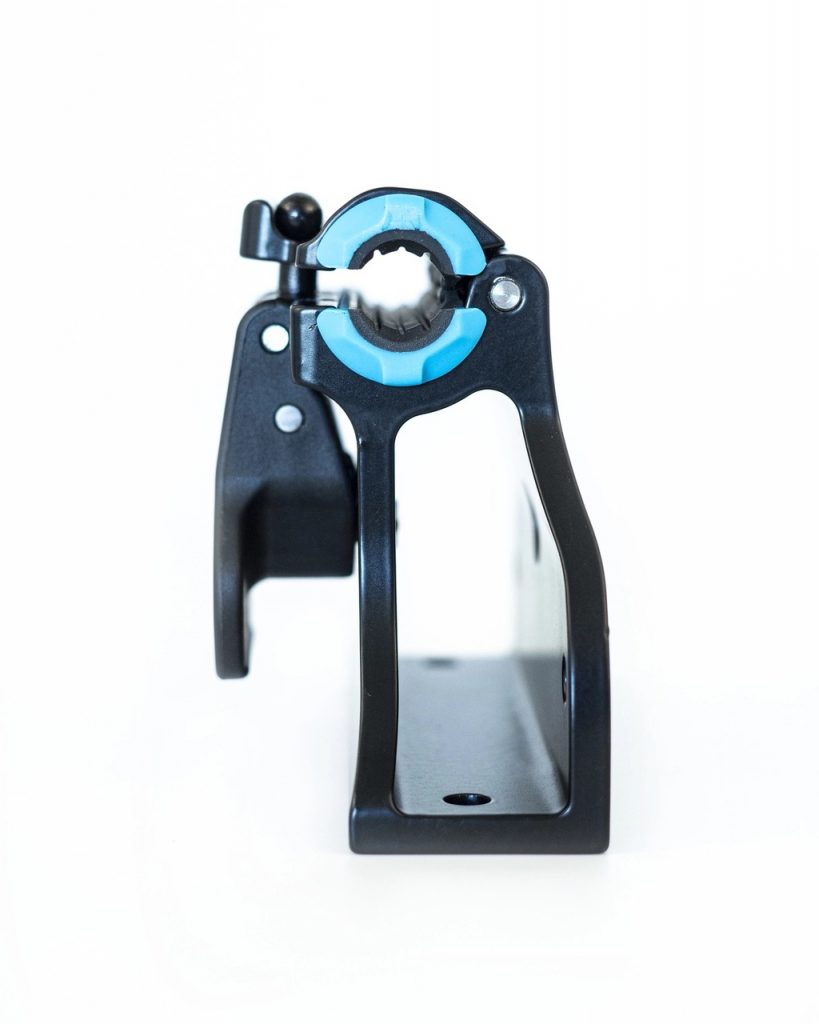 Sustainability, streamlining and improved manufacturing impacts are also key to RockyMounts' design process. Previous iterations of fork mounts were cast steel and by switching the DropTop's materiality to aluminum, RockyMounts created a cleaner manufacturing process, faster turn around, and a lighter weight product. The shift to aluminum also allowed for the design of a single product to work with both vertical and horizontal mounting situations in truck bed systems, track kits, VanTracks, and DIY projects regardless of mount positioning.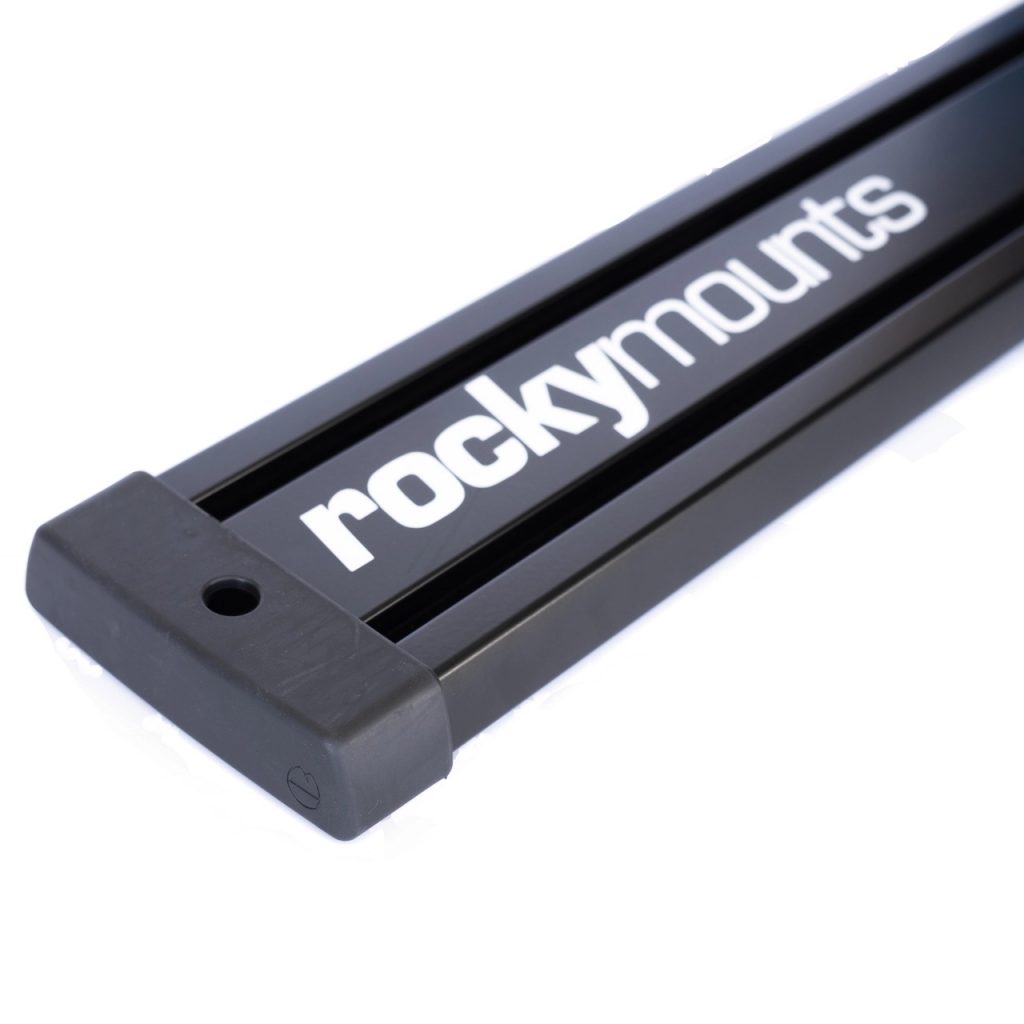 RockyMounts DropTop is available immediately.
More information can be found at RockyMounts.com
____________________________________________________________________________
About RockyMounts: RockyMounts, Inc. was started in 1993, and is a locally owned and operated Colorado based company. RockyMounts designs innovative, fuel-efficient rack systems and security solutions. We engineer our rack systems and security solutions to securely carry your most prized possessions to and from your next epic adventure. For more information visit, www.rockymounts.com.
Check out their new Wallride as well if you're looking for a bike wall mount.