Today Endura launched three new shoes. The MT500 Burner Clipless Shoe, MT500 Burner Flat Shoe, and Hummvee Shoe. You can read the press release details here to learn more about all of the new shoe offerings.
Below we take a look at the MT500 Burner Clipless shoe in greater detail. There are four color's available to choose from.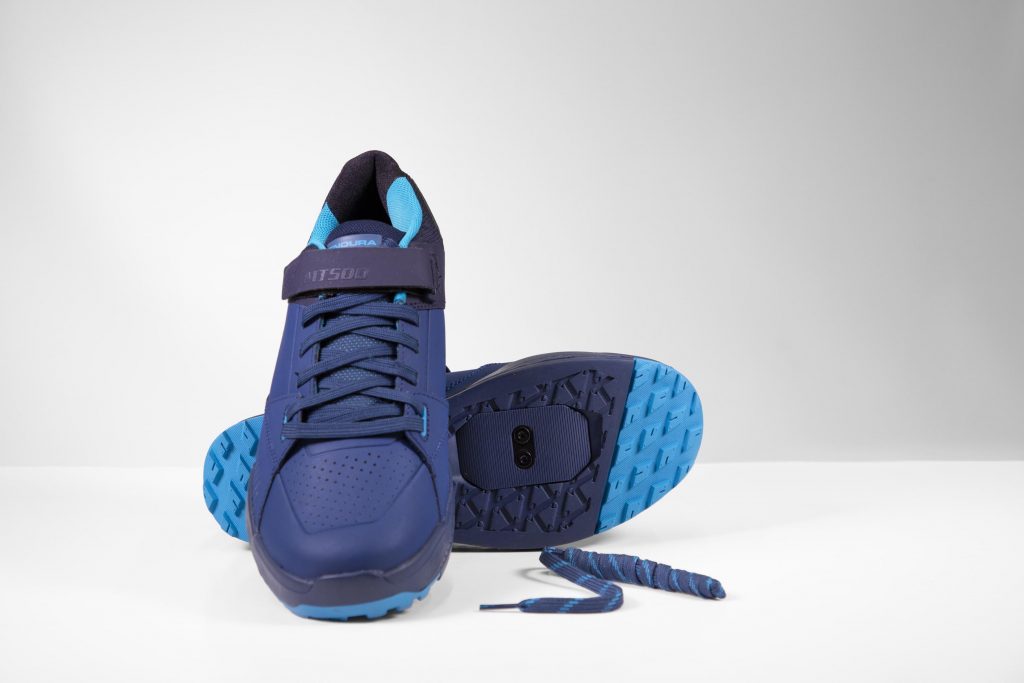 Endura MT500 Shoe Details
In the picture below, the light grey color on the shoe below is the StickyFoot Dura compound and the black material is StickFoot Grip. Therefore these shoes are sticky where they need to be and durably is built into key areas.
We're still testing these shoes out more but the grip is quite impressive. We're used to Five Ten's stealth rubber grip and Endura's StickyFoot is certainly up there in our initial testing.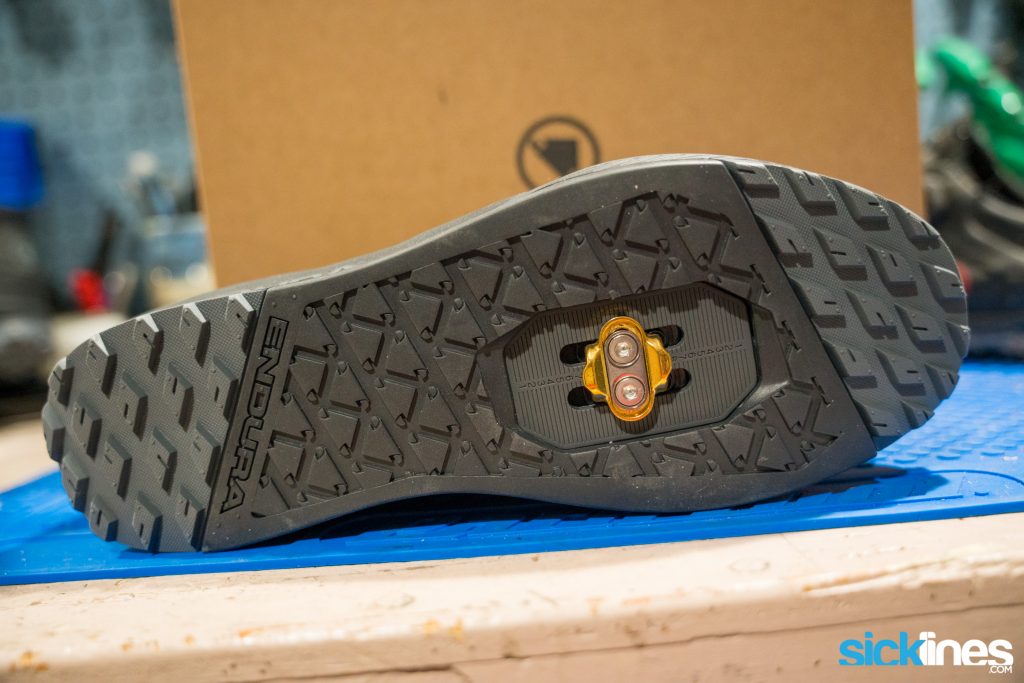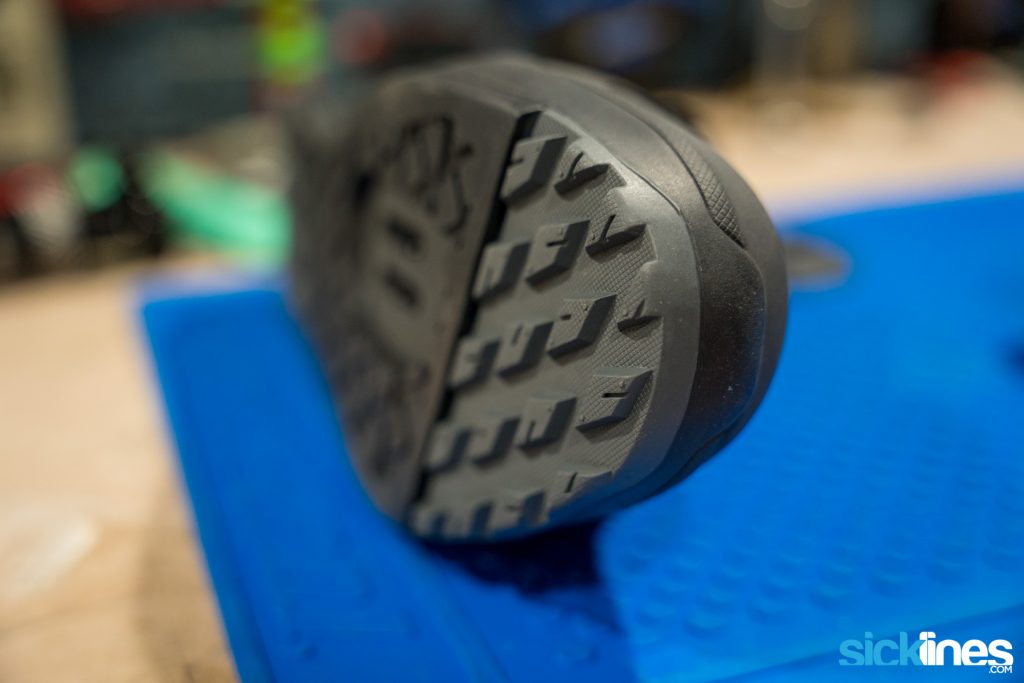 Endura's offset longitudinal cleat box means you have more adjustability in where your cleat can be positioned. Compared to our Adidas Five-Ten Kestral Pro, there is an additional ~5mm of adjustment in this area.
There are numbers and graduations along with semi-lowered steps to ensure your left cleat is positioned the same as your right cleat without much trial and error.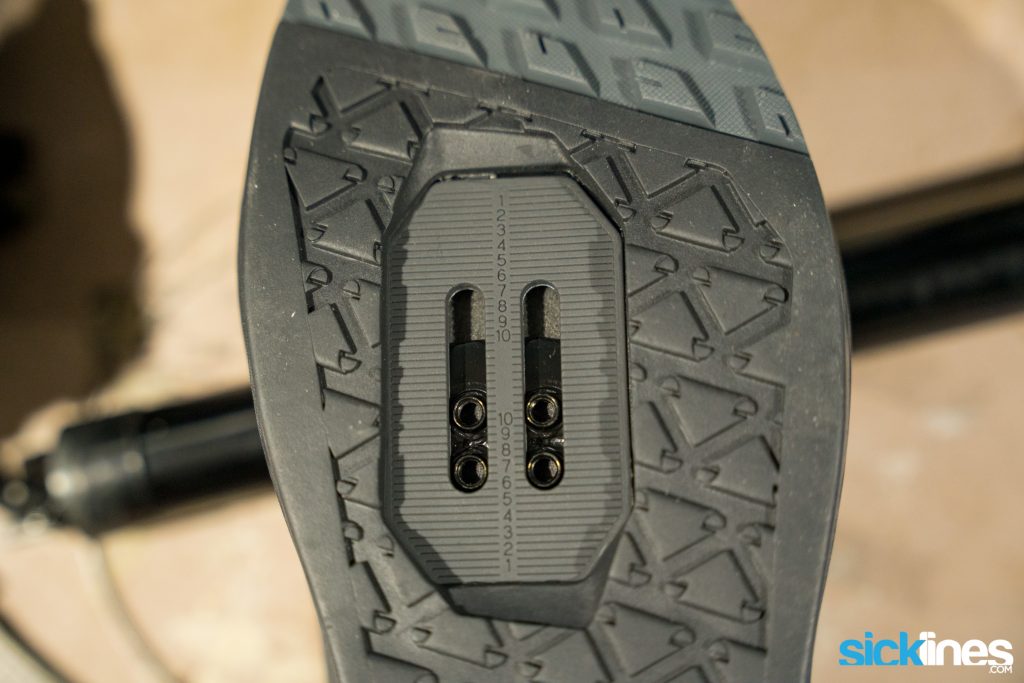 The MT500 Burner shoe has a raised inner ankle guard and reinforced toe and heel areas to keep your feet protected. The smooth surfaces help make cleaning easier.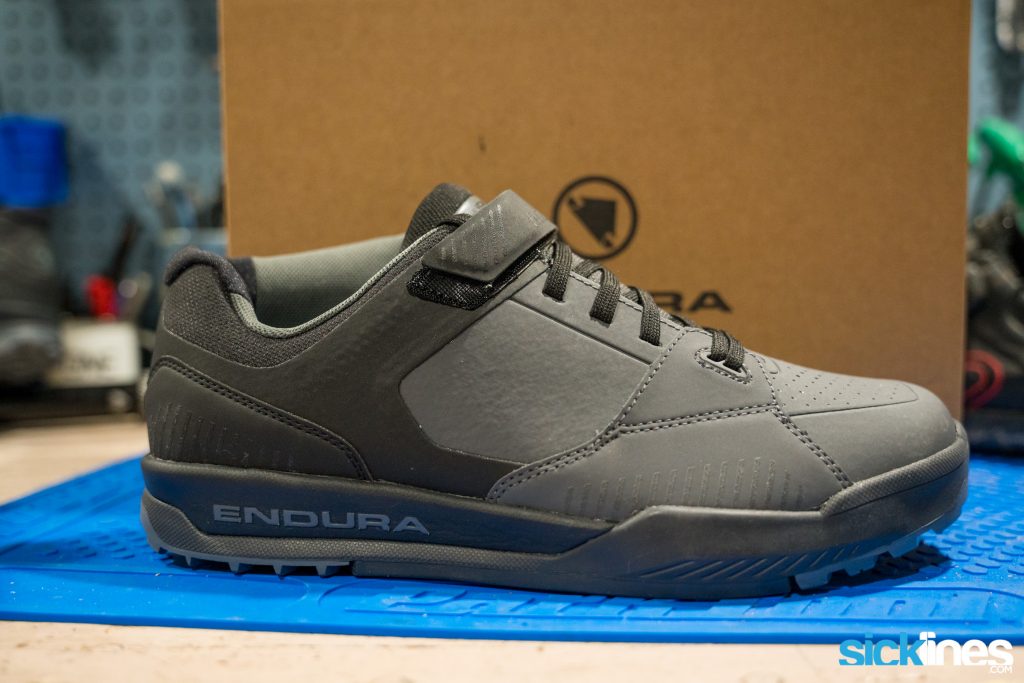 The ankle arch features a Sharkskin fabric lined heel cup that helps hold your foot in place nicely. Running your finger over this area you can feel the embedded fabric gripping technology. Sometiemes shoes can feel like they're lifting off the heal like flip flops when pedaling or hiking but the Endura shoes are clearly designed to help with snuggling your foot to help with this common issue.
You can see our heel cup comparison photo between the Five Ten and the Endura's below. Notice how the Endura's contour inward a bit more in comparison.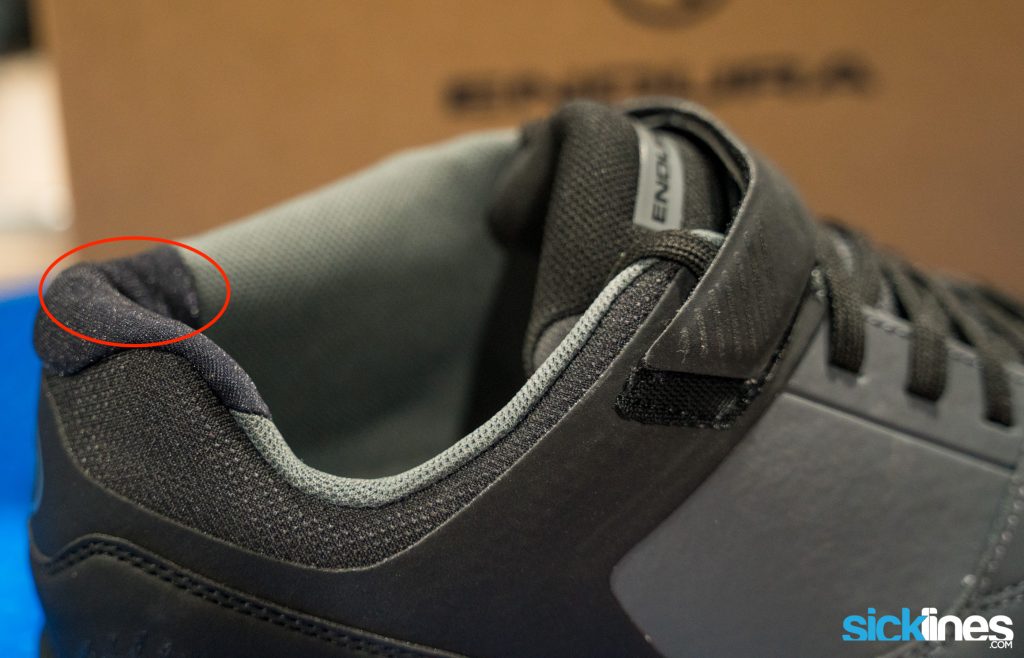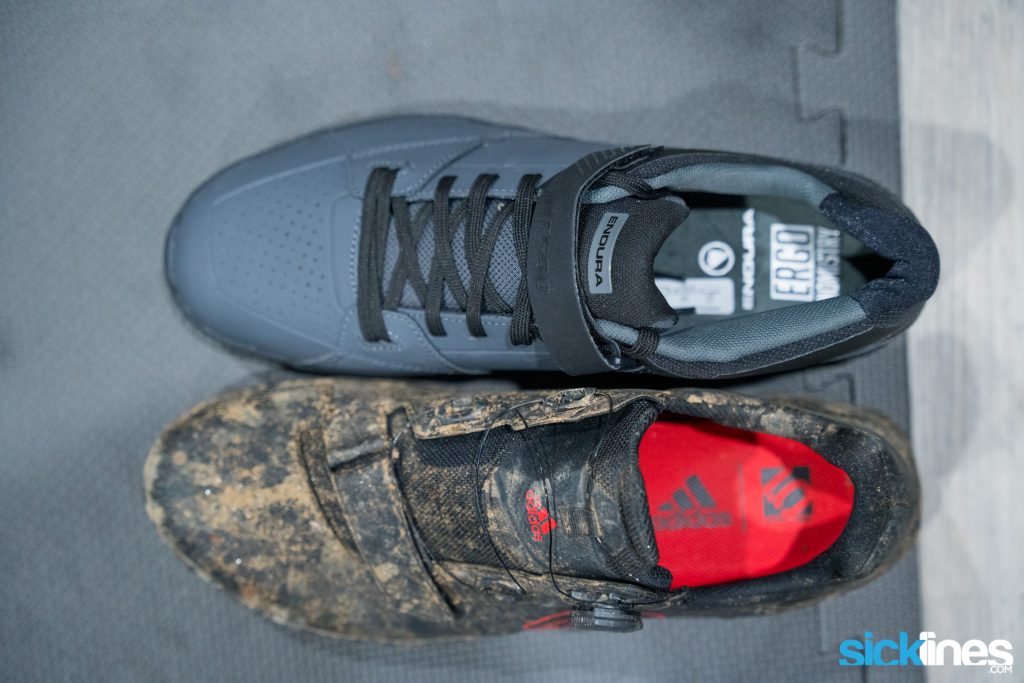 The materials used in the shoe are designed to help them dry out quickly if they get wet. The usage of laces and the thickness of the tongue make it a little bit longer to dry out in comparison to our Five Ten Kestral Pro's.
Ergonomistry
These new Endura shoes are engineered in a variety of neat ways to improve fit and foot ergonomics.
Developed with ergonomics expert Phil Burt, Endura's exclusive EGM insole maximizes comfort and power transfer in both MT500 shoe models, using the following components:
Metatarsal Button – This carefully placed, contoured soft raised button helps spread your big toe from the rest, greatly improving your forefoot function and comfort-vital in mountain biking, while preventing the unwanted scrunching of the toes.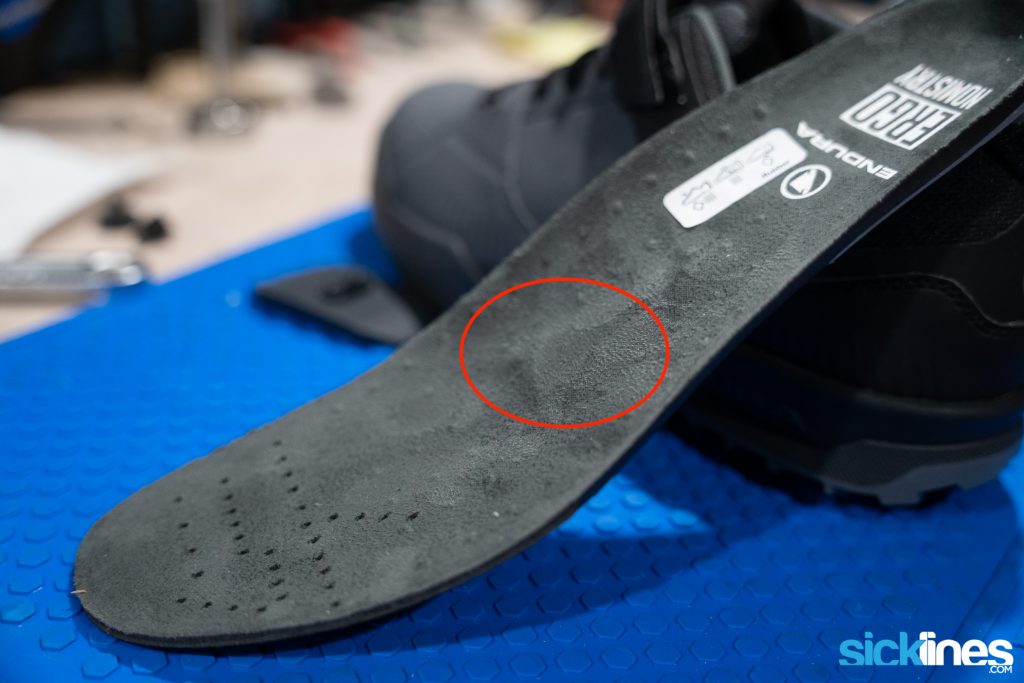 Sole Stimulant – These small raised soft tactile dots are strategically placed to improve your foot's proprioception, greatly improving its ability to soften and stiffen through coordinated muscular contractions.
Power Arch – Carefully profiled and contoured support helps the arch of your foot to cope better with the conflicting demands that riding places upon it, delivering better power transfer and improved comfort.
Sizing
Size wise these fit pretty true to size if you use the european numbers as some shoes will vary when converted to US/UK sizing. The Endura size 13 shoes we have are a European 47 where as the Five Ten Kestral Pro's are a size 13 as well but are European 48.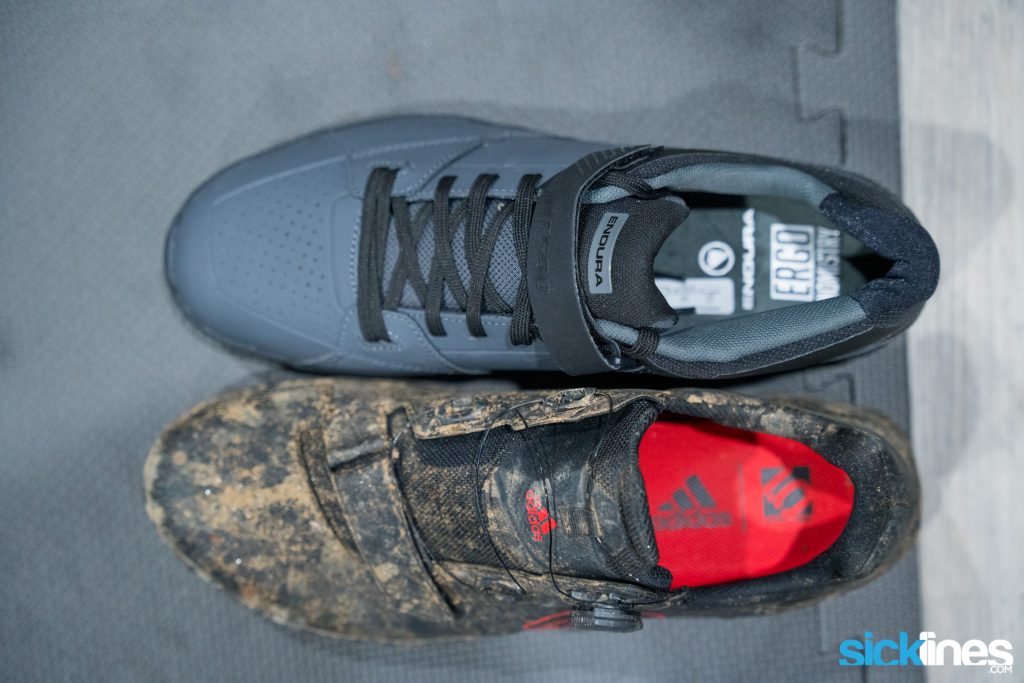 Fitment wise we felt these shoes feel just right for an average to slender size foot. If you've got a need for a wider shoe we'd recommend trying them on first.
Weight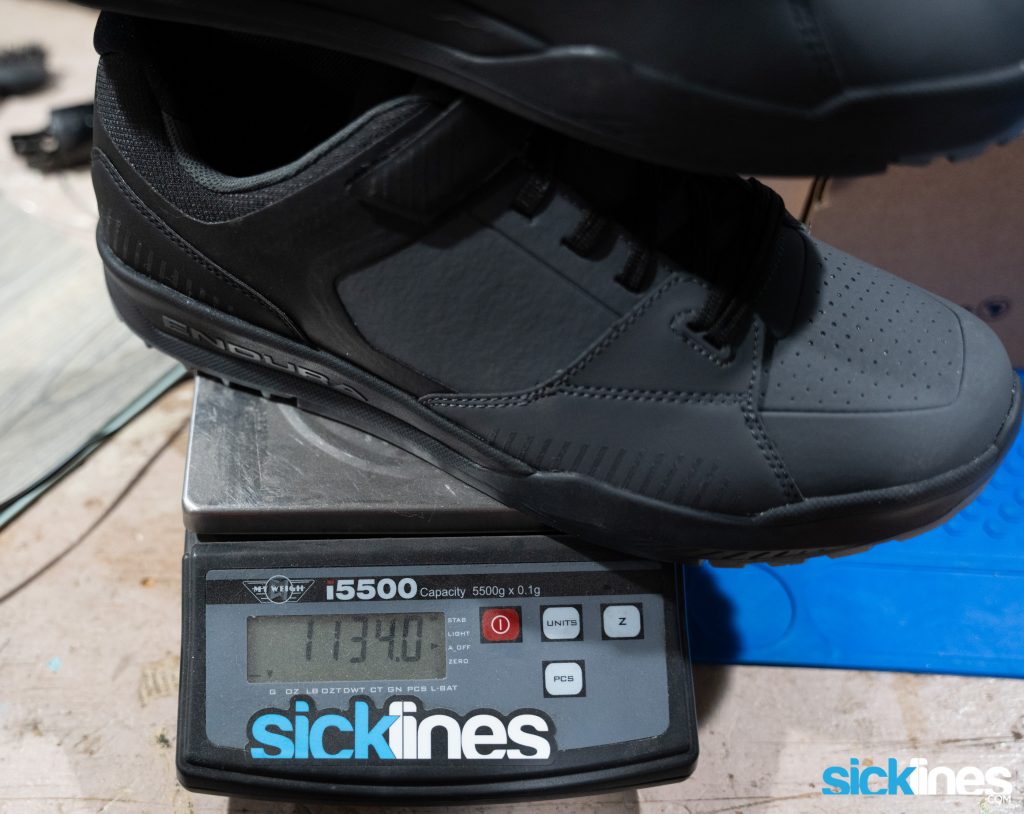 Pricing
The MT500 shoes retail for $159.99
Final Thoughts
Overall these shoes have a lot of great features that we've highlighted in this detailed first look. We're sure you will appreciate all of the efforts the Endura team has taken in their design process if you get a pair of these shoes. They haven't just hit the copy and paste button on their shoe launch. We'll update you all on these shoes at a future date as we get more time on them and see how they hold up.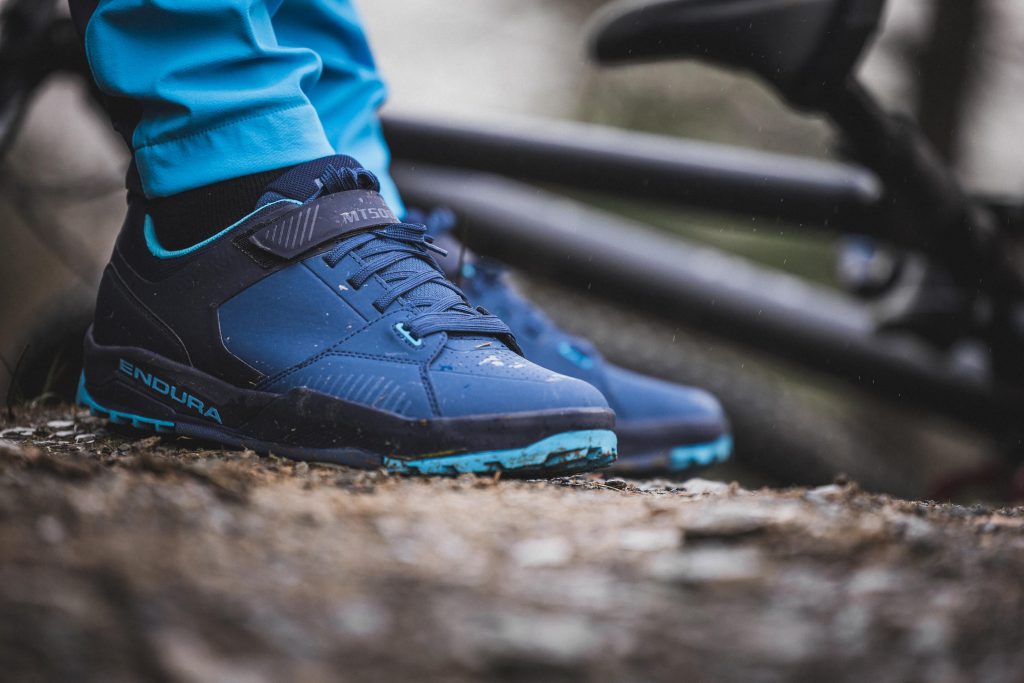 Endura is also company that is striving to improve their footprint on the world by aiming to be CO2 negative by 2024, increase recycling, reduce waste, and improve their impact on the world at large.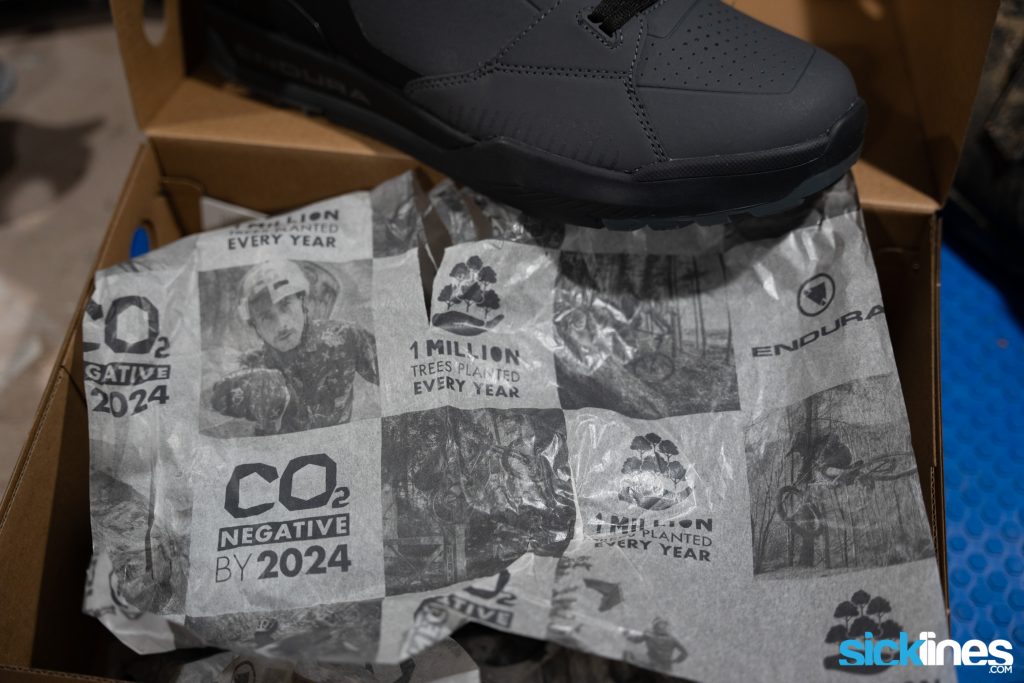 See the full range of Endura shoes at https://us.endurasport.com/footwear/cycling-shoes.list