7IDP LAUNCH ALL NEW 4 MODEL GLOVE RANGE
January 6,2022 – Protection specialist 7IDP has added an all new 4 model glove range to their line-up for 2022. As with their protection and helmets the gloves are also covered by the 7IDP lifetime crash replacement policy.
Our premium glove is the Project, which creates the perfect balance between lightweight, comfort and protection. The Project features a ventilated four way stretch AX Suede Palm, rip stop stretch back of hand and protection where you need it – namely on the little and ring finger where you're most likely to encounter unforgiving vegetation!
The Control glove is a super lightweight 'minimalist' glove. The form fitting cut and bonded cuff eliminates bunching and helps keep a low profile. The Control features a ventilated four-way stetch AX palm allied to a vented rip stop back of hand, this is the ideal glove for the rider who doesn't like to wear gloves – once on it's like a second skin.
The Transition glove is 7IDP's entry point into the glove market, but no corners are cut: a mesh back of hand is paired with a ventilated Synthetic suede palm with silicone grippers for extra grip, a microfibre thumb wipe, sublimated graphics and a neoprene cuff complete an awesome package. The Transition is also available in Youth sizes so young shredders can ride in confidence too!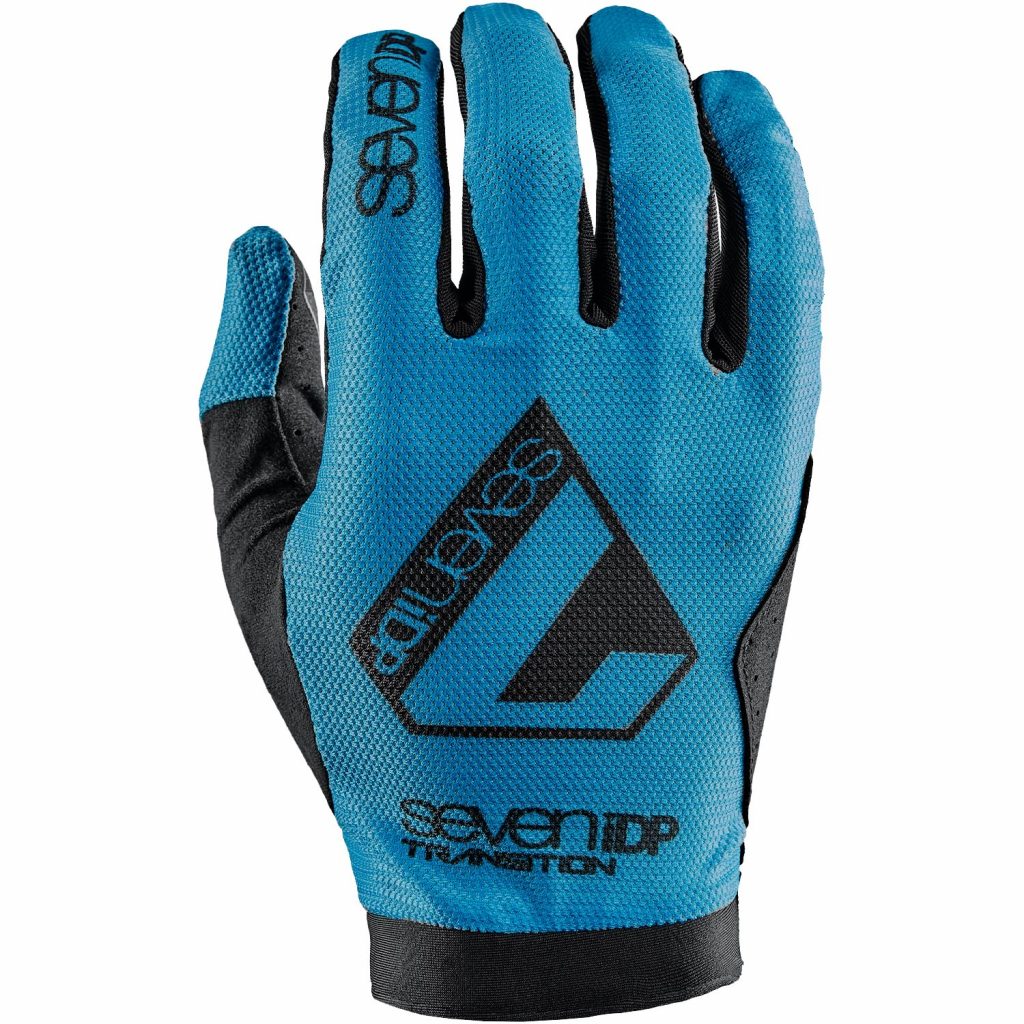 The Chill gloves offer the same ergonomic fit as the rest of our line but are designed to keep your digits warm during cold rides. The Chill Glove features a micro fleeced backed neoprene on the back of the hand and fourchettes. A Clarino palm and reflective graphics make it ideal for those cold weather MTB and commuting rides when the days shorten and the temperature drops!
For full details of 7IDP'S range encompassing crash replacement policy and the new glove range please visit 7idp.com
Pricing USA:
Project $34.99
Control $31.99
Transition $24.99
Chill $34.99