Words: Toni Walbridge
Photos: Misti Walbridge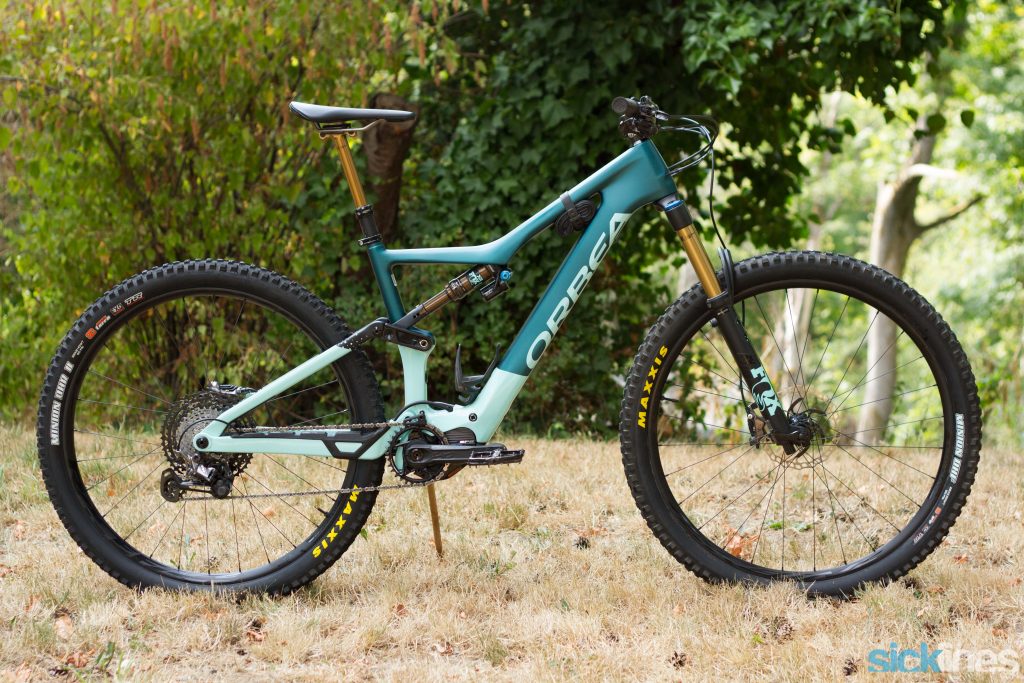 The Orbea Rise is easily one of the most interesting and hotly anticipated bikes of 2021. Blurring the lines between analog zen bliss and high octane electrified power, Orbea's lightweight e-machine promises to deliver the best of both worlds. With sub 40 lb configurations available the Rise aims to address the often clumsy and disconnected feel of a full power e-bike while still offering plenty of pedal assist to enable average Joes to achieve above-average pace and vertical gain. All this is made possible by a specially tuned Shimano EP800-RS motor and a custom, lightweight 360 Wh battery packaged with a lightweight carbon frame and weight conscious components. We covered the release of the Rise back in fall of 2020 and I encourage you to read through that article for a primer on the innovative technology that makes the Rise possible and candid first impressions. If you're up to speed on the tech, read on to get our thoughts after a season of putting the Rise to the test.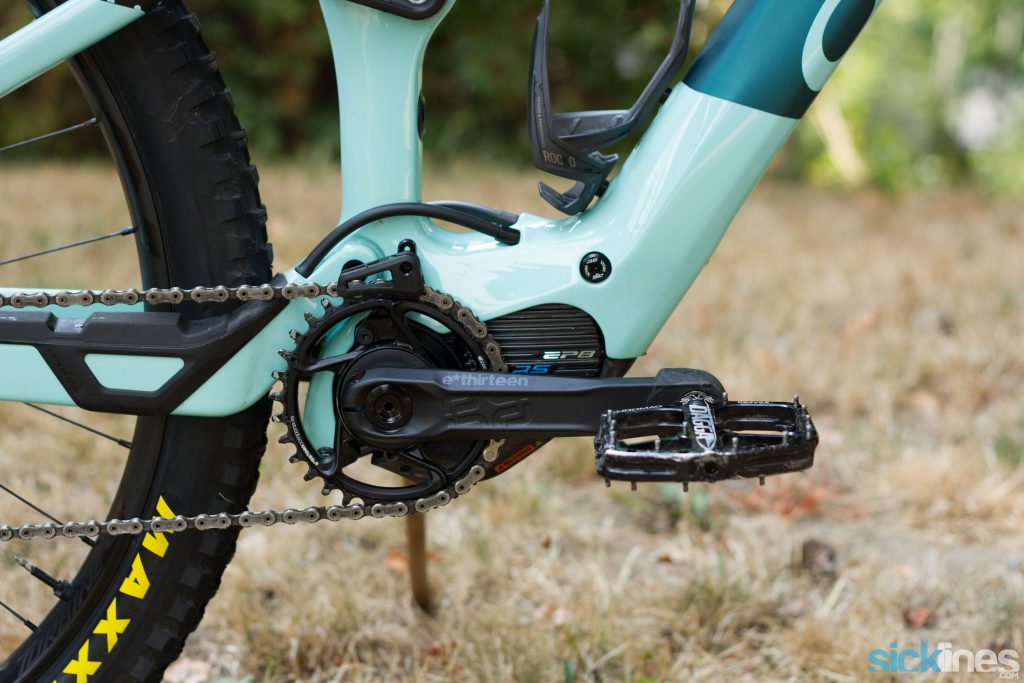 Wrapped inside a lightweight carbon frame is Shimano's EP8 motor with a custom tune to limit torque to 60 Nm compared to the standard tune of 85 Nm. Orbea also tweaked the pedal assist to provide maximum support at a higher and more natural pedaling cadence of 75 to 90 rpm. This results in a dramatically different power-on feel than what you'd experience with a full-power e-bike. With torque limited, that opens up possibilities to reduce battery capacity while maintaining range. The Rise gets by with just 360 Wh in the main battery housed inside the down tube which represents a significant weight savings over a full power bike. Range remains impressive. Just like a full power e-bike the Rise has 3 levels of power output and is rider tunable with the Shimano E-Tube app. In profile 1, the default and lowest power profile for the Rise, riders can expect to see up to 6000′ vertical on a charge. Bumping to profile 2 and using mostly trail mode, the power assist is more aligned to steeper and/or faster climbing. The tradeoff being the maximum range expressed in elevation drops to around 4000′ vertical. Why no mention of distance? I prefer to express range in terms of vertical gain as distance can be rather vague and misleading when applied to bicycles designed to primarily go up and down mountains. For those with range anxiety, the Rise accepts a range-extender battery that mounts in the water bottle position and provides an additional 252 Wh of capacity for a 1.4 kg penalty. Think 10k vertical if you're judicious with boost.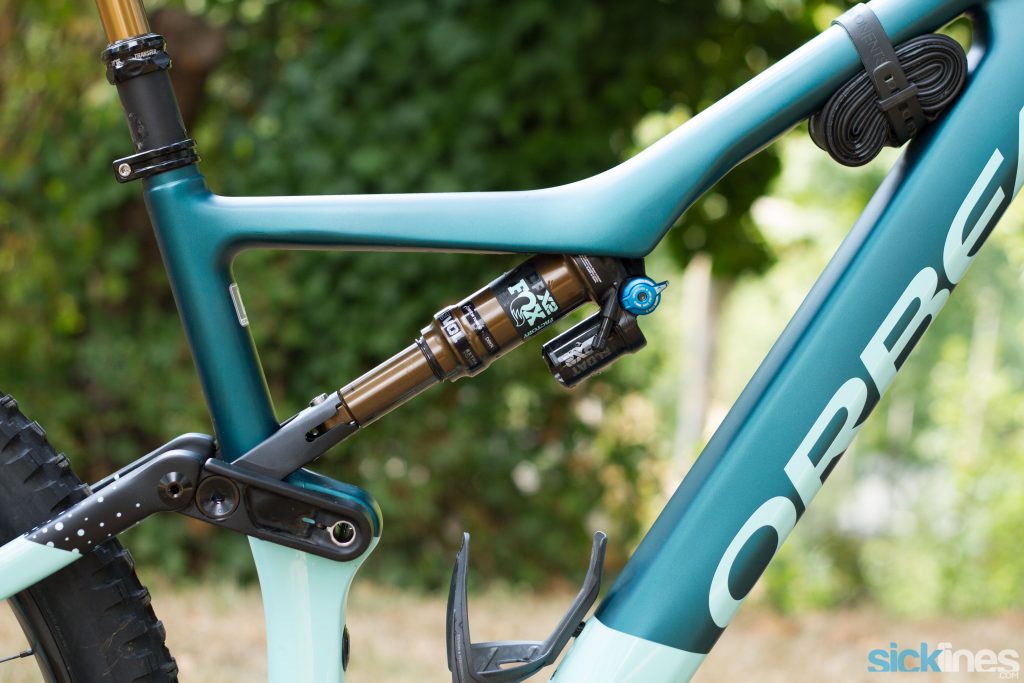 The Rise is a trail bike first and foremost offering up 140 mm travel out back and and either 140 or 150 mm travel up front depending on your chosen options. I can't make sense of ever wanting less travel up front but the option is available for those who insist on the absolute lightest version of the Rise. With that in mind, I tested the Rise M-Team model aimed at rougher trail through light enduro riding which is spec'd with a 150 mm Fox 36 Factory fork up front and a Fox DPX2 Factory rear shock. No, I didn't omit the e-bike designation in the 36 spec, the Rise gets away with non-E components due to a combination of its light weight and torque limited motor. In that, we start to understand that the Rise feels more like an analog bike because it is more like an analog bike. The lightweight carbon frame, wheels, drivetrain, and suspension are either the same or much closer to what you'd see on a non-E.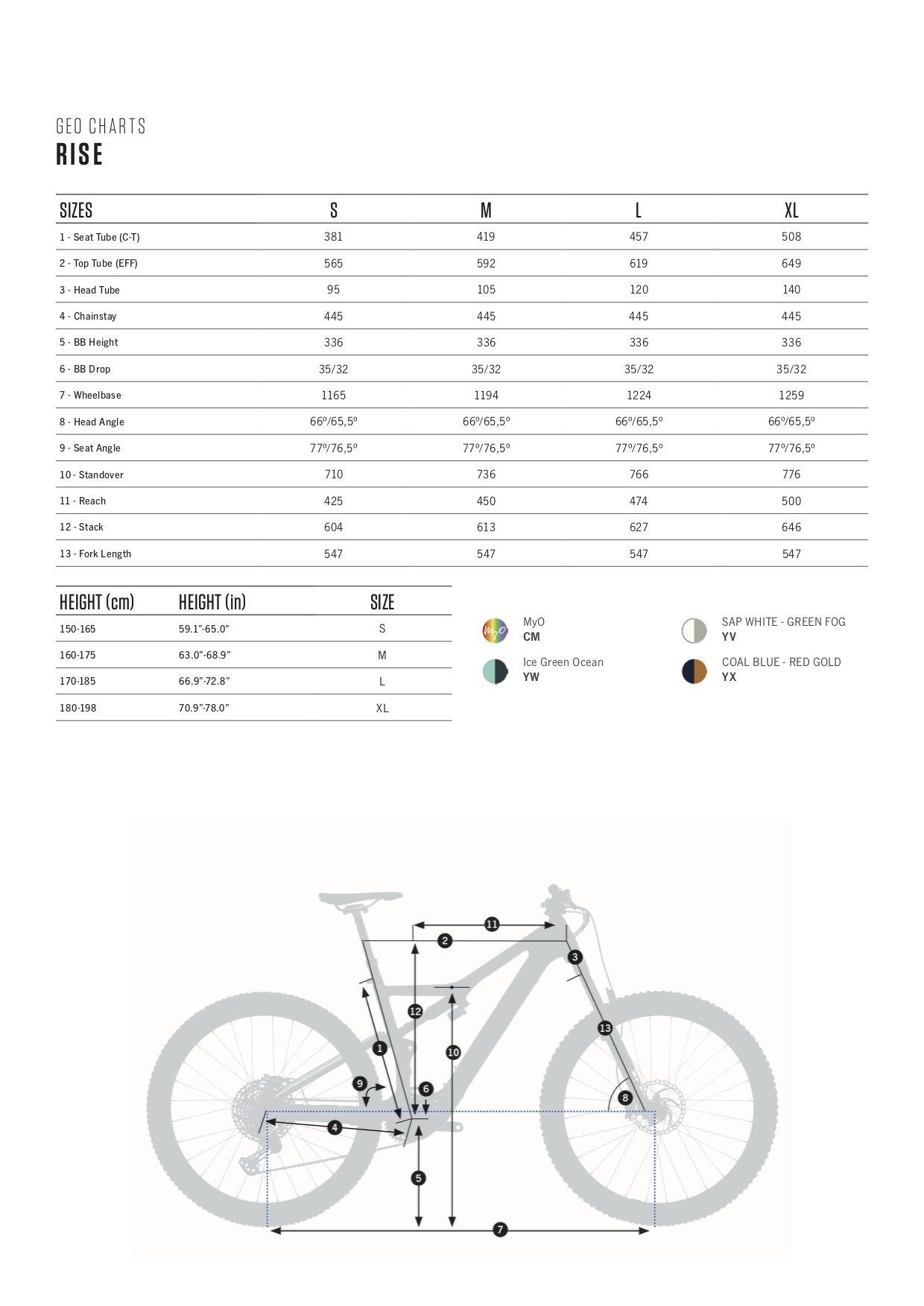 Geometry of the Rise is right on point for mainstream, all-around trail oriented bikes. At 5'8″, I rode a medium at the launch party and a large for the long-term test. I tend to like longer bikes and preferred the large. The 474 reach gave me lots of room to move around and the 1224 mm wheel base provided stability on our steep trails. The chainstays at 445 mm also tend towards the stable while the steeper 65.5º head angle makes for quick handling. There's a hint of mixed messages going on here. The Rise is a lot more fun to descend on than Orbea's Wild FS despite giving up travel to the tune of 10 mm up front and 20 mm in the rear. But, the steepish head angle does start to feel a little busy at times. If there's one bit of geo I'd tweak, it would be to slacken the head angle 1 degree. One area that they nailed the geo is in the seat tube length and angle. Despite being on the short side of the recommended height for a size large, I had plenty of room to run a 175 or 180 mm dropper in the 457 mm seat tube. The seat tube angle, at 76.5º when running a 150 mm fork felt just about right for keeping the front end from wandering on steep climbs while minimizing wrist pressure on extended flat sections of trail.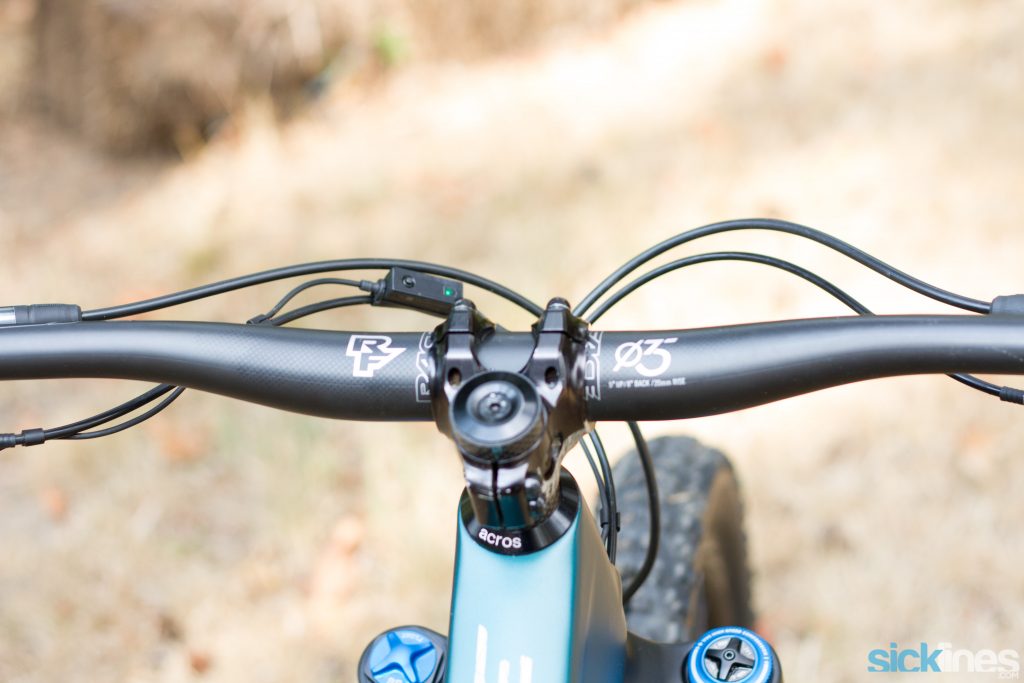 The design language of the Rise continues beyond the weight and geometry conversation. In search of optimizing parameters less tangible – feel and experience – to name a few, Orbea eliminated the traditional e-bike display. Instead there's a small unit with indicator lights attached to the dropper post cable. LEDs let the rider know which assist mode they've selected and a rough idea of how much battery remains. Green indicates 100-21% capacity remaining, red indicates 20% or less, and flashing red for just about dead. I wasn't so sure at first but except on the longest rides, where range was truly in question, I quite liked the simplicity of the LED system. For those data hungry folks who must know precisely how much range remains, the system is compatible with full-featured Shimano displays such as the SC-EM800. Orbea also offers Garmin integration which will give you all the data you need right on your wrist. I set up my Garmin Fenix 6 to connect to the Rise which was pretty cool once I got past the overly complex and error prone initial configuration.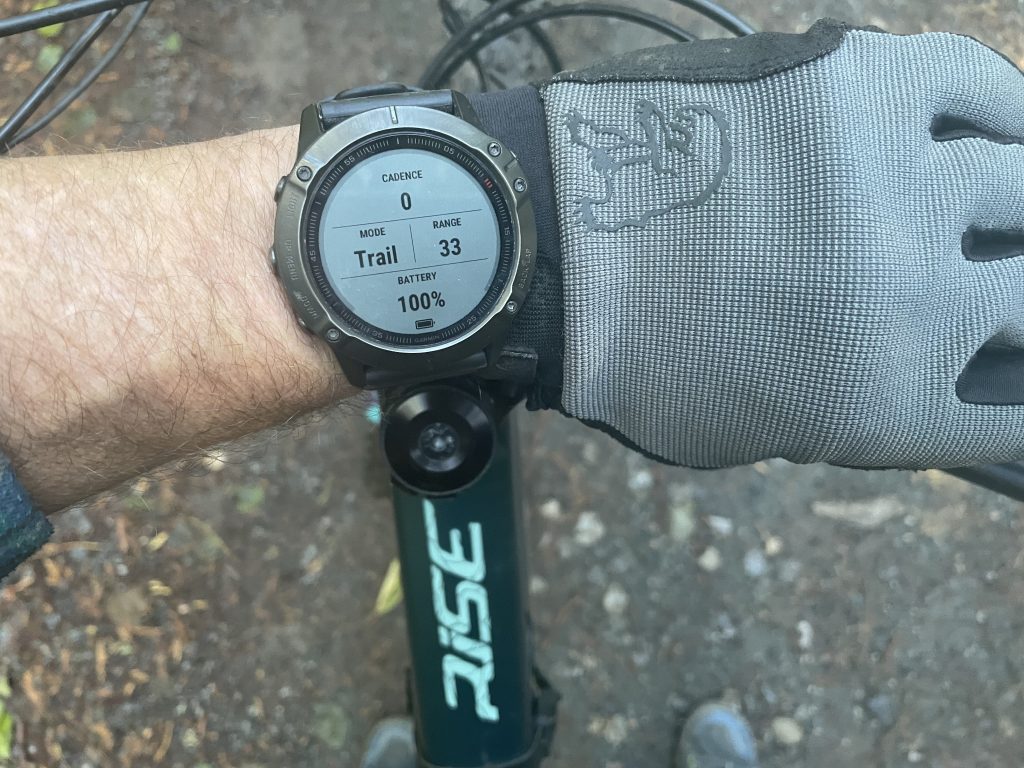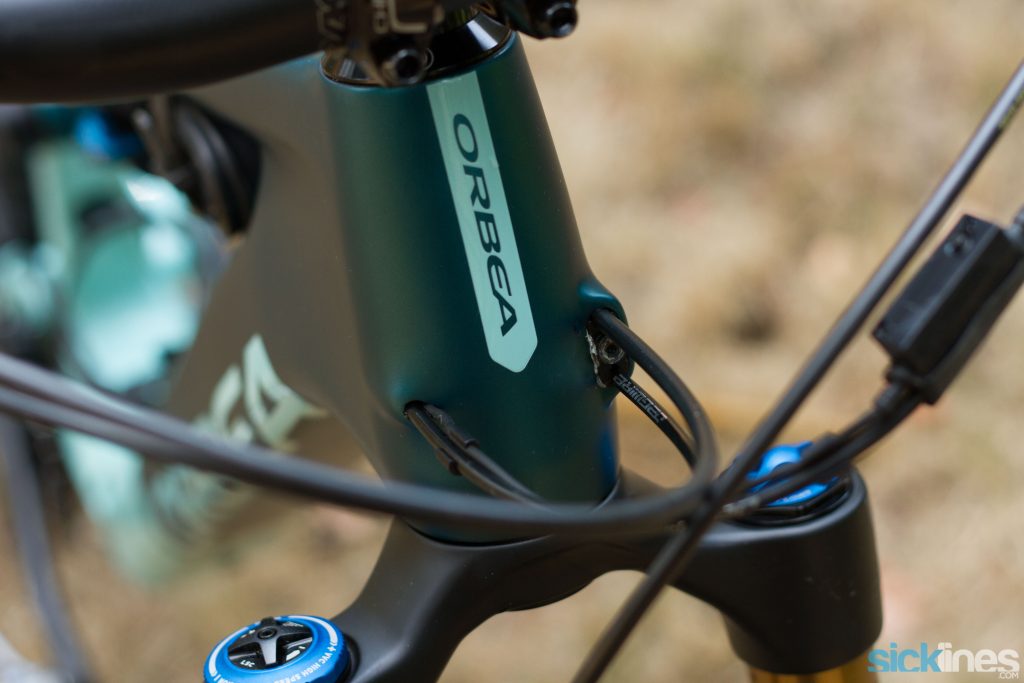 Continuing the clean, simple, and natural mountain biking experience, Orbea has done a bang up job with cable routing. Cockpit cables enter the front of the head tube in a way that is both tidy and completely eliminates the possibility of cable rub or need for protective tape. I did not have a chance to evaluate threading cables through the frame as my test bike arrived fully assembled but all indications are that maintenance should be fairly easy. The overall look and feel of the Rise is simple, uncluttered, and decidedly not of that of a traditional e-bike.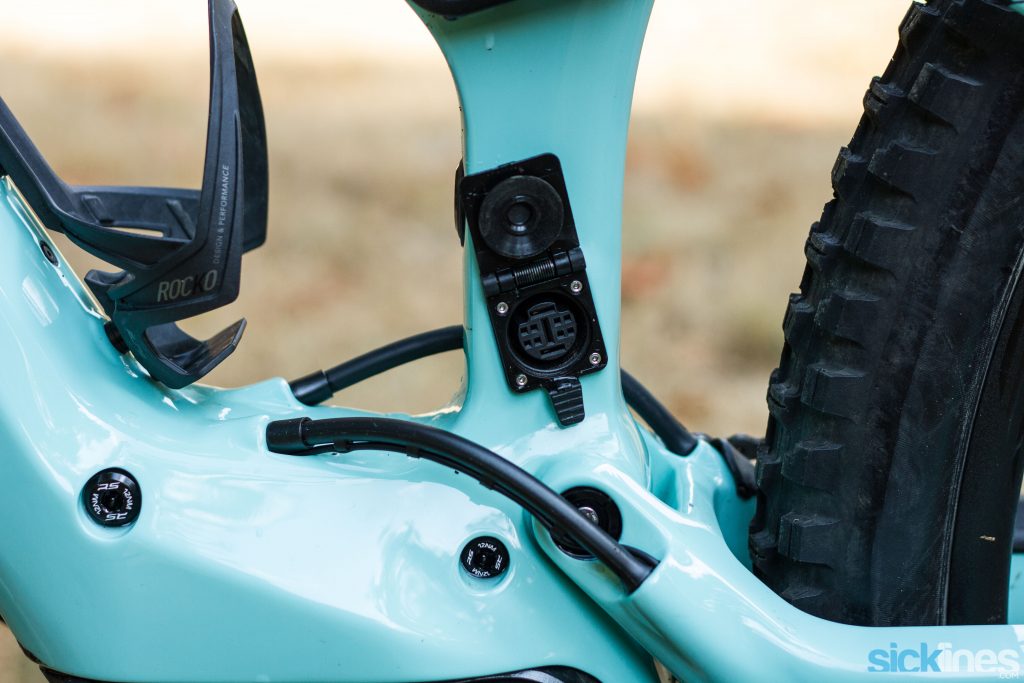 The charge port is conveniently located near the bottom of the seat tube on the non-drive side. The charge port protective cover was at first fiddly and then quickly failed. I resorted to a piece of Gorilla tape to hold it closed for most of the test but it's something that would be covered by Orbea warranty. The tube inside tube derailleur and rear brake cable routing is notably clean and like the head tube routing completely eliminates the need for zip-ties or possibility of rub.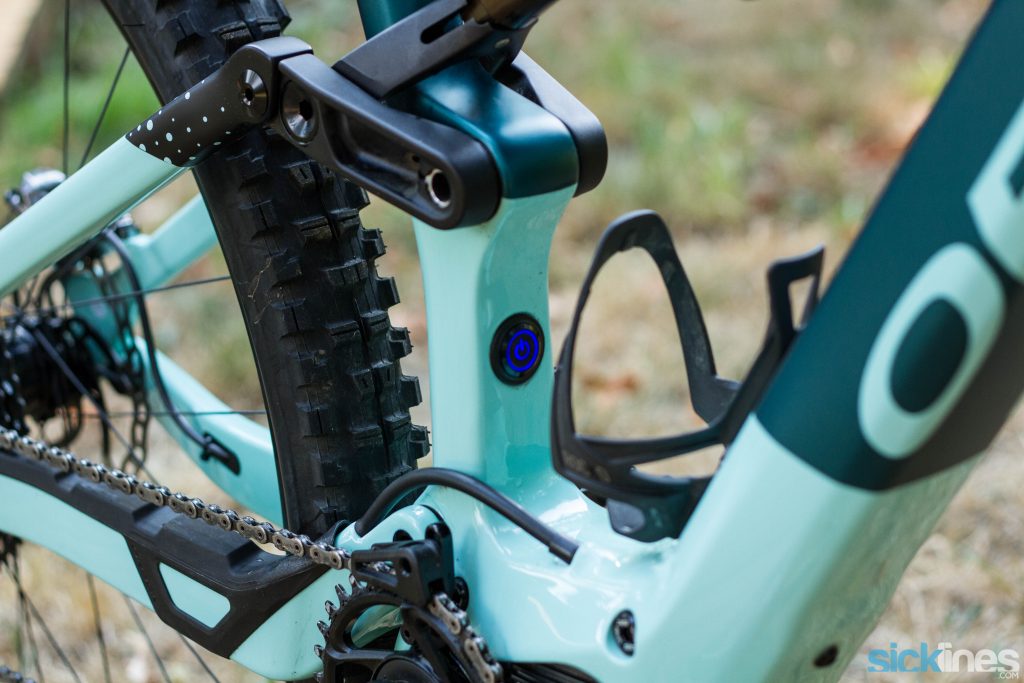 The power switch is tucked neatly behind the water bottle holder in easy to reach spot.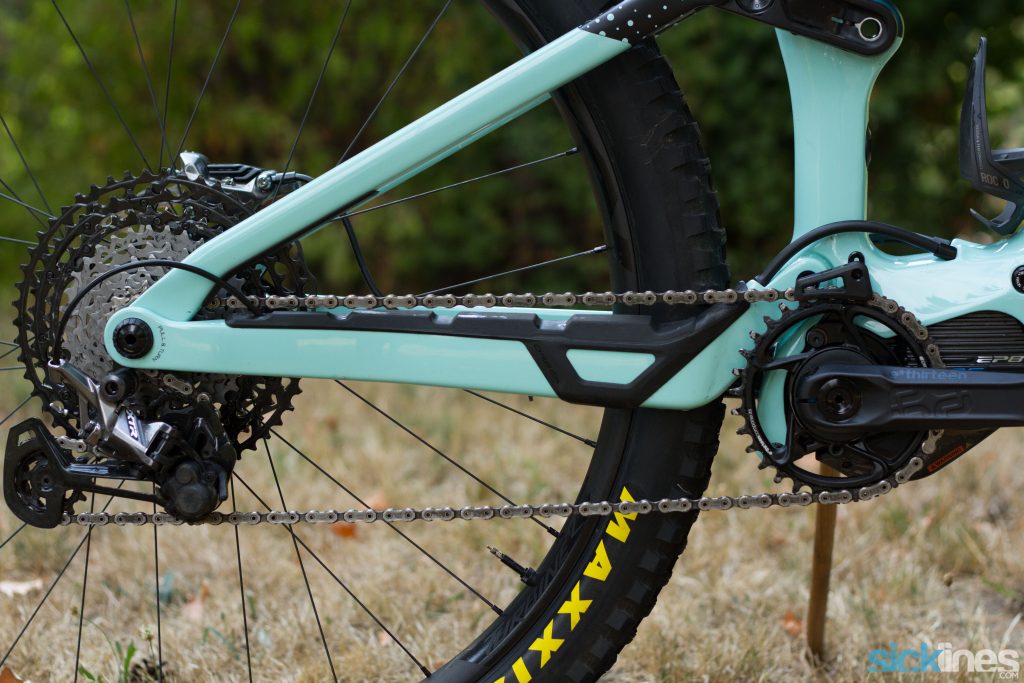 The rear triangle lines are super clean. Aside from the clearly visible motor and the main pivot location optimized for E, the drivetrain and rear-end of the Rise is decidedly analog. For better or worse. The XTR drivetrain saves critical weight but leaves you with alloy for the 3 lowest cogs of the cassette. If you spend a lot of time climbing steep trails, excessive drivetrain wear will be an issue sooner rather than later. You can game this to a certain extent by selecting a higher level of assist and holding a taller gear but that comes at a cost of increased battery consumption.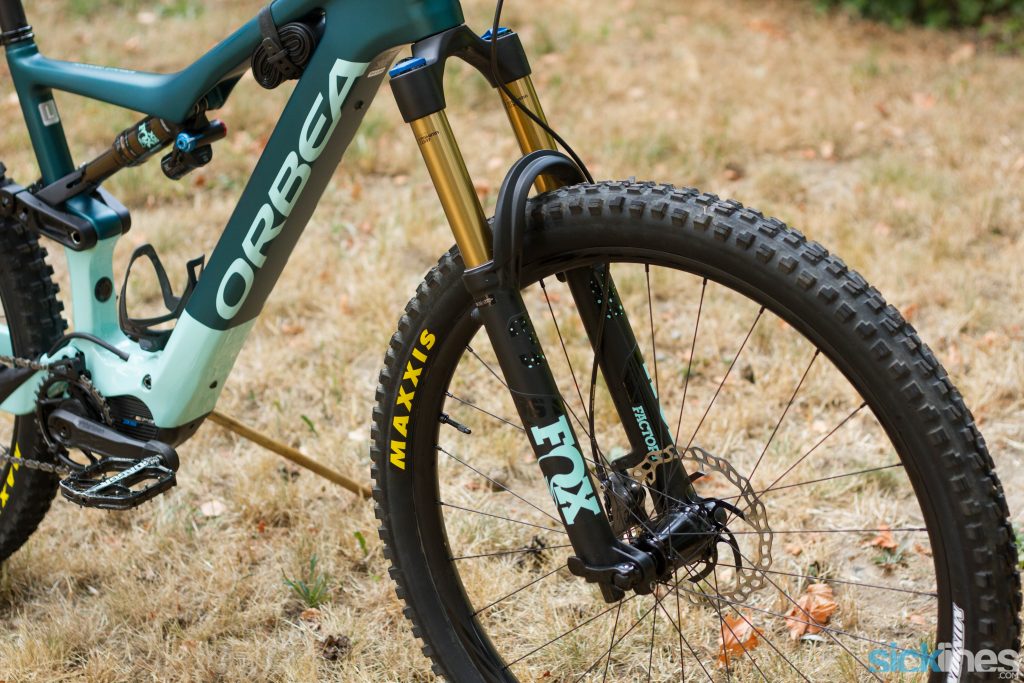 The Fox 36 has always been considered a benchmark among hard charging all-mountain suspension. The 2021 version seems to lack the support I have come to expect. I can't tell you what is different but I have found that anything less than 90 PSI and full closed HSC and LSC and the fork will not hold my 165 lbs up in its travel. The 28 spoke Race Face wheels are similarly confidence zapping with their vague tracking particularly hitting g-outs at speed. To be fair to Orbea, they do squarely categorize the Rise as an all-around trail bike and not a hard charging enduro machine. Problem is, it's light weight makes it one of the very best descending e-MTBs out there. The Rise is too good for its own good.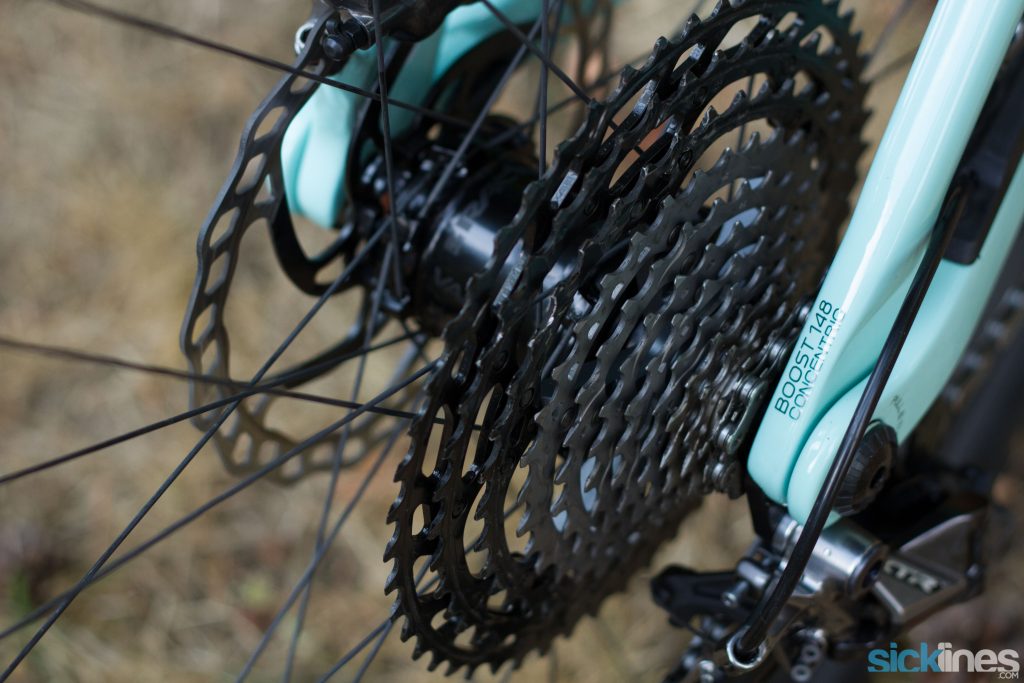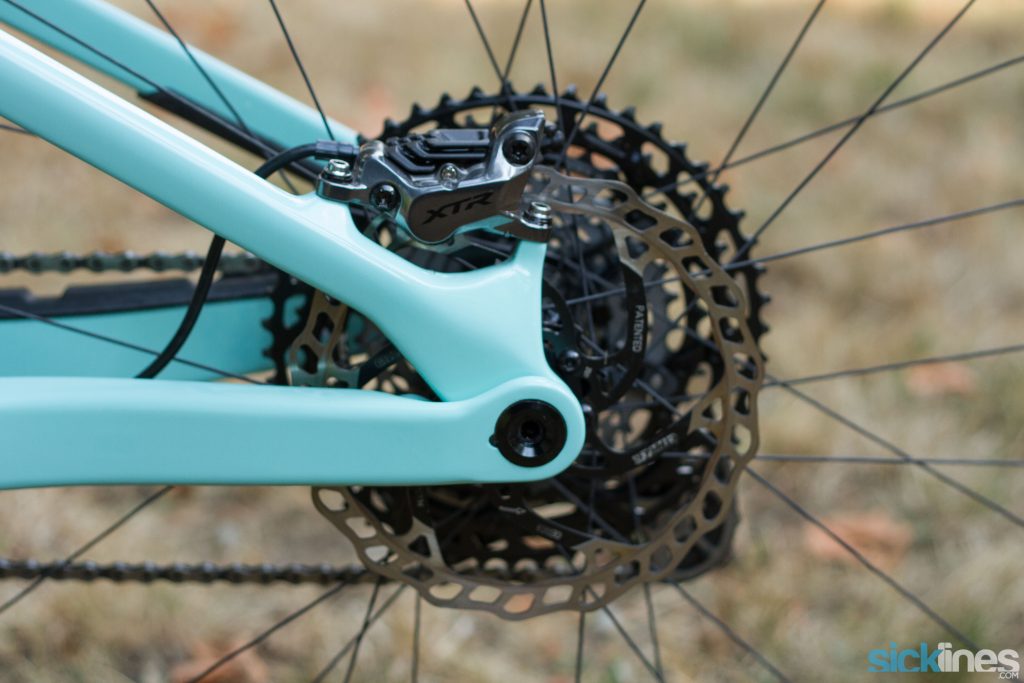 Another area where Orbea eeks out weight savings that I wasn't totally onboard with is the XTR brakes and 180 mm rotors. To be fair, 200 mm rotors are an option and with my penchant for pinner runs down thousands of continuous vertical, would have been a better call. Brake fade and inconsistent lever pull plague the Shimano stoppers. Silver lining – the smartly spec'd Galfer rotors help the Shimano brakes feel about as good as they can.
Rounding out the build, Orbea did a great job assembling a quality cockpit. 20 mm rise Race Face bars at 780 width and a 50 mm stem keep turning sharp. I swapped in a 35 mm stem to dial things in to my own personal preference but that's neither here nor there. I can be picky with both my grip and saddle selection and had no complaints with Rise's standard equipment. My size large test bike was equipped with a 150 mm Fox dropper post but even with a fairly short 30″ inseam, I could have easily run a 175 mm. Fortunately, Orbea offers 125, 150, and 175mm options via their MyO customization program at no extra charge. Speaking of MyO, if you haven't had a chance to play around with Orbea's online customizer, click here to waste a few hours playing around with a dizzying array of color and component options.
Riding the Rise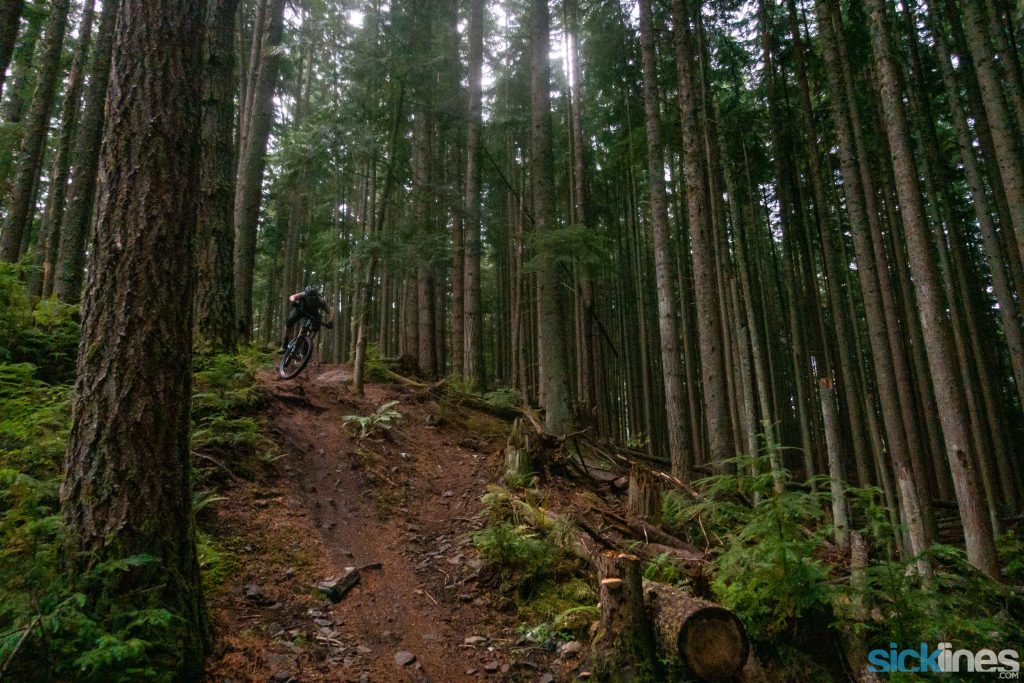 As I type I have to remind myself to take deep breaths and chill with the hyperbole. I'm going to do my best to tell you WHY I think the Rise is so special and not just THAT I think it's so special. To that end, as soon as I hopped on the Rise, the feel was unmistakably unique but more importantly, very close to traditional mountain bikes that I know and love. Certainly that was Orbea's primary goal and one that it has achieved. Pedaling up the trail in the default power profile and eco mode, the assist is barely perceptible. Far from the boosted, self-shuttle feel of full power e-MTBs, the Rise provides assist that is barely there in it's lowest power setting. Bumping to trail mode, the motor assist is more conspicuous but far more natural feeling than any full-power e-MTB. In large part due to the higher cadence required to achieve maximum assistance, it feels like you're the one doing the work and for reasons unknown the bike is moving faster than usual. It's only when you reach boost mode that the Rise exhibits the power assist characteristics of a traditional e-machine.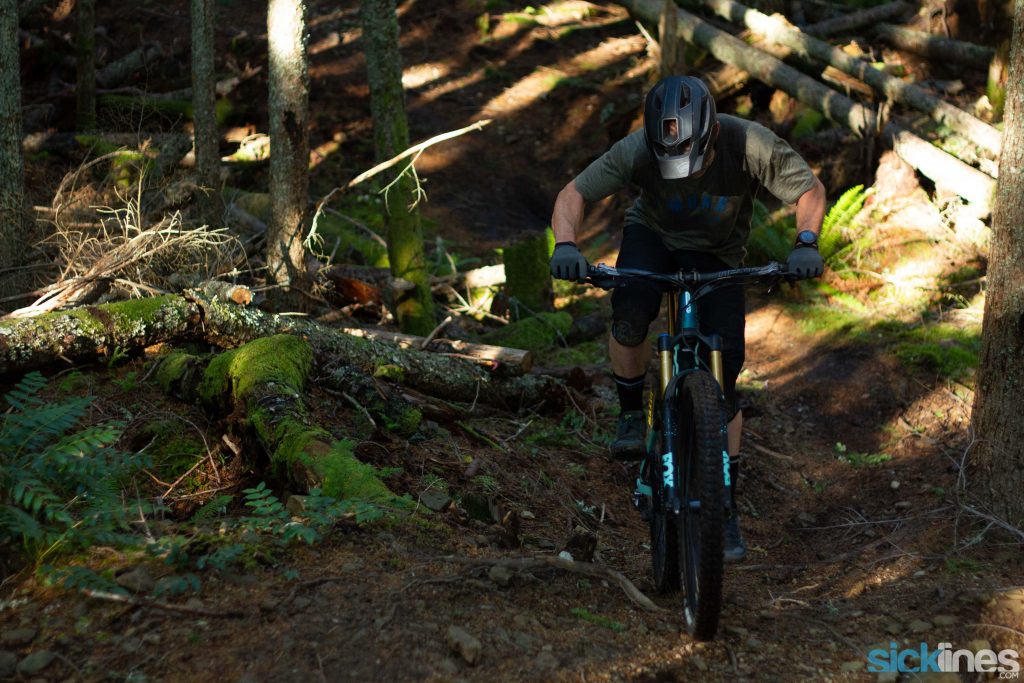 Bellingham and the surrounding area is slowly succumbing to pressures to leave its gritty, grunt roots behind. Trails have been sanitized, once technical climbs now baby bottom smooth. That said, the grades are still on average steeper than in most parts of the country and at times I found the power assist a little too light (or I am too soft?). Fortunately, the fix was as easy as using the E-Tube app to switch from power Profile 1 to Profile 2. In Profile 2, the power assist is still subtle but supportive enough for those 18% grades so common in the PNW and BC's Sea-to-Sky corridor. Once I tried Profile 2, I never looked back. This gave me the power to fly up the steepest climbs only a little off pace of a full-power e-MTB. Range remained more than acceptable with the battery lasting well over 4000′ vertical in primarily trail mode. Aside from power output and range, the modern geo of the Rise keeps you forward and attacking the steepest climbs. I was easily able to scale obstacles inconceivable on a non-power assist bike and without undue front end wander.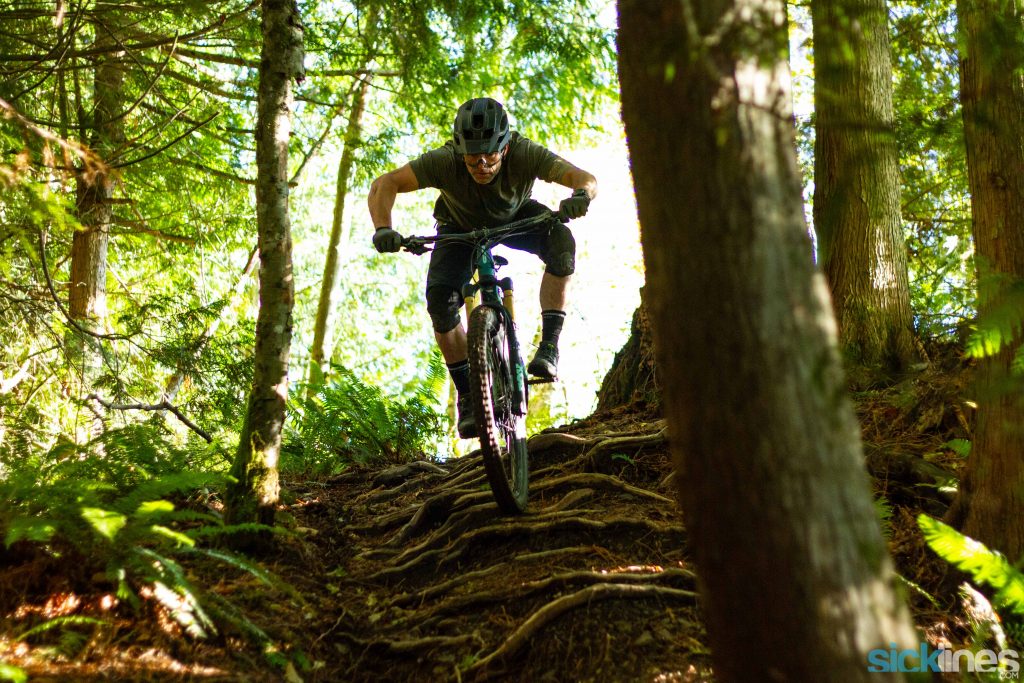 Whew, enough about climbing, let's talk about where the Rise really shines. Downhill. If you haven't tried a Rise yet, forget everything you know about how e-MTBs descend. The Rise hops, drops, stops, and turns like a mountain bike should. Where a 50 pound e-MTB has you second guessing braking points, the Rise sheds speed as fast as it gains it. For a trail bike, it plays an impressive point and shoot game balancing traction against agility with the best of them. Firing through off camber roots and holes, the flex of the wheels and lack of front-end support hold the Rise back more so than suspension travel. While completely unrelated to any performance I have to call out that the Shimano motor's clutch mechanism is annoyingly loud. It's irritating and I really wish Shimano could figure out a way to quiet it down but again, not a functional issue and not a deal breaker for me in the slightest.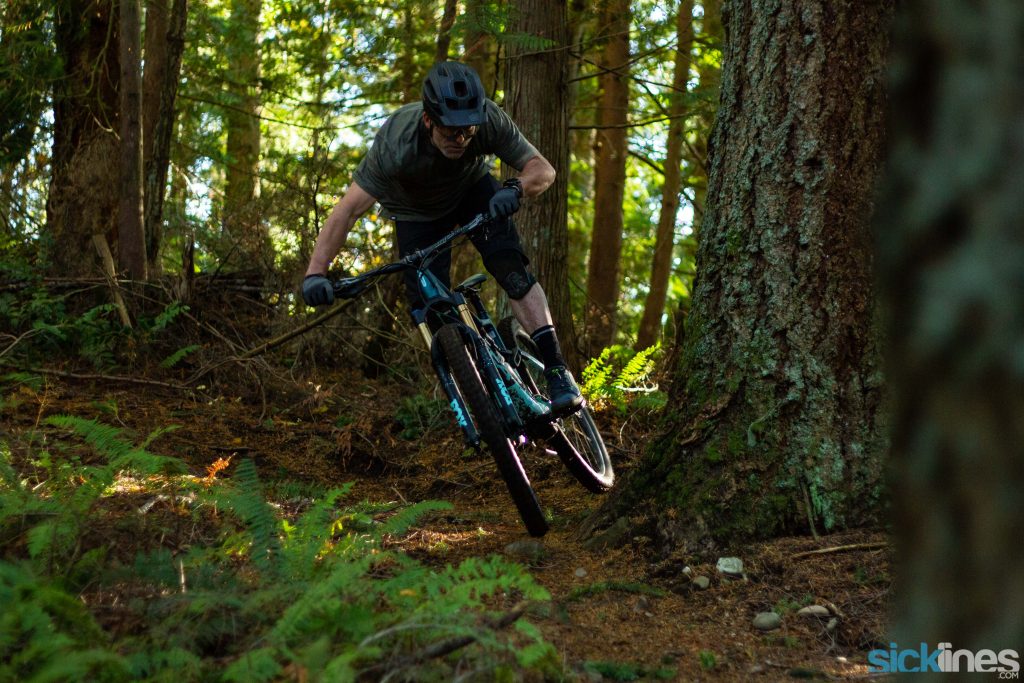 Any e-bike can get sideways but with the Rise you can do it with finesse and control. The fun factor is sky high when you're not battling battery bloat. Drift, cut, shralp. The Rise highlights the fun side of ordinary trails and asserts confidence and composure as things get more technical. As trail bike handling goes, it is right on point. Most everything that frustrated me about full power e-MTBs is a distant memory when I'm riding the Rise.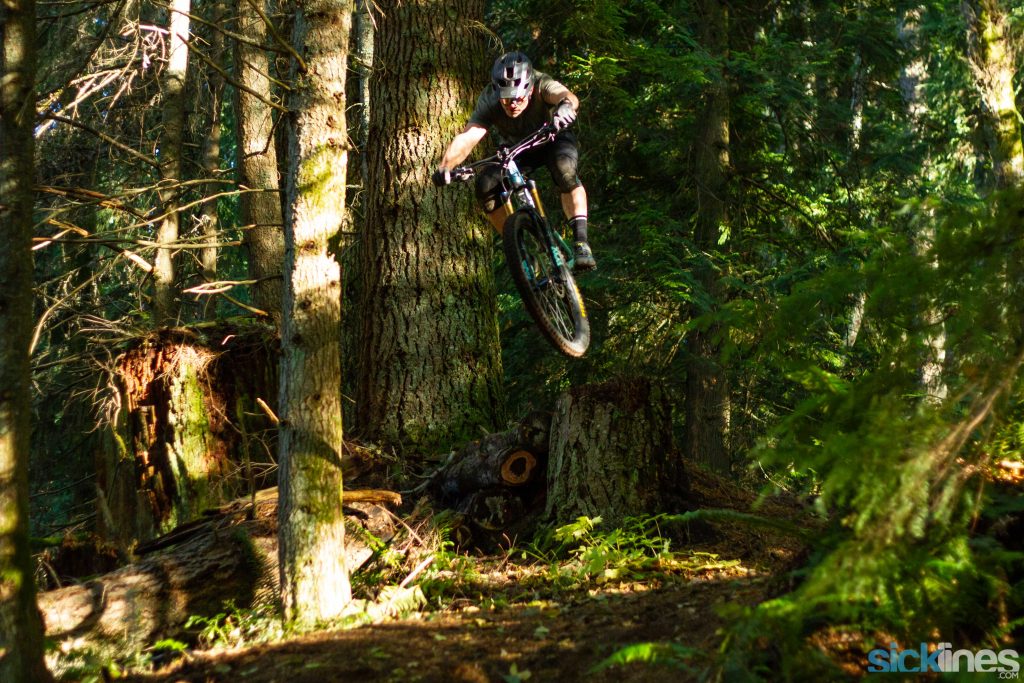 Air time, fun time. Whips and scrubs galore, sideways antics are the Rise's sweet spot. On modern jump trails the Rise makes quick work of your favorite doubles and rollers. Even tricky hips and transfers are a non-event provided that sort of riding is within your skill set. Miss a landing and you'll likely be reminded this is a trail bike best ridden with precision but the correction is usually gentle and forgiving. I took the 36 to metal to metal bottom out a few more times than I'm comfortable with. Remarkably, I didn't break anything. Head tubes of lesser bikes have split under similar duress. It's easy to forget that the Rise is not a park bike. It's also a lot of fun to forget that the Rise is not a park bike.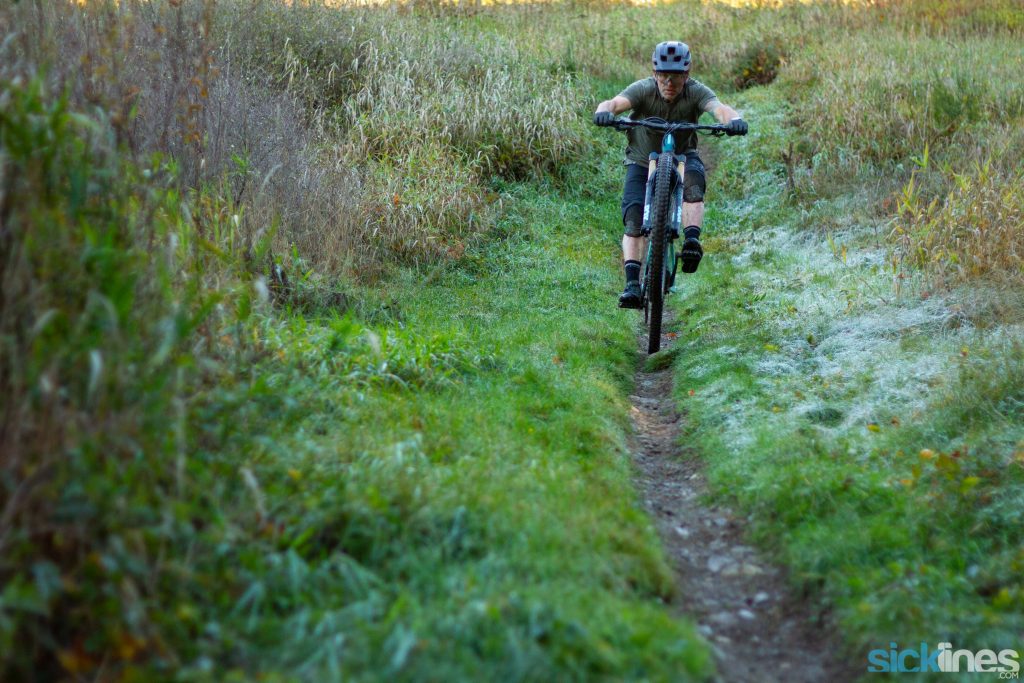 Filling up the space between the interesting parts of trail is one of the reasons why we all love to ride playful bikes. Proper downhill bikes feel playful in the Whistler bike park. For most of us, that's not our daily routine. E-MTBs of most any pedigree can get us to the top of our favorite local descent but those obese full-power sleds are a burden at best on featureless sections of trail. The Rise turns that story on its head as it rolls into manuals with little effort and generally makes fun times of otherwise uninspiring terrain. I can't say enough good things regarding how refreshing it was to feel like I was riding an normal bike. Even low speed, vertical j-hops are totally doable on the Rise. Magic.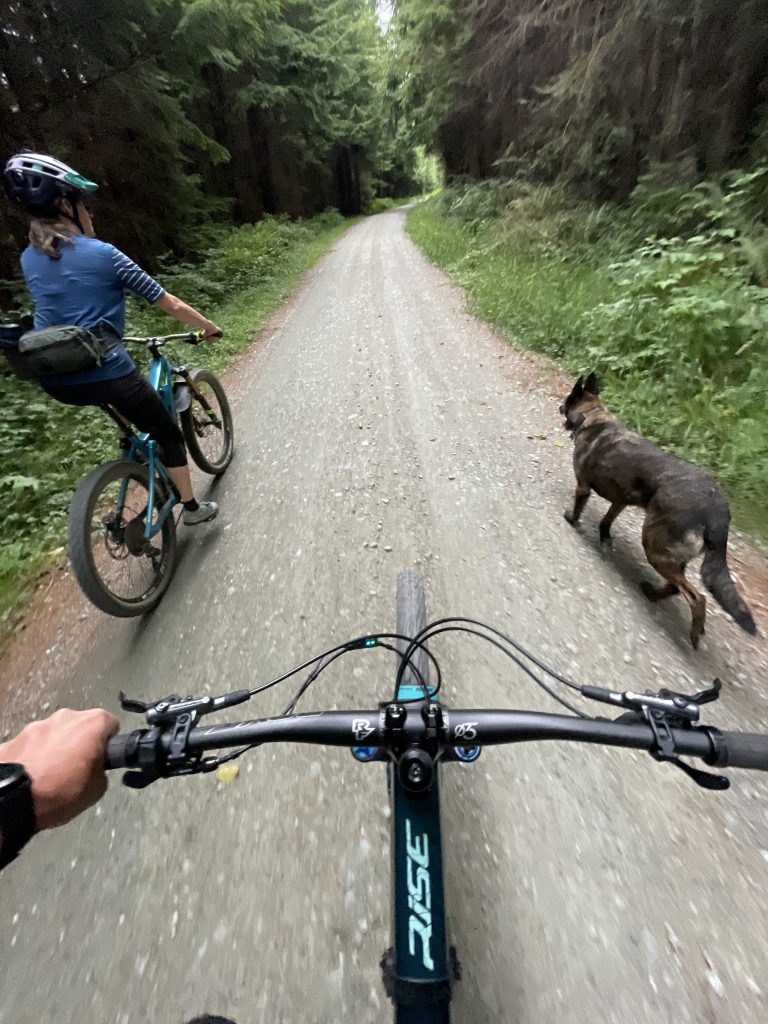 One more ride topic that I feel compelled to address is how compatible the low-power e-bike experience is with full power e-bikes and analog bikes. My first thought when I took delivery of the Rise is that it would be kind of anti-social without a partner. The Rise M-Team is a decent value at $9999 but do I really need 2 in the garage to enjoy it? I dug in deep on this one. My wife's been riding a full power bike and our dog Niko, well he's faster than any bike. We did a few big exploration rides together, seeking out hidden gems, climbing for hours on end. There's definitely a disparity but not enough to make group e-rides with full power bikes a no-go as long as the riders on the full power bikes aren't in boost the whole ride. If you ride with full power e-bikes regularly, try Profile 2 and maybe at a bit more assist via the Shimano E-Tube app. On the analog side, it's a similar story. I knocked a couple rides in the 1500-2400′ vertical gain range with the Rise turned off in an act of solidarity with my analog friends. Yeah, I turned off the motor and voluntarily suffered, including on one occasion where I was schlepping around a heavy pack. There's a little drag but it's not nearly as perceptible as with the older generation Shimano motor. For the most part the Rise pedals similar to an analog bike weighing close to 40 lbs. While this was far from my favorite way to ride the Rise, it was no problem to occasionally pedal along with no assist. That said, the real take-away is that range anxiety is not as big of a deal with the Rise. If you run out of battery, which I never did, your pace will slow but you won't be pushing and cursing.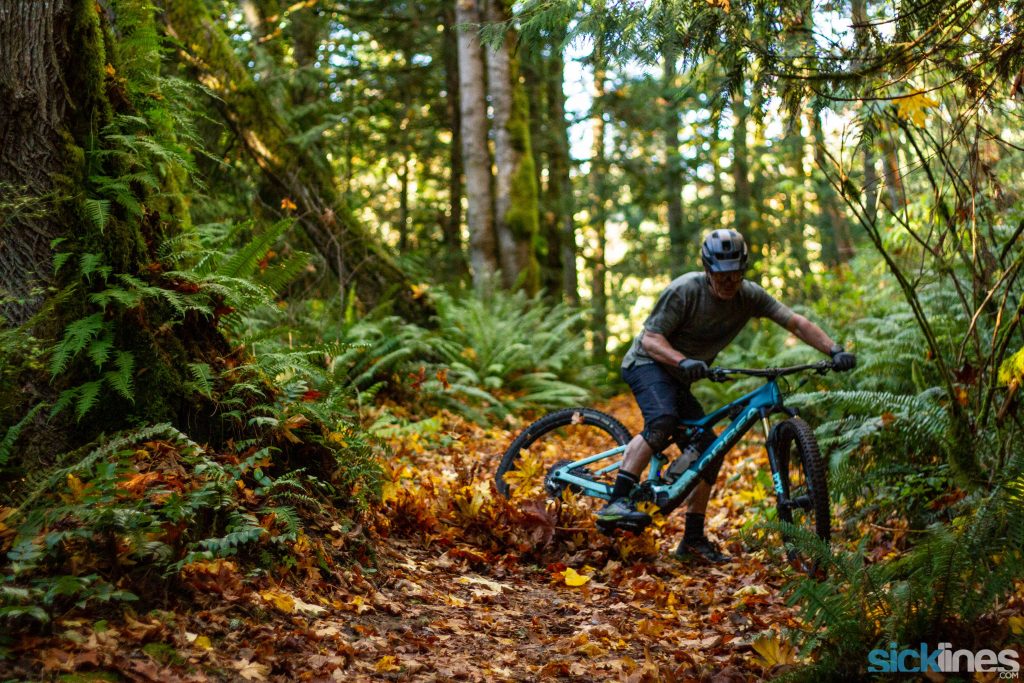 Final Thoughts
I'm smitten. Over the course of the summer, I found myself consistently looking for excuses to ride the Rise. Yes, there are a few things I take exception to in the build department. As much as I like a good challenge, I'd be quickly upgrading the Shimano stoppers to brakes that consistently and reliably provide modulated stopping power with consistent lever throw. The fork could be sorted with some attention and maybe a custom tune, and I'd liked to try a stiffer wheel set. Certainly, some of my concerns stem from the undeniable fact that I want the Rise concept in a package with the descending performance of Orbea's Rallon. Are you listening Orbea??? Otherwise, it's pretty mint as delivered and I'd ride the shit out it. At nearly $10k USD, Orbea is selling the Rise for a hell of a deal compared to its closest competitor. It's a lot of cash to lay out, sign of the times, I guess. That said, if I could have bought this Rise with my own hard earned cash, I would have. I don't think I could give a bike any higher praise than being willing to part with my own money to have it.
Specifications
Model: Orbea Rise M-Team
MSRP: $9,999 USD
Sizes: Small, Medium, Large (tested), XL
Wheel Size: 29″
Rear Travel: 140 mm
Front Travel: 140 or 150 (tested) mm
Weight: 40.45 lbs (actual, as tested)
More info at Orbea.com