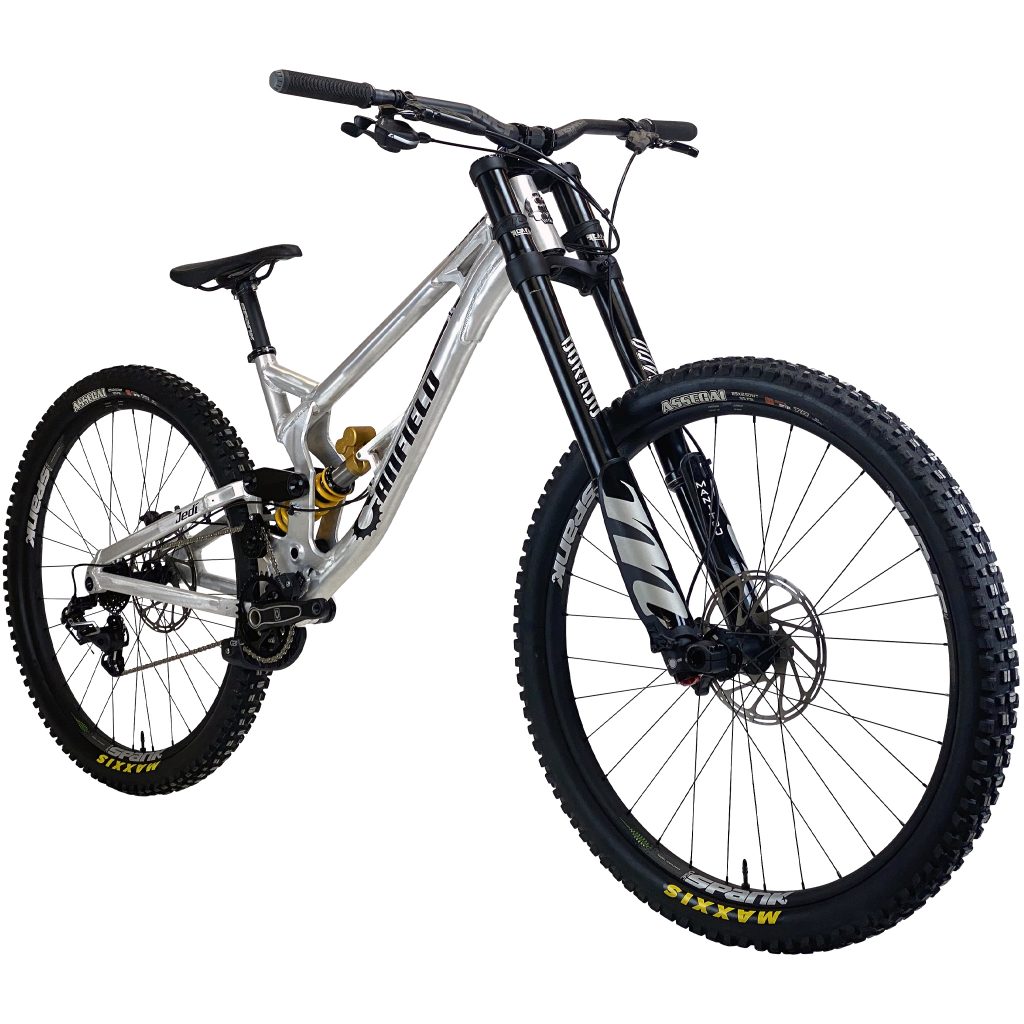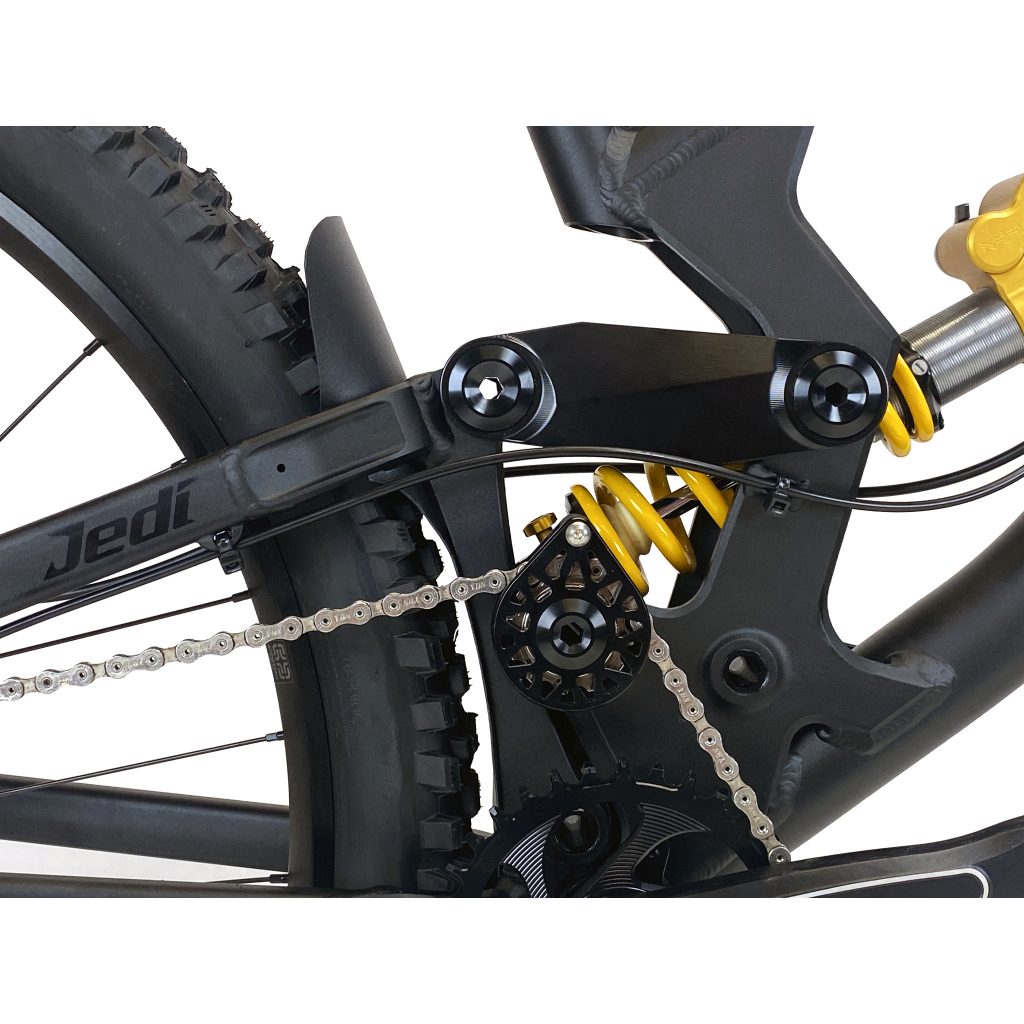 Canfield's flagship high-pivot DH bike receives complete redesign and 29-inch wheels.
FRUITA, CO (December 8, 2021) – Canfield Bikes, high-end boutique mountain bike manufacturer, today unveils a completely redesigned version of its iconic high-pivot downhill bike, the Jedi 29. The much anticipated update includes a new shock layout, revised suspension kinematics, 29-inch wheels and updated geo and sizing.
Going back to the drawing board on the brand's flagship DH bike was no easy task. With a pedigree stretching back more than 20 years—from the first Big Fat Fatty Fat prototypes in 1999 to the most recent 27.5 Jedi—there was a lot to live up to. But also a lot to build on. Having refined high-pivot multi-link designs for over two decades, owner and designer Lance Canfield knew exactly what he wanted—and what he didn't want—from the latest downhill bike to wear the Jedi name.
"The Jedi is a very special bike for me and the new one embodies everything I've always wanted it to be.
-Lance Canfield
"This Jedi is a direct evolution of the first bikes I designed and I've been refining it for a long time. This is a new bike, but it's a bike more than 20 years in the making," says Lance Canfield, owner and designer. "The Jedi is a very special bike for me and the new one embodies everything I've always wanted it to be."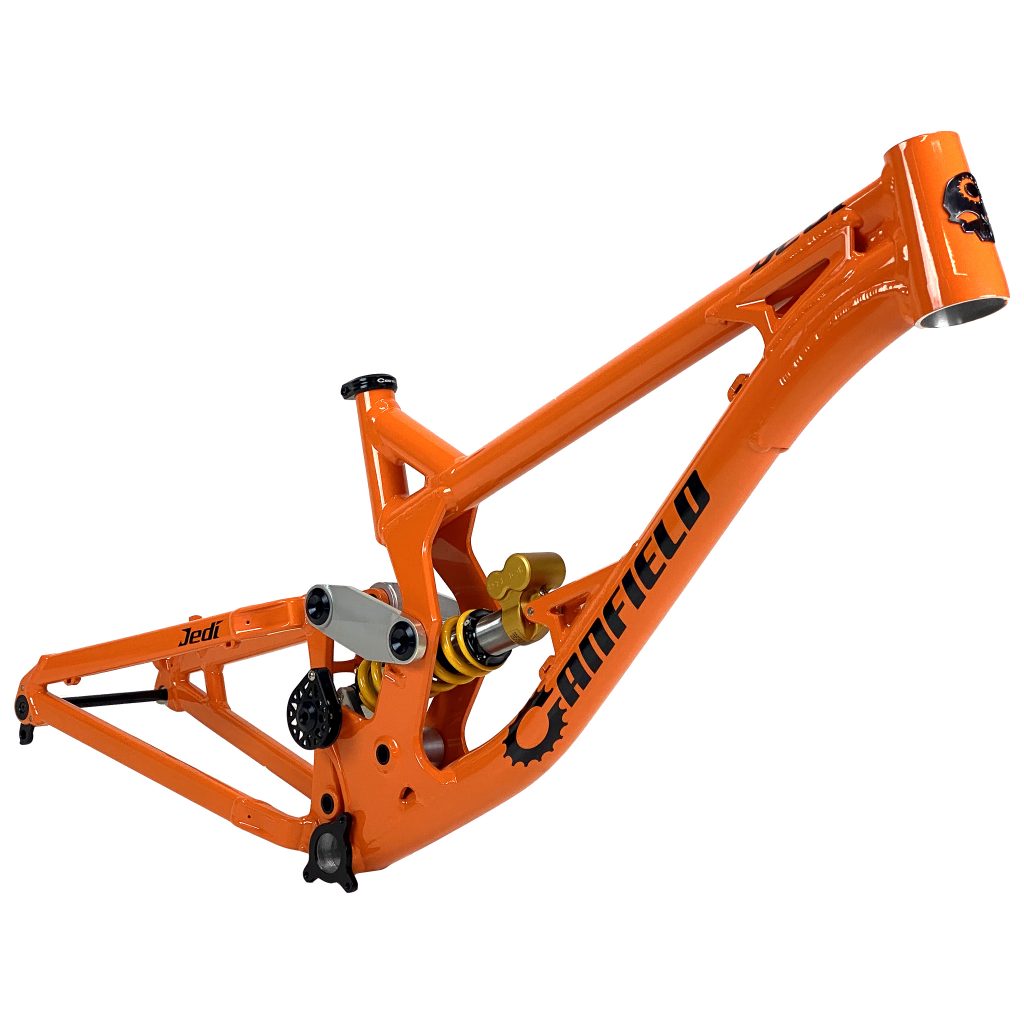 Like its predecessors, the all-new Canfield Jedi 29 is a two-wheeled podium-seeking missile designed to annihilate anything standing between it and the finish line. The rearward axle-path of the Canfield Formula 1 suspension design gives the Jedi the unnatural ability to not only maintain its speed, but actually accelerate through rough terrain. Thanks to 29-inch wheels, the new Jedi is even faster and smoother through nasty sections of trail, but a revised axle path allows it to corner and jump more intuitively than previous versions.
Updated sizing and geometry make the Jedi 29 feel more balanced and composed at speed and in the air. And despite begging its rider to go bigger and faster than ever before, the new Jedi's precise handling makes changing direction and snapping corners feel nearly telepathic.

Canfield pioneered high-pivot, multi-link bikes in the late '90s, and is still one of the only brands—if not the only one—doing so today. Unlike other high-pivot, pulley-wheel designs (most of which rely on some form of single pivot or modified/linkage-driven single pivot), the Jedi continues to use a multi-link layout that allows all aspects of kinematics to be fine-tuned. This virtually eliminates the compromises and unwanted characteristics of suspension performance common in most single-pivot designs.
A revised leverage rate provides more supple small-bump sensitivity at the top of the stroke, while a more progressive end-stroke offers a smooth, bottomless transition on big hits. Improved mid-stroke support results in a more poppy, responsive ride. Neutral chain growth (less than 1mm) creates a smooth, disconnected feeling at the pedals, completely isolated from suspension forces.
Braking performance has also been revised for slightly less anti-rise, remaining more neutral and predictable when you drop the anchor. Anti-squat is now more focused and consistent throughout travel, providing unparalleled acceleration at the pedals for a bike this gravity focused.
Available in Orange, Stealth Black Anodized and Raw finishes in M, L and XL. Frame only options start at $2,599.99 and complete bikes start at $6,499.99. The Canfield Jedi 29 is available for discounted pre-order pricing now with expected April/May, 2022 delivery at CanfieldBikes.com.
QUICK SPECS
• 29" Downhill Race
• Formula 1 Suspension
• 203mm rear travel / 19mm rearward
• External cable routing
• Adjustable pulley wheel guide for optimal chain management with a variety of cassette sizes
• One-piece CNC upper and lower links
• Custom Chainstay Protector (not shown)
• Custom removable rear fender
• Replaceable rear derailleur hanger
• Available in Medium, Large and X-Large
Geometry