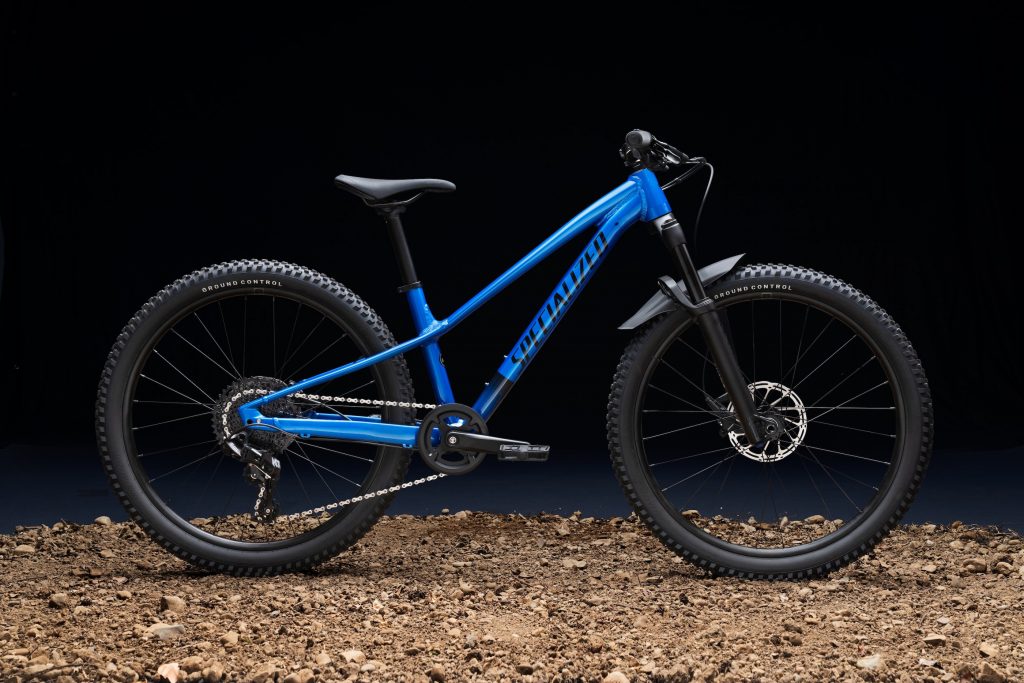 Specialized Launches New Riprock Kids' Mountain Bike
With modern geometry and components to match, the new Riprock is the best trail bike to kickstart a lifetime of riding.
MORGAN HILL, Calif., October 26th, 2021 – Specialized Bicycles today announced the launch of their new kids' mountain bike, the Specialized Riprock. Originally launched in 2016, the new Riprock builds upon the existing platform to increase confidence and capability for young riders.
Launch Video
The new Riprock is designed to be a kid's first trail bike. Built on learnings from the previous generation and borrowing insights from Specialized's classic mountain bikes like the Stumpjumper, the new Riprock features modern geometry, modern components, including new Specialized Ground Control tires, hydraulic disc brakes, internally routed cables, and true wide-range cassettes, up to a 42T cog, to enable kids to climb higher, ride longer, and go further.
Based on rider research, the Specialized team learned that weight, handling, and capability are the most important aspects for first-time trail riders. To decrease weight and subsequently improve handling and capability, Specialized engineers spec'd two of the new Riprock models with a rigid fork and focused on geometry and tire choice to achieve the desired ride quality.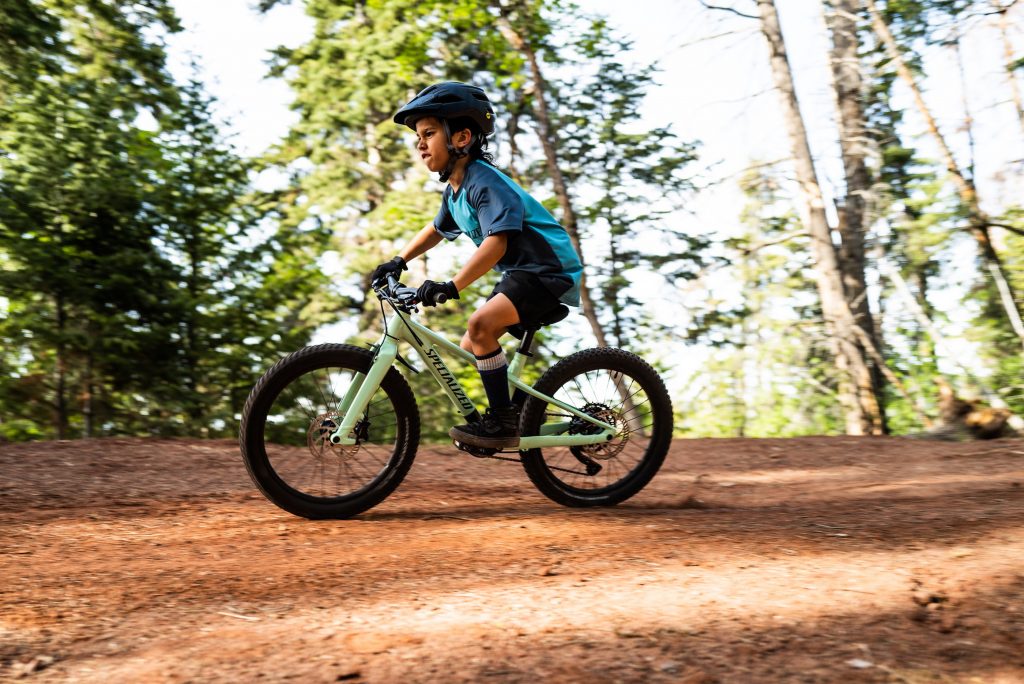 "We designed the new Riprock to give young riders everything they need and nothing they don't," says Eric Fischer, Product Manager for Specialized Kids' Bikes. "Most young riders don't need suspension forks, and by offering a rigid fork, we're able to dramatically reduce the bike weight, which ultimately results in a more positive experience for smaller, less powerful riders."
Additionally, utilizing data from the recently launched Specialized Jett kids' bike, the new Riprock features proportionally sized kids' components, including narrower diameter grips, a 130mm Bridge saddle, and a narrower Q-factor to offer improved alignment between the hip, knee, and ankle. The properly sized Riprock reduces the chances of injuries and pain while also boosting pedal power and offering better handling, maneuvering, and control.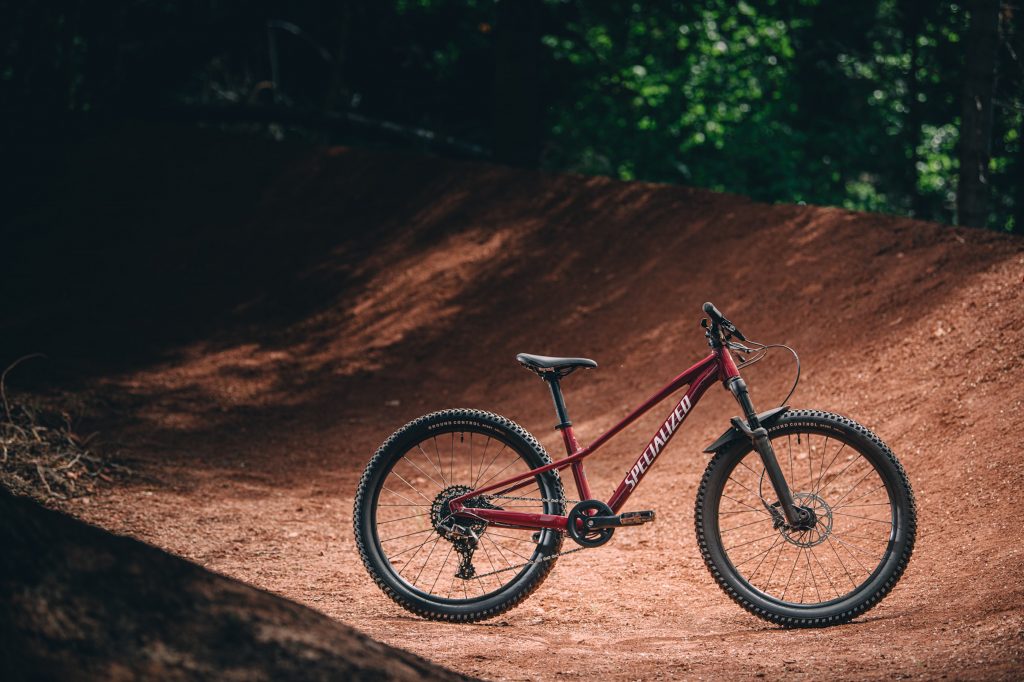 Geometry
Compared to the 2017 , you can see the newer geometry is aimed at giving young ones more stability and control. Shoter chainstays, slacker headangle, and more.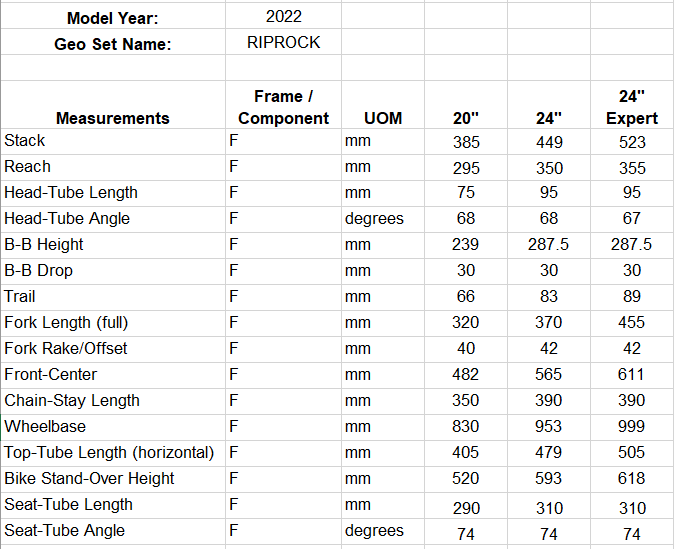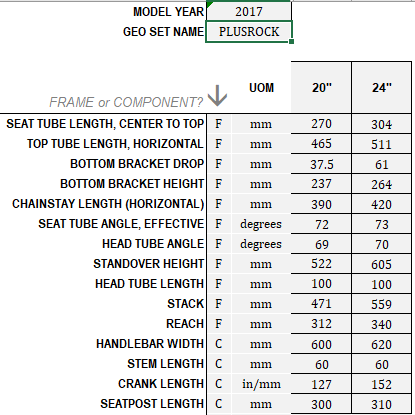 The Riprock is designed for kids 4-12 years old and is available in three models:
Riprock 20": 42″/107cm – 47"/119cm
Riprock 24": 47"/119cm – 56"/142cm
Riprock Expert 24" w/ Manitou J-Unit Comp 100mm fork: 47"/119cm – 56"/142cm
Sizing/Availability – The Riprock is designed for kids 5-12 years old and is available in three models:
RIPROCK 20: (42″/107cm – 47"/119cm) Available today
RIPROCK 24: (47"/119cm – 56"/142cm) Available today
RIPROCK EXPERT 24 w/ Manitou J-Unit Comp 100mm fork: (47"/119cm – 56"/142cm) Available for Pre-Order today; bikes to deliver early December
Bike Weights:
RIPROCK 20″ – 22.5lbs
RIPROCK 24″ – 24.7lbs
RIPROCK 24″ Expert – 26.4lbs
Bike Pricing:
RIPROCK 20: $650 USD
RIPROCK 24: $700 USD
RIPROCK EXPERT 24: $1500 USD
Specialized is excited to welcome young trail riders into the community and has created new content to help young riders holistically understand what it means to be a trail rider.
Learn more about Riprock – https://www.specialized.com/us/en/riprock