Feedback Sports
Be sure to swing by the Feedback Sports booth to check out their new GRVL GRNDR upgrade you can put on your trainer. With all the rage gravel bikes have taken on, Feedback Sports thought wisely to offer an upgrade kit for their portable Omnium trainer.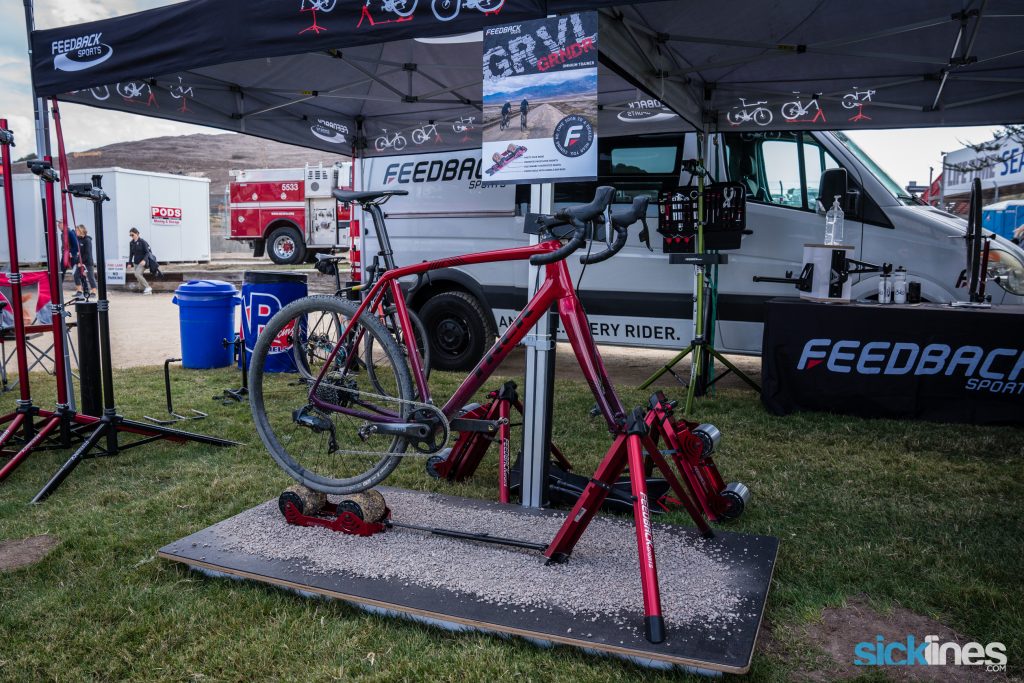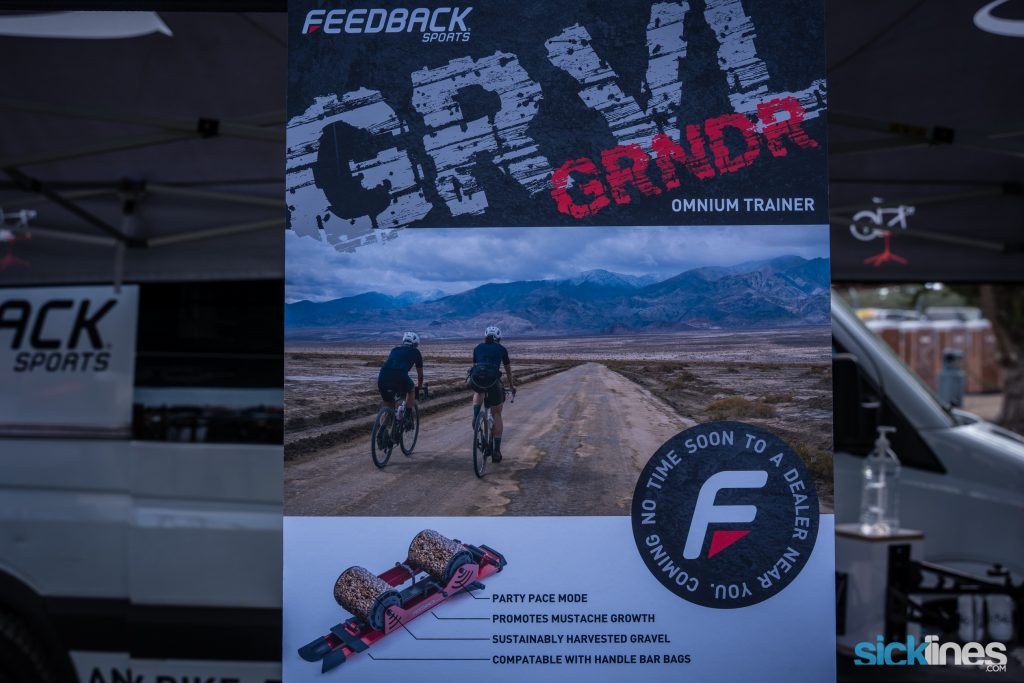 Ok so this is just a joke but they do have some sweet moustaches you can have for free and there are many days to choose from.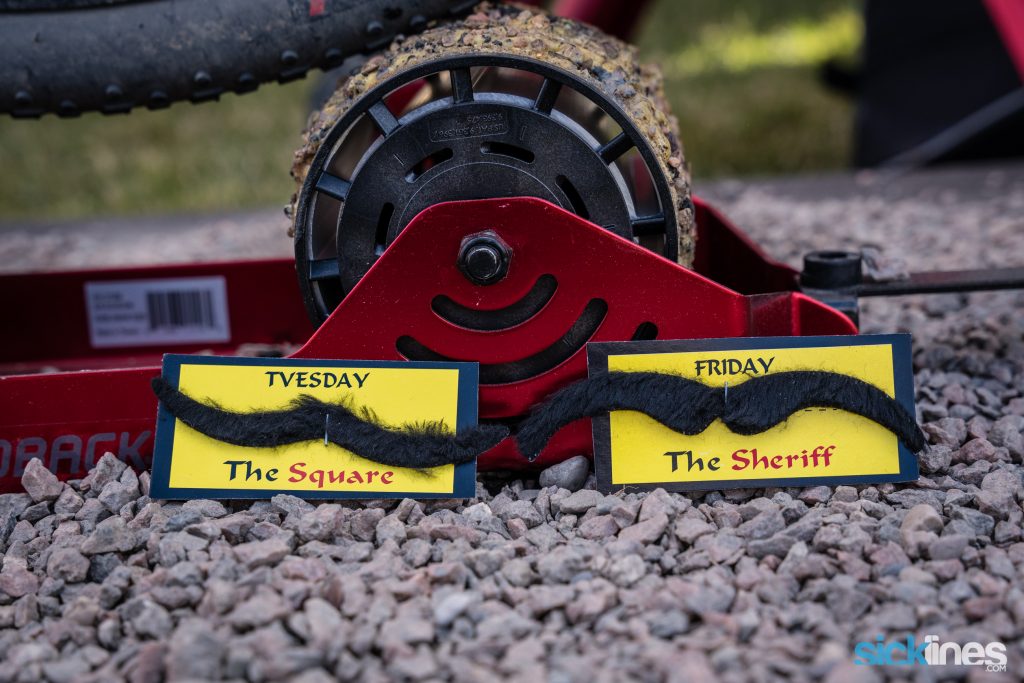 Muc-Off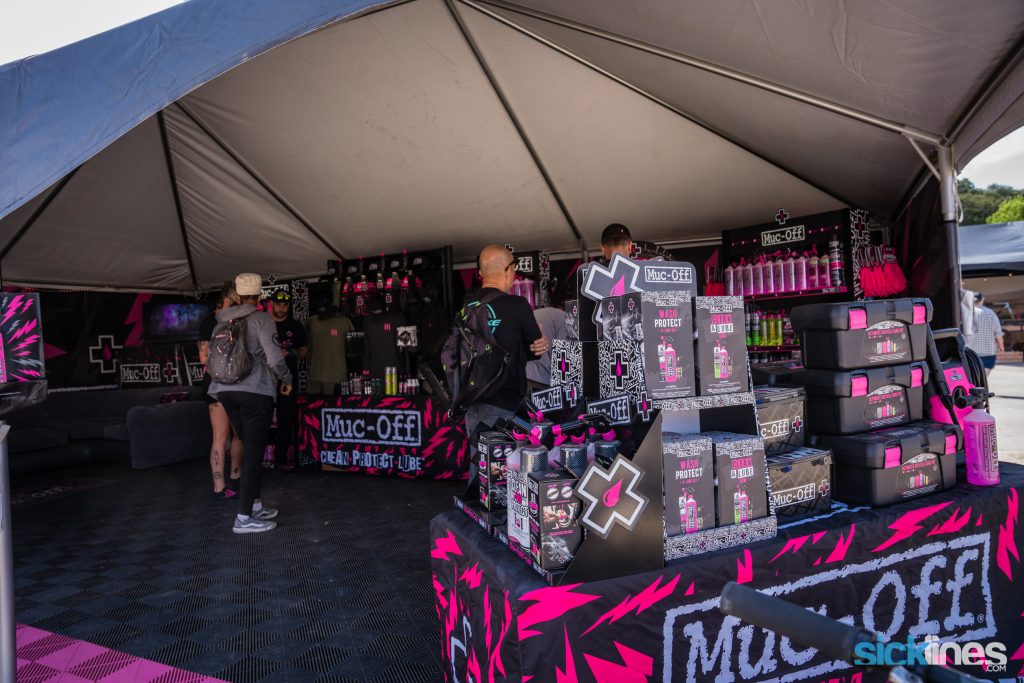 Muc-Off makes some great products to keep your bike clean and running well. At Sea Otter they're also giving away free swag bags to attendees with some of their products as well. You can purchase some of their newer items as well.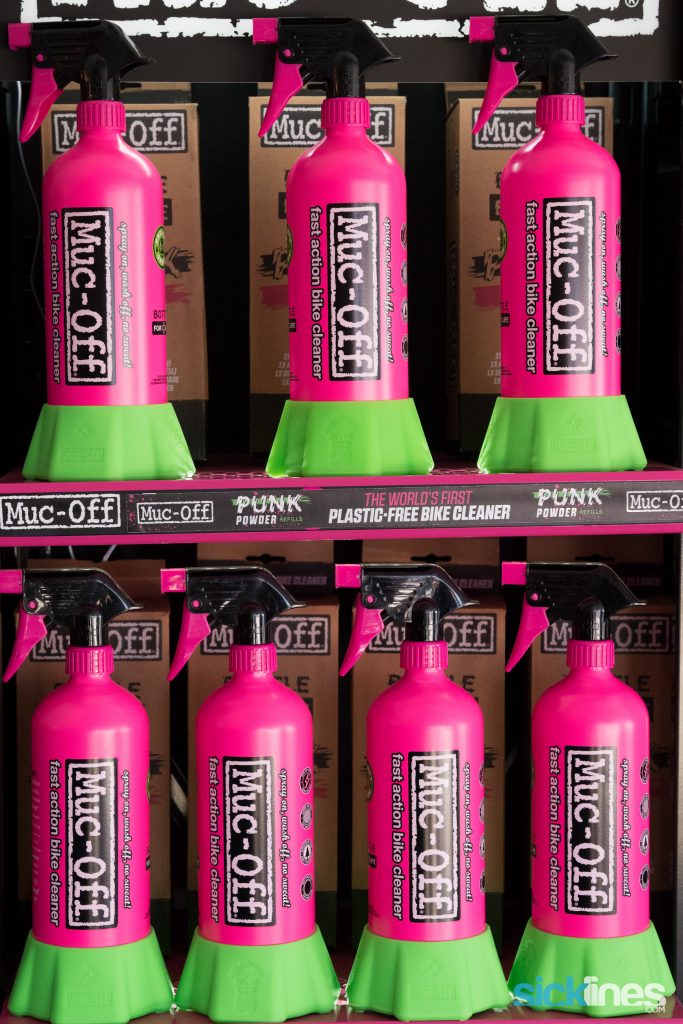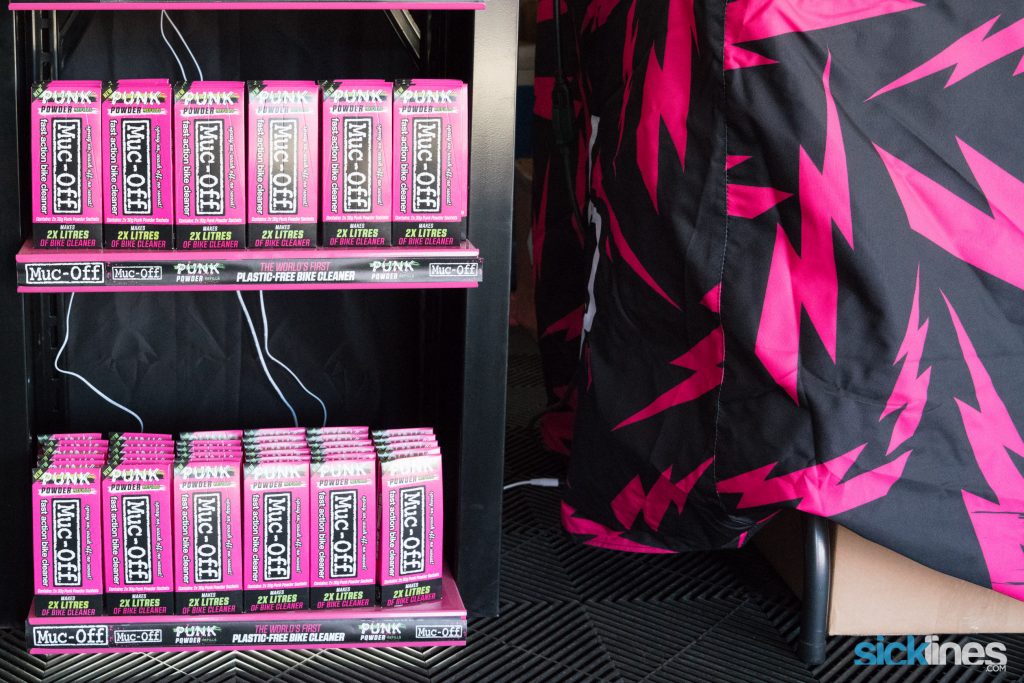 The Punk Powder and Bottle For Life bottle were quickly flying off the shelves. The Punk Powder allows you to mix up your own Muc-Off cleaner without buying a bottle every time you need more.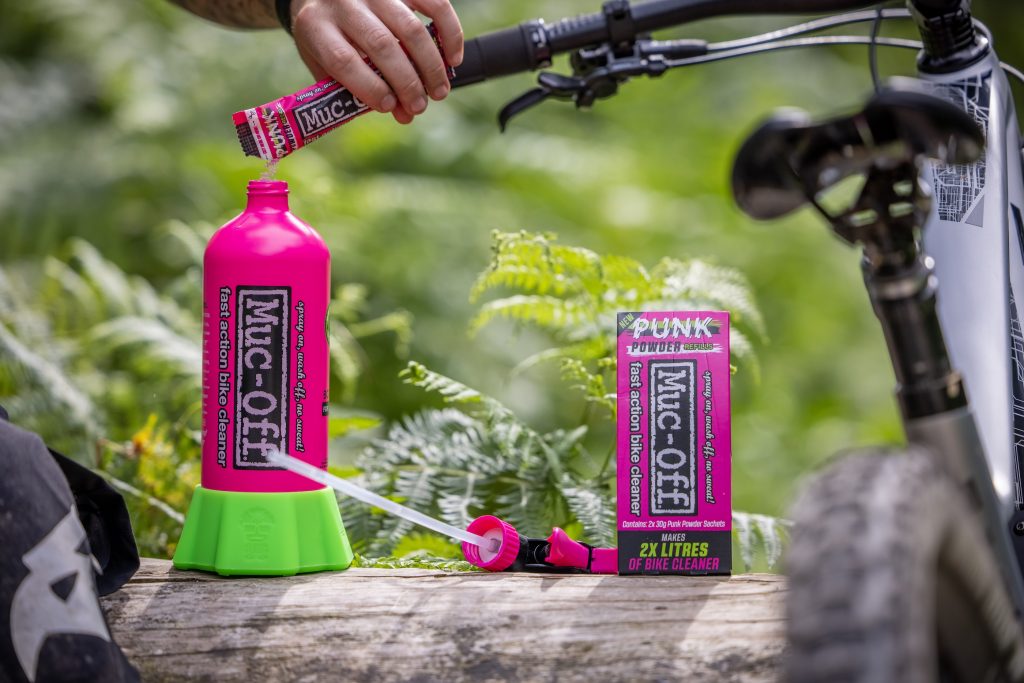 They make a wide range of cleaners, cleaning tools, polishers, and lubes as well including their new Ludicrous AF race lube.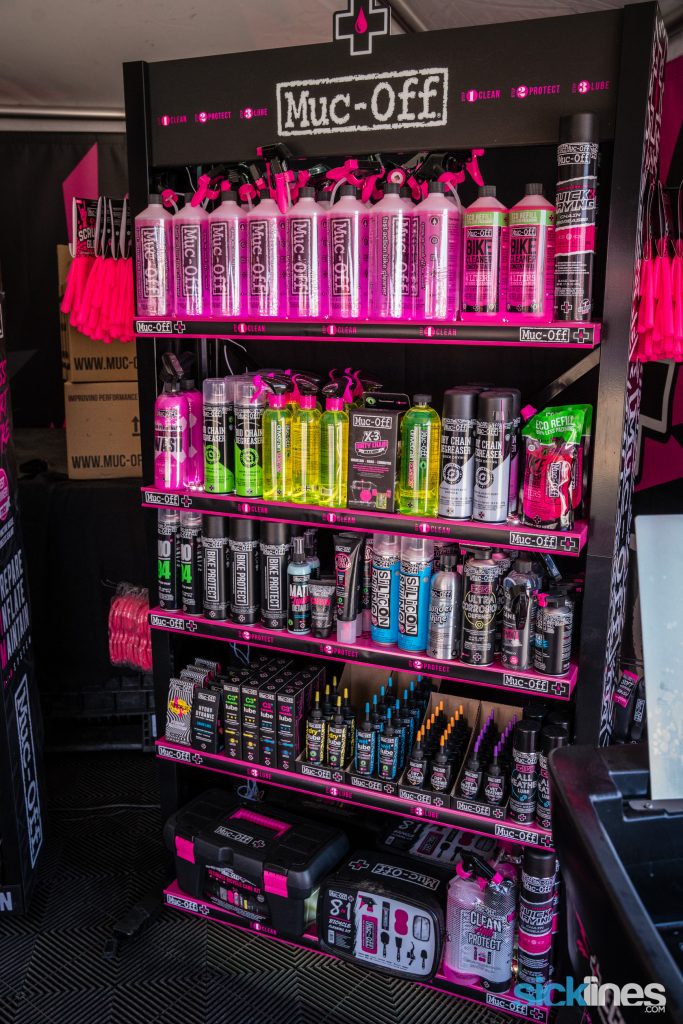 If you need your bike cleaned they also have their foam cannon bike pressure washing kit to help you clean your bike in the bike washing area.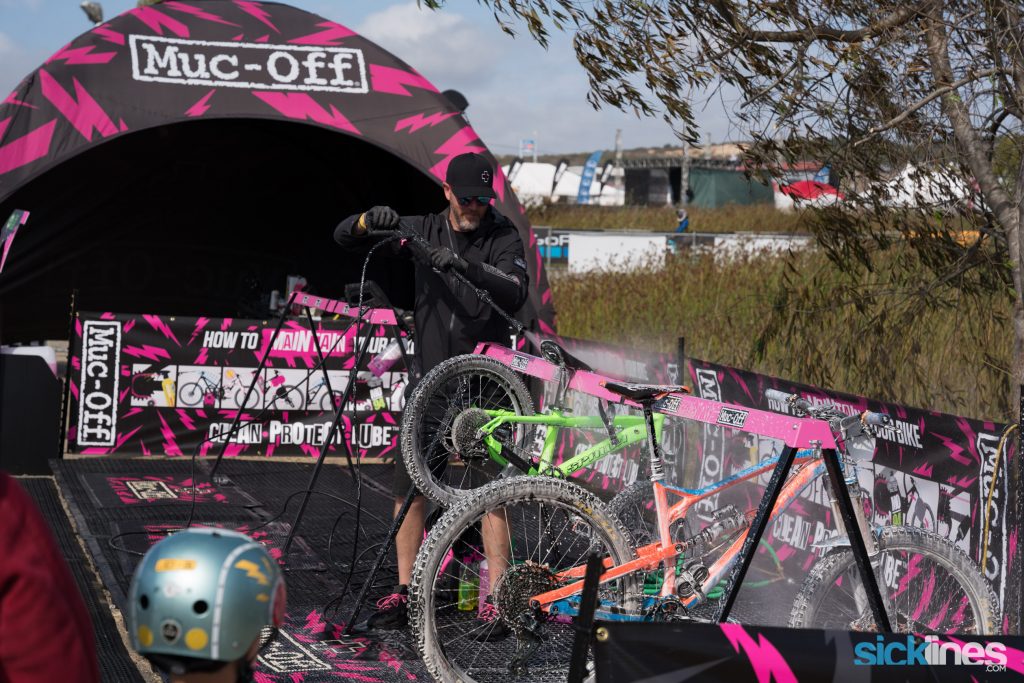 Park Tool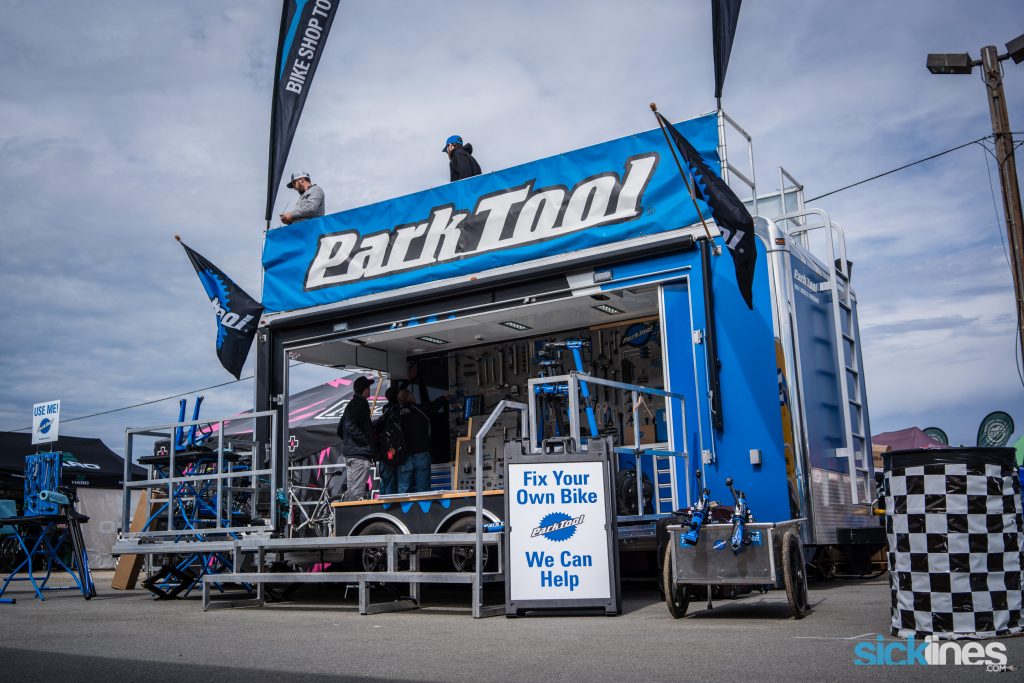 In addition to offering bikers a place to fix their bike at Sea Otter, Park Tool has six new tools at Sea Otter. One of them is their Clamping Spoke Holder (CSH-1) bladed spoke holder which will come in quite handy for many mechanics.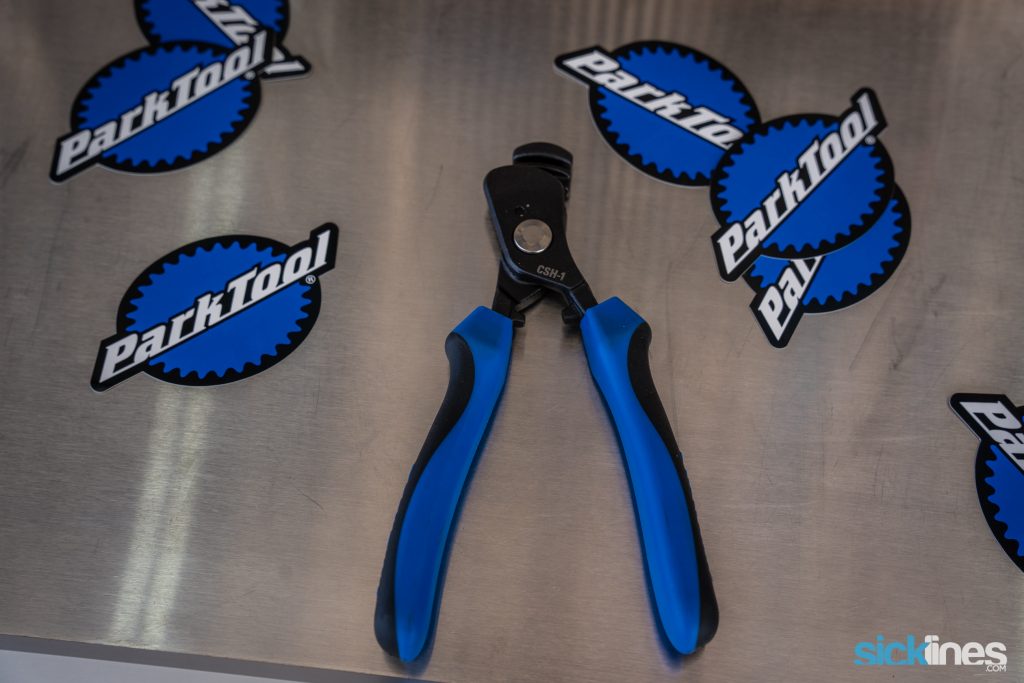 CSH-1 In action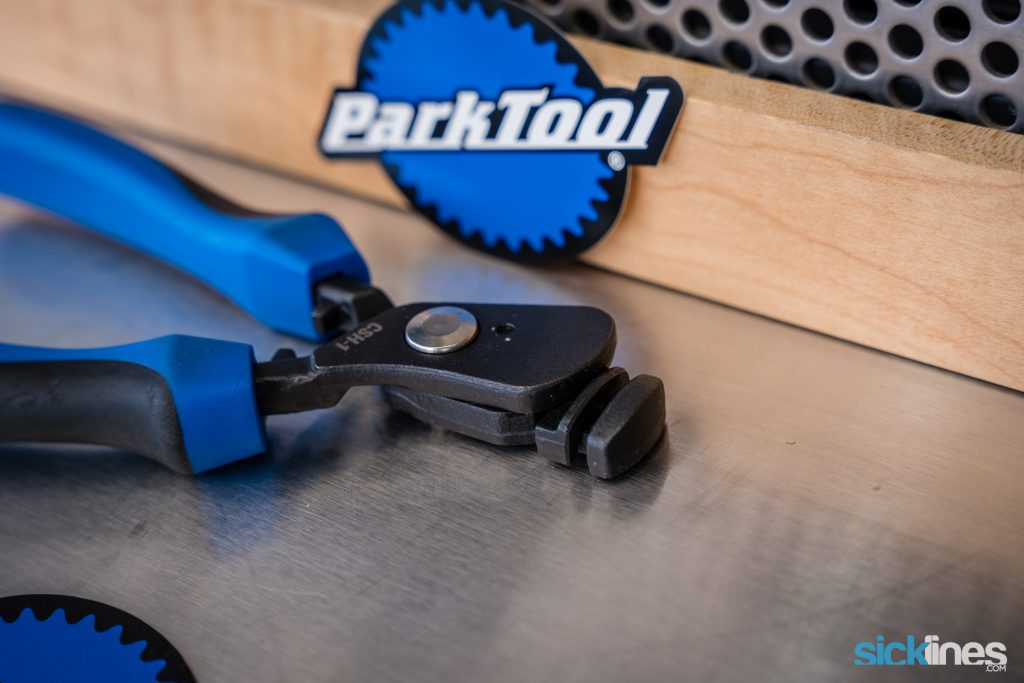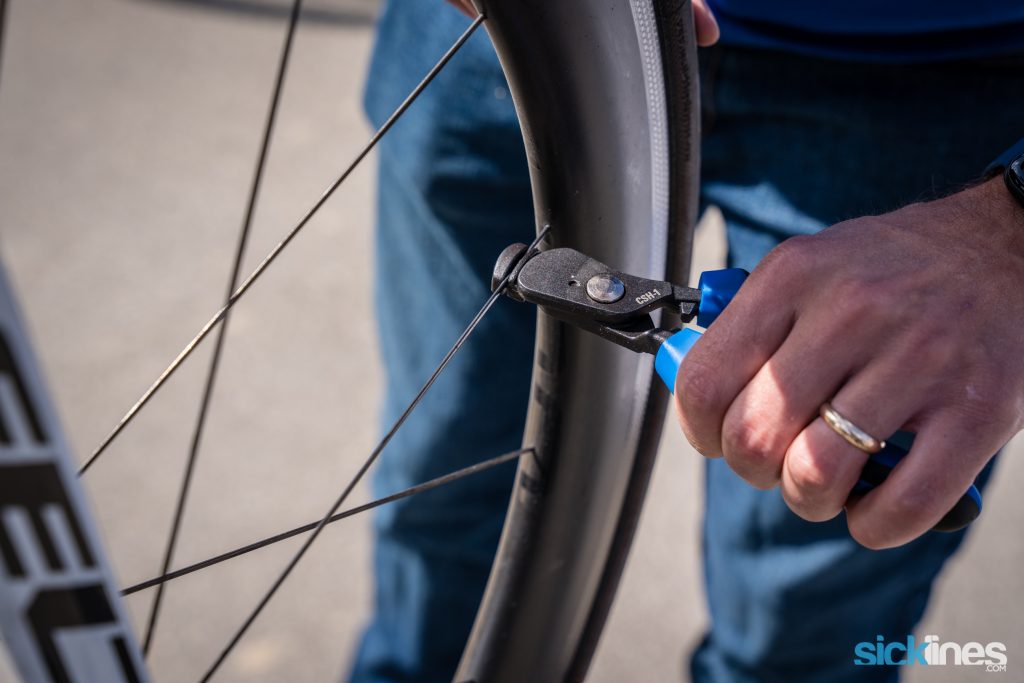 They also have two beam torque wrenches back in their lineup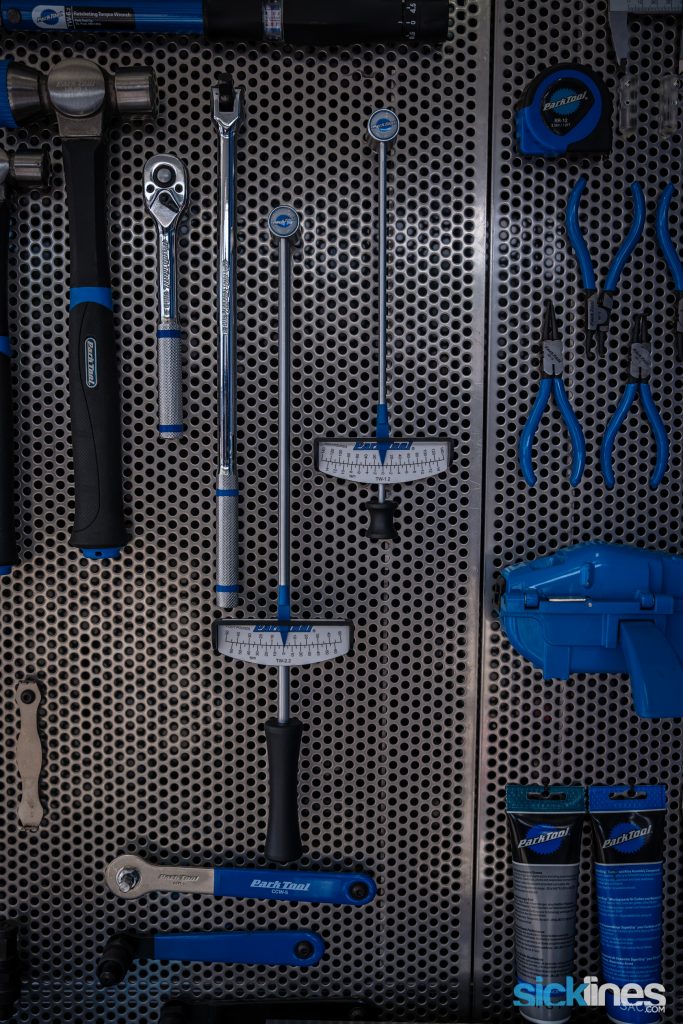 Yoshimura Cycling
Yoshimura Cycling had a new ENDH stem on display in addition to a sweet Honda Monkey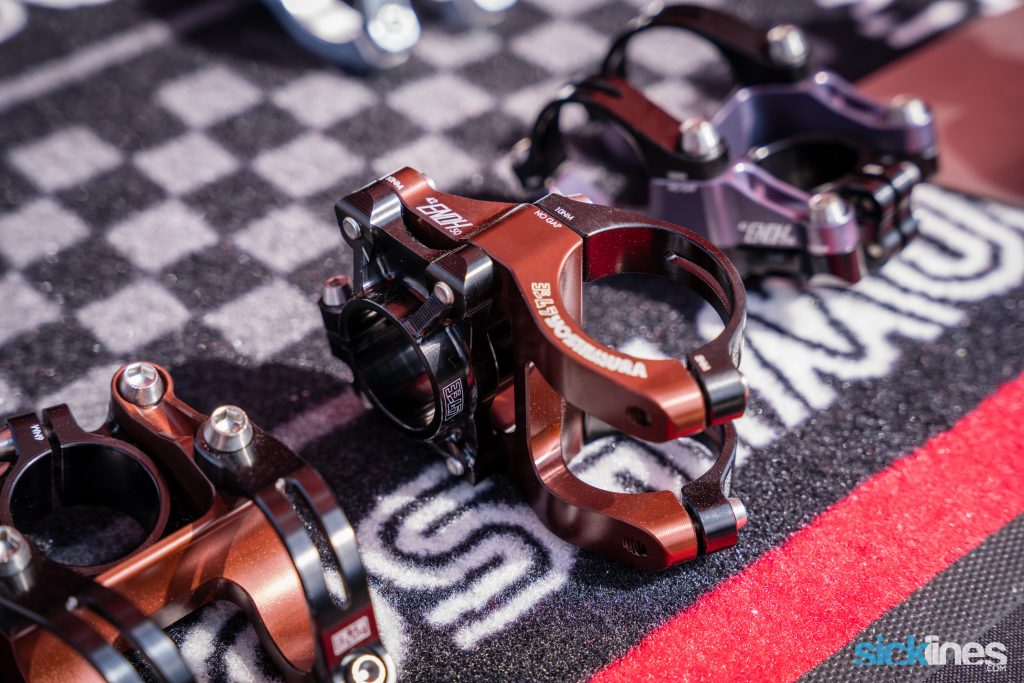 The new ENDH stem works on both single crown and dual crown forks thanks to an optional adapter plate.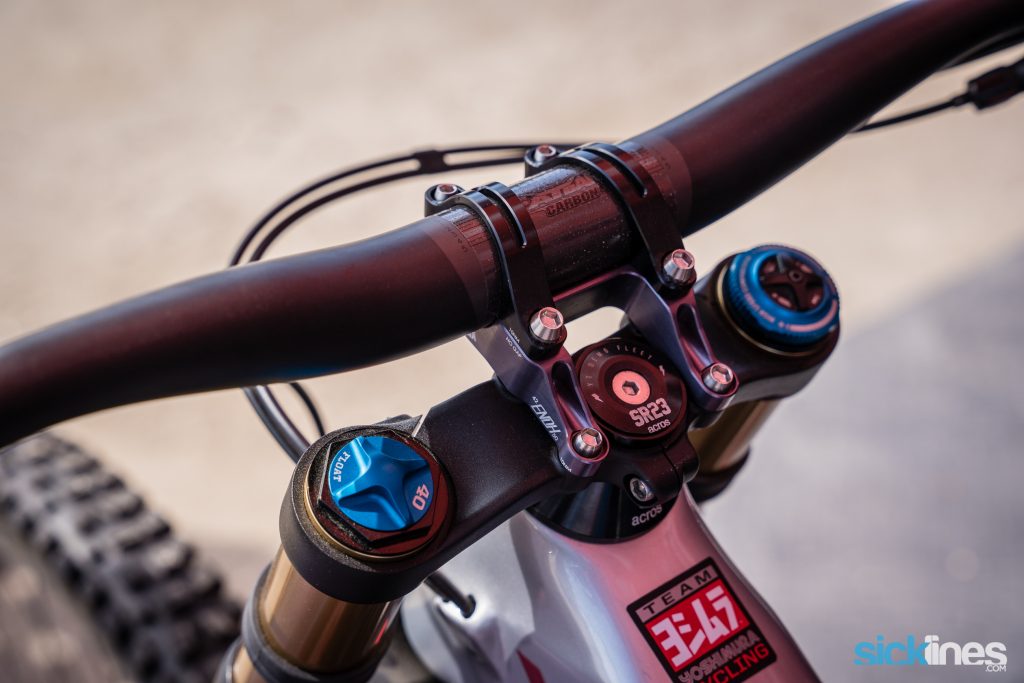 If you run their stem on a single crown the length is 42mm. If you use a dual crown it is 50mm.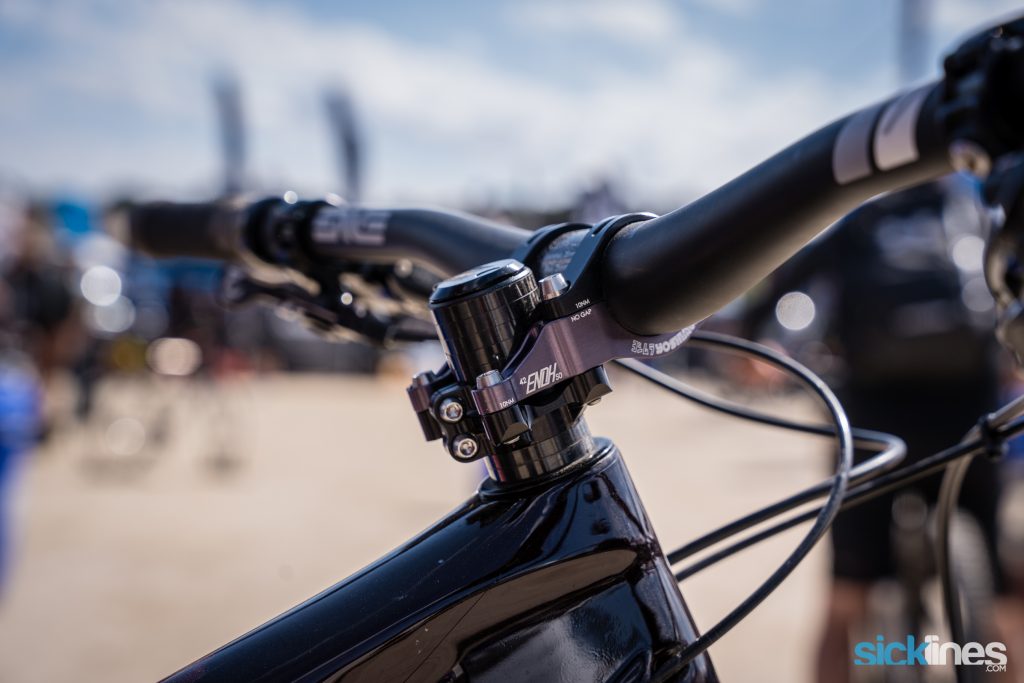 The stem adapter allows you to get your handlebar height dialed in quickly without disrupting the bar straightness or headset.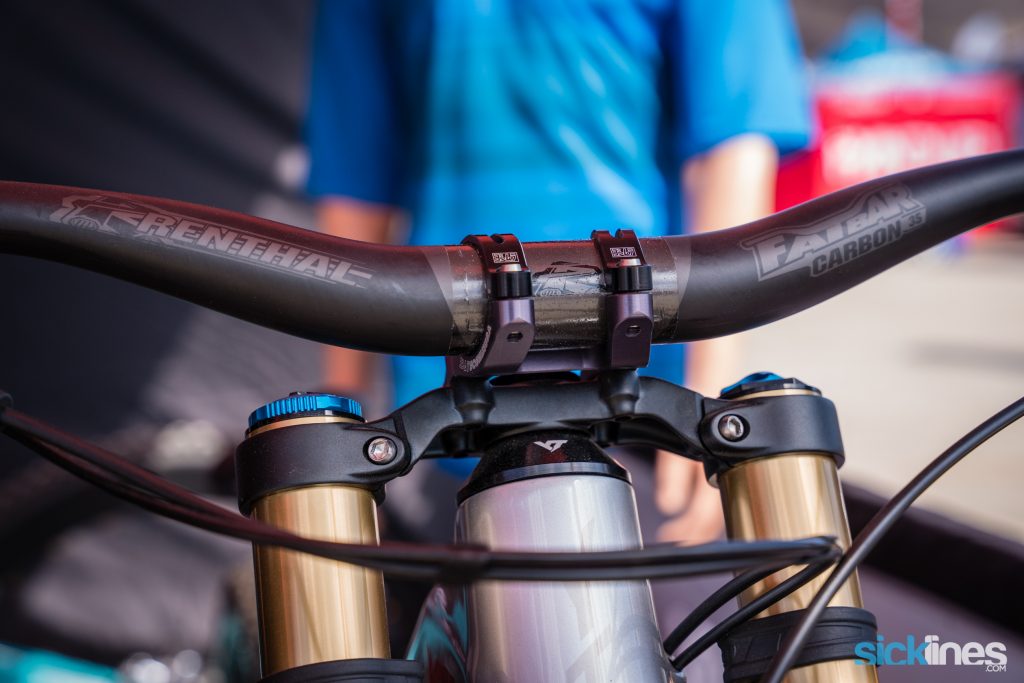 The Chillao pedal is made in the USA and they offer it in a variety of colors and sizes (Small or Large). The dual bearing concave 6061T6 pedal itself is also easily serviceable.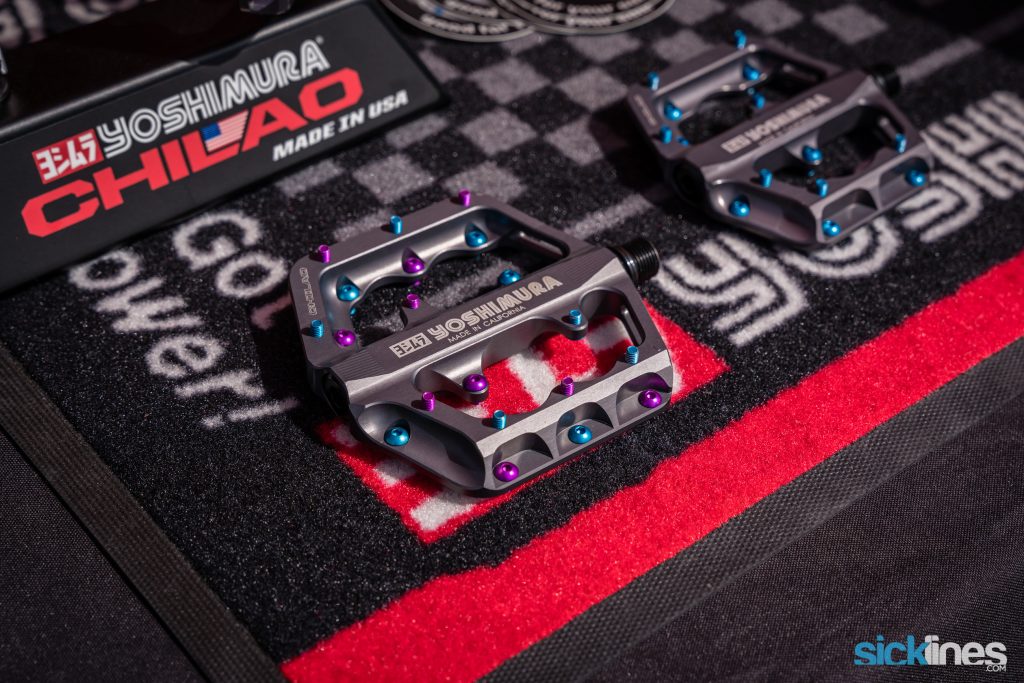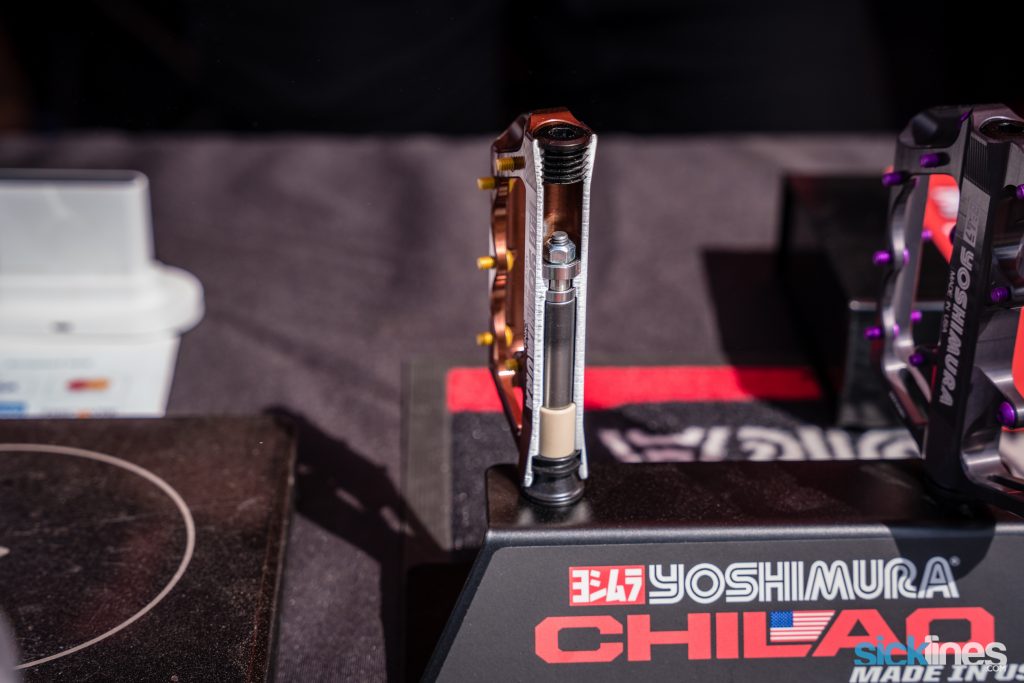 We loaded up the gallery below with more pictures too so be sure to check those out.
Yeti Cycles 160E (eMTB)
Shimano has the gorgeous Jard Graves Yeti Cycles 160E on display in their booth which features the Shimano Steps EP8 motor.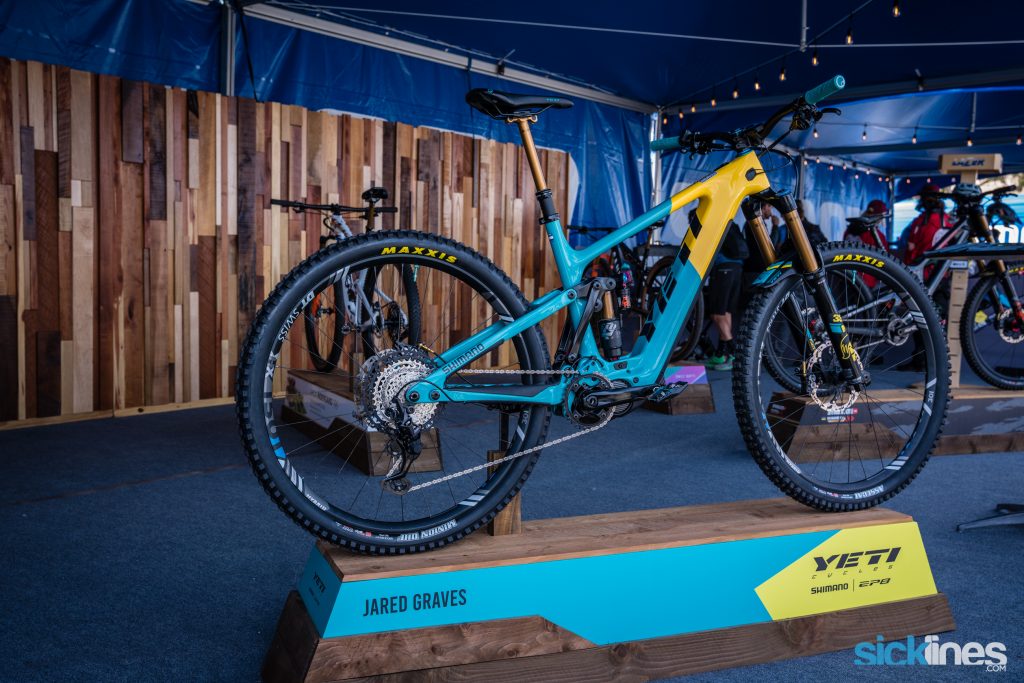 With the right suspension an e-MTB can do things a pedal bike can't, taking you further, faster. Sixfinity delivers a suspension design that is expertly tuned for the added weight, speed and demands of an e-MTB.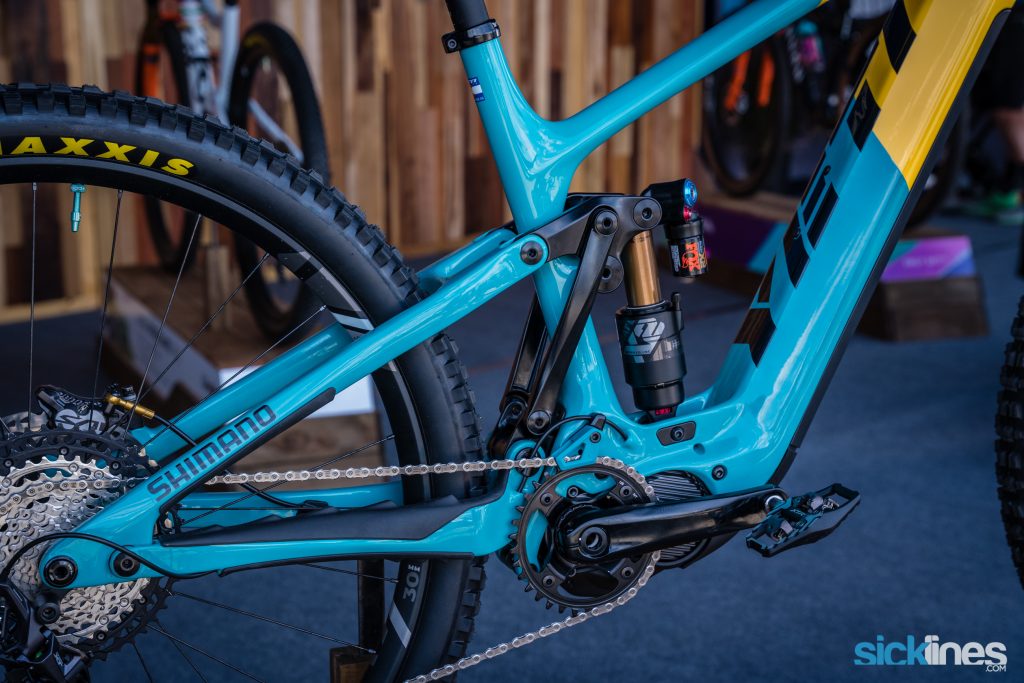 Yeti put a lot of effort into this one and they've got a full breakdown of the bike on their website as well.
Read more about the new Yeti 160E at https://yeticycles.com/bikes/160e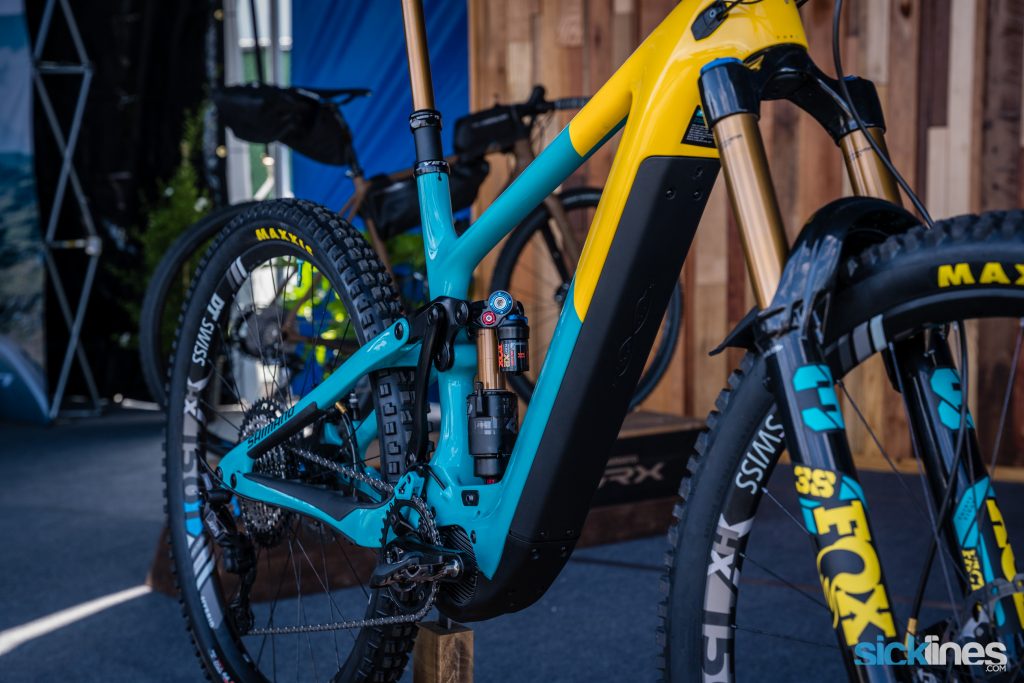 More drool-worthy photos are in the gallery below.
Stay tuned and check back to see more of our content from the 2021 Sea Otter Classic throughout the weekend