Chances are if you care about your bike you have a lock for it. Thieves often use angle grinders to cut through locks and Hiplok has a new lock designed to help make this much harder to defeat. Details inside from Hiplok.
Hiplok D1000 – The Future Of Mobile Security
In a Category of Its Own: The First Portable Anti-Angle Grinder Bike Lock
Hiplok Introduces The D1000
The weapon of choice for the professional bicycle and motorcycle thief is the angle grinder – a motorized hand tool that can cut through any lock, no matter how big, how heavy, or how expensive. Until now, this fundamental problem has been largely ignored by the security industry as it has seemed too difficult to solve.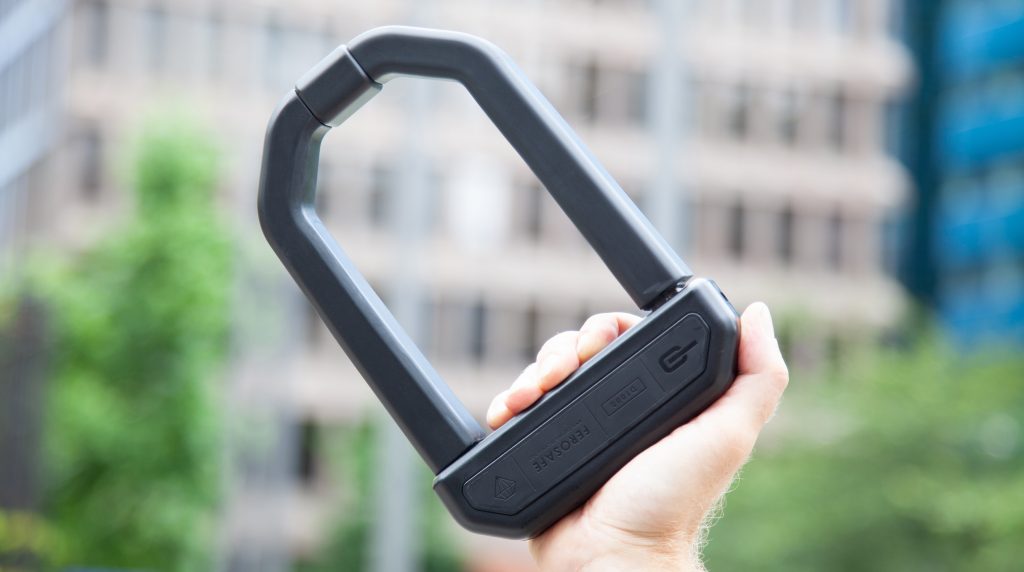 The D1000 from Hiplok is the world's first truly portable bike lock to resist angle-grinder attacks. The Hiplok D1000 uses advanced material technology never before used in bicycle or motorcycle locks.
This includes the use of Ferosafe, a composite graphene material that effectively resists high power angle grinders due to its unique chemical and physical properties. The application of Ferosafe within the D1000's patent-pending design results in a lightweight, mobile bicycle lock that can be used in the same way as any other classic U Lock, but with anti-cut properties that are unrivaled.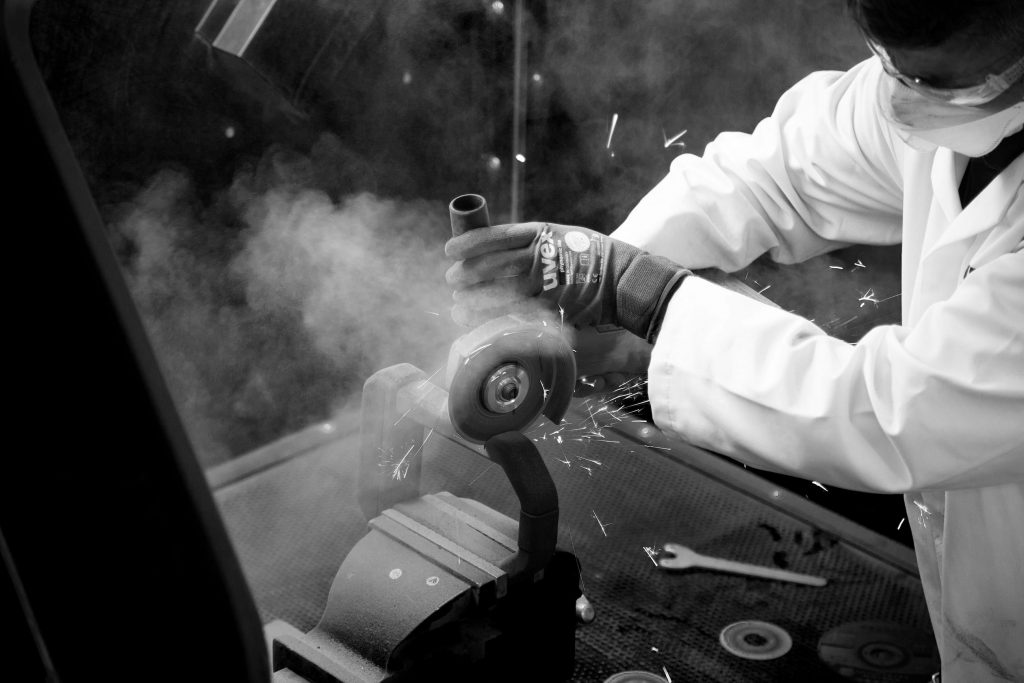 Independently tested and carrying the ultimate Sold Secure Diamond rating for bicycles and motorcycles, D1000 also stands up to all other traditional attack methods. Like all Hiplok D-locks, its anti-rotation double locking tabs mean a thief would need to cut through both sides to steal your bike.
The D1000 is also available with an optional Carry Pouch, which allows the D1000 to be carried on the bike (on the handlebars or pannier rack), or the waist via the integrated belt loops. Ushering in a new era of mobile security, the D1000 is the ultimate peace of mind solution for your bike or motorcycle.
Hiplok is launching via Kickstarter campaign to bring the D1000 to cyclists and motorcyclists with delivery in early 2022, but production is already underway, and advance media samples are available upon request. The link below will go live along with the landing page on Hiplok
Key product information:
Anti Angle-Grinder Lock
Diamond Sold Secure rating for Bicycle and Motorcycle.
Optimized Sizing for the ideal combination of portability, locking convenience, weight and security.
Ferosafe Graphene Composite resists cutting from motorized attack methods such as angle grinders. Hardwearing Rubberized Outer Surface prevents frame scratch
Square Profile Premium Hardened Steel Core protects against traditional attack methods such as bolt croppers.
Anti Rotation, Double Locking Tabs which means a thief would need to cut through both sides of the lock to steal your bike.
3 x High-Quality Coded Keys with Registration & Replacement Program
Rubberized Weather-Proof Key Seal protects against elements. The scalloped design ensures easy access when wearing gloves.
Integrated shackle and body design ensure smooth locking action and rattle-free riding.
Weight and Dimensions
Weight: 1.8 KG (4 lbs)
Internal Locking Dimensions: (I)H 155mm x (I)W 92mm
Overall Dimensions: H 225mm x W 155mm x D 40mm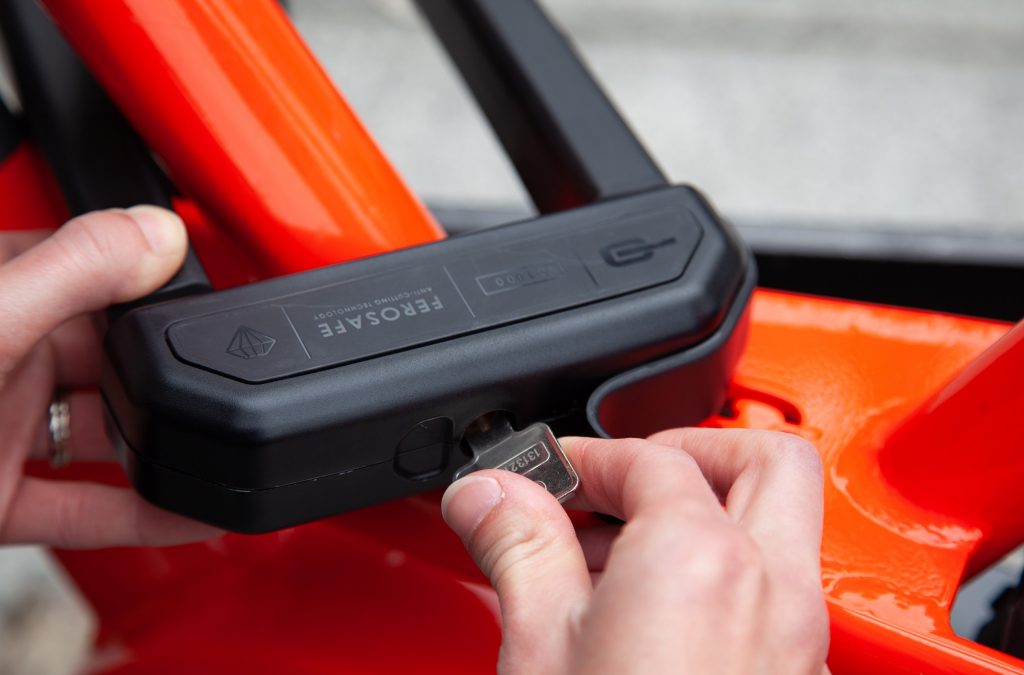 Super Early Bird Special
150 GBP / 175 EUR / 207 USD (based on fluctuating currency rates from GBP)
Projected RRP/MSRP
250 GBP / 275 EUR / 345 USD
https://www.kickstarter.com/projects/airlok/hiplok-d1000-anti-angle-grinder-bike-lock