At the Snowshoe World Cup, we stumbled across an awesome custom mechanic bike in front of the Scott booth. Brad Copeland's custom bike is based on the bones of the Scott Axis E-Ride but it's much more than that now. Featuring a rainbow oil-slick style paint job from Tony Baumann at MadeRadByTony (www.maderad.com) this frame is dazzling as are the accessories made for this bike. Designed to be the ultimate mechanic support vehicle for a pro-XC racer.
Kate Courtney's mechanic Brad Copland has created quite the masterpiece here.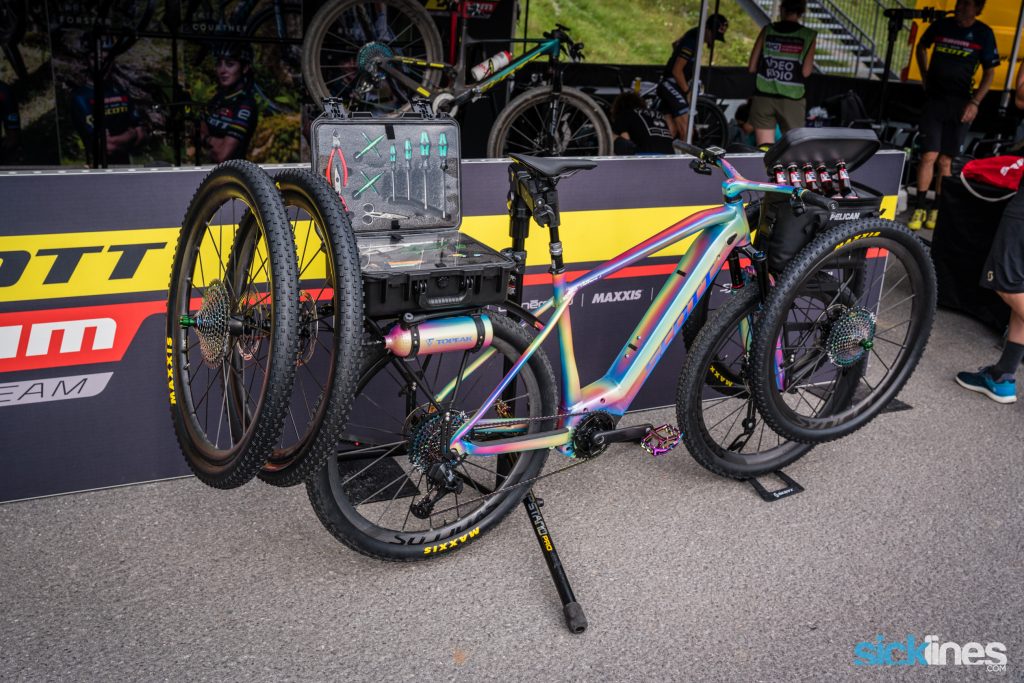 Abbey Tools did a lot of the customizations and it features their team issue Abbey Tool box.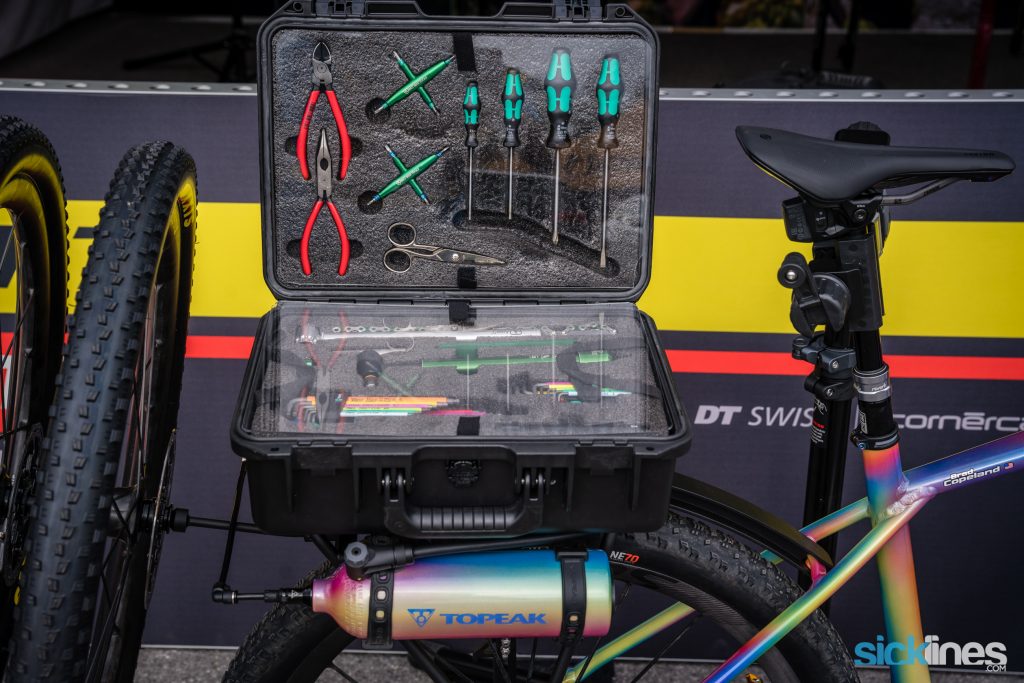 Abbey Bike Tools breaks down the build as well on their Instagram
This was a fun project we did over a year ago that's finally seeing the light of day. Scott Sports wanted to build the ultimate pit bike for Brad and we chipped in to do some fab work to build something pretty awesome.

The bike features a team issue toolbox, beverage station, on board air compressor, 3 sets of race ready wheels and of course that crazy paint job Tony did.

Perhaps our favorite part is the Harbor Gauge arch that we turned into a rack strut. I was pretty reluctant to do that at the time but once it was done it looked great." – Abbey Bike Tools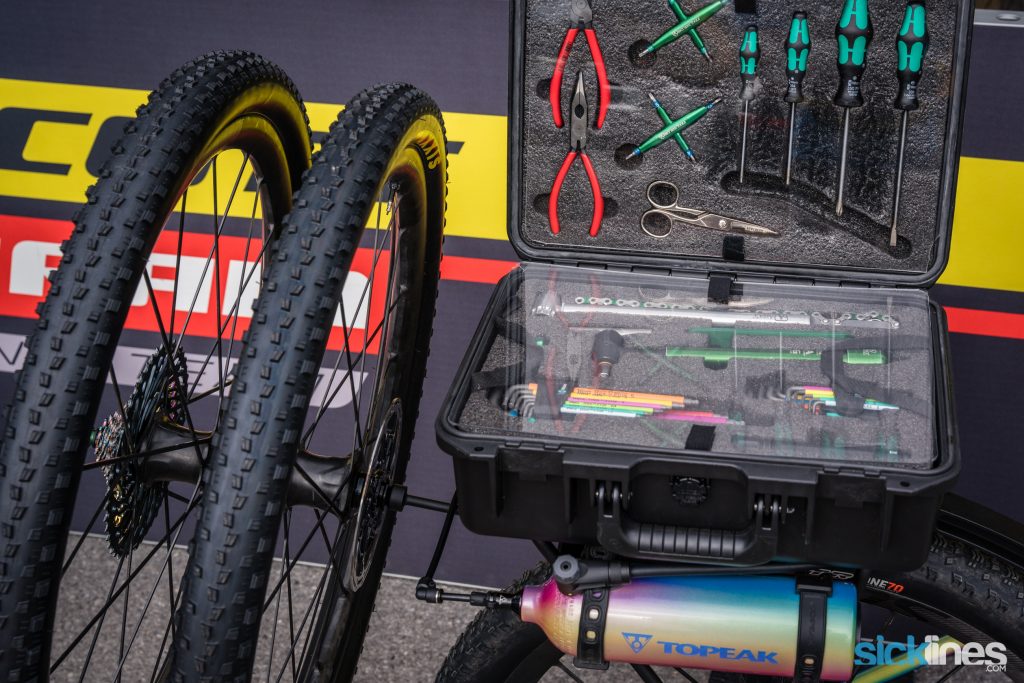 The rack is an Old man mountain rack hardware with a Robert Axle Thru axle system
It also features a custom battery powered air compressor system in the Topeak canisters to fill tires or seat tubeless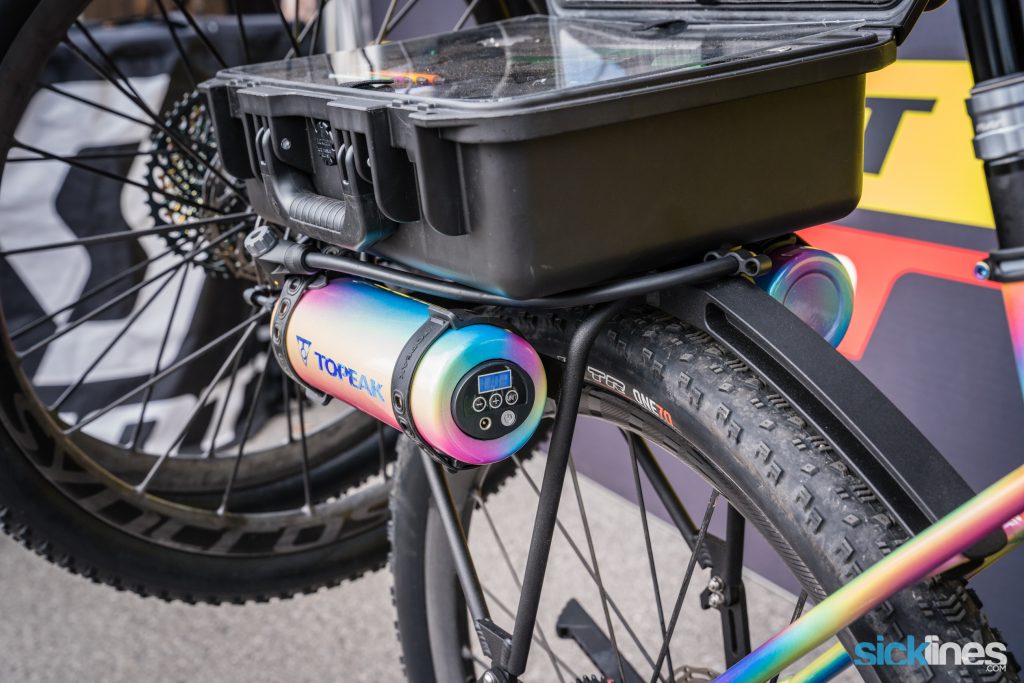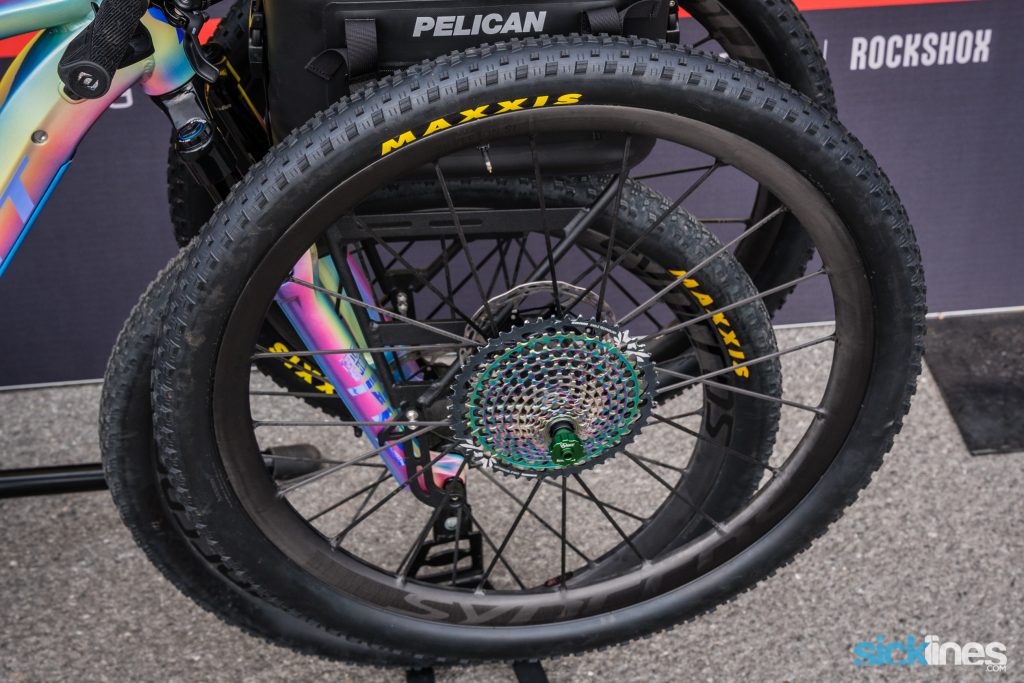 Check out additional photos in the gallery below
ToolboxWars has a video with Brad walking through his prized bike.
GMBN has a fun detailed video on it as well so be sure to check that out as well