The Mercedes-Benz UCI World Cup downhill season is coming to an end today. Snowshoe finals day is here and qualifying yesterday was wild, to say the least.
You can tune in to watch the race live today, September 18th, at https://www.redbull.com/us-en/events/uci-mountain-bike-world-cup-usa
Full qualifying results from Snowshoe's UCI Downhill World Cup #6.

Snowshoe's course #2 has given riders some challenges as many struggled to clean the new rocky sections without incident in qualifying. It's rocky and quite technical at a race pace.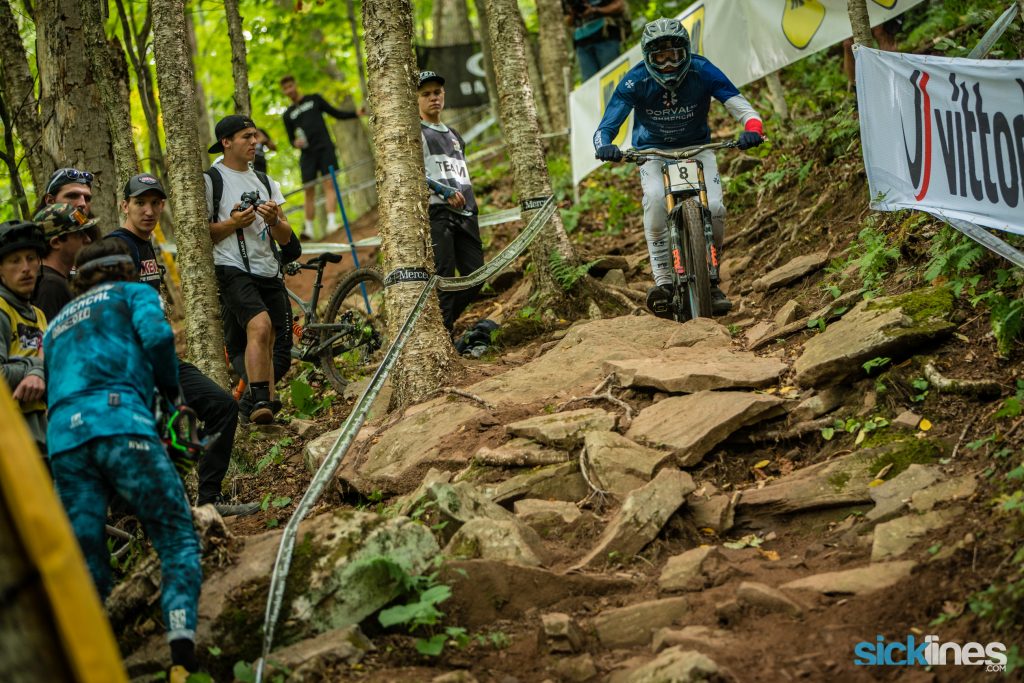 Six elite male riders DNF'd at this round including Thibaut Daprella, Danny Hart, and Dean Lucas to name a few.
Elite Women
Myriam Nicole had an unfortunate crash in her final run at Snowshoe WC#5 but she has bounced back well and took qualifying at round #6 by almost 5 seconds. Look for Myriam Nicole to win the overall today as she has a significant lead in the standings. Marine Cabirou took second in qualifying followed by Camille Balanche.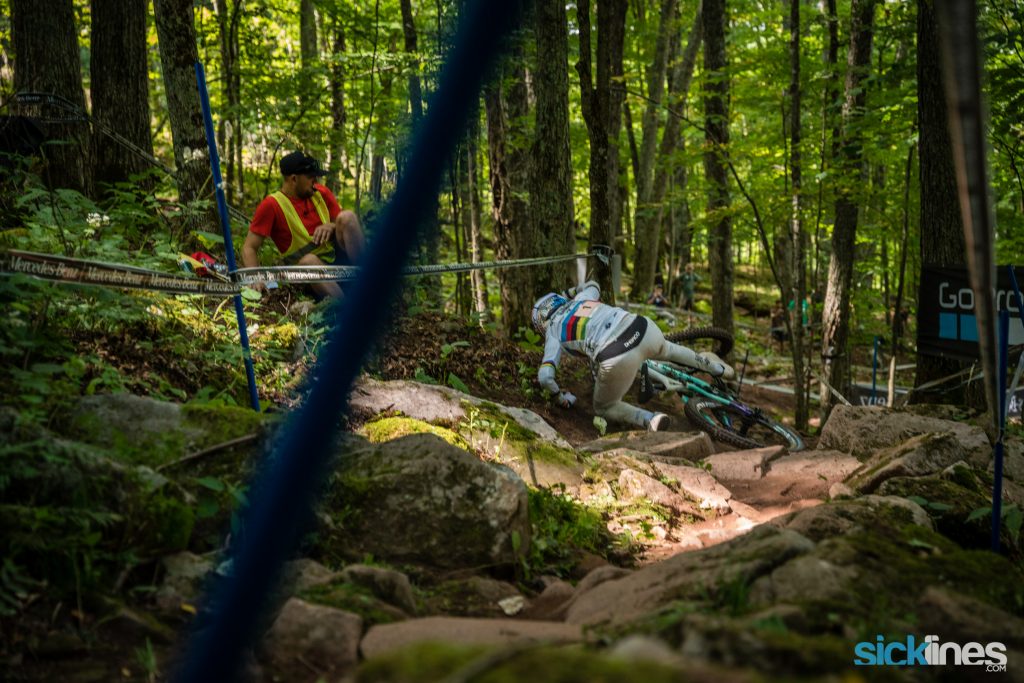 Elite Men
Thibaut Daprella, the current World Cup overall winner has struggled at Snowshoe this year as he's had a number of unfortunate crashes, flats, and more. He DNF'd in qualifying due to a crash which led to an injury.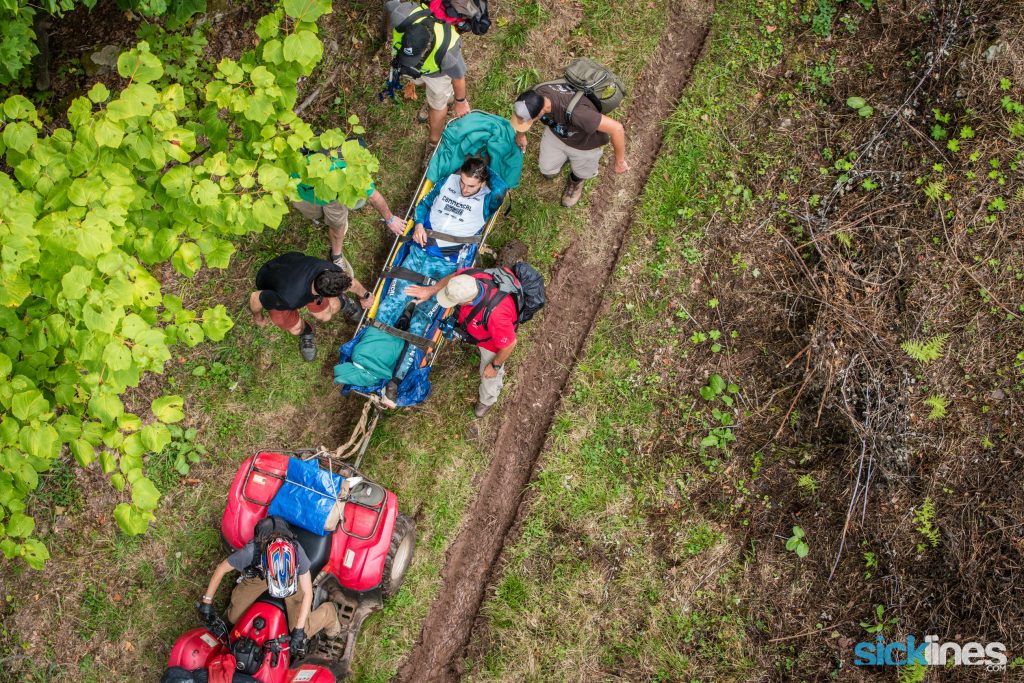 He's not the only one with mechanicals and crashes at Snowshoe as there are plenty of rocks destroying derailleurs, tires, rims, and more.
Brook MacDonald went down in the chute at Snowshoe during qualifying as well. Thibaut, unfortunately, had to be taken out due to a broken fibula.
Amaury Pierron crossed the line in eighth with what sounded like a broken rear derailleur or tangled chain so watch out for him if he puts it together today without an issue.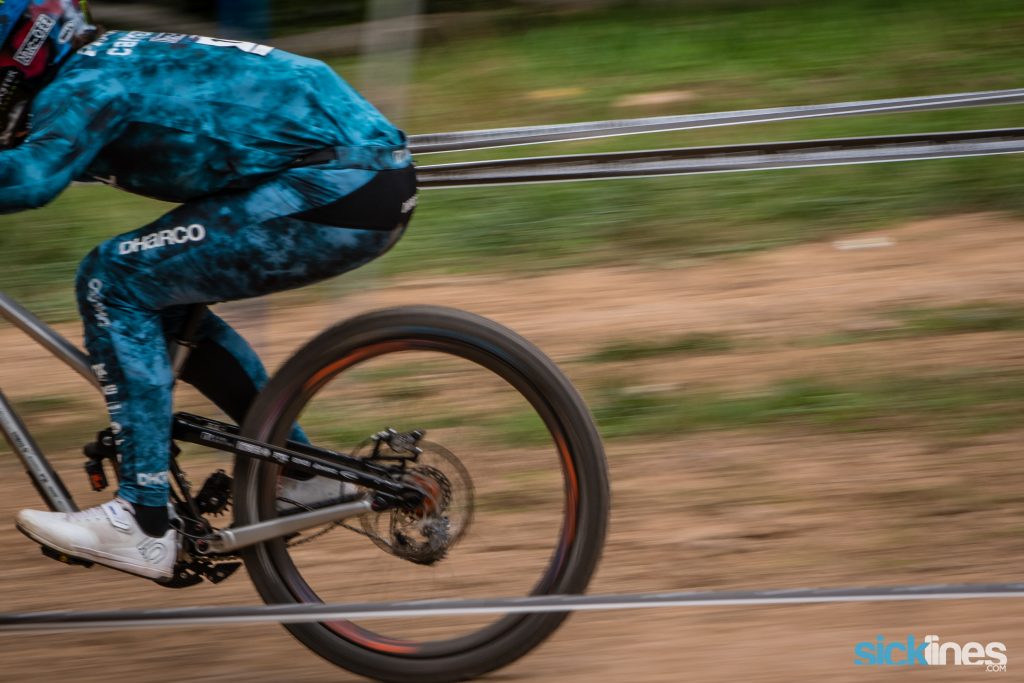 Charlie Harrison ended his weekend with a crash and a front tire ejected from his wheel.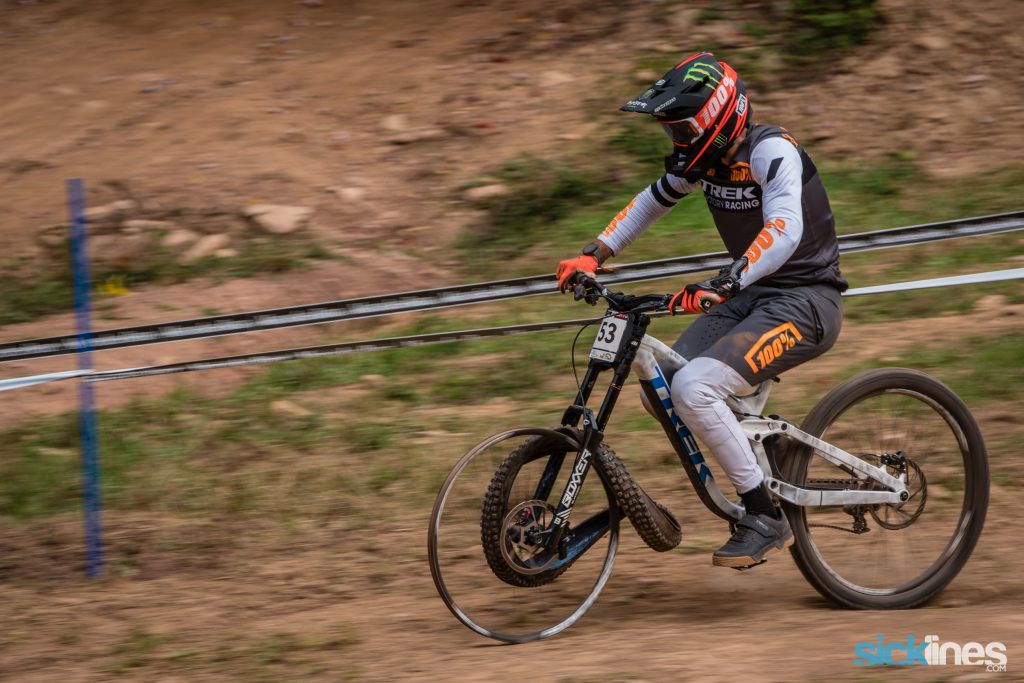 Neko Mulally got a new custom throwback paint job on an Intense M29 bike that he's raffling off as well. Looking good. 52nd in qualifying for Neko on the day.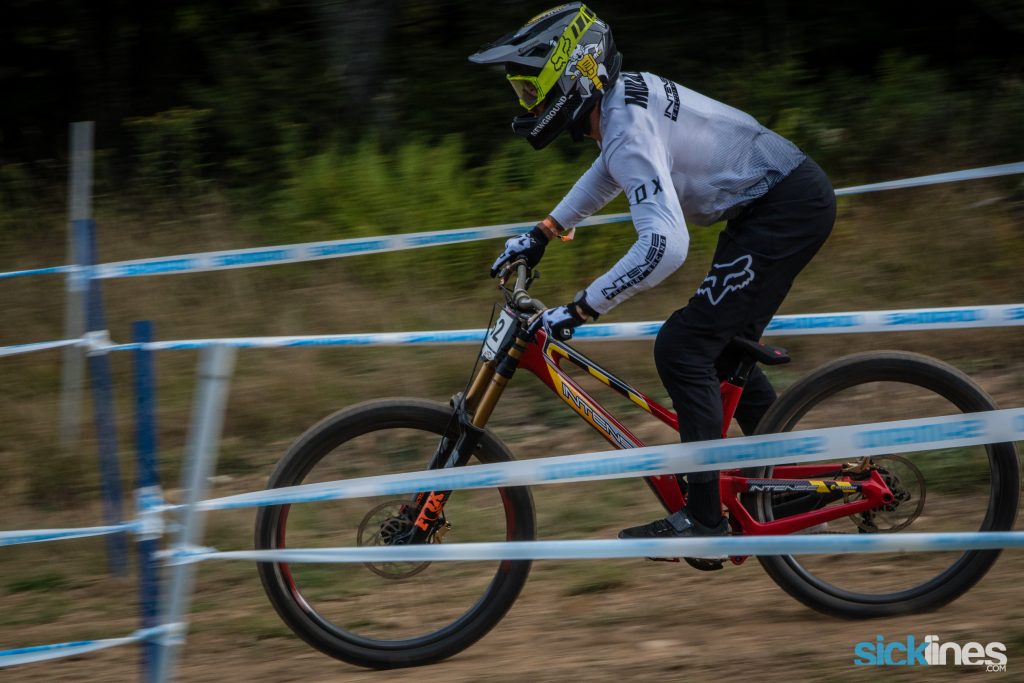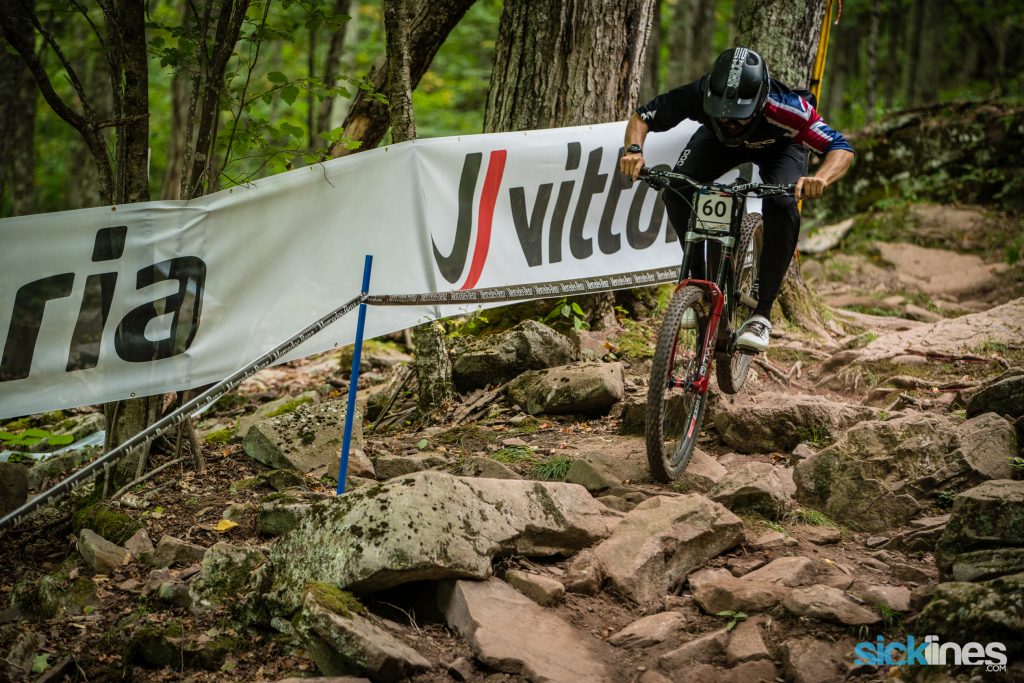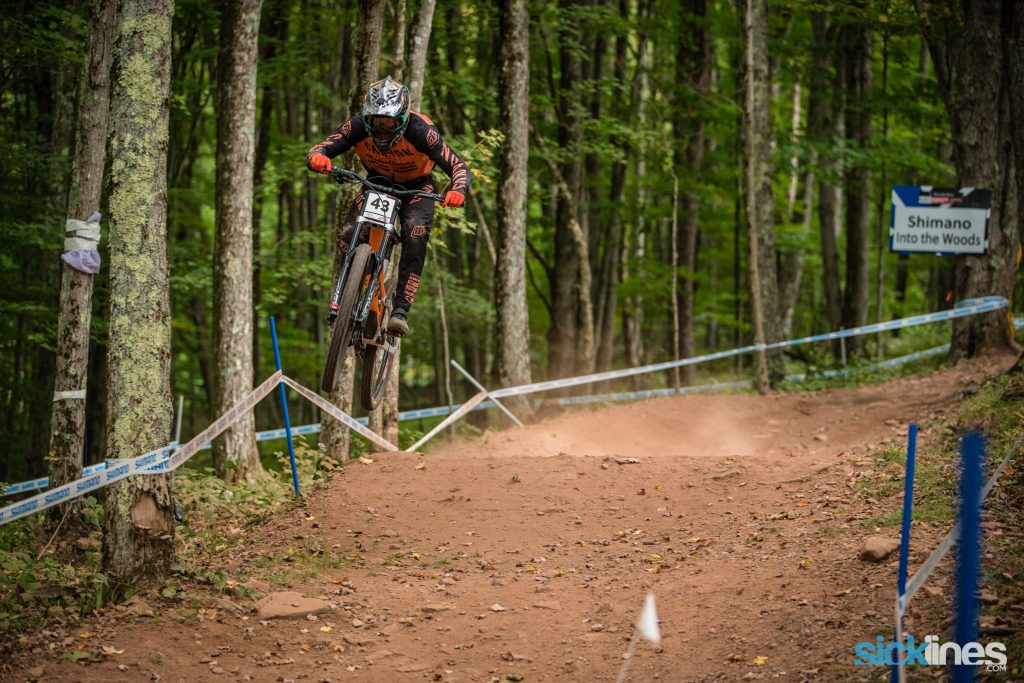 Loic Bruni had a storming qualifying run as did his teammate Finn Iles. They took 1st and 2nd respectively in qualifying.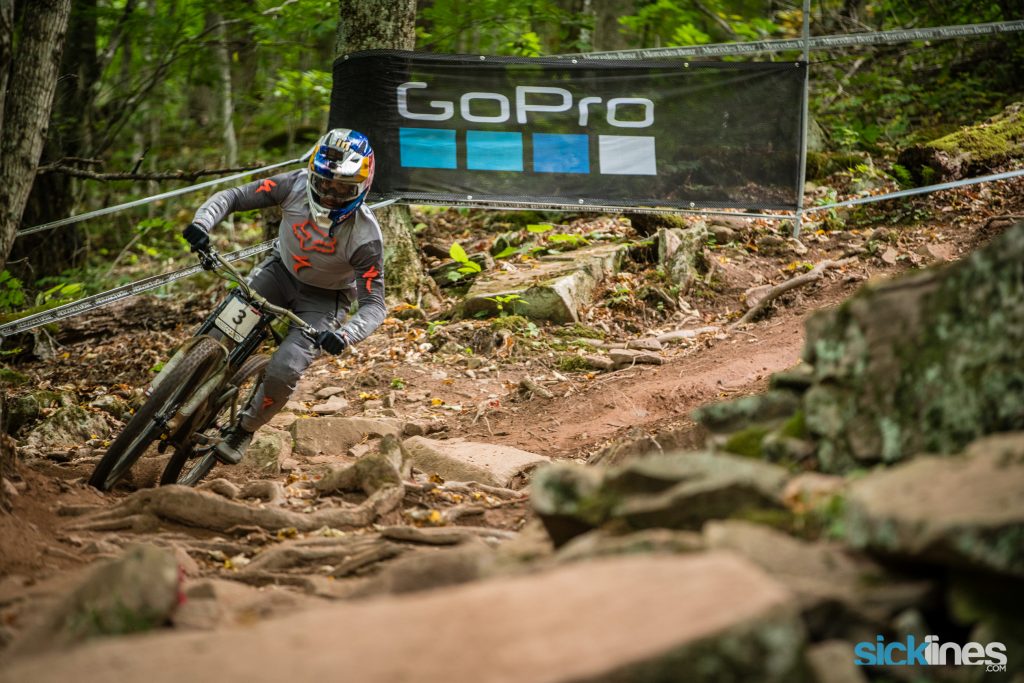 Check out the full qualifying results from Snowshoe. Tune in to watch the race live today!