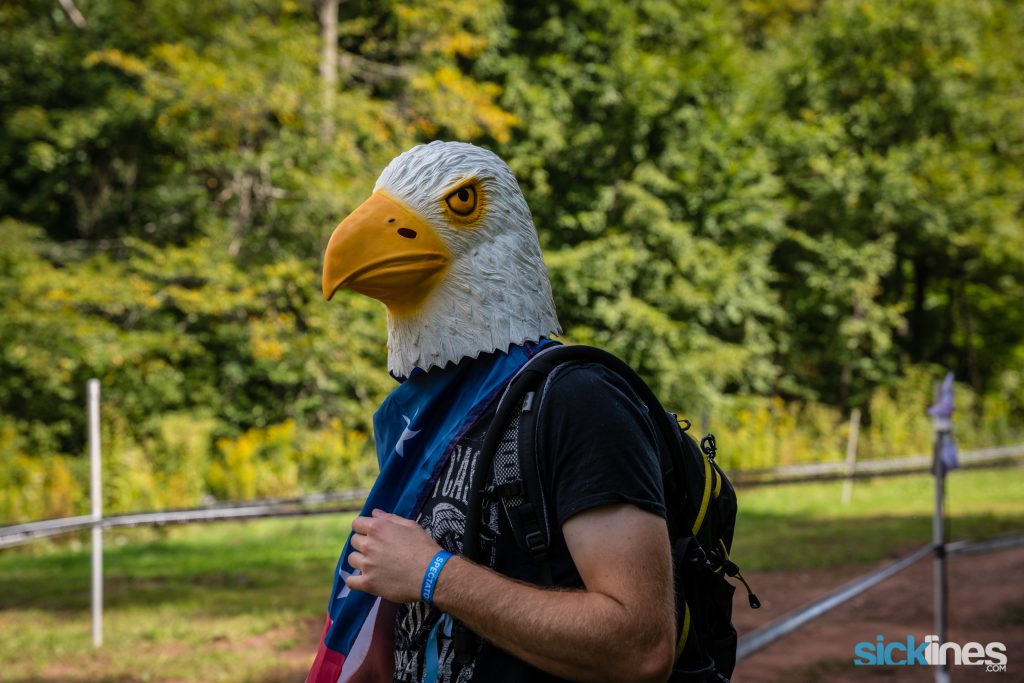 Snowshoe World Cup Downhill #5 Race Day Recap
After the build-up to this mid-week race, Snowshoe delivered in a way that only Snowshoe can. Riders were doing their best to navigate the rocky track and there was plenty of variety in a few line choices that give riders something to contemplate.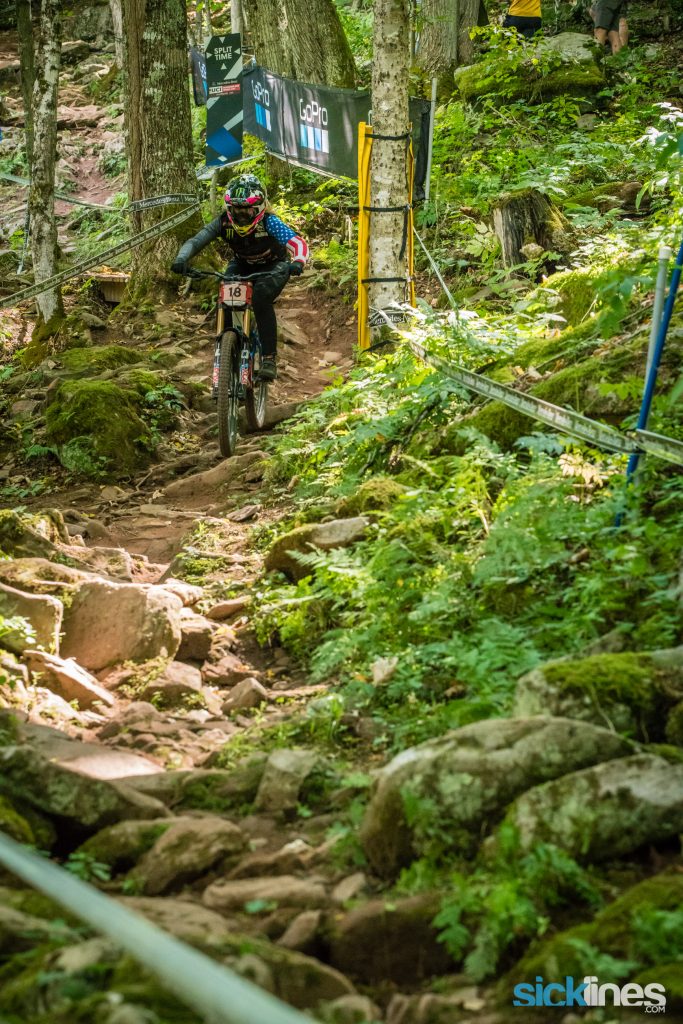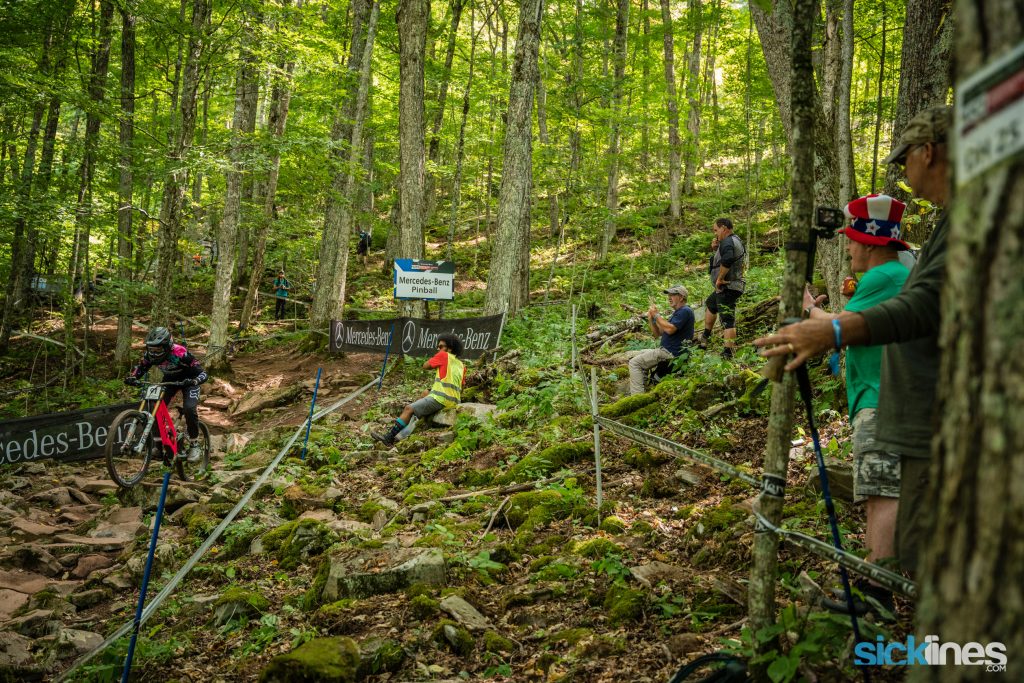 Some lines burned in throughout the early week and each had different benefits depending on a rider's skills, speed, and risk tolerance.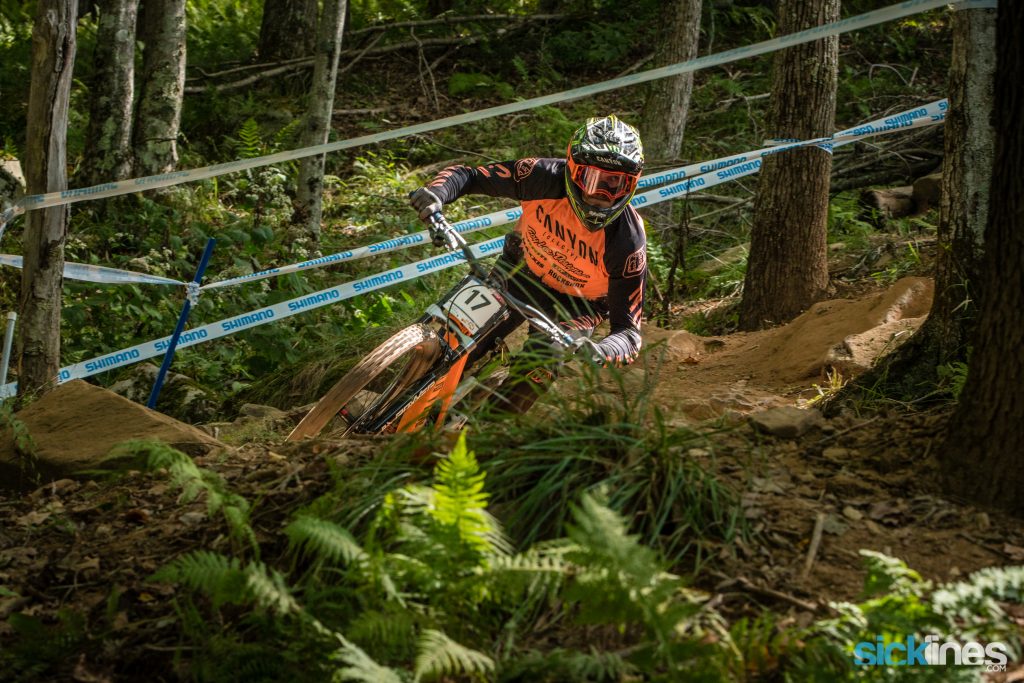 Riders were quickly getting up to speed on the course and it became a game of refinement. How low can you go, how much exit speed can you carry, and more. This caused some racers to grenade themselves or their bike in qualifying and finals.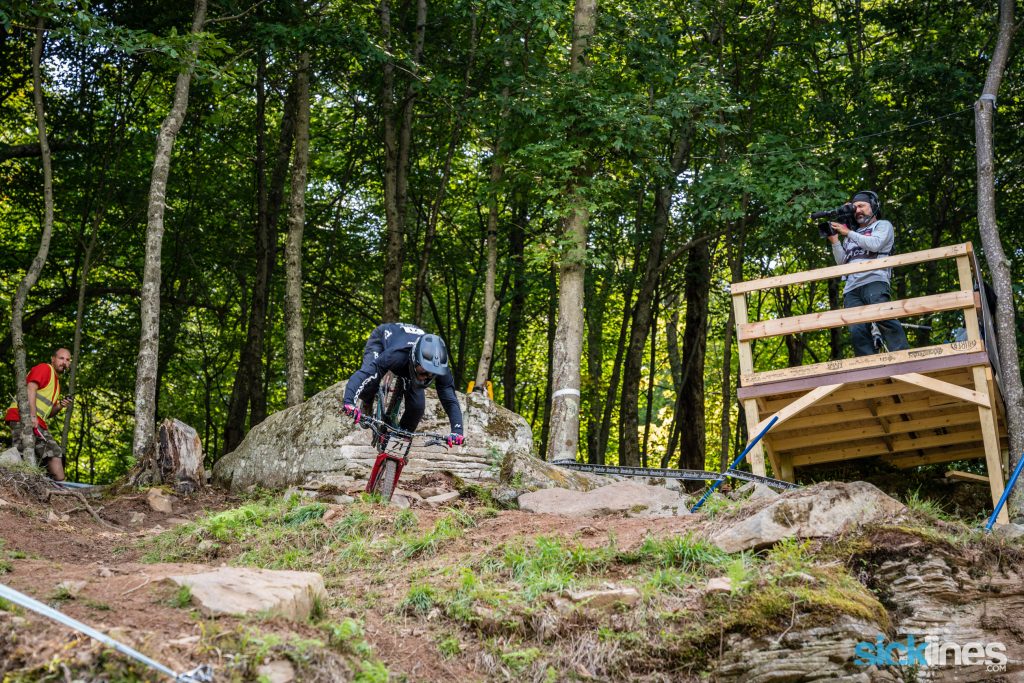 The World Cup leader is currently still Thibaut Daprella but he ended up crashing in qualifying and finals.
Loris Vergier closes the gap significantly in the overall heading into the final World Cup #6 this weekend at Snowshoe due to his third-place showing at Snowshoe WC #5 but it wasn't without drama as Loris crashed into a tree (the same one Greg Minnaar hit) during qualifying.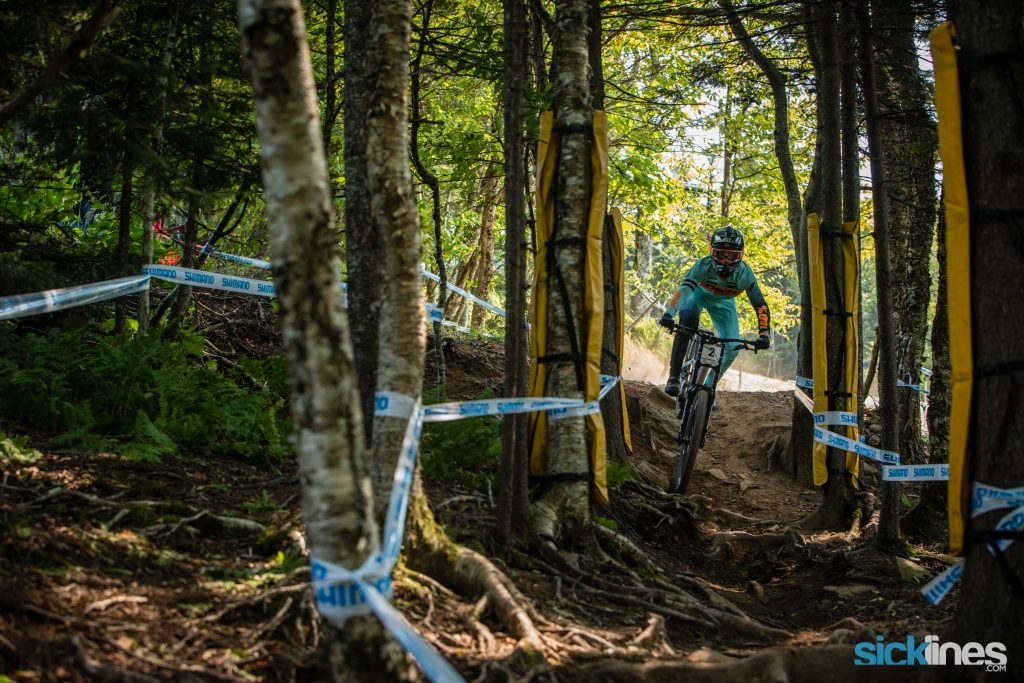 Dakotah Norton has been on a tear lately and it wasn't his day today for the win but he put in a solid effort and grabbed 6th in the finals. He's going to be a threat again come Saturday.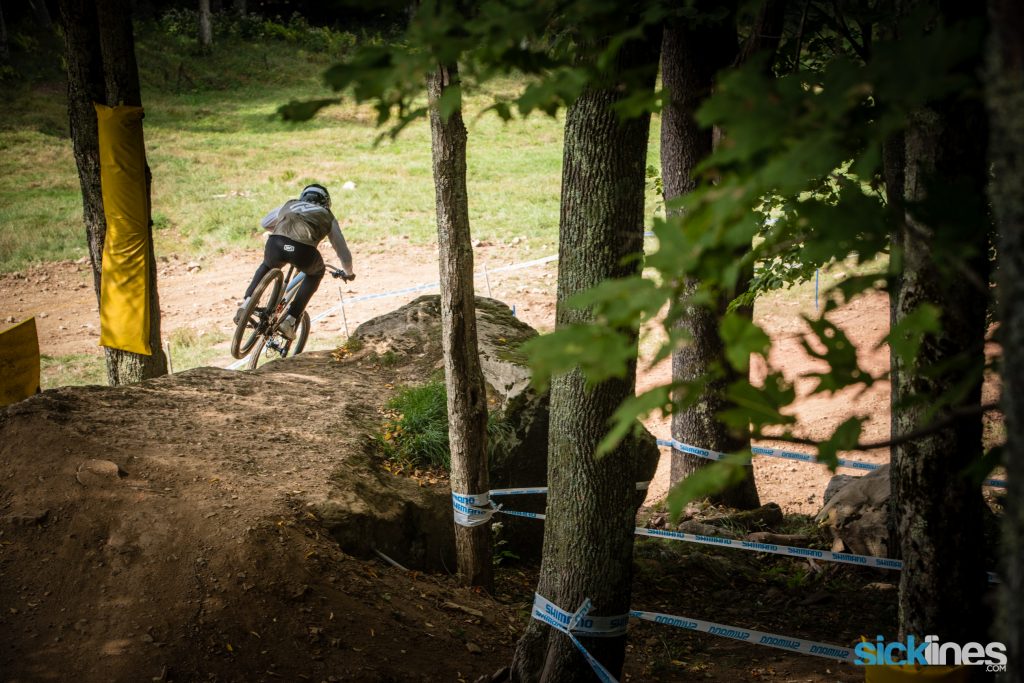 Elite Women
The Elite women are flying at Snowshoe and that comes with consequences sometimes. Myriam Nicole was the top qualifier by over 7.5 seconds. In her race run, however, she crashed in a high-speed rocky section on the trail near the pinball area. She managed to dust herself off and realign things.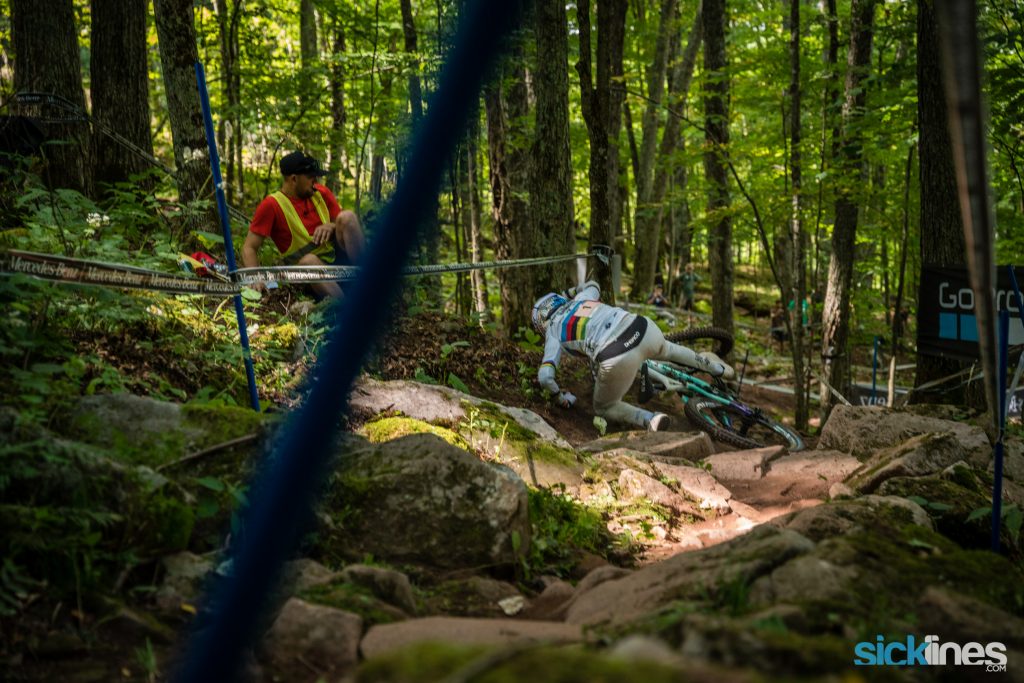 Camille Balanche had a good run and took second once all the female racers were down.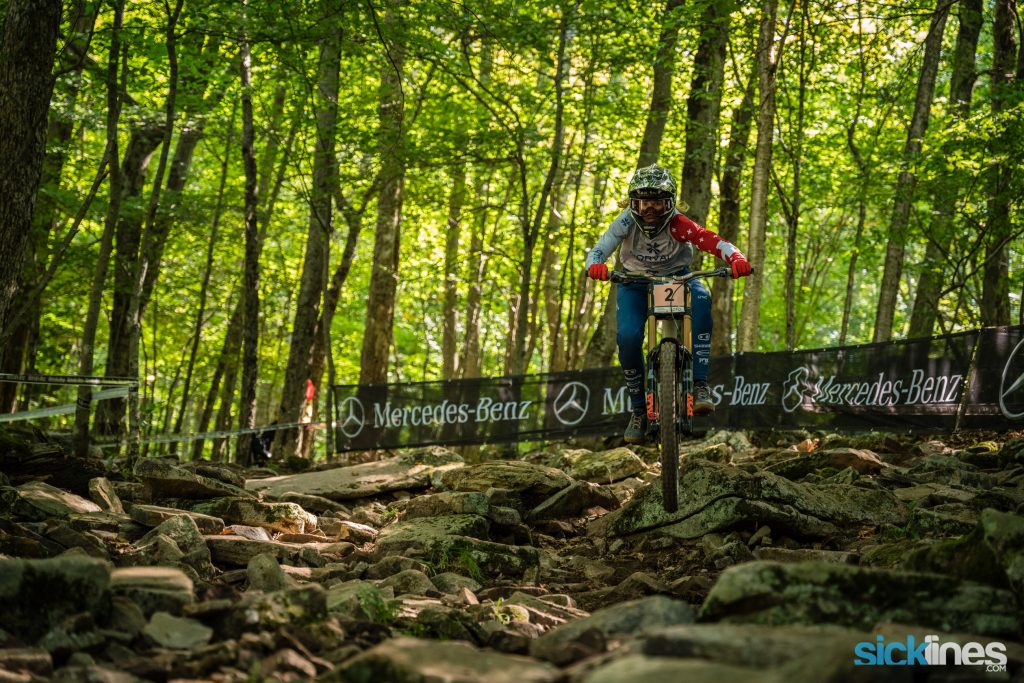 Valentina Holl took advantage of this mishap and took the win at Snowshoe by over 4 seconds with a 3:40.233 almost besting Myriam's qualifying time of 3:39.535. Like Reece Wilson, she took her first-ever World Cup win as a result.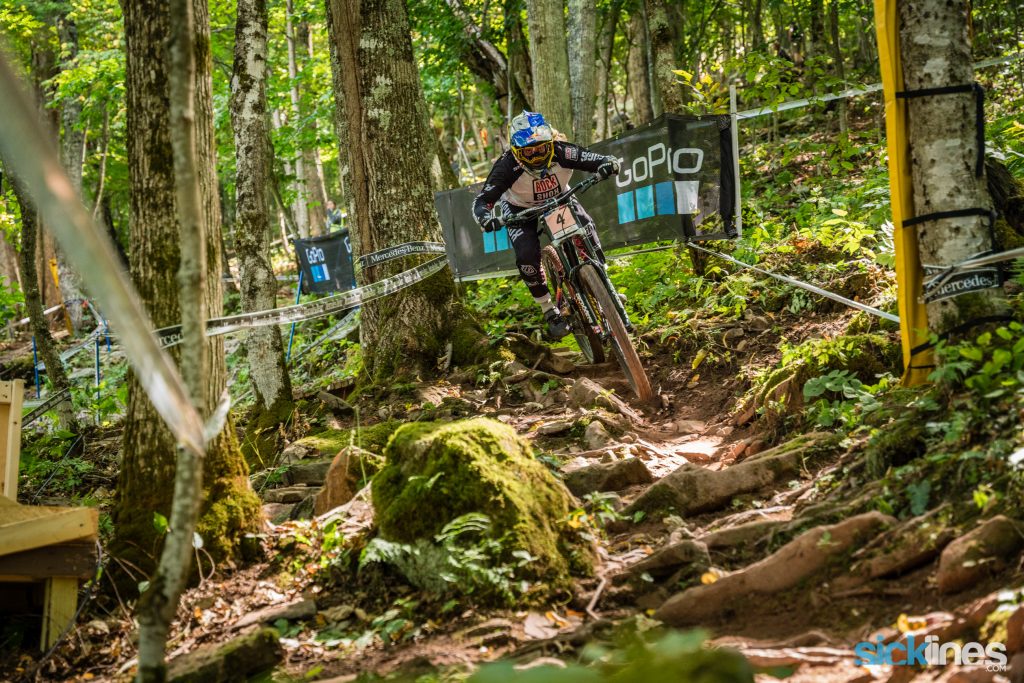 Elite Men
After the Elite women finished all eyes returned uphill to watch the Elite men. Due to Loris' crash in the upper woods area during qualifying, he came down a bit earlier than normal and slotted himself into the lead with many riders left to come.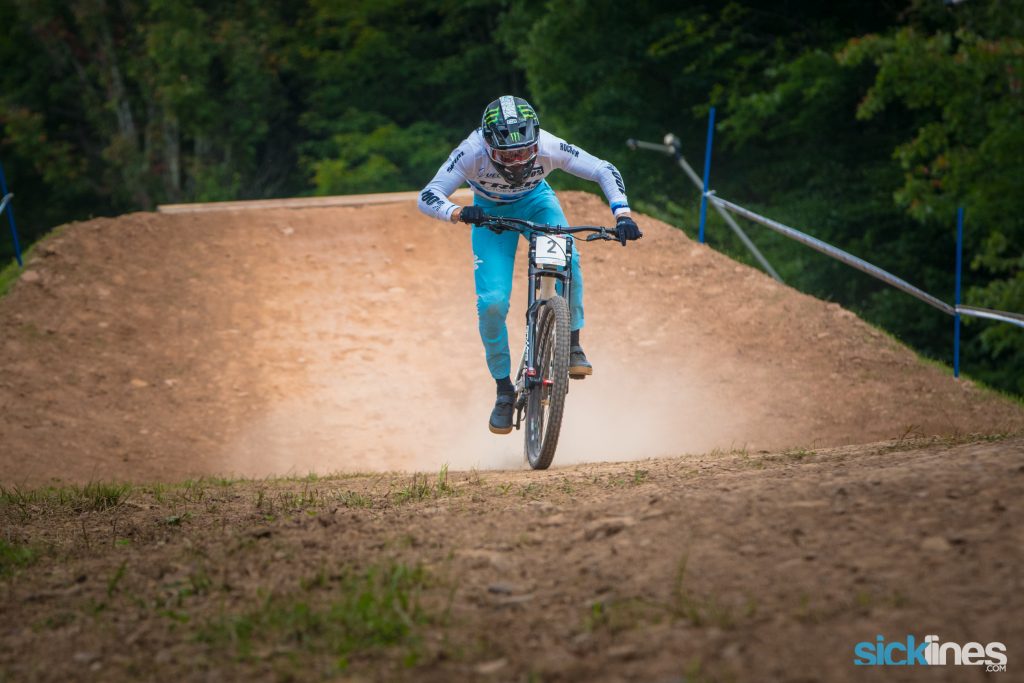 Amaury Pierron is a dangerous man on this course as he almost won back in 2019 but was bested by Danny Hart. This year he slotted into 10th place. Look for Amaury to push again for a podium on Saturday at World Cup #6 at Snowshoe.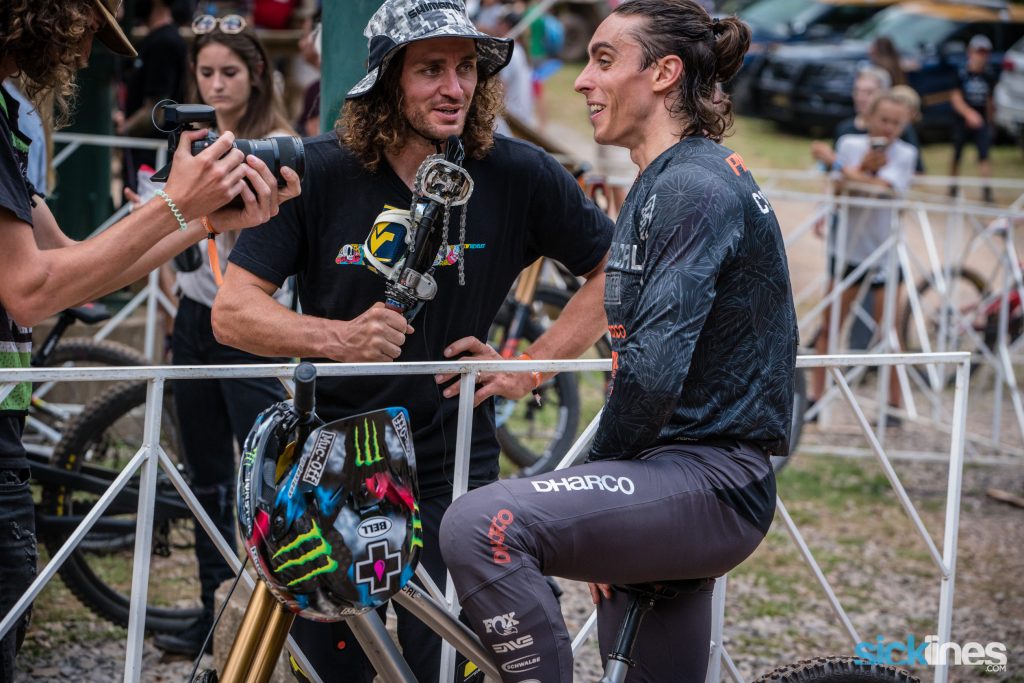 Super Bruni came down early as well due to a flat rear tire he suffered in qualifying and all eyes were on his as the split times showed him performing well on course.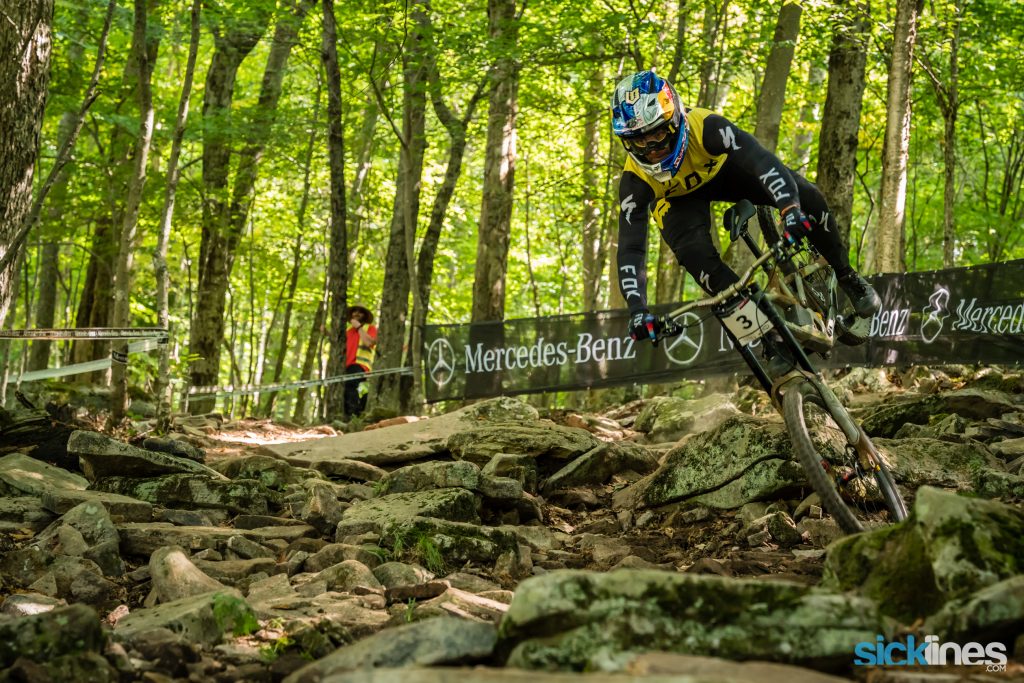 Specialized Gravity had a great run and Loic Bruni was on a charge as his teammate Finn Iles won qualifying and he doesn't like to be second fiddle on race day.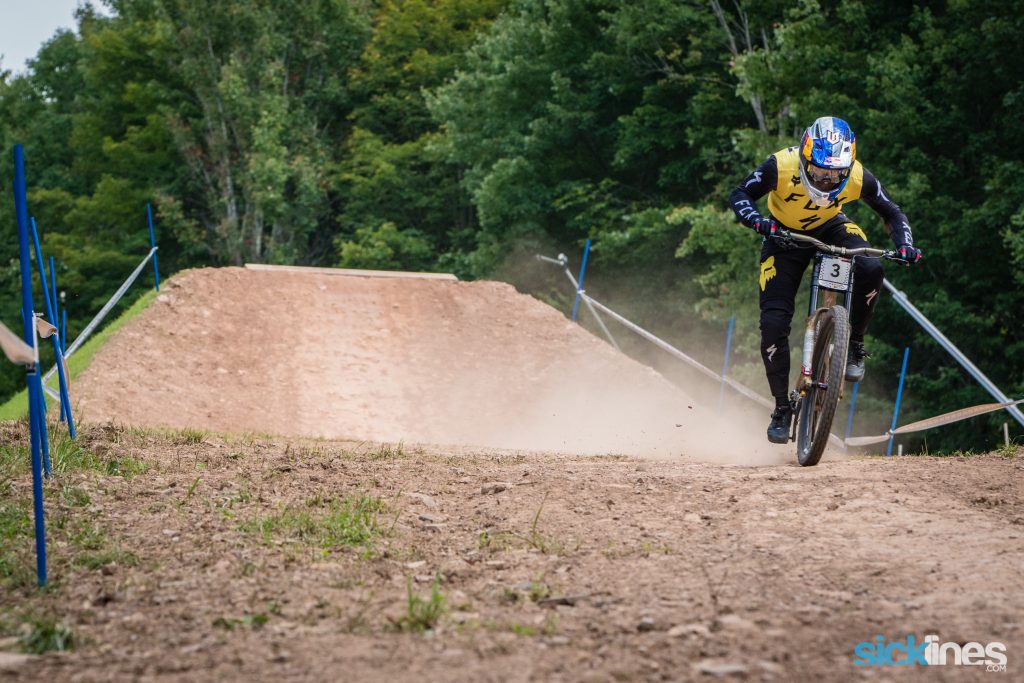 Reece Wilson has never won a World Cup race but has won World Championships so he knows what it takes to win. Like many riders, he was looking fast throughout the week.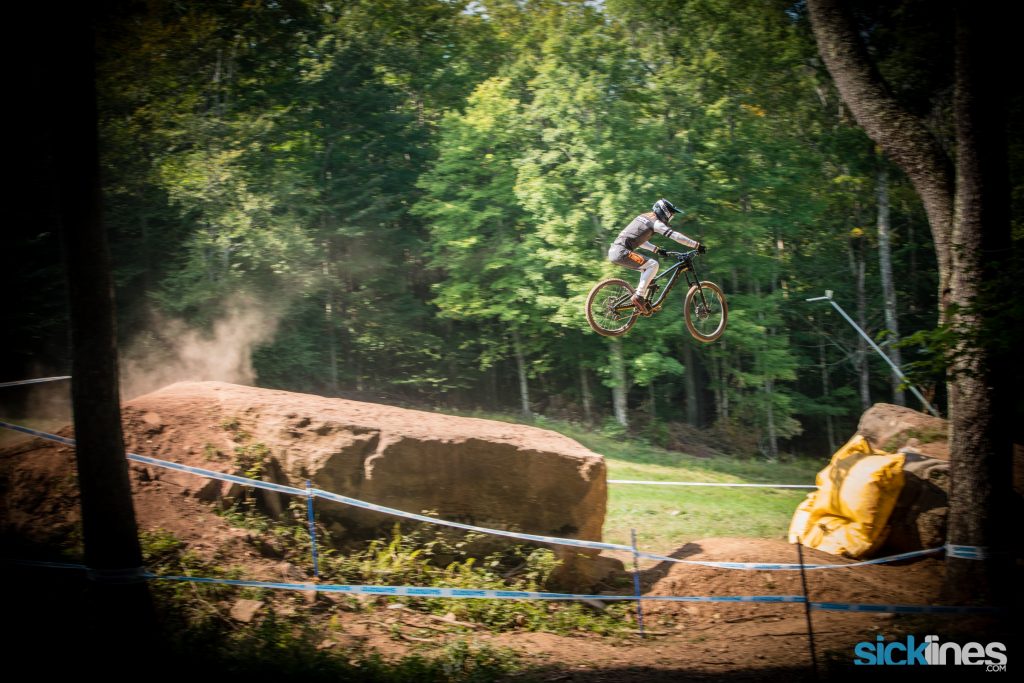 Reece Wilson qualified 8th place and with the talent at this race was no small feat given how precise riders had to be. He put together an amazing run in the finals and came down with a 3:10.066 besting Loic Bruni's 3:10.098. Loris rounded out the top three with a 3:10.646.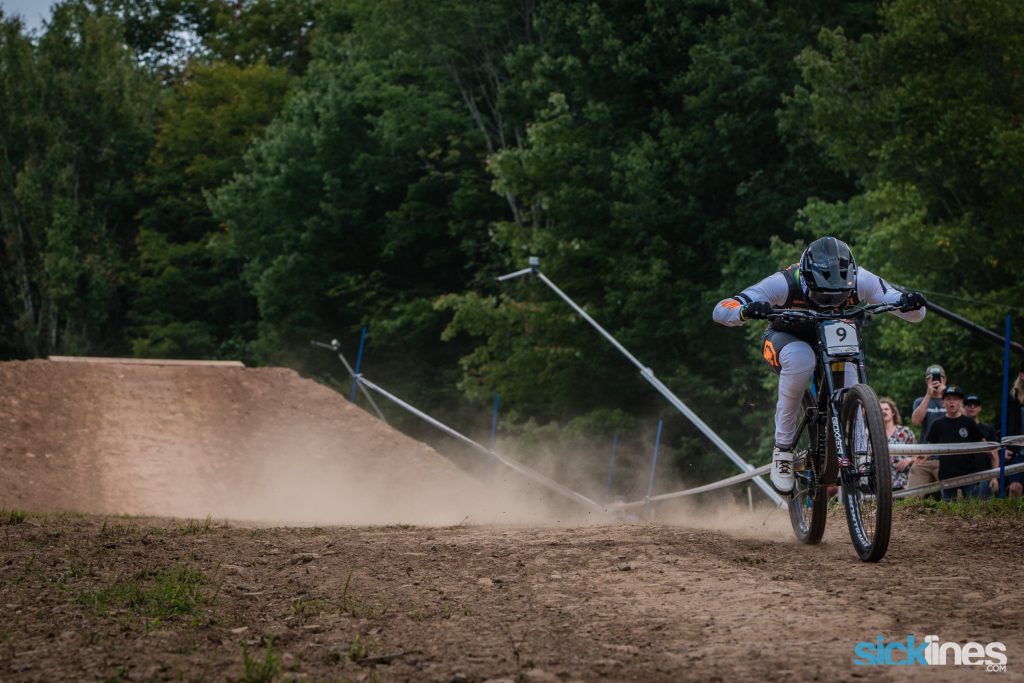 Rider after rider continued down the hill but none could touch Reece's time.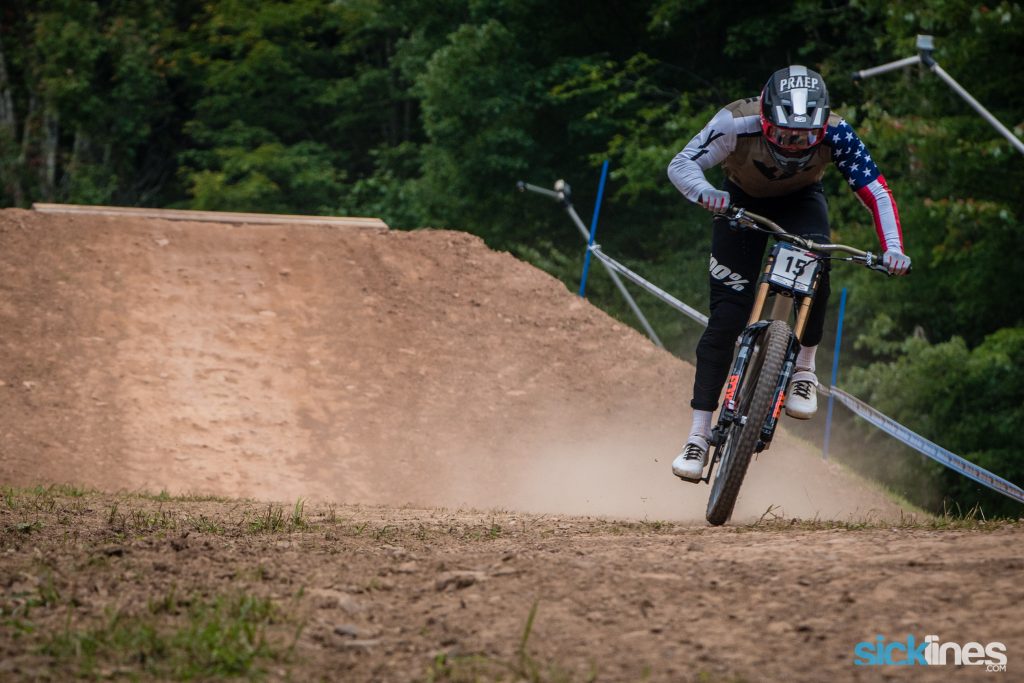 Luca Shaw didn't have it in the cards at this round after qualifying third but he is hungry.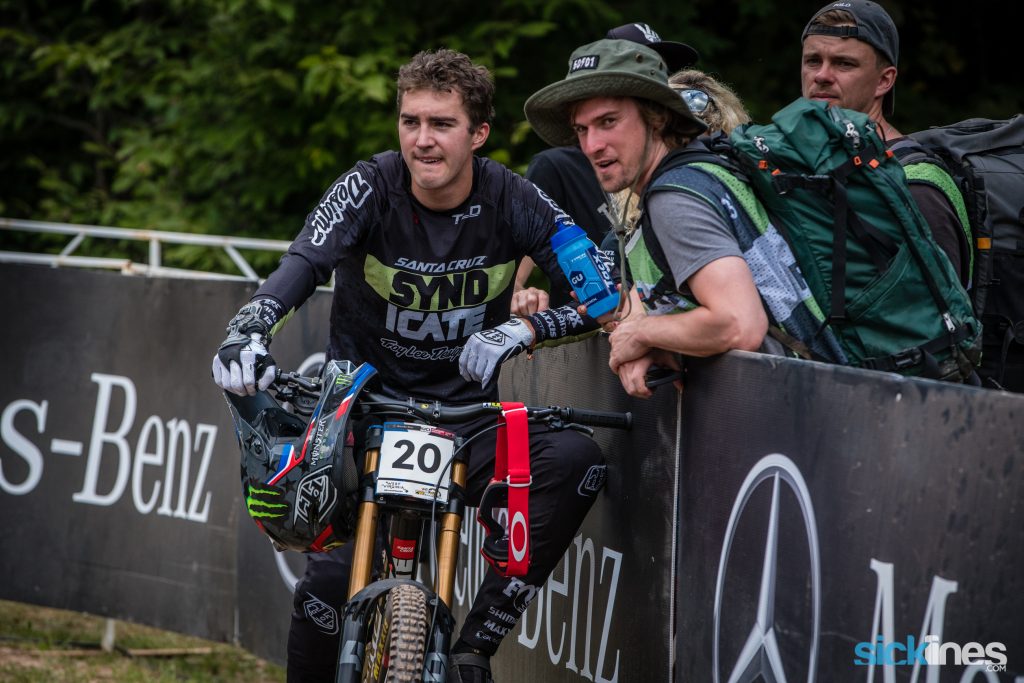 The last rider down the hill was Finn Iles who put down a storming run in qualifying. The pressure at the top of the gate must've been immense for him. He ended up in fourth with a 3:11.355 and the fate for Reece was sealed. Trek had a good day on the mountain as Loris finds himself in striking distance for the overall and Reece has now won his first World Cup race.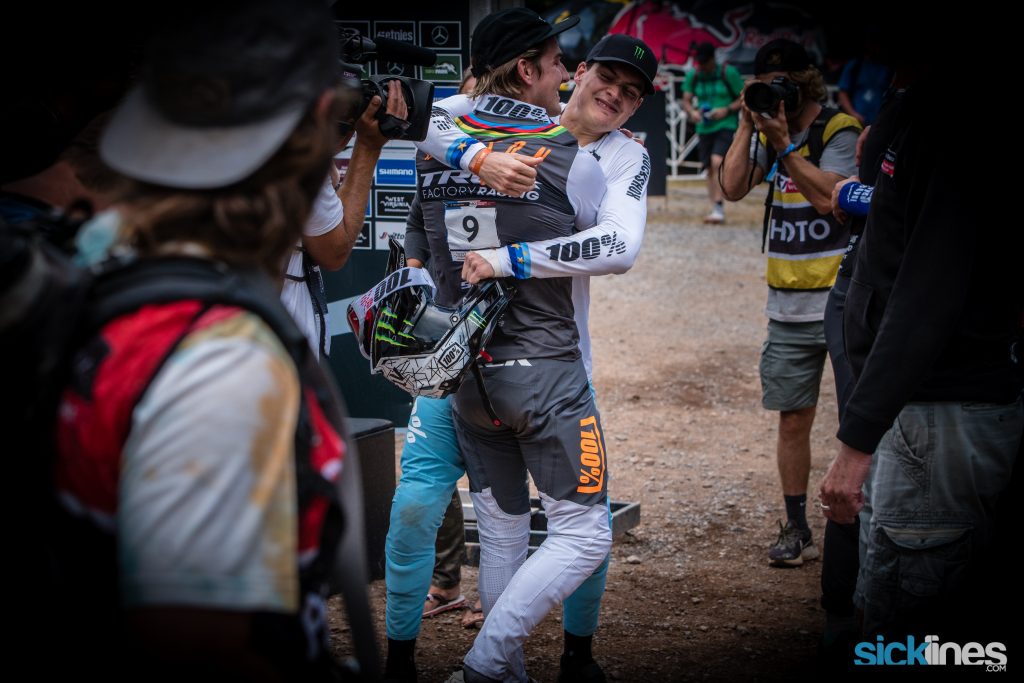 Round #6 is right around the corner at Snowshoe this weekend with extra points on the table to make things even more interesting. Tune in live to watch the moments as they happen!
Videos: Winning Runs
Overall 2021 World Cup rankings after Snowshoe
Elite Women
| | | |
| --- | --- | --- |
| 1. | Myriam Nicole | 985 |
| 2. | Camille Balanche | 895 |
| 3. | Valentina Höll | 875 |
| 4. | Tahnée Seagrave | 786 |
| 5. | Monika Hrastnik | 587 |
Elite Men
| | | |
| --- | --- | --- |
| 1. | Thibaut Dapréla | 752 |
| 2. | Loris Vergier | 706 |
| 3. | Loïc Bruni | 627 |
| 4. | Reece Wison | 529 |
| 5. | Laurie Greenland | 483 |
Full Results
Elite Men
Elite Women
JrX Men
JrX Women