It's race day today and you can tune in to watch the race live today at https://www.redbull.com/us-en/events/uci-mountain-bike-world-cup-usa
Qualifying
Finn Iles took the top spot in Elite men qualifying at Snowshoe for the Mercedez-Benz UCI World Cup DHI #5. Throughout the week the Specialized Gravity team has been doing some data acquisition on course in addition to getting some new custom bikes.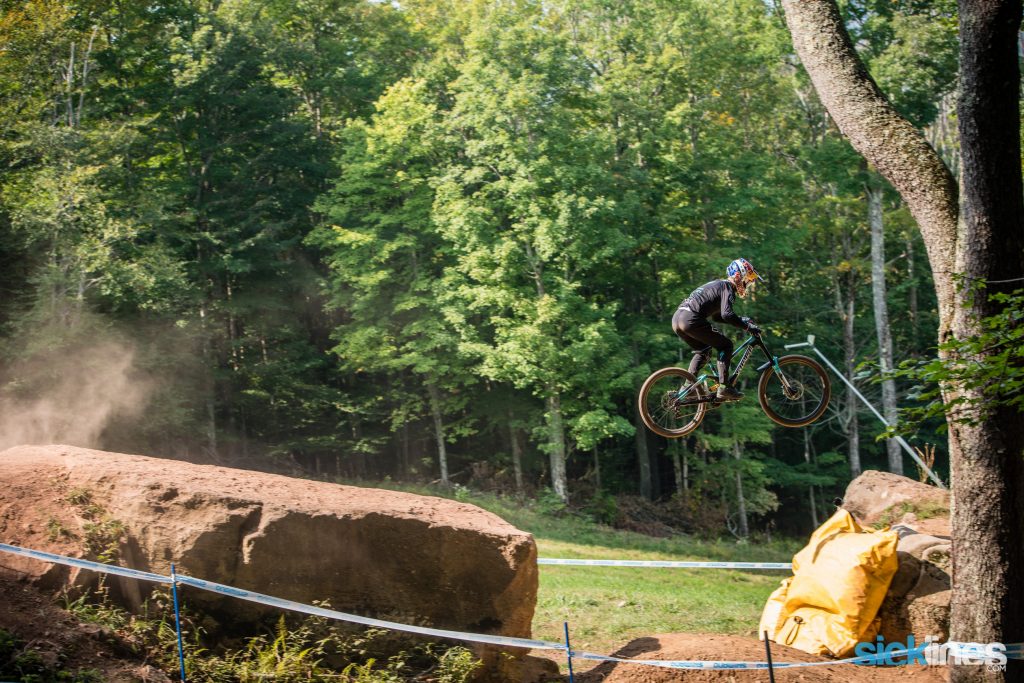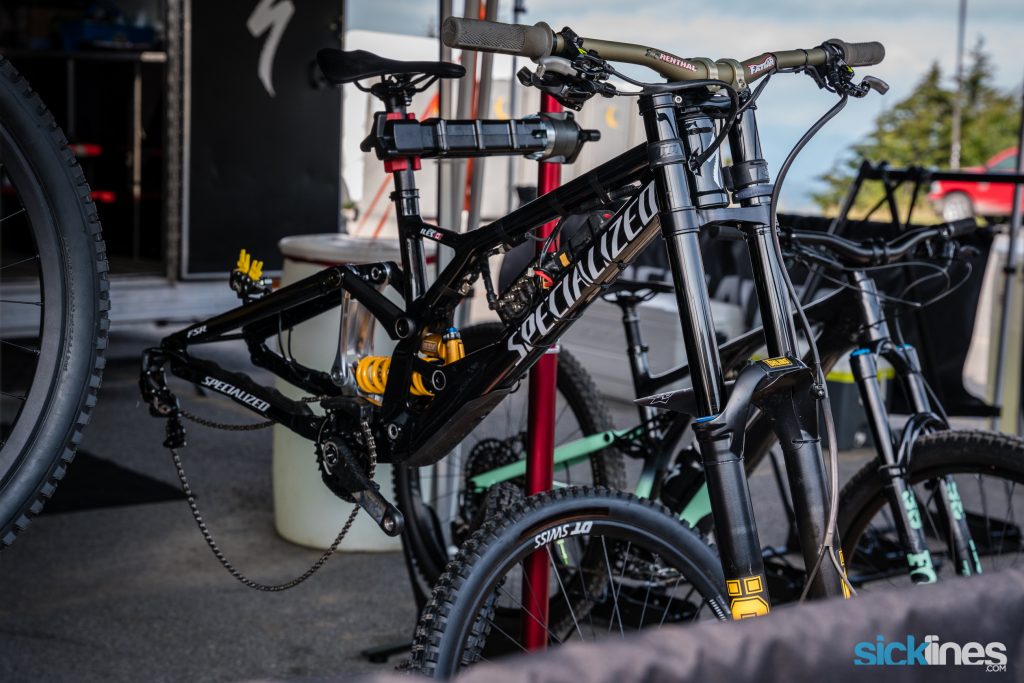 Red Bull Qualifying Video
Loic Bruni ended his qualifying run with a flat which wasn't too uncommon. He came through the wild zone rock garden with quite a pace so it's no surprise. He managed to ride this potential rocky crash out in qualifying.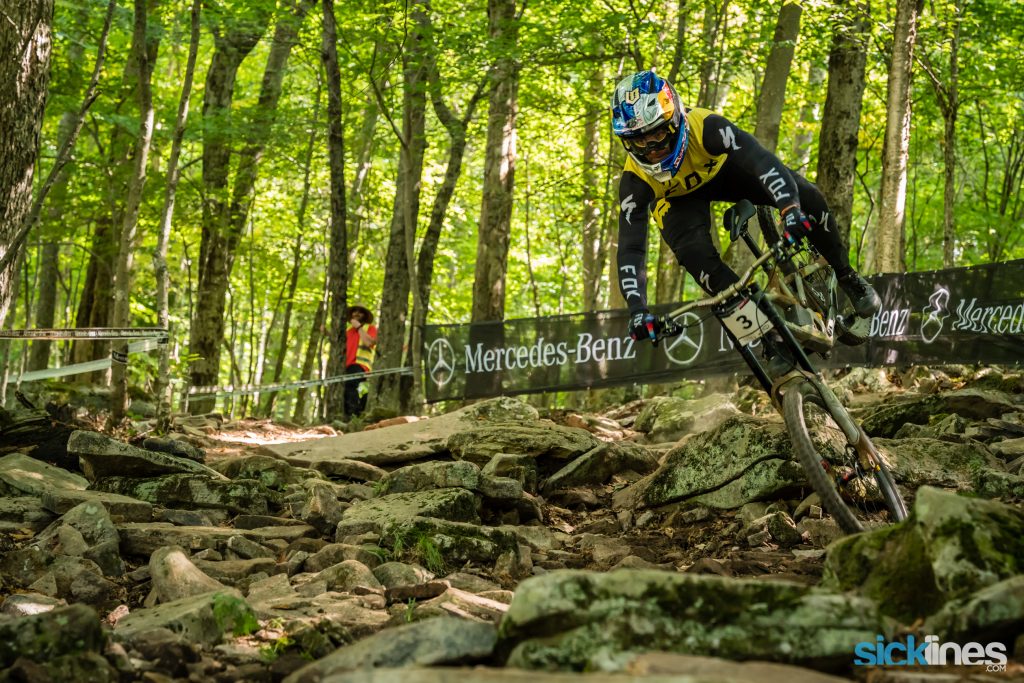 During qualifying, there was a course shut down due to a big rock moving in the wild zone. This rock was used as a landing for some riders but you can't see it until after you're off the drop. The course workers and volunteers made quick work of the adjustment to keep riders safe.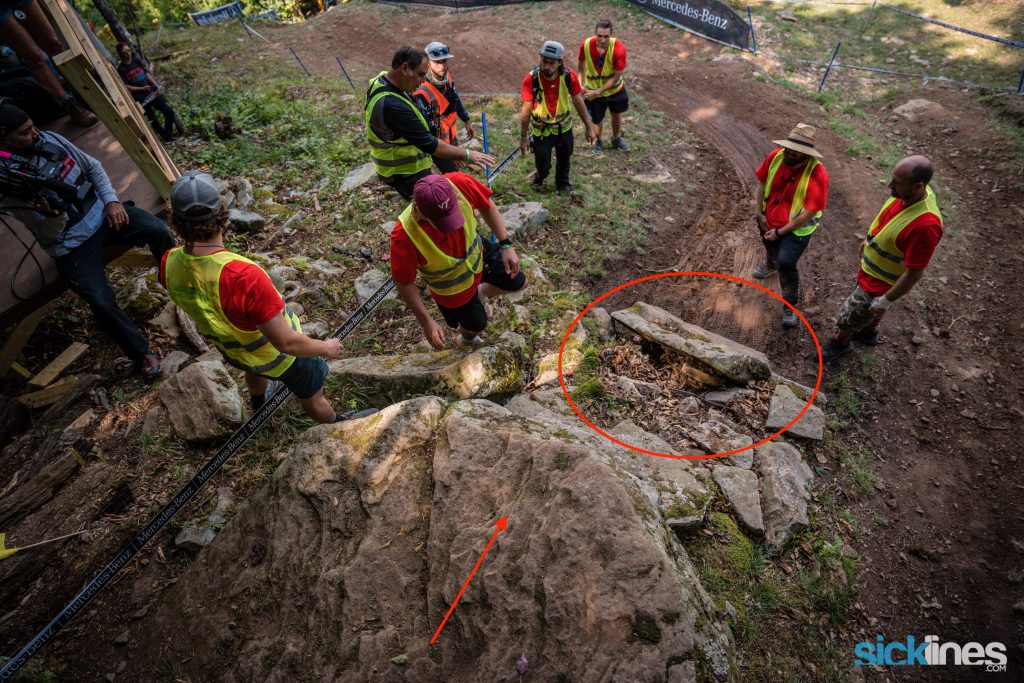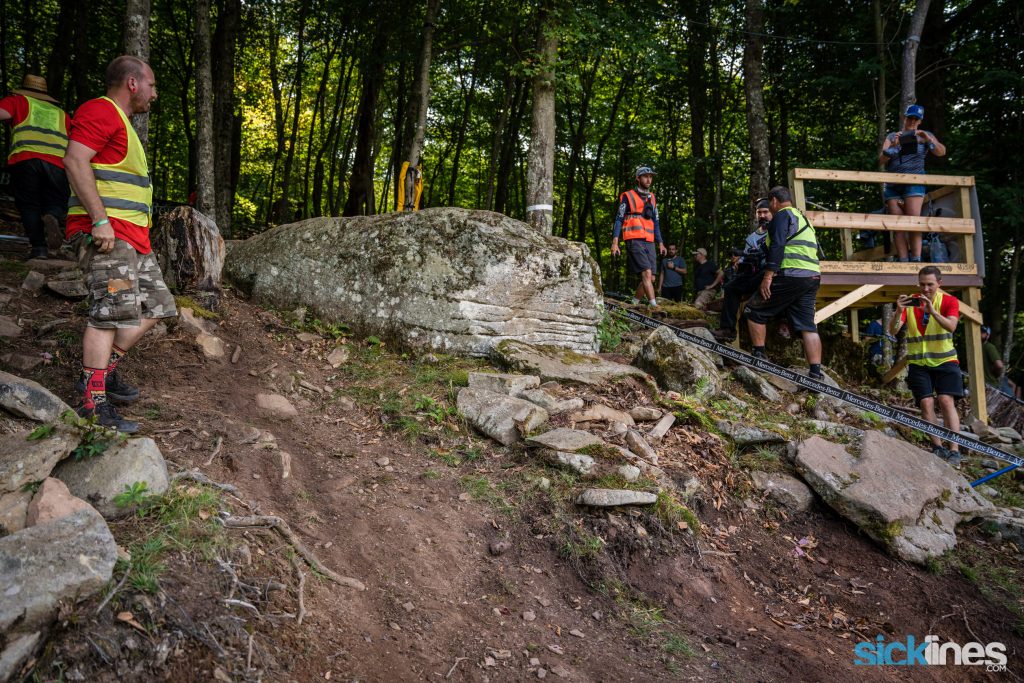 You don't want to get off-line coming off this rock and Norco Factory Team DH rider Elliot Jamieson finds out the hard way.
Luca Shaw grabbed third in qualifying and was the top USA qualifier. Dakotah Norton (cover photo) also representing the USA took fourth.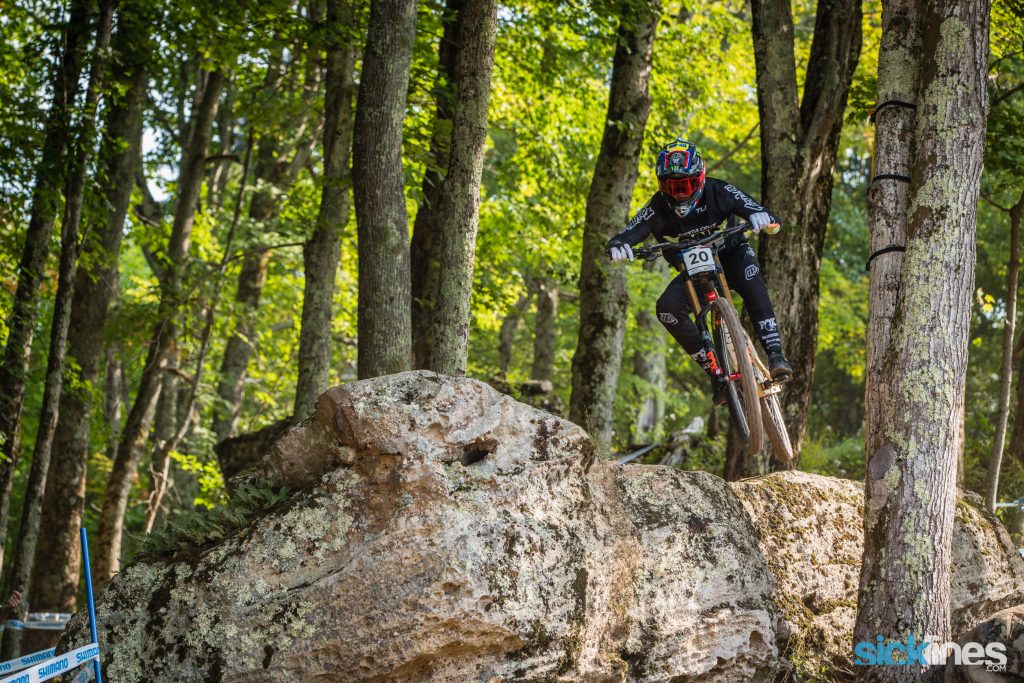 There was a lot of carnage on the fast dry course. Greg Minnaar and Thibaut Daprella went down in qualifying. Greg is in good spirits considering he broke his handlebar and hit a tree with his shoulder. Riders are looking for every second on course and it's tricky to ride the fine line at the speeds they're going.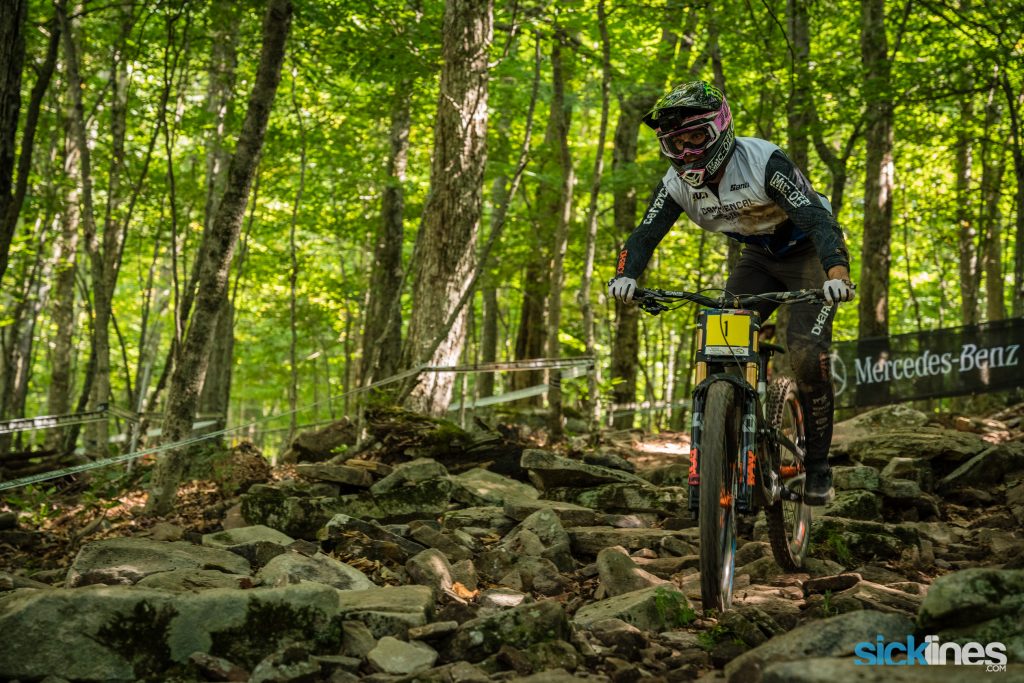 Benoit Coulanges was looking fast and smooth on course and ended up nabbing second place in qualifying.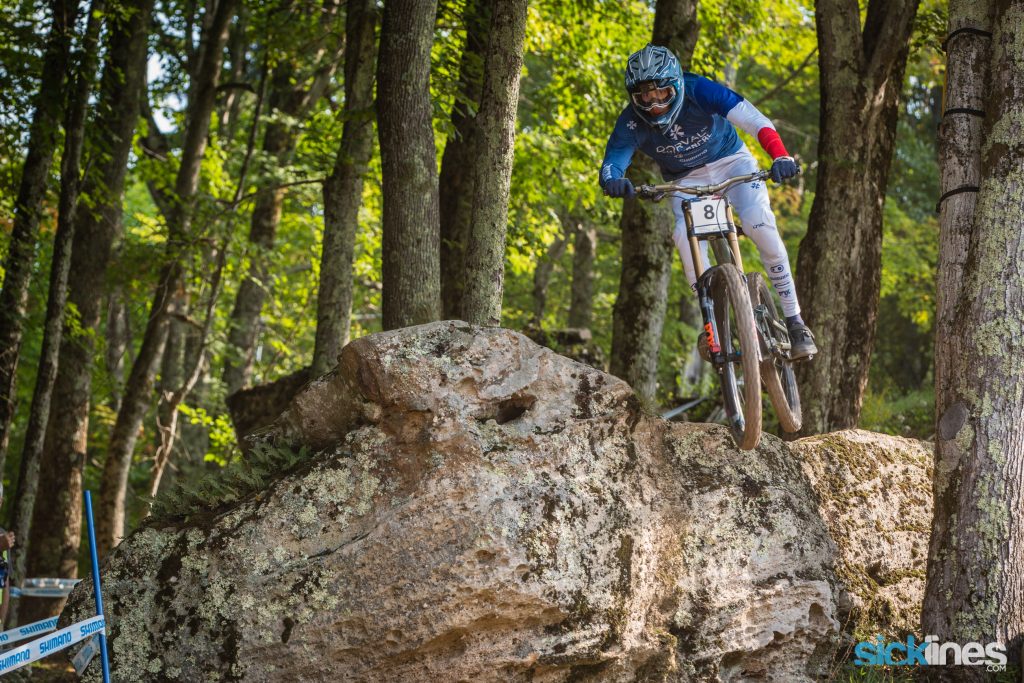 The course is running well and there are spots with a bit of dust during training. Troy Brosnan navigates through and grabbed 6th in qualifying.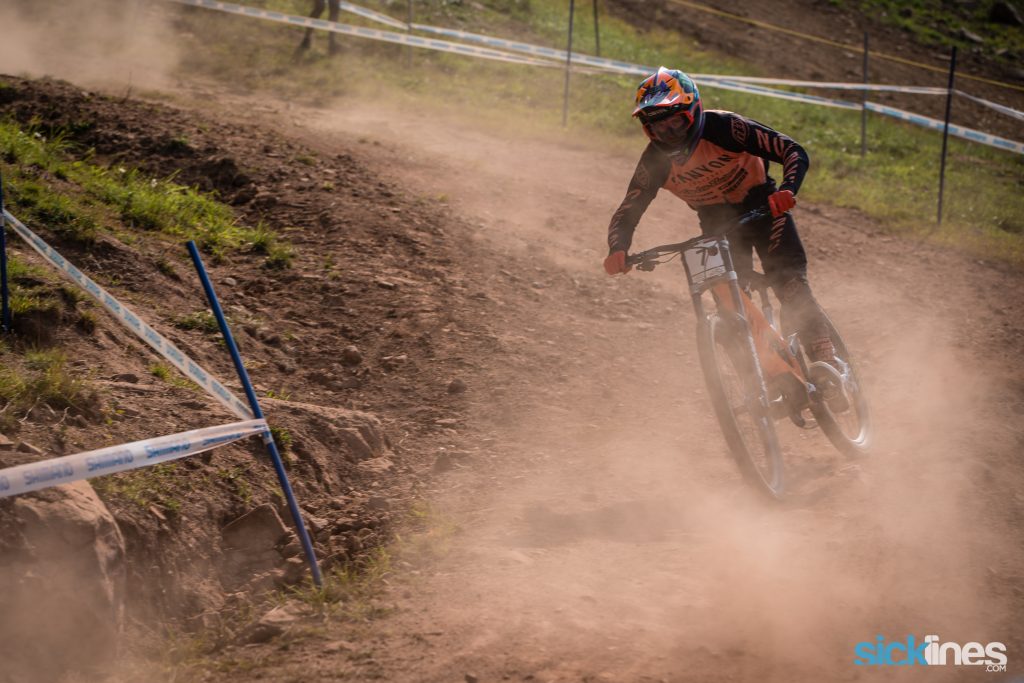 In Elite women, Myriam Nicole confidently took qualifying by 7.5 seconds. Wow.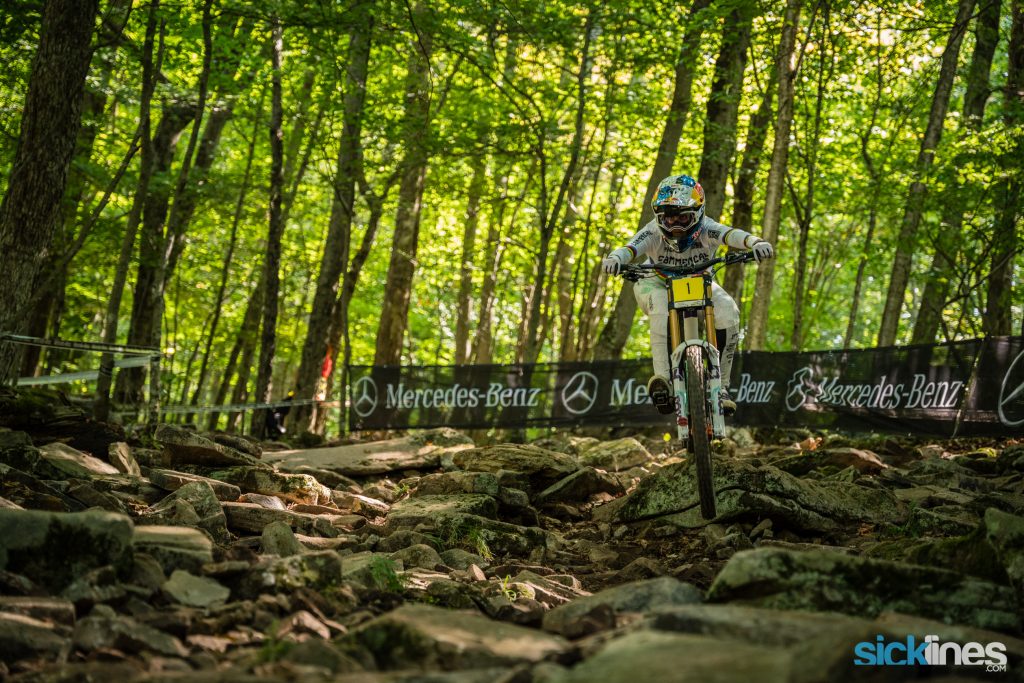 For full qualifying results, check out our full qualifying results post.
Tune in to watch the race live today at https://www.redbull.com/us-en/events/uci-mountain-bike-world-cup-usa