The first day of practice is always a good one. Riders, mechanics, staff, and everyone has a bit of tension. Track walk helps riders figure out where they want to go but it's not until you put the tires in the dirt that things become real.
Loic Bruni and his super-team prepare his Specialized Demo that was freshly painted for this race. Check out more pictures of his bike here if you're keen. A bit of a zen moment of relaxation for Super Bruni before dropping in.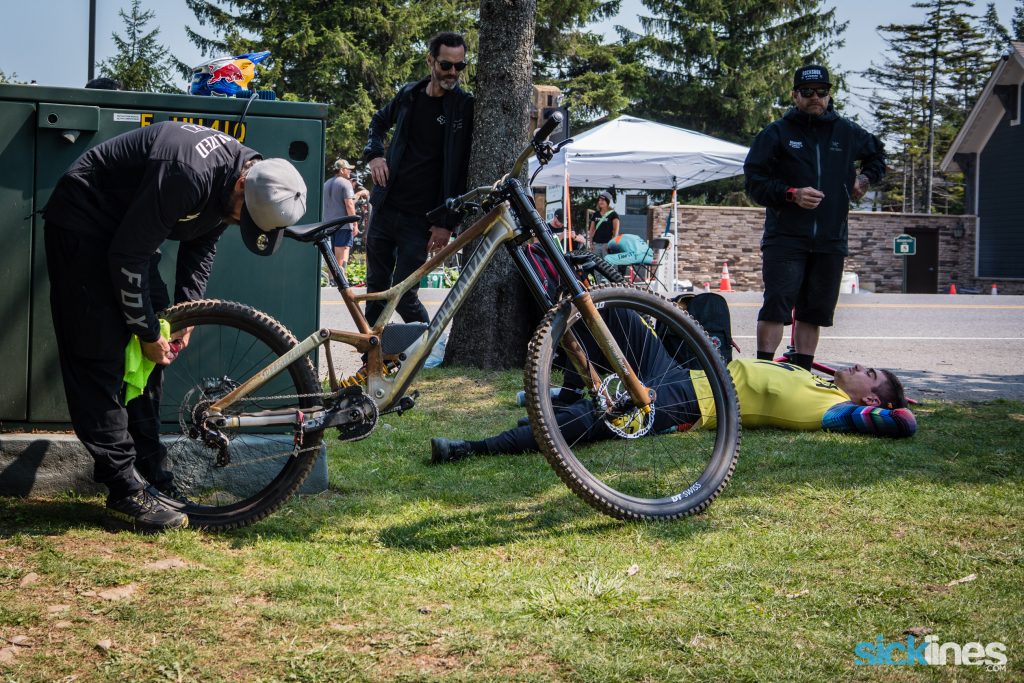 Don't sleep on Loic Bruni though. He's ready to win this race if given the opportunity. He sends it deep in the step-down and visually had a quick pace through this area of the track.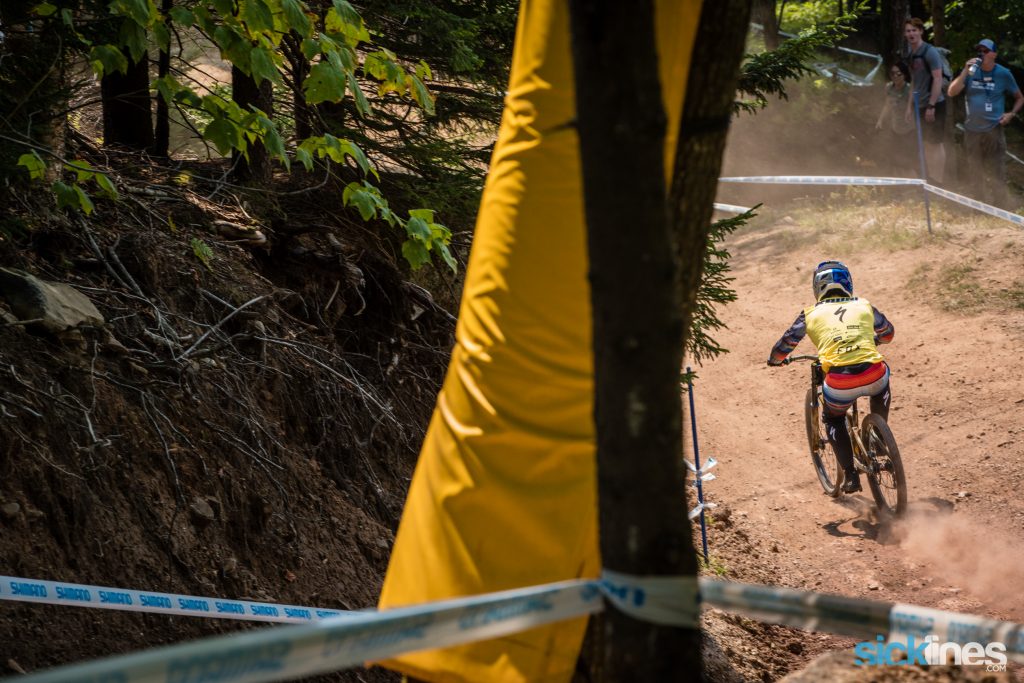 Finn Iles runs his data-acquisition bike to see where he can gain any precious seconds.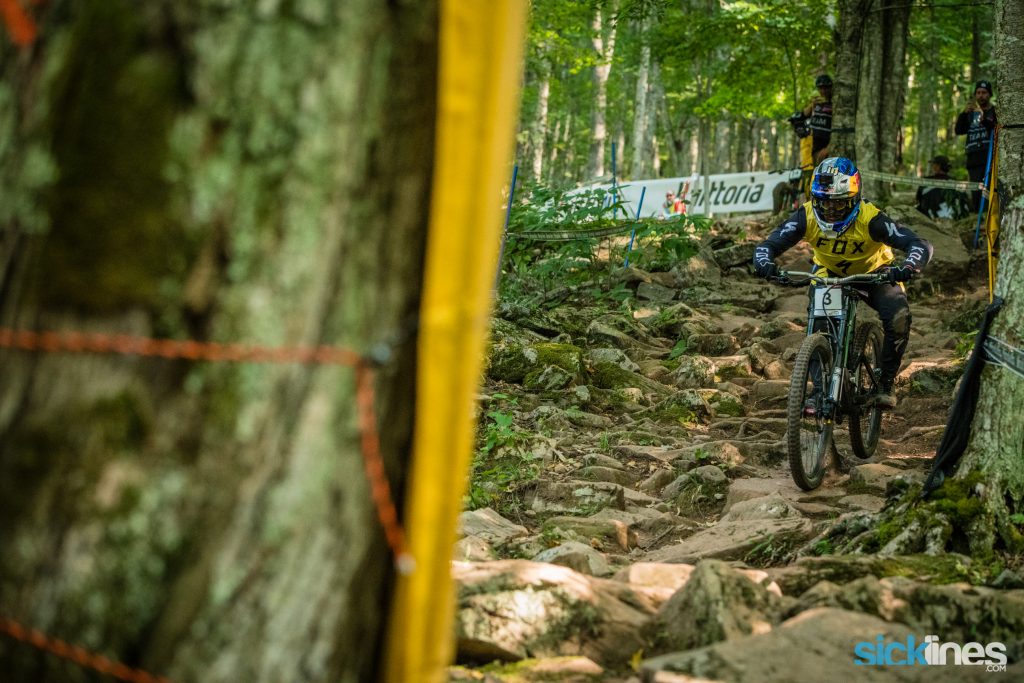 Troy Brosnan dips into the top of the track into the first meaty section of the trail. Riders have to safely navigate a tight corridor lined with trees.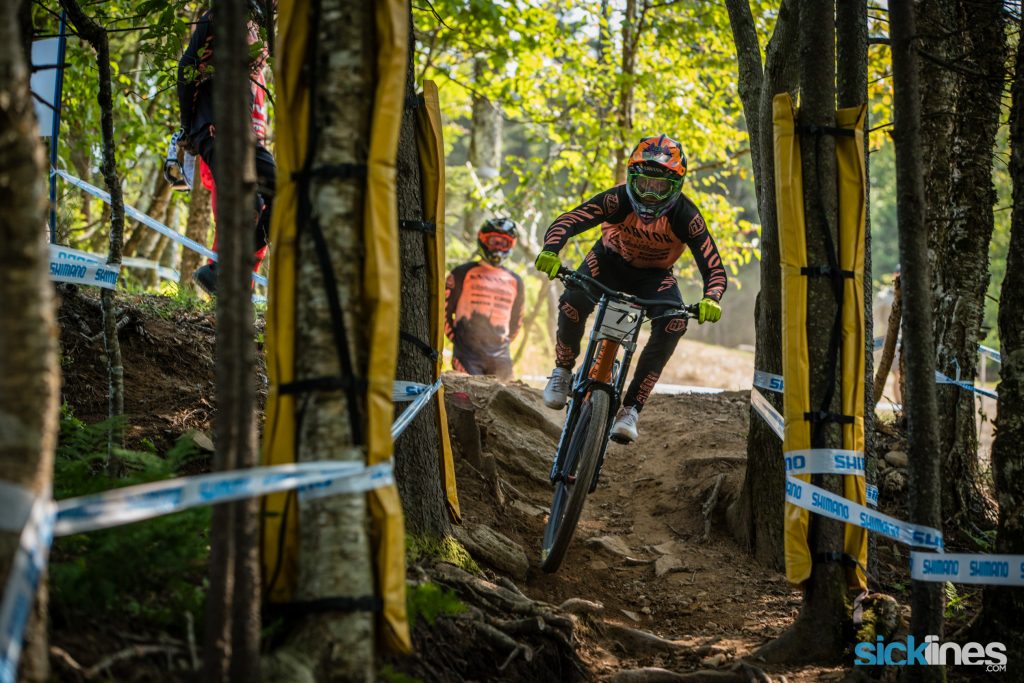 Matteo Iniguez on the Commencal Nobl sends it through the trees in a glorious fashion. Nice kit too.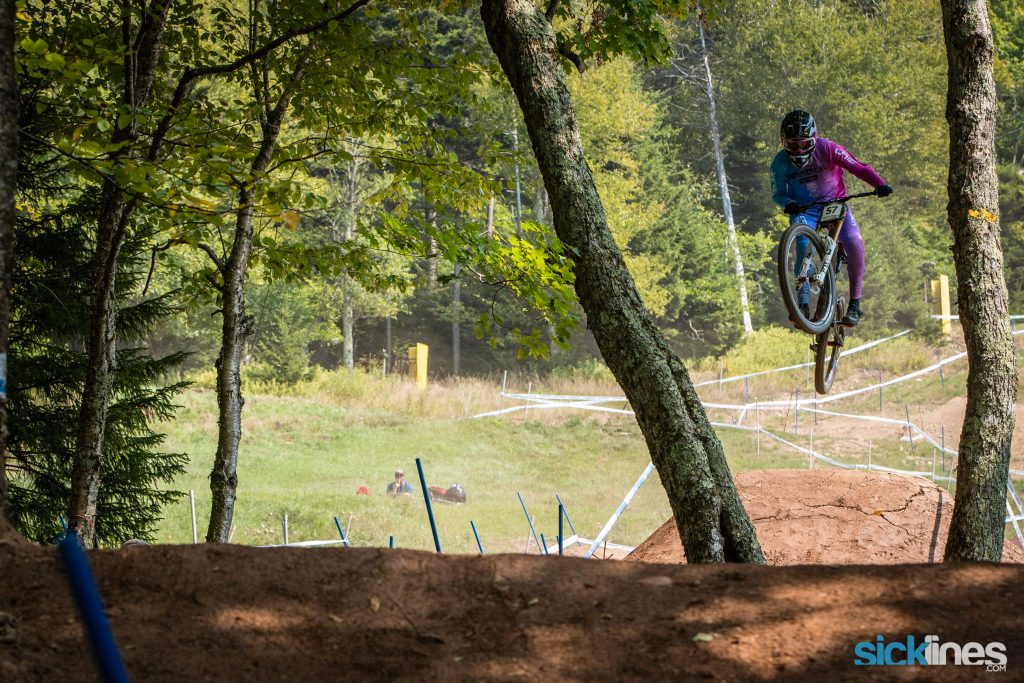 Thibaut Daprela and the Commencal Muc-Off team are here to win. Their team is on pace and looking fast.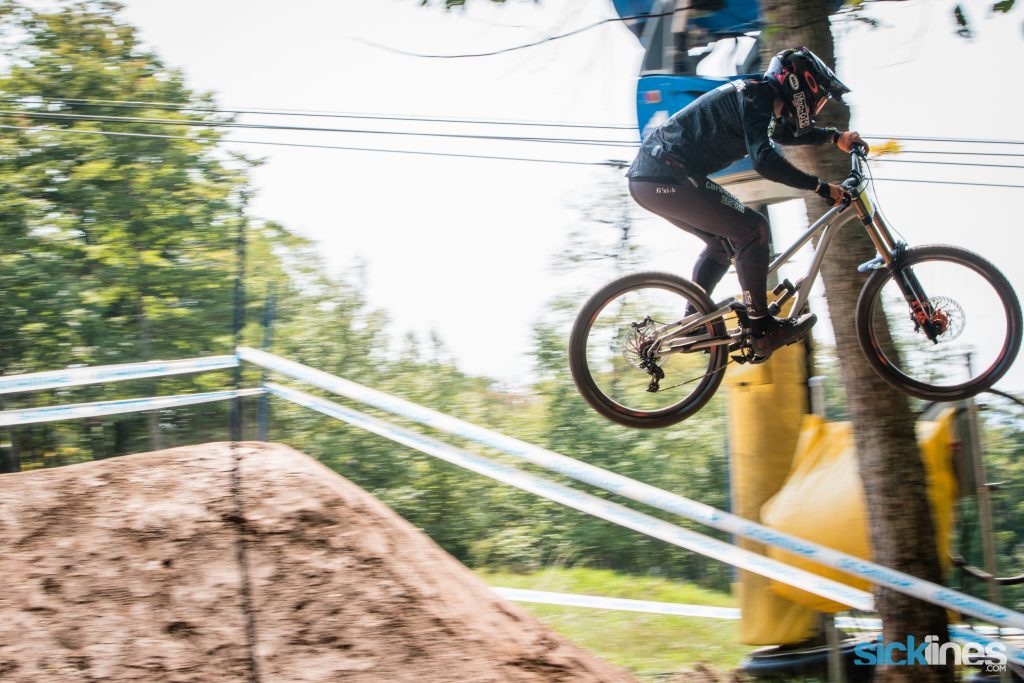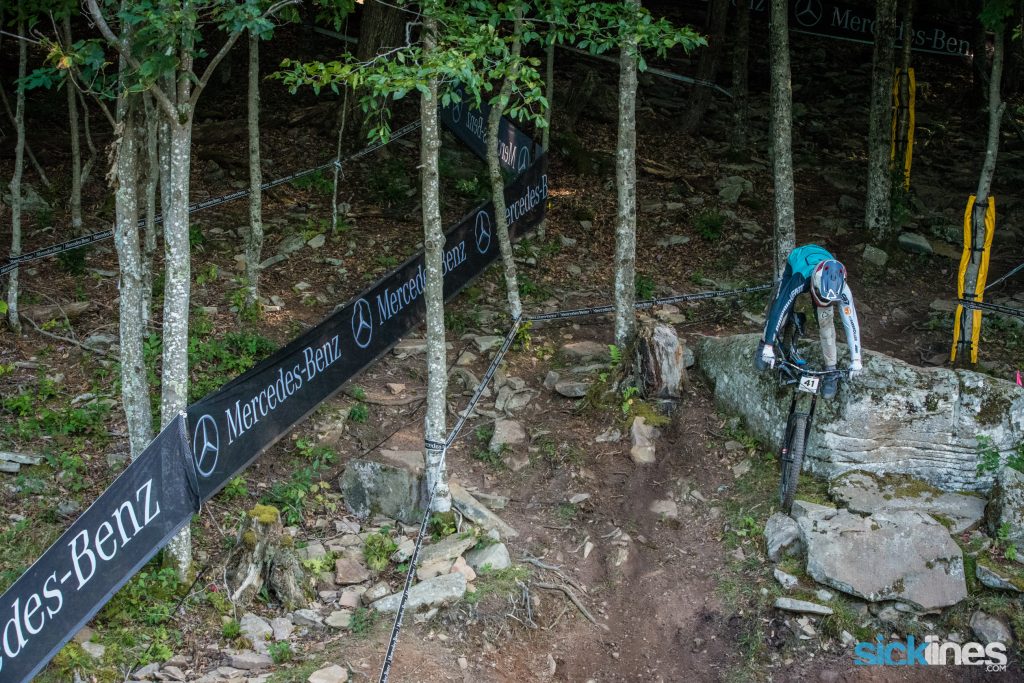 If you've ridden at Snowshoe… you know this spot is treacherous if you're off-line. You also probably know what's about to happen based on him missing the right line. Henry Kerr ends up clipping the rock after getting off-line in the picture above and the result was a nose wheelie all the way to near death.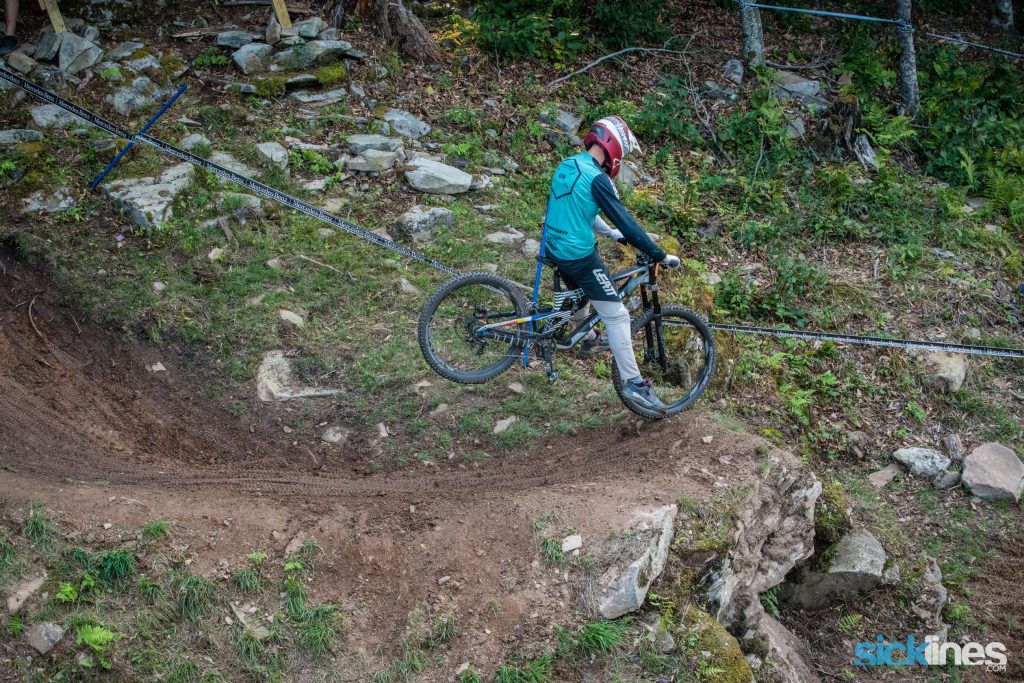 KHS' Nic Nestoroff sporting an American-themed motif. Bling bling on the step-down.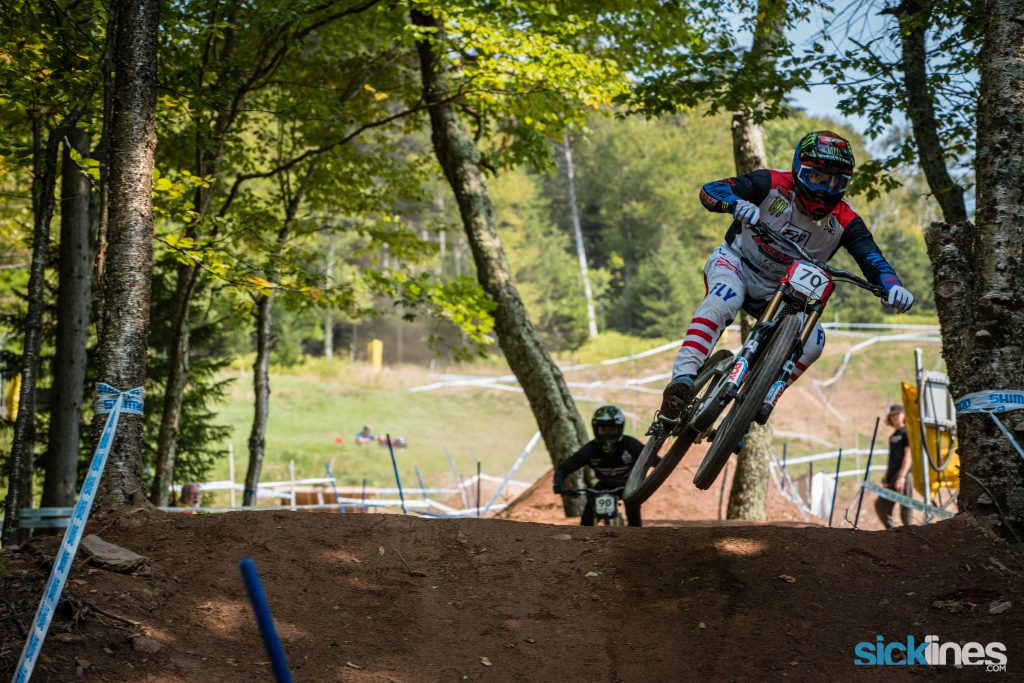 Loris Vergier was the top guy in timed training today> He looks comfortable and hungry for a win on this track.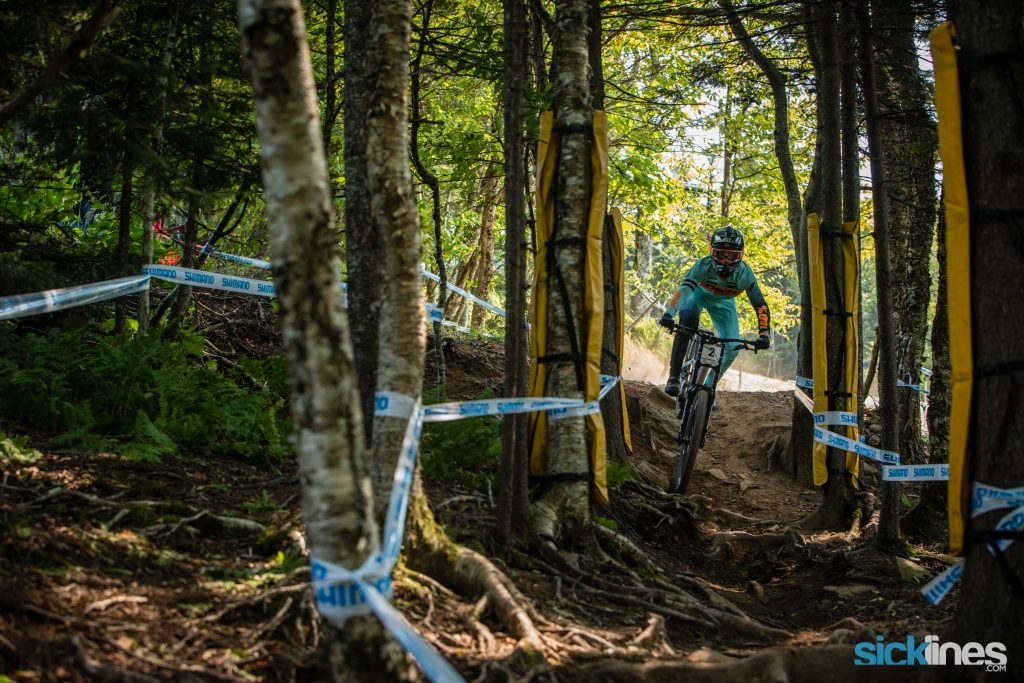 The light hits differently when you're the 2021 World Champion. Myriam Nicole onboard her World Championship winning bike. She's riding a wave of confidence and is a threat this weekend in the Elite Women category.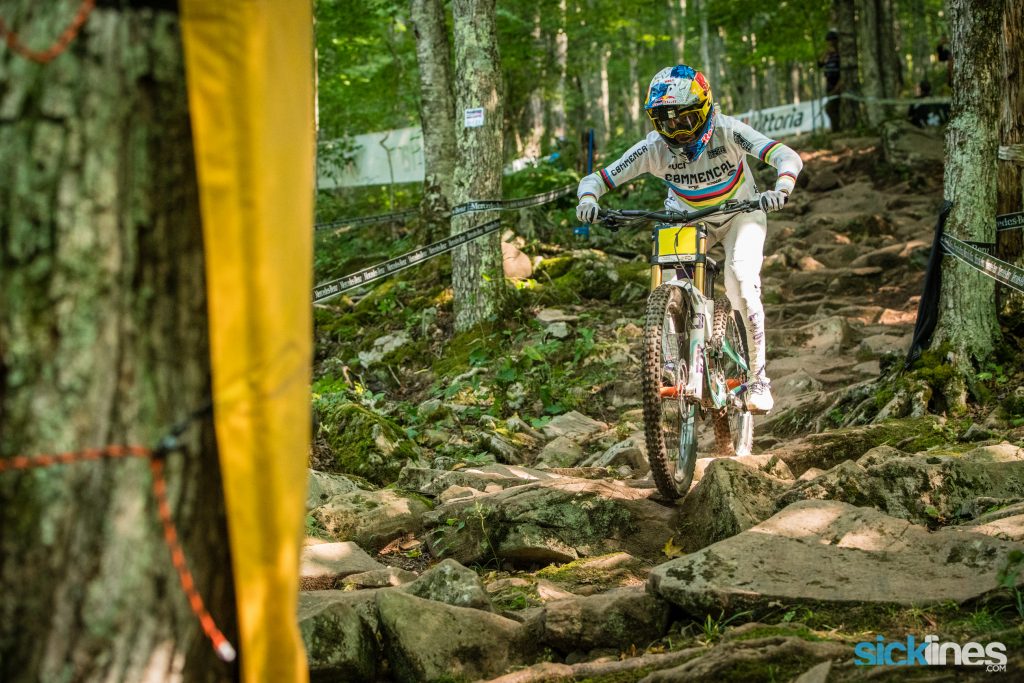 Speaking of World Champions… Jackson Goldstone sends the revised final feature. They removed the whale tail and riders were sending this jump during practice.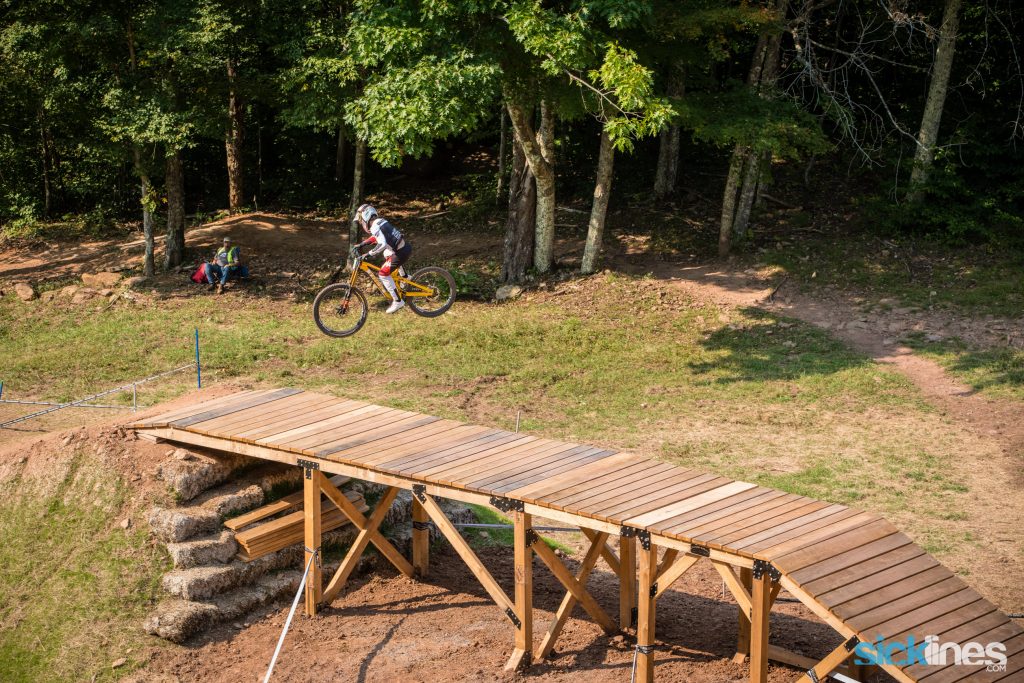 Steve Peat is deeply focused on track looking for a good line to share with his Syndicate crew. Every team seems to have someone scouting the fast lines on the course trying to give their riders an edge.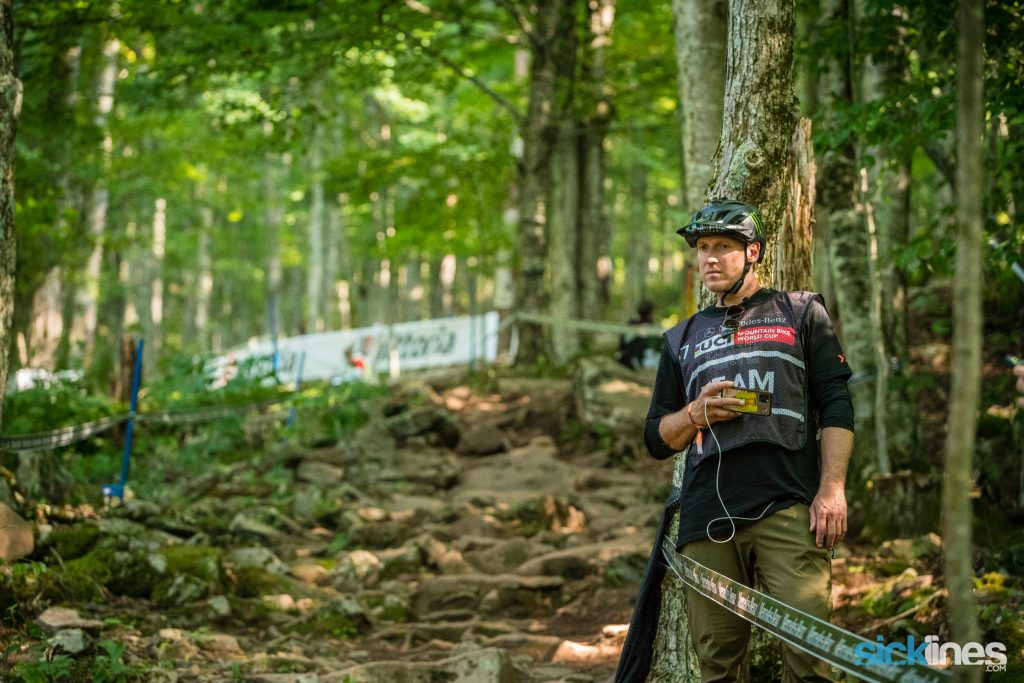 People are studying Dakotah Norton on course to see where he's going. Look for him in the finals. Focused.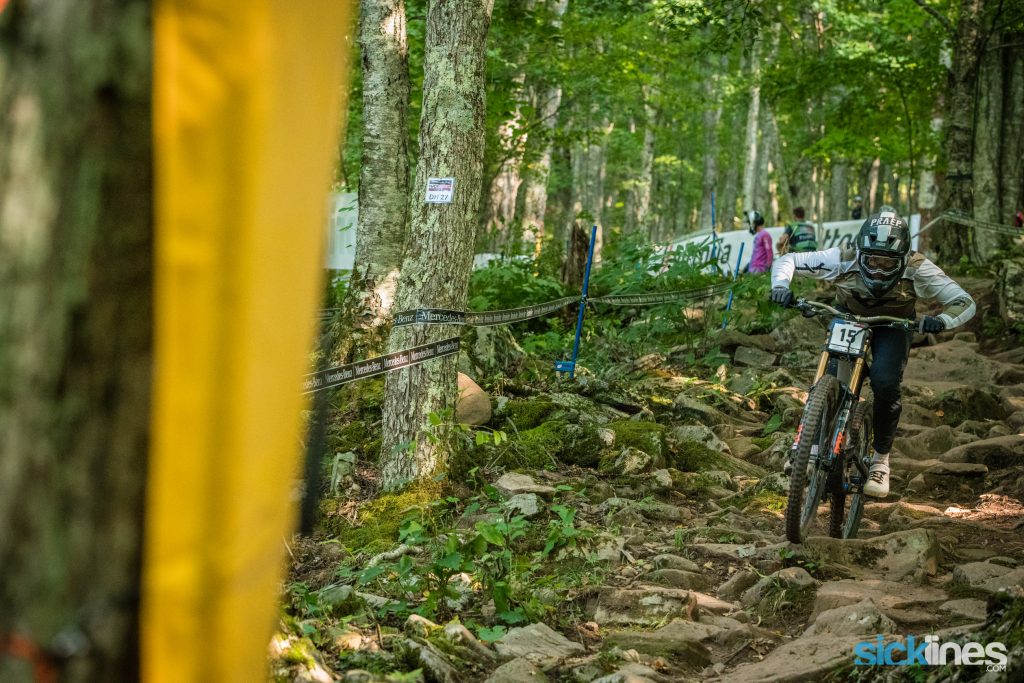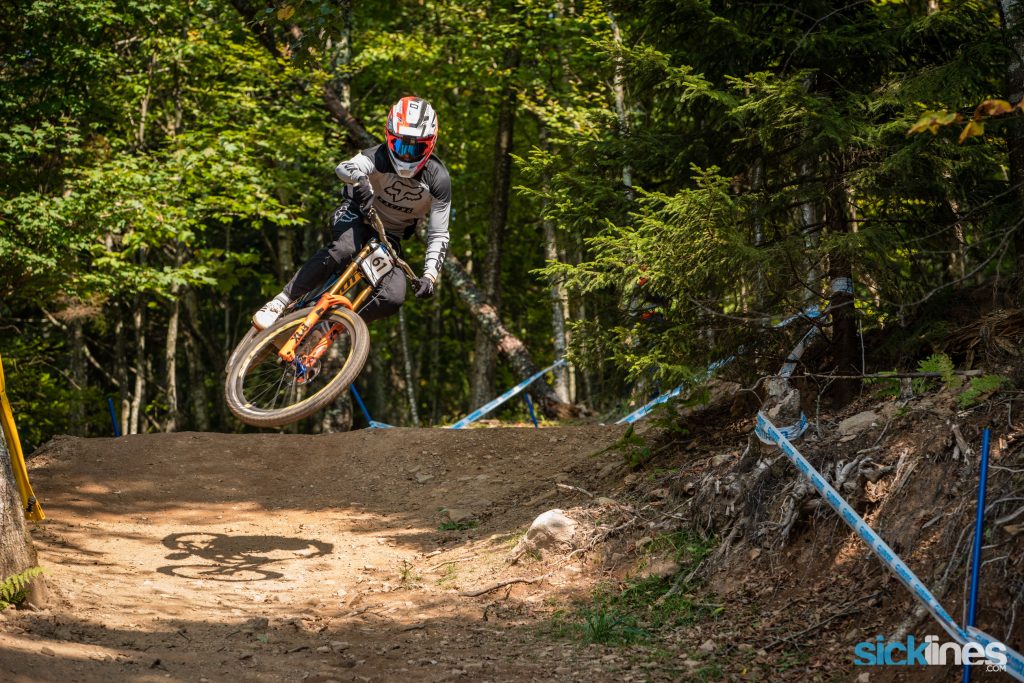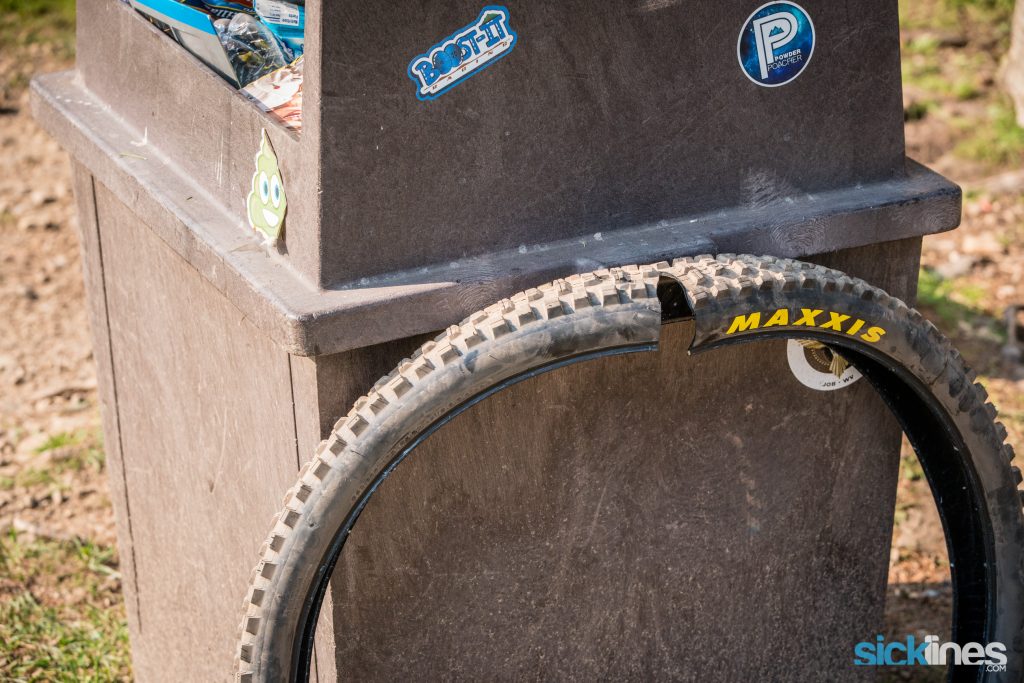 Timed training results
Timed training allows riders a chance to see how quick they are in section. Don't look into things too much however as plenty of riders hold back and use this as a gauge for how fast they are in sections before qualifying.
Elite Men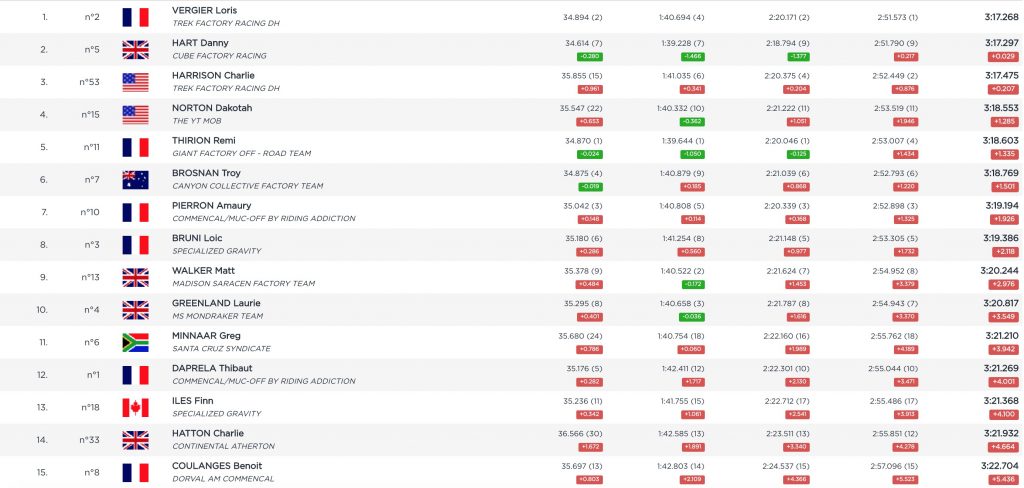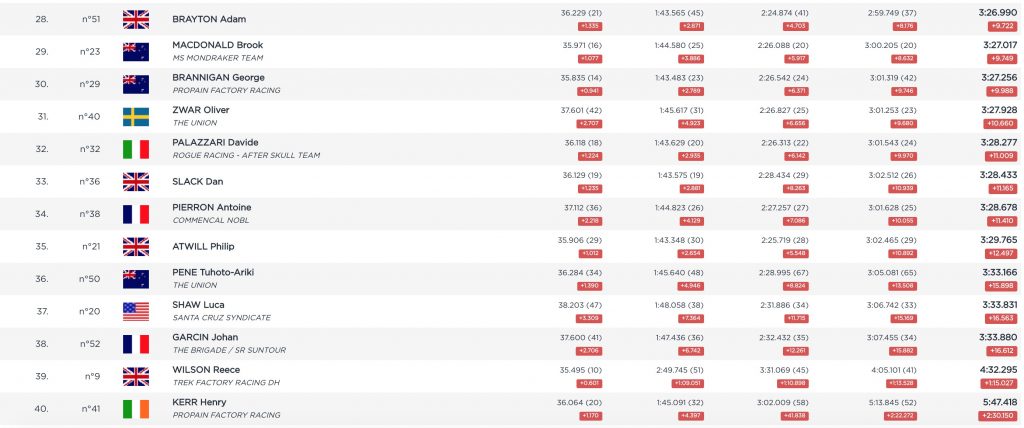 Elite Women

Jr Men

Jr Women