Specialzied Gravity
Loic Bruni arrived at Snowshoe, WV for the final two rounds of the World Cup season this year and Specialized had a surprise for him. A new custom Demo in a rusted style reminiscent of his first bike ever, a Balfa Minuteman.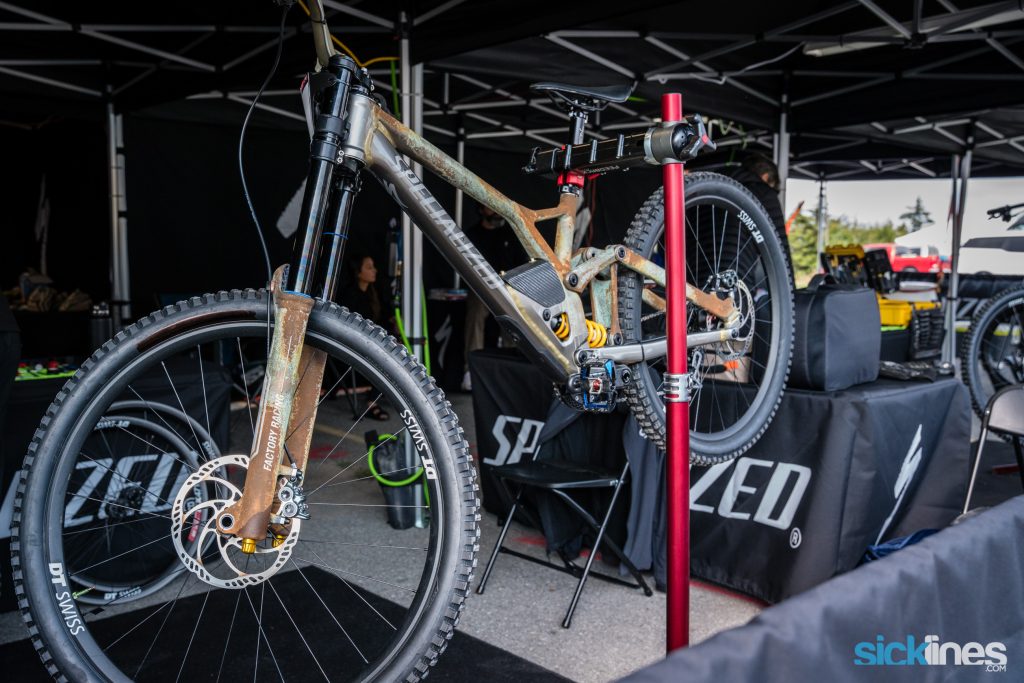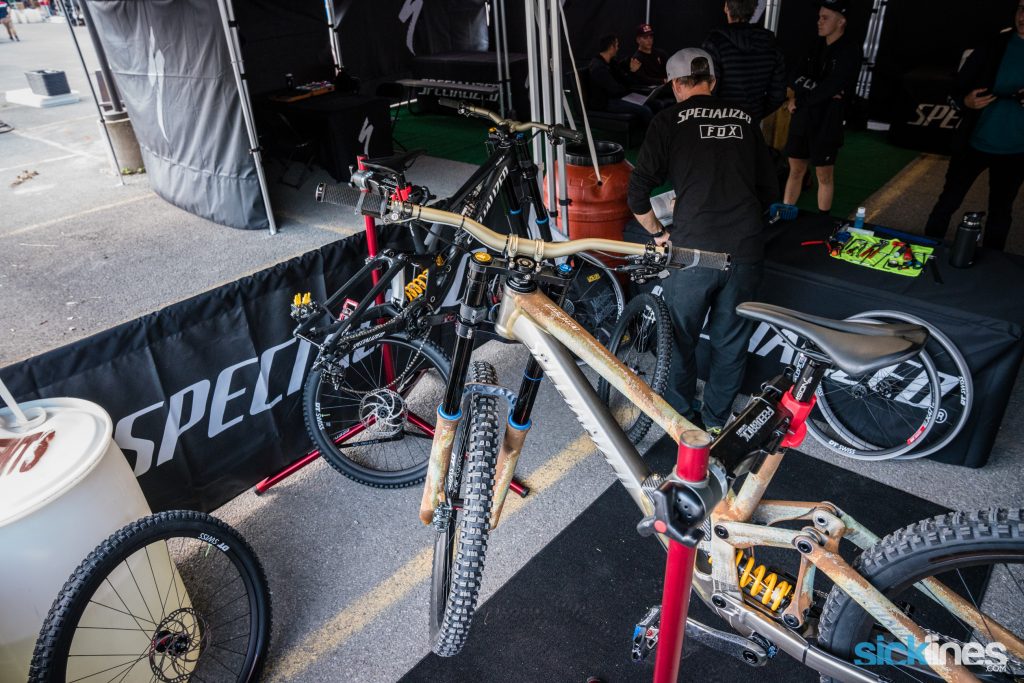 Loic Bruni's name is customized on the top tube as well.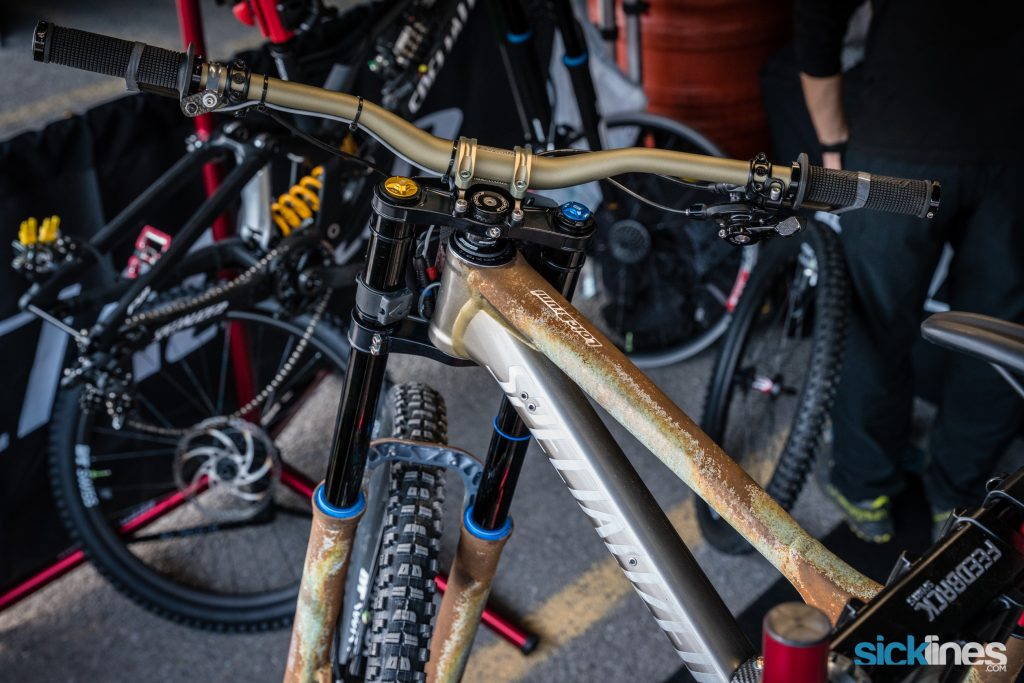 Special "blacklabel" tires and Cush Core inside the tires.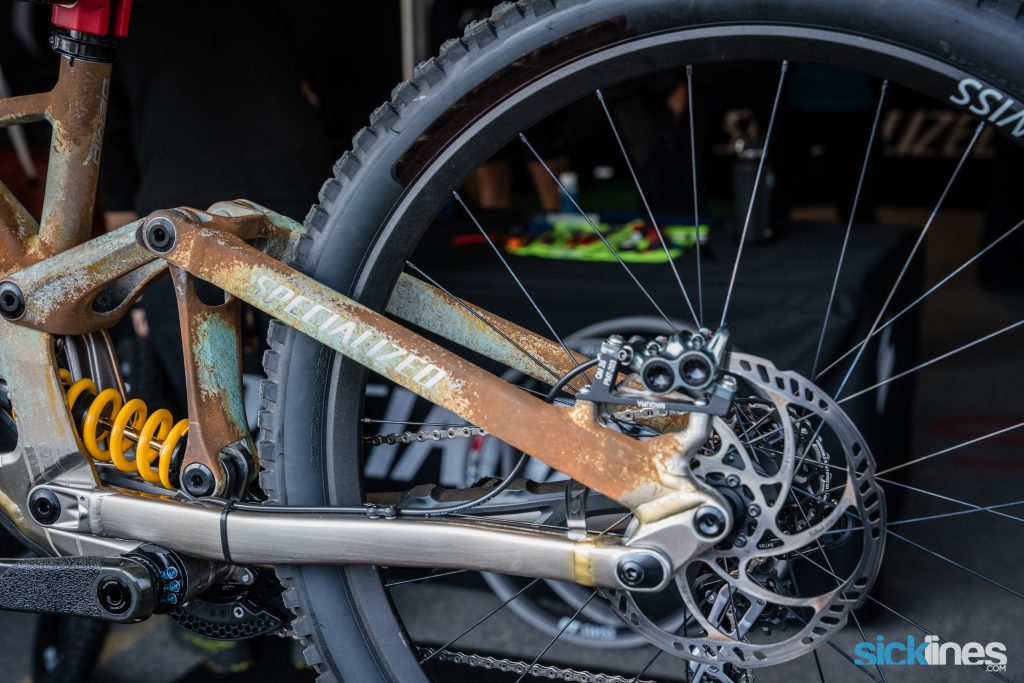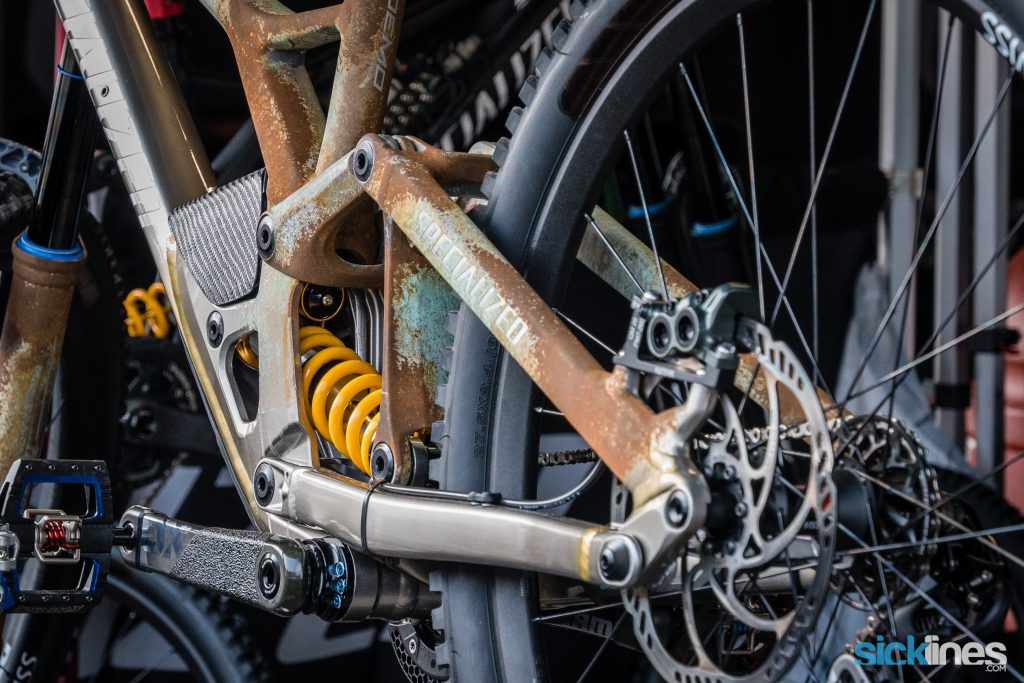 The Ohlins fork also matches quite nicely.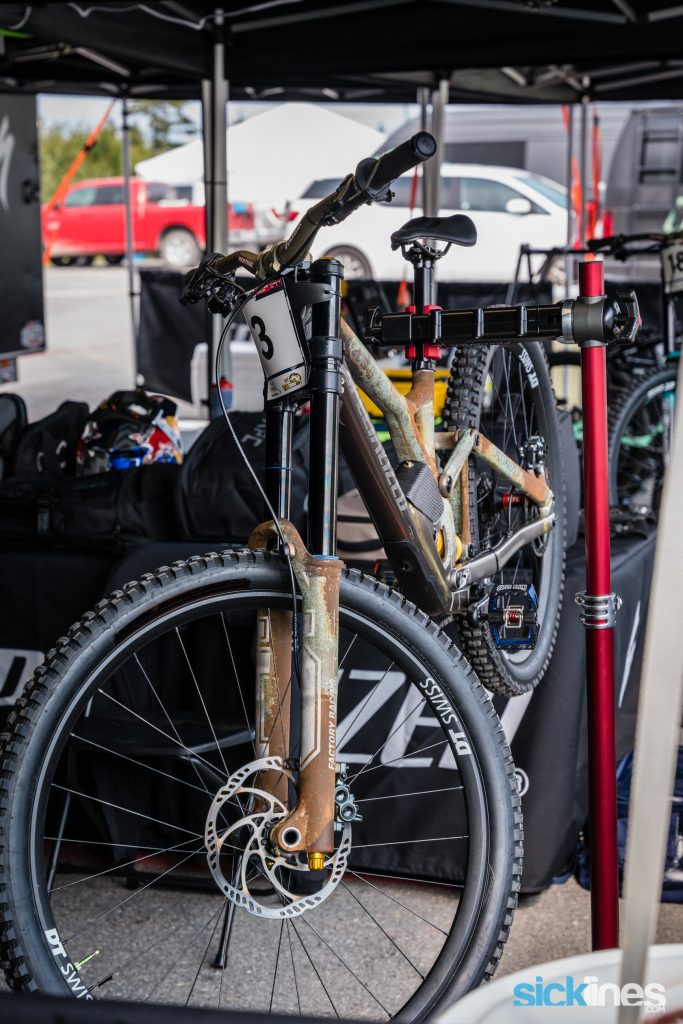 There are more pictures of it in the gallery at the bottom of the page if you want to drool some more.
Finn Iles also has a snazzy-looking Demo as well and it looks like they'll be doing some data acquisition as well today.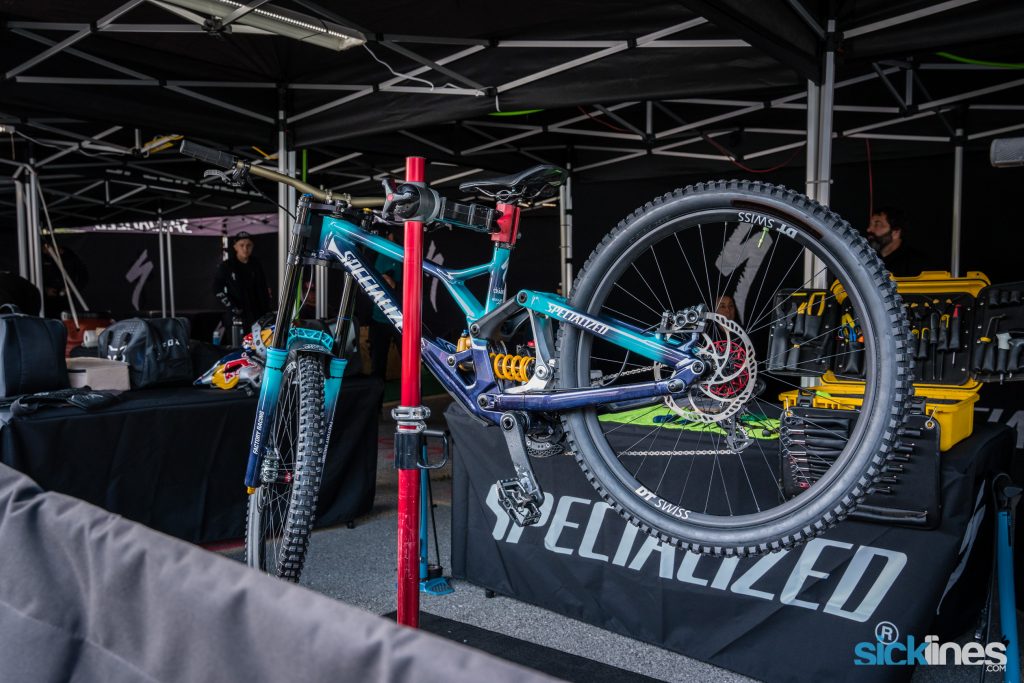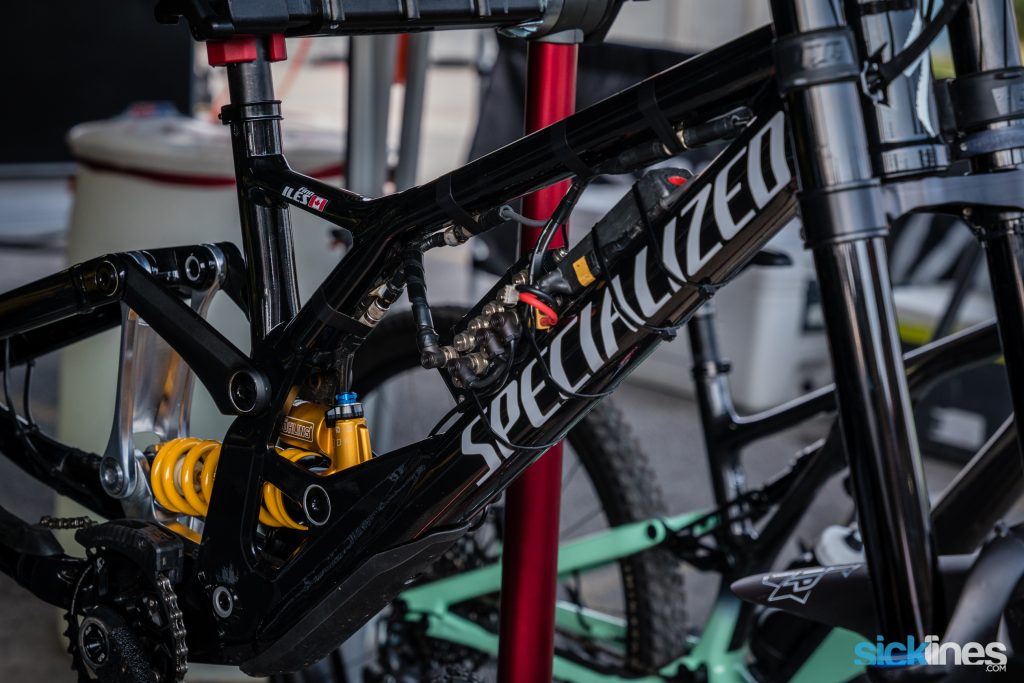 The Syndicate
Luca Shaw and Greg Minnaar have some clean-looking bikes ahead of the double header this week.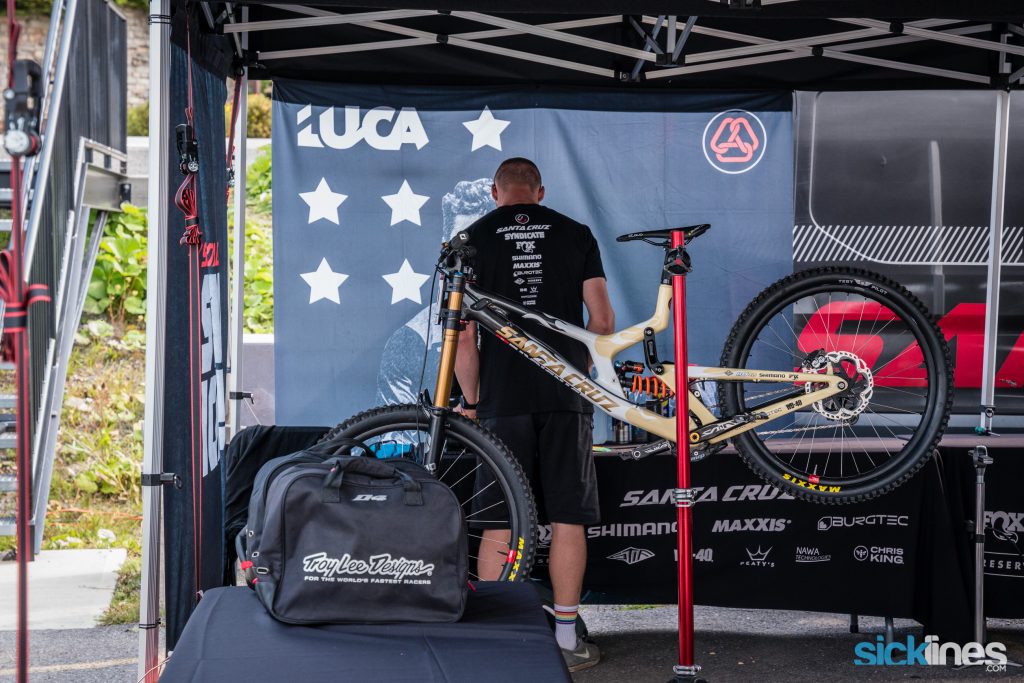 Sometimes you go a bit too crazy getting into the mood once you get to America. We've all been there. Jorts and a West Virgina hat. It's hard to see the bike in the picture below with all the badassness going on.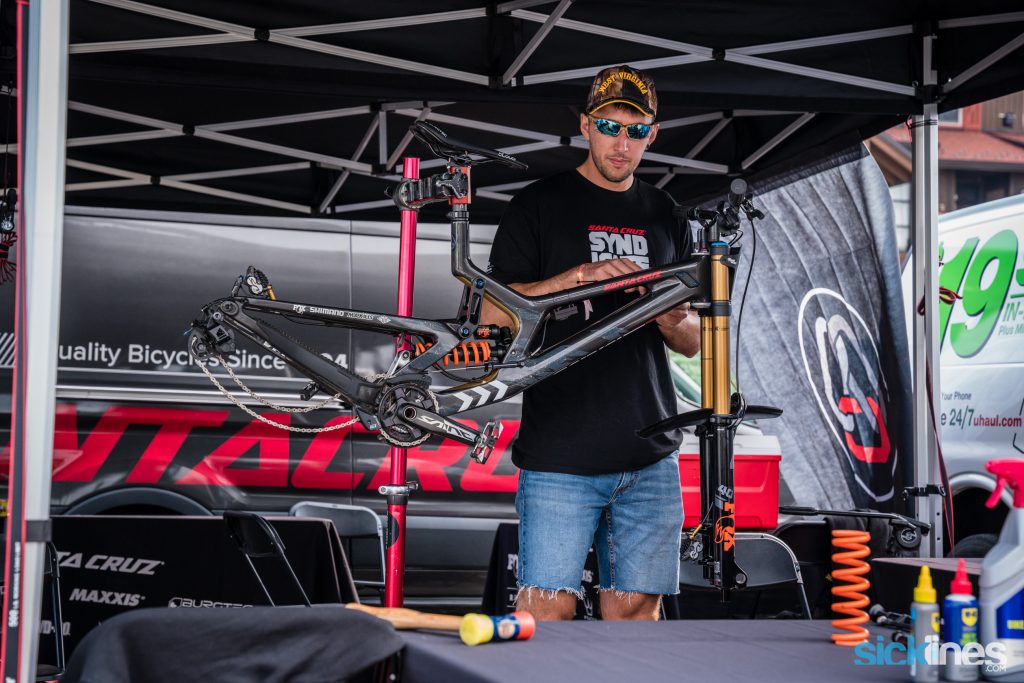 Intense Factory Racing
Aaron Gwin is here and so is his prototype Intense bike.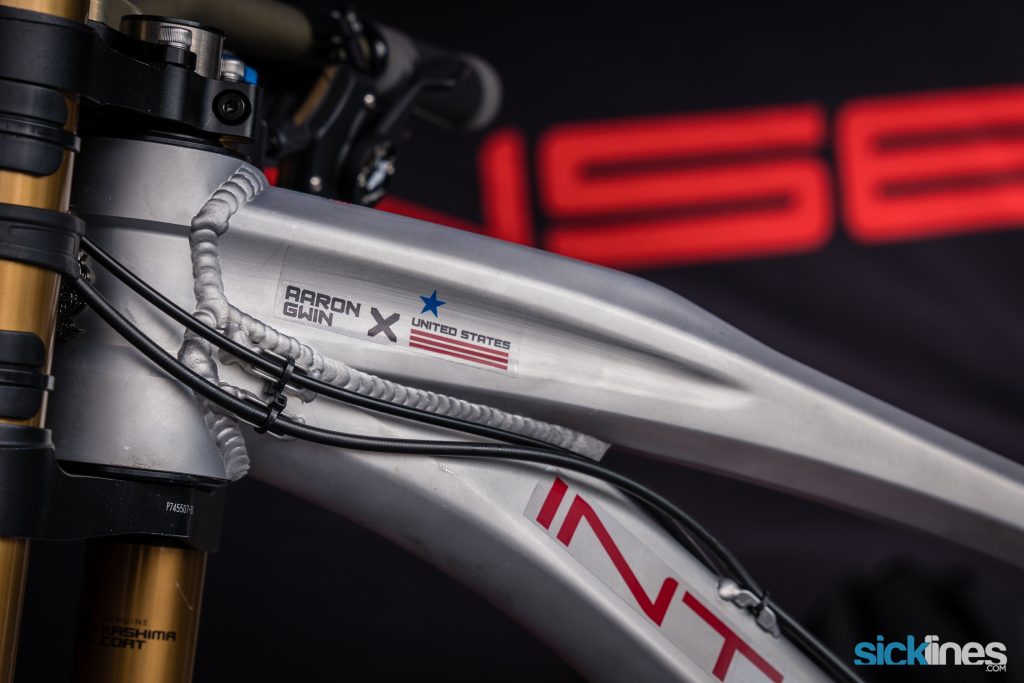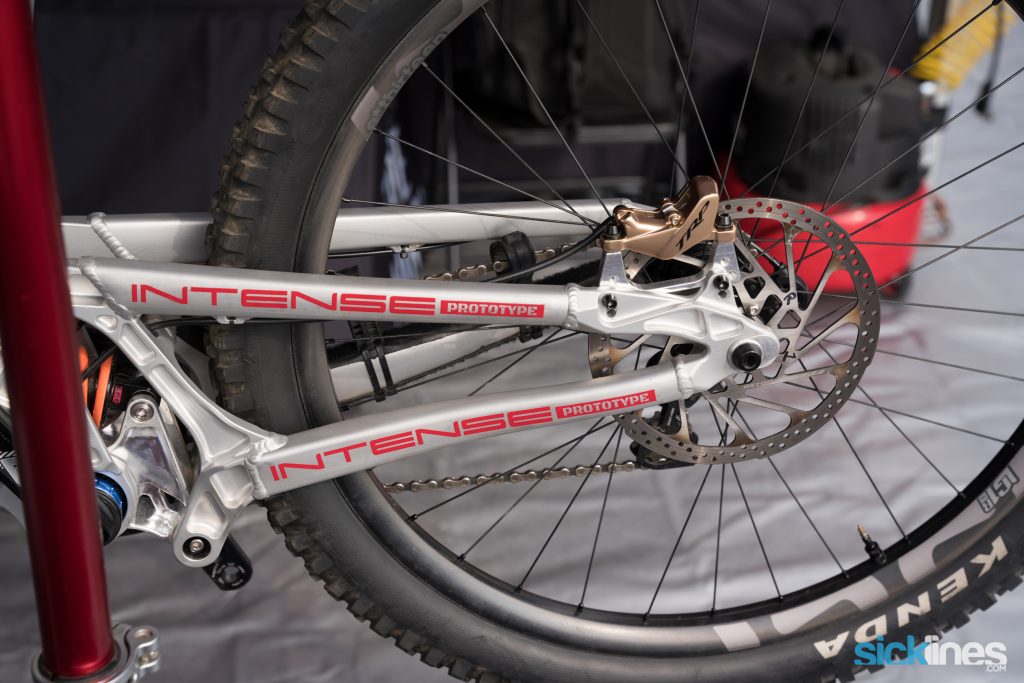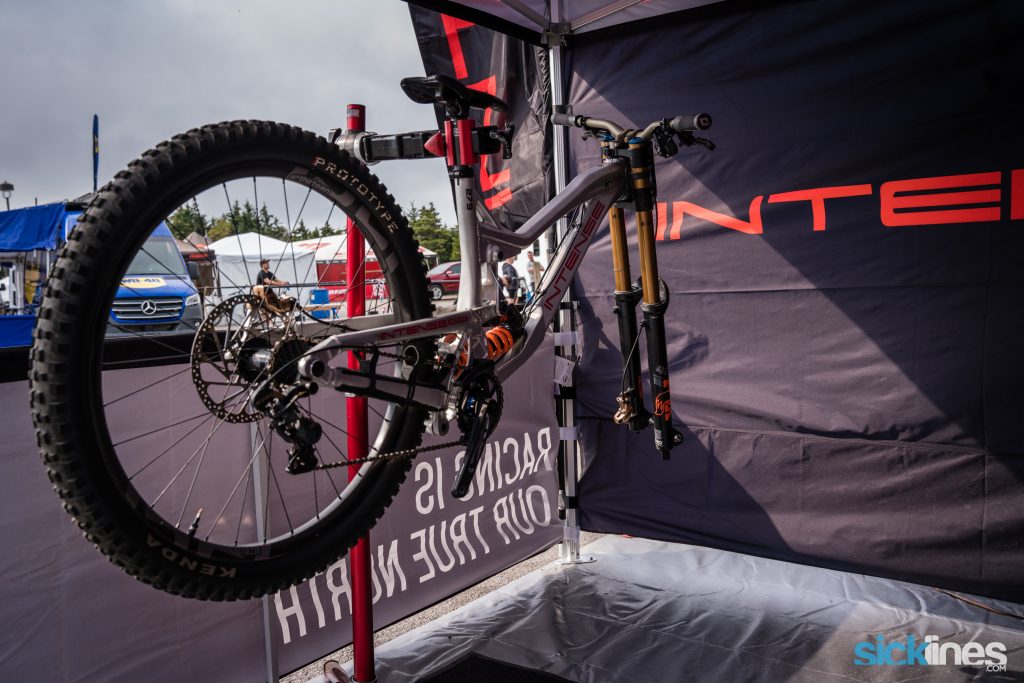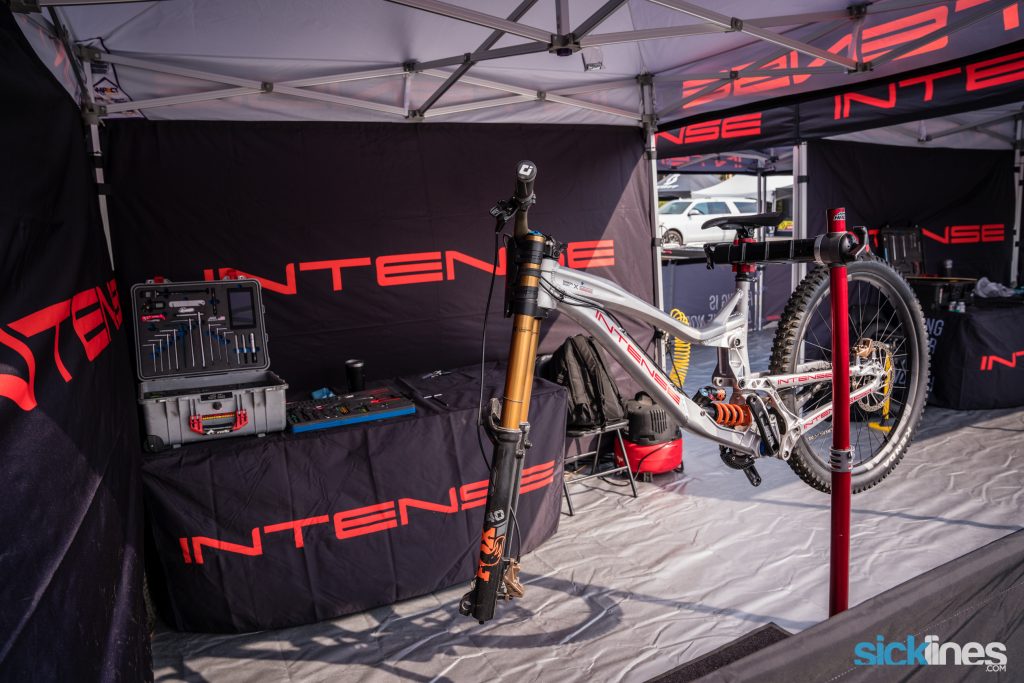 Gwin's mechanic John Hall has a tidy toolbox. We've taken an in-depth look at it before if you're interested in exploring it more.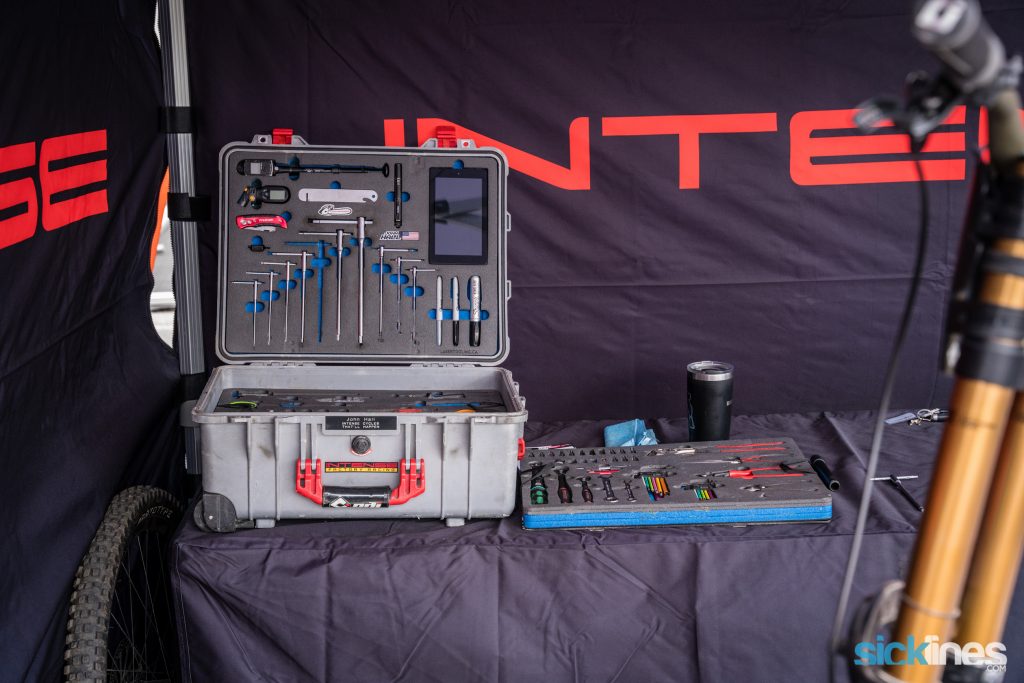 Scott Sports – Dean Wilson's Gambler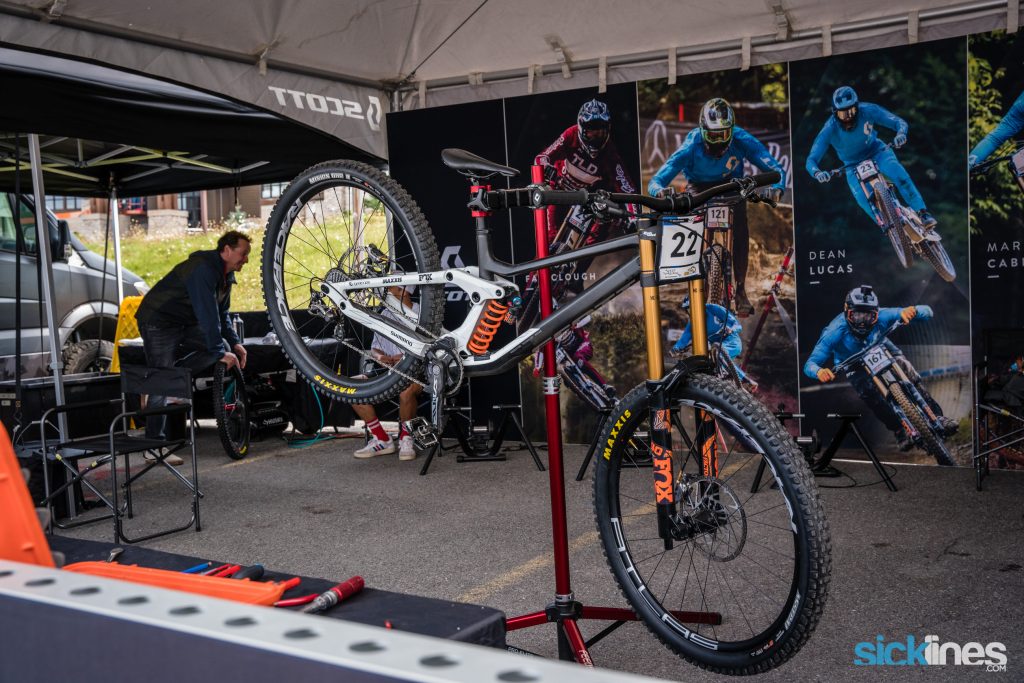 Jure is wrenching for the Unior Sinter team rider Zak GOMILSCEK.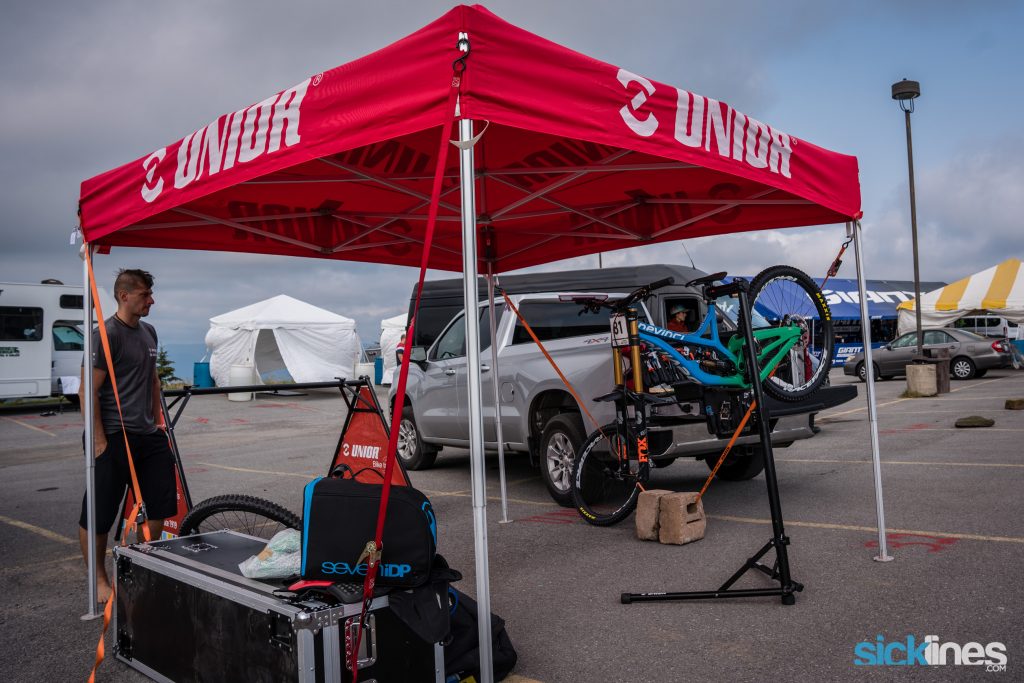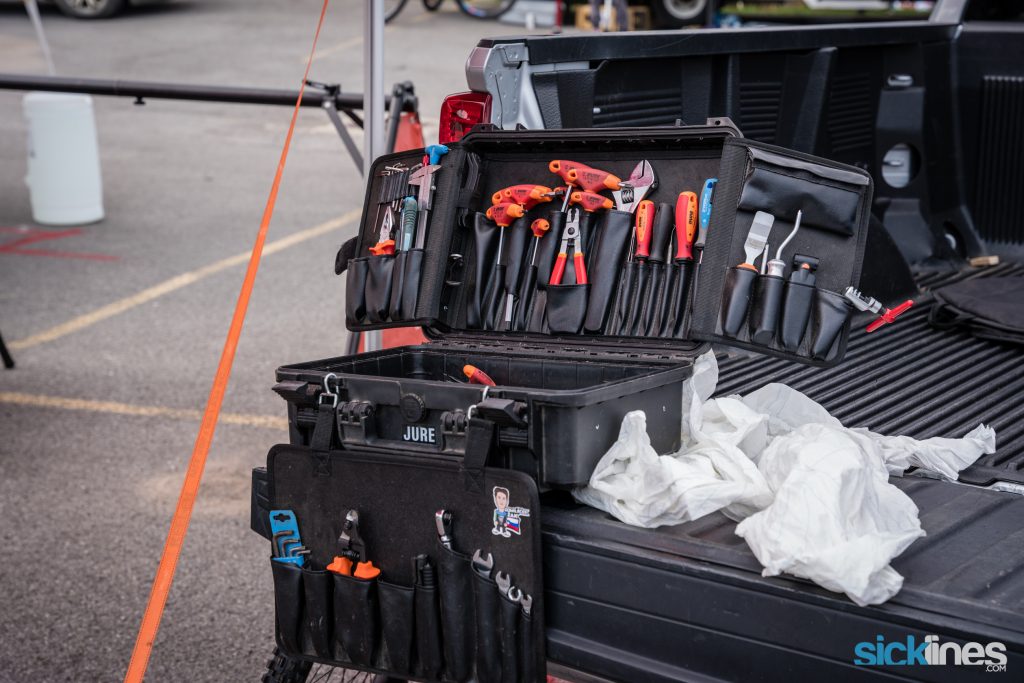 Commencal Muc-Off's Amaury Pierron is already warming up. Watch out!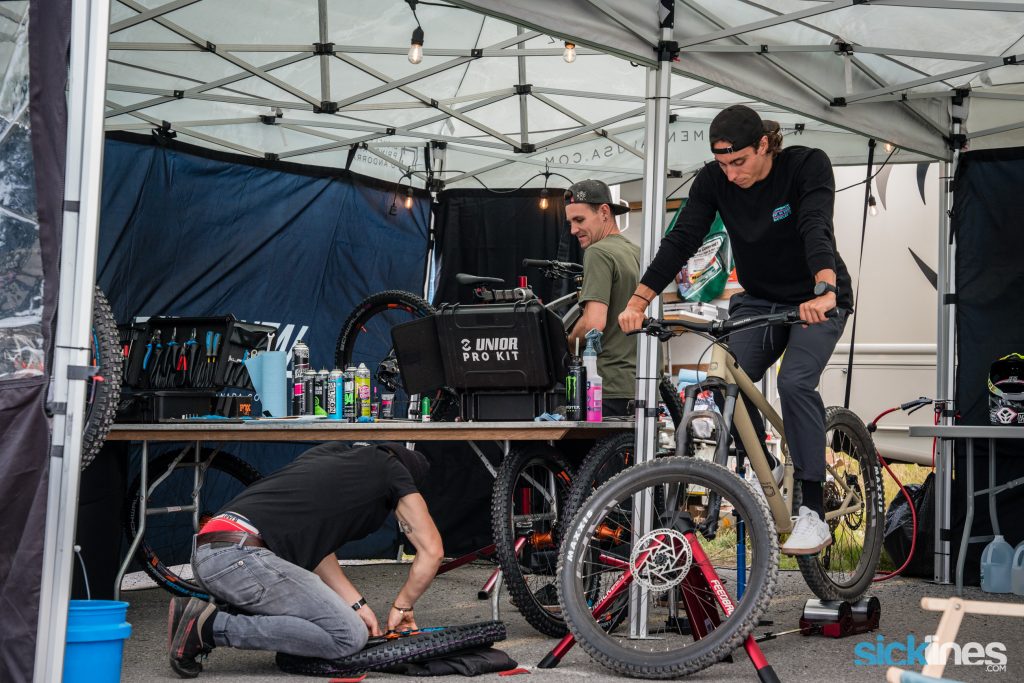 If you want to see the race track, be sure to also check out the Track Walk pictures.