Snowshoe is hosting the last two Mercedes-Benz UCI World Cup downhill races this week and things kick off Monday.
Race #1 will be on Wednesday, September 15th.
Race #2 will be on Saturday, September 18th.
Watch both races live on Red Bull
The 2021 overall UCI World Cup downhill winner will be crowned at Snowshoe for Elite Men, Women, and Jr-X.
The Course
The course is going to be fast, technical, and assuredly the top racers will be stacked tightly together. The first course for Wednesday's race follows a similar trail from 2019 but there are some tweaks to it. To get caught up on what you can expect, check out the 2019 Finals video as there are many sections they've encompassed on this track.
Recap from the Snowshoe 2019 event
Danny Hart's 2019 winning run
2021 Start Gate
It seems fitting to have a shot of Loic Bruni in the first shot as the last time he was here he won the 2019 overall title. Amaury Pierron put a lot of pressure on him as he had nothing to lose but Danny Hart's win here in 2019 allowed Loic to take the overall.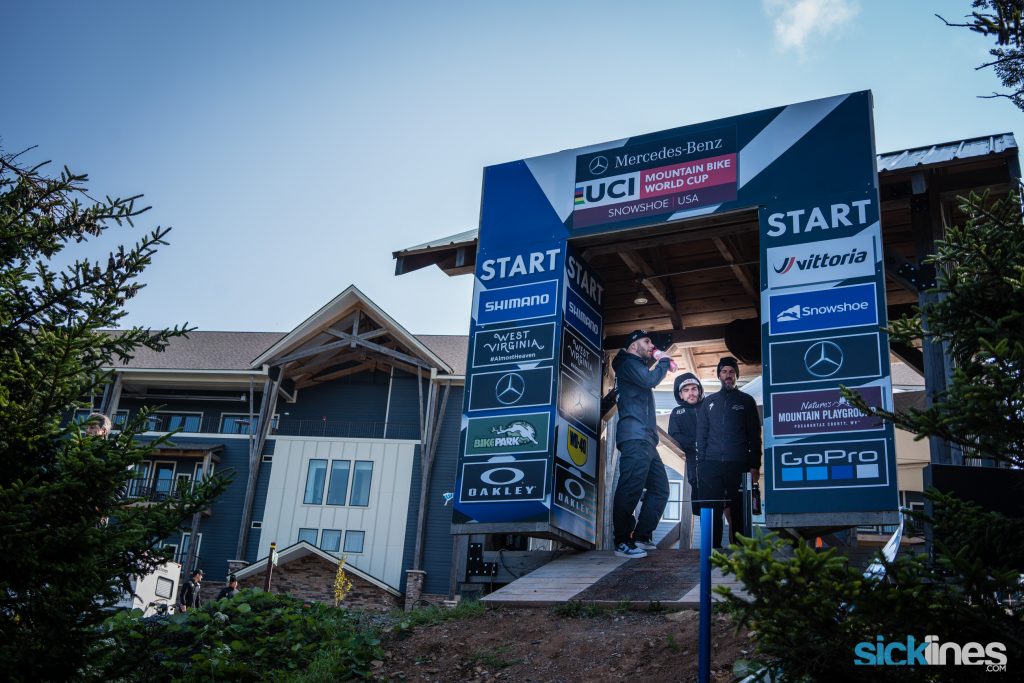 Just out of the gate there's a quick section after this small section of wooded trail that has some deep ruts in it from all the races that have taken place here. Finn walks uphill to see what the best line might be through this section.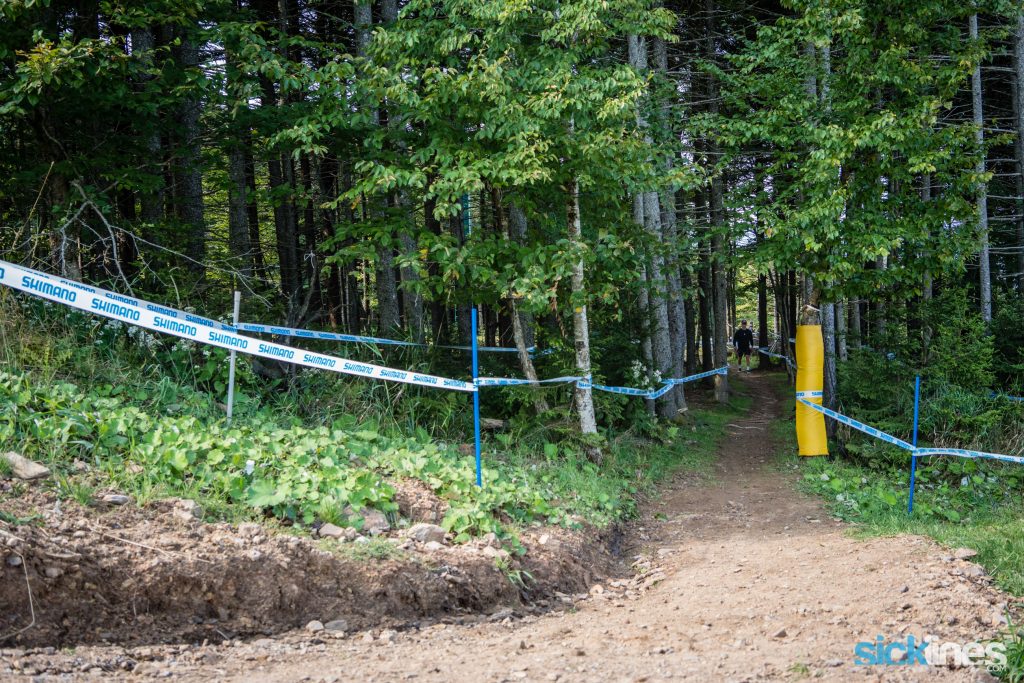 The snowshoe crew was busy performing a final cleaning on the course before the racers ride it tomorrow. This area may look smooth from above but trust us, it's not.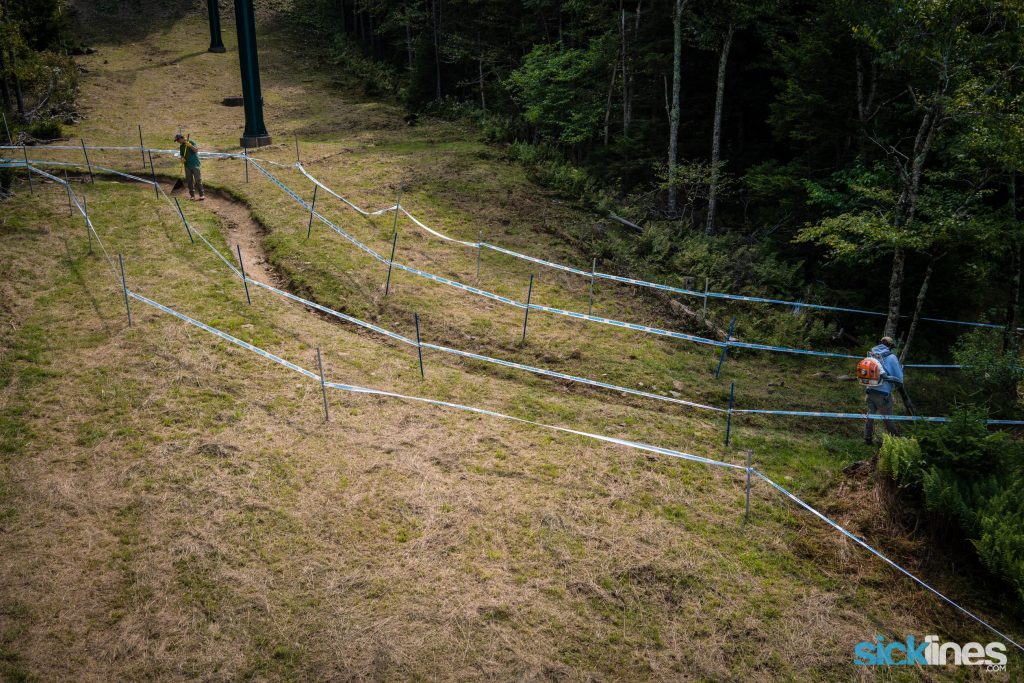 The road gap is the next feature riders will ride off of before heading back into a wooded area.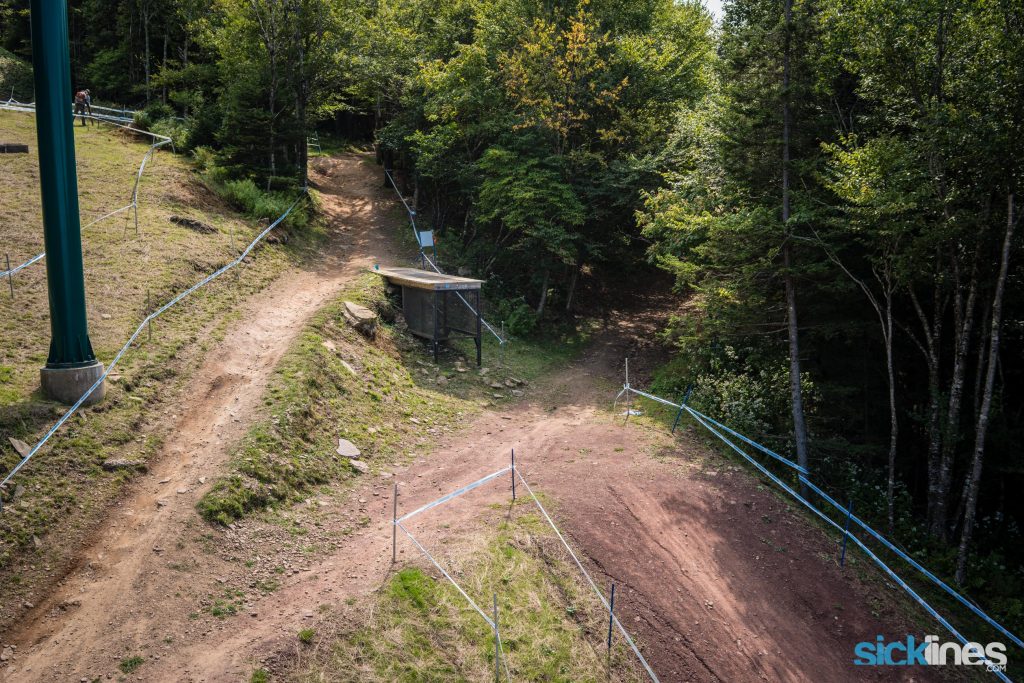 If things get wet in the woods… the roots and rocks will claim many riders. Finn Iles scopes out the best line. The sun will also play a factor as riders dip in and out of wooded areas.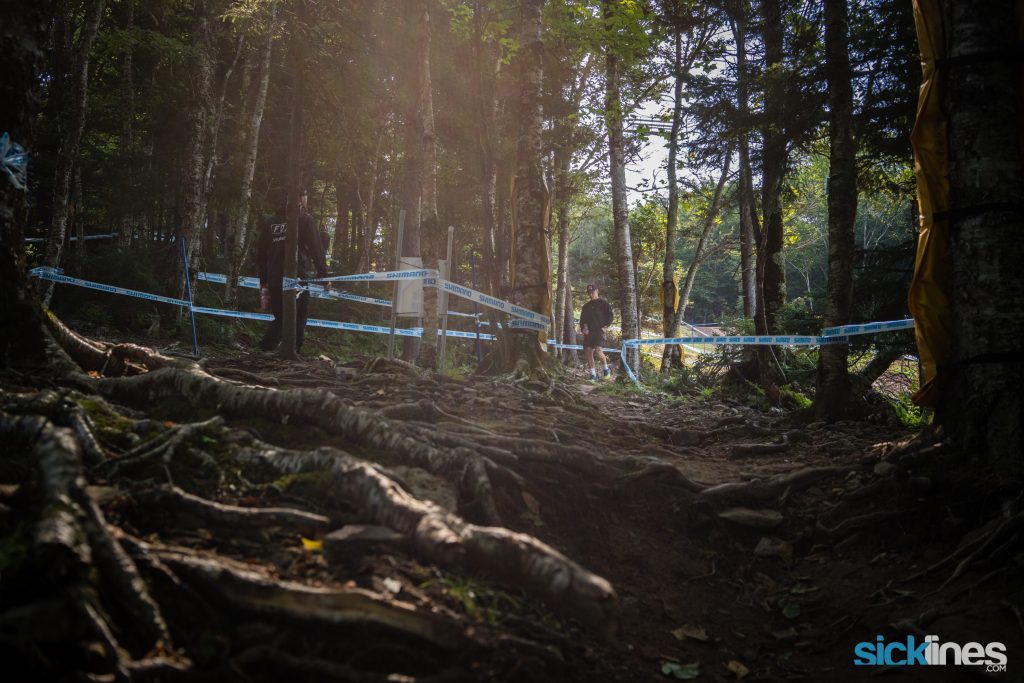 Since Snowshoe got to host two downhill races due to Ft. William's cancelation they've got another track that will use parts of track 1 but there are some unique features to track #2 like these huge booters down the hill and across the road.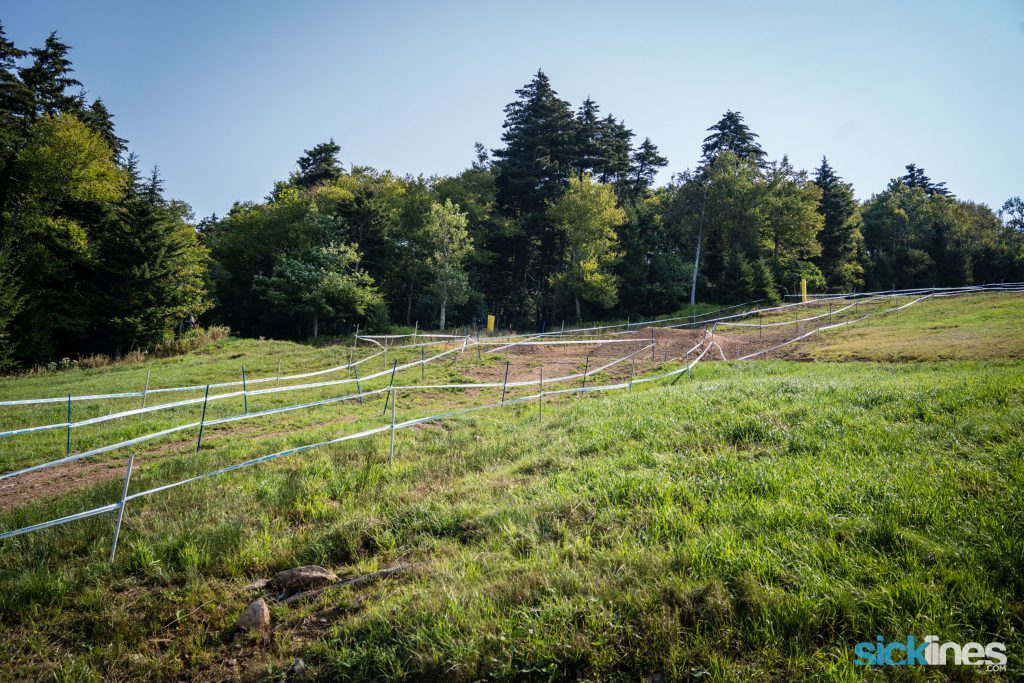 Track #1 and #2 meet up here and these berms lead to a gap between the trees.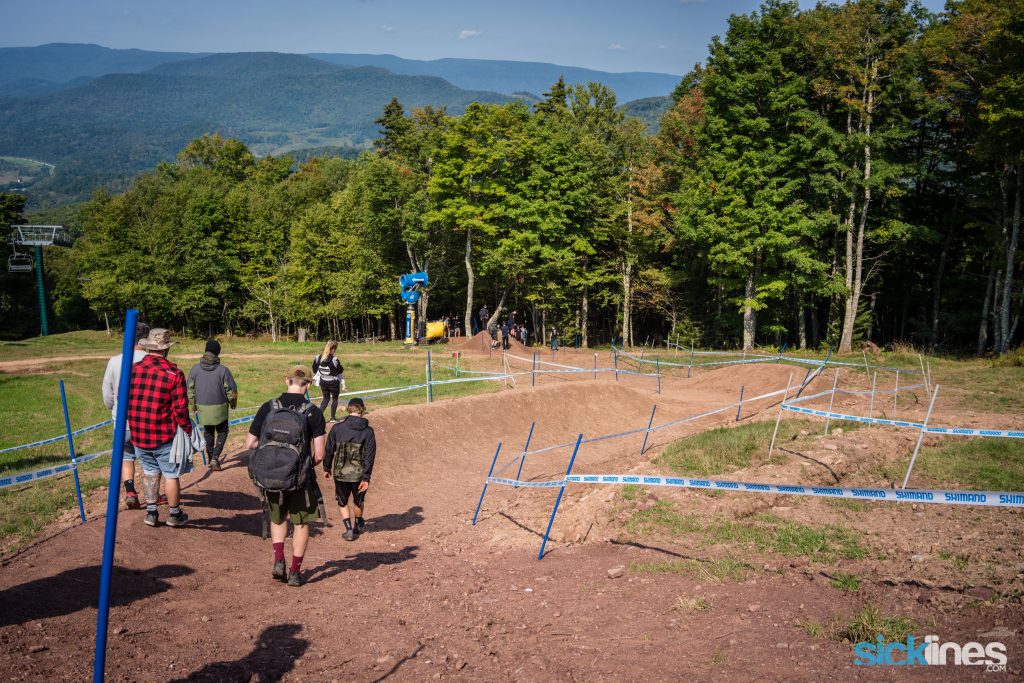 Danny Hart, the winner from 2019 scopes out the gap between the trees.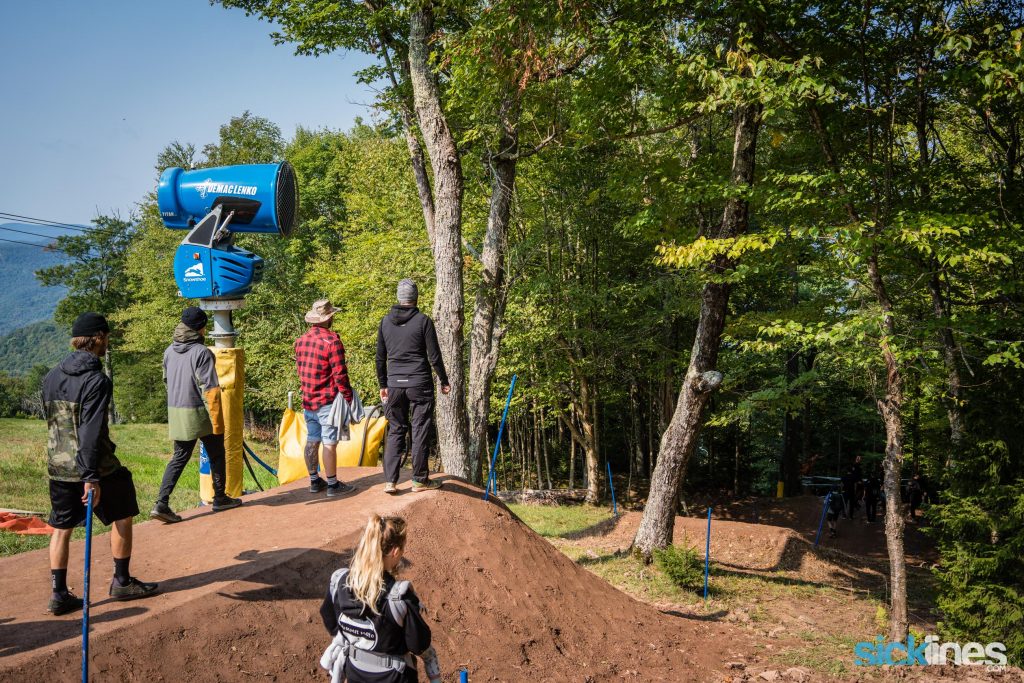 After this gap through the trees, there are a few step downs before heading into upper hareball.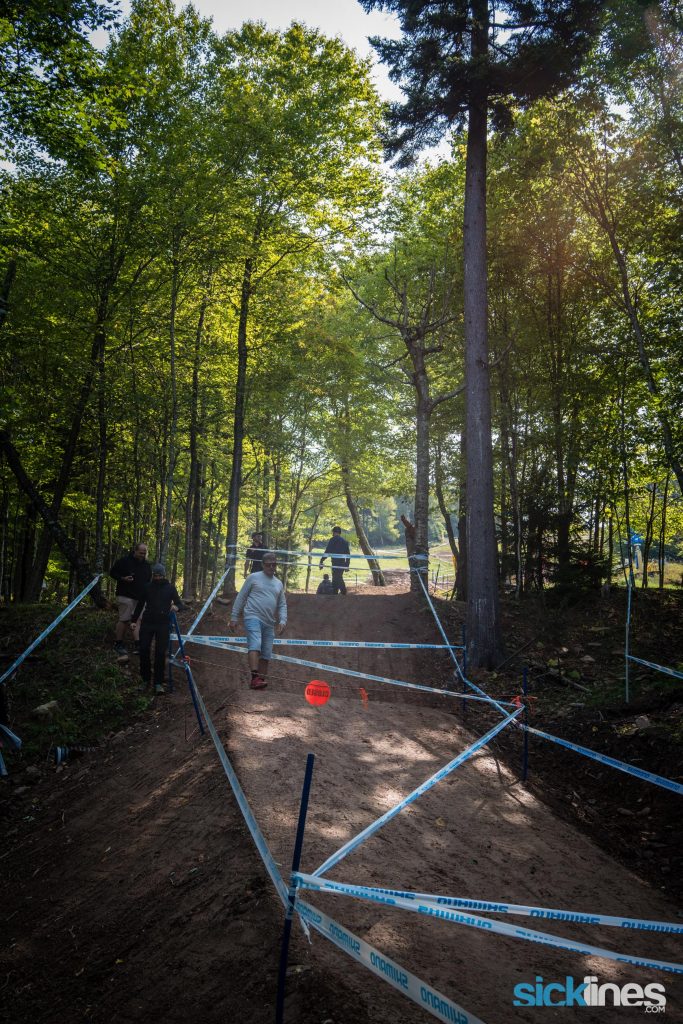 This rock drop feature that Luca Shaw is standing on requires commitment.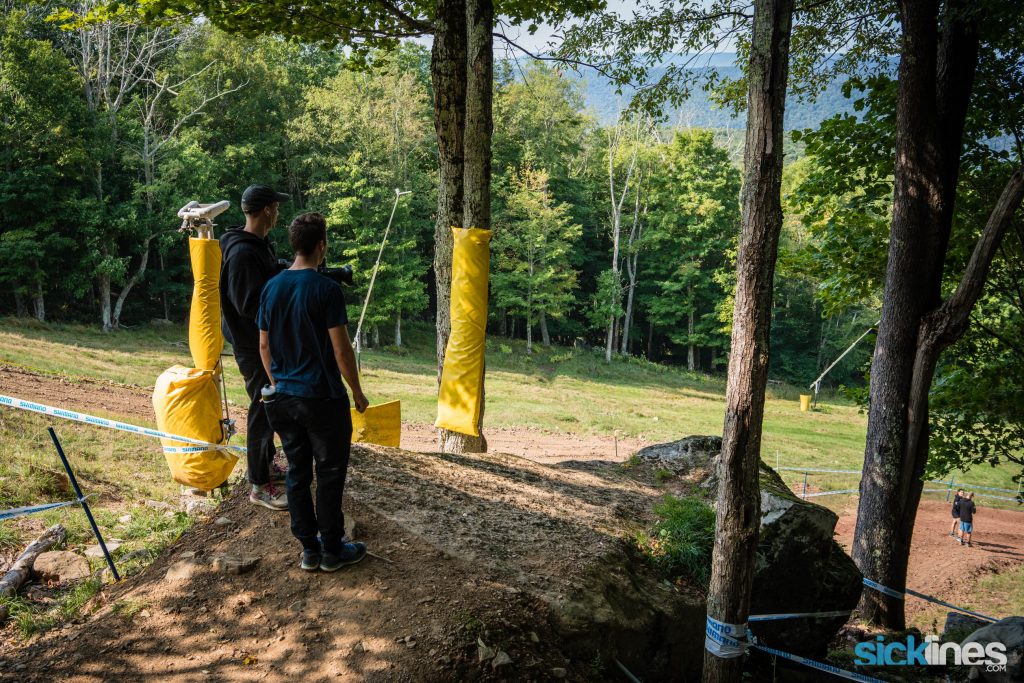 The spot where you see Luca above sends riders into this fast section with a blind step down over some gnar. A soft berm allows for an inside and outside approach.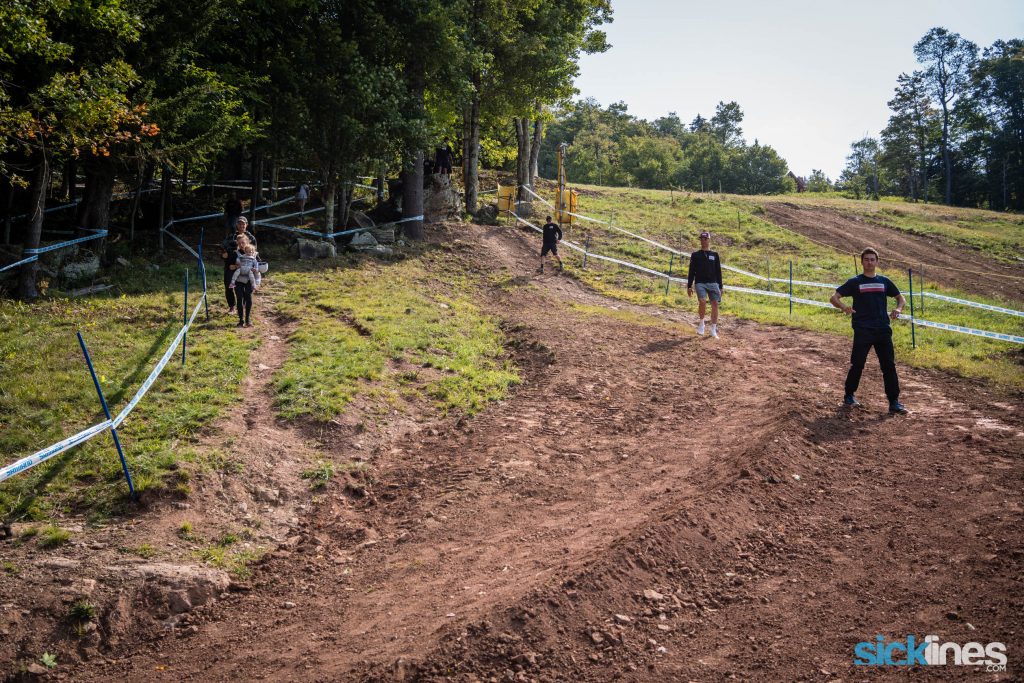 The gap from the side only shows partially how big and hairy it is. After gapping, the landing sends you into a tight corner.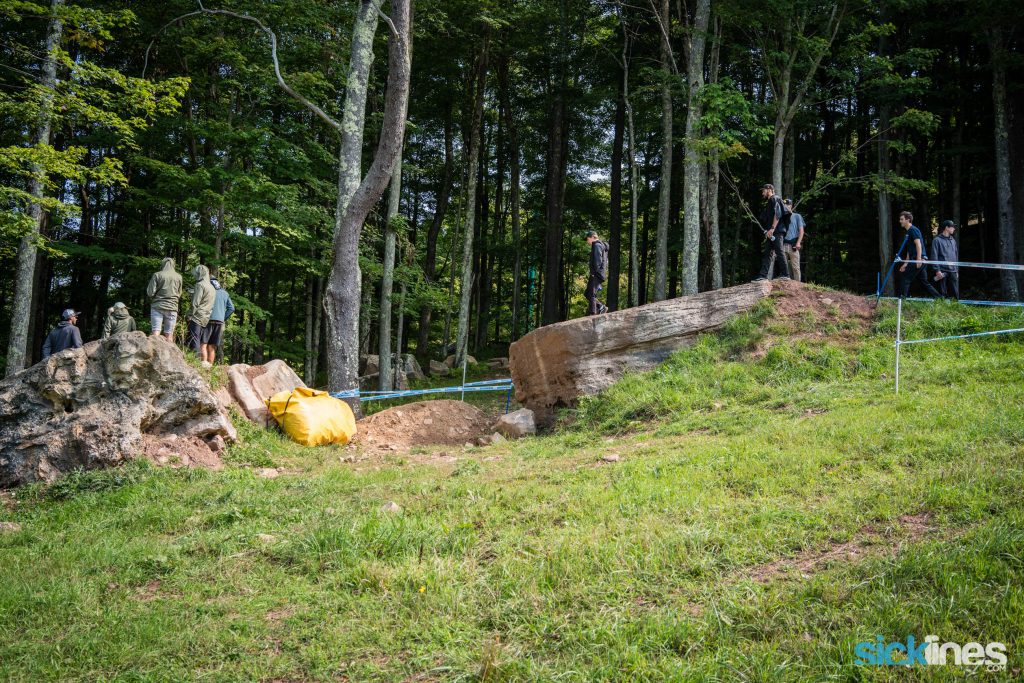 Steve Peat giving the boys some tips on sending this blind gap.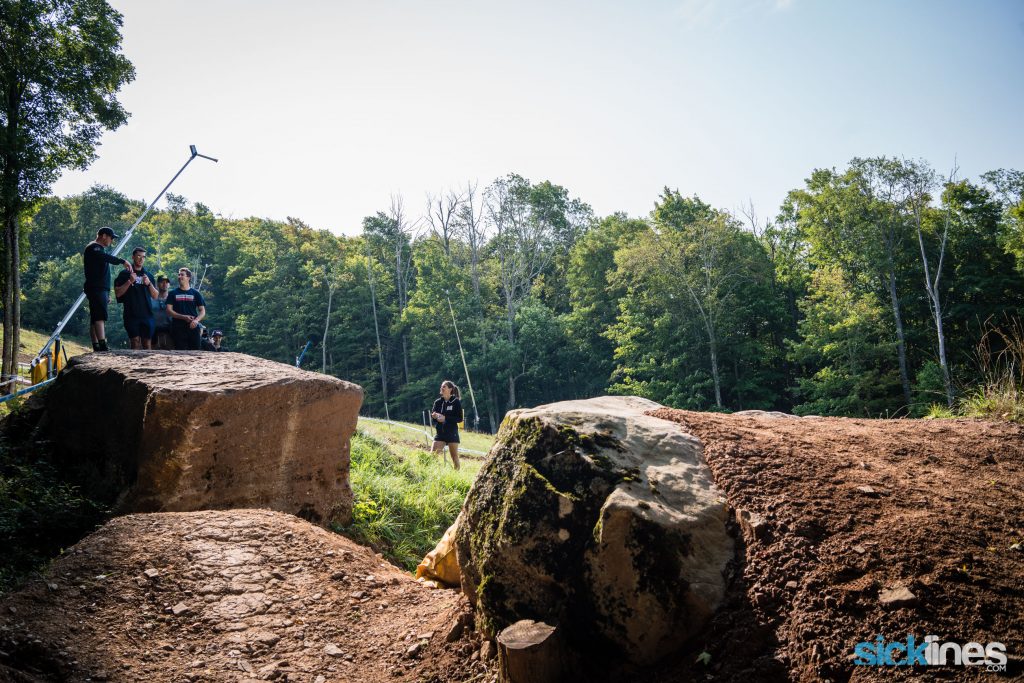 You do not want to come up short on this. Ever.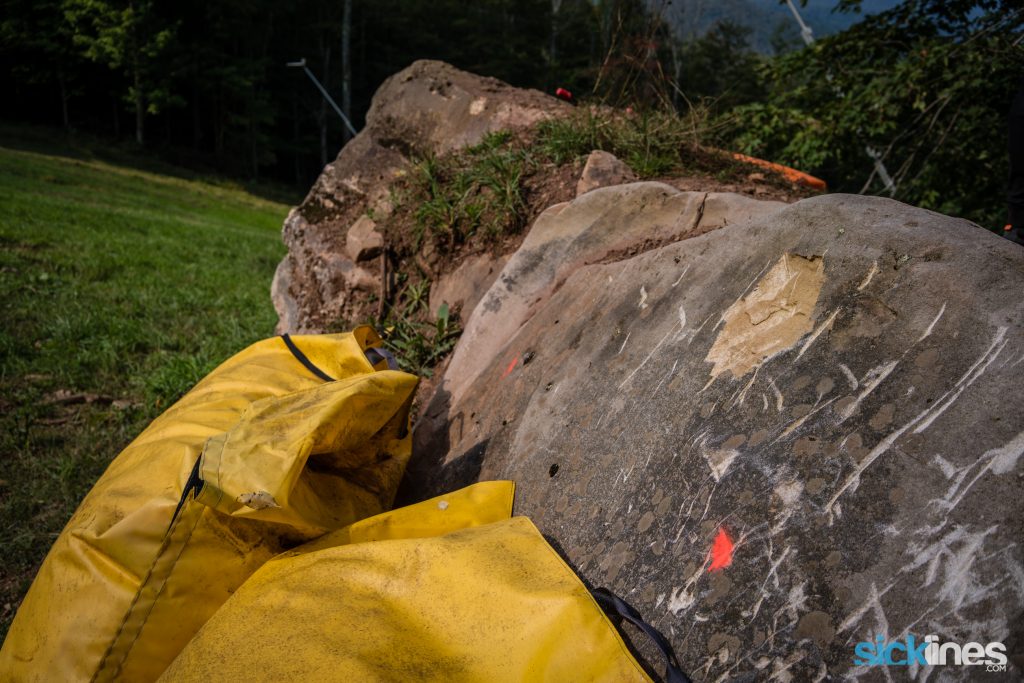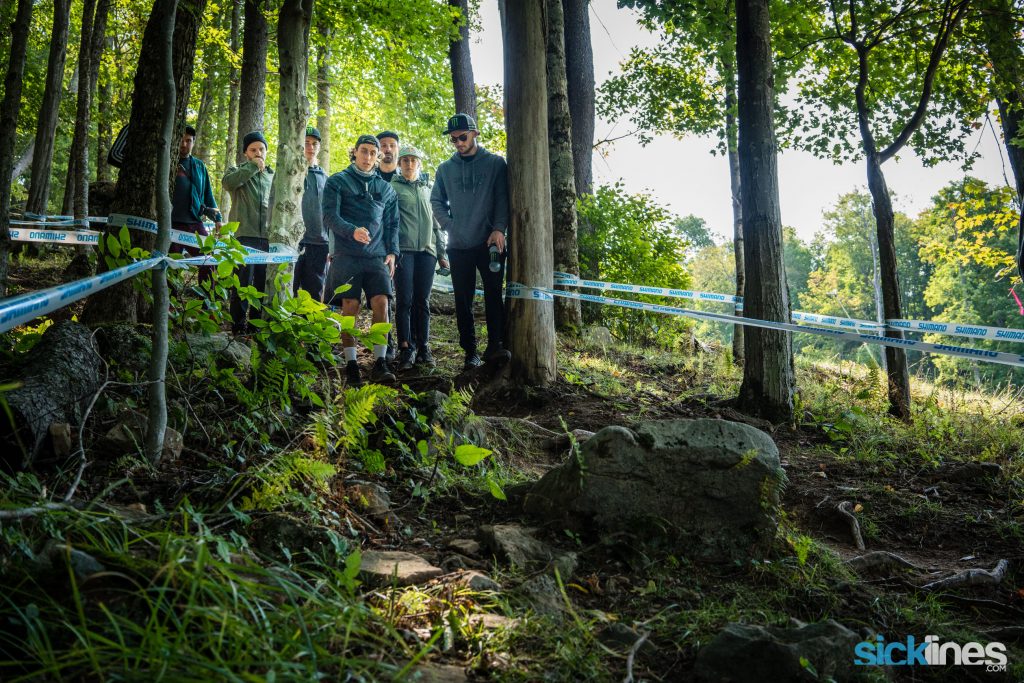 Plenty of rocks and roots from here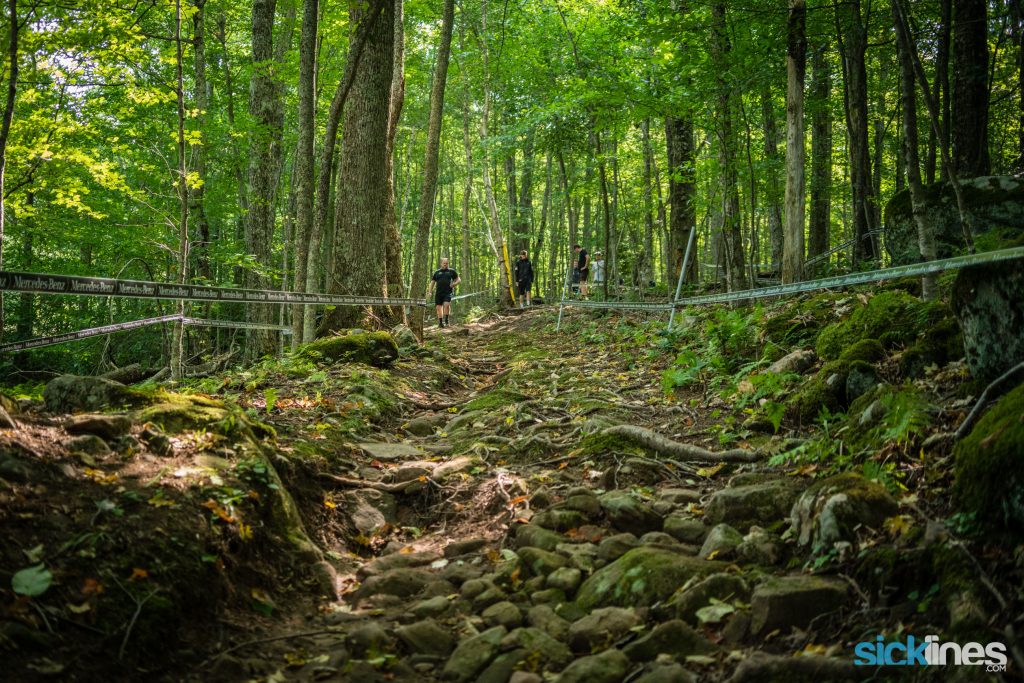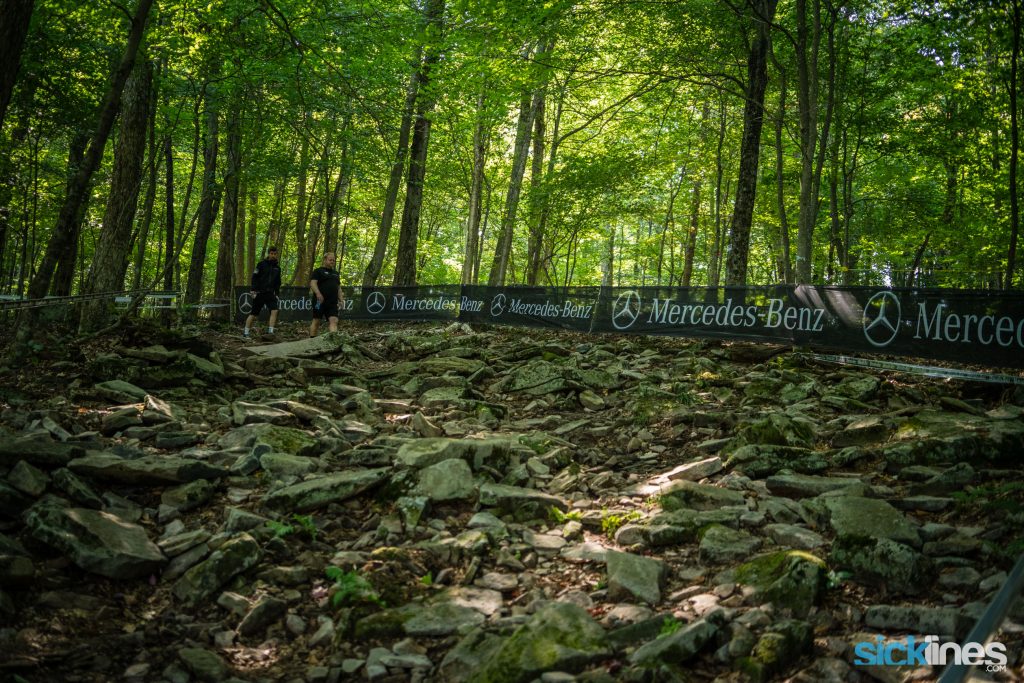 This section may not look steep, but it is and it will be a tricky spot for riders to get off their brakes.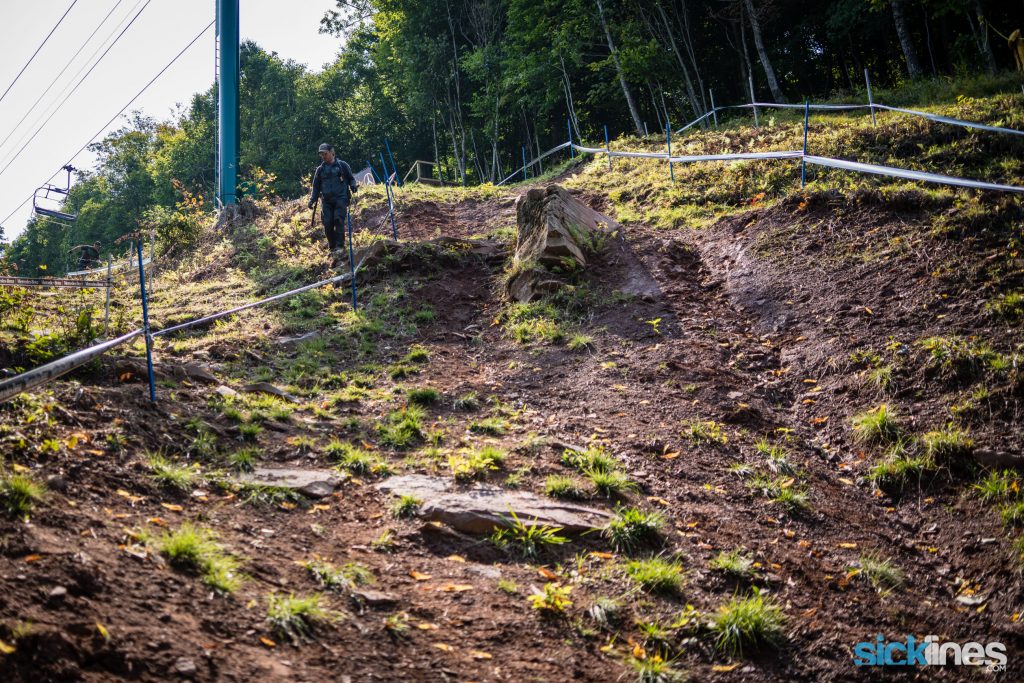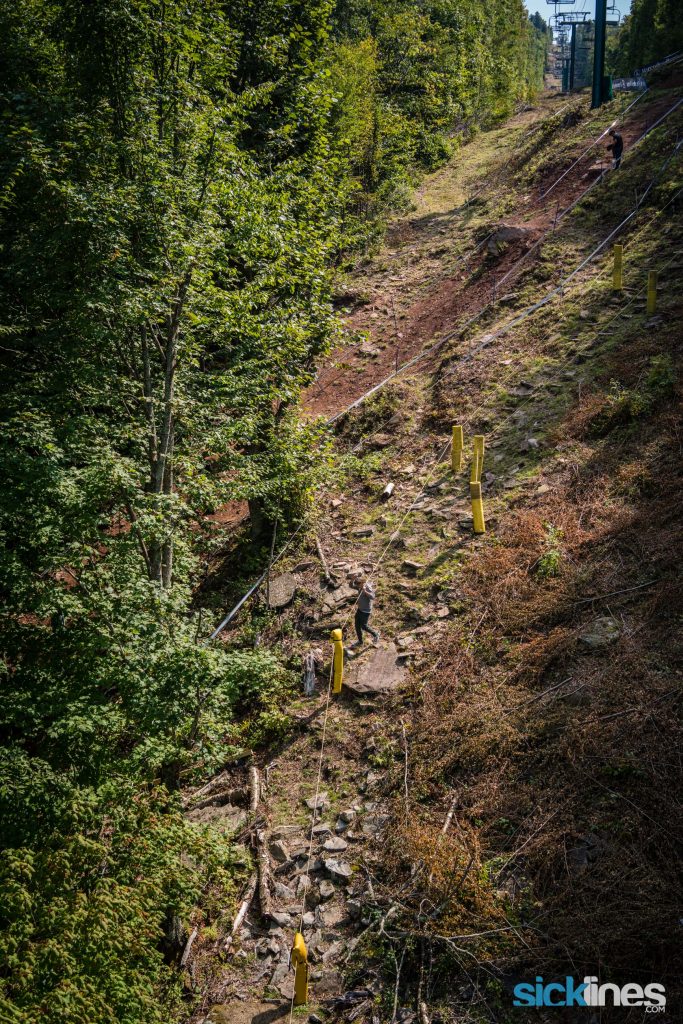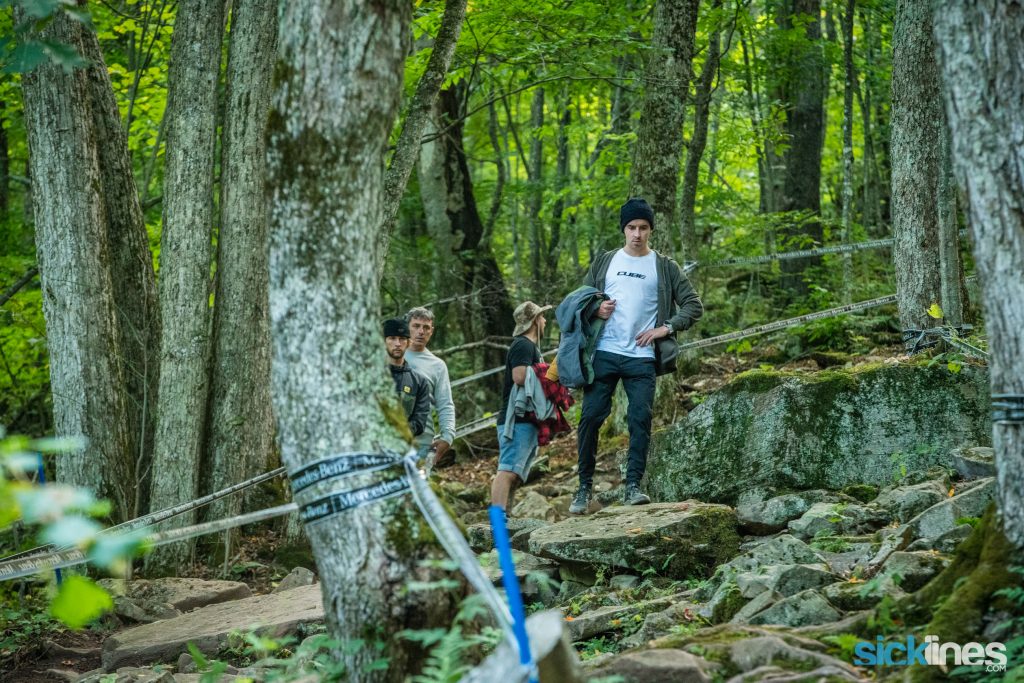 The final feature was getting reworked. It used to look like this… but no longer has the loop.
Expect to see a more traditional finish jump headed down into the final corral.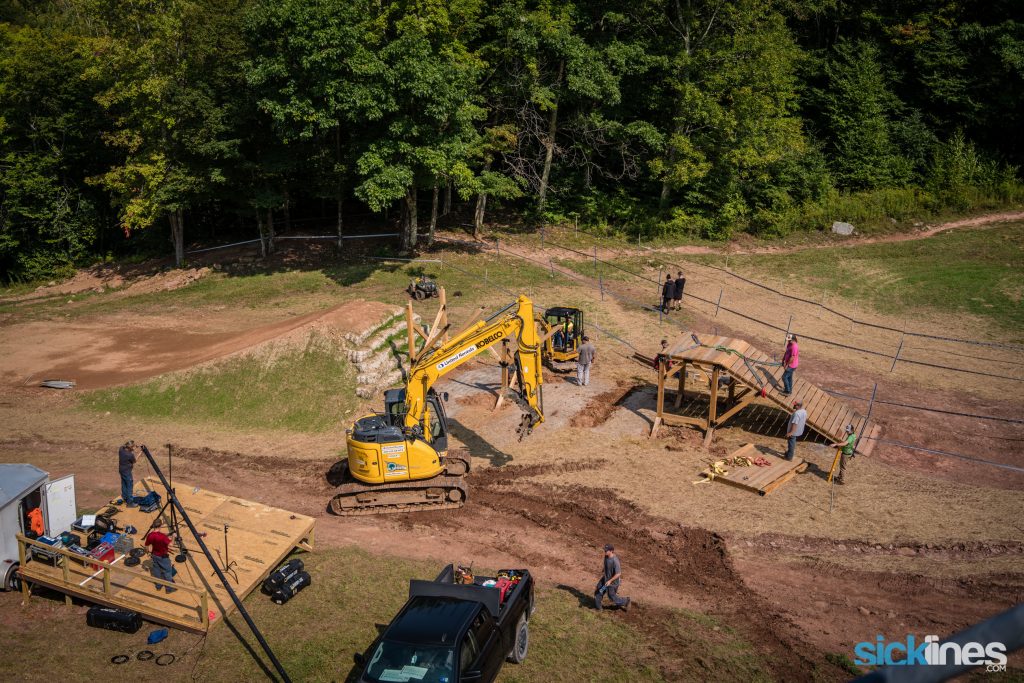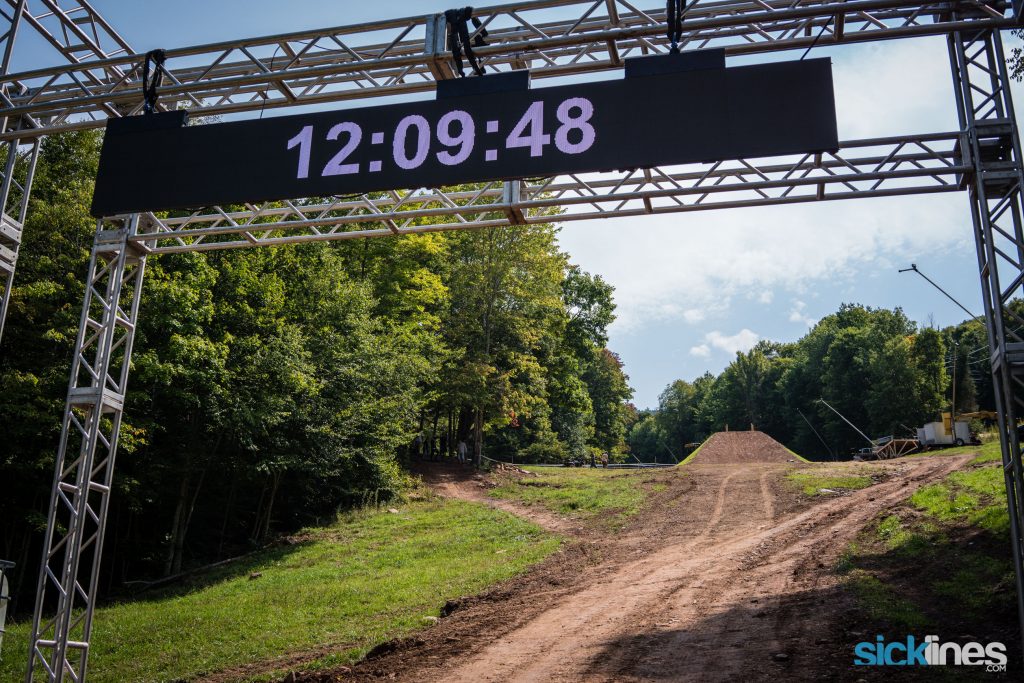 If you want to see more track pictures, check out the gallery below. Tune in to watch the race live on Red Bull on Wednesday (September 15th) and Saturday (September 18th) at https://www.redbull.com/us-en/events/uci-mountain-bike-world-cup-usa