NEW RALLON: FOCUS ON FAST
Rallon was forged on the racecourse and is the obvious choice of our EWS race team, but Rallon is always ready for fun outside of the tape and loves fast laps with friends, high-5´s and near misses. Fearless, Rallon is up for hitting the biggest gaps in the park, smashing berms, and scorning braking bumps. Forget limits, forget distractions, just focus on fast.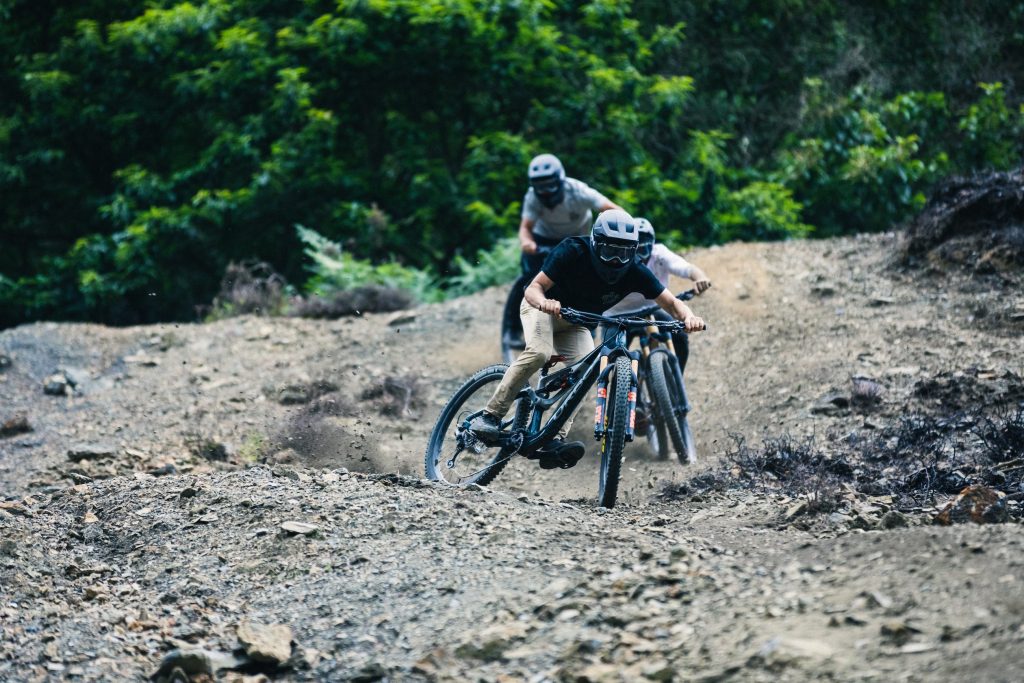 EVOLVED DESIGN
Enduro racing has evolved with more aggressive tracks and the Rallon has evolved too. Longer and slacker than ever, Rallon also has more standover to give more choice over frame sizing.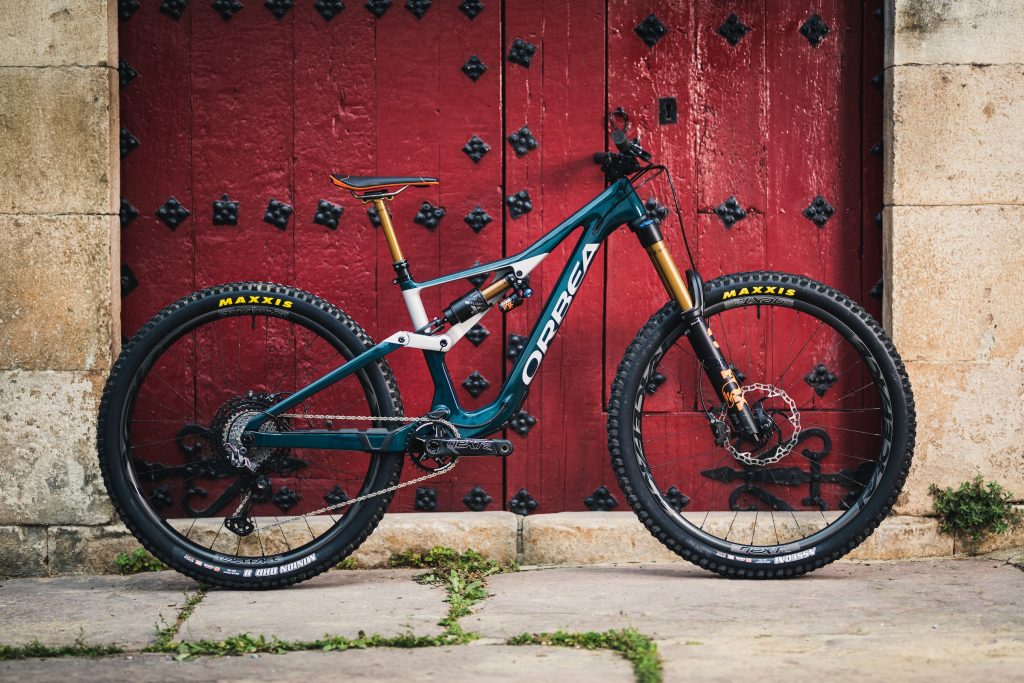 Linkage Options For 27.5 (Mullet) / 29″ Rear Wheel Size
LONGER, LOWER AND SLACKER: Head angle slackens to 64º or 64.5º, reach grows 30mm on the large frame, chainstays grow 5mm and the BB drop is 3mm lower. When you get a chance to ride the Rallon you will notice it's stability straight away, with natural cornering and confidence at speed.

LOW STANDOVER: The seat tube is uninterrupted and also shorter, giving lower standover than ever. The Rallon is designed to work with 200mm dropper posts.

STEEP SEAT ANGLE: The seat tube is 2º steeper helping improve pedalling position and stability on climbs as well as working better with long dropper posts.

ADJUSTABLE: Rallon continues with it's LOW and LOWER positions which riders love.
Rallon Geometry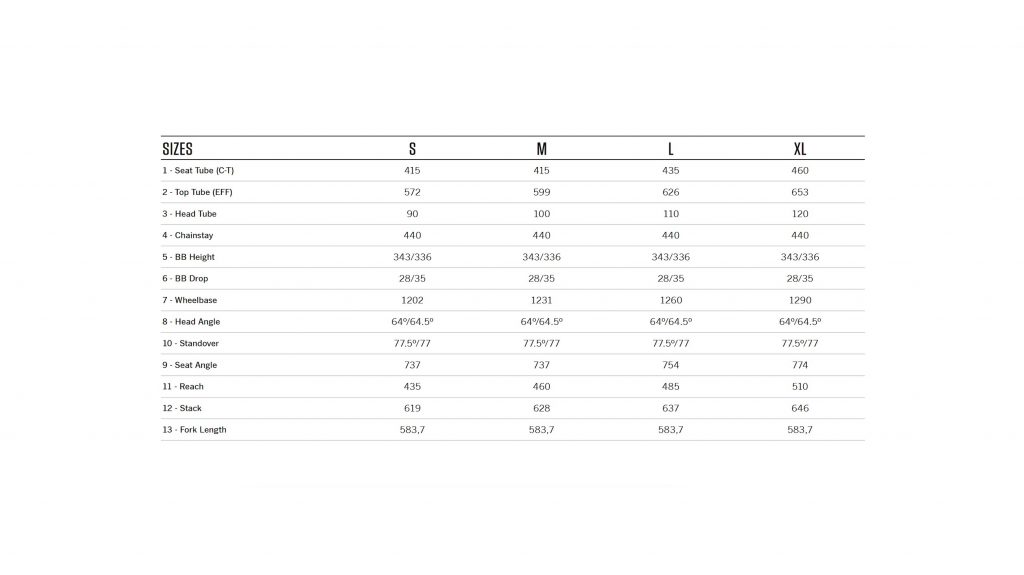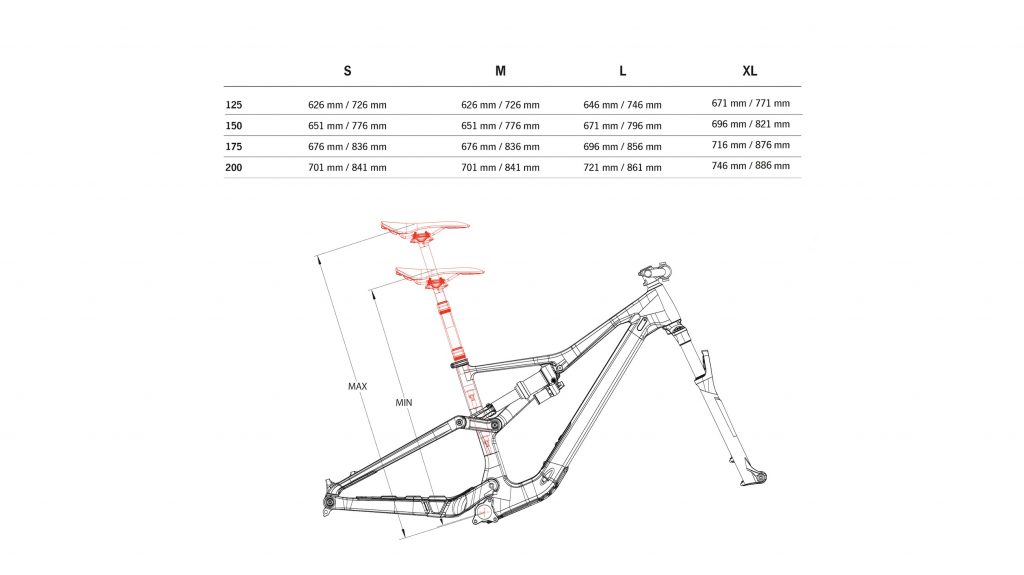 KEY FEATURES
STEEP AND DEEP: When things get steep you want to drop your saddle deep out of the way and just focus on fast! More space to move your body means more control and more control means more speed. But low saddles mean long droppers which need short seat tubes. The trick is achieving this without affecting either seat post insertion or frame geometry. With its steep seat tube and deep insertion Rallon has one of the lowest standovers around, meaning lots of space for your choice of long travel dropper posts. Get that saddle right out of the way when things get steep and deep, long travel droppers are the only way.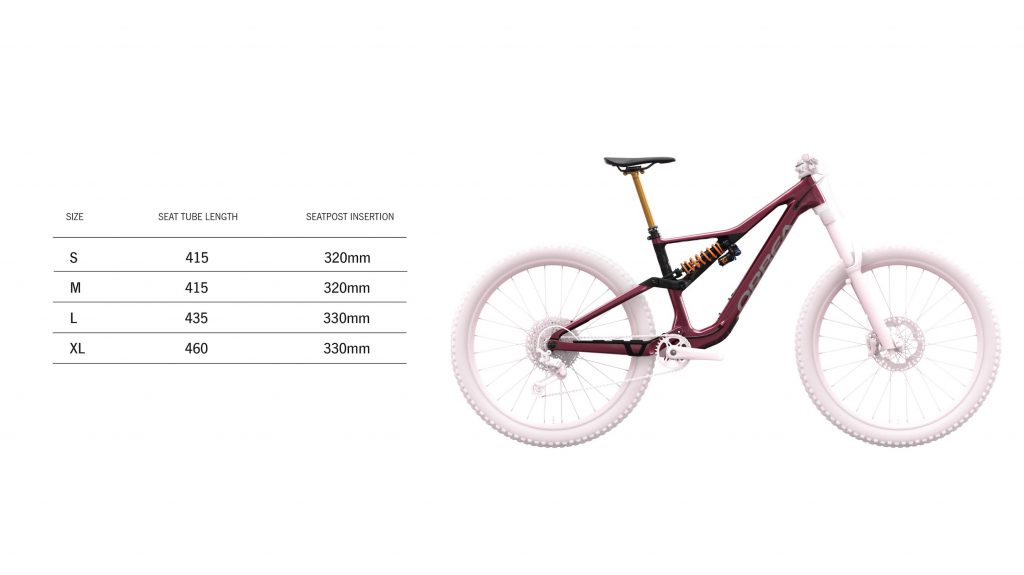 Rallon is available in four sizes, S, M, L and XL, and thanks to Steep and Deep you can pick between sizes to get your preferred reach. Choose a larger size to maximise stability, or go with a smaller size for a more playful Rallon. Most riders will be able to pick between two or three sizes and will be able to fit a 200mm dropper post.
PARTY OUT BACK?: Interested in sporting a mullet with your new Rallon? Choose 27.5″ or 29″ rear wheels without affecting geometry using the two included shock extenders. Focus on fast with 29″ or focus on fun with 27″, whatever you choose the Rallon has you covered.
LOCKR FRAME STORAGE: Leave your pack at home and just focus on fast! Rallon is packed with clever storage spaces for all the essential tools and water you need for shorter rides or enduro races. The full sized water bottle is easy to reach. Packless runs are fast and fun.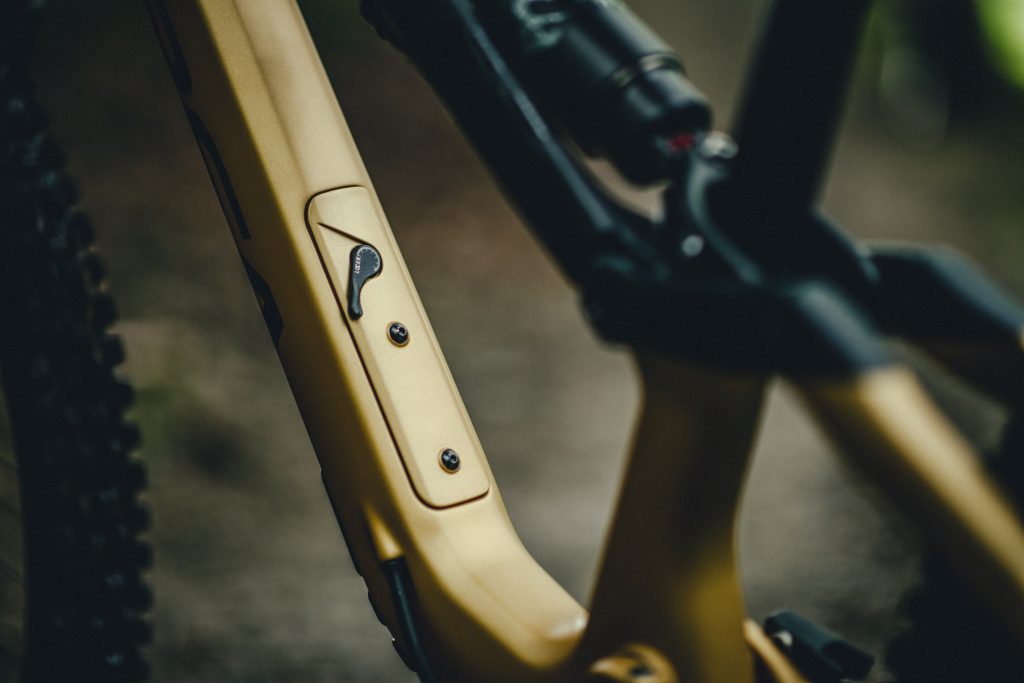 In the downtube LOCKR zone we have two sealed bags, with tube, tyre levers and space for two C02 cartridges. Additionally the main pivot and rear axle are filled with cleverly designed tools, held securely with magnets. With a tube, tyre repair, tube, hex keys from 3 to 6mm and a T25, all held securely in space, Rallon is fully equipped.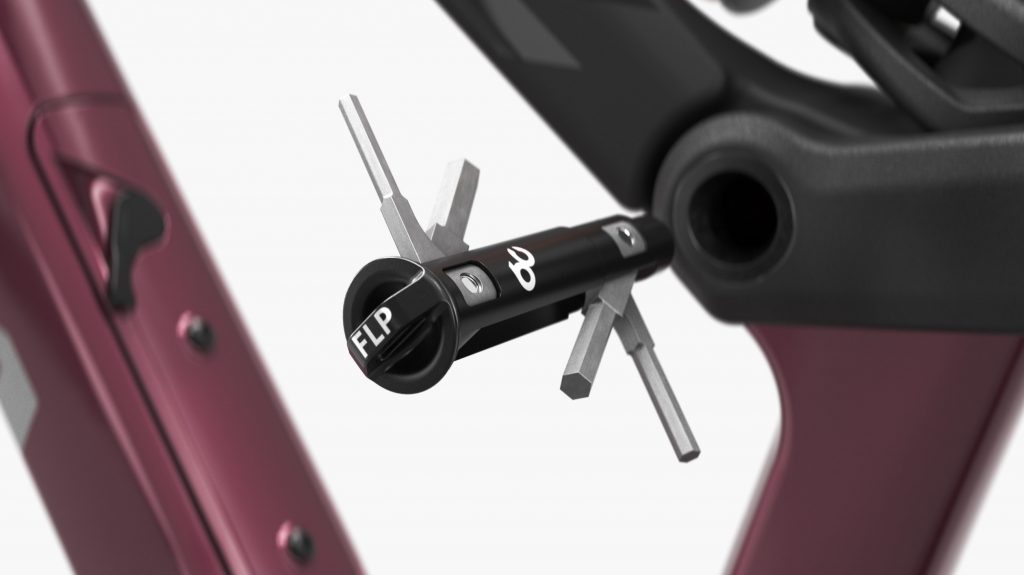 FOCUS ON FAST: Racing is all about focus and you don't need to be distracted by the noise your bike is making. The only noise you want to hear is the crowd cheering. The Rallon uses custom co-moulded plastic protectors to shield the frame from impacts and remove chain noise. Cable noise is eliminated using internal cable guides, improved silicon plugs at the frame entry and exit points and clever conduits linking the front and rear triangle. This attention to the details means you can focus on just riding fast.
PRECISION TRACKING: Frame rigidity affects feel and grip and it is possible to have a frame which is too stiff to track the terrain efficiently. Manipulating the carbon weave allows us to control flexibility without sacrificing strength, giving a perfectly balanced front and rear triangle stiffness. A lot of technology, modeling and testing which translates to confidence and grip on rough cambered terrain and valuable fractions in race runs.
FULLY SEALED BEARINGS: Everyone hates changing bearings. Normally bearings fail due to being dirty, not overloaded, and with Rallon we have worked hard to seal all the bearings. Clean bearings last longer and also keep the suspension working optimally when the conditions are filthy.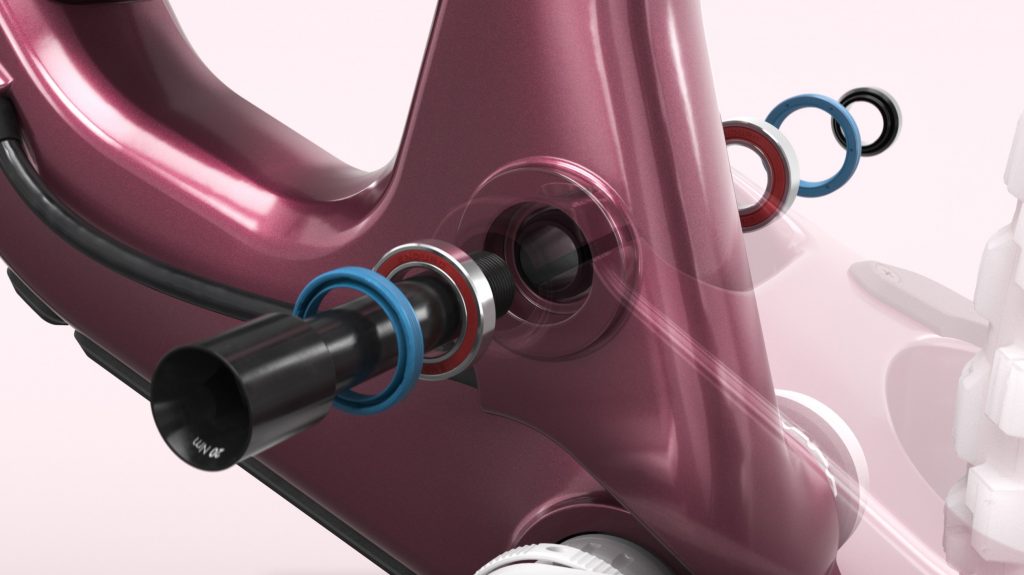 SUSPENSION
Totally revised suspension kinematics give a more progressive suspension curve with a more rearward axle path which, combined with 160mm of rear travel is hard to beat; fast and agile in the turns with plenty of control and traction in the rough. Add the beefy Fox 38 fork and Rallon is ready for whatever you have in mind.
GRAVITY ORIENTED KINEMATICS:
LINEAR PROGRESSIVE – 22-33%
A high starting leverage rate gives a plush and active feel combined with terrific traction. A progressive curve controls the bike in full-travel situations – the inevitable big hits that come along with pointing a capable bike down a rocky trail.
IMPROVED AXEL PATH
A more forward pivot point increases the backwards component of the axel path, particularly in the first part of the travel. The Rallon floats through square hits with ease, maintaining speed and minimising fatigue.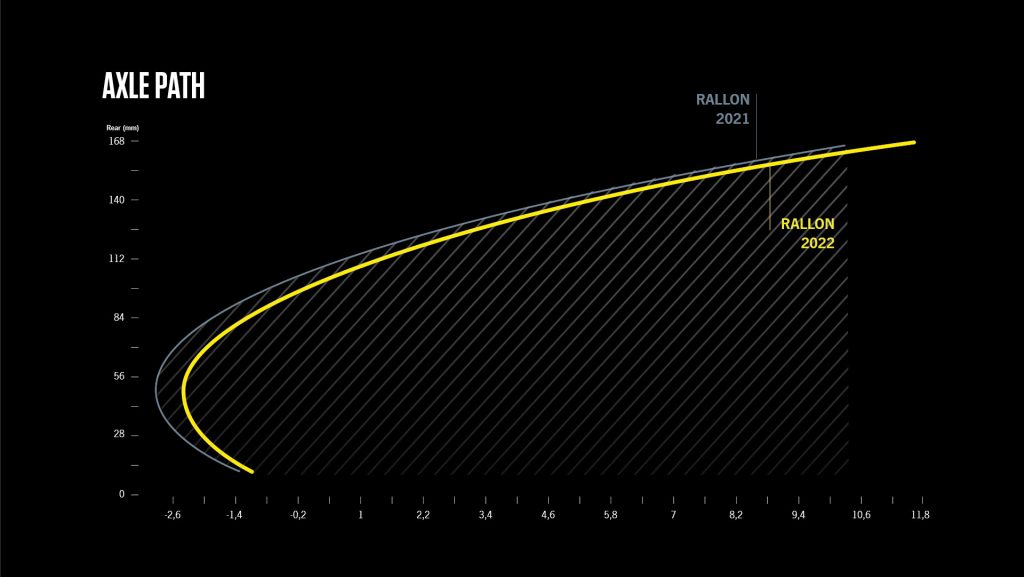 BRAKING AND PEDALING CHARACTERISTICS
Anti-rise and anti-squat are kept largely the same because our racers love the way the bike remains active under braking and sprints out of slower speed turns.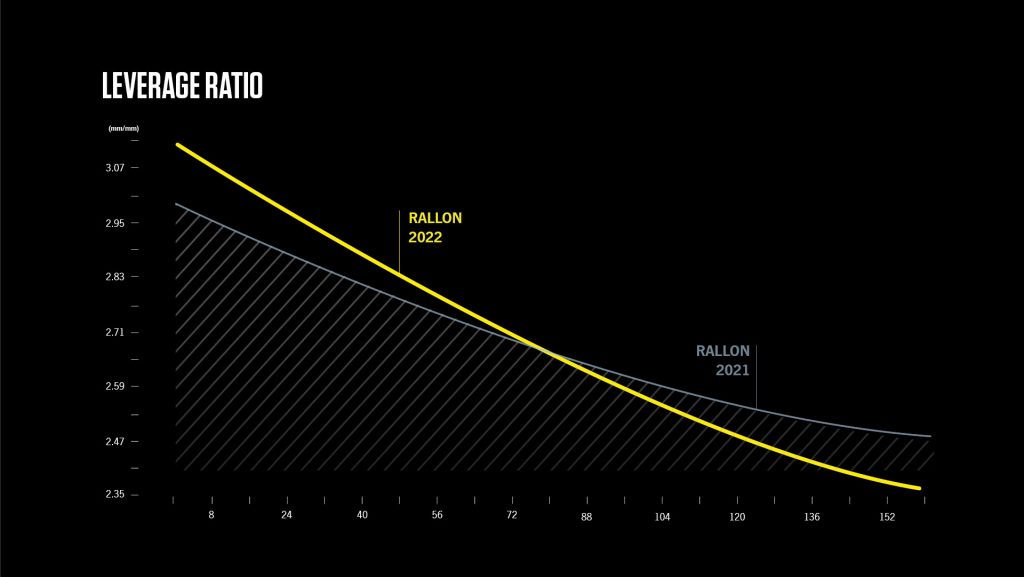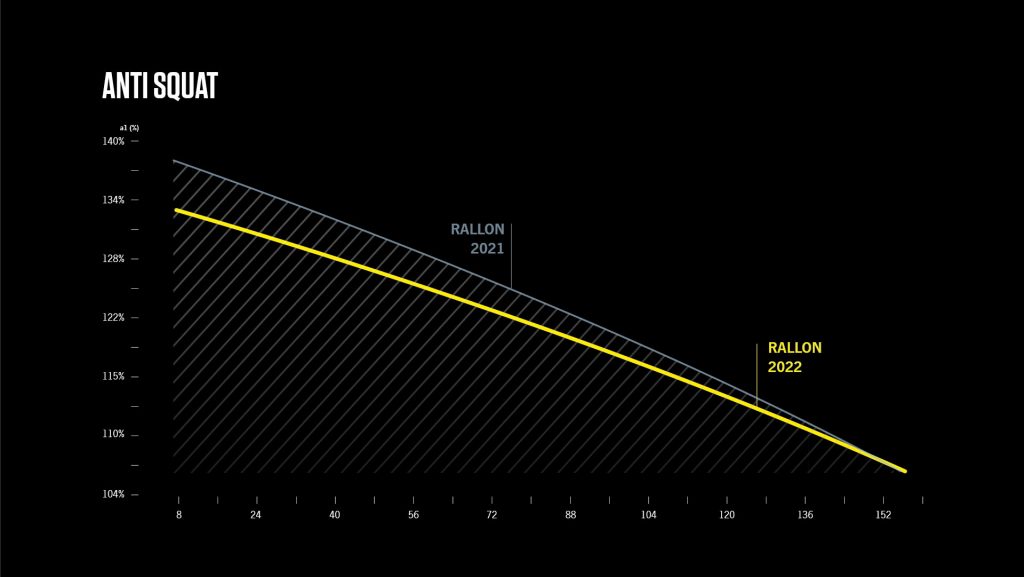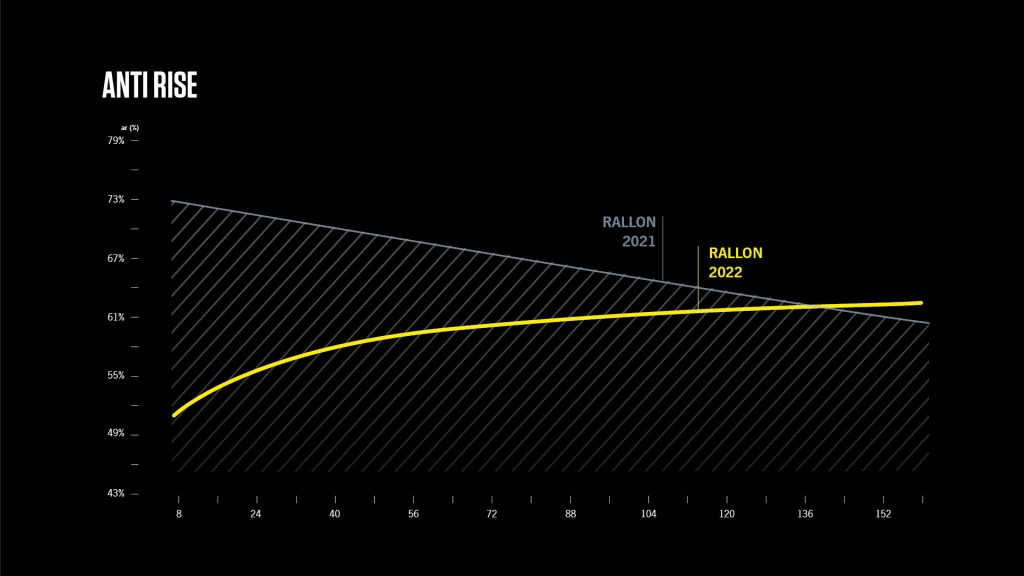 MYO: DESIGN YOUR RIDE
We are familiar with the draw of self-expression and a desire to create. For years the MyO program has allowed riders to personalize their Orbeas to an extent that is unique in the industry. Customize the paint of your Rallon for free. Say "NO" to the standard Bike In A Box offered by our competitors.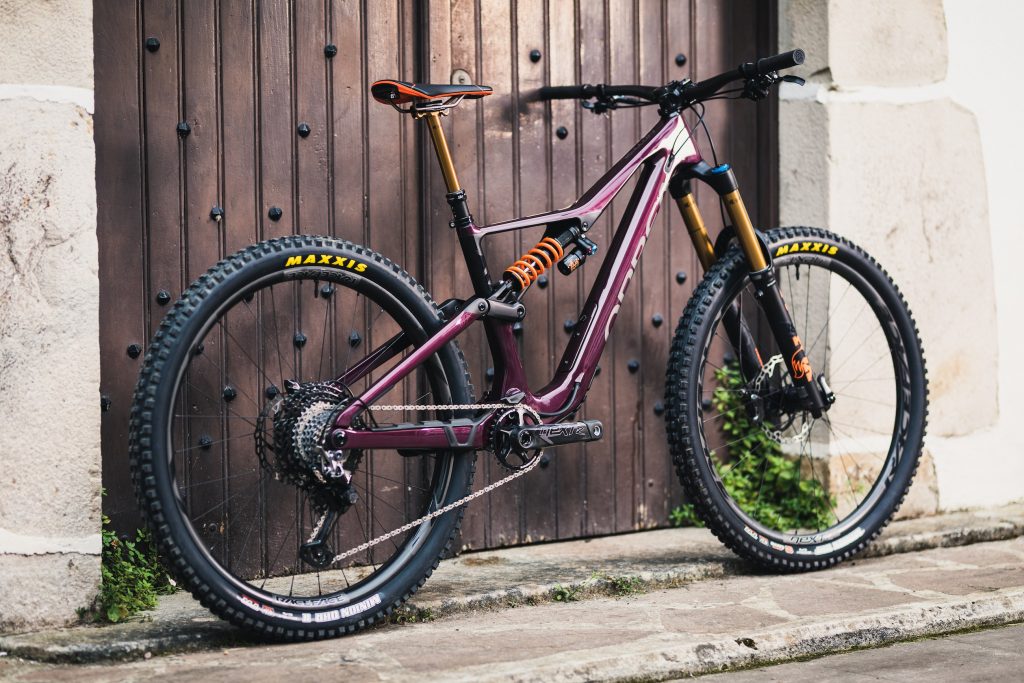 We offer MyO component options for many Orbea models. Switching a wheelset, gearing or other components is possible through the ordering process, so your Rallon arrives at the dealer in the exact configuration you desire.
Learn more at https://www.orbea.com/us-en/bicycles/mountain/rallon/